Work starts on returning White-tailed Eagles to Norfolk's skies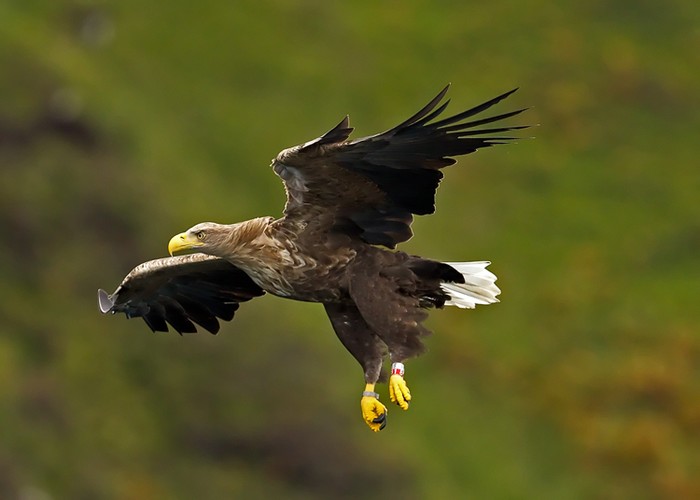 A public consultation has being launched by a West Norfolk farm regarding the possibility of reintroducing White-tailed Eagles to the area. The consultation is seeking the views of local people and interests to assess whether the proposals are feasible.
The reintroduction proposals are being brought forward by the Ken Hill Estate and the Roy Dennis Wildlife Foundation, a conservation charity also involved in the ongoing South of England reintroduction project centred around the Isle of Wight.
Ken Hill was chosen for the proposed reintroduction because of its coastal location as well as its quiet woodlands, which provide ideal nesting spots. Evidence from previous reintroductions, including the ongoing Isle of Wight project indicates that the young birds would explore widely in their first two years and then settle to breed within 50 km of the release site in West Norfolk once they are at least four-five years of age.
Dominic Buscall said, "It is vitally important that we give local people and interests a meaningful opportunity to have their say on these proposals - that is why we are launching the public consultation and asking people to learn more about the project and take our survey".
For the reintroduction to go ahead, the project must receive approval from Natural England, the Government's wildlife licensing body, which will assess the views of local people and interests alongside the environmental merits of the proposal.
The proposals already have the support of 20 local landowners, farmers and countryside organisations.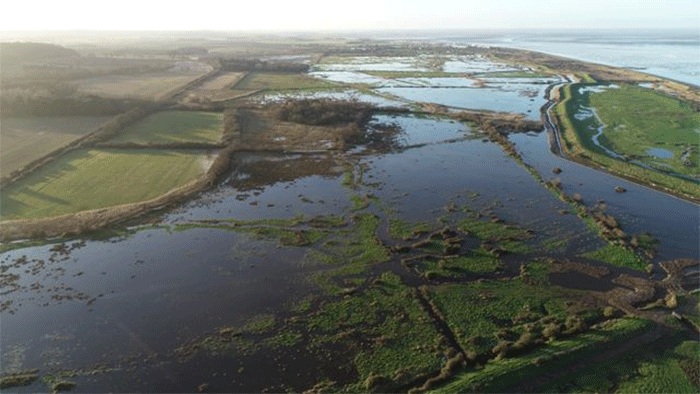 Steve Rowland, Area Manager at the RSPB for Norfolk and Lincolnshire, said: "The RSPB are strongly supportive of the principle of restoring White-tailed Eagles to their former range and so we welcome this proposal by the Ken Hill Estate and the Roy Dennis Wildlife Foundation to investigate the feasibility of a reintroduction to west Norfolk and this public consultation is an important next step in the process".
However the acting regional director for the Country Land and Business Association (CLA) Nick Sandford, said: "The CLA's view on species reintroductions has always been nuanced, given the range of views of our members.
"There are conservation, social and economic advantages to moving or reintroducing species in certain circumstances, however any change in ecology brings a risk of harm to the environment, land use and people.
"It is vital that the full range of potential impacts on local businesses and communities, as well as local ecology, is understood before any project progresses.
"We are in the process of studying the Ken Hill proposals and will be guided by the views of members in the area. Affected landowners must have an opportunity to engage at an early stage with any consultation and to ensure that good practice is followed."
Have your say
You can give your views on the reintroduciton here. The online consultation runs until Sunday, February 14.
22 January 2021
Share this story
Tweet