Wild Justice wins legal challenge to Natural England's General Licenses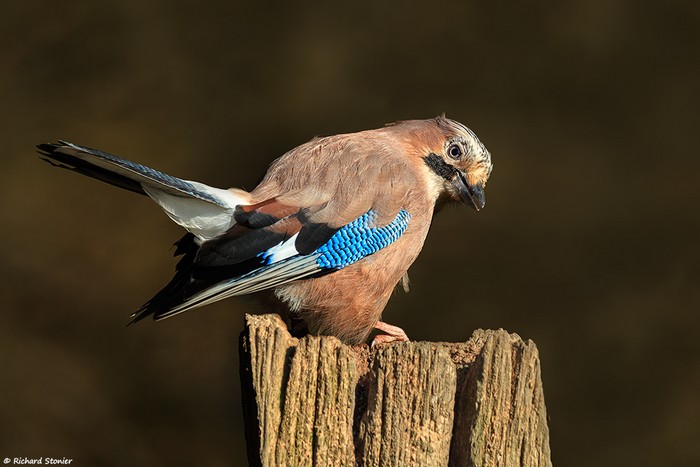 Wild Justice was set up by Chris Packham, Ruth Tingay and Mark Avery and was launched on 13 February this year. Their first legal challenge was against the General Licences issued by Natural England on 1 January this year, in their own words it was to challenge the "casual killing of some birds"..
Late yesterday afternoon Wild Justice heard that they had won their first legal challenge
Announcing the news Natural England released the follow press release
Natural England is revoking three general licences for controlling certain wild birds as of Thursday 25 April 2019.
These licences (GL 04/05/06) cover 16 species of birds including several members of the crow family, Canada goose, some gulls and pigeons.
The change follows a legal challenge to the way the licences have been issued, which could mean users who rely on them are not acting lawfully.
Natural England is working at pace to put in place over the next few weeks alternative measures to allow lawful control of these bird species to continue where necessary. In the meantime, once the licences have been revoked and until new licences are issued, anyone needing to control one of these 16 bird species where there is no reasonable non-lethal alternative will need to apply for an individual licence.
The action is the first stage of a planned review of general and class licences, which will be completed this year.
Natural England's interim chief executive Marian Spain said: We recognise this change will cause disruption for some people, but we are working hard to ensure it is kept to a minimum.
We will bring forward interim measures as quickly as possible as the first stage of our planned review of the licences. We want to make sure our licensing system is robust and proportionate, taking into account the needs of wildlife and people.
What to do if you use a general licence
It is expected that, over time, many situations currently covered by the three general licences will be covered by new licences.
Natural England is undertaking new licensing assessments to support lethal control of certain birds in defined situations, such as to prevent serious damage to livestock from carrion crow and to preserve public health and safety from the impacts of feral pigeons. It intends to start issuing these licences on gov.uk from the week commencing 29 April when more details will be available.
If people need to take action in the meantime they will need to apply for an individual licence, using a simplified process which will be available on gov.uk from 25 April.
In limited circumstances, people may be allowed to undertake urgent action in accordance with the existing requirements of section 4 of the Wildlife and Countryside Act 1981.
Anyone exercising lethal control of birds after Thursday 25 April 2019 without taking the above steps will not be covered by a general licence and could be committing an offence.
If you are unsure what you should do on your land, visit the Natural England licensing webpage for more information and advice.
Background on the general licences
General licences were introduced in the 1990s to allow the legal control of bird species of low conservation concern to protect public health and safety, prevent serious damage and disease, and protect plants and wildlife.
Further details of the wider review into the operation and provision of general licences will be shared shortly. We will seek feedback from those using them and from wildlife protection and other groups. We expect to complete this review by the end of the year.
Part of Natural England's role is to ensure relevant provisions of the Wildlife and Countryside Act 1981 are upheld to protect wildlife, as well as recognising the needs of people.
Background
Currently the three licences subject to the legal challenge cover 16 bird species, including several members of the crow family (crows, magpies, rooks, jackdaws and jays), feral and wood pigeon and number of invasive non-native species (such as Canada goose).
The specific licences:
General licence GL04: To kill or take certain species of wild birds to prevent serious damage or disease
General licence GL05: To kill or take certain species of wild birds to preserve public health or public safety
General licence GL06: To kill or take certain species of wild birds to conserve wild birds or flora or fauna
ENDS
Responding to the announcement by Natural England the Wild Justice team made the following comments
"After nearly four decades of unlawful casual killing of millions, tens of millions, of birds, sanctioned by a succession of government statutory conservation agencies over the years, the current system has been shown to be unlawful by the tiny and fledgling wildlife organisation, Wild Justice."
"We haven't changed the law, we have merely shown that the current system of licensing of killing of certain species of birds, developed and administered by a statutory wildlife agency, is unlawful now and presumably has been for decades. "
"Our successful legal challenge may well have implications for what happens in Wales, Scotland and Northern Ireland and we will be bringing this to the attention of the other statutory agencies."
'We are delighted to have won this legal case. What sort of world is it where the statutory body with responsibility for wildlife protection is operating a bird-killing licensing scheme that is unlawful? Millions of birds are killed each year under the terms of the General Licences and many of these deaths will not be justified. We are grateful to over 1100 individuals who funded this legal challenge and allowed us to take it with the means to progress it through the courts. NE could have, and in our view should have, conceded the correctness of our legal arguments many weeks ago. This would have reduced the financial costs to the public and allowed farmers and land managers more time to adjust to the news that their bird-killing actions may have been illegal for several decades. This is a mess of Natural England's making – they have operated an unlawful licensing system and they have dillied and dallied over admitting it'.
24 April 2019
Share this story
Tweet