Weekly birding round-up: 14 - 20 Jul 2020
The week at a glance
The Lammergeier lingers in northern England
While Ireland's latest Brown Booby is sadly short-lived
It had to happen eventually – after a spring and early summer period that seemed to stretch out interminably, delivering week after week of startling birds, we finally hit a spell of the doldrums, a Sargasso Sea of calm after the raging rarity storm.
Which isn't to say there weren't still noteworthy birds out there to be seen. Far from it. Just not very many of them generally and, in a startling change from the recent script, no new megas.
Ah well. We deserved a chance to catch our breath…
Lammergeier
Undoubted highlight of the week for many and, as it involved a modest hike to actually see it, breath-taking in more ways than one, the young Lammergeier remained in northern England throughout this week, sparking both delight amongst its observers and justifiable concern for its welfare given where it's decided to settle down.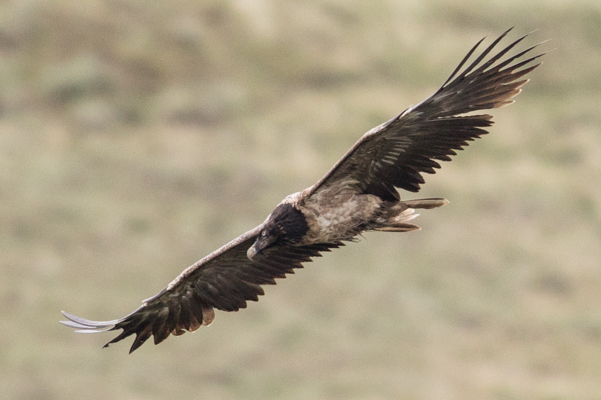 That somewhere, in the moorland interstice between South Yorkshire and Derbyshire, being a renowned blackspot for raptor persecution. And a Lammergeier, being equally renowned for its ability to spot a chunk of carrion from afar, would seem particularly vulnerable to an illegal carbofuran-laced bait intended for some other misfortunate and blameless bird entirely.
Here's sincerely hoping that doesn't happen. A sentiment presumably echoed by the game-keeping fraternity as even their bad apples* surely wouldn't want the public scrutiny and outcry that would ensue...
*Had I a tree that produced quite so much rotten fruit I'd have chopped it down long ago…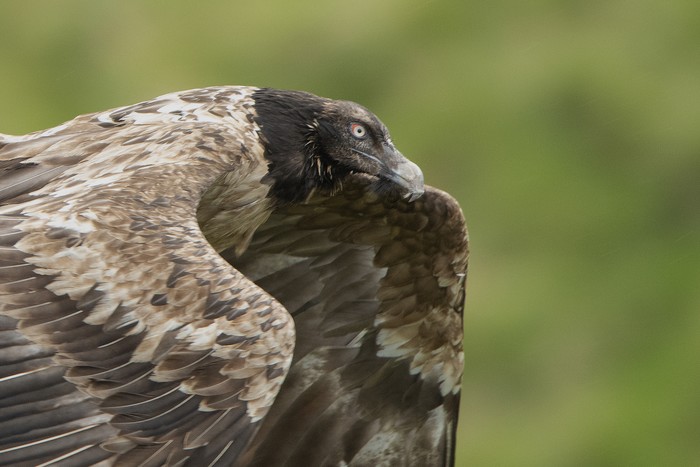 Brown Booby
While it's been easy and fun to eulogise in recent week about the procession of rare seabirds that summer 2020 has delighted in serving up, there's always a niggling worry in the back of one's mind about any such that's found sitting on a beach…
There's something inherently rather forlorn about seeing a seabird of almost any kind on land at the best of times, reduced from dynamic mastery of the shifting air above the restless waves to a duck-like waddle on pebbles. For any of them, land is useful for nesting, and that's about the sum of it.
Irish birders, of course, will have been delighted that the Brown Booby found on the beach at Greystones (Co.Wicklow) in the mid-afternoon of 13th was still present there the following morning – Ireland's first twitchable example of the species was there for the taking for anyone prepared to travel to see it.
As the day progressed on 14th, however, it was apparent all was not well with the bird. In the afternoon it was picked up and taken into care, some 500g underweight – a level of emaciation that was always going to be hard to address. On 18th the sad news emerged that it had died in care.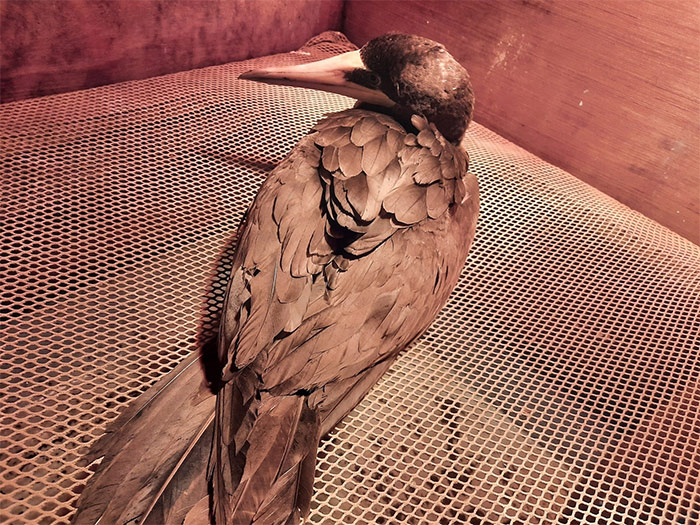 The Irish Brown Booby story was not completely dead in the water this week though, as belated news came of a different adult bird seen, for two days, on a boat 84 miles south-west of Cape Clear (Co.Cork) on 12th-13th. Still present on that boat at 1pm on 13th, the Co.Wicklow bird was first discovered a few hours later that same day hundreds of kilometres away on Ireland's east coast. Are these the early signs that we're on for a second, consecutive, summer of multiple Brown Booby records?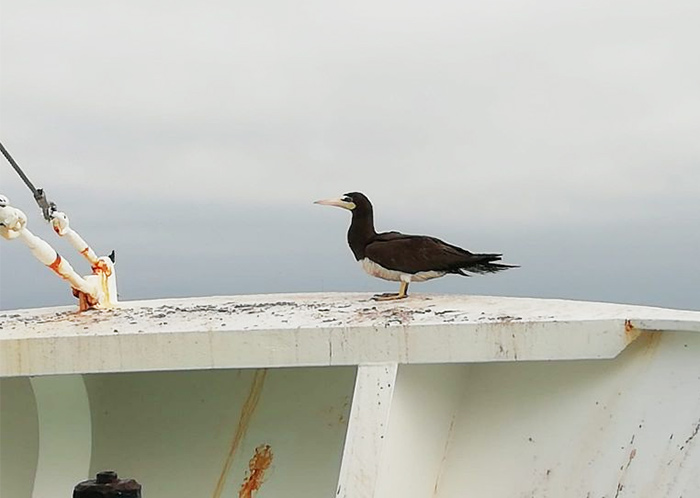 Flirting with the headlines this week but, by virtue of the possible prefix, not quite making the cut, a possible Barolo Shearwater was noted off Pendeen (Cornwall) on 14th.
Cornwall was also the focus for the majority of the week's small haul of Great Shearwaters, with a singleton off Pendeen on 14th and three seen from Porthgwarra on 18th. Two more were seen from Lurga Point (Co.Clare) on 14th.
Cory's Shearwaters had a more northerly bias to their sightings in recent days – one was noted off Filey Brigg (North Yorkshire) on 14th; another from Old Nab (North Yorkshire) on 15th; and one off Barra (Western Isles) on 18th.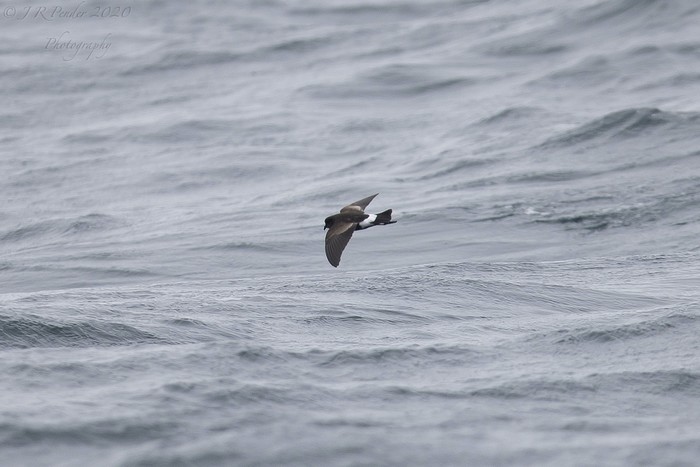 Some 350 Balearic Shearwaters were logged this week – a drop in numbers that spoke volumes of the quieter seawatching conditions that prevailed in recent days. Peak count was 79 birds seen in Thurlestone Bay (Devon) on 14th, followed closely by 73 from a Lyme Bay (Dorset) pelagic on 15th.
Porthgwarra (Cornwall) provided the week's only possible Wilson's Petrel on 18th; a Leach's Petrel was heard only on North Ronaldsay (Orkney) on 14th, while individuals of the latter species were trapped and ringed on Fair Isle (Shetland) on 15th and 16th, and another was noted on Shetland at Dalsetter on 20th.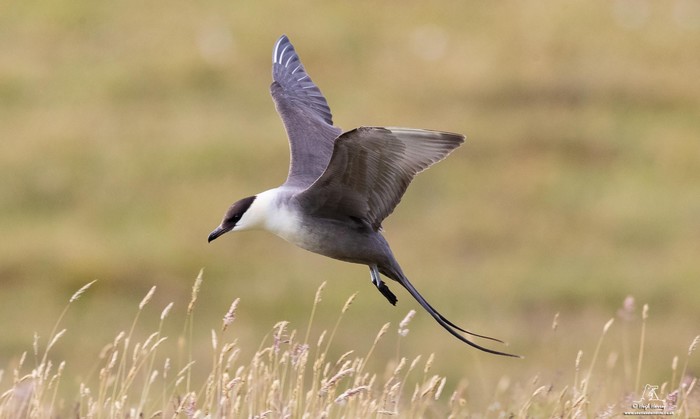 Shetland and Orkney did well for Long-tailed Skuas this week – one remained on the hill at Dalsetter (Shetland) on 15th-20th, joined by a second bird there on 16th-17th; while in Orkney, a single bird on North Ronaldsay on 16th was supplanted by five birds present on 18th, with six birds present on 19th, and four still on 20th; and one bird on Papa Westray on 17th was followed by two there on 18th. Away from the northern isles, one was noted on Lewis (Western Isles) on 14th, and another was logged from a Scilly pelagic on 16th.
Pomarine Skuas, meanwhile, were in relatively short supply – Porthgwarra (Cornwall) scored daily birds on 16th and 17th, with a further probable on 18th; Whitburn CP (Co.Durham) a singleton on 14th; and Ross Back Sands (Northumberland) a bird on 16th. On 19th four were seen from Dawlish Warren NNR (Devon) and one more from Barra (Western Isles).
Increasingly peaceful times where our long-legged beasties were concerned this week, with Glossy Ibises providing the bulk of the newsworthy sightings – the adult bird remained in Worcestershire at Lower Moor Meadows on 14th-19th; one was seen at Belmont reservoir (Lancashire) on 14th; and the irregularly reported bird was once again noted at Pilmore Strand (Co.Cork) on 18th. On 20th a further individual was found in Gloucestershire at Coombe Hill Meadows NR.
A Purple Heron was seen in the early afternoon of 20th at Wykeham Lakes (North Yorkshire), but flew off east and wasn't reported again subsequently.
Either a possible Little Bittern, or a Night Heron, was seen in flight on 20th at Earls Barton (Northamptonshire) – a tantalising but unsatisfying record for all concerned.
The balance of our news comes in the form of four Common Cranes seen on 15th at Thorne Moors NNR (South Yorkshire), and a further duo on the Ythan estuary (Aberdeenshire) on 19th.
The rarity duckpond began promisingly this summer week with not one but two drake Ring-necked Ducks recorded on 14th – at Lough Beg (Co.Derry) and Loch of Skene (Aberdeenshire) respectively.
We continued strongly on 15th with the resident Black Duck seen again at Strontian (Highland), with two hybrid Black Duck x Mallard hybrids bearing mute testament to what he's been whiling away his time doing since he pitched down on this side of the pond… and, on 18th, the duck daddy was still present.
Scotland also continued to boast a drake King Eider at Burghead Bay (Moray) on 17th.
For the sake of completeness, let's conclude the quackers with the news that the drake Cinnamon Teal was still present in Cambridgeshire at Isleham Washes on 17th. Is anyone making a specific trip to see that bird?
<!—Section Title -->
Hooray, it's the weekly waders, and that's where the meat of this week's news resides.
Starting at in Somerset at Steart WWT, the breeding pair of Black-winged Stilts remained present until 19th, with three youngsters now confirmed to have hatched successfully and all alive and kicking on 19th. At Dungeness (Kent), the lonely male was still to be seen until 20th.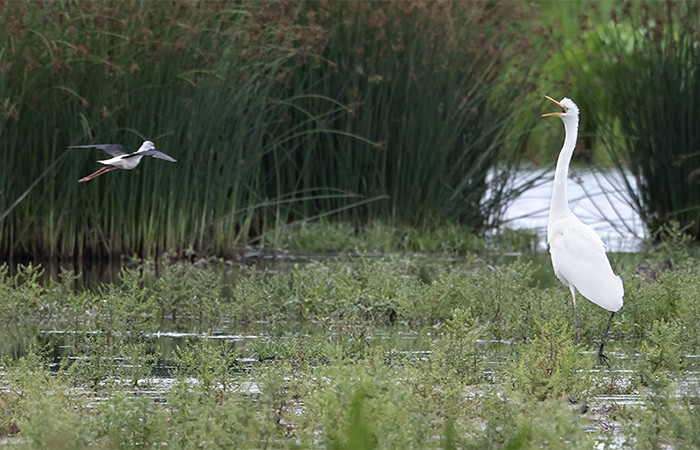 In Co.Clare the Pacific Golden Plover remained settled at Doonbeg on 14th-15th.
Tacumshin's (Co.Wexford) recent Pectoral Sandpiper was still present on 16th-20th, joined by a second bird on 19th; further birds were seen this week at Cley NWT (Norfolk) still on 14th, on North Ronaldsay (Orkney) still on 15th, and at Frampton Marsh RSPB (Lincolnshire) on 18th-19th.
Dorset scored a White-rumped Sandpiper at Ferrybridge on 19th.
The recently arrived adult Lesser Yellowlegs continued to find Oare Marshes KWT (Kent) to its liking, staying settled there until 20th.
Back in northern England, the adult Long-billed Dowitcher was still present of Port Carlisle (Cumbria) on 14th-18th, with another adult bird seen this week at Marshside RSPB (Lancashire) on 18th and again on 20th.
A Temminck's Stint was seen at Welwick (East Yorkshire) on 14th.
And finally, on Fair Isle, a Red-necked Phalarope was noted on 14th also.

Topping the gull news this week was a first-summer Laughing Gull found at North Bull Island (Co.Dublin) on 14th-19th.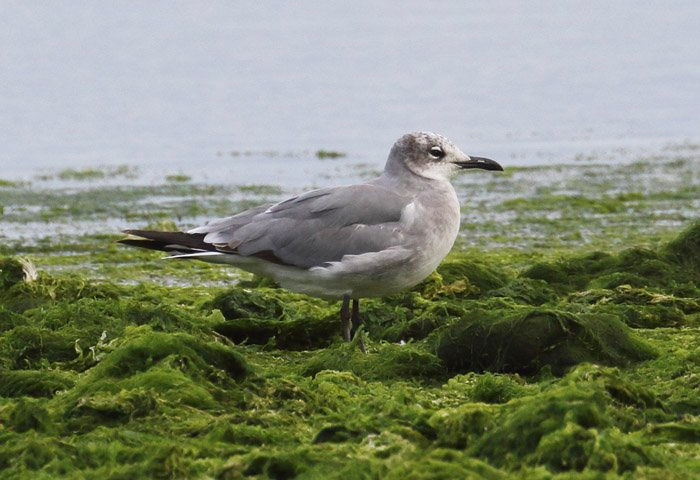 Further Nearctic larid loveliness came in the enduring form of the three recent Bonaparte's Gulls still present at, respectively, Oare Marshes KWT (Kent) on 15th-20th, on the Add estuary (Argyll & Bute) on 15th-20th, and at Annagassan (Co.Louth) on 14th-19th. This was all rounded off nicely by the discovery of a fourth bird this week, also in Argyll & Bute, present on Bute itself on 18th-19th.
The week supplied a couple of Sabine's Gulls - one seen from St Abb's Head (Borders) on 14th, and the other off Flamborough (East Yorkshire) on 15th.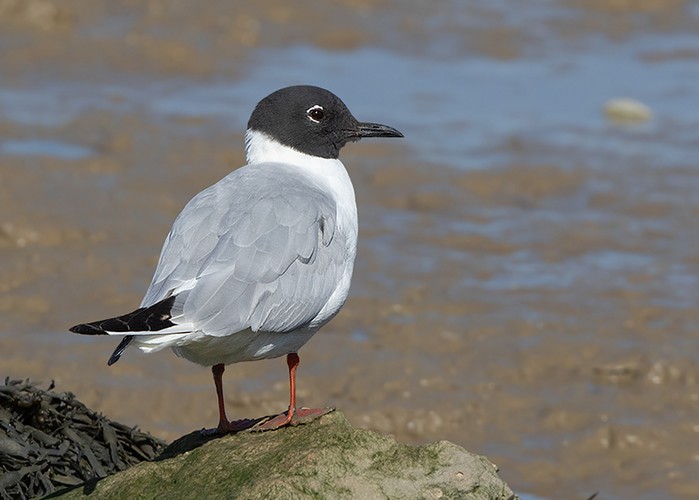 A trio of Glaucous Gulls were noted in recent days, with the Western Isles their favoured hangout – an adult was seen on South Uist on 15th, and a second-summer individual on North Uist on 17th-18th. The remaining bird was one seen from Lossiemouth (Moray) on 18th and again on 20th.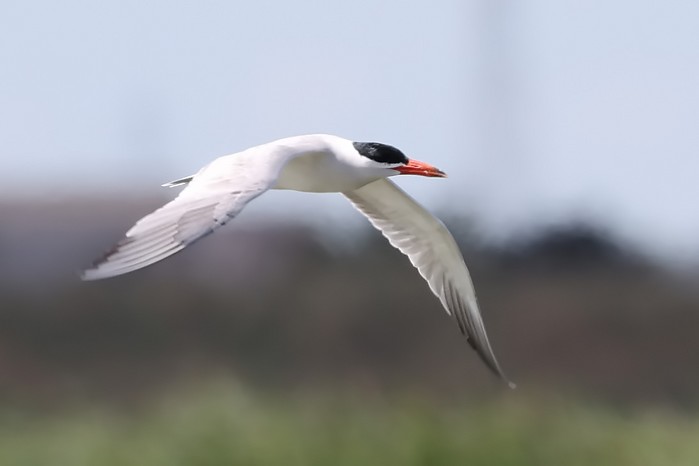 Last, but far from least, the adult Caspian Tern remained in situ at Frampton Marsh RSPB (Lincolnshire) on 14th-20th.
Enormous vulture in the north notwithstanding, the raptor news was otherwise very quiet indeed this week – indeed, we've just a probable female Montagu's Harrier seen at Thorne Moors NNR (South Yorkshire) on 14th…
…a Black Kite on 19th at Maiden Bradley (Wiltshire), and a further Black Kite reported on 18th from Rillington (North Yorkshire), and that's yer lot…
To the passerines now, where the news was drying up faster than a wader scrape in the height of a heatwave. A juvenile Great Spotted Cuckoo seen in flight, fleetingly, over fields outside Thornham (Norfolk) on 17th would have been popular had it only been seen again – but it wasn't.
Hampshire scored a brief Bee-eater at Fishlake Meadows HIWWT on 18th, but that too didn't hang around.
Hampshire also provided us with a Hoopoe this week, noted in Winchester on 15th.
Our two recent decent shrikes proved to be made of sterner, more enduring stuff, though both were somewhat far away from many putative admirers – the Lesser Grey Shrike was still in Shetland on the outskirts of Bigton on 14th-18th, while the Woodchat Shrike remained at Dunfanaghy (Co.Donegal) on 14th-15th.
A notable feature of the late spring, but absent from the news in recent weeks, a Blyth's Reed Warbler was trapped and ringed on Portland (Dorset) on 14th.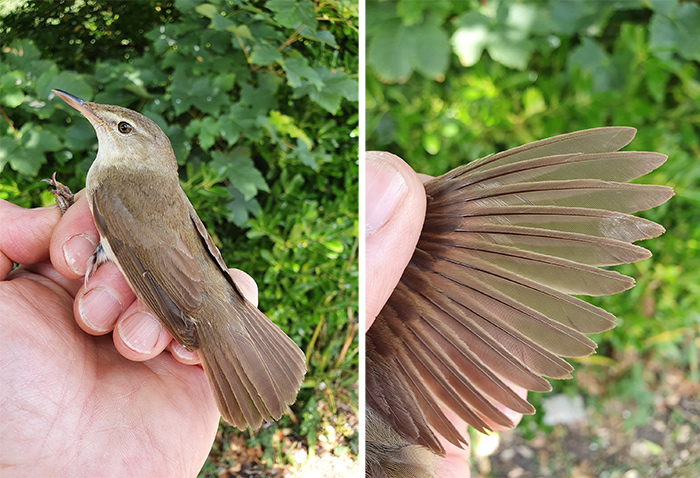 A Marsh Warbler was trapped and ringed at Hollesley (Suffolk) on 20th.
The settled Iberian Chiffchaff was still holding territory at Minsmere RSPB (Suffolk) on 15th-17th.
Rose-coloured Starlings managed to scrape – just – into double figures this week, with a dozen birds in all noted across the region. One lingered at the north end of Lewis (Western Isles) on 14th-18th; another was seen on 14th at Seahouses (Northumberland) still. On 15th-20th one lingered on Fair Isle (Shetland), with another in the archipelago on Foula on 15th also; another was seen in Carmarthenshire at Burry Port on 15th, while on 15th-16th a bird was noted on Mull (Argyll & Bute). One remained in Lincolnshire at Mablethorpe on 16th; another was seen that day at Heversham (Cumbria); and one was present at Erbusaig (Highland) on 16th-19th. On 18th-19th a bird was seen in Gloucestershire at Stone and, on 20th, another was found at Cwmystradllyn (Gwynedd), with one more at Tipton (West Midlands) that day also.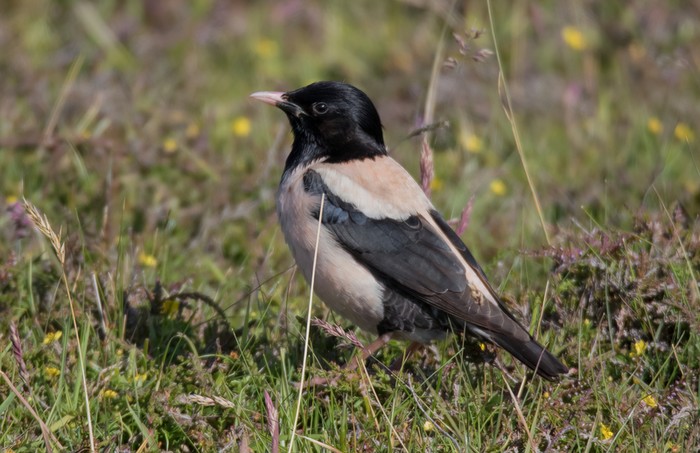 On 18th a Common Rosefinch was heard in song at Dungeness (Kent).
Finally, it falls, as it so often does, to a Serin to round the week's news off – one was logged passing over Galley Head (Co.Cork) on 15th.
Much of our overseas news this week concerned lingering birds of quality. Starting in Holland, the very settled leucopsis Amur Wagtail remained at Rockanje on 14th-18th, while the newly arrived flock of seven Greater Flamingos at IJdoorn stayed put on 14th-20th. Oh for them to make it to Minsmere…
In Sweden, the Black-winged Kite remained at Tanumshede until 17th.
Germany continued to boast an Eastern Imperial Eagle at Randowbruch Zehnebeck on 14th and a Sociable Lapwing near Utphe on 14th-16th still.
Poland's recent Great Black-headed Gull remained at Siemianowka reservoir on 14th.
Switzerland's showy Western Swamphen continued to provide a welcome splash of colour at Reserve Naturelle Creux de Terre on 14th.
From France, news emerged this week of a long-staying White-rumped Swift, present still on 20th at Minerve for its 7th day. Before anyone gets too excited, that's in southern France…
Two adult Elegant Terns lingered in Spain at Playa de Montijo on 17th-18th.
Further afield, a Yellow-billed Stork was found on the Golan Heights (Israel) on 15th.
Sticking with waders for the coming week's predictions, at least one more White-rumped Sandpiper feels like a given, but if we're to shoot a little higher for the stars – without getting carried away into Short-billed Dowitcher territory – the coming week boasts 10 historic records apiece of, respectively, Pacific Golden Plover and Marsh Sandpiper.
Either is a traditional summer treat, as welcome as a vanilla ice cream on a hot afternoon, but the daintiness of a Marsh Sand is more of a 99 moment. Let's hope for one of them someday soon…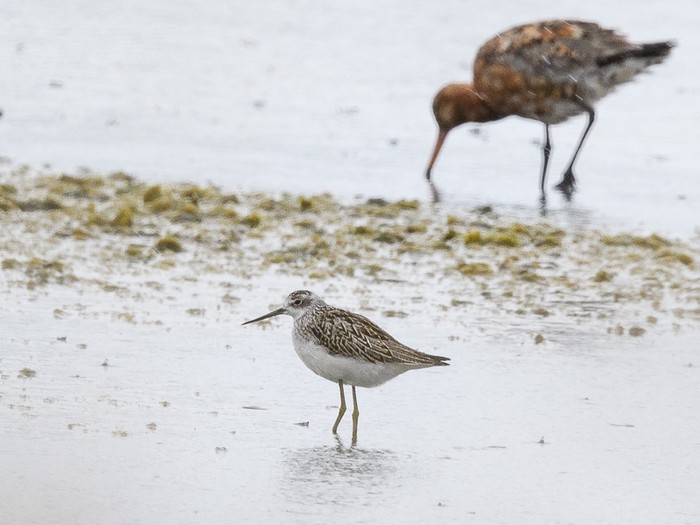 Jon Dunn
21th July 2020
Many thanks to all this week's contributors for your photos and videos
Share this story
Tweet