Weekly birding round-up: 8 - 14 Jan 2020
Lesser White-fronted Goose reappears on the Norfolk/Lincolnshire border
Black-throated Thrush, Brown Shrike, Eastern Yellow Wagtails and Eastern Stonechats linger
Mild, westerly weather dominated the week, with strong winds and prolonged periods of rainfall resulting in suboptimal conditions for finding anything that had managed to arrive despite the weather. But the RBA New Rarity channel was not completely dead – a Bonaparte's Gull in Co Clare, Two-barred Crossbill in Highland and Snowy Owl in Co Cork were all new, and a number of goodies reappeared after a period of absence - but all in all it was a week dominated by the news of lingering rares.
Lesser White-fronted Goose
Nick Parsons received a high five from new decade listers when he relocated the adult Lesser White-fronted Goose near Walpole St Andrew (Norfolk) on 9th. Last seen amongst the Pink-footed Geese near Choseley on Christmas Day, it reappeared just within Norfolk (half a field from Lincolnshire, in fact) for one day only, before it again melted into a Pink-footed Goose flock somewhere else.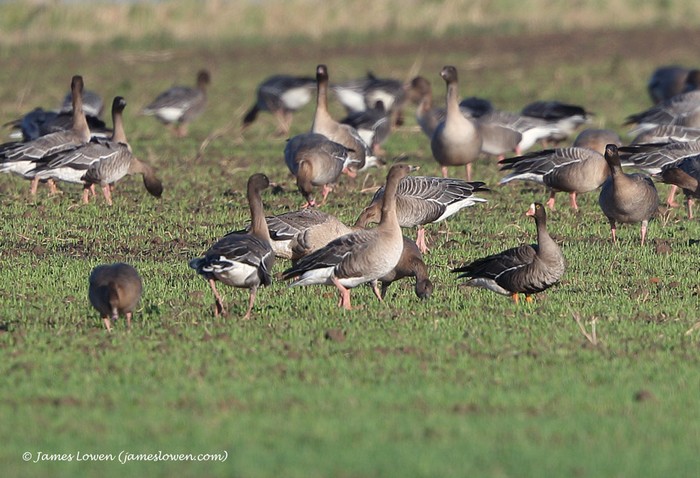 The wandering goose's latest landfall was only five miles from where it was first discovered, near Guy's Head (Lincolnshire), on 8th November last year. Or at least, 8th November was the first sighting this winter – perhaps it is actually the first-winter Lesser White-front photographed with Pink-footed Geese at Burgh-by-Sands (Cumbria) on 8th January 2019.
Lingering Rare Passerines
In Bedfordshire, the Black-throated Thrush continued to persuade people to pay the Whipsnade Zoo entrance fee – some reports suggest the berry supply is running low, other reports suggest otherwise.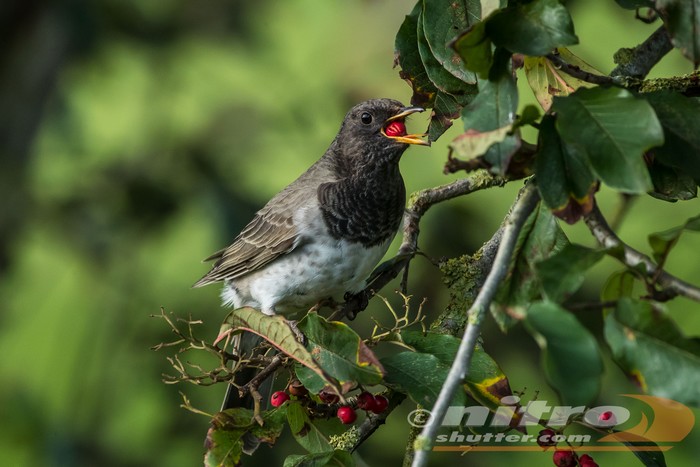 The Eastern Stonechat species at Ashton's Flash (Cheshire) lingered throughout. Still no word on the DNA results, but we did learn of the failure of the first attempt to analyse the DNA of the recent Suffolk Eastern Stonechat.
Last week's headline bird, the Brown Shrike in Co Cork, was still present in a garden a Rathduff on 8th, but not since.
In Cornwall the Sennen American Buff-bellied Pipit was present until at least 12th.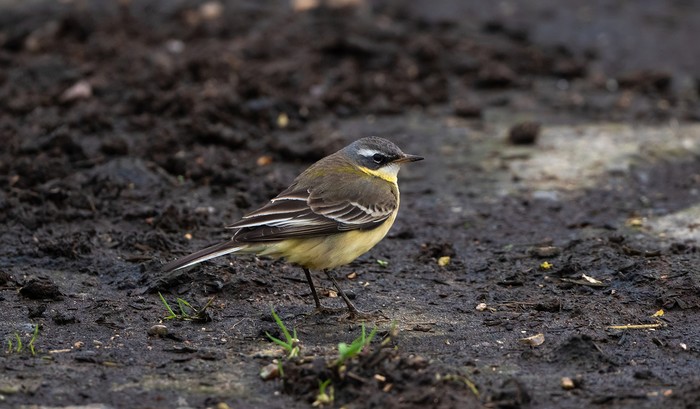 Eastern Yellow Wagtails remained in Norfolk at Sedgeford (the first-winter male tschutschensis) and Northumberland at Prestwick Carr (the long-staying grey-and-white first-winter) until 14th.
Eleven Pomarine Skuas were logged (in Cleveland, Cornwall, Devon [4], Dorset, Kent, Norfolk and Suffolk [2]) but just one Little Auk was reported - off Barra, Western Isles on 11th.
The sometimes showy juvenile Purple Heron remained at Eagland Hill (Lancashire) throughout.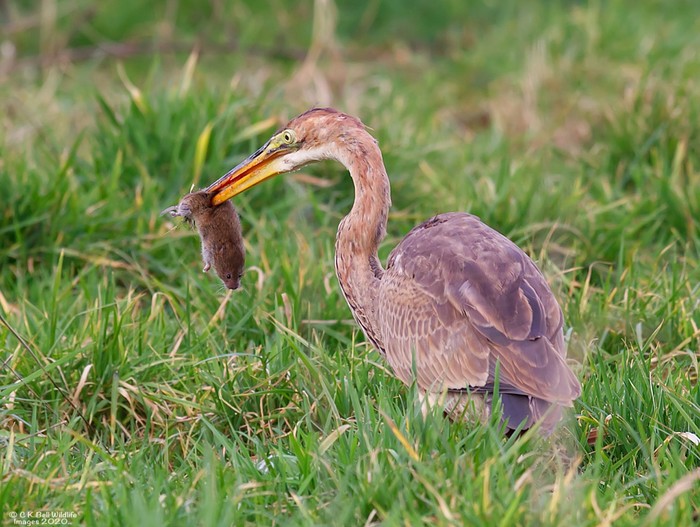 Glossy Ibises continued their residencies at Fremington Pill (Devon), Goldcliff Pools (Gwent) and Henfield Levels (West Sussex).
The goose of the week – the Norfolk Lesser White-fronted Goose – has been covered above, but there were plenty of other geese on the go. In fact some are quite literally going – the mild weather has pushed early-moving Taiga Bean Geese northwards, with wintering Scottish birds already staging in Denmark. In Norfolk, three Taiga Beans were still in the Yare Valley on 10th, but none could be found on 14th. As suggested here, perhaps Taiga Bean Geese have migrated north from the Yare Valley for the final time?
In Highland two possible Grey-bellied Brants remained in Nairn, and the well-watched Norfolk individual was last spotted in a flock of Pink-footed Geese, alongside the Lesser White-front, on 9th.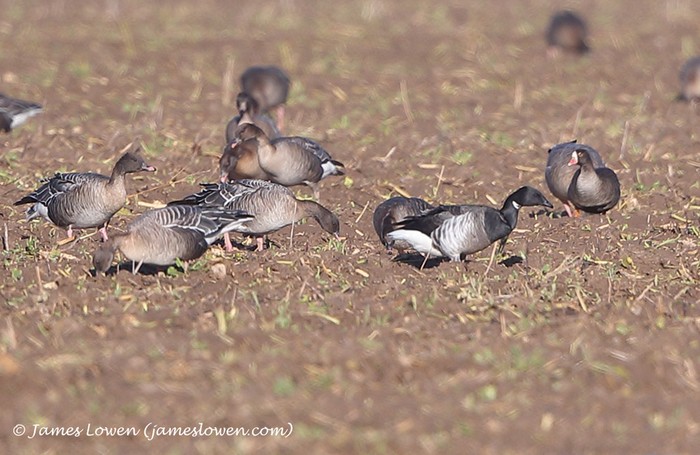 Black Brants remained at Kilnsea (East Yorkshire), Donna Nook (Lincolnshire), Stow Marsh [2] and Mersea Island (Essex).
Lingering Scottish Snow Geese comprised birds in Highland, Orkney and Western Isles.
Approximately 135 Tundra Bean Geese were recorded, including a flock of up to 28 in East Norfolk and an out-of-typical-range bird in Cheshire.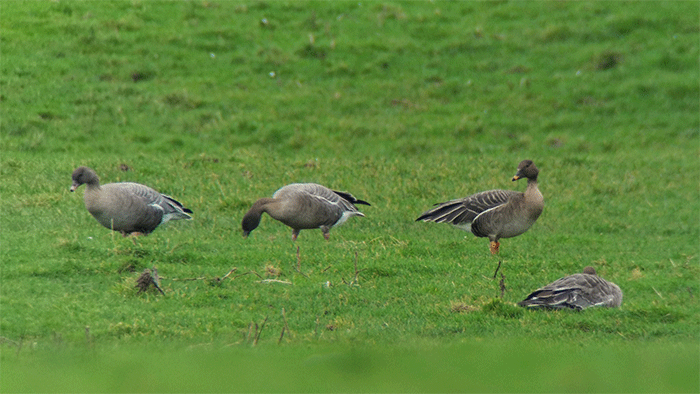 Ferruginous Ducks were the talk of the duckworld – the adult female at Ranworth Broad, which lingered until at least 13th, has a particularly dark head, in this respect resembling a female Baer's Pochard, but it is not clear if it is beyond variation in pure Ferruginous Duck. A drake Ferruginous Duck has returned to Blashford Lakes (Hampshire), where it is showing well from the hide at Ibsley Water. Which makes a nice change from its usual lake-of-choice, Kingfisher Lake, where stepladders are typically necessary to achieve a view...apparently.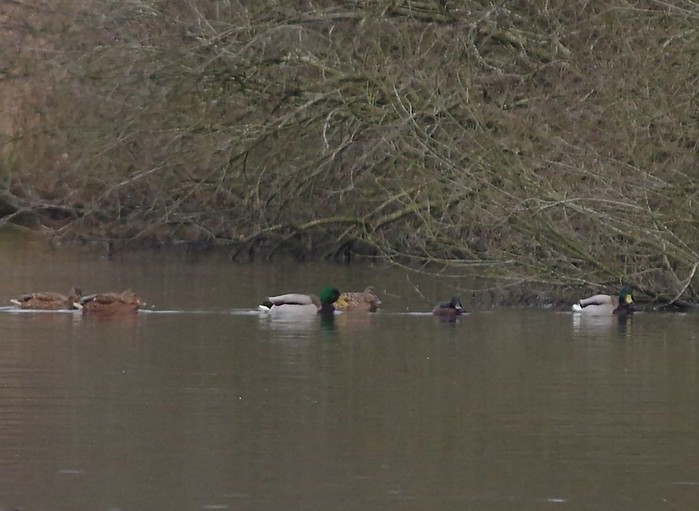 Elsewhere rare ducks included the Lothian White-winged Scoter (until 13th), Northumberland Black Scoter (until 12th), Devon Blue-winged Teal (until 12th), drake King Eiders off Nairn (Highland) and Unst (Shetland) and Lesser Scaup on Achill Island (Co Mayo) and Stithians Reservoir (Cornwall).
A total of 23 Ring-necked Ducks and eight Green-winged Teals were confirmed during the week, but just two American Wigeons were reported – in Aberdeenshire and Co Donegal.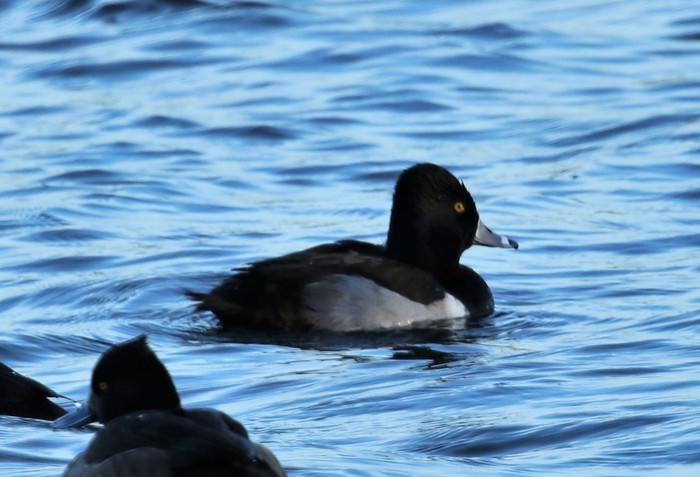 <!—Section Title -->
On 10th January the first-winter Semipalmated Sandpiper reappeared at Pennington Marshes (Hampshire), having last been recorded there for certain on 25th November last year (although there was also an unconfirmed sighting at the very end of 2019). It appears that this is the first Semipalmated Sandpiper to be recorded in Britain during the month of January, but in 1966 one did linger in Lincolnshire until Boxing Day.
A Long-billed Dowitcher arrived at Marshside RSPB (Merseyside) on 10th, where it remained until 14th. Excellent photos showed the bird to be an adult that has failed to replace some lesser coverts in its last complete moult. Although a noticeably short-billed individual, it has been heard to call like a Long-billed. Elsewhere Long-billed Dowitchers remained at Bowling Green Marsh RSPB (Devon), Campfield Marsh RSPB (Cumbria) and Kilcoole (Co Wicklow).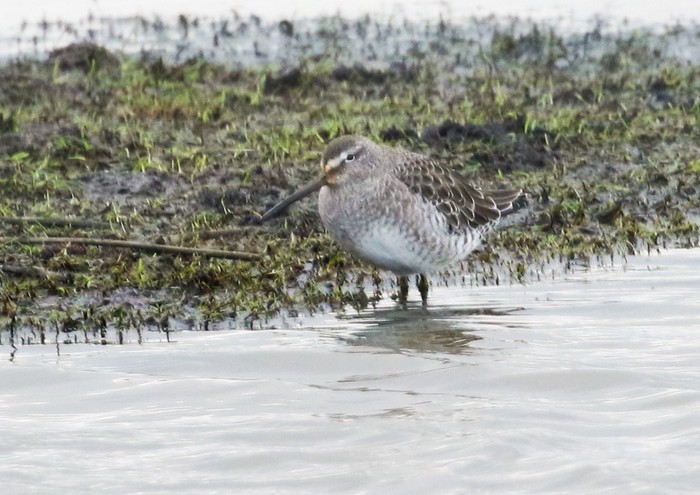 In North Yorkshire the Nosterfield NR Lesser Yellowlegs remained throughout.
This week's only new rare gull was a Bonaparte's at Clahane Strand (Co Clare) on 11th.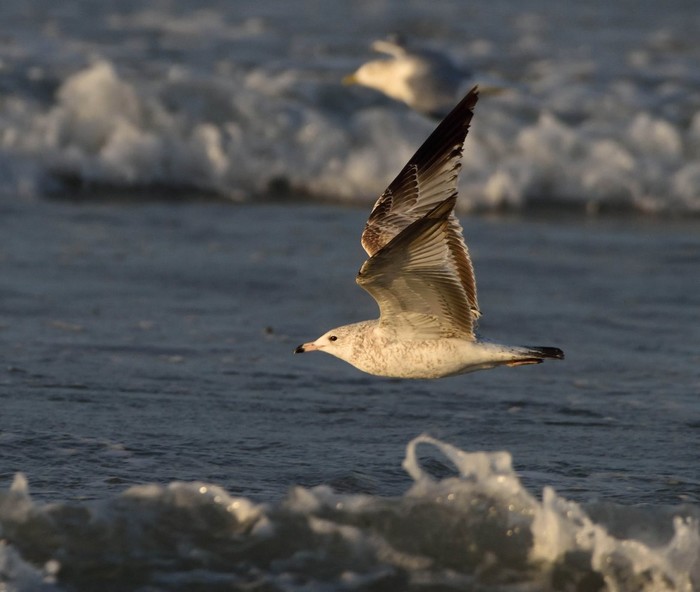 Six Ring-billed Gulls were logged (all in Ireland except the adult at Strathclyde Loch, Clyde) along with a Kumlien's Gull at Shawell (Leicestershire) and approximately 51 Iceland and 65 Glaucous Gulls.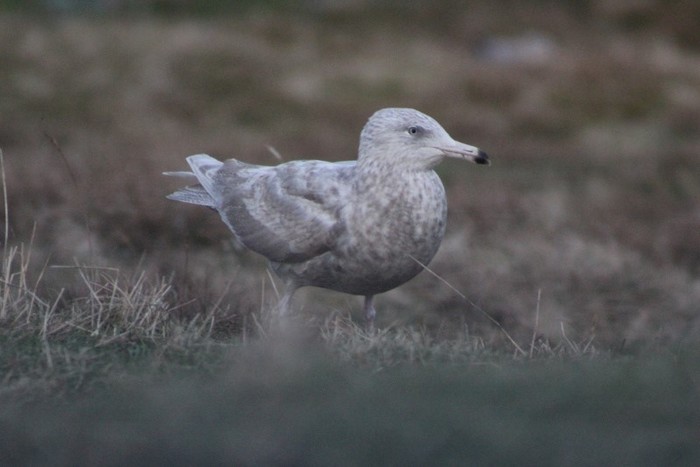 A Snowy Owl was discovered on Leahill Bog near Adrigole (Co Cork) on the final day of this review period.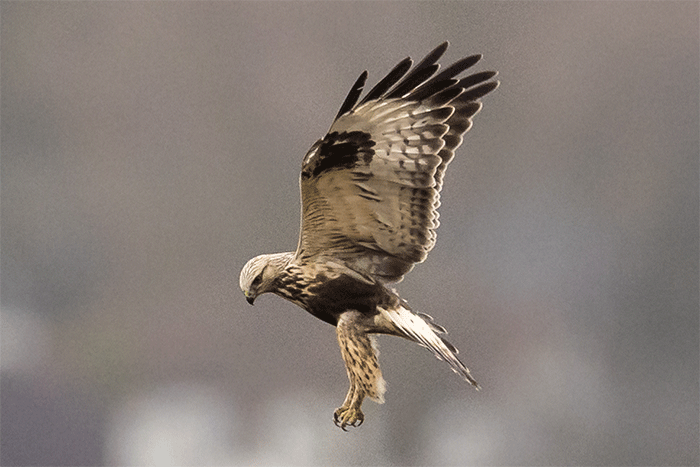 Site-faithful Rough-legged Buzzards remained in Kent (Funton Creek), Norfolk (Wells), Bawdsey Marshes (Suffolk) and Stainforth (South Yorkshire), whilst birds were also recorded at Sandtoft (Lincolnshire) and Seamer (North Yorkshire) during the week.
At a time of year when non-passerines dominate, there was a surprising diversity of passerines on offer this week (the rarest of which feature in the headlines above). Also already alluded to above, a male Two-barred Crossbill at Rumster (Highland) on 10th was an unusual January discovery, but not as unseasonal as a Wryneck at Portland Bill (Dorset) on the same day. A Hoopoe visited a garden at Clynder (Argyll) on 14th, a Rose-coloured Starling reappeared in St Ives (Cambridgeshire) on 10th and Richard's Pipits remained at Halstow Marshes (Kent) and Steart (Somerset), whilst another reappeared at Kingston Seymour (Somerset), the latter record debunking last week's theory that the Steart bird could be the Kingston Seymour bird, having relocated.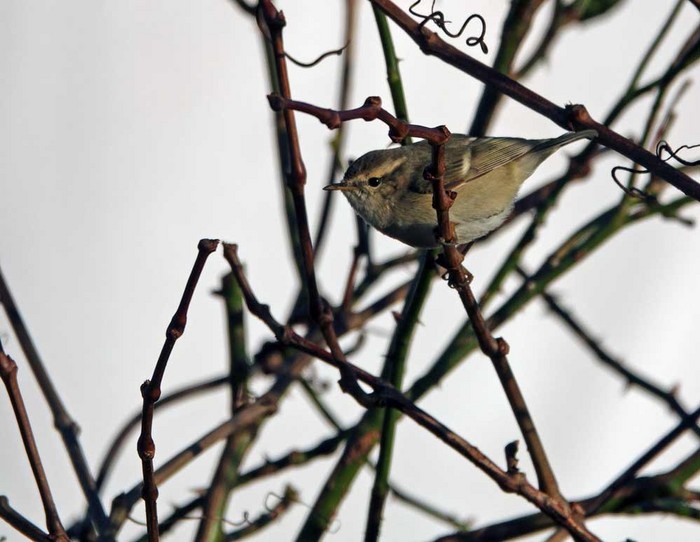 The Northern Treecreeper remained at Patching (West Sussex) until 8th, a Black-bellied Dipper was still at St Andrews on 12th, wintering Yellow-browed Warblers lingered in London, North Yorkshire, Somerset and Shropshire and seven Shorelarks, 14 Great Grey Shrikes and 52 Lapland Buntings were recorded during the review period.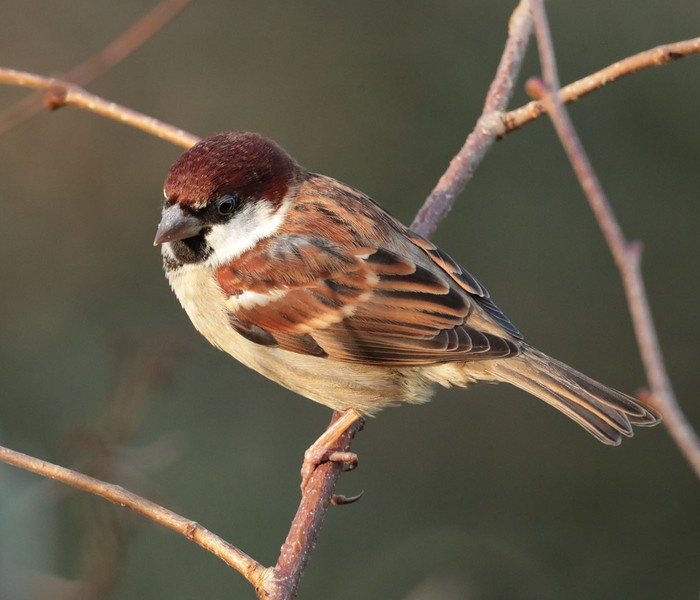 In Devon, a male sparrow resembling an Italian Sparrow opened the can-of-worms carried on the back of this species. A well-discussed and observed bird in Devon (and perhaps even the same bird as currently in South Brent?) is documented here.
Despite the lack of news on the Channel Islands American Royal Tern, it was, however, the (not wholly unexpected) news of a split within the Royals that created most interest. This week, IOC split Royal Tern into two species, on the basis that African Royal Terns are more closed related to Lesser Crested Tern than to American Royal Terns. Therefore we now have Royal Tern Thalasseus maximus and West African Crested Tern Thalasseus albididorsalis to contend with. Separating the two species in the field will be easier said than done. The longer tail and narrower yellow – not orange – bill (in breeding plumage) are said to offer clues that a bird may be of African origin, but following this week's announcement, the stakes just got higher next time we are confronted with a 'Royal Tern'.
Britain and Ireland have played host to six old-money Royal Terns. Of these two have been confirmed as American (therefore Royal):
A USA metal-ringed first-winter that was read in the field at Kenfig Pool, Glamorgan on 24th November 1979.
A third-calendar year bird that toured various sites across Britain between 19th June-26th December 2018, then again in Cornwall on 3rd June 2019, the same bird recently back on the Channel Islands. This individual was ringed in the nest in North Carolina, USA on 7th May 2016, before first appearing on Channel Islands on 5th February 2017.
There have been no confirmed records of the bird now known as West African Crested Tern, but records of Royal Terns in Lothian in 1999 and Conwy/Gwynedd in 2009 are believed to match this species by some of those who successfully twitched the birds. A tern in Ireland in 2016 was thought to be a West African Crested on the basis of DNA analysis, but those results have now been retracted.
Away from Royal affairs, the Little Whimbrel in Netherlands attracted the most attention. Neighbouring Belgium continued to host a Dusky Thrush and Pygmy Cormorant, France also produced the latter species, Germany held a Black Scoter and Spain's roll call was American Buff-bellied Pipit, Brown Shrike, Ruppell's Vulture and Sociable Lapwing.
Nordic countries hosted Masked Wagtail, Black-throated Thrush and Oriental Turtle Dove (Sweden) and Dusky Thrush (Norway).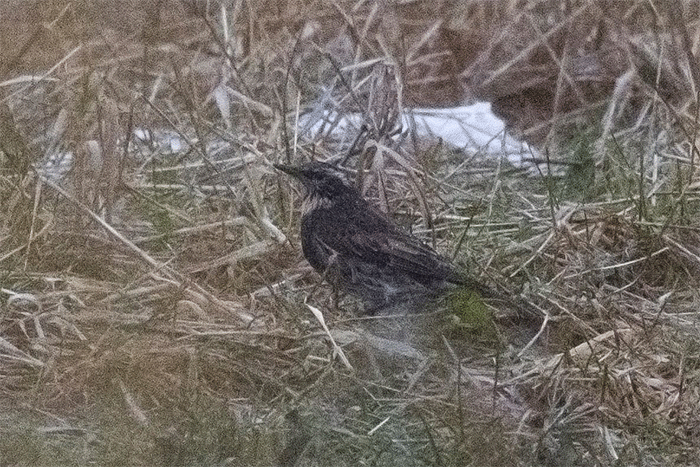 Even further afield, Canary Islands attracted an Abyssinian Roller to Gran Canaria and Kuwait hosted Eastern Yellow Wagtail and continuing Purple Sunbird.
The wet and windy weather is set to continue for the next few days, but high pressure is in the forecast (finally!). After a series of weather fronts have moved through on Thursday and Friday, high pressure is set to establish over the weekend and will probably last into first half of next week. So we might have some calm weather to find some good birds...
We've had a few false starts with Ross's Gull so far this winter (brief untwitchables or unconfirmed/possibles) so perhaps one of those will give itself up. An Ivory Gull would be even better, or perhaps a shake-up of the goose flocks as they start to head north will bring something new out of the pack. And with a spell of calmer weather on the horizon, perhaps a so-far-undiscovered wintering passerine will surface – a Hume's Warbler perhaps.
Stuart Piner
15 January 2020
Many thanks to all this week's contributors for your photos and videos
Share this story
Tweet