Weekly birding round-up: 18 - 23 Dec
Bedfordshire's Black-throated Thrush remains a popular draw
Northumberland's Eastern Yellow Wagtail stays put too, with a new bird found in Norfolk
While in Scotland a duo of decent ducks are still on offer…
Never mind dreaming of a white Christmas, I think after the days just gone we'd all settle for one when it stops raining…
Still, we shouldn't grumble. There was still something for everyone in all corners of the region, if we could only find time to get out and see it. Not least in Bedfordshire, where a certain dandy thrush was doing his damnedest to displace the traditional Christmas Robin from our thoughts.
Black-throated Thrush
As I write, looking around the house I'm surrounded by Christmas cards. As usual, there's a particularly high percentage of Robins - a Christmas cliché that's showing no signs of getting old.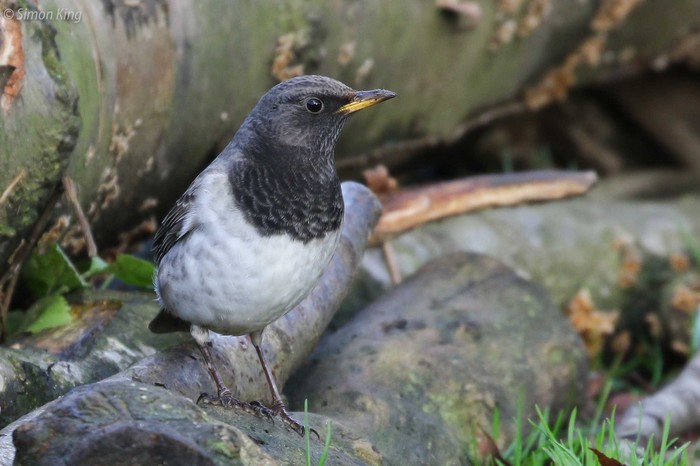 Though there's a decent case for some regular British winter alternatives, on the basis of the photos coming out of Whipsnade Zoo this week, we can make a strong case for last minute cards this year being adorned by the magnificent adult male Black-throated Thrush that continued his Bedfordshire residency this week until 23rd.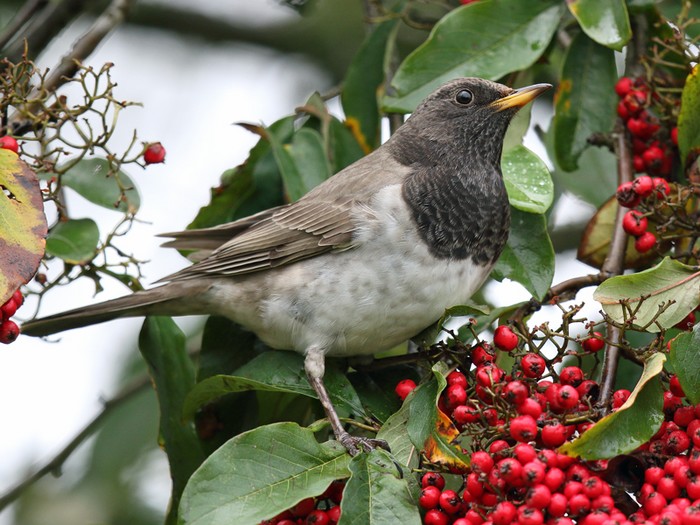 Festive red berries? Check. Glossy winter greenery? Check also. Glorious bird with a cheerful(?) black breast? Oh yes. It's a Christmas Robin gone wonderfully wrong – a potently attractive bird that was bringing many a British birder along to pay their respects this week – it might not be a lifer for many, but it's simply an absolute cracker and hard to resist.
Eastern Yellow Wagtails
In every aesthetic respect, the best bird on offer in northern England couldn't hold a scented Christmas candle to the Bedfordshire belter but, nevertheless, the Eastern Yellow Wagtail at Prestwick Carr (Northumberland) tried its best – occasionally downright showy, it maintained a muted but nonetheless enjoyable and quietly popular presence until 23rd at least. Not the popular green triangle in the Quality Street of rarities this week, but perhaps the purple nut thing - one for the connoisseur.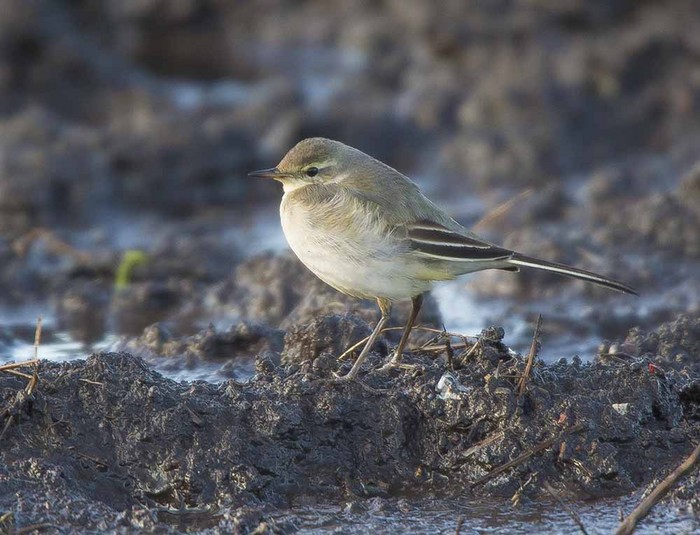 Norfolk got in on the act as the week drew to a close on 23rd, with a fresh bird identified near Sedgeford – not only apparently Norfolk's first confirmed record, but a stunningly well-marked bird at that – what appears to be a first-winter male individual of the nominate tschutschensis or, if you want a really gristly mouthful, a Blue-headed Eastern Yellow Wagtail.
Catchy.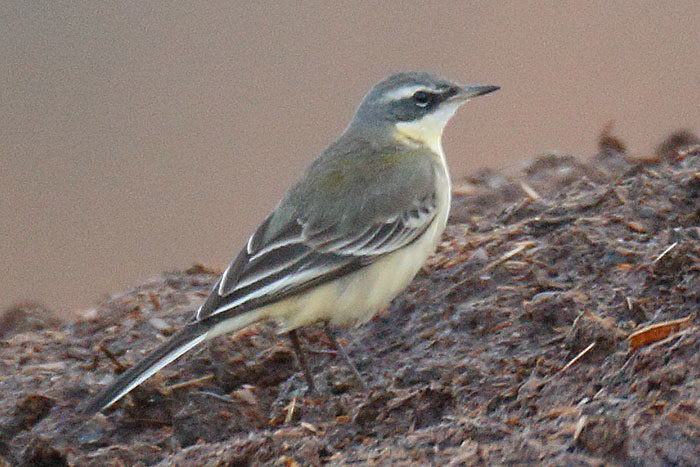 Taxonomic ungainliness aside, just look at that bird! Now that Christmas cracker was giving the Black-throated Thrush a run for its money in the good-looking stakes…
Steller's Eider & White-winged Scoter
We finish the week's headline rarities with a duo of decent ducks that, off and on, have dropped out of the news a little in recent weeks – but are birds that, statistically, are rarities of the very finest calibre and, this week, form Scotland's contribution to the headlines.
Top billing goes, of course, to the juvenile drake Steller's Eider once more seen in Orkney this week off Papa Westray on 18th-23rd. I reckon, had he been in full adult plumage, we'd have had a contender for bird of the year right there.
That's a title a scoter is never likely to challenge for but, lest we forget, White-winged Scoter was and still is a genuinely rare beast in these parts. The regular returning drake was back in the news once more this week off the Lothian coast, being reported from Fisherrow back and forth on 18th-22nd.
Seabirds? There's precious few birds to see here this week…
Christmas cracker-worthy lame puns aside, we've just the White-billed Diver seen in Shetland's Bluemull Sound on 18th to report upon this week, and a sprinkling of lesser beings…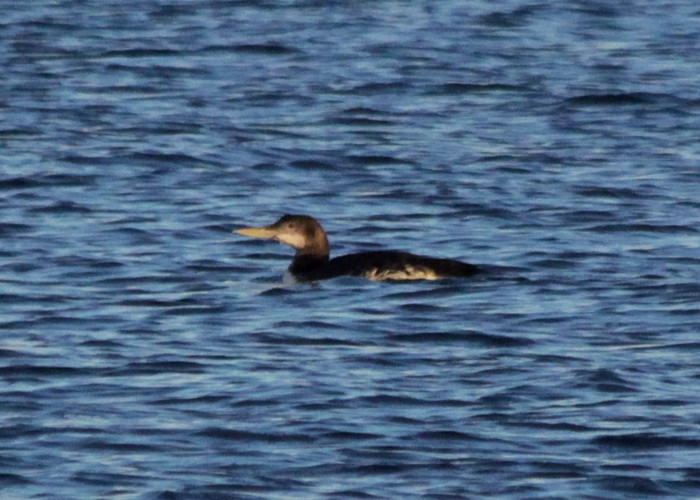 Namely, some half a dozen single Pomarine Skuas - seen from Devon's Berry Head on 18th and Tor Bay on 19th; off Gibraltar Point NNR (Lincolnshire) on 19th and 23rd; from Minsmere RSPB (Suffolk) on 21st; off Pendeen (Cornwall) on 22nd; and off Filey Brigg (North Yorkshire) on 23rd – and a scatter of Little Auks, being one in Staple Sound in the Farne Islands (Northumberland) on 18th, a probable passing off Holkham (Norfolk) on 20th, and three seen in Northumberland at Ross Back Sands.
The late juvenile Purple Heron was still to be seen this week at Eagland Hill (Lancashire) on 18th, but generally speaking long-legged beasties were in dwindling short supply in the news.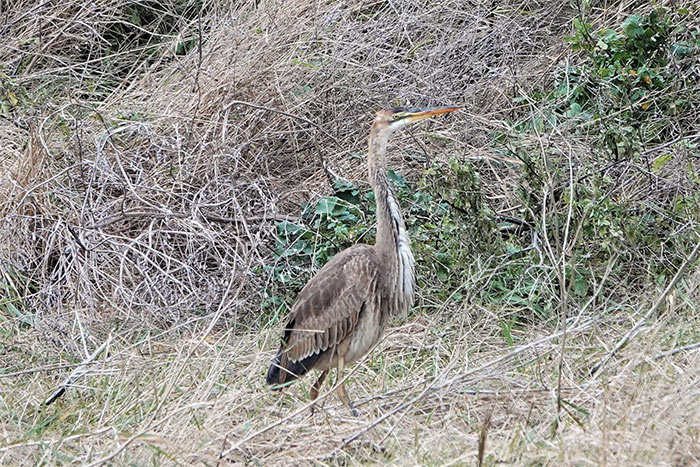 If it weren't for the Fremington Pill (Devon) bird still present on 18th-23rd, and the Newport Wetlands RSPB (Gwent) bird still on 21st-22nd, we'd have had our first blank week for ages for Glossy Ibises - how times change from the days a decade or so ago when they were predominantly a spring overshoot if we were lucky.
The relative paucity of honkers and quackers in the news these past few days tells us something – most likely that a nation's birders were, for the most part, busy doing family things rather than there being a genuine sudden drop in interesting bird numbers.
The week began with the recent Lesser White-fronted Goose putting in another appearance in Norfolk at Burnham Market on 18th – not only that, but actually sticking around for a few hours allowing local birders to get on site and connect at long last.
Our only example of The Goose Formerly Known As Canada was a hutchinsii Richardson's Cackling Goose seen once more out on Islay (Argyll & Bute) on 18th.
The possible Grey-bellied Brant - which remained in Highland at Castle Stuart on 18th; while another possible bird was at Norfolk's newest hotspot, near Sedgeford on 23rd. Meanwhile, a Black Brant was seen in Essex at Colne Point on 18th; another in Suffolk on 22nd at Woodbridge; and one again at Wyke Regis (Dorset) on 23rd.
A trio of recent Snow Geese were seen logged again in recent days – a white morph near Thurso (Highland) still on 18th; the blue morph once more at Loch of Skene (Aberdeenshire) on 19th-21st; and a white morph in Ayrshire once again at Auchincross on 21st.
In Devon, absent from the news for much of the week, the juvenile drake Blue-winged Teal was once more seen at Man Sands on 23rd.
Numbers of Green-winged Teals held firm this week, with four or five birds seen – these being the Wick (Highland) individual on 20th still; the Blennerville (Co.Kerry) bird again on 20th; one in Co.Wexford at Ferrycarrig on 22nd; the South Uist (Western Isles) bird again on 23rd; and a possible bird on St Agnes (Scilly) on 21st.
In Highland the drake American Wigeon remained on Loch Eye (Highland) still on 20th, while in Ireland another was found on Lough Cullaun (Co.Clare) on 20th-21st.
Ring-necked Ducks were still a prominent feature of the news this week with some 20 birds in all recorded across the region. Four birds remained on the Devon/Cornwall border at Upper Tamar Lake on 18th, while two were still present that day on Tiree (Argyll & Bute) also, and three were again noted at Lough Gara (Co.Sligo) on 23rd. West Yorkshire sightings came, once more, from Anglers CP on 18th and Johnny Brown's Common Lake on 21st-22nd; in Lancashire, one was present still on Pine Lake on 18th-22nd; and in Dorset the female was once more seen on Sturminster Marshall GP on 18th-23rd. On 22nd a further bird was seen in Co.Donegal at Dunfanaghy New Lake with the Cornish bird again noted on Siblyback Lake that day also and, on 23rd, the drakes were again seen at Abberton reservoir (Essex) and Lough Yganavan (Co.Kerry), the first-winter drake was again to be found in Ceredigion at Llyn Pendam, and another drake was present on Lough Swilly (Co.Donegal).
In Cornwall, the female Lesser Scaup remained on Stithians reservoir on 19th.
A probable drake Ferruginous Duck - or a hybrid – was found on 23rd at Seeswood Pool (Warwickshire).
The regular drake Black Scoter was once more seen off the Northumberland coast at Goswick on 22nd. Scotland meanwhile supplied the week's Surf Scoters, at Fisherrow (Lothian) still on 18th-21st, off Arran (Ayrshire) on 21st still, and off Kirkwall (Orkney) on 23rd.
Finally, a female King Eider was a quality midwinter find at Whiteabbey (Co.Antrim) on 21st-22nd.
<!—Section Title -->
Just two of our recent trio of first-winter Long-billed Dowitchers clocked in again this week – these being the birds at Cresswell Pond NWT (Northumberland) again on 19th-22nd and in Devon at Bowling Green Marsh RSPB still on 18th-23rd.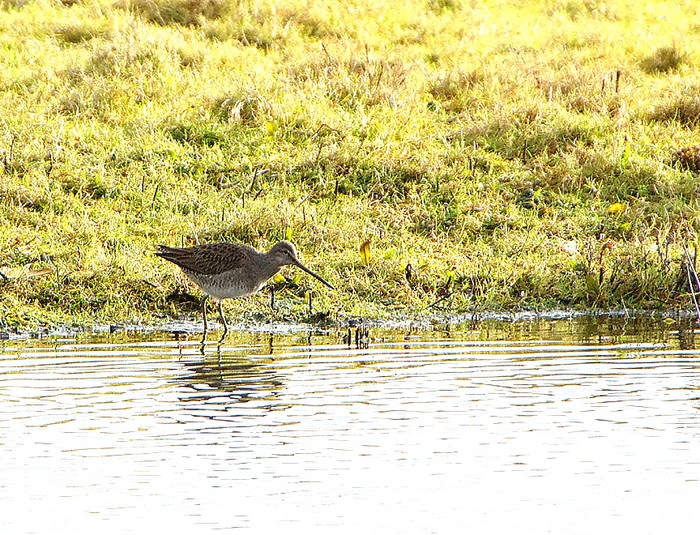 Apart from them, we've just got the Grey Phalarope still on 19th-20th at Poolbeg (Co.Dublin).
Ring-billed Gulls make up the bulk of the Larid quality again this week – these being adult birds seen at Tralee Bay Wetlands Centre (Co.Kerry) still on 19th-22nd; at Carrickfergus harbour (Co.Antrim) on 20th-23rd; and in Northumberland at Lynemouth on 21st and in Cornwall at Hayle Estuary RSPB on 22nd.
An adult Kumlien's Gull at Black Rock Strand (Co.Kerry) on 18th was comfortably the best of the rest; otherwise, numbers of white-wingers reported were decidedly down.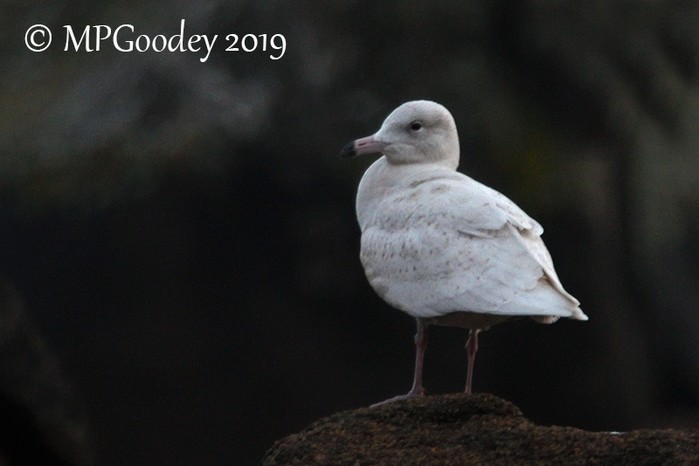 On 18th, an adult and a juvenile Iceland Gull were logged on Skye (Highland), with further birds that day seen in Shetland on Unst and in Bluemull Sound, and in Co.Clare at Clarecastle. On 19th one was seen in Cornwall at St Ives, with another Cornish sighting on 20th-22nd at Newlyn. On 20th, another was seen back in Scotland on North Uist (Western Isles). On 21st one remained in Cornwall at Coverack; on 22nd the Skye juvenile remained in situ as did the recent regular at North Shields (Northumberland), while a further sighting came that day from Portree (Highland). On 23rd the week's final sightings came from Kelling (Norfolk), Lundy (Devon), and Ilfracombe (Devon), with two juveniles seen at the latter site and preceded the day before by a near adult bird; one remained that day in Co.Fermanagh at Enniskillen; and another was logged in Co.Kerry in flight at Ballinskelligs.
Their big brutish cousins, Glaucous Gulls, fared numerically little better. Sightings this week came on 18th from Berry Head (Devon), Belhaven Bay (Lothian), and Unst, where two birds were again logged. On 19th one was seen at East Chevington NWT (Northumberland), with another Northumbrian sighting on 20th on St Mary's Island. One was noted on 20th once again at Draycote Water (Warwickshire). On 21st birds were seen on St Mary's (Scilly) and at Slapton (Devon); on 22nd Scilly garnered a further sighting on St Mary's and also St Agnes, while further birds were seen on Islay (Argyll & Bute) and at Magheraroarty Pier (Co.Donegal). On 23rd another was seen in Co.Fermanagh at Enniskillen, and a further bird on South Uist (Western Isles).
Our raptors this week remained mostly all about the Rough-legged Buzzards, with a handful of birds remaining particularly faithful to their chosen locales. In Norfolk, the Wells individual was present until 23rd; the Hatfield (South Yorkshire) bird until 23rd; the Kentish bird was again seen at Funton Creek on 18th, while the Bawdsey (Suffolk) bird was reported once more on 18th and again on 23rd. In Cambridgeshire the probable bird remained at Lakenheath Fen RSPB on 19th-21st; and a fresh juvenile was seen on the North Yorkshire / Cleveland border at Sleddale on 21st. The week concluded with a sighting in Suffolk at Snape on 23rd.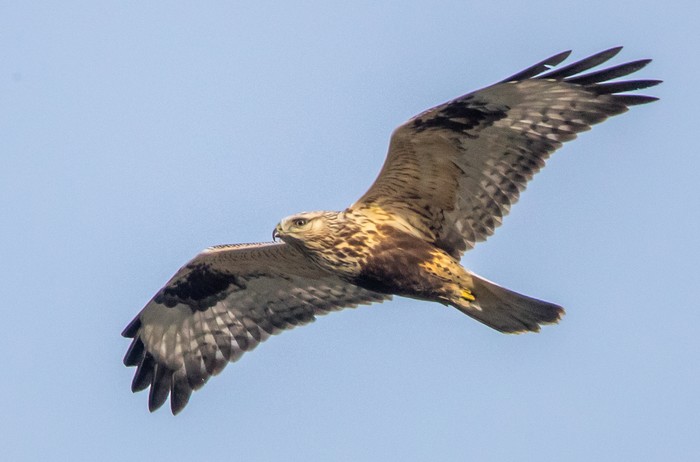 A possible Golden Eagle was seen in English skies on 22nd, passing east over the A69 near Hexham (Northumberland).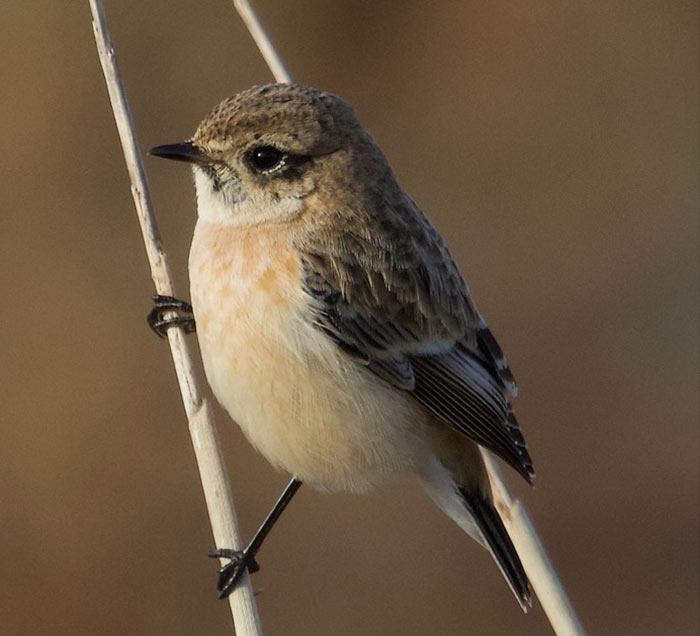 Top of the denuded passerines section remains the probable Siberian Stonechat, still comfortably dug into Suffolk's Hollesley Marshes RSPB this week on 18th-23rd.
Another reminder of the autumn receding into the rear-view mirror of the year was found this week at Cooling Marshes (Kent) on 22nd – a late Richard's Pipit.
Pick of the scatter of Yellow-browed Warblers this week would be the individual found in London at Rotherhithe on 18th-23rd; further birds remained at Filey Dams NR (North Yorkshire) on 19th, Helston (Cornwall) on 20th and Ham Wall RSPB (Somerset) still on 21st-23rd; and fresh birds were found on 23rd in Norfolk at Holkham Pines, and in Co.Meath at Mosney Beach.
Waxwings remained a reliable staple for another week, with some 900 again reported though, inevitably, as numbers ebbed and flowed at various sites some duplication will have been involved. Peak count was, once again, from Scotland where 100 were seen in Glasgow (Clyde) on 20th; a flock of 30 birds seen passing over Carlton Colville (Suffolk) on 21st were comfortably the most seen south of the border.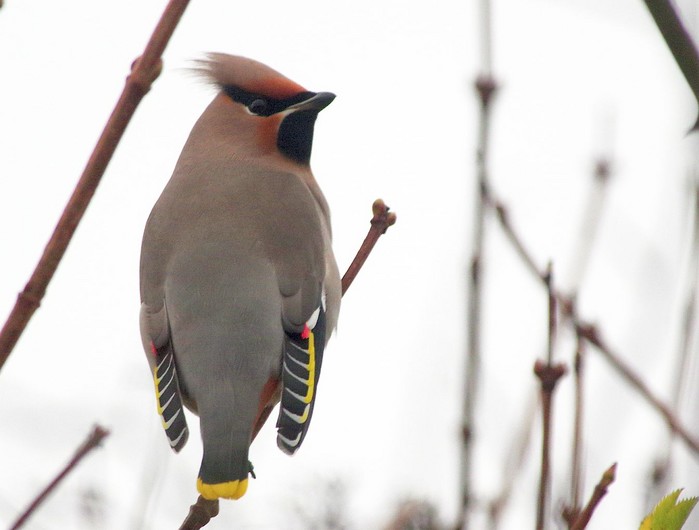 A Great Grey Shrike was reported from Mey (Highland) on 20th; the remainder of the week's sightings all came from English counties. One remained at Cissbury Ring (West Sussex) on 18th-23rd; a bird remained at the traditional wintering site in Surrey at Thursley Common on 18th-19th; the Brogborough Hill (Bedfordshire) was still to be seen on 21st-23rd; and further birds remained in Cannock Chase (Staffordshire) on 22nd, Wareham Forest (Dorset) on 23rd; and at Holm Hill (Hampshire) on 23rd. Gloucestershire, meanwhile, provided sightings from Sapperton on 18th and Crabtree Hill again on 21st-23rd. A further Surrey sighting came from Frensham Common on 21st-22nd.
Finally, on 22nd a Black-bellied Dipper was found in St Andrews (Fife) in Kinness Burn.
Overseas news this week featured a number of familiar faces, some longer staying than others. Setting some records for longevity, on the Canary Islands the Dwarf Bittern remained on Fuerteventura on 19th still.
Much closer to home, the returning American Royal Tern was again seen on Guernsey in the Channel Islands on 18th-19th.
Belgium continued to provide the stuff of dreams with a Wallcreeper at Anseremme on 18th-21st.
Speaking of dreams, imagine the Christmas chaos that would ensue in Britain if a Little Whimbrel turned up… one did, this week, not a million miles away, in north Holland at Kroon.
In Finland, the Azure Tit remained at Vaala on 18th; Norway landed another Eastern Yellow Wagtail at Klepp on 21st; and Sweden a Masked Wagtail at Getteron on 22nd-23rd.
Poland scored its fourth ever Desert Wheatear in Lubelskie Region on 18th.
One of the features of the past autumn popped out of the woodwork again this week – a Brown Shrike seen in Italy on 23rd at Osoppo.
Yet another Eastern Yellow Wagtail was found this week, out on Malta on 23rd. Were that not enough, the island also enjoyed a Moussier's Redstart on 23rd.
Finally, way out in Kuwait the Purple Sunbird remained at Fnaitees on 18th-19th; and the White-breasted Waterhen still at Jahra Pools on 22nd. Jahra Pools, however, had added another bird to Kuwait's scorecard this week with a Pale Martin found there on 20th.
This brings us to the end of the final Rarity Round Up of 2019 – we're heading into a fresh decade in a few days time and, greeting it, we'll be back with a bumper fortnight-long edition of the Round Up in the opening days of 2020.
What will the new year, let alone the new decade, bring by way of rarities and additions to the burgeoning British list? One would feel that, surely, by this point the law of diminishing returns would be kicking in and the new birds would be drying up, but, as the past year goes to show us, they just keep on coming – from the mildly anticipated, like Brown Booby, to the wholly unexpected, like Paddyfield Pipit.
One has to suspect that the vagaries of climate change will have something to do with all of this. Bird populations are fluid things and are, if we needed telling, canaries in the coalmine. Seeing something new for Britain or Ireland may be an increasingly bittersweet experience in future.
Without dwelling too much on that uncomfortable thought, let's spare a thought for some of the highlights of the past year, and look forward to the year to come…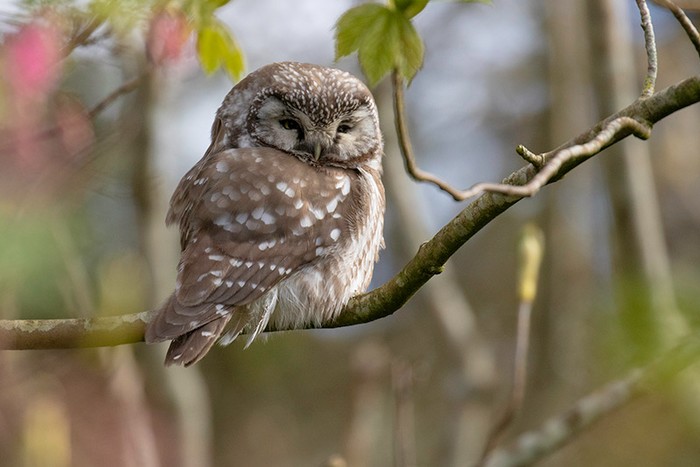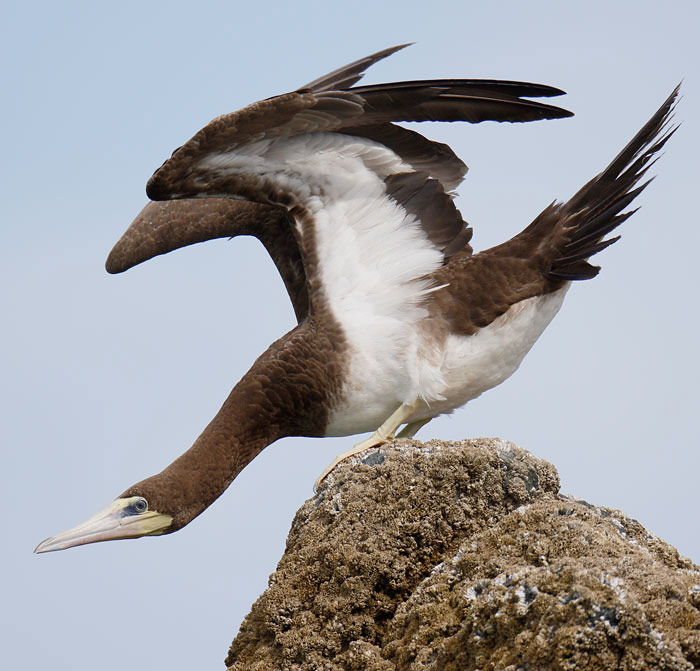 …and, for now, wish you all a very happy Christmas and bird-filled New Year.
Jon Dunn
24 December 2019
Many thanks to all contributors for you photos, videos, artwork and help throughout 2019.
Share this story
Tweet