Weekly birding round-up: 21 - 27 Aug
The week at a glance
Belated news emerges of a potential Brown Booby seen in Kent…
…before the bank holiday weekend finishes with a Brown Booby found in Cornwall
On Scilly a candidate Desertas Petrel is seen from another legendary Scilly Pelagics trip
While Highland lands Scotland's first Cliff Swallow
Ah, August Bank Holiday… traditionally associated with traffic jams, the smell of disposable barbecues, and the grim discovery of an uncooked bit in the middle of that chicken thigh you've been ill advisedly eating in your next door neighbour's garden. Occasionally it's also associated with a decent spell of weather and an outrageous bird, but usually not so much. And this week? Grab a cold leftover from the barbecue (or don't) and have a catch up with us…
Brown Booby
British and Irish waters have already laid claim to some remarkable seabird records this summer – for the Irish, that's meant South Polar Skua and a potential Zino's Petrel; and for the British, we're looking at a Giant Petrel sp and, as of a week ago, a potential Brown Booby.
Time was, of course, when these records would have been accompanied by hastily scribbled field notes made by still-shaking hands when the all-too-brief views in question had concluded, written under the influence of a heady cocktail of euphoria, adrenalin and sheer disbelief – and, if we're honest, putting the sharp, lime note into this delicious mix, a little fear about what others would say. Others being our peers and, crucially, our record committees.
The old adage from a long ago, unhappier time still echoes and holds to this day – what's hit is history; what's missed is mystery.
Times though, they are a-changing. With digital cameras omnipresent in our lives, and even a cheap mobile phone capable of taking at least a basic record shot held to the eyepiece of a scope or binoculars, we're now starting to see outrageous seabird claims accompanied by images. The ones of yesteryear that got away aren't to be followed by so many of their slippery kind going forwards.
Which isn't to say that images are always conclusive. News of a Brown Booby seen at the end of last week off Swalecliffe (Kent) in the morning of 19th was heralded, only a little belatedly, by the provision of images of the bird in question – and while they were cautiously welcomed and the bird was announced on the newsfeeds with the healthy "probable" prefix, those of an innately cautious nature quietly reminded us that immature Gannets can, at times, do a reasonable lookalike for Brown Booby.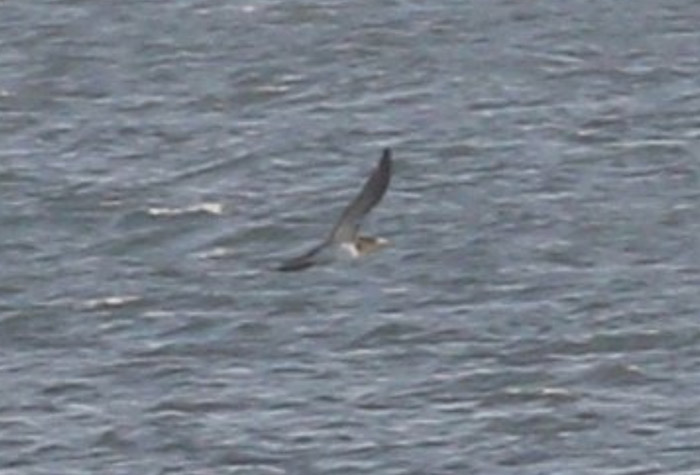 The Irish had their first record of Brown Booby courtesy of a bird photographed on a fishing boat off Co.Kerry on 13th-14th August 2016, and this was preceded by one found dead on the tideline at Owenahincha (Co.Cork) on 2nd January 2016. Other, live, birds have come close – one was seen off Jersey on 15th November 2007 and, remarkably, one was logged heading inland along the River Lek through Holland and into Germany on 20th August 2017.Further sightings off Spain and Portugal give more succour; as does the news that in the past decade they're being seen with increasing frequency off the north-eastern seaboard of the USA.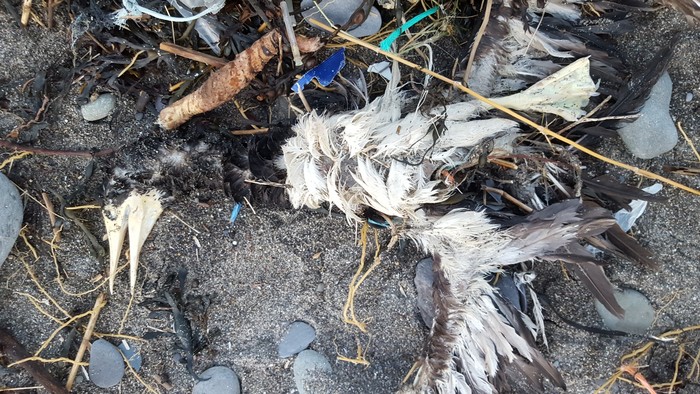 Fast forward to the current week and, hot in the wake of a bird seen heading east off the Galician coast of Spain on 24th, a possible bird was reported on 26th much closer to home – off the beach of St Ives (Cornwall), albeit the observer was without any optics at the time.
There's been a feeling for a while that it's only a matter of time, surely…
And then, first thing in the morning of 27th, the mega alert chimed with the news literally nobody heading back to work after a hot, relaxing August bank holiday weekend wanted to hear: "Cornwall BROWN BOOBY again St Ives fishing offshore at c.7:45am".
Well. That, while magnificent news and vindicating the brave call the previous day, really couldn't have been timed much worse. Present until 8:15am, it then flew towards the harbour… and wasn't definitively seen after that, though a couple of possible sightings came in from the afternoon.
And the photos? This time, beyond dispute, Britain had its Brown Booby.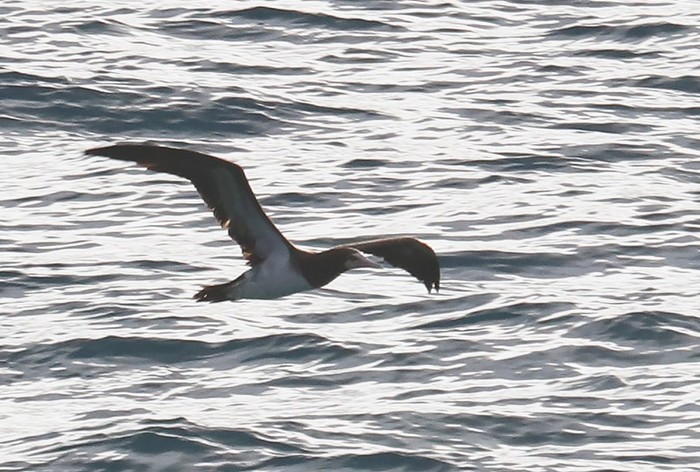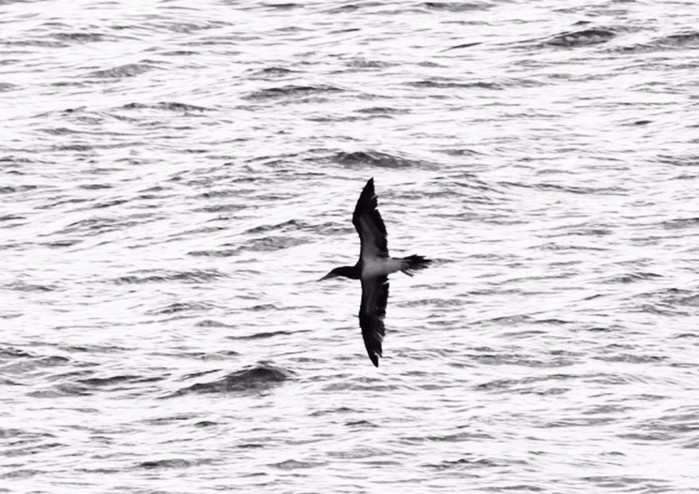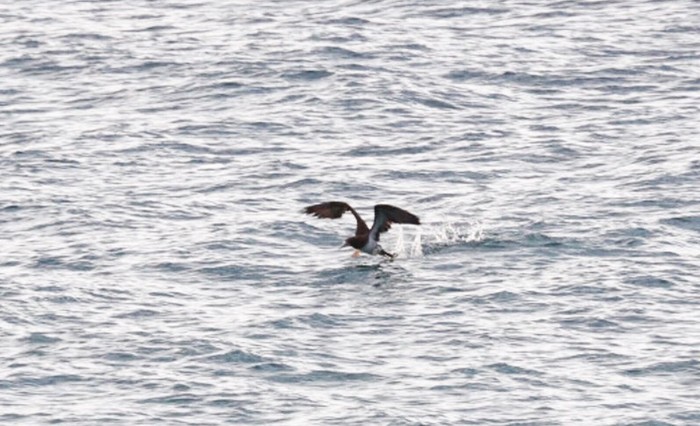 Desertas Petrel
Producing a comprehensive weekly roundup for publication on a Wednesday morning to include birds up to 11pm the night before can sometimes mean things get pushed right to the wire. This morning after filing this weeks copy with the RBA team I headed to Lerwick to spend the day at sea leading sea bird tours. On route I got a sneak peek of a Finders-in-the-Field account by Scott Reid and Bob Flood of a probable Desertas Petrel from a Scilly Pelagic on 23 August which just about turned my headline birds section on its head.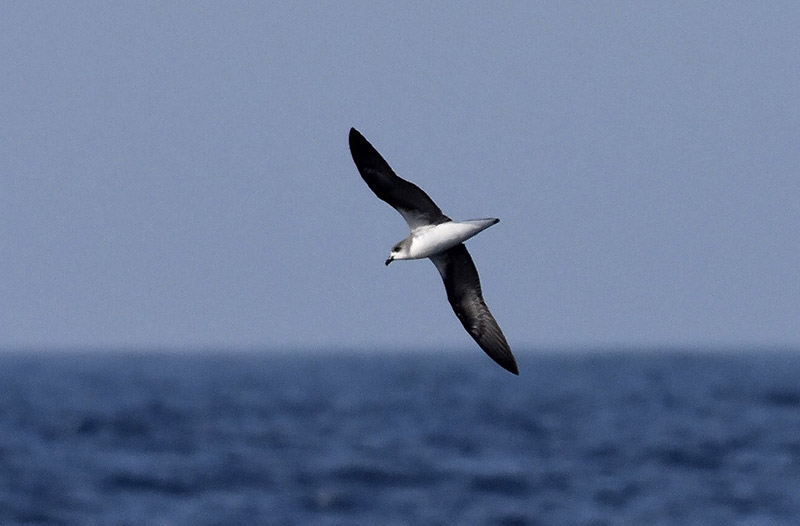 Over the last few years I have written and have filed updated copy of the roundup from all manner or exotic, and not so exotic locations, but doing so whilst leading a Shetland Seabirds Tour is one location I won't be adding to the list! Luckily for me, and you, we have this excellent first-hand account of this potential first for Britain direct from the finder with identification analysis from one of the world's experts on sea bird indentification - we do spoil you sometimes don't we.
Cliff Swallow
From the sublime to.... well an old friend some of you will hopefully remember. At the time of writing I was delighted to be hosting my predecessor in weekly roundup duties - Mark Golley - and whilst sweating over cooking up a veggie feast I jokingly suggested he might want to muck in with this weeks' headlines... and much to my delight he chomped at the bit
And so over to you Mark...
You know what it's like. You wander off to a remote Shetland isle for a third consecutive year of drift-y August fun (Fair Isle in late summer is a British birding marvel whilst we're at it) and, as is the way, things change and you have to adapt your plan.
This particular plan has led me to a fogbound croft on Whalsay where, on a dank Shetland Tuesday evening, your regular correspondent is preparing a wholesome vegetarian lasagne and plum crumble for pudding and so I'm singing for my supper as Jon forgets what an aubergine is…
Temporarily back in the saddle, it's a fun place to be as I take the reins for the third star surprise of the week, the first-ever Cliff Swallow for not only August, but also for Scotland too.
Found on the glorious Isle of Skye (Highland), around the pier at Milovaig, not far from Glendale (at the bottom of Winchester birder Gavin Maclean's croft ~ he found the Shetland Western Orphean so he's a man with rare finding pedigree, but he was in Hampshire and not in the island pile this time), the first glance at the obligatory BOC images showed a stunning showy individual, a vision of Nearctic semi-meganess that comes as almost as big a surprise as the Cornish (Kentish?) booby.
Britain has clocked up a dozen records of this square-tailed aerial rare, dating back to the famous "Cliff Waller's on the Garrison" of 1983 (a further five have landed there since, including back-to-back birds in '16 & '17) with others spread from Dorset to Cleveland. Ireland still has just one accepted bird, found by Nottingham artist Michael Warren in Kerry in November 1995.
This week's remarkable arrival fate, earliest by over a week, was perhaps not the surprise it first seemed, many alerted to the Western P news of one on Iceland, at Garoskagi on 26th and until (at least) the morning of 27th by which time it had found a friend.
Anyhooooooooo. The delicious local magic mushroom lasagne (no, before you ask, dried field ones from last year) and cinnamon laced Shetland plum crumble (and impressive Rioja too) have all gone down a storm and your regular columnist is now back from the stove and chomping at the bit to finish off the rest of this week's offering, so I'll retire back to the shadows and hand back to Jon…
Mark Golley
Thanks, Mark. Normal service resumes now…
While in no way matching the prior weeks for sheer numbers, we still had a healthy amount of seaborne variety again this past week headed by, Brown Booby notwithstanding, a Fea's / Zino's / Desertas Petrel seen a couple of miles off Bishop Rock (Scilly) on 23rd, and another noted on 27th from the Scilly pelagic.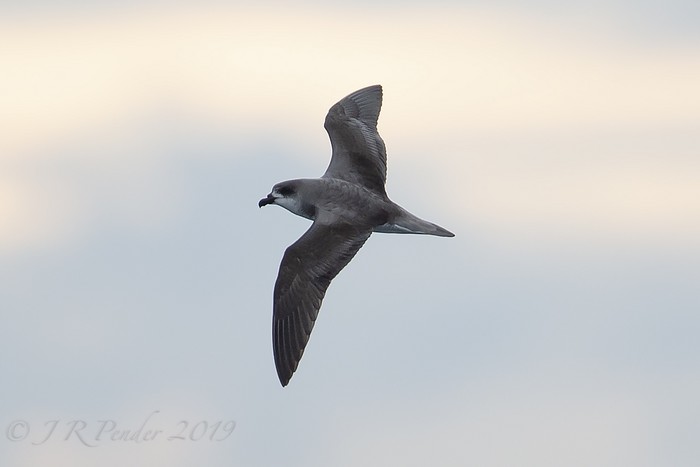 Wilson's Petrels will not, of course, have been the petrel those on board the pelagic off Baltimore (Co.Cork) on 23rd were really hoping to bump into again – but the two birds noted will, for all that, still have been a fine consolation prize. Another was seen in Co.Cork on 26th on a pelagic off Cape Clear. Finally, one was seen on 25th in more unusually northern quarters – from the ferry between Mallaig and Lochboisdale (Western Isles).
Ferry based observers were having quite a week of it in Scotland by this point, with an unconfirmed report of a Black-browed Albatross seen from the vessel running between Rhum and Mallaig (Highland) on 23rd.
A Leach's Petrel was seen from Bridges of Ross (Co.Clare) on 25th.
Large shearwaters were conspicuously absent this week – a situation mirrored by Balearic Shearwaters, with just some 60 birds in all tallied nationally in the course of the week. Cory's Shearwaters were limited to duos seen from Cape Clear (Co.Cork) on 21st and Downderry (Cornwall) on 22nd; and single birds noted from Power Head (Co.Cork) on 21st, six miles off Staithes (North Yorkshire) on 23rd, and off Cley (Norfolk) in the morning of 27th.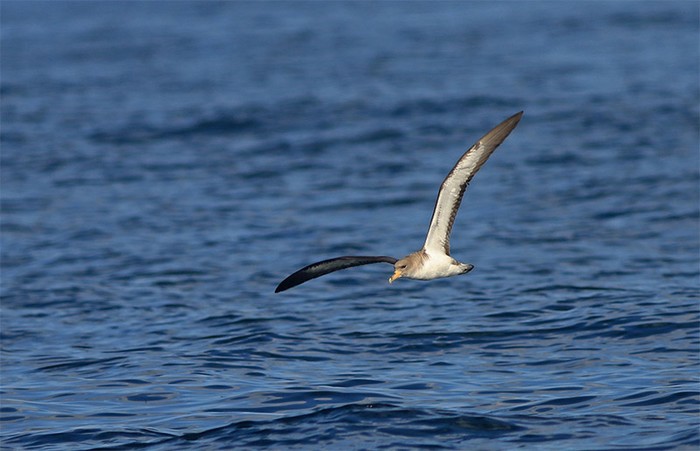 Great Shearwaters meanwhile were accounted for by one seen from the Baltimore (Co.Cork) pelagic on 23rd, two off Port Oriel (Co.Louth) on 24th and, on 26th, one noted off Pendeen (Cornwall).
Pomarine Skuas barely scraped into double figures, with 17 birds in all noted over the past days – all single birds except for duos logged from Bridges of Ross (Co.Clare) on 22nd, off Hoylake (Cheshire) on 23rd, from the Scilly pelagic on 25th, and from Cemlyn Bay NWWT (Anglesey) on 26th.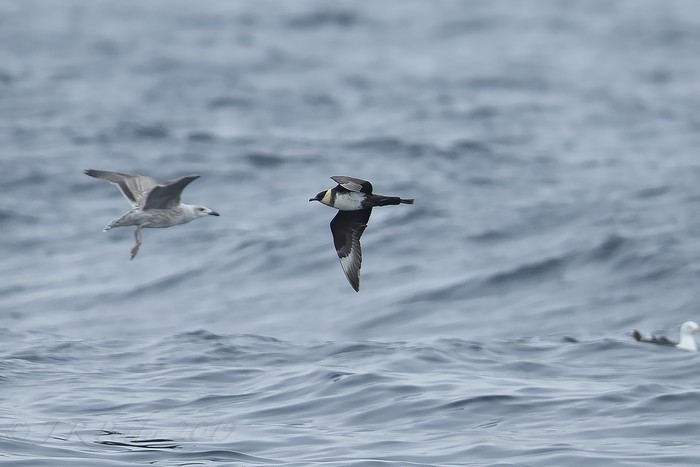 Just a handful of Long-tailed Skuas were tallied this week – birds seen from Spurn (East Yorkshire) on 21st and 22nd, and a probable off Old Colwyn (Anglesey) on 22nd before, on 26th, three were seen from the ferry between Ullapool and Stornoway (Highland).
The week's brief strut through late summer long-legged beasties starts, this week, in Norfolk where the juvenile Purple Heron remained at Cantley beet factory on 21st. Two more juveniles were seen on 26th at Pett Level (East Sussex). It's tempting to hope the species has had a good year in England's burgeoning wetland habitats.
White Storks? We're suddenly knee-deep in them as the "re-wilding" project in southern England released a batch of birds into the wild. I guess if it's okay to release millions of omnivorous Pheasants every year into the British countryside – though for the record, I don't think it is at all – then freeing a flock of White Storks is fairly small beer…
(Anyone so inclined can take a look at the feasibility report that was produced for this initiative, and make their own mind up about whether it's either a good idea, strictly legal, represents value for money and applied conservation effort, or is based upon credible historic evidence of White Stork being a 'lost' British species.
Common Cranes have also had a helping hand – but are doing the recolonisation thing for themselves too. Non Norfolk birds this week were seen in Aberdeenshire at Loch of Strathbeg RSPB, where two birds remained on 21st-23rd, and on the Ythan estuary where three birds were in situ still on 22nd-26th; at Otterburn (Northumberland) again on 26th; and at Thorne Moors NNR (South Yorkshire) where four birds present again on 22nd diminished to two birds on 23rd-24th. A further possible was reported from Titchfield Haven NNR (Hampshire) on 24th.
One of our recent Glossy Ibises was seen again this week – the bird once more present at Newport Wetlands NNR (Gwent) on 26th.
On Fair Isle (Shetland), finally, a Corncrake was seen on 25th, with another present on North Ronaldsay on 27th; while a Spotted Crake was lurking in Nanjizal (Cornwall) on 26th-27th.
To Scotland now for the bulk of our week's wildfowl – which isn't saying much, really. We start in Clyde where the drake Blue-winged Teal wasn't going anywhere at Frankfield Loch on 22nd-27th… and move then to Lothian, where the resident Surf Scoter was still off Musselburgh on 21st-26th, and joined by a female there on 27th; and both recent drakes of the latter species were once again seen in Lunan Bay (Angus) on 22nd.
And so to southern England for the balance of our quackers - the drake Ring-necked Duck remained on Abberton reservoir (Essex) on 21st, as did the drake at Wellington GPs (Herefordshire) on 27th; while the newly arrived drake Ferruginous Duck remained this week at Minsmere RSPB (Suffolk) on 21st-23rd.
<!—Section Title -->
Another week, another near miss as my recently opined Sharp-tailed Sandpiper duly turned up… in Finland. Meh.
What then of Britain and Ireland? Well, we should start in Ireland where, at ever-reliable Tacumshin (Co.Wexford), an adult Baird's Sandpiper on 23rd-25th was new.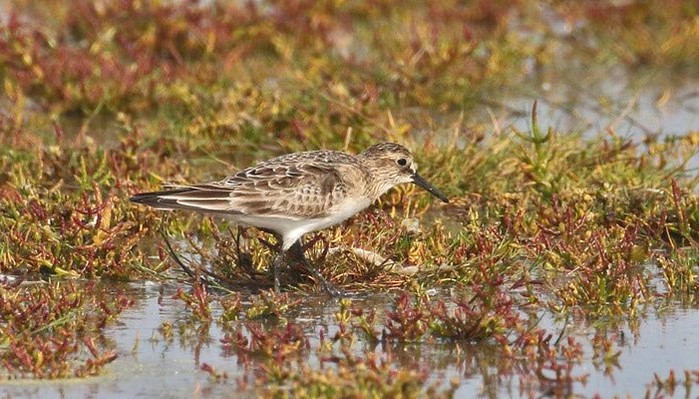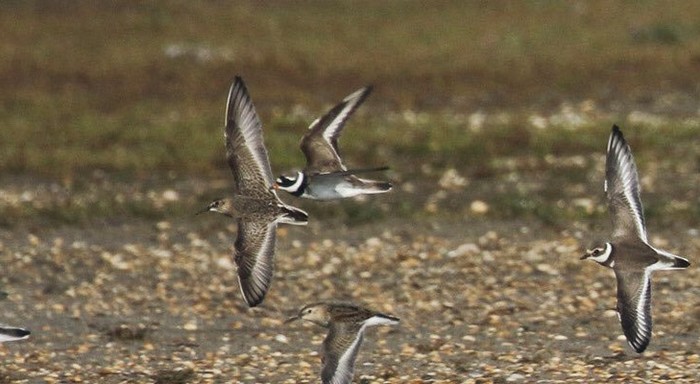 Speaking of reliable sites, Frampton Marsh RSPB (Lincolnshire) retained its Buff-breasted Sandpiper until 27th, with the resident Long-billed Dowitcher also there until 27th, a further report of a Pectoral Sandpiper on 24th, and a Temminck's Stint present there too on 26th-27th.
The recent Pectoral Sandpiper at Musselburgh (Lothian) remained there all week until 27th.
A fresh White-rumped Sandpiper was found on 26th at Greatham Creek (Cleveland).
Other recent Long-billed Dowitchers were still to be seen at Martin Mere WWT (Lancashire) on 21st-25th and Belfast Lough RSPB (Co.Antrim) on 21st-24th.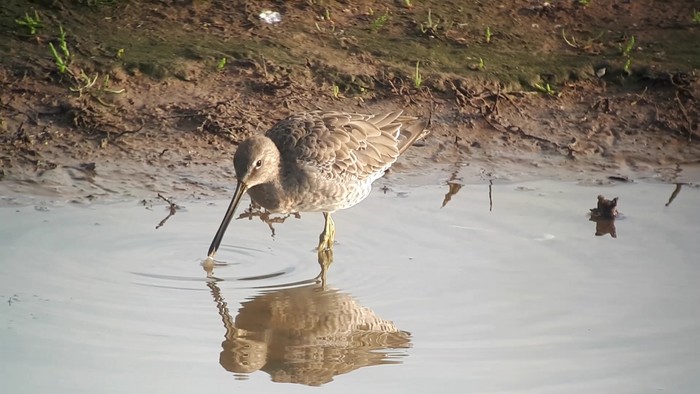 A report of a possible Solitary Sandpiper at Hayle Estuary RSPB (Cornwall) on 23rd came to nothing further.
Further slightly nebulous news came in the form of an unconfirmed report of a Black-winged Stilt at Pulborough Brooks RSPB (West Sussex).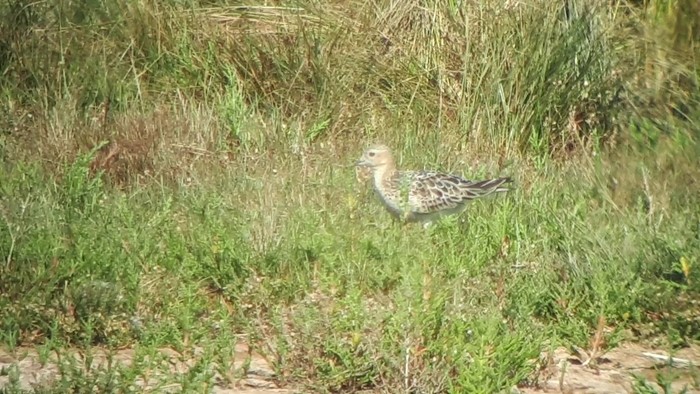 On 22nd two widely spread American Golden Plovers were found at, respectively, Polgigga (Cornwall) and on South Ronaldsay (Orkney). The former bird perhaps also accounts for that logged over Nanjizal Valley (Cornwall) on 25th, and the bird reported over nearby Porthgwarra on 26th.
A Dotterel was heard only at Luccombe Down (Isle of Wight) on 21st; further birds this week were noted at Killingholme Marshes (Lincolnshire) on 22nd-27th; and, on 25th, over Porthgwarra (Cornwall), at Colne Point (Essex), Gramborough Hill (Norfolk), and at Langdon Cliffs (Kent), where two birds were seen. On 26th the Langdon Cliffs pair were noted again, while in East Yorkshire one was seen at Bempton Cliffs RSPB and Flamborough Head.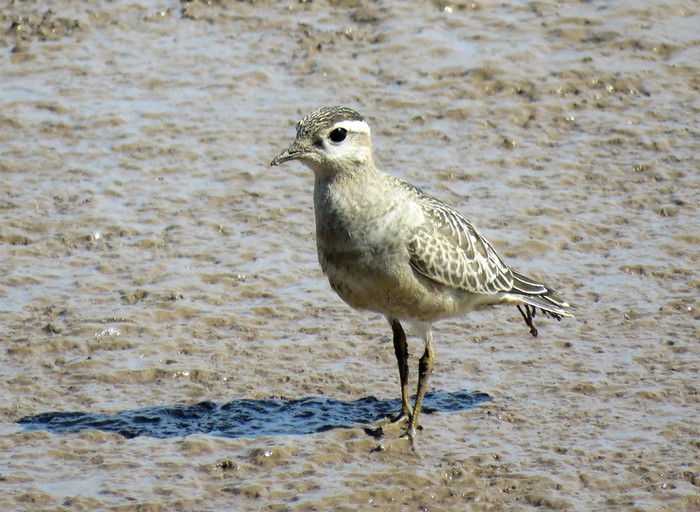 Finally, Grey Phalaropes were noted this week on 21st from Skokholm (Pembrokeshire) and Tiree (Argyll & Bute); on 23rd off Bridges of Ross (Co.Clare); and on 24th from St Ann's Head (Pembrokeshire), where a probable bird was seen briefly in the surf.
Very much reflecting the diminished numbers of quality seabirds being recorded this week, we've just a handful of Sabine's Gulls to report in recent days – specifically, an adult off Winterton Dunes (Norfolk) on 23rd, three seen from reliable Bridges of Ross (Co.Clare) on 25th, and one noted passing Whitburn CP (Co.Durham) on 27th. A further Irish sighting came off Skellig Michael (Co.Kerry) on 27th.
Ireland also provides another unseasonal Ring-billed Gull, an adult noted on 25th in Sligo (Co.Sligo).
Kent's adult Bonaparte's Gull remained at Oare Marshes KWT on 21st-22nd, but wasn't reported thereafter until 26th – on which day the recent bird at Liscannor (Co.Clare) was seen again too, remaining there on 27th too.
A Glaucous Gull was noted on North Uist (Western Isles) on 22nd, and another was seen on 26th from Filey Brigg (North Yorkshire); the Iceland Gull was again seen on Barra (Western Isles) on 26th, while a further possible was seen at Warkworth (Northumberland) on 24th.
It's hard to move on from the gulls 'n terns section without mentioning Little Gulls - a small larid with big lashings of chutzpah, and present in some numbers in the UK this week. Which is an understated way of saying there was a flock of 8,120 birds at Hornsea Mere (East Yorkshire) in the evening of 26th. Pure magnificence, that.
Are we on for another Pallid Harrier autumn this year? One can always hope. And putting flesh on the bones of those dreams this week, a Pallid Harrier was found on 27th at Dale of Walls (Shetland).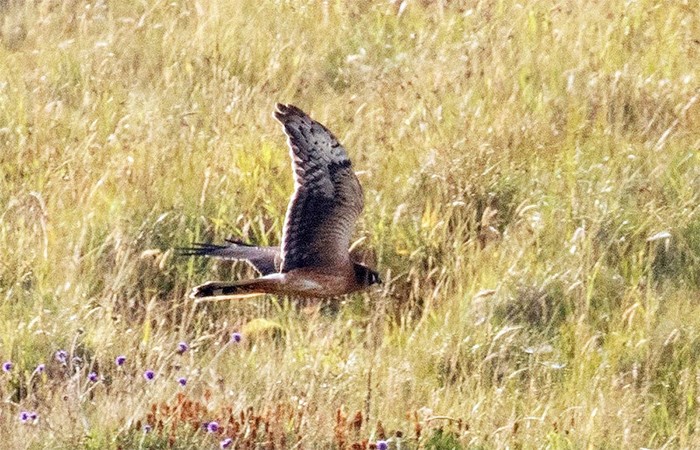 The female Montagu's Harrier was once again seen this week at Blacktoft Sands RSPB (East Yorkshire) on 24th-27th; a juvenile bird was to be found in Kent on 24th-25th haunting the stubble fields at Eastchurch; and another juvenile was seen on 26th at Old Hall Marshes RSPB (Essex). A final possible bird was seen on 27th at Goole Moor (East Yorkshire).
Out on the Western Isles the female Snowy Owl remained on St Kilda on 23rd-25th at least.
Before we move on to the quickening pace of the passerine section, there's a final piece of important raptor-related news that's needing to be flagged up in these columns. A fresh petition to the British government asking for a ban on driven grouse shooting has been started by Chris Packham, representing Wild Justice.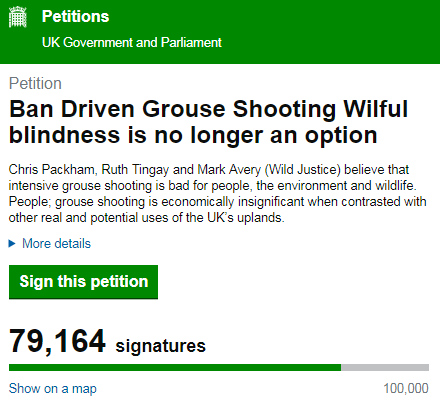 You'll recall Wild Justice, of course – the newly formed, not-for-profit environmental organisation that aims to provide advocacy to make UK laws, policies and practices more wildlife-friendly; the organisation that, by successfully challenging the unlawful practice of General Licences that allowed the casual slaughter of millions of birds over the years, caused a nation's farmers, shotgun fanciers and gamekeepers to choke on their cornflakes earlier this year. Imagine how terrible it must have been to learn that one couldn't just shoot corvids because, well, that's what one does…
Driven grouse shooting, on the other hand, is a darker industry altogether. One that is underpinned by decades of wholesale, illegal raptor persecution with bait, traps and guns. One that sanctions the slaughter of tens of thousands of otherwise blameless Mountain Hares. One that, weirdly, seems to cause Hen Harriers bearing satellite tags to simply… disappear over grouse moors. One that, by 'managing' uplands with the deployment of muirburn, contributes to erosion, flooding and carbon release. One that, ultimately, exists so people can kill Red Grouse for fun.
If you're not already aware of the petition, do please consider signing it and adding your name to the growing clamour of people who are sick of this out-dated anachronism that exists in the name of 'sport', and all of the illegality and ecological damage that's associated with it.
If you've already signed, do please have a chat about the issues with friends, family and colleagues. They may not have realised that driven grouse shooting still goes on in a modern, enlightened Britain. Who can blame them? One would have thought this sort of nonsense was consigned to distant history…
And please ask them if, having learned of the collateral damage driven grouse shooting entails, they'd perhaps consider adding their name to the petition too. It only takes a minute – less, actually – and they'll be adding their voices to the 78,000 of us who've already signed it since it went live earlier in August.
Thank you.
And so we move on to the lighter, frothier news this week – this, of course, being the sparkly loveliness that's the imminence of autumn migration kicking off in earnest.
Glimmers of that were certainly in evidence this week, with a couple of tantalising warblers heading the pack – a silent Bonelli's Warbler sp at Spurn (East Yorkshire) on 21st was, on balance, probably a Western Bonelli's; while a first-summer female Subalpine Warbler sp trapped and ringed on North Ronaldsay (Orkney) on 24th will, presumably, yield DNA-derived certainty in due course.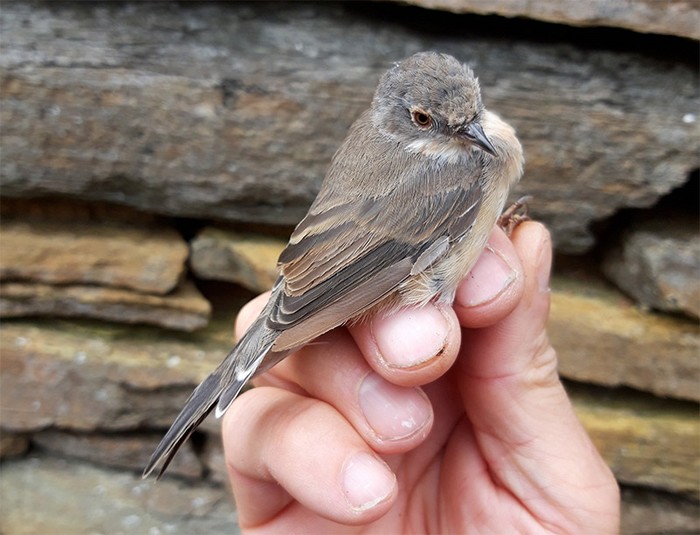 The week was drawing to a close on 26th when a definitively Western Bonelli's Warbler was found in Cornwall at Trevescan, remaining there as the week ended on 27th – on which morning a Blyth's Reed Warbler was found elsewhere in the county at Polgigga.
26th also marked the arrival of some Greenish Warblers in the north (though not, annoyingly, in my garden just yet). Birds were found that day on Shetland at Frakkafield and in Orkney on North Ronaldsay, with both still present on 27th – on which day Fair Isle weighed in with another Shetland bird.
If that weren't enough warbler excitement for one day, back in the south Aquatic Warblers were also kicking off – birds were found on 26th at St Hilary (Cornwall) and Steart (Somerset), the latter bird being trapped and ringed.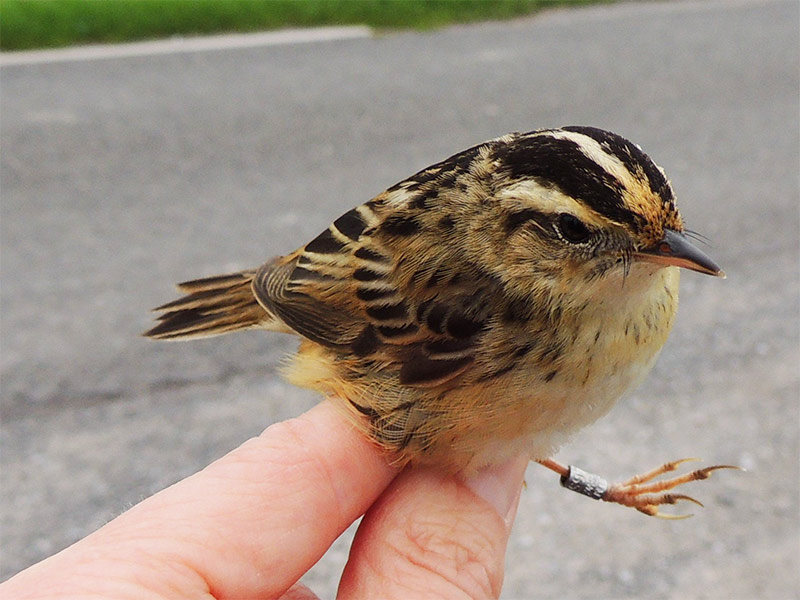 Sticking with the warblers, Icterine and Melodious Warblers gave further indications of birds being on the move. The former species provided records from Lundy (Devon) on 23rd-27th, North Ronaldsay (Orkney) again on 23rd, Flamborough (East Yorkshire) on 25th, and Spurn and Kilnsea (East Yorkshire) on 27th; and the latter species a probable bird present at Porthgwarra (Cornwall) on 22nd followed by another trapped and ringed on North Ronaldsay on 25th and still present there on 26th, and one at St Aldhelm's Head (Dorset) on 26th also. The week ended with a possible one or the other in Lincolnshire at Cleethorpes (Lincolnshire).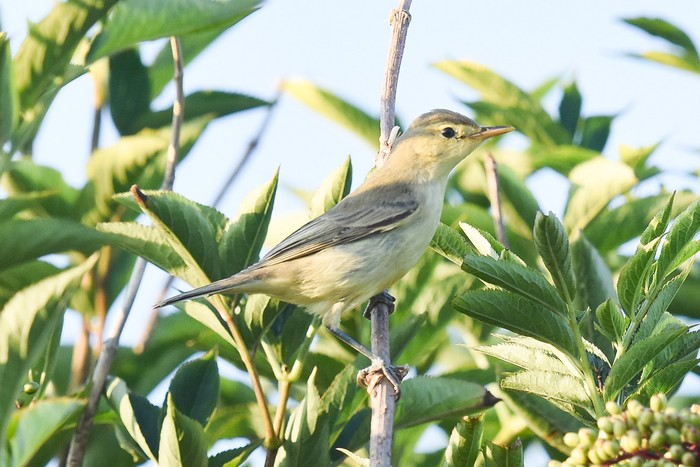 Barred Warblers were, almost, the exclusive preserve of Orkney and Shetland this week – the exception being a bird found on Blakeney Point (Norfolk) on 25th. Orcadian birds were seen on Egilsay on 21st, North Ronaldsay on 25th-26th and Mainland at Finstown on 26th; and Shetland's sightings came from Bakkasetter on 22nd, Sumburgh and Scatness on 25th, Toab on 26th and, of course, from Fair Isle – where a continual presence from 21st rose to a peak of three birds on 23rd, with two still present there by 25th. On 27th, two more were found at Dale of Walls on Mainland, and an unconfirmed report of a further bird came from Sheppey (Kent).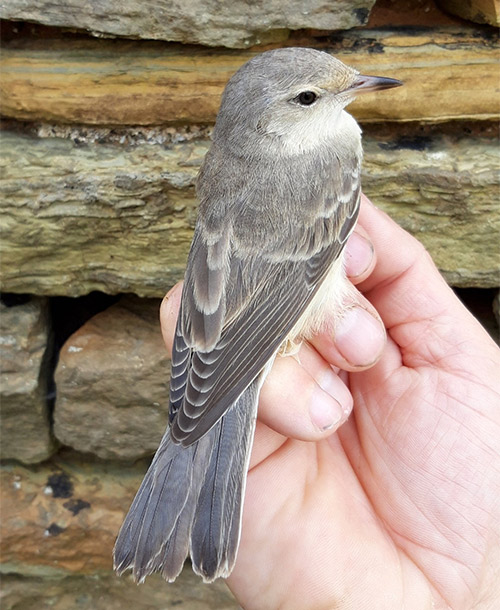 Back down to East Yorkshire, where we found at least two Marsh Warblers still present at Kilnsea on 21st, with at least one remaining until 26th. Another young bird was trapped and ringed inland at Hillesden (Buckinghamshire) on 27th.
Still more encouraging signs of movement came this week in the form of Tawny Pipits - a species making a strong case for being genuinely tricky to catch up with in Britain nowadays. One was seen intermittently at Nanjizal (Cornwall) on 21st-24th; and, on 25th, birds were noted over Cuckmere (East Sussex), Hartland Moor (Dorset), and Orcombe Point (Devon). On 27th a final bird was logged over Rhossili (Glamorgan).
Back on North Ronaldsay, the male Grey-headed Wagtail remained on the island on 23rd-25th, with another on 27th in East Sussex at Arlington reservoir; while a male Blue-headed Wagtail was seen in Cornwall at Park Head on 22nd.
Fair Isle (Shetland) finally got a look in with a Citrine Wagtail on 26th-27th, with another found on Mainland on 27th at Dale of Walls. With a couple of Yellow Wagtails also reported in Shetland in recent days as a further reminder, we'll all be putting Eastern Yellow Wagtail very much back on our search radars in the weeks to come…
A possible Bluethroat was reported from Mears Ashby (Northamptonshire) on 23rd, but wasn't seen subsequently.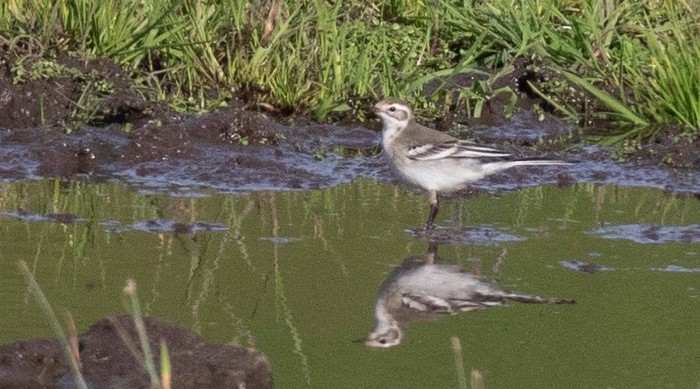 A few Hoopoe were logged this week – at Claverley (Shropshire) and on Foulness Island (Essex) on 23rd, and Llangefni (Anglesey) on 26th – but it was Wrynecks who really bossed recent days – some 40 birds in all included an arrival of 11 birds across the region on 25th, with one penetrating as far west as Ballydehob (Co.Cork) that day. Two birds were trapped and ringed at Nanjizal (Cornwall) on 25th, with two more seen in Cornwall that day on The Lizard. On 26th the pace held strong, with a further 14 new arrivals logged nationally, with Dorset alone scoring four new birds.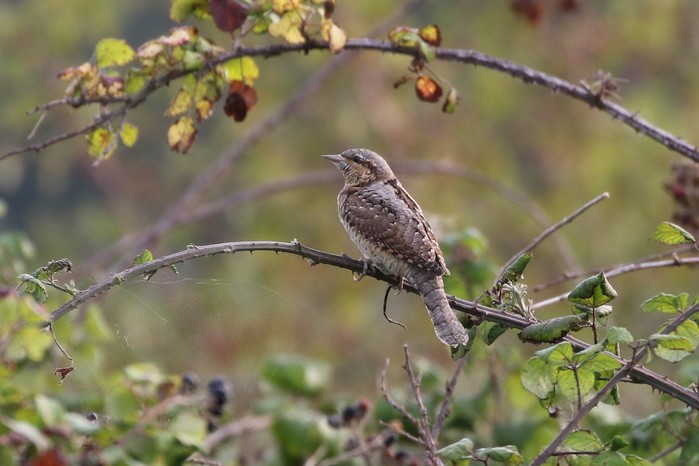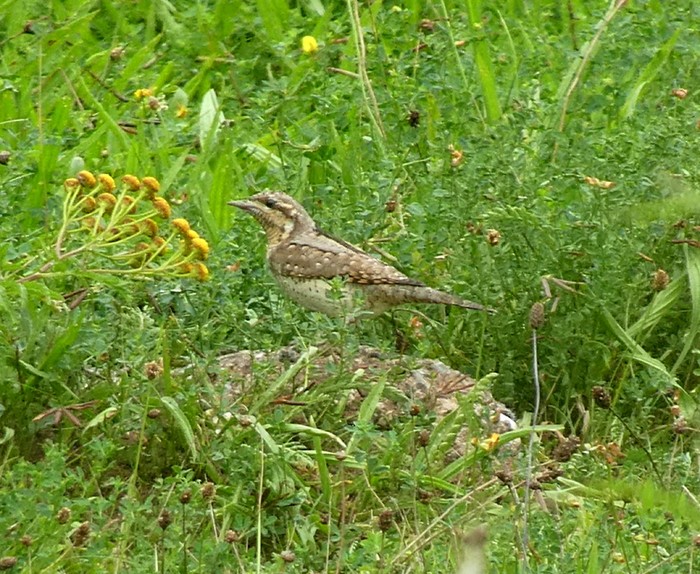 Further west still, an Alpine Swift was seen over St Mary's (Scilly) on 24th.
Back in Ireland, Cape Clear (Co.Cork) landed a Woodchat Shrike on 25th-26th; while on Fair Isle (Shetland), the Red-backed Shrike remained on 22nd-25th. Further Red-backed Shrikes turned up on 26th – on Unst (Shetland), and at Langdon Cliffs NT (Kent) – and on 27th on St Mary's (Scilly).
A trio of Rose-coloured Starlings were noted this week – adults seen at Boulmer (Northumberland) on 23rd-27th; on North Uist (Western Isles) again on 24th-26th; and at Flamborough (East Yorkshire) on 25th.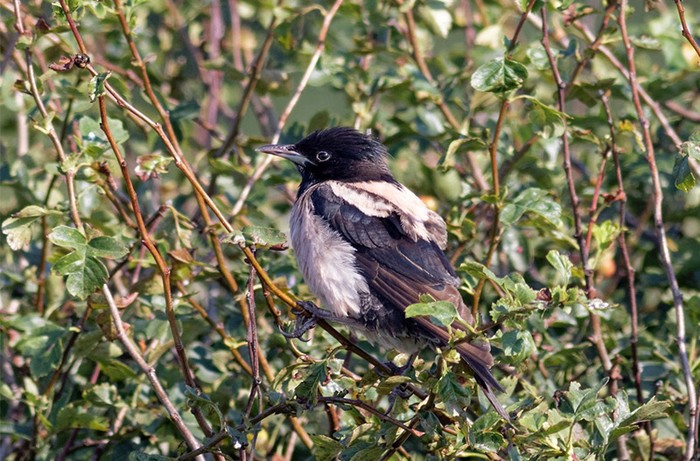 The juvenile Chough was still to be seen at Whaley Bridge (Derbyshire) on 21st-24th.
A Common Rosefinch was seen on Shetland at Quendale on 22nd; on 26th, new birds were found at Stiffkey (Norfolk) and in Lincolnshire at Theddlethorpe St Helen.
A female Two-barred Crossbill was again seen in the plantation at Catfirth (Shetland) on 21st.
On 26th a male Black-headed Bunting was found on Lundy (Devon).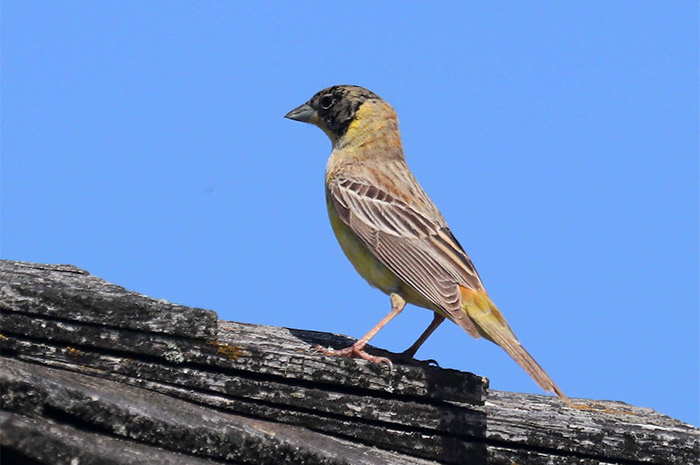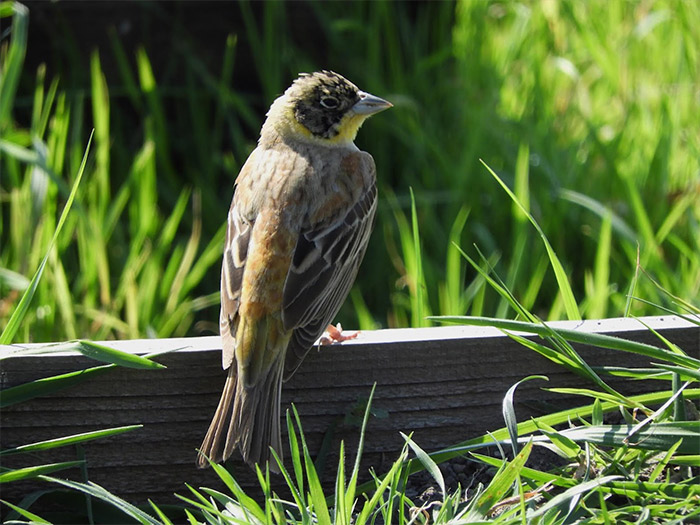 Finally, another notable sign of the times were the handful of Ortolan Buntings seen and heard on the move this week. Sound recordings captured birds migrating over Corfe Gap (Dorset) on 21st, Thorncombe Street (Surrey) on 25th, and Stonar (Kent) on 27th; and birds were seen at Rainham Marshes RSPB (London) on 22nd, Buckton (East Yorkshire) on 23rd, and St Aldhem's Head (Dorset) and Beachy Head (East Sussex) on 24th. On 26th one was seen in Rhondda (Glamorgan).
This week's overseas news begins, as it almost never does, in France. Sheer weight of rarity numbers alone on 25th demands it, though… At La Londe-les-Maures that day White Pelican and Terek Sandpiper were seen; while at Baisse de Quenin boasted an Elegant Tern and a Bonaparte's Gull. Throw in the Western Reef Egret still present at Hyeres on 27th and, well… French rarities? Like buses, they are.
A couple of honorary mentions now for birds that have already cropped up in this week's news – these being the Brown Booby seen from Estaca de Barres (Spain) on 24th and the Sharp-tailed Sandpiper seen in Finland at Yyteri on 25th-26th.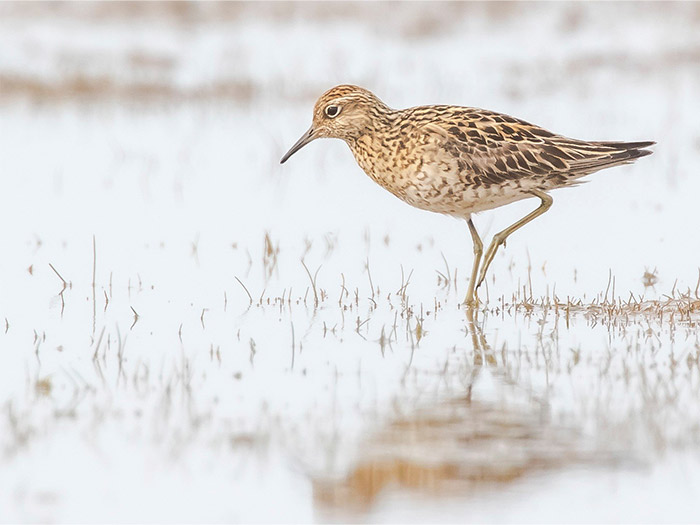 Denmark scored a Roller at Rosenvold on 23rd.
On 26th Iceland meanwhile enjoyed a Cliff Swallow at Garoskagi and the Pacific Golden Plover still at Garour, with a second Cliff Swallow joining the first there on 27th.
The Cape Gull remained in Portugal at Olhao on 23rd also; while, in Holland, the Daurian Shrike was once again seen at Lauwersmeer on 25th-27th.
Portugal landed a Sociable Lapwing on the Glubczycki plateau on 26th.
Moving further afield, a Swinhoe's Petrel was seen from a pelagic trip off Malta on 25th.
In Israel, the White-throated Bee-eater remained in Eilat on 21st-24th, while the Grey Hypocolius was still to be found outside Eilat at Km20 on 21st.
We finish in Kuwait where a male Pied Bush-chat was found at Nuwaiseeb on 22nd-27th.
The coming week tips us into September and, frankly, I couldn't be more excited about the prospect of the next two months to come if I tried. It's just the best time of year going. Nature writers can keep their season of mellow fruitfulness. I want beasts from the east, and by that I don't mean a drop of snow.
So… the first days of September. What do the tea leaves of rarities past have to tell us in a week that looks to be dominated by westerlies of one hue or another?
Well, a westerly wind doesn't entirely blow no good at this point in the autumn, and there are a host of Nearctic waders to cast our covetous eyes at – from the reasonably expected fare like Baird's, Buff-breasted and White-rumped Sandpipers to the more outlandish, choice species – past records of Sharp-tailed, Solitary and Upland Sandpipers all speak of promise.
Ditto peeps and, with the coming week being a strong one for Semipalmated Sandpiper, I fancy one may be a solid, satisfying self-find for someone in the coming days. Failing which, there's always Western or Least to hold out for…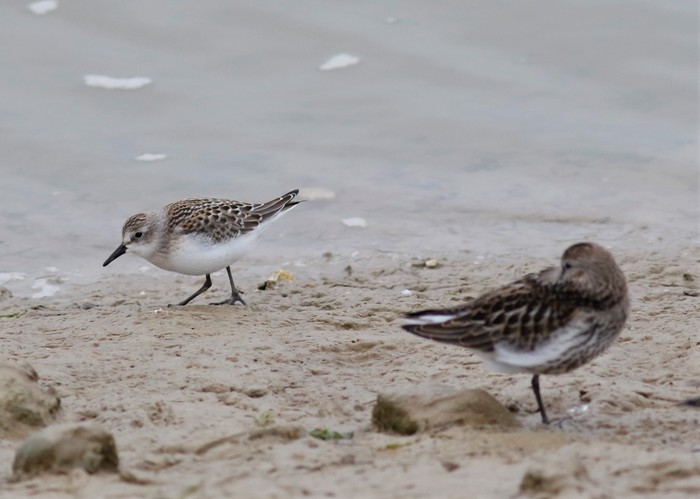 Jon Dunn
With special guest Mark Golley
28 August 2019
Many thanks to all contributors for their photos and videos this week.
Share this story
Tweet