Weekly birding round-up: 14 - 20 Aug
The week at a glance
Keen eyes in Dumfries & Galloway pick out a Barolo Shearwater
While Irish and Welsh waters are graced by Fea's / Zino's / Desertas Petrels
Yet another week of what currently passes for a late British summer just happened. Quite why any of us would be surprised to learn that meant another spell of unsettled weather is a mystery. What's no mystery at all at this time of year was that this would equate to some decent sea-watching – and so it proved this week.
Barolo Shearwater
With only a shade over 60 accepted British records still on the books post 1950, Barolo Shearwater is an elusive, exclusive and genuinely hard-to-come-by seabird in a British context. To put their rarity into context, since the first accepted Fea's / Zino's / Desertas Petrel was noted off Dungeness (Kent) in October 1983, there've been a further 66 accepted records, with the pace accelerating considerably in recent years.
While the latter is becoming anticipated on an annual basis in some quarters, the former species retains significant cachet – and, in Scotland, that's truer than ever… Accepted Scottish records are extremely thin on the ground: off Islay (Argyll & Bute) on 30th June 1974; off Corsewall Point (Dumfries & Galloway) on 14th September 1985; off the Butt of Lewis (Western Isles) on 29th July 1990; and off Musselburgh (Lothian) on 9th December 1990.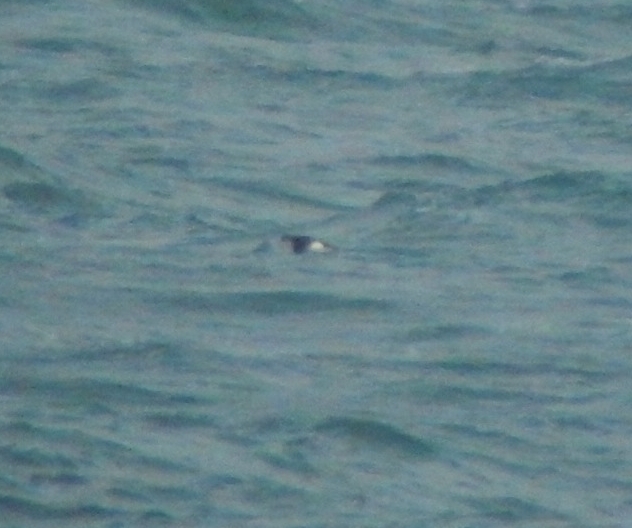 Last year, on 16th September, the Western Isles scored another bird, the individual logged and well-photographed by John Kemp passing Ardvule Point on South Uist in the early morning. This week, Corsewall Point returned to the news in a Barolo Shearwater context, almost 40 years after the first and last record for Dumfries & Galloway – a bird was seen and photographed by Brian Henderson passing there mid-morning on 18th; a significant sea-watching prize at both a local and national level.
Fea's / Zino's / Desertas Petrels
And so to Fea's / Zino's / Desertas Petrels - a sea-watching prize that's lost none of its magic for all it's become an annual event in British and Irish waters.
(Of course, drilling these down to an accepted specific level remains an elusive chimaera, but try telling that to anyone who's been fortunate enough to be in the right place at the right time when one scythes into view. With at least one British or Irish bird logged annually since the famous individual off Porthgwarra (Cornwall) on 12th-14th August 1989, they may be far from the rarest of seabirds to be seen in Britain or Ireland these days, but there's just something about them…)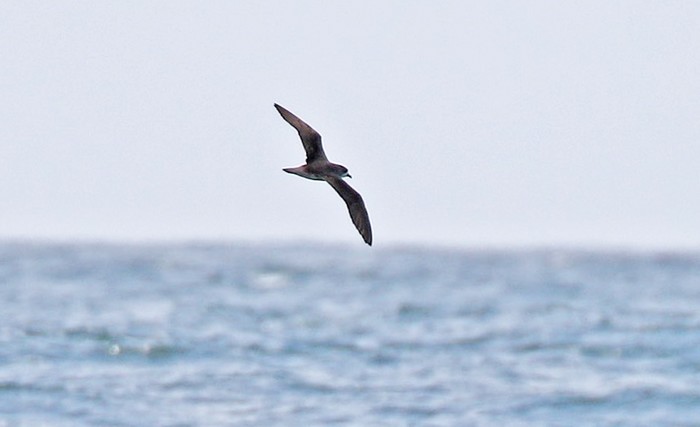 More Irish star quality was seen this week, and in notable numbers too. Bridges of Ross (Co.Clare) was having a good week all told, with birds noted in the mornings of both 17th and 18th; one was reported from Kerry Head (Co.Kerry) on 18th; and then, on 20th, another was logged from a pelagic off Baltimore (Co.Cork). Wales got a look in on the final day of the week too, with a bird noted passing Bardsey (Gwynedd) on 20th also. The stuff of seawatching dreams come true for all concerned.
And, while statistically, given their tiny world population, Zino's Petrel would seem like the most unlikely of the three similar options to occur, stranger things have happened. One of these days, somebody armed with a camera is going to get the sort of photos that allow that immense call to be made.
(To put 'tiny world population' into perspective, Birdlife estimate the entire world population to consist of 200 birds, of which approximately 160 are adults, nesting on just six cliff ledges in Madeira…)
All of which brings us back to the bird seen off Baltimore on 20th, and the tweet with which Paul Connaughton announced it – including a tantalising back of camera image, and the spine-tingling words "Poss. Zino's!!! This will cause some debate!" It'll be fascinating to see what further images are forthcoming, and what can be discerned from them. Could Irish waters be about to deliver another outrageous seabird record in 2019?
Now the adrenaline has settled here are the scribbled notes taken immediately after this morning's Fea's Petrel disappeared. What a cracking start to our young Birders week. Showing the youngsters how to identify skuas & the like then this glided into view! Watched for 9 minutes! pic.twitter.com/n2t4xue6Dd

— Bardsey Lodge & Bird Obs (@bardseyobs) August 20, 2019
As we've already seen, the past week was all about the seabirds – in some respects, a bit of a minor classic in that regard, with perhaps the only disappointment being the lack of a really big ticket item amongst them – though that's in no way belittling birds of the calibre and mystique of Barolo Shearwater or Fea's / Zino's / Desertas Petrel.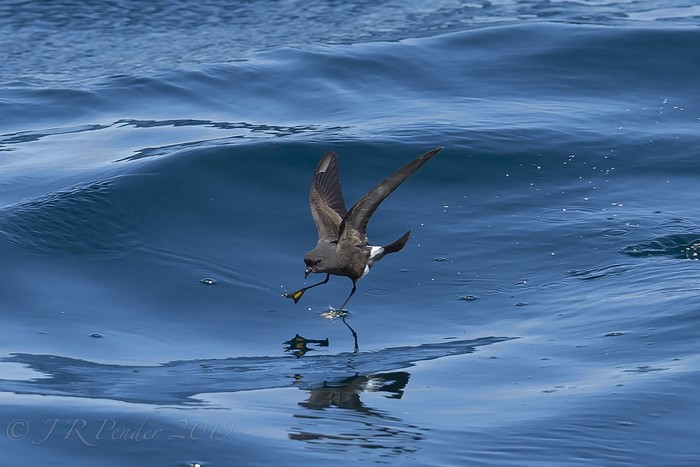 Sea-watchers, both land- and pelagic-based, were in with a good chance of still more Wilson's Petrels - and they duly came, both in England and Ireland. Starting in the English southwest, the week began in Cornwall on 14th with a probable bird noted from Pendeen and another seen from The Lizard; followed, from the daily Scilly pelagics, by sightings of at least 10 birds on 15th, four on 16th, three on 17th, three more on 18th, and a final two birds on 20th.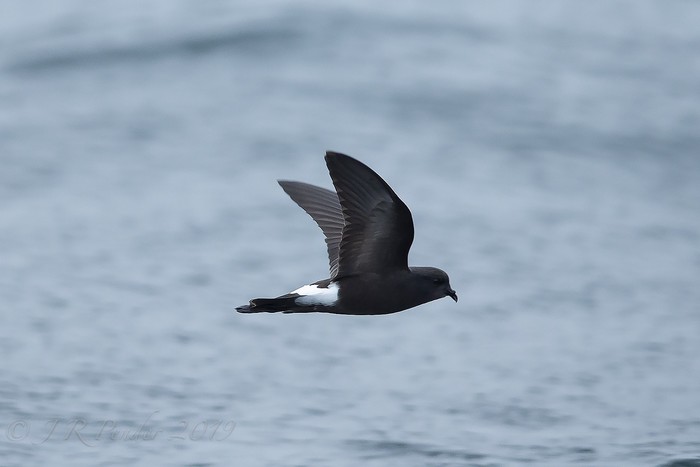 Over in Ireland, duos were reported from Kerry Head (Co.Kerry) on 17th and 18th; single birds were logged off Annagh Head (Co.Mayo) on 17th and Bridges of Ross (Co.Clare) on 18th; and two more were seen from Brandon Point (Co.Kerry) on 18th. On 20th, a pelagic out of Baltimore (Co.Cork) scored a further duo.
A Leach's Petrel provided a little more variety off Bridges of Ross on 18th.
Bridges of Ross also supplied the bulk of the week's sightings of large shearwaters, with a tally of some 70 Great Shearwaters on 17th comprising the lion's share of that species out of a regional total of around 100 birds. The vast majority of these were seen in Irish waters – confirmed English sightings were restricted to a single bird off Lamorna (Cornwall) on 16th and two seen from the Scilly pelagic on 18th; and one was noted from Bardsey (Gwynedd) on 19th.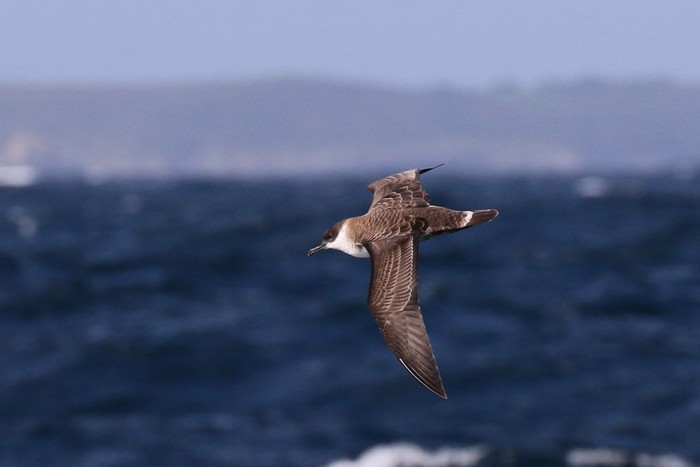 Cory's Shearwaters were seen in rather smaller numbers, a count of six birds off Bridges of Ross on 17th being the largest confirmed tally. A single on 17th and six more reported on 18th from Kerry Point (Co.Kerry) comprised the rest of the Irish account; on 17th single birds were logged from The Lizard (Cornwall), in Thurlestone Bay (Devon) and off Uwchmynydd (Gwynedd).
Numbers of Balearic Shearwaters failed to scale the dizzy heights of the previous week, with a modest overall total of some 340 birds logged nationally, of which 84 birds seen from Berry Head (Devon) on 16th were the peak count.
Around 20 Pomarine Skuas were noted this week – most of which comprised single birds, with the exception of at Bridges of Ross where, on 17th, two birds were seen and, on 18th, three more were recorded; and at Berry Head where two birds were noted on 18th.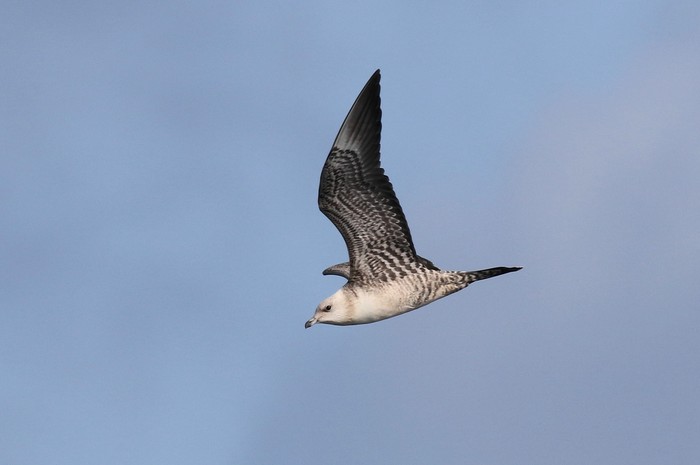 Long-tailed Skuas were in shorter supply altogether – birds were seen from Prawle Point (Devon) on 16th; in Northumberland off Druridge Bay and Seaton Sluice on 17th; reported from Kerry Head (Co.Kerry) on 18th; from the Scilly pelagic on 18th also – this individual seen (unsuccessfully) hunting Storm Petrels, and providing sensational views for all concerned; and, on 19th, another was logged from Hilbre Island (Cheshire).
Our run through the week's long-legged beasties begins once more in West Sussex, where the recent adult Squacco Heron remained at Pagham Harbour on 14th-15th before upping sticks and moving on.
In Devon the Glossy Ibis at Fremington was made of sterner, more settled stuff, and remained there until 20th; another was seen on 15th at Tacumshin (Co.Wexford); and, in the evening of 15th, a further bird was reported in flight over Warbleton (East Sussex).
A juvenile Purple Heron was seen in flight at Cantley (Norfolk) on 19th, and then in the open there on 20th; a further Norfolk sighting came on the last day of the week in the afternoon at Horsey.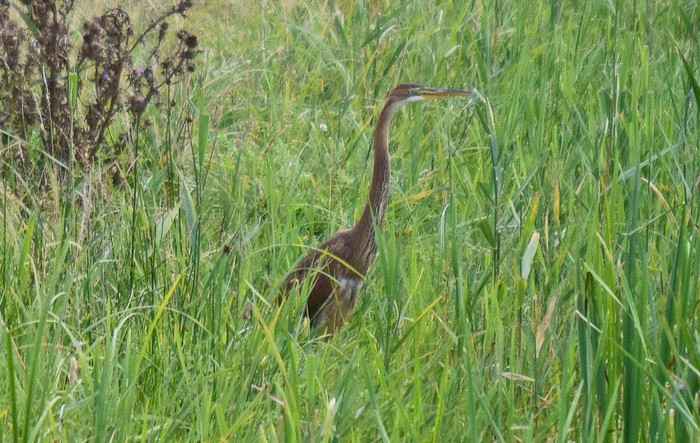 White Storks continued to do themselves no favours whatsoever this week, with birds of tainted origins wandering around again – on 14th, released, blue-ringed GB20 was at Ottershaw (Surrey); on 15th sightings from Dorset came from Christchurch Harbour and Holdenhurst, the latter at least being a white-ringed individual; and on 16th, presumably a released bird accounted for that seen over Staines in the morning. It's perhaps time we go all Great Bustard on White Storks and drop them from the weekly proceedings…
Our non-Norfolk Common Cranes were once again dominated by birds in Cambridgeshire where flocks of 13 birds over Eldernell on 15th and 20 birds at Manea on 17th comprised the largest of the week's offerings. Nine birds, including a juvenile, were seen in South Yorkshire at Thorne Moors NNR on 14th; and two adults remained in Scotland at Loch of Strathbeg RSPB (Aberdeenshire) on 14th-20th.
Finally, a Spotted Crake was logged at Far Ings NR (Lincolnshire) on 18th.
Our national rarity duckpond was getting ever emptier this week, with even some of our recent stalwarts going unreported. (Though we could, of course, rely upon the escaped female Bufflehead to crop up – seen regularly throughout the week at St Aidan's RSPB (West Yorkshire). She'll doubtless move on again soon – a restless soul, that one).
Two familiar faces of less dubious hue remained for another week, however – the drake Blue-winged Teal was still to be seen on Frankfield Loch (Clyde) on 14th-19th; while the drake Ring-necked Duck was still hanging out on Abberton reservoir (Essex) on 14th-18th also, the drake was once again seen at Llyn Brenig (Denbighshire) on 19th, and the drake was again seen at Wellington GPs (Herefordshire) in the evening of 20th.
On 20th, a drake Ferruginous Duck was found at Minsmere RSPB (Suffolk).
The sum of the balance of the week's interesting quackers were the Surf Scoters still off Musselburgh (Lothian) on 14th-20th and in Lunan Bay (Angus) on 16th-18th, with two birds again noted at the latter site on 18th-20th.
<!—Section Title -->
Compared with the previous fortnight, this past week's waders were a pale shadow of what might have been, unfortunately. Still a decent scattering of variety, but numbers were down and we had only to look across the water to Holland to dream of what might have been…
Starting as, of late, with White-rumped Sandpipers, we've just the one example recorded this week – the adult bird still present in Co.Wexford at Lady's Island Lake on 16th-18th.
Lincolnshire supplied a Buff-breasted Sandpiper at – where else? – Frampton Marsh RSPB on 15th-20th. More of these are in the pipeline for us in the coming weeks, of course – but I can't shake the feeling that Frampton is, one of these days, going to land a shorebird first for Britain. Another Buff-breast was again seen at Lady's Island Lake on 19th.
Two Pectoral Sandpipers were seen this week, both in Scotland – one at Acharacle (Highland) on 14th, and the other present at Musselburgh Lagoons (Lothian) on 18th-20th.
Heading further north still, an American Golden Plover was seen on the Ythan estuary (Aberdeenshire) on 14th and, in another hopeful portent for the autumn still to come, a Great Snipe was noted briefly on Shetland at Dalsetter on the morning of 17th.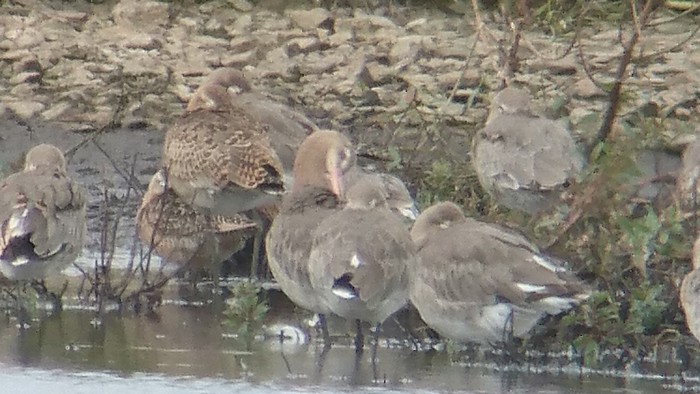 Long-billed Dowitchers remained a prominent feature of the week's waders, with birds noted still in Lincolnshire at Frampton Marsh RSPB on 15th-20th; at Lady's Island Lake (Co.Wexford) still on 14th-16th; at Kinnegar Shore (Co.Down) on 14th; and at Belfast Lough RSPB (Co.Antrim) again on 15th-19th. A final, new bird was found on 20th at Martin Mere WWT (Lancashire).
A Dotterel was seen, briefly, at Luccombe Down (Isle of Wight) on 19th.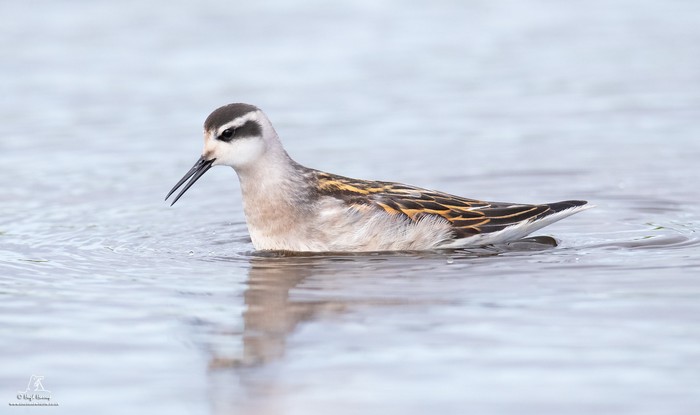 A handful of juvenile Red-necked Phalaropes seen in Shetland this week hinted at some success in the archipelago in recent weeks – one on Unst at Lambaness on 14th was followed by two birds there on 15th-18th; and another was seen down in the southern end of Mainland at Dalsetter on 18th.
Finally, a Grey Phalarope was logged off Cape Cornwall (Cornwall) on 15th; three more were seen from Bridges of Ross (Co.Clare) on 19th; and one was noted from the Scilly pelagic on 20th.
Any week that features a few Sabine's Gulls has to be a good one, especially when they've made it up the English Channel - the week kicked off on 14th with an adult bird at Dungeness (Kent), with a juvenile also that day further west in Thurlestone Bay (Devon). On 15th birds were noted from Botallack (Cornwall), off the Scilly pelagic, and from Rathlin Island (Co.Antrim); on 18th, Pendeen provided a Cornish bird, while Melmore Head (Co.Donegal) had a singleton that day also – but it was Bridges of Ross (Co.Clare) that, amongst other sea-watching goodies, scored three of these beauties. On 19th, further birds were logged at Northcott Mouth (Cornwall) and off Rathlin Island; and on 20th, two more were seen from the Baltimore (Co.Cork) pelagic.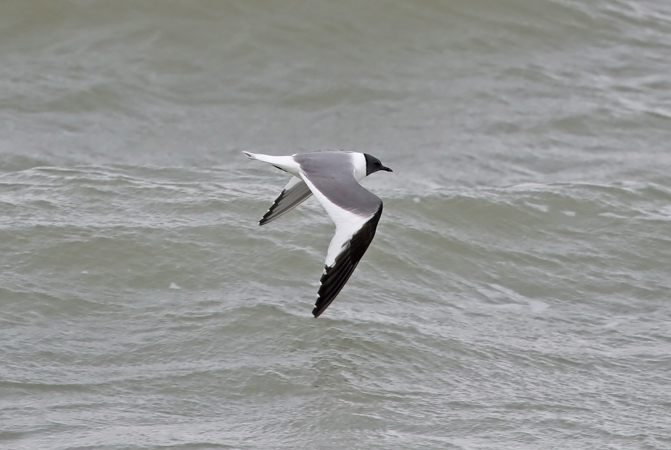 The adult Bonaparte's Gull remained at Clahane (Co.Clare) on 15th-17th, while our regular bird was still to be seen in Kent at Oare Marshes KWT on 15th-20th.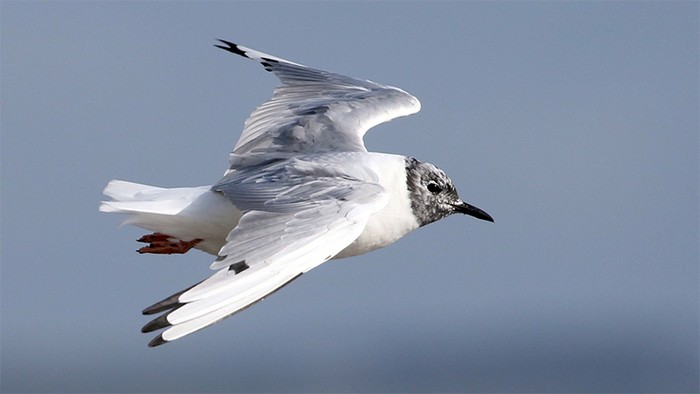 Absent from the news for a little while, two Iceland Gulls cropped up this week – one on 17th on Barra (Western Isles), and one on 18th at Lunan Bay (Angus).
Our sole rare tern this week was the adult Forster's Tern again at Soldier's Point (Co.Louth) on 15th-18th.
A male Montagu's Harrier was noted north of Havant (Hampshire) in passing on 19th.
In Shetland, the Snowy Owl continued to haunt the rocky landscape of Ronas Hill in the north Mainland on 14th; while on St Kilda (Western Isles) the resident female was once more seen on 15th and 19th.
Failing, but for the lack of certainty, to make it into the headlines for the second week running, we start our penultimate bird news section with a near miss – a possible Pacific Swift seen briefly in Suffolk at Southwold on 15th. Continuing that theme, there was also a possible Pallid Swift reported this week, over Gramborough Hill (Norfolk) on 17th.
A Bee-eater was heard on 18th over Ding Dong Moor in Cornwall, with another heard over St Mary's (Scilly) on 20th; further colour came from the opposite end of the country where, on North Uist (Western Isles) the Rose-coloured Starling was still to be found on 18th also.
Kicking off the week's warblers, we've a little more East Anglian uncertainty still – an unconfirmed report of an Aquatic Warbler at Landguard NR (Suffolk) on 16th. A definite bird was seen at Abbotsbury (Dorset) on 19th.
More migrant warbler news came from Shetland, where the first Blyth's Reed Warblers of the autumn were newly arrived – one in rarity magnet Brydon Thomason's garden on Unst on 17th, a second bird the following day on Fair Isle, and a third individual later that day on Mainland at Rerwick. Finally, a bird was on Fair Isle on 20th. Autumn felt like it was officially under way.
Fair Isle and Unst also featured Icterine Warblers on, respectively, 15th and 16th; and Fair Isle also had sightings of Barred Warbler on 15th, 17th-18th and 20th.
A Melodious Warbler was trapped and ringed at Nanjizal Valley (Cornwall) on 20th.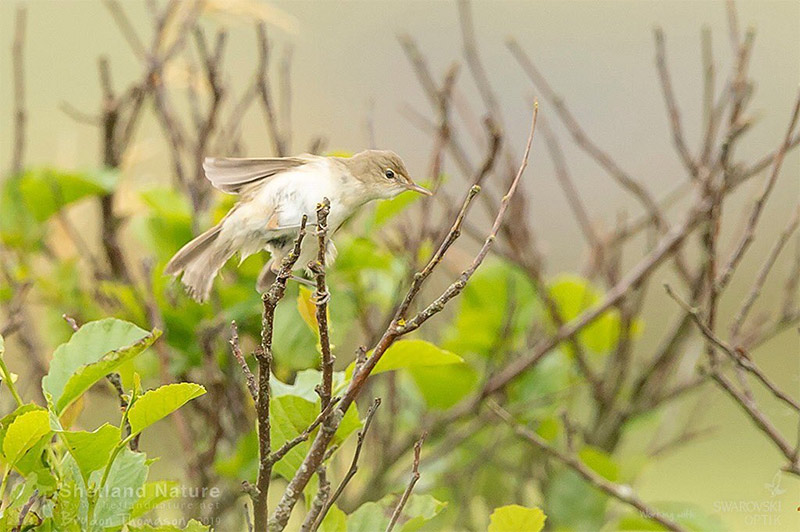 Good news came from Anglesey where the first confirmed Welsh breeding of Savi's Warblers was announced at Cors Ddyga RSPB with a bird still present there on 15th – testament to the hard work put into the development of suitable habitat there for a wide variety of wetland species.
On 18th in East Yorkshire a Marsh Warbler was present at Kilnsea's Beacon Lane while two birds were logged in Spurn's Corner Field still on 18th-19th, and three individuals were noted there once more on 20th.
Absent from the news throughout the week, on 20th the juvenile Chough was once again noted at Whaley Bridge (Derbyshire).
Back on Fair Isle, the first Red-backed Shrike of the autumn was found on 17th-20th, and a Common Rosefinch was logged on 14th. Plenty more of both to come, with any luck, in the next couple of months.
Before we leave Shetland, we need to return to the Mainland where, at Clickimin Loch on 17th, five Two-barred Crossbills remained in situ, with four birds still showing well there the following day. On 18th two more were present on Fetlar, with at least one still present there the following day.
Finally, on St Mary's (Scilly), a Serin was seen on 14th.
We'll start this week's overseas news, as we did so often earlier in the year, in Holland, where a fine wader duo was on offer in recent days – a Stilt Sandpiper at Waverhoek on 14th-15th, Holland's fifth record; and a Western Sandpiper present at Franeker on 15th-19th, a national first. Holland also provided an early Daurian Shrike at Lauwersmeer on 16th.
France landed a Western Swamphen on 20th at the Lac de Grand-Lieu ringing station.
In Spain, the Red-footed Booby remained in the harbour at Caleta de Velez on 17th. Portugal, meanwhile, featured the Cape Gull again at Quinta de Marim on 14th.
Out on the Azores, a Hudsonian Whimbrel was found on Terceira on 17th.
The Alpine Accentor remained in Sweden on Gotland on 15th; while, also absent from the news for a spell, the Pygmy Cormorant was once more seen in Belgium on 19th in Brussels at Parc du Woluwe.
Poland, meanwhile, got another Great Black-headed Gull at Libiaz on 15th.
Israel, finally, held onto the White-throated Bee-eater in Eilat on 16th-19th; while a Grey Hypocolius was seen outside Eilat at Km20 on 14th-19th.
Okay, so I predicted we might be in for a Greenish Warbler last week and what we actually got were a handful of Blyth's Reed Warblers, but the main, important thing to note here is that autumn migration is beginning to stutter into life.
It's way too early to start plucking exciting passerine possibilities out of thin air (or from our database of past records) with any great expectation of actually predicting them with any measure of accuracy, but all the same – the old pulse is quickening as the nights draw in, the mornings feel cooler and more autumnal in the northern isles, and the temptation to give in to misty eyed reminiscence grows ever stronger.
And so. The coming week? The last week of August historically offers some exotic promise, or at least mildly so. At sea, Fea's /Zino's / Desertas Petrels surely continue to tease, and we've another not so long ago Red-billed Tropicbird to conjure with – that seen from the venerable vantage point of Porthgwarra (Cornwall) on 28th August 2015.
Peeps continue to offer subtle promise too, with past records of Least Sandpiper, Red-necked and Long-toed Stints, all of which would please us greatly, and none more so than the latter species.
While a Greenish Warbler really feels like a formality this coming week, my money on the passerine front goes on a perennial favourite. A skulker par excellence – an early autumn Thrush Nightingale. We're not, you see, shooting for the stars just yet. That's for the weeks to come…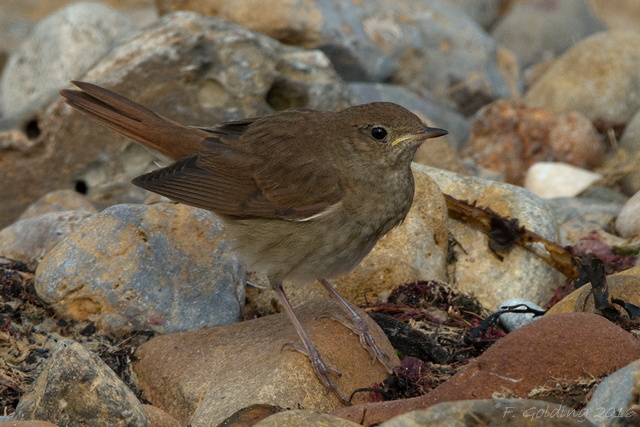 Jon Dunn
21 August 2019
Many thanks to all contributors for their photos and videos this week.
Share this story
Tweet