Weekly birding round-up: 3 - 9 Jul
The week at a glance
The Sooty Tern shows again on the English east coast
A Black-eared or Pied Wheatear is photographed on the Isle of Wight
A classic summer Two-barred Crossbill influx unfolds in northern Scotland
Sooty Tern
All the mega-alerts sounded this week were honouring the reappearance of the Sooty Tern on 9th; initially in Yorkshire then later passing County Durham to reach Northumberland. This was the first showing of this pelagic tropical tern since the initial discovery at Bempton Cliffs, East Yorkshire late morning on 24th June and then passing north at Filey Brigg, North Yorkshire a little later. On 9th July the adult bird was initially watched heading south past Flamborough Head, East Yorkshire at 06:54 but it must soon have doubled-back as at 08:08 it was along the coast 20 miles to the northwest and heading north at Long Nab, Burniston, North Yorkshire, before later being tracked west past Cowbar, Cleveland at 09:01. At this time North Sea seabirding oracle Ross Ahmed crunched the numbers, extrapolated and pronounced that the likely time it will pass Hartlepool Headland, Cleveland would be 09:45, Whitburn, County Durham 10:20 and Newbiggin, Northumberland at 11:00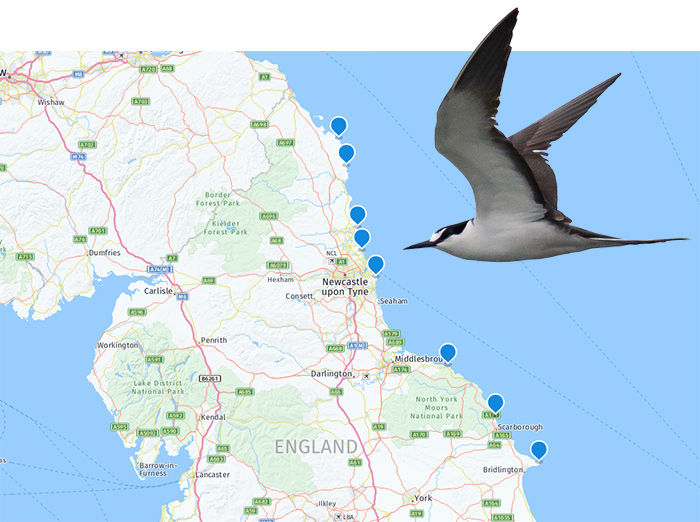 Despite a no-show at Hartlepool Headland - where a correlation between the long term downturn in the fortune of seawatchers and the erection of offshore wind turbines has been suggested by local birders - it reappeared 36 miles northwest of Cowbar at Whitburn Coastal Park near-enough on cue at 10:23 and then Souter Lighthouse at 10:27, much to the joy of the waiting crowd. North of the Tyne Estuary in Northumberland it frustrated would-be watchers at both Tynemouth and St Mary's Island where it passed unseen but it was logged at Seaton Sluice and then Newbiggin at 10:55 - just five minutes 'early' - kudos to Ross and his reckoner! - and Cullernose Point at 11:43 and then resting on rocks between Annstead Point and Seahouses for nearly an hour in the early afternoon before flying off: one expects towards the contiguous Farne Islands.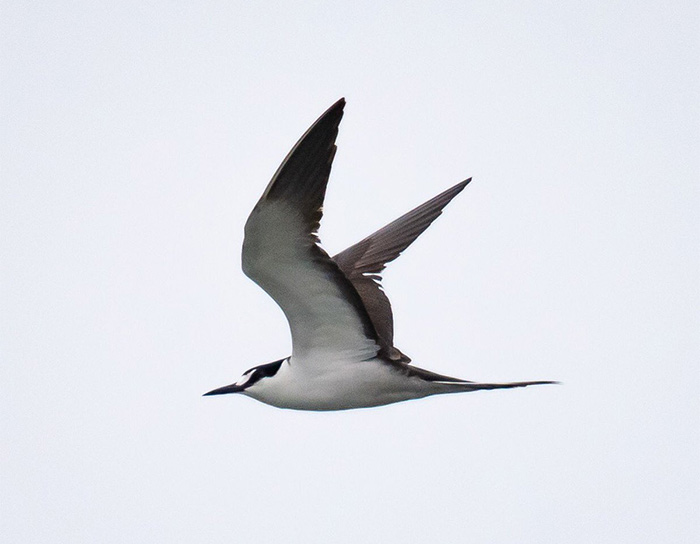 Presumably this is the same Sooty Tern as that present last year on the Farne Islands on both 7th and 19th July then on the last date visiting the nearby tern colony at Long Nanny before heading north to Aberdeenshire for dusk the following day. Here it remained on show intermittently on the Ythan Estuary and at other sites until 5th August.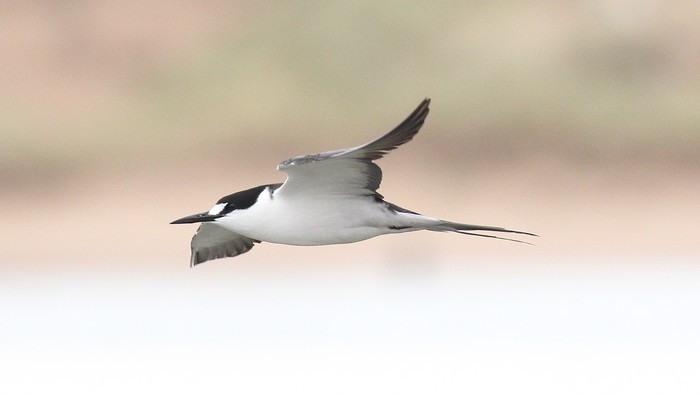 Black-eared or Pied Wheatear
A female wheatear photographed on the Isle of Wight on the beach at Shanklin on 5th July was either a Black-eared or Pied Wheatear but the snatched photographs conveyed contradictory impressions in respect to the presence or absence of dark on the neck sides, and perhaps it was actually a pale-throated individual and may not be identifiable to species. Of this identification challenge Magnus Ullman wrote in Dutch Birding in 1994 in his treatise 'Identification of Pied Wheatear and Eastern Black-eared Wheatear' of females in spring that 'A white-throated bird with greyish-brown upperparts and a warmly-tinged but not well-defined breast-band may be impossible to identify, although white-throated individuals are rare in Pied'.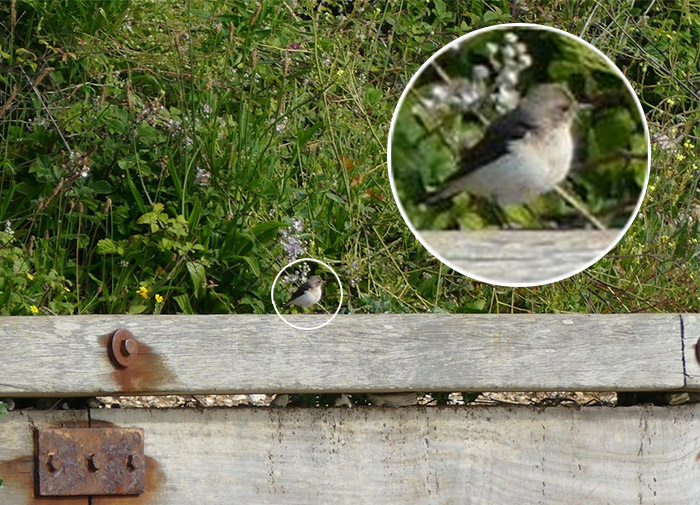 Previous summer records here of this closely related pair between late June and through July have all been males and comprise four Black-eareds (on 2nd-15th July 1969 on the Orkney Isles, a bird lingering until 21st June 1975 in Norfolk, a long-stayer found on 17th July 1997 on the Shetland Isles and finally on 25th-26th June 2000 in Dorset) and two Pieds (7th July 1990 in East Sussex and 20th-23rd June 1991 in Yorkshire).
Two-barred Crossbills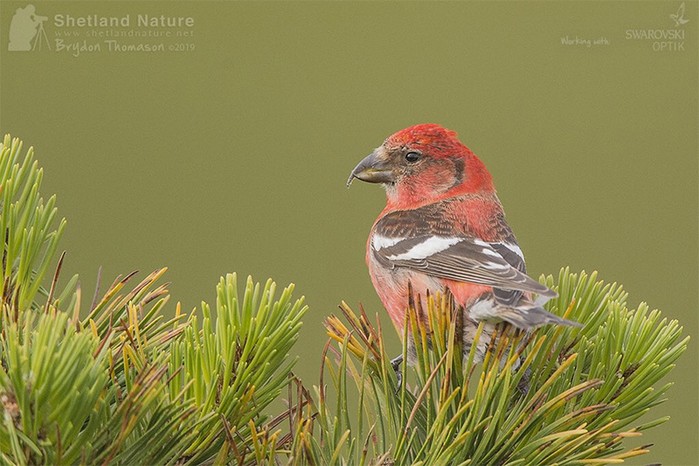 The early arrival of a female Two-barred Crossbill on Out Skerries, Shetland Isles on 4th hinted at more to come and was followed by a male on Foula on 7th and then up to four on Unst on 8th. The 9th brought a total of 28 new individuals to Shetland: nine at Sumburgh Head, seven on Fair Isle, five on Fetlar, four at Scatsta and singles at Levenwick, Swining and at sea off Lerwick. Another at sea record and the first to be found away from Shetland was resting on a boat six miles off Wick, Highland. Previous late summer/early autumn influxes of Two-barred Crossbills to Shetland amassed totals of 15 in 1987, seven in 1990, 16 in 2002, 43 in 2008, 35 in 2013 and nine in 2017 so we are well set to see a record tally in 2019.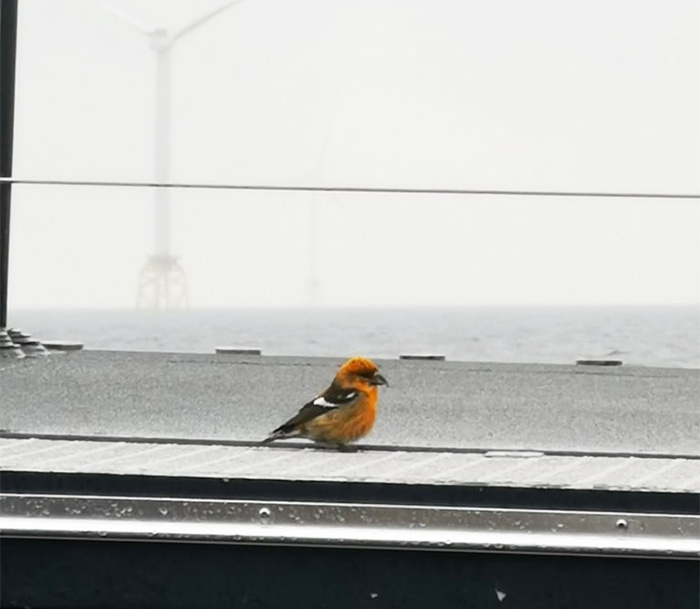 As is typical the body plumage of some of the Two-barred Crossbills was not pink but somewhere between yellow and orange; so-called 'golden cocks'. Such birds are often presumed to be first-summer males but this is not necessarily the case. The processes controlling moult and pigmentation are independent and if a male crossbill moults its feathers in late summer or early autumn they will regrow red but if it moults at any other time of year then the new feathers will be orange. Because crossbills can vary the timing of their breeding depending on the availability of food and the timing of their moult is correlated with breeding red adults may sometimes moult to orange. Other than juveniles with streaked underparts, crossbills are most easily aged as first-summers by the presence of retained juvenile primaries and secondaries that are heavily worn, or as adults by their broader remiges that are in better condition and by the absence of any moult limits.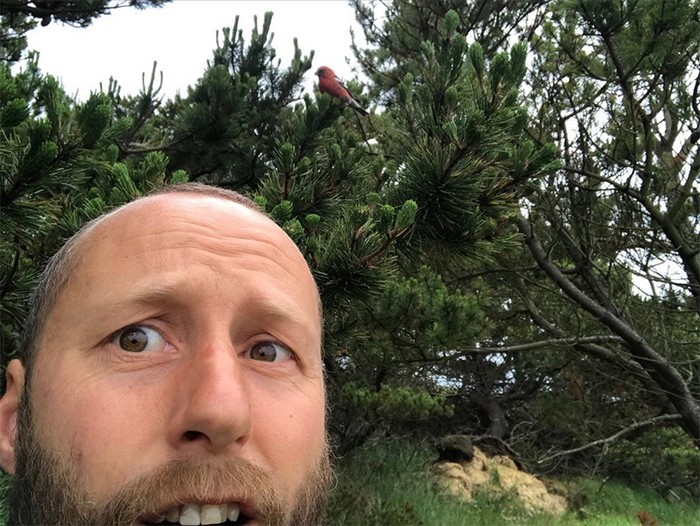 Notable shearwaters this week were a Cory's north past Spurn on 8th, Sooty Shearwaters north at Saltcoats, Ayrshire on 6th, Staithes, North Yorkshire on 7th then flew past Hartlepool Headland, Cleveland and Snab Point, Northumberland on 8th, and single Balearics in Devon and north past Long Nab, North Yorkshire on 7th with up to two off Portland Bill.
A Long-tailed Skua was logged at North Ronaldsay, Orkney Isles on 5th whilst Pomarine Skuas were recorded in The Minch of the Western Isles on 6th, off Brevig, Barra on 8th and south off Walney Island, Cumbria on 9th.
The Pied-billed Grebe saw out its sixth summer at Loch Feorlin, Argyll where it was still in residence on 7th.
In Lincolnshire a Squacco Heron that flew over Frampton Marsh on 5th was relocated at nearby Freiston Shore the following day where it showed into the evening; more than likely this was the same individual as present last week in Norfolk at Cley then Stiffkey on 29th June-2nd July.
Elusive Night Herons were seen briefly on St Mary's, Isles of Scilly on 3rd, Abbotsbury Swannery, Dorest on 5th and March, Cambridgeshire on 5th, whilst the Purple Heron at Titchwell, Norfolk on 3rd had first been seen there on 25th May and that at Shapwick Heath, Somerset on 5th was lingering since 17th June.
Cattle Egrets were reported from 10 counties with the most notable records being eight at Catcott Lows, Somerset on 4th and up to four at Burnham Overy, Norfolk throughout, whilst the expected colonisation continues with two adults accompanying four young still in a nest at Chigborough Lakes, Essex on 8th and breeding confirmed at Langstone Mill Pond, Hampshire where at least eight adults tended one young.
Glossy Ibises were at Marshside, Merseyside throughout, Portmore Lough, Co Antrim again on 9th, with two at Cahore, County Wexford again on 5th-7th, whilst a bird at Goldcliff, Gwent on 6th was presumably the same individual as first seen there on 18th January this year, that flew over Bredon's Hardwick, Worcestershire on 1st, visited Coombe Hill Meadows, Gloucestershire on 4th then nearby Northwick Warth on 5th, and was perhaps that that flew over Sandwell Valley, West Midlands on 6th.
It is proving to be a Quail 'year' with the total of 61 located across 27 counties this week being the highest total for this period since 2011 when 131 were logged in 34 counties. However, the 2019 tally does include novel 'nocmig' records of over-flying birds detected using passive audio recorders in Bedfordshire, Cambridgeshire (2) and Dorset.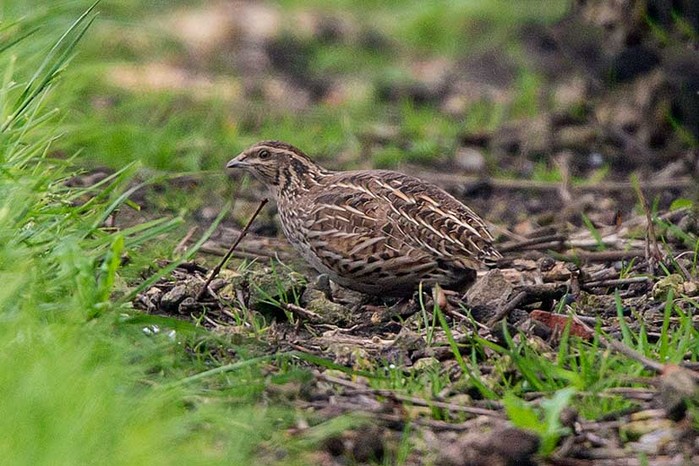 The male Baikal Teal remained at Druridge Pools, Northumberland for a sixth week and has now commenced its pre-alternate moult into 'eclipse' plumage. Although first seen this year on the Ouse Washes, Norfolk/Cambridgeshire from 20th March-29th April and then the nearby Nene Washes on 2nd-21st May before relocating north through coastal East Yorkshire to Forth then ultimately Northumberland from 23rd May, based on timings and locations it seems likely that this is the same individual as that present at Flamborough Head, East Yorkshire on 15th April 2013 and in Cambridgeshire at Fen Drayton and the Ouse Washes between 16th March and 3rd May 2014. Or if not the same bird at least a bird of the same provenance.
European records of Baikal Teal indicated to be true vagrants from Siberia based on stable-hydrogen isotope analyses of their feathers were shot in Essex on 1st January 1906 and in Denmark on 24th November 2005 whereas records of proven escaped Baikal Teal at large in Britain are a multi-ringed male at Abbotsbury Swannery, Dorset 23rd November 1998-10th January 1999, a metal/white-ringed male at Tyttenhanger, Hertfordshire on 8th December-16th December 2001, a pinioned/wing-clipped male at Haddenham, Cambridgeshire on 21st March 2008, a colour-ringed male at Blakeney and Cley, Norfolk on 7th May-11th May 2008, three together - a colour-ringed male and two females - at Scaling Dam Reservoir, Clevelend on 21st May 2008, a green-ringed bird at Horning Staithe, Norfolk on 28th December 2010 and a pinioned/wing-clipped male at St Michael's on Wyre, Lancashire on 12th July 2016.
The Green-winged Teal present at Cley, Norfolk since 19th June remained on view until 6th when presumably it became hidden in plain sight as it moulted into eclipse plumage and lost the characteristic vertical white stripe on the breast sides. On 7th the adult male Black Duck was confirmed as still at Strontian, Highland and the Ring-necked Duck reappeared at Llyn Bran, Denbighshire, where it had first been found on 6th March.
Present throughout the period in review were both the male Blue-winged Teals in Clyde, at Douglas Water and Frankfield Loch, and in Borders the first-winter male Lesser Scaup on Mire Loch, St Abb's Head, but it is not yet known whether the latter was successful in its quest to breed locally with a Tufted Duck.
Whilst the six Ruddy Shelducks scattered across Britain made for the highest total here for this week since 2014 (when nine were logged) it is the doading of four - a male and three females - in Northern Ireland on the Bann Estuary at Barmouth on 6th-8th that piqued my interest as it is perhaps the largest party of Ruddy Shelducks in the province since three visited Strangford Lough, County Down in March 1888. In 1892 the greatest influx of this species to Britain and Ireland - following a drought in southern and southeastern Europe - began with up to 14 together in extreme northwest Scotland at Durness between 20th June and early July whilst simultaneously around 20 were seen in northwest Ireland at Sheskinmore, County Donegal on 24th or 25th June, with birds having reached both Iceland and Greenland by mid-late July 1892.
<!—Section Title -->
A Collared Pratincole in Carmarthenshire at the National Wetlands Centre, Llanelli on 3rd-4th was only the fifth record of this species for Wales but the second for this attractive site following one on 14th June-13th July 2005. All other Welsh records were one-day birds: at Penclawdd, Glamorgan on 27th May 1973, Rhosneigr, Anglesey on 6th June 1983 and Skokholm, Pembrokeshire 1st May 2014.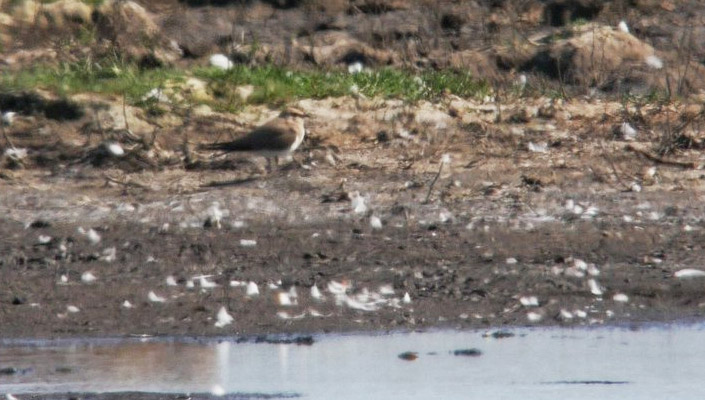 Arriving at the eleventh hour was a Terek Sandpiper at Burton Mere Wetlands, Cheshire on 9th: only the third county record with the last being a similar mid-summer occurrence at Heswall on 14th-15th July 2009.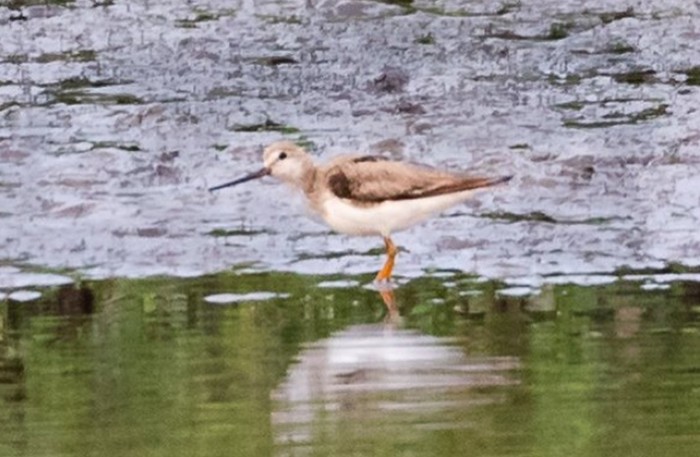 In Norfolk the pair of Black-winged Stilts at Potter Heigham Marshes on 3rd-9th had earlier been present at North Point, Wells on 2nd July and are presumably the same birds as present there on 22nd May 2019, with one there again on 27th May and then at nearby Burnham Norton and Burnham Overy on 16th June, suggesting that they attempted to breed nearby but failed.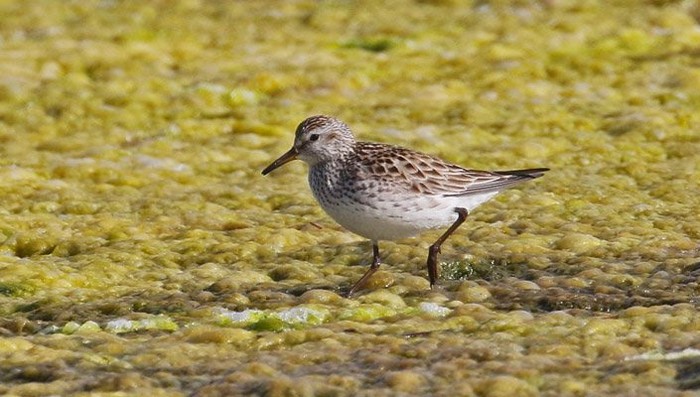 The Lesser Yellowlegs lingered in Norfolk at Titchwell from 29th June until 4th before relocating to Cley on 7th-8th, a White-rumped Sandpiper frequented Tacumshin, County Wexford on 6th-7th with a Pectoral Sandpiper at Clifton, Worcestershire on 6th, and on the Orkney Isles a Grey Phalarope passing Papa Westray on 7th and four Red-necked Phalaropes on North Ronaldsay on 8th. A Temminck's Stint at Scaling Dam Reservoir, Cleveland briefly masqueraded as a Least Sandpiper with it or other at Frampton Marsh, Lincolnshire on 6th and Dungeness, Kent on 7th.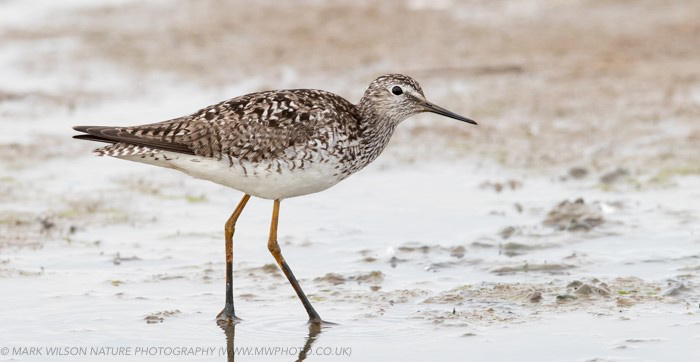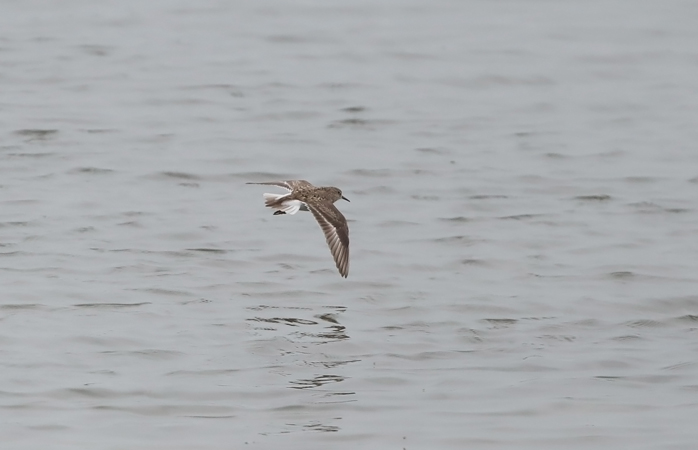 On 6th Glaucous Gulls were at Long Nab, North Yorkshire and Loch Paible, North Uist, Western Isles, whilst the following day the juvenile Iceland Gull showed again in Northumberland, now at Long Nanny.
One of the most popular rarities of the week was the adult Gull-billed Tern on the Wirral at Thurstaston where it patrolled the shoreline of the Dee Estuary from 3rd-7th even ranging upriver as far at Burton Mere Wetlands and Shotwick on its last day. This is the eighth record of Gull-billed Tern in Britain and Ireland so far this year and it is interesting to consider how many different individuals have been involved in these sightings. Such determinations are easier in the terns than in many other families due to the variable extent of their moults. Following a complete winter moult adult terns undertake a pre-alternate (pre-breeding) moult that includes a variable number of inner primaries, with some then even moulting their inner primaries for a third time in the late winter in an extra moult termed the pre-supplemental moult. In terns newly moulted feathers are whitish but quite rapidly wear darker and so a contrast is formed in the wing where primaries of different generations abut and form the so-called 'wedge' effect. The extent of the pre-alternate and pre-supplemental moults of the primaries in late winter varies within species, as well as between species, and can serve as a useful tool in distinguishing between individuals in the ensuing summer. 'With a preponderance of photographs available of five of the Gull-billed Terns here this year it can be seen that all these at least are different birds.
The first Gull-billed Tern of 2019 was on Tiree, Argyll on 17th-27th May.
The next record was at Keyhaven, Hampshire on 31st May.
A reported bird at Sheringham, Norfolk on 2nd June was not photographed but the lingering bird at Smerwick Harbour, County Kerry on 4th-9th June was.
No photographs again from Birsay, Mainland, Orkney Isles on 23rd June or Kindallachan, Perth and Kinross on 25th June but the mobile individual on the Shetland Isles on 29th June-1st July ultimately posed for the cameras at Toab.
And then finally the Thurstaston bird.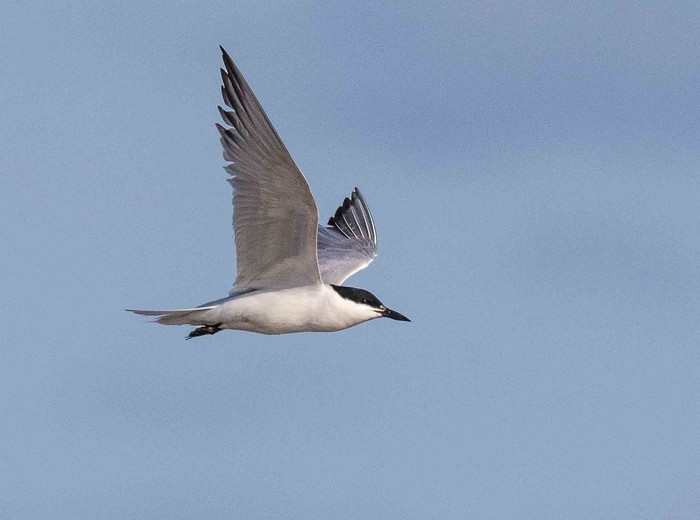 Since 1950 Gull-billed Tern has shown three peaks of arrival in Britain, corresponding with their spring migration in late April and throughout May, then apparently non-breeding or failed breeding birds arriving in late June and early July, and finally autumn migrants peaking in late August and early September with then a discoveries into November. Scrutiny of Previous Records reveals that spring and autumn visits are most likely to be one-day records, with summer arrivals more likely to linger, including one for up to 71 days; in Gower between 6th July-14th September 1996 (although actually visiting Ireland in the interim).
White-winged Black Terns were at Saltholme, Cleveland on 4th-5th, Lough Funshinah, County Roscommon on 6th-9th and Graham Water, Cambridgeshire on 8th whilst away from breeding locales Roseate Terns were at Saltholme, Cleveland on 3rd, Belfast Lough, County Antrim on 4th-8th and in Northumberland two at both Newbiggin on 4th and the Farne Islands on 6th.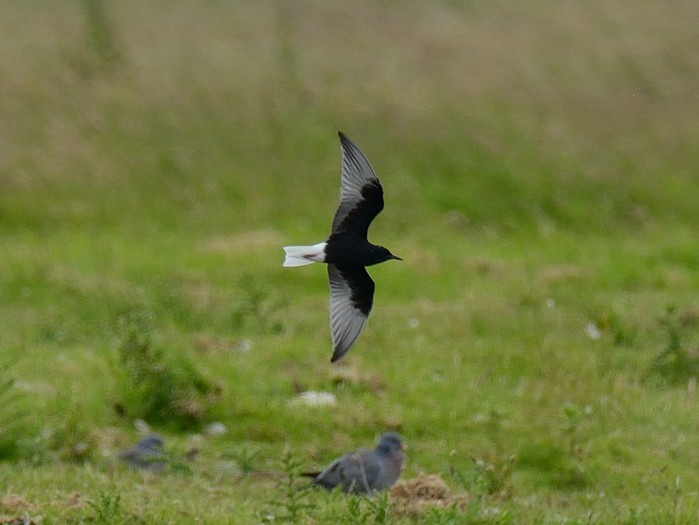 Honey Buzzards showed at watchpoints at Acres Down, Hampshire, Wykeham Forest, North Yorkshire and Welbeck, Nottinghamshire, with others including singles in Norfolk at Pensthorpe on 5th, in Essex over Abberton on 6th and Great Baddow on 7th, and in Kent near Hythe on 8th.
The Snowy Owl found in County Kerry on 8th June on Great Blasket Island remained there until at least 3rd June.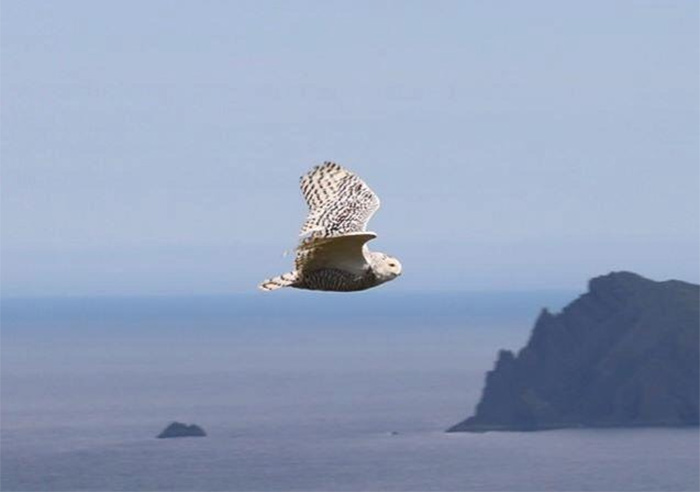 A male Golden Oriole on Islay flew over Avonvogie on 4th whilst an unidentified Bee-eater species flew north at Inverbervie, Aberdeenshire the next day and a Hoopoe at Redenham, Hampshire on 7th may have been present for a fortnight. Far-out news concerned a Roller at sea off Devon on 30th June where it was rested aboard a southbound yacht for two hours in the Bristol Channel until it abandoned ship three miles off Lundy.
Territorial rare warblers in song comprised a Blyth's Reed still at Baltasound, Unst, Shetland on 5th - and joined by a Marsh Warbler on 4th - and a Great Reed at Pugneys Country Park, West Yorkshire on 5th, with Savi's Warblers throughout at Cors Ddyga, Anglesey and Minsmere, Suffolk. Other Marsh Warblers were on Mainland, Shetland at Sumburgh Head on 8th and on North Ronaldsay, Orkney Isles on 9th.
In Northamptonshire a Red-breasted Flycatcher - an apparent adult female - trapped and ringed by Pitsford Reservoir in Christie's Copse on 4th was a most unexpected location on a most unexpected date and unsurprisingly was a county first.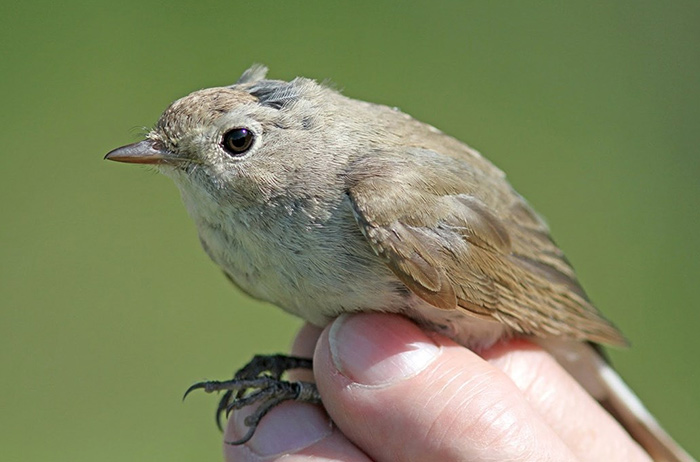 Red-backed Shrikes were represented by a female at Havergate Island, Suffolk on 3rd and a male Martin Down on the border Dorset and Hampshire on 4th-7th.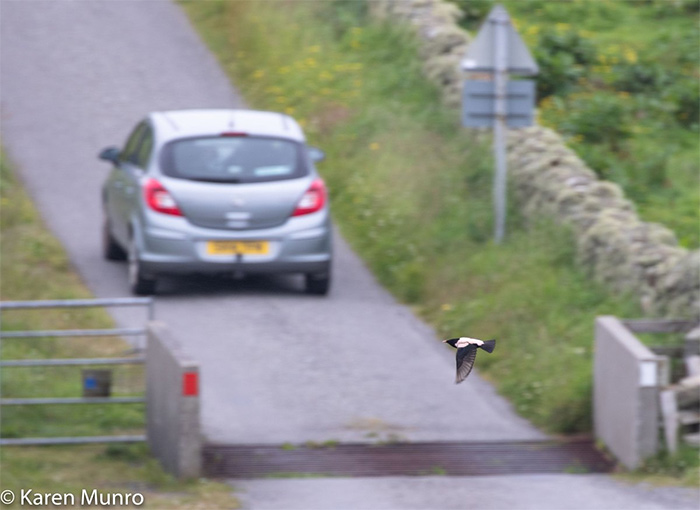 Present since 15th May, the male Serin was still singing at Littlestone-on-Sea, Kent on 8th and following one present a Portland Bill, Dorset last week a pair was recorded on 3rd-5th.
Yet more Rose-coloured Starlings were discovered this week whilst others lingered from earlier in the summer. After the individuals present over the winter in Conwy, Derbyshire, East Sussex, Northumberland, North Yorkshire, Oxfordshire and Suffolk had departed singles were reported in Greater Manchester on 23rd March and North Yorkshire on 17th April before the annual summer influx began on 24th May. Since then a further 50 have been located across Britain and Ireland.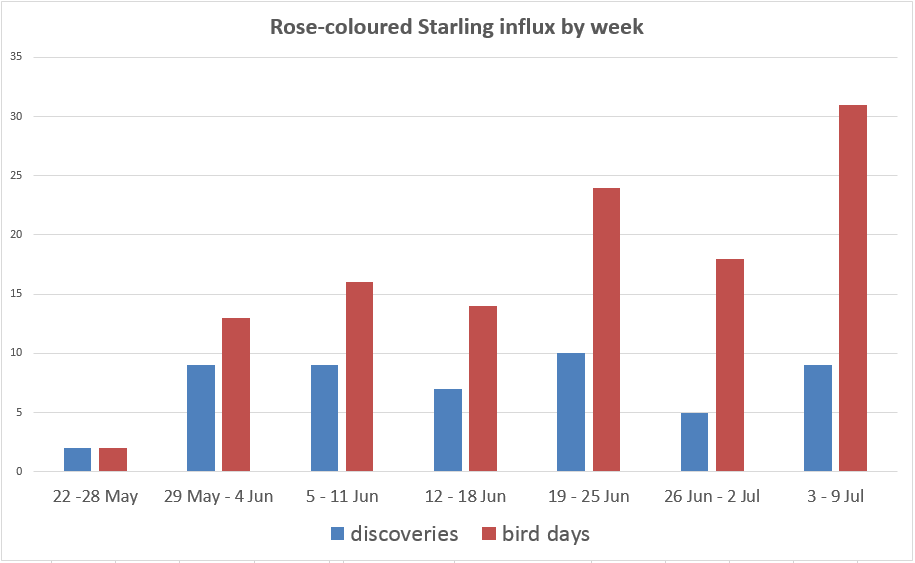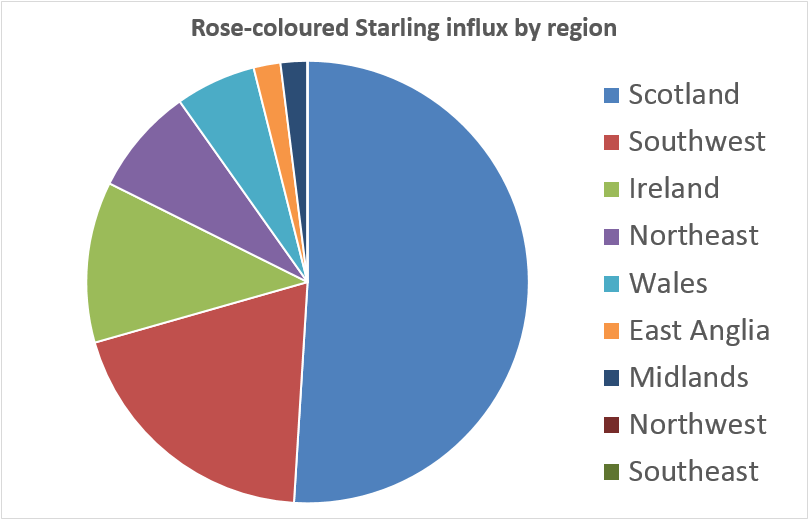 A male Northern Cardinal in a garden in Gorseinon, Glamorgan on 7th-8th will be presumed to be an escape. This species was last evaluated by the British Ornithologists' Union Records Committee in 2006 when a record at Portbury, Avon on 27th May 2003 was considered and the verdict at that time was that record was of a bird of captive origin and the species belonged in Category E. Perhaps pertinently, a pair of adult Northern Cardinals was offered for sale last year in Glamorgan in Swansea for £350, at the most just a few miles from Gorseinon.
There have now been ten documented Northern Cardinals at large in Britain.
Bath, Avon October 1966 until 2nd February 1967 when captured and taken to Rode Tropical Gardens
Humberstone, Leicester, Leicestershire 1st-25th March 1969
Fountaindale, Sherwood Forest, Nottinghamshire November 1973-March 1974
Langho, Lancashire 17th July 1975
Eccles, Greater Manchester, September 2002
Portbury, Avon, 27th May 2003
Paignton, Devon 24th-30th June 2004
Stanford-le-Hope, Essex 7th-8th April 2016
Ruddington, Nottinghamshire 28th July 2018
Gorseinon, Glamorgan 7th-8th July 2019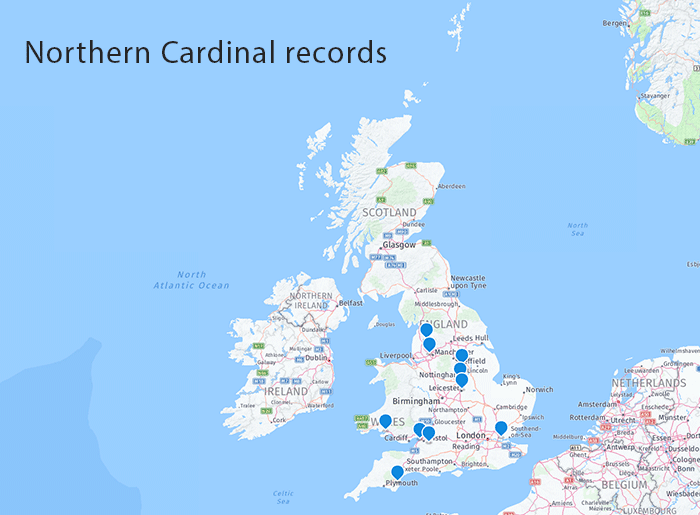 Highlights from Europe this week were in Belgium the Pygymy Cormorant still in Brussels on 5th (where it was first seen on 12th January 2018), in Spain the brown morph Red-footed Booby remained in Andalucia at Malaga at Caleta de Velez throughout, whilst a Brown Booby was in Cádiz at Chipiona on 6th with a Western Reef Egret at Ebro Delta, Catalonia the same day.
In France a colour-ringed adult Elegant Tern in Vendée at Barbâtre at Polder de Sébastopol on 7th July had been present there this summer since at least 24th June and is same individual as present in England in 2017 at Hayling Island, Hampshire on 7th and 9th June then at Pagham Harbour, West Sussex, on 10th–20th and Brownsea Island, Dorset on 21st–22nd June. This bird had first been seen in France in 2002 at Banc d'Arguin from 14th July to 3rd August and returned in 2003 when on 3rd July it was trapped and ringed with a blood sample taken that later confirmed it to be a Elegant Tern after a DNA analysis. Since then it has bred with a Sandwich Tern on several occasions at both Banc d'Arguin and at Île de Noirmoutier and has raised a number of hybrid young. It was also seen wintering in South Africa in January 2007 and is presumed to be the same Elegant Tern as that at Dawlish Warren, Devon on 18th May 2002: the first Elegant Tern for Britain.
Elsewhere in Vendée nine flamingoes on the Atlantic coast at Marais de la ferme des Loirs, Olonne-sur-Mer until 7th (and present since at least 24th June) with multiple colour-rings on show raised hopes that they may be vagrant Greater Flamingoes from the Mediterranean, replicating the five Greater Flamingoes at Baie de Somme, Picardie from 28th June 2010 one of which had been ringed as a nestling in Camargue, France in 2005. However, this year at Olonne-sur-Mer the six ringed individuals were all bearing red rings engraved with alpha numeric codes commencing 'ZV' proving that this flamboyance emanated not from 370 miles to the southeast in Bouches-du-Rhone but instead from 540 miles to the northeast at Zwillbrocker Venn, Münsterland, North Rhine-Westphalia, Germany. At Zwillbrocker Venn nature reserve escaped flamingoes have been present since 1970 and have been breeding since 1982 with in recent years this population consisting of more than 31 Chilean Flamingoes (with up to 10 pairs nesting and many third-generation birds on site), 15 Greater Flamingoes (up to two pairs nesting), occasional Lesser Flamingo and Caribbean Flamingo, and up to 20 home-grown hybrid flamingoes (up to three pairs nesting; typically Greater x Chilean but also Greater x Caribbean). Colour-ringing of over 100 flamingoes at Zwillbrocker Venn since 1995 has shown that the population typically migrates to the IJssel and Veluwemeers and Rhine Delta, Netherlands in the winter months, and proved that the Vendée birds were three Greater Flamingoes and six hybrid Greater Flamingo x Chilean Flamingo. On the German List Chilean Flamingo was briefly on Category C before recently being reconsidered and demoted whereas Greater Flamingo was retained on Category A.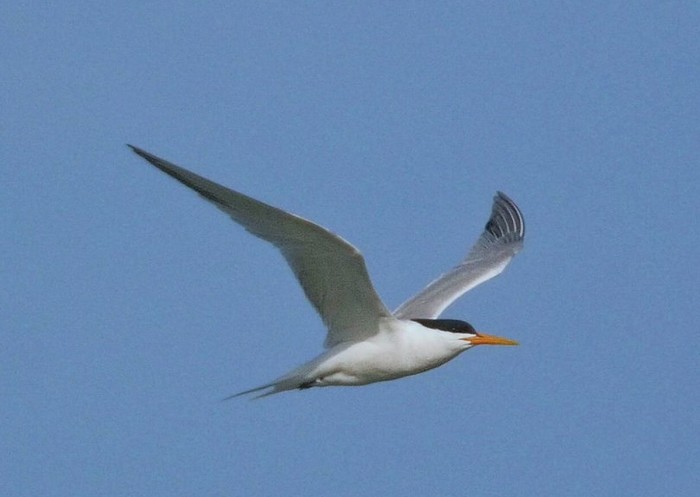 In 1997 Jan van der Laan wrote on his 'This is a twitchers-only homepage' https://jnvdlaan.home.xs4all.nl/ of July and August 'In the summer months it's a rule almost every birder in the Netherlands has only one goal: to find a rare wader'. And so it is on this side of the North Sea, and with the Grey-headed and Red-wattled Lapwings seen earlier in the summer in the Netherlands both still in our minds this coming week will hopefully bring yet more rare waders and a chance to enter the European mega wader hall of fame:
10th Lesser Sand Plover Sweden at Västergötland, 1996
11th Red-necked Stint Denmark at Skagen, 2010
12th Grey-tailed Tattler in Sweden on Öland, 2003
13th Caspian Plover in Scotland at Aberlady Bay, 1988
14th Little Whimbrel in Norway on Varanger, 1969
15th Lesser Sand Plover in Norway in Rogaland, 2002
16th Mongolian Lesser Sand Plover in Scotland at Lossiemouth, 2013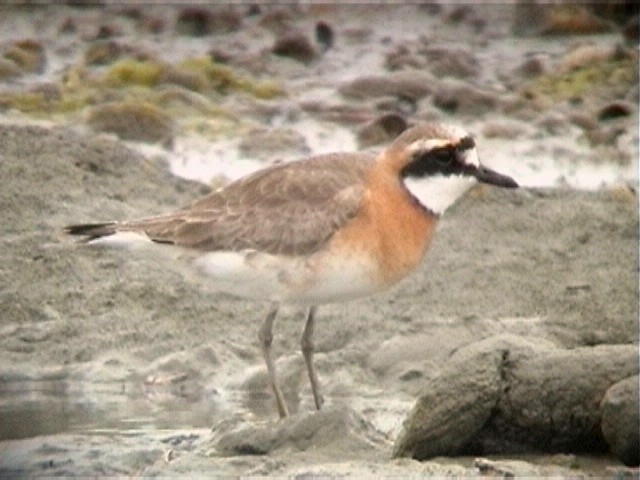 Chris Batty
10 July 2019
Many thanks to all contributors for their photos and videos this week.
Share this story
Tweet