Weekly birding round-up: 12 - 18 Jun
The week at a glance
Argyll & Bute kicks the week off with a brief White-crowned Sparrow
A Terek Sandpiper graces Aberdeenshire
Lincolnshire lands a Black-winged Pratincole
While Fair Isle bags a brace of Eastern Olivaceous and River Warblers
Low pressure, for the most part, pushed us into the midsummer birding doldrums, becalmed in bad and for the most part unhelpful weather this week. Yet one or two late crackers crept through, not least into Scotland where most of the action seemed to be focused.
White-crowned Sparrow
Courtesy of recent(ish) birds on Foula (Shetland) and, more accessibly, in Norfolk, White-crowned Sparrow may not enjoy the aura of unattainable mega rarity that it once enjoyed. That is, however, to do the species a scarcely deserved injustice, for they remain rare as hen's teeth with only eight British records to date and, for the purposes of this week's news, critically only three birds found hitherto in Scotland.
So when the mega-alert chimed at the start of the week on 12th to alert us to the news that a leucophrys White-crowned Sparrow had been seen, briefly, in a garden on Islay (Argyll & Bute), birders will have experienced a welter of emotions. For many, relief that it wasn't something they needed, either for a British or, in the case of the truly dedicated, a Scottish list. That brief stay matters not one iota if you've already firmly inked in White-crowned Sparrow on your list. Then again, for some Scottish birders both Norfolk and Foula might as well be on the moon – whilst Islay is more readily accessible.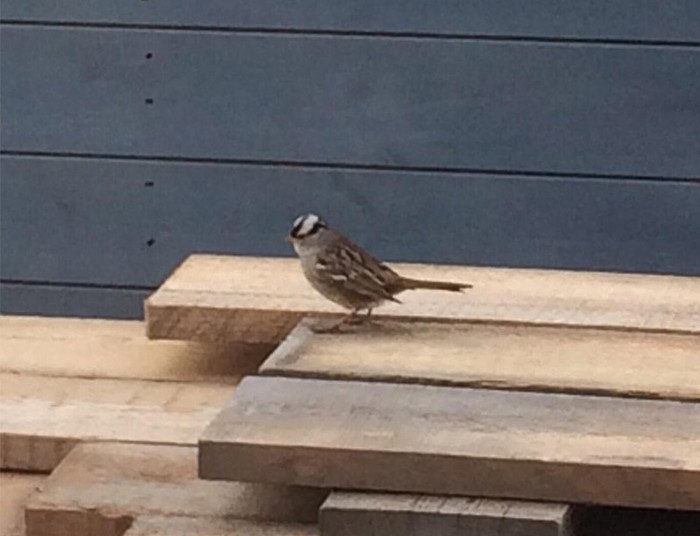 For them, the short stay of this latest bird will have proved more painful. For the finder… well, what a bird to stumble across in midsummer.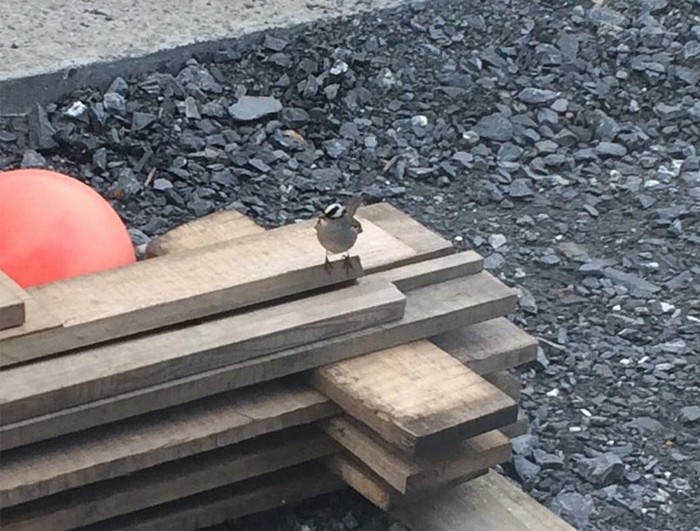 Terek Sandpiper
If a White-crowned Sparrow is an unpredictable creature, one might reasonably say a Terek Sandpiper is a different beast altogether at this time of year. You'd not stake any serious money on one being found in early June; but then again, you'd not be entirely surprised if one was.
Which isn't to undermine in any way the feeling of euphoria one would enjoy if you were the lucky birder who did find just such a bird. Terek Sandpipers are in many ways the perfect rare shorebird – with under 100 prior British records, they've the allure of rarity, but being almost annual they feel just about attainable for any of us putting in some hours in the field at the right time of year; and, better yet, with that wistful upturned schnoz they're got character and appeal to spare.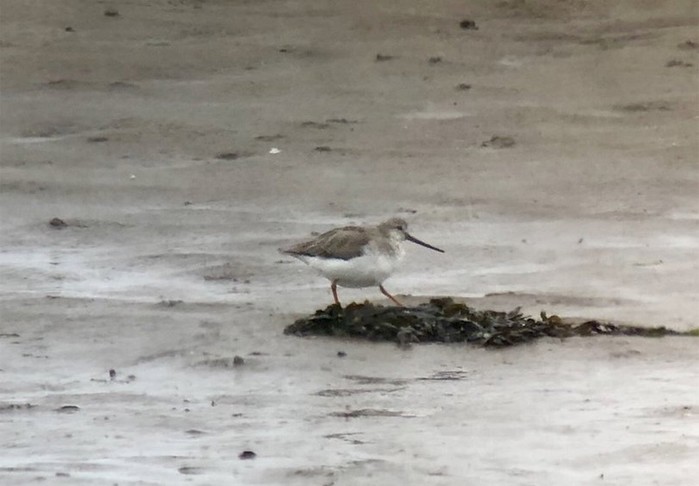 One found in the afternoon of 13th on the Ythan estuary (Aberdeenshire) was, then, an understandably popular bird, albeit at a local level – the first for the county since their first ever record, a one-day bird on 9th May 1997 at Loch of Strathbeg, it had unfortunately done a bunk by the following morning. Hopefully not a twenty year wait for the county's next one…
Black-winged Pratincole
Lincolnshire's Frampton Marsh RSPB is a site which has enjoyed a meteoric rise to prominence as one of the best east coast wetland areas, with a burgeoning reputation for turning up top grade rare shorebirds. One of Britain's precious few Oriental Pratincoles spent 11 days there in mid-May 2010; and the preceding year, it scored Collared Pratincole too on 8th-9th August 2009.
But where was the long-awaited Black-winged Pratincole? It's been age coming, and if I had been a betting man I'd have assumed that it would have been found before Oriental - but there you go, them's the breaks. Nothing in birding is ever completely neat and tidy and predictable – as the success of my weekly predictions in these columns of what might be to come would attest.
Yes, those predictions… I've suggested lately that we were due a pratincole in 2019, and had prepared another set of predictions for the coming week to the same effect. Come the morning of Tuesday 18th and I found myself having to re-write that, as Frampton had finally pulled a Black-winged Pratincole out of the bag.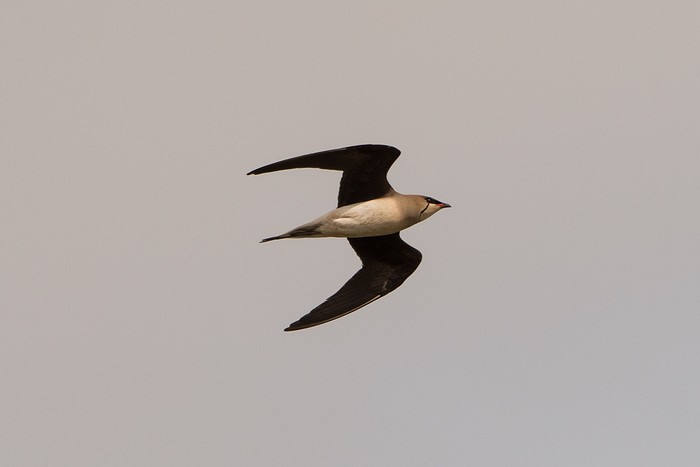 If Collared is pretty much annual in Britain, and Oriental still gaspingly rare, Black-winged Pratincole occupies a middle ground – neither annual, nor completely unexpected in any given summer. The period of June-August is prime time for them. But how many British sites can lay claim to having racked up all three species?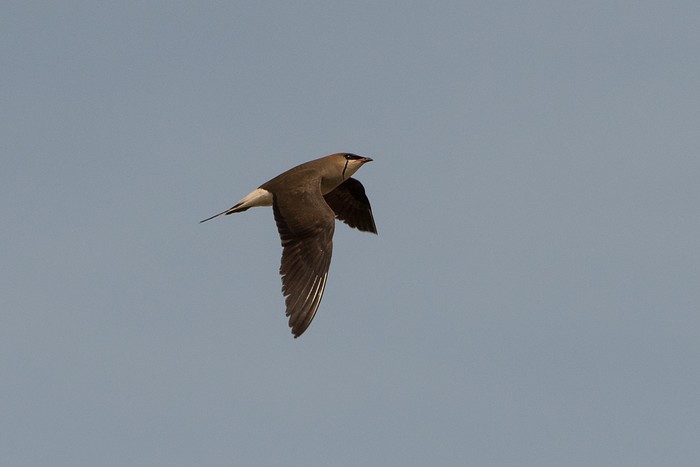 Actually, more than you might think… the prior honours go, respectively, to Titchwell (Norfolk), Elmley (Kent), and Pagham Harbour (West Sussex). It was just a matter of time before Frampton joined this exclusive club… All of which leaves us wondering… what next for the mighty Frampton RSPB? Something eye-wateringly rare, surely, is coming one of these days. If the Grey-headed Lapwing seen in Scandinavia this spring was going to be found anywhere on the English east coast, it was Frampton that I fancied it might be. That horse may have bolted for now, but Frampton will remain a shorebird magnet to reckon with.
Eastern Olivaceous & River Warblers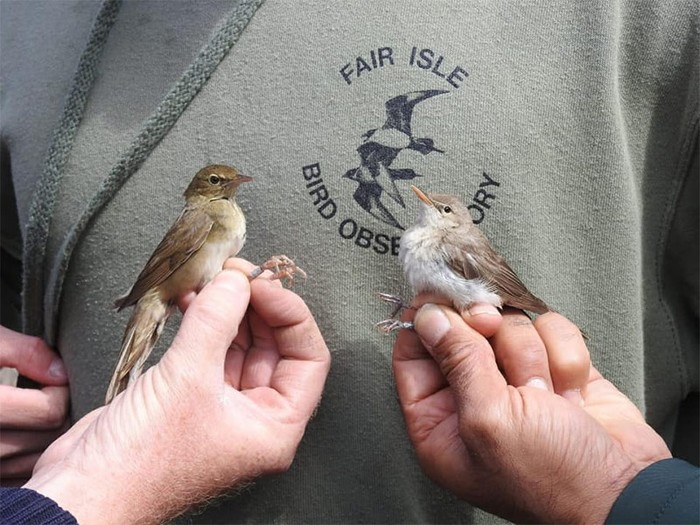 Fair Isle's been in the news so far this year for all the saddest and wrongest of reasons – the fire that razed the world-famous bird observatory to the ground remains the cruellest of blows to the island and its inhabitants, to the Fair Isle Bird Observatory Trust than operated the observatory, and to a nation's keen birders who made pilgrimages, sometimes annually, to stay there.
What hasn't changed, of course, is the ability of Shetland's most famous island to turn up the goods where rare birds are concerned. It's simply without compare – though Unst and Foula, on their day, can give it a fair run for its money. When news broke on 16th that a River Warbler had been found on Fair Isle, we weren't perhaps all that surprised – if one was to be found this week, Fair Isle was always a good bet. The island can boast 17 previous records which, when you consider that nationally we've had just 44 accepted birds to date, is nothing short of remarkable where form's concerned.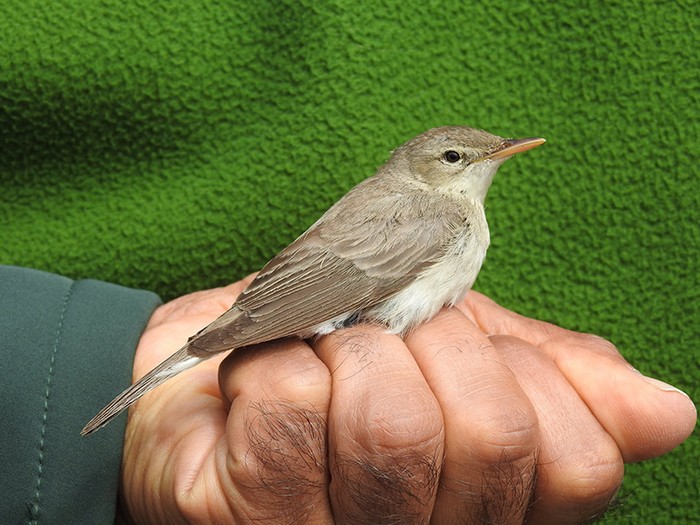 Shortly after that news was released, Fair Isle struck again – this time with a warbler of rarer calibre still – an Eastern Olivaceous Warbler trapped and ringed at the same time as the River Warbler. Only Fair Isle's fourth record of the former species, this was Fair Isle at its imperious birding best. The former remained on 17th; the latter until 18th.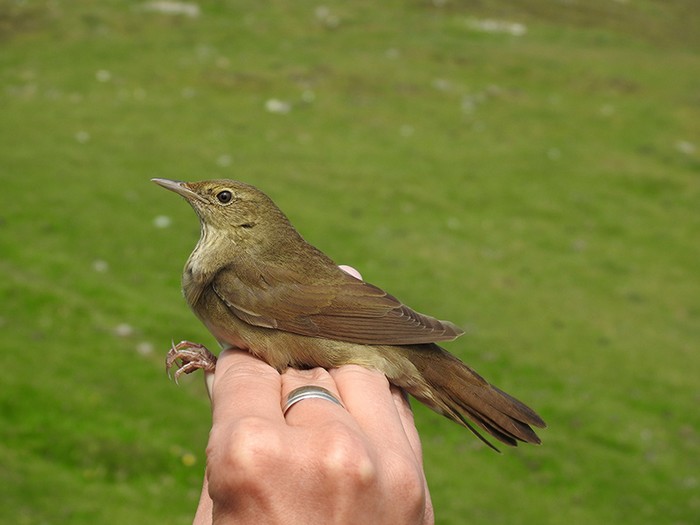 We'll kick off our brief chum-session amongst the week's more interesting seabirds in Ireland once more where, for the second consecutive week, a Wilson's Petrel was found in Co.Cork – this time a land-based sighting, off Toe Head on 16th. The Scilly pelagic season kicked off in style with three birds logged on 17th.
This, though, was about the sum of things. A mere dribble of Balearic Shearwaters were logged – in Cornwall, single birds off Porthgwarra on 15th, on 16th, The Lizard and Lamorna, and on 18th off The Lizard once more when two birds were seen; in Devon, one was noted from Berry Head on 13th and another off Thurlestone on 18th; in Dorset, one off Portland on 13th was supplanted by two birds from there the following day, and one again on 17th; and in West Sussex, a probable was seen from Selsey Bill on 15th and again on 16th. Ireland got a look in with one seen from Bridges of Ross (Co.Clare) on 16th.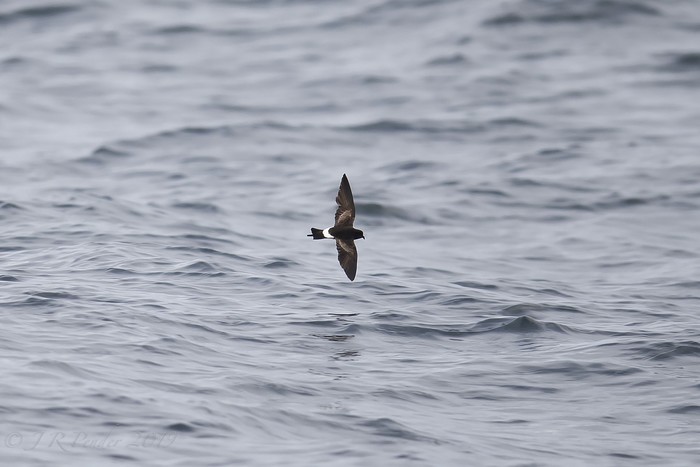 Cornwall provided all of the week's Pomarine Skuas - two off The Lizard on 13th and, from Porthgwarra, four birds on 14th followed by a singleton on 15th.
A wholly unconfirmed report of a Black-browed Albatross off Rhos Point (Conwy) on 18th was, alas, in the absence of any more information, just that – unconfirmed.
Finally, a White-billed Diver was seen heading south off South Uist (Western Isles) on 17th.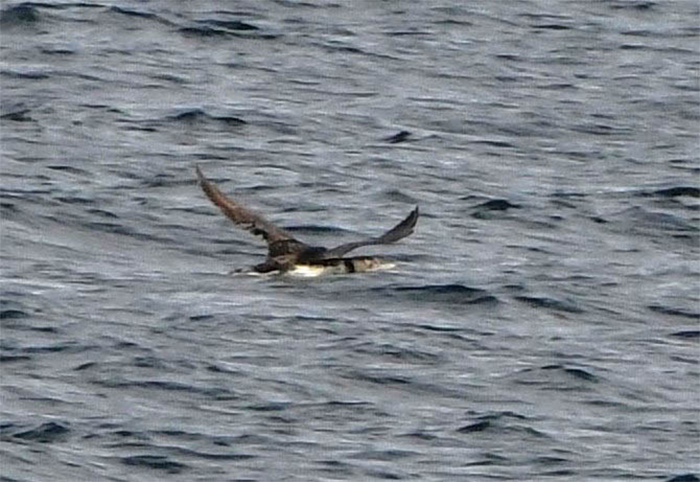 Top of a denuded long-legged beasty section was the appearance of the wandering Black Stork that appears to be summering in northern Scotland this year – this week seen, fleetingly, on 14th at Udale Bay (Highland) before flying off north to pastures new.
Our Glossy Ibises comprised three familiar faces – birds still present at Portmore Lough RSPB (Co.Antrim) on 12th-16th, Newport Wetlands NNR (Gwent) on 13th-16th, and Marshside RSPB (Lancashire) on 14th-16th – and one present in Dorset, seen over Ferrybridge on 12th and at Abbotsbury on 13th-14th and again on 17th-18th. On 17th four birds were noted at Cahore Marsh (Co.Wexford).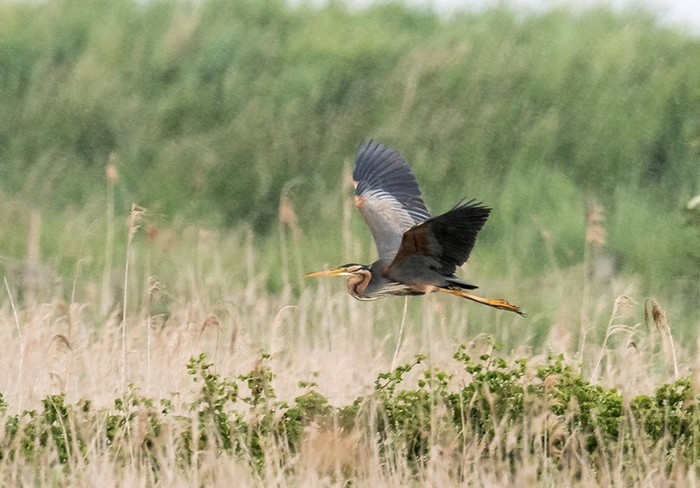 The Purple Heron remained in situ in Norfolk this week at Titchwell RSPB on 16th-18th, with further sightings coming from Blacktoft Sands RSPB (East Yorkshire) on 13th-14th and in flight over the marvellous habitat at Catcott Lows NR (Somerset) on 15th. I'm sure I'm not the only one eagerly looking forward to the emerging news of what's been happening on the Somerset Levels later this summer.
The two recent Common Cranes remained on Shetland at Hillwell on 12th before thinking better of it and moving on; one was seen in flight over Papa Westray (Orkney) on 16th; and two were noted heading south over Gibraltar Point NNR (Lincolnshire) on 14th.
A Spotted Crake was heard in song at Welney WWT (Norfolk) in the evening of 17th.
No sooner had I noted last week that the drake Baikal Teal's long stay was doing its credentials no good whatsoever than it appeared to do a flit this week, not being seen after 11th until, with a certain wry inevitability, there it was again on 18th at Druridge Pools NR (Northumberland). I'm sure there will be plenty of folk with one eye on their lists who'd be pleased to see the back of it, in the nicest possible way. After all, a stay of 91 days that extends into midsummer… well, it doesn't look great, does it?
But hey, ducks.
Plenty of them seem happy to put down roots here for long durations once they've arrived. Take Ring-necked Ducks - for a moment this week it began to feel a bit midwintery, and we're not just talking about the weather. Half a dozen birds were logged in recent days, and all of them were familiar faces – some of which have been here for ages. Starting in Essex, sightings came once more from Fishers Green on 12th and Abberton reservoir on 13th-15th; the drake was once more noted at Radipole RSPB (Dorset) on 15th, and was the bird in Herefordshire at Wellington GPs until 17th; and the drake was again seen in Worcestershire at Grimley on 12th-18th; finally, on North Uist (Western Isles), the recent drake was still present on 12th-14th.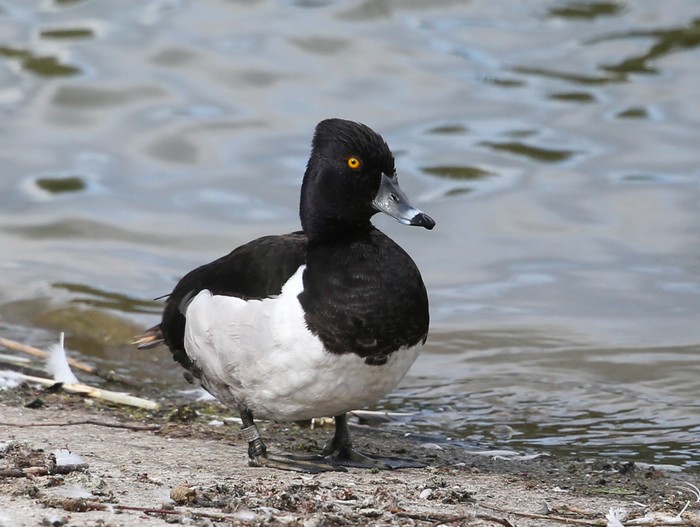 The drake Ferruginous Duck was still to be seen at South Kirkby (West Yorkshire) on 13th-18th; and, on 18th, the drake Lesser Scaup was once more seen at Millar's Moss reservoir (Borders).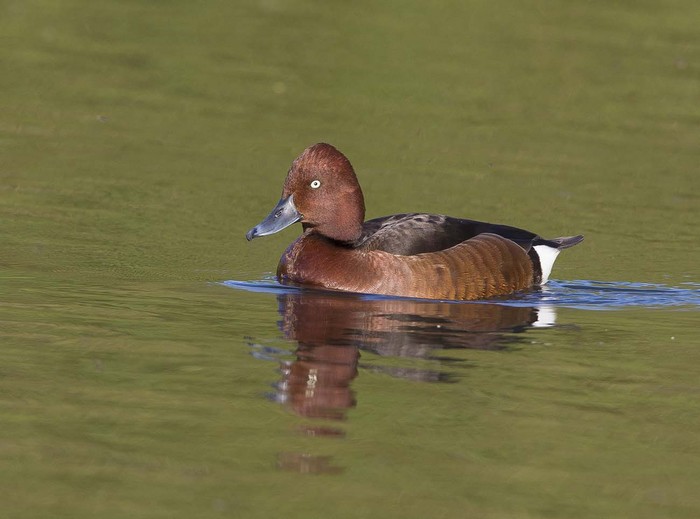 Remaining in Scotland, where arguably the week's biggest wildfowl news was the discovery of not one but two drake Blue-winged Teals in Clyde – one present on Douglas Water on 12th-18th was joined in the area by a second concurrent bird on 15th-18th at Frankenfield Loch.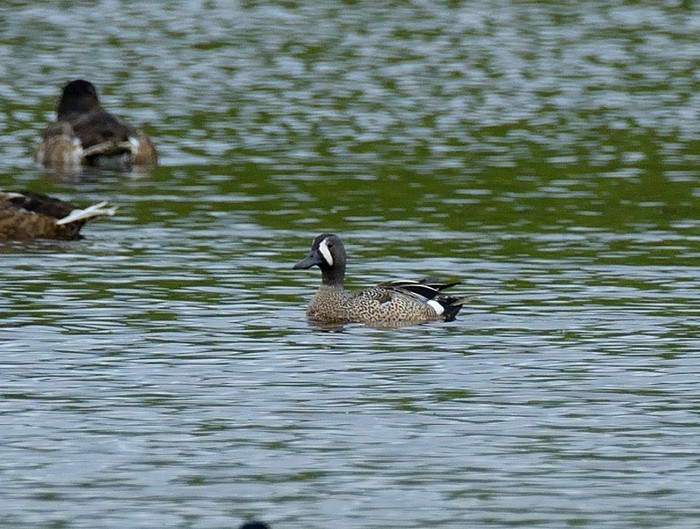 The drake Black Duck, meanwhile, remained resident at Strontian (Highland), being noted there again on 12th-18th.
Dropping south of the border, the American Wigeon was still to be found at Grindon Lough (Northumberland) on 12th-15th; while in Co.Wexford sightings came from Tacumshin on 15th, Lady's Island Lake on 16th, and Cahore Marsh on 17th.
In Aberdeenshire, the drake King Eider remained on the traditional Ythan estuary on 13th-16th.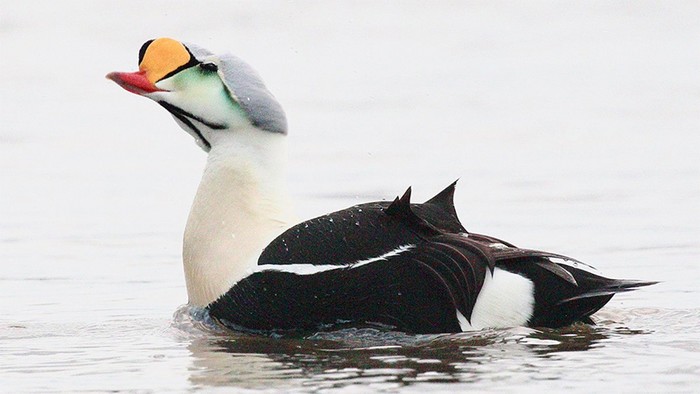 A Surf Scoter was noted heading south off South Uist (Western Isles) on 17th; two drakes were seen on 17th-18th in Dunnet Bay (Highland) also.
Finally, our honorary wildfowl the Pied-billed Grebe remained at Loch Feorlin (Argyll & Bute) on 13th.
<!—Section Title -->
Just a little more variety cropped up amongst our shorebirds this week, headed by the discovery of a Long-billed Dowitcher at Belfast Lough RSPB (Co.Antrim) on 16th-18th.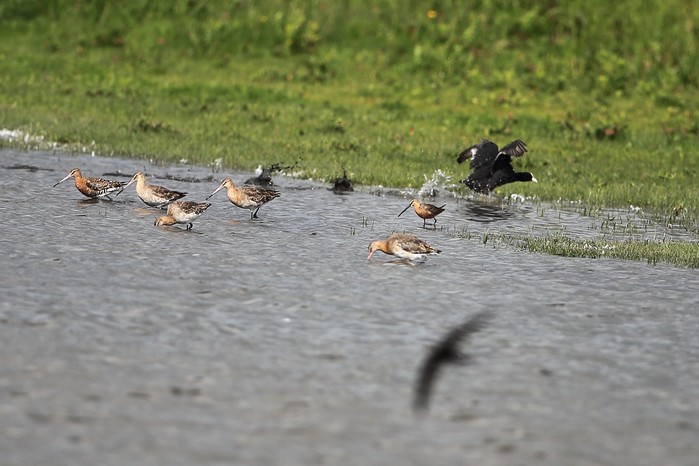 Orkney's Papa Westray continues to deliver the goods, this time in the form of a Pacific Golden Plover on 17th.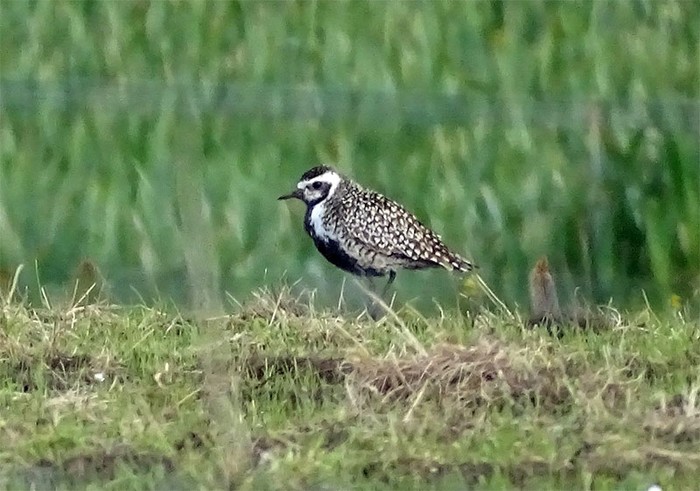 Lincolnshire's Frampton Marsh RSPB had already made the news this week on 18th, and put a cherry on the cake in the evening with a Temminck's Stint there. Norfolk, meanwhile, scored a flyover Black-winged Stilt on 16th, seen over Burnham Overy Staithe and Burnham Norton in the afternoon.
Other than this, it was all about the Red-necked Phalaropes this week – the female remained on Grindon Lough (Northumberland) on 12th-18th; another was present on Belvide reservoir (Staffordshire) on 13th; a bird lingered in West Sussex at Pulborough Brooks RSPB on 13th-14th; and two were noted at Old Moor RSPB (South Yorkshire) on 16th.
Two Iceland Gulls were noted this week – one remained on Skye (Highland) on 13th still, while the lingering bird on Barra (Western Isles) was noted once more there on 14th-18th. A Glaucous Gull was present at Lossiemouth (Moray) on 16th, and another was noted on 18th on North Uist (Western Isles).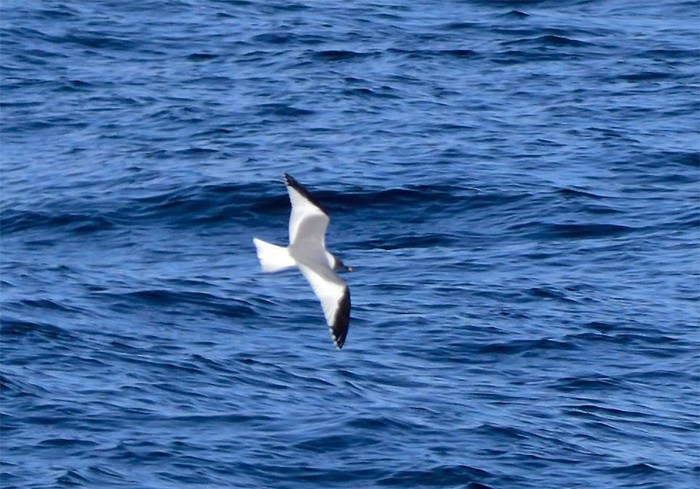 An adult Sabine's Gull was seen from the Uig-Lochmaddy ferry (Western Isles) on 16th.
That is all.
Also working the midsummer minimalism theme, our first interesting raptor was a White-tailed Eagle reported from Horstead (Norfolk) on 12th, followed by a probable Black Kite on 17th at Great Rissington (Gloucestershire).
More concrete was the first-summer female Red-footed Falcon seen again on 17th at Cahore Marsh (Co.Wexford).
Warblers in song remained, for another week, the soundtrack to the summer – and we'd some fresh faces thrown into the mix for good measure.
While not the rarest of its kind in the news, we have to start with Savi's Warbler as one found reeling away at Cors Ddyga RSPB on 14th-18th was Anglesey's second ever record; while the two recent birds remained throughout the week at Minsmere RSPB (Suffolk).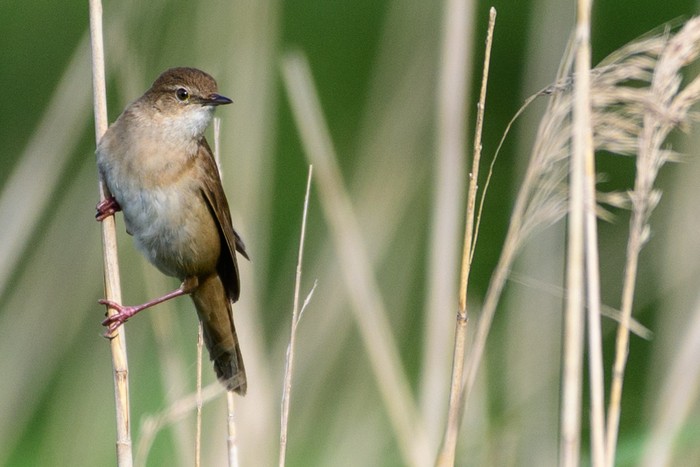 Anglesey was having a good week by anyone's standards – a singing Blyth's Reed Warbler was discovered there at Cemlyn Bay NWWT on 15th.
Less tuneful, the singing Great Reed Warbler remained at Pugneys CP (West Yorkshire) on 12th-18th. Another was found in Co.Durham at Low Barns DWT on 13th-18th.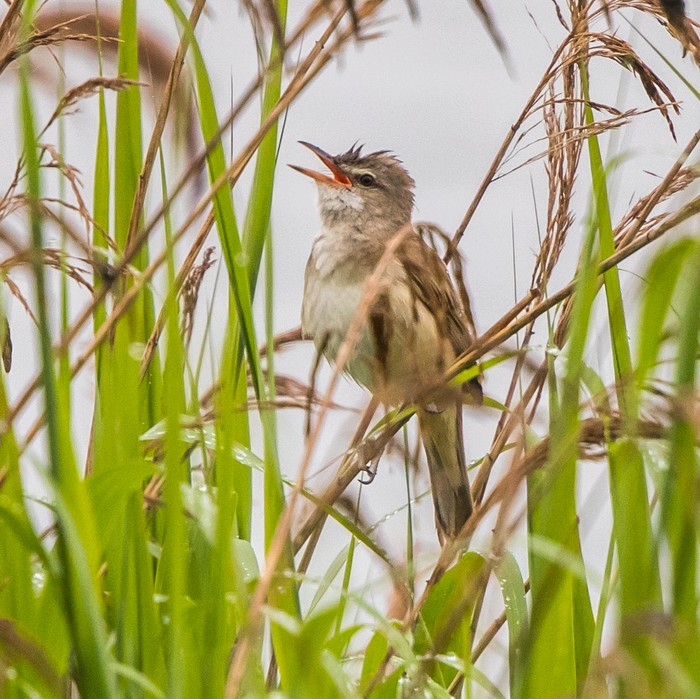 A small arrival of Marsh Warblers continued to be unearthed this week – one remained on Unst (Shetland) on 12th-15th; others were found in Norfolk at Horsey on 12th and Kelling Water Meadow on 15th, in East Yorkshire at Spurn on 12th and Grimston on 13th, and a further probable bird was present in Shetland on Fetlar on 14th.
Two Icterine Warblers were found on Shetland in recent days – on Fair Isle on 12th and in the mega-waiting-to-happen Bressay locale of Gorie on 14th. One day the latter site is going to turn up an absolute monster… For Hampshire, a singing Icterine Warbler at Colemore on 18th is certainly mega news.
Finishing the warblers, three settled birds remained for another week – these being the Iberian Chiffchaffs singing at Dunwich Heath NT (Suffolk) on 12th-18th, Pilling Lane Ends (Lancashire) on 13th-17th, and South Kirkby (West Yorkshire still on 15th-18th. Another probable bird was heard on 17th at Clarborough (Nottinghamshire).
More colourful stuff now – a Bee-eater remained in Highland at Latheronwheel on 14th, while at least two birds were at Broadclyst (Devon) on 15th, having been present there for several days beforehand; at least one passed over Penryn (Cornwall) on 17th; and on 18th one was seen over Druridge (Northumberland). In the headlines but for the lack of confirmation, a possible Blue-cheeked Bee-eater was reported by a non-birder at Winchcombe (Gloucestershire) on 16th.
A Hoopoe was reported from St Mary's (Scilly) on 13th; a Waxwing was reported from Eriskay (Western Isles) on 12th.
Golden Orioles were logged at Flamborough (East Yorkshire) on 12th and on St Mary's (Scilly) on 13th-14th; another possible bird was near Dunwich (Suffolk) on 16th; and on 18th one was present at Drift (Cornwall).
Eyes to the skies noted an Alpine Swift again at Flamborough (East Yorkshire) on 15th; and a Red-rumped Swallow at Knockadoon (Co.Cork) on 16th, with another reported from Mexborough (South Yorkshire) on 14th.
A possible Wryneck was reported near Gloucester on 18th.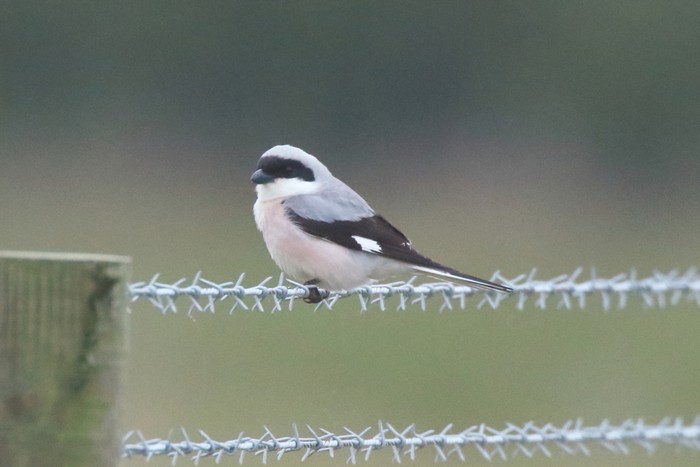 The Lesser Grey Shrike in Norfolk chalked up another week at Horsey until 17th; while the Great Grey Shrike remained in Cambridgeshire at Needingworth GPs on 13th.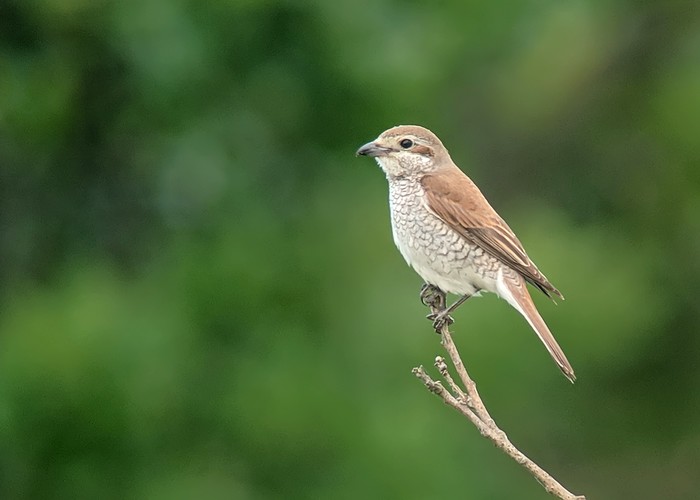 A small arrival of Red-back Shrikes were noted in recent days – in Norfolk on 12th on Blakeney Point and at Thornham, at Winterton-on-Sea on 14th, and Horsey on 16th; in East Yorkshire at Flamborough and Spurn on 12th, and Kilnsea on 13th; trapped and ringed on North Ronaldsay (Orkney) on 12th; on 15th at St Osyth (Essex) and Westleton Heath (Suffolk); on 17th on Whalsay (Shetland) and Papa Westray (Orkney), and Great Ormes Head (Conwy); and on 18th at Sullom Voe (Shetland), while the Fair Isle and Papa Westray birds remained that day also.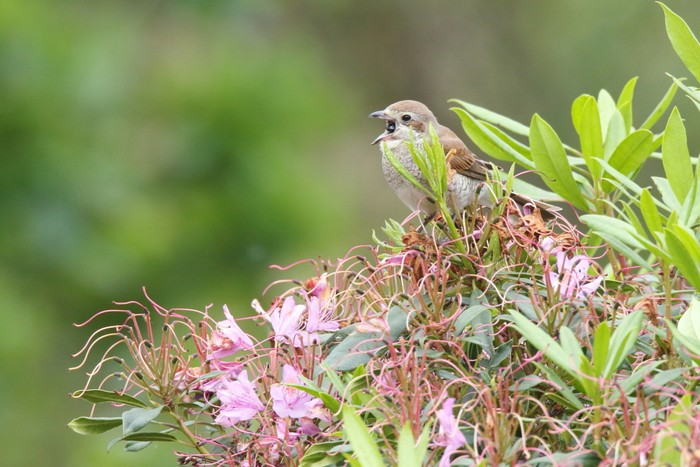 A Rose-coloured Starling was reported from Shitterton (Dorset) on 12th; two more birds were logged, one in Ireland at Arklow (Co.Wicklow) on 12th and the other in Scotland at Castletown (Highland) on 15th-16th; and then on 17th a small flush of birds were found – in Edinburgh (Lothian), and Islay (Argyll & Bute) – while one remained that day too on North Uist (Western Isles); on 18th, one was present at Barnton (Lothian).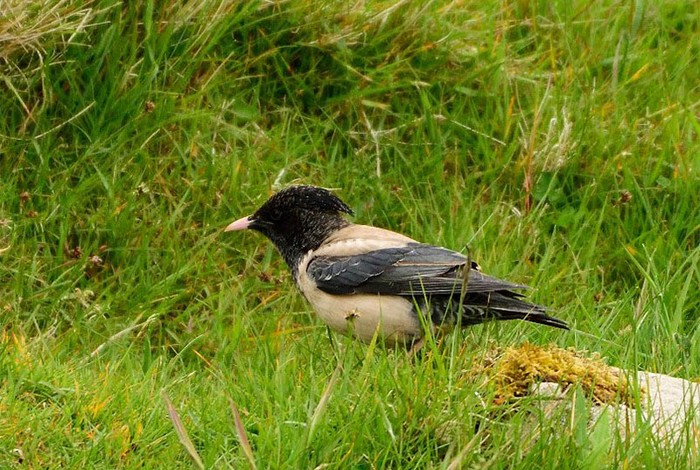 The settled Serin remained in song at Littlestone-on-Sea (Kent) this week, still present there until 16th; another was noted over Kilnsea (East Yorkshire) on 13th, and a female was found at Gibraltar Point NNR (Lincolnshire) on 18th. If only she'd stopped in Kent…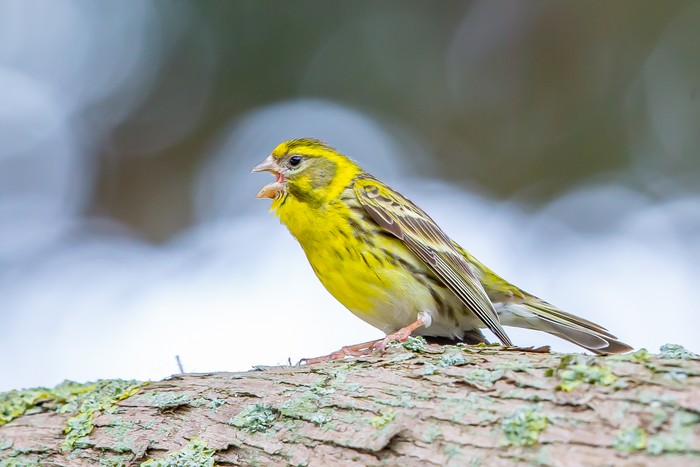 Finally, we've a quarter of offshore Common Rosefinches - birds in song were present on Colonsay (Argyll & Bute) on 13th and Inishbofin (Co.Galway) on 14th; another was present on St Mary's (Scilly) on 15th; and, on 17th-18th, one was found on Fair Isle (Shetland).
Ringing the changes, we'll start our overseas news in Spain this week where, on 16th-17th, a Red-footed Booby was present at Caleta de Velez; and at Marjal els Moros, on 12th, the presence of a young bird and three adult Elegant Terns confirmed breeding there. One of the adults remained there on 15th.
Up into Holland, we find the faithful Nutcracker still present at Wageningen until 18th, with a Pied Wheatear found at Vlieland on 16th.
The Pygmy Cormorant was back in Belgium this week at Parc Domaine du Val Duchesse on 17th.
In Poland, a second-summer Audouin's Gull was seen on the Vistula river on 14th-15th at Torun.
And so to Scandinavia… A Short-billed Dowitcher was seen in Norway on 12th at Vardo; and in Finland on 14th an Eastern Olivaceous Warbler was seen at Lagskar.
Flushed with success from last week's canny prediction of a River Warbler, I'll take a break from riding my luck and choosing my lottery numbers to have another go at divining what's in store for the coming week where birds are concerned.
I can't help but feel that Shetland may yet have another good bird up its sleeve in the coming days. A forecast of southerlies and south-easterlies running into a spell of westerly winds sounds to be like a recipe for something good being dropped onto us. Maybe the much-vaunted big one, travelling late and alone.
Statistically, though, what's likely to occur in Britain and Ireland as a whole? My original intention was to bang the drum for a pratincole in the coming days, but Frampton Marsh RSPB has stolen that thunder already… so with a handful of Red-necked Phalaropes seen lately in Britain, my mind now turns to Wilson's Phalarope - they've a charming tendency to turn up at this time of year, and the coming week sports seven past records. A female in the days to come would prove a colourful and popular bird.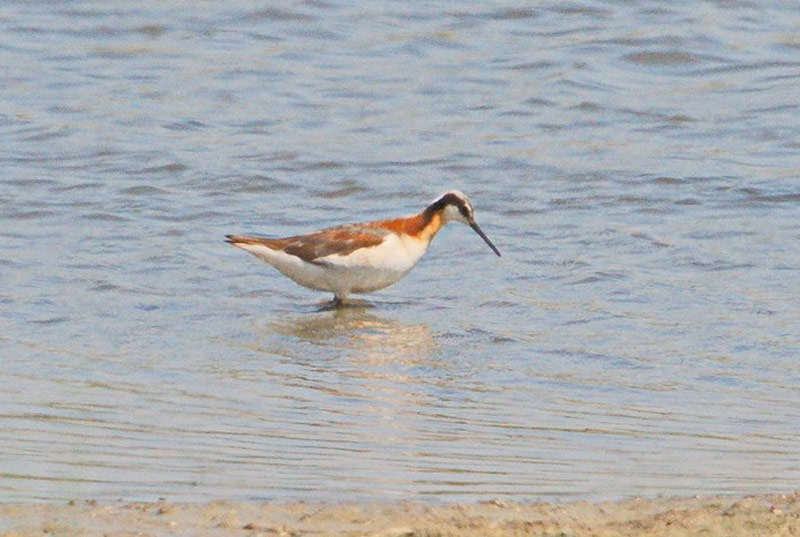 Jon Dunn
19 June 2019
Many thanks to all contributors for their photos and videos this week.
Share this story
Tweet