Weekly birding round-up: 24 - 30 Apr
The week at a glance
Orkney hits American gold with a Mourning Dove
It's Cambridgeshire's turn to host a Baikal Teal
Aberdeenshire lands Scotland's latest Moltoni's Subalpine Warbler
The second Slate-coloured Junco of the year is found in Devon
While Argyll & Bute gets its third Greater Yellowlegs
And Cornwall ushers in a Black-browed Albatross
Talk about chalk and cheese. The fine weather of the preceding Easter bank holiday weekend was supplanted, this week, with what the charitable would call April showers and the weather forecasters would dub Storm Hannah. In other words, a return to wind and rain coming in off the Atlantic.
While that would bring us a perennially welcome seabird, it's now the time of year when there's no keeping down a good passerine with the urge to migrate…
Mourning Dove
Found on North Ronaldsay (Orkney) in the evening of 29th, but not present there the following day, Orkney's first and Britain's sixth Mourning Dove was destined to be the most fleeting of affairs.
These dainty doves remain a scarce commodity on this side of the Atlantic, for all they're ubiquitous in the USA. Our last, the bird that took up residence in Lerwick (Shetland) gardens from 26th December 2015 – 14th January 2016 was the longest stayer we've enjoyed to date; but one day birds are, on the basis of the small sample of past British and Irish records, the exception rather than the rule.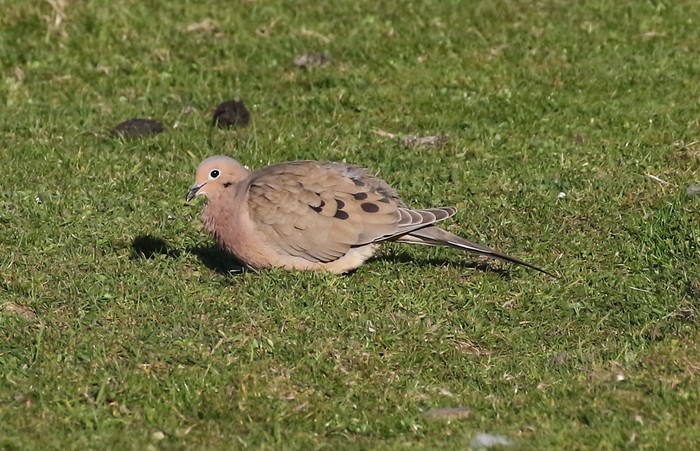 Perhaps this is one to look out for in a Shetland garden in the coming days?
Baikal Teal
Well, what can we say? Even by Baikal Teal's famously convoluted and dramatic standards, the recent history of the species in Britain in 2019 has been complicated to say the least. Following one seen on 20th March at Welney WWT (Norfolk) – but not present there the following day – we thought on 23rd April that we were getting a reprise when one was found at Doxey Marshes NR (Staffordshire).
An hour and a half after that news had broken, all bets were off again – it was a hybrid. Meh.
What a difference a week makes as, in the morning of 29th, a drake Baikal Teal was not only found at Ouse Washes RSPB (Cambridgeshire), but the news came out promptly and there was actually time for those quick on their feet to get down the road to see it.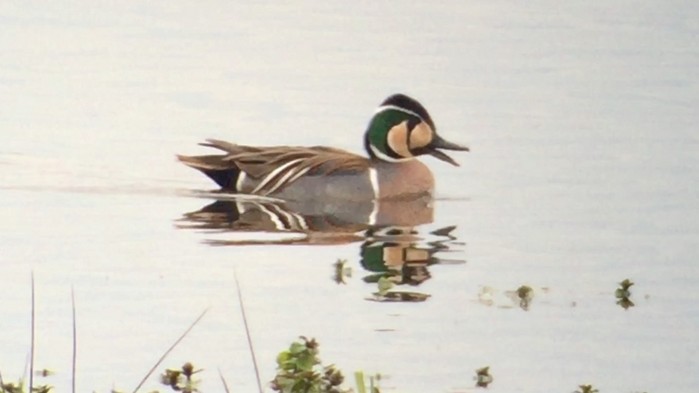 It goes without saying that there was no sign of it there on 30th…
Baikal Teal charted a chequered course onto the British list – relying, in the end, on scientific analysis of the feathers of a long-dead stuffed museum specimen before our first record was formally (re)admitted to the British list. They're clearly more than capable of getting here under their own wild steam, and there will, of course, be more apparently clear-cut birds in the years to come. However, with the spectre of escaped wildfowl fanciers' ducks hanging over us, we'll just have to do what we do with so many rare ducks… and that's take a personal viewpoint on just how wild any given un-ringed bird 'feels' in the field.
Moltoni's Subalpine Warbler
Hot on the heels of the glut of Subalpine Warblers of one flavour or another that landed on Scilly (and elsewhere) in the preceding week, this week we've had the final part of the species' triumvirate - Moltoni's Subalpine Warbler - added to the year's tally. And no, despite all signs to the contrary, it wasn't on Scilly this time…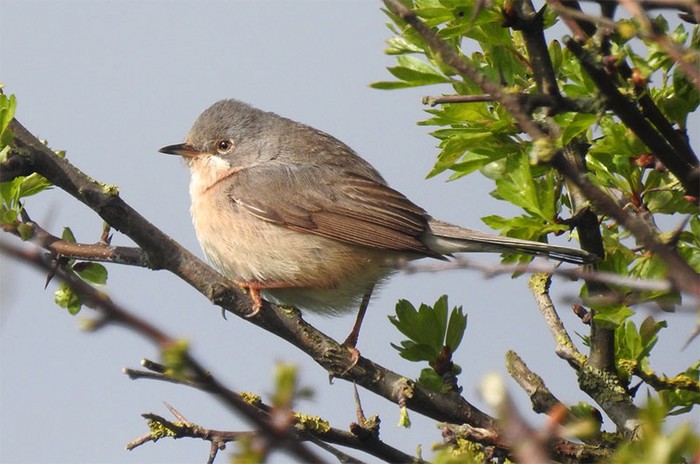 Instead, the latest example of this newly minted species pitched down up in Aberdeenshire at the Sands of Forvie NNR in the evening of 27th. A female, she maintains Scotland's burgeoning record for delivering examples of Moltoni's - the 11 accepted British records to the end of 2016 feature no fewer than nine Scottish birds.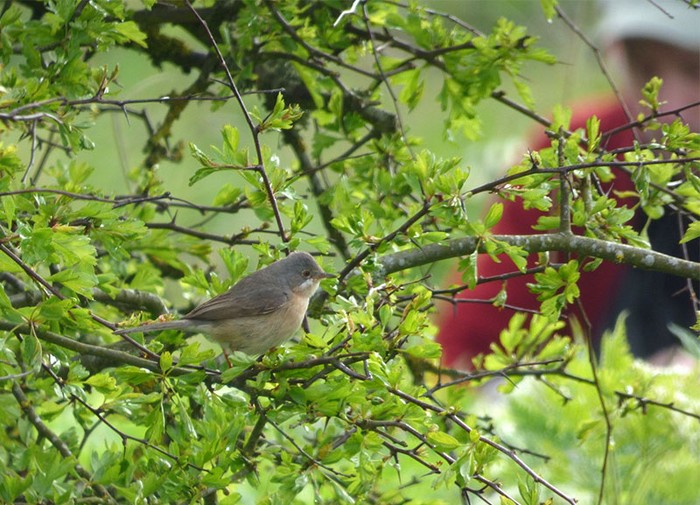 As yet, the species shows no signs of occurring in Britain in similar numbers to its similar cousins; and remains for now the Subalpine Warbler sp find of choice for the keen rarity hunter. As for an Irish record – the wait, for now, goes on…
Slate-coloured Junco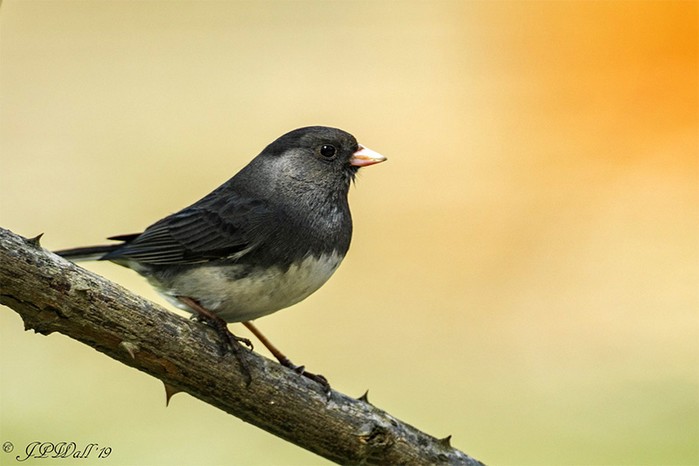 Funny old things, Slate-coloured Juncos. Like buses, you go a while without one and then a couple come along at once. 2018 proved to be a blank year for them, but this week the bird seen on 21st in a Ventnor (Isle of Wight) garden was joined in 2019 by a second individual, this time down in Devon at Westward Ho! on 24th-26th.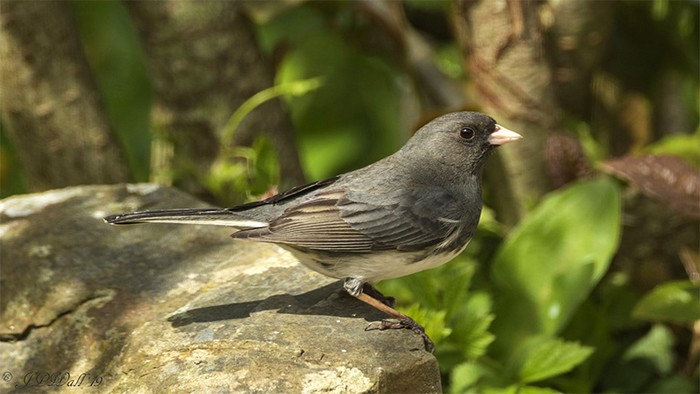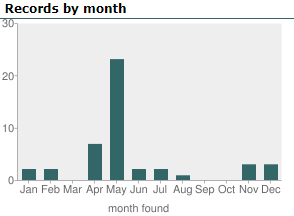 While the Ventnor bird of the previous week hadn't hung around, this Devonian male was a more obliging creature altogether, remaining there into the weekend and allowing those birders so inclined a chance to catch up with it.
Two birds in one spring may sound like a lot, but the species has real form in that regard – as noted last week, Slate-coloured Juncos of yore have turned up in April and May in Britain more than any other time of year. We've some way to go, however, before we beat 2017's tally of five birds reported in April and May – a wide scatter of records from Borders, Hampshire, Pembrokeshire, Gwynedd and Norfolk.
With all of May stretching out ahead of us, the moral of the story is that one could turn up just about anywhere – and a garden is as good a place as any to find one.
Greater Yellowlegs
Greater Yellowlegs remains a distinctly rare British proposition, unlike it's daintier cousin that, it seems, no winter is now complete without at least one overwintering example. Yes, Lesser Yellowlegs are fairly easy to come by. Greater Yellowlegs much less so.
That's never truer than in Argyll & Bute where we've just two prior records – the first on Islay on 25th October 1985, and their last also on Islay on 11th-14th May 2002. Those birds were separated by a full 17 years and, coincidentally, it's 17 years since the county's last one… and lo, this week they've had another, a brief bird on Loch a' Phuill on Tiree in the early afternoon of 28th before it flew off, never to be seen again.
Roll on 2036 and their next record. Hopefully a longer stayer this time…
Black-browed Albatross
Cornwall's already enjoying a good year for Black-browed Albatross, courtesy of the obliging individual that scythed past The Lizard of 8th February to the consternation and joy of finders Matt Doyle and Toby Phelps and then, fortune rewarding the brave, was seen again twice in the morning and afternoon of 9th.
Which brings us neatly to this week and, with freshening westerlies coming off the Atlantic as Storm Hannah came knocking on the door, a Black-browed Albatross seen flying west through Little London Bay off Marazion in the late morning of 25th. Another fabulous record from this stellar county for rare seabirds.
While the major seabird action was down off the south coast of Cornwall this week, the more substantial event remained on show in the north off the coast of Scotland where at least 15 White-billed Divers remained a more or less daily fixture off the coasts of Aberdeenshire and Moray, with nine off Portsoy (Aberdeenshire) on 29th the highest single site tally. Once again this week an Irish bird snuck into the news – this time in Co.Donegal where, on 24th, one was seen from Tory Island.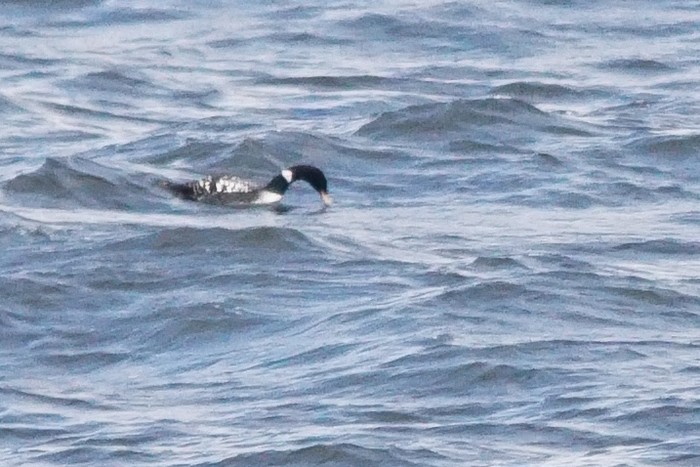 Ireland also provided the week's peak count of Pomarine Skuas - a tally of 48 birds noted off Mutton Island (Co.Galway) on 27th, a significant proportion of the some 250 birds noted in all around Britain and Ireland.
A Long-tailed Skua was seen from Seafield (Dumfries & Galloway) on 28th, with another noted that day off South Stack RSPB (Anglesey). On 30th an unconfirmed report came of nine off Bowness-on-Solway (Cumbria).
Our resident Cattle Egrets remain omnipresent for another week, though daily reports were beginning to dry up just a little, perhaps suggesting birds are thinking about skulking off to quarters new now. Nonetheless, a peak count of some 70 birds at Ham Wall RSPB suggests both that there are still plenty to go around and that Somerset remains the hotspot for the species in England.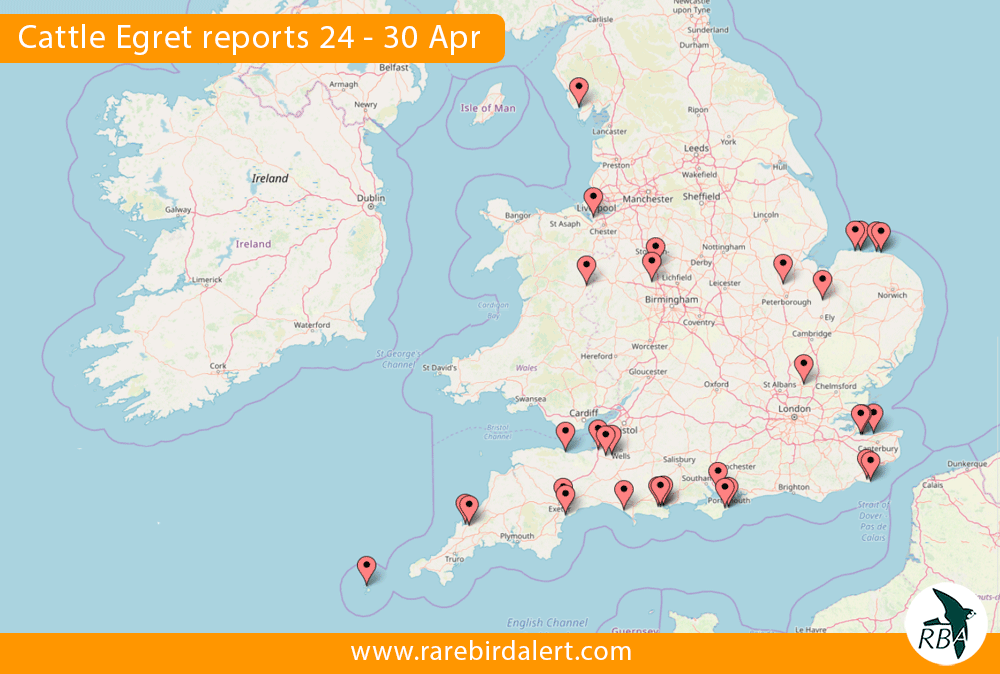 The Purple Heron remained in Norfolk at Burnham Overy throughout this week until 30th. On 29th another was seen on St Mary's (Scilly).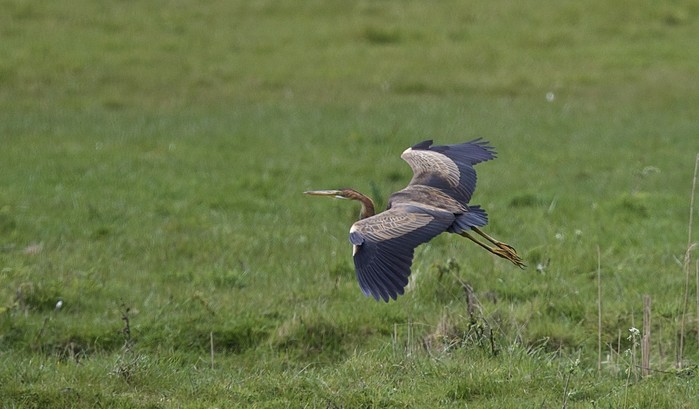 An adult Night Heron was found in Kent at Conningbrook Lake CP on 28th. The St Mary's (Scilly) bird was seen again on 30th; and a probable was seen at Crookhaven (Co.Cork) on 30th also.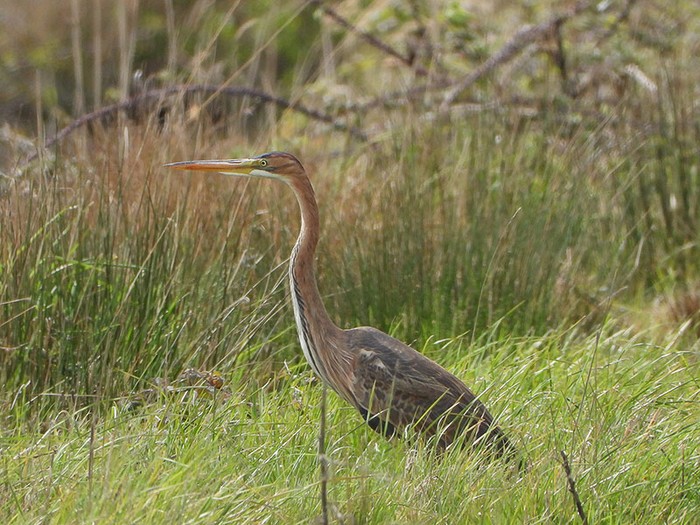 Another Black Stork was reported this week, this time from Hampshire where a probable was reported over Southampton on 27th. A possible White Stork over the Barbican Centre in London would have been a good record for the capital if confirmed. Other sightings this week amounted to one in West Yorkshire at Burley-in-Wharfedale on 25th, one over Marston (Lincolnshire) on 29th, and the suspiciously green-ringed individual present in Kent at Ashford and Conyer on 25th-27th. Speaking of plastic items, I hear that two of the Sussex introduced birds are setting about nesting this year. I've not looked that hard into all of this – presumably one has to get a licence before 'reintroducing' a species into the UK? I guess that's been done for this White Stork initiative? Or perhaps it's just like releasing Pheasants and, as long as what you're releasing doesn't cause the NFU to have kittens, it's basically okay. Anyway. I'm sure it's all been thought of already.
So hooray for Glossy Ibises, blissfully straightforward and here under their own steam. Lingering birds this week remained in Ireland at Rosslare (Co.Wexford) on 26th-27th; in Wales at Newport Wetlands NNR (Gwent) on 25th-30th; and in England at Marazion RSPB (Cornwall) on 25th-30th and Fishlake Meadows HIWWT (Hampshire) on 26th-29th. Further birds were seen on 25th at Upton Marshes NWT (Norfolk) and Lough Neagh (Co.Armagh).
Wandering Common Cranes continued to be reported this week from Shetland down to Kent and as far west at Ynys-hir RSPB (Ceredigion), where one was present on 24th-26th.
One of our recent Spotted Crakes remained into the current week – that present at Saltholme RSPB (Cleveland) still on 24th-25th.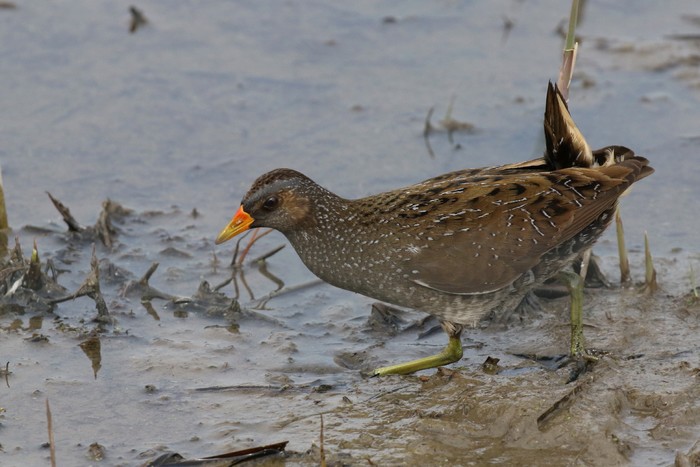 Really, no rare or scarce geese this week? See you next winter, Goose Formerly Known As Canada…
Ducks, then. Where better to start than in Lothian, where the American White-winged Scoter remained off Musselburgh still on 24th-30th, with his cohort of four Surf Scoters still present on 24th-29th too. Further Surf Scoters were noted in Ireland at Lahinch bay (Co.Clare) still on 25th and, on 25th also in Co.Clare, at Ballyvaughan; in Wales at Llanfairfechan (Conwy) on 30th; and, on 30th, in England off Selsey Bill (West Sussex) and St Aldhelm's Head (Dorset).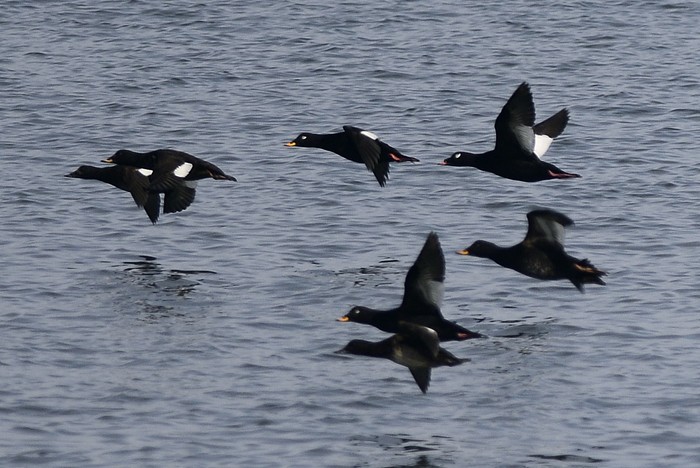 A probable drake Black Scoter flew past Portland and Ferrybridge (Dorset) on 30th, while a possible, distant, drake was noted on the sea off Minsmere RSPB (Suffolk) the previous day.
Highland's drake King Eider remained at Nairn on 24th-30th while, in Ireland, the first-winter drake dresseri 'Dresser's Eider' remained off Skerries (Co.Dublin) on 24th-30th.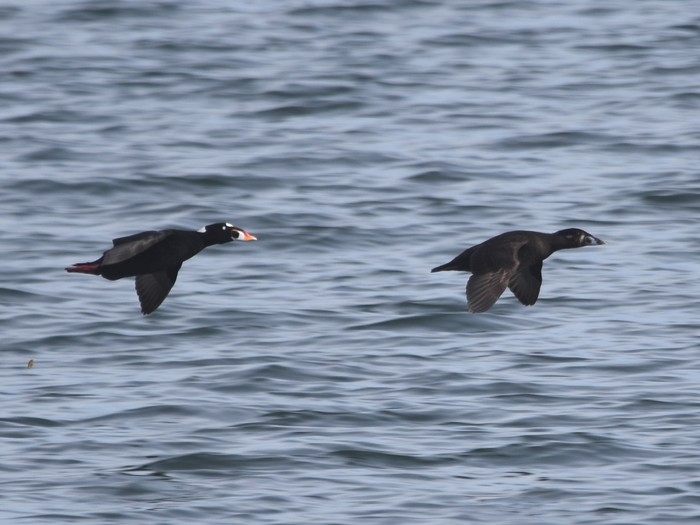 Shall we assume, until proven otherwise, that the female Bufflehead at Fairburn Ings (West Yorkshire) on 27th-29th is probably the ringed and presumed escaped individual that's apparently taken to wandering around England lately? Described as both elusive and distant... Yes, let's.
Moving swiftly onwards… Back in Highland, the drake Blue-winged Teal was still present at Mellon Charles on 24th-30th, and the drake Black Duck remained at Strontian on 25th-29th.
A drake American Wigeon was seen on Paxton Pits NR (Cambridgeshire) on 28th-30th; not, of course, the rarest duck to be reported from the county on Sunday by a very long chalk indeed…
Six or seven Green-winged Tealswere noted this week – one reported from Abberton reservoir (Essex) on 24th was followed by sightings from Peterstone Gout (Gwent) on 24th-27th, and settled birds at Berry Fen (Cambridgeshire) on 24th still; Budle Bay (Northumberland) on 24th-26th; Herringfleet Marshes (Suffolk) on 24th; Skewjack (Cornwall) again on 24th; and at Saltholme RSPB (Cleveland) on 26th.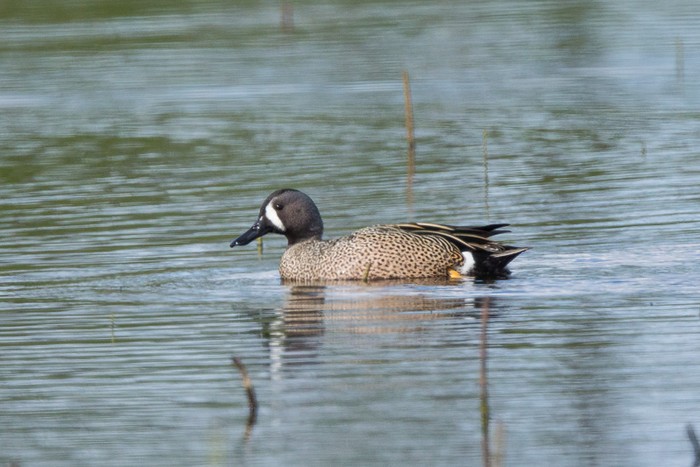 The young drake Lesser Scaup remained on Blagdon Lake (Somerset) on 24th-29th, while a drake Ferruginous Duck was found on 29th on a pond in South Kirkby Business Park (West Yorkshire). Ring-necked Ducks, meanwhile, held their own in double figures once more this week with 13 birds in all tallied nationally.
Last, but not least, the adult Pied-billed Grebe remained on Loch Feorlin (Argyll & Bute) on 25th-27th.
<!—Section Title -->
Where to begin in this bumper week of shorebird action? Perhaps with a perennial spring favourite of mine, the dainty loveliness that's a Marsh Sandpiper. One was found on 25th at Vange Marsh RSPB and presumably the same individual accounts for the bird seen on 26th at Blue Marsh Farm EWT.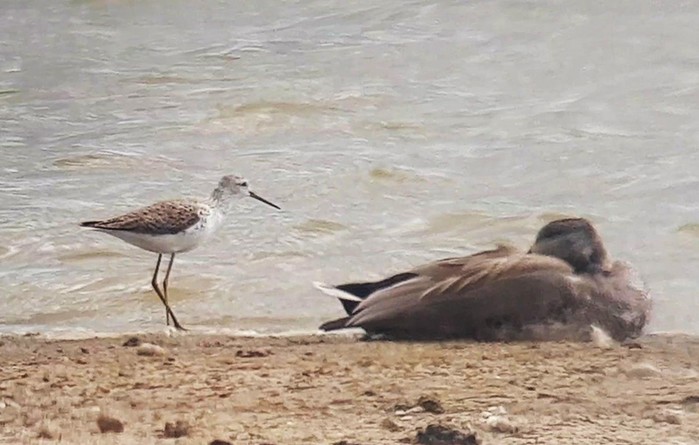 Sticking with the sandpipers for a moment, recent favourite the Spotted Sandpiper at Ferrybank (Co.Wexford) remained into another week, being reported from there once more on 28th; and on 29th Pectoral Sandpipers were found in Staffordshire at Barton-under-Needwood and Martin Mere WWT (Lancashire), the former bird remaining there the following day.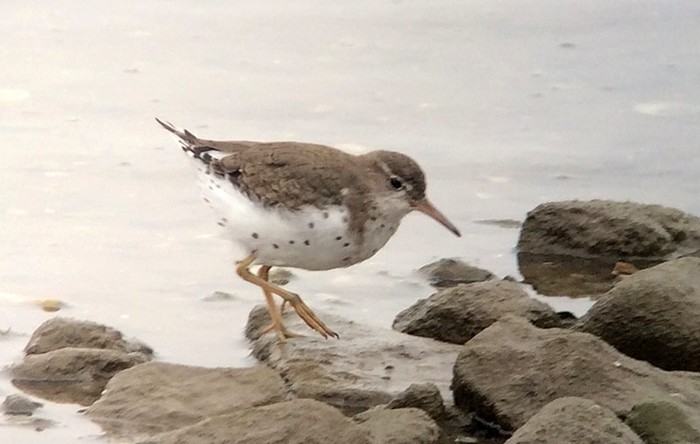 After a busy prior week, Black-winged Stilt activity quietened down a little, with some lingering birds remaining into the current recording period – one at Minsmere RSPB (Suffolk) still on 24th; two still at Dungeness (Kent) on 24th also; and one at Potter Heigham (Norfolk) still on 24th-29th. On 30th a fresh bird was at Ouse Washes RSPB (Cambridgeshire).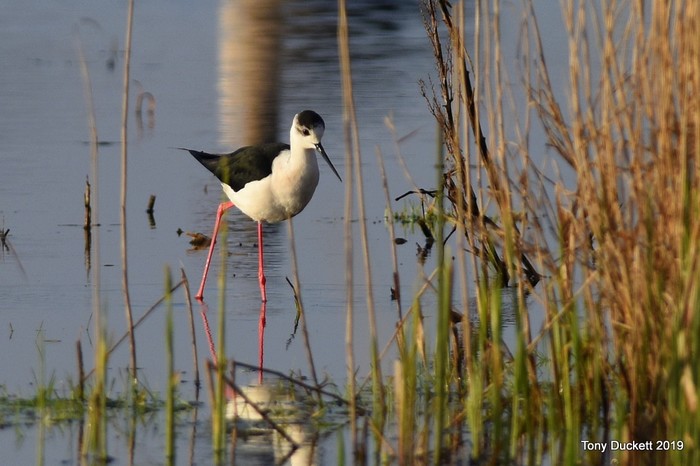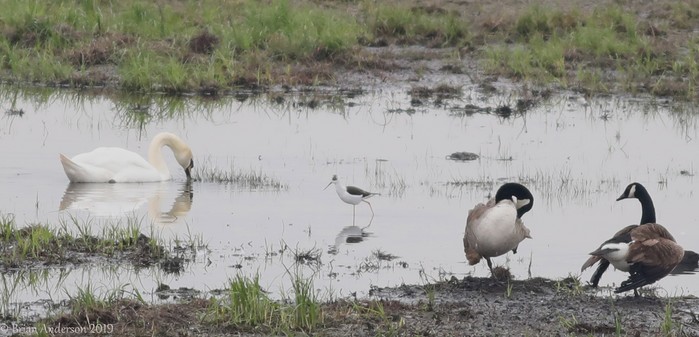 A Temminck's Stint stuck around at Bishop Middleham (Co.Durham) until 24th, while another was seen on 28th-29th at Hatfield Moors NNR (South Yorkshire).
Two Kentish Plovers were logged this week – one apiece at Pegwell Bay (Kent) on 24th, and at Ferrybridge (Dorset) on 28th.
Dotterel passage began to pick up some momentum this week, with around 35 birds in all seen nationally. Great Ormes Head (Conwy) held onto three birds as the week began, with a peak count of 10 present there on 26th – the largest trip of the week (lysergic Godlewski's Bunting notwithstanding).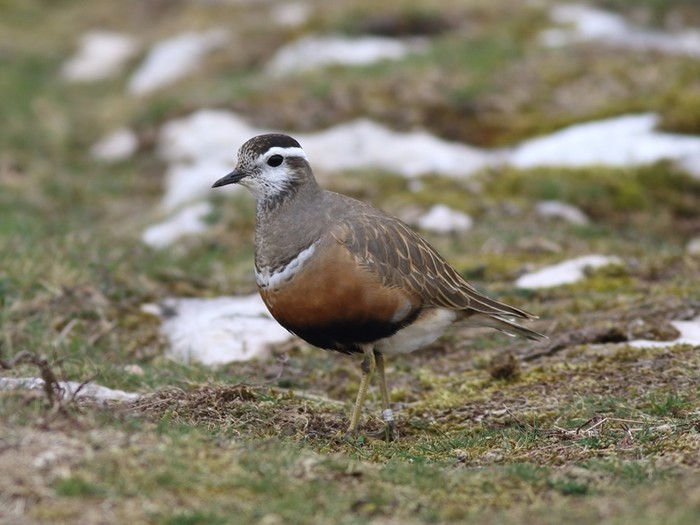 Unaware of the (brief) excitement its larger cousin was causing this week in Argyll & Bute, the wintering Lesser Yellowlegs was seen once more at Devoran Quay (Cornwall) on 25th.
In Lincolnshire, the adult Long-billed Dowitcher remained at Frampton Marsh RSPB on 24th-29th.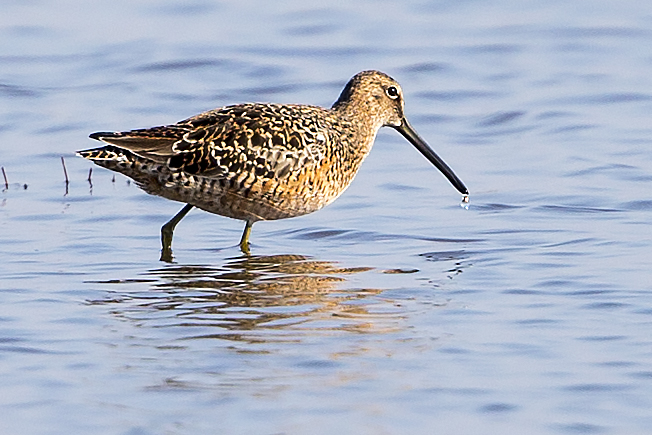 Finally, in Wales, the male
Red-necked Phalarope
was still present at Newport Wetlands NNR (Gwent) on 24th-25th.
What this week lacked in numbers - Iceland and Glaucous Gulls, I'm looking at you – it certainly made up for in terms of variety where our gulls'n'terns were concerned.
Getting those white-wingers quickly out of the way, Iceland Gulls fell sharply back to 10 birds seen nationally in the course of the week, while Glaucous Gulls could only muster a slightly less magnificent seven birds nationally.
Portland (Dorset) scored the rarest gull of the week, a Laughing Gull seen passing there in the early morning of 28th.
Much more commonplace, but always a treat, a Sabine's Gull was noted on 26th near Colonsay (Argyll & Bute).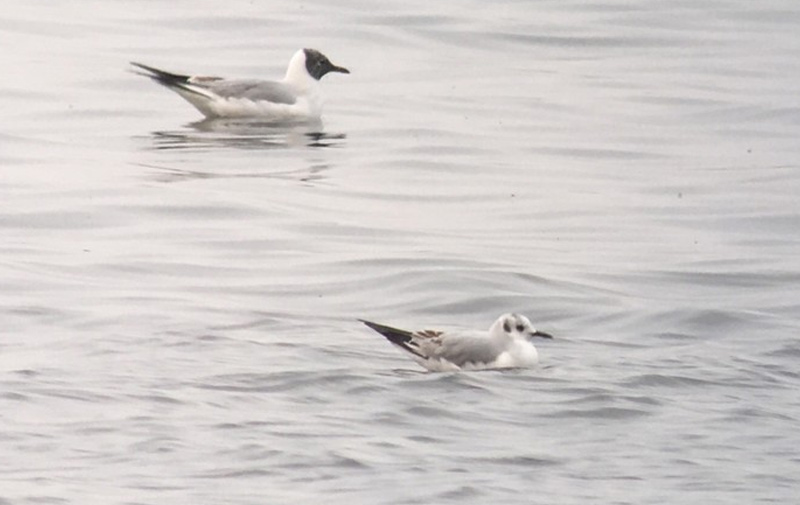 In the wake of the recent adult Bonaparte's Gull in Oxfordshire, this week presented two first-winter birds – one in Cardiff Bay (Glamorgan) on 25th-30th, and the other at Blashford Lakes HWT (Hampshire) on 25th-30th.
Which brings us finally to my modest prediction success of the week – the adult White-winged Black Tern seen at on 28th at Cheddar reservoir (Somerset). I need to up my game in terms of rarity, but baby steps and all that…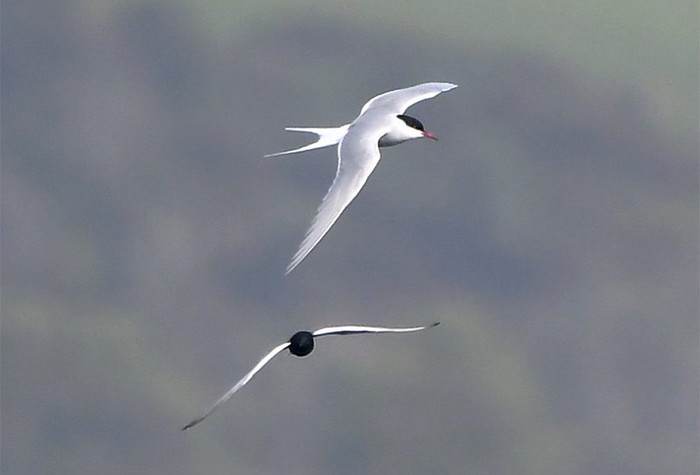 Straight to the top of the class this week amongst our raptors goes the male Red-footed Falcon seen on 27th-30th at Woodbridge airfield in Suffolk. Another adult male was found on 30th at Thorne Moors NR (South Yorkshire).
That's closely followed by a handful more Black Kites, though their numbers compared to the preceding week spoke volumes about the door slamming closed on them crossing the English Channel in the changing weather conditions. One was reported at the start of the week from East Burrafirth (Shetland) on 24th; others were seen in the following days at Spurn (East Yorkshire) on 27th and, on 28th-30th on Fair Isle (Shetland); on 28th at Ringwood (Hampshire); and on 29th at Steyning (East Sussex).
A Montagu's Harrier was over St Martin's (Scilly) on 29th and St Mary's and Tresco on 30th; another was seen over Rampton (Cambridgeshire) on 30th; Norfolk landed one over Winterton on 30th; as, finally, did Blacktoft Sands RSPB (East Yorkshire).
A probable dark morph Booted Eagle was reported from Coleford (Gloucestershire) on 29th. One day one of the latter will actually elevate from possible or probable to definite. And then the fun will really begin all over again.
All of this springtime vibe was counterbalanced by the lingering taste of winter - Rough-legged Buzzards seen on 24th still at Winterton (Norfolk) and Dounby (Orkney); on 24th also at Elmley NNR (Kent); on 26th at Filey (North Yorkshire); and on 29th at Martham (Norfolk) and Dunkirk (Kent).
Finally, a White-tailed Eagle was seen on 29th in North Yorkshire over Cayton and Scarborough, and an adult was seen in Norfolk at Egmere and in Suffolk at Covehithe and Carlton Marshes NR on 30th.
The passerines section this week just has to start with wagtails – for spring colour and variety, they had more going on than the Woolworths pick'n'mix. Starting with potentially the rarest candidate, a possible Eastern Yellow Wagtail was seen at Farmoor reservoir (Oxfordshire) on 24th-26th. One that needs a sound recording, were it possible.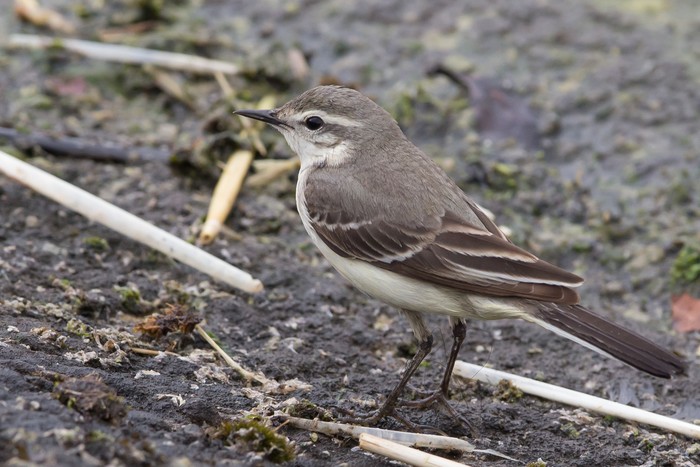 Another modest deluge of Blue-headed Wagtails occurred this week, with some 18 birds in all recorded, including three at Pilning Wetland (Gloucestershire) on 25th and two at West Runton (Norfolk) on 25th also. Amongst their number were some more intriguing birds… a probable male Spanish x Blue-headed Wagtail was noted at Skateraw (Lothian) on 27th, a Blue-headed x Yellow Wagtail at Chat Moss (Greater Manchester) on 29th, what appears to be a full-blown male Spanish Wagtail at Leasowe (Cheshire) on 26th-29th, and a probable Black-headed Wagtail over Wains Hill (Somerset) on 29th. Another probable Black-headed Wagtail was reported belatedly from Skye (Highland) on 26th.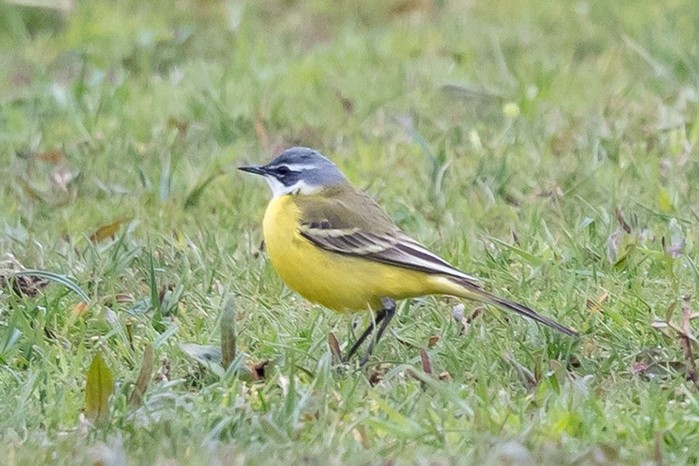 Returning awhile to Pilning Wetland, it also hosted a female Citrine Wagtail on 24th-28th; a great spring record augmented this week by a male at LLwyn-on reservoir (Glamorgan) on 27th-28th.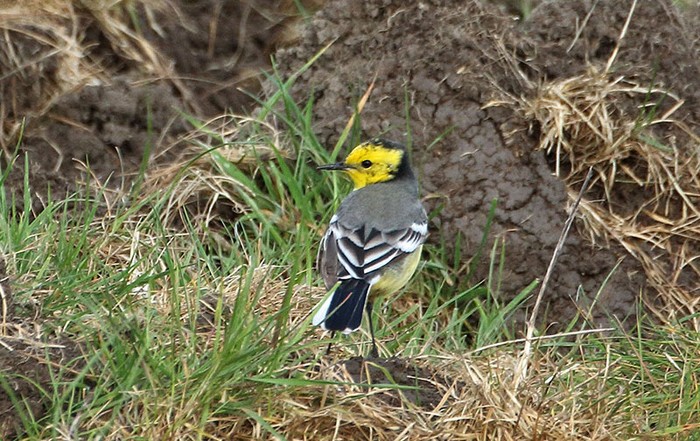 A Tawny Pipit was seen at Southwold (Suffolk) on 26th.
Turning to the warblers, the male Western Subalpine Warbler remained on St Agnes (Scilly) on 24th still, with another seen on 25th on Cape Clear (Co.Cork). A male Eastern Subalpine Warbler was in Lincolnshire at Gibraltar Point on 29th-30th, with a female trapped and ringed on Lundy (Devon) on 30th. Subalpine Warbler sp were seen on Holy Island (Northumberland) on 26th-28th, Beachy Head (East Sussex) on 28th, and Loweswater (Cumbria) on 29th.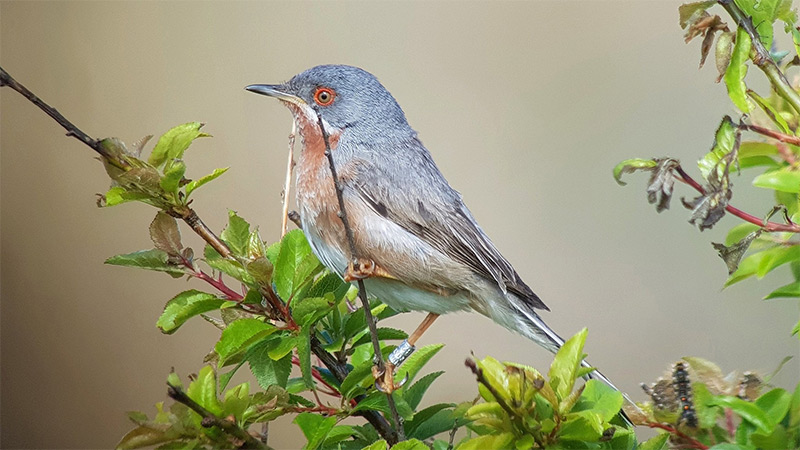 Lingering Yellow-browed Warblers from the previous autumn were seen and heard at Gunton (Suffolk) on 24th still and Northrepps (Norfolk) on 25th; further birds were seen at Hartlepool Headland (Cleveland) on 25th-26th, trapped and ringed at Dungeness (Kent) on 25th, and present on North Ronaldsay (Orkney) on 25th-28th. A Dusky Warbler was found in Derwent Gorge (Co.Durham) on 28th.
Four singing Iberian Chiffchaffs added to the spring's already handsome haul of the species – birds present this week at Hanningfield reservoir (Essex) on 24th; Dunsford (Devon) on 25th; at South Kirkby (West Yorkshire) on 27th-30th; and Red Rocks (Cheshire) on 29th. How many years do we give it before this is a regular breeder in the UK?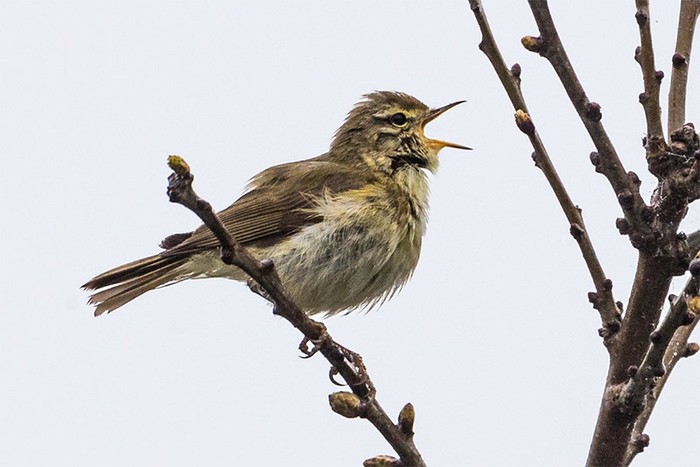 A Melodious Warbler was initially trapped and ringed on Portland (Dorset) on 25th, and still present on the island until 28th when it was retrapped.
Singing Savi's Warblers remained at Attenborough NR (Nottinghamshire) on 24th-30th, Minsmere RSPB (Suffolk) on 24th-30th with two birds there on 25th-29th, and at Farlington Marshes HWT (Hampshire) on 24th-25th.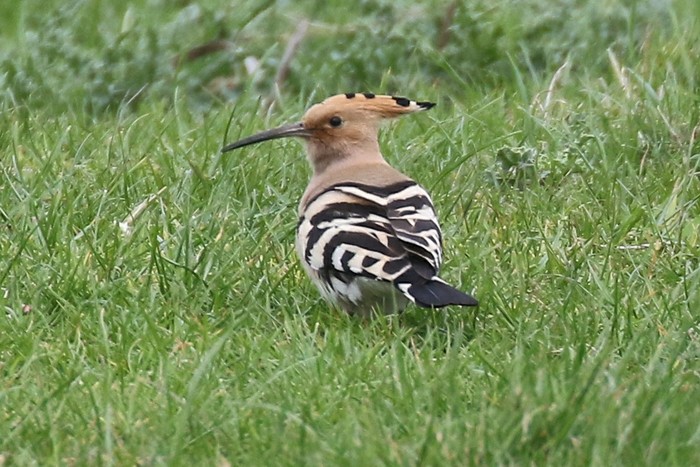 Most of the usual colourful spring overshoots were present and correct this week. Starting with Hoopoes, we had 11 birds logged this week from Fair Isle (Shetland) in the north to Rye (East Sussex) on the south coast. Alpine Swifts meanwhile turned up in some force, with at least five of their number recorded – though with such a supremely mobile species, there may have been more birds involved but it's perhaps best to err on the side of caution. Various Norfolk sites accounted for sightings between 26th-27th; Bempton Cliffs RSPB and Flamborough (East Yorkshire) on 27th-28th; and Corton and Lowestoft (Suffolk) on 27th. Further sightings came from Ham Wall RSPB (Somerset) on 25th, and Dungeness (Kent) on 27th.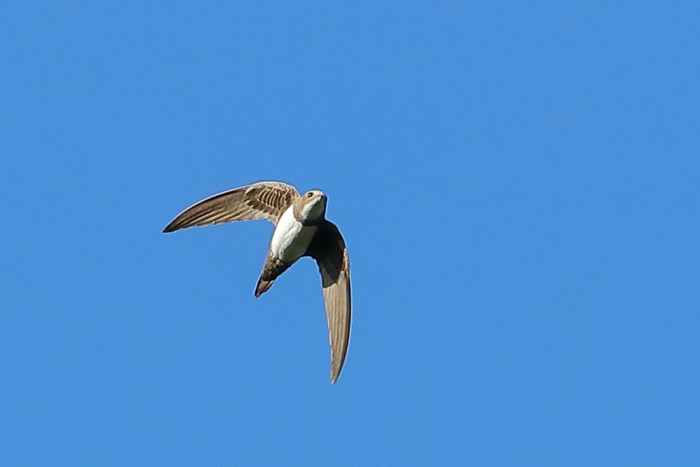 Norfolk meanwhile scored our third Great Spotted Cuckoo of the spring, a bird found at Gramborough Hill in the morning of 30th. One for the opening headlines were it not for the long-stayer on the Isle of Wight lately.
Had it only been confirmed, the possible singing Short-toed Treecreeper in Islands Thorn Enclosure in Hampshire's New Forest on 28th would have, of course, gone straight into the headlines…
Four Red-rumped Swallows were recorded this week – across the south of England at Exminster Marshes RSPB (Devon) on 24th, Minsmere RSPB (Suffolk) on 26th, and at Eastbourne (East Sussex) on 28th; and in Ireland at Tacumshin (Co.Wexford) on 26th.
Shetland landed a handful of Wrynecks this week, with birds seen on Unst on 25th, Out Skerries on 26th, Whalsay on 26th-29th, at Maywick on Mainland on 28th, and on Fair Isle on 28th.-29th. Other birds were reported from Winterton (Norfolk) on 24th, Barns Ness (Lothian) on 26th-27th, and Snettisham (Norfolk) on 26th.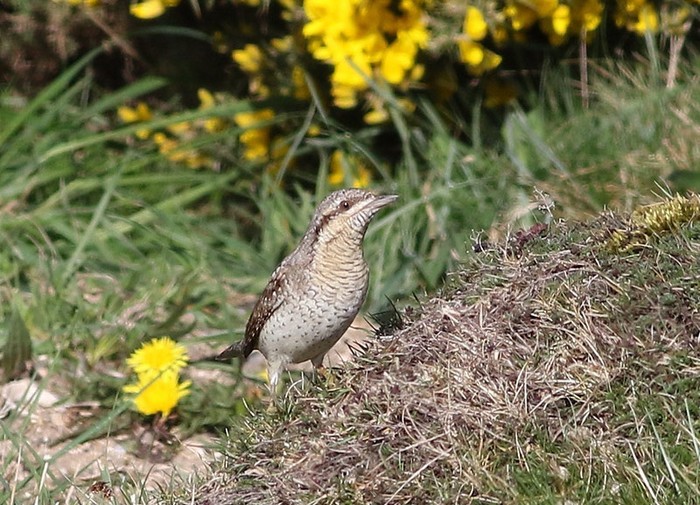 Two Short-toed Larks were logged at opposite ends of the country – one in Scilly on St Mary's on 27th, and one in Shetland on Noss on 27th-28th.
The waning of Waxwings continued apace – were it not for some 30 seen in Barnsley (South Yorkshire) on 25th we'd have barely scraped into single figures. There'll be a blank week sometime very soon, one imagines.
A probable Golden Oriole was seen on Tresco (Scilly) on 24th, followed the next day by a confirmed bird on St Mary's; and a further bird was reported on 29th from Rhoose (Glamorgan).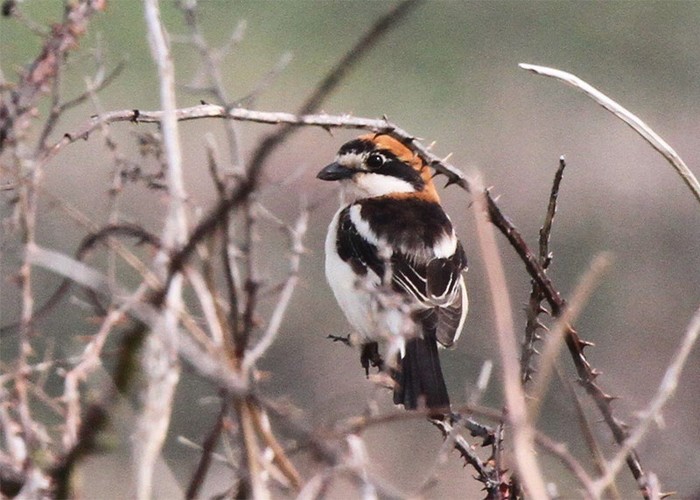 Shrikes were generally in short supply this week, with just three Woodchat Shrikes keeping their end up. These were lingering birds on Cape Clear (Co.Cork), Winterton (Norfolk) and on Bryher (Scilly) all on 24th with the Scilly bird still present on 29th-30th.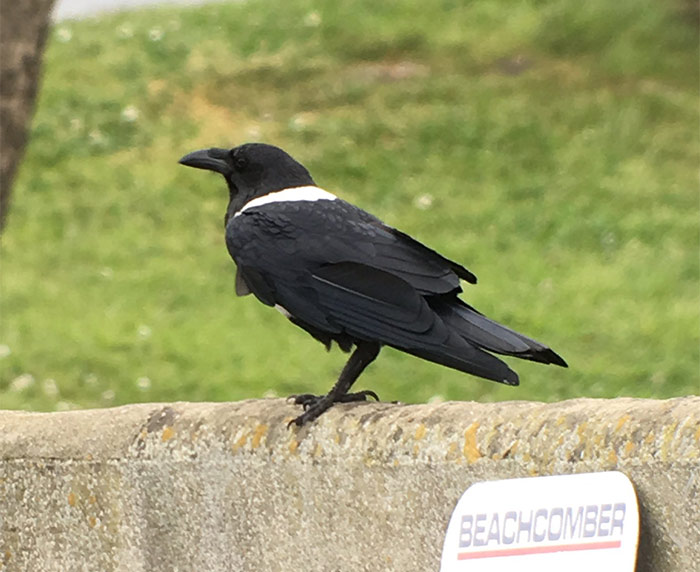 Having flirted with a sea crossing to Lundy last week, the Pied Crow took itself back to the Devon mainland this week, taking up presumably only temporary residence in Woolacombe on 25th-29th.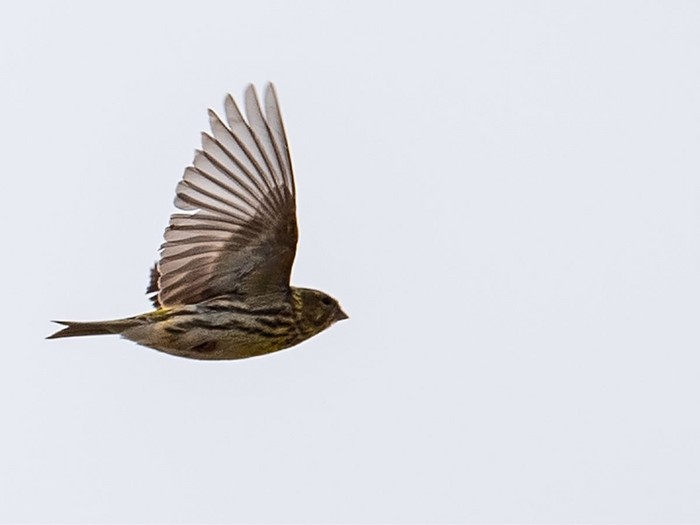 Just over half a dozen Serins were recorded this week – on Selsey Bill (West Sussex) still on 24th; reported from Scamblesby (Lincolnshire) on 25th; on Whalsay (Shetland) on 26th-27th; on Portland (Dorset) on 26th and 29th-30th; over Kilnsea (East Yorkshire) on 27th; at Dungeness (Kent) on 28th; on 29th-30th on Barra (Western Isles); and on 30th at Porthgwarra (Cornwall).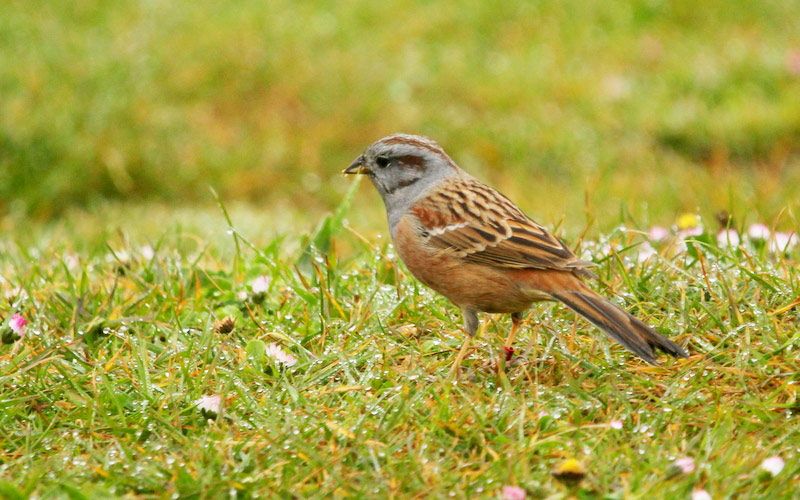 The male Ortolan Bunting remained at Abberton reservoir (Essex) on 24th-25th, and a Little Bunting was in an Easington (East Yorkshire) garden on 30th. Which would be all we have to say about buntings were it not for nearly the biggest news of the week and, had it proved to be so, potentially one to threaten the seemingly unassailable claim of the Shetland Tengmalm's Owl to be Bird of the Year. That is, of course, the escaped Godlewski's Bunting found on St Mary's (Scilly) on 28th – initially thought to be a Rock Bunting, in short order that had been reappraised – a decision helped in no small part by the presence of an aviary ring on its leg. The wait for a good, uncontentious Rock Bunting goes on…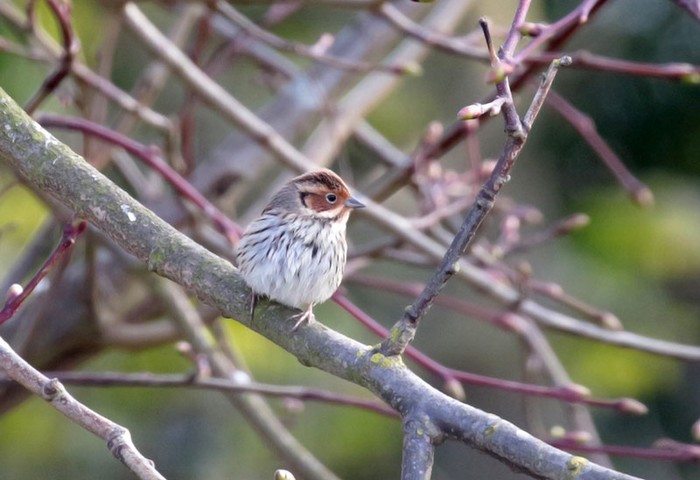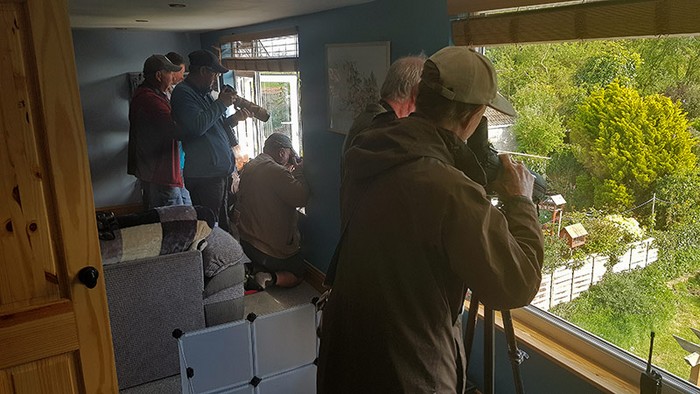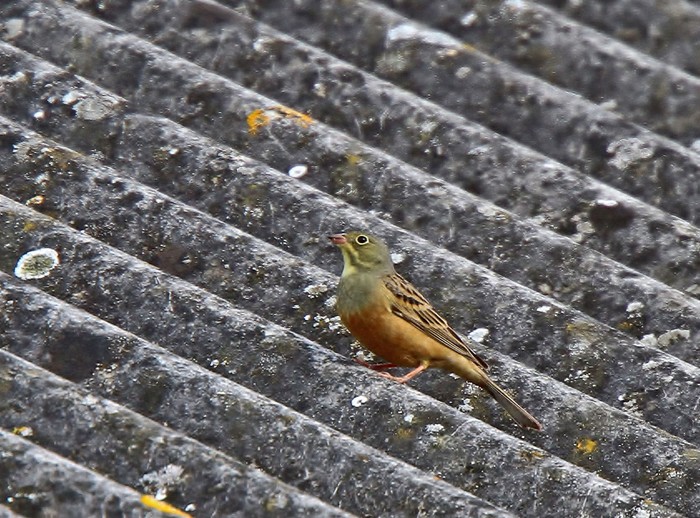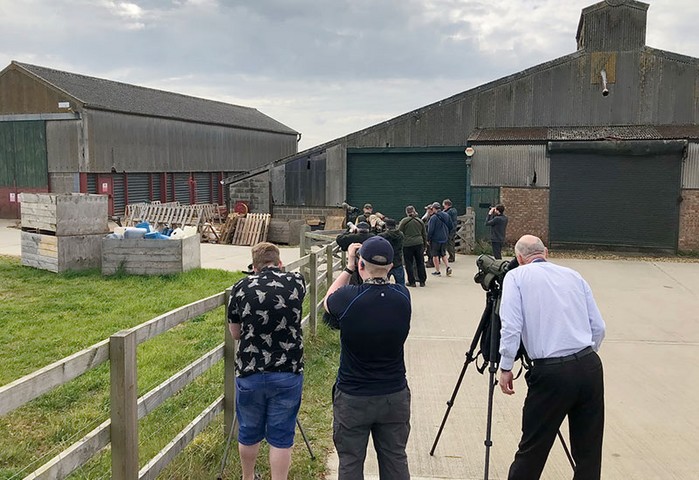 We'll start our overseas wanderings in Scandinavia again this week, in Denmark this time where the Black-shouldered Kite was again seen near Skagen on 29th. Far more to the point, one was also seen this week in France, nearer than ever to Britain. And not just anywhere in France – this one, on 24th, was at the Eurotunnel terminal in Pas-de-Calais. It's got to happen one day, surely…
Back to Scandinavia, in Sweden the displaying Wilson's Snipe remained near Vendel on 26th, and a Sardinian Warbler was found at Horsten on 27th. In Finland a White-throated Sparrow was found at Suomussalmi on 25th, a drake Black Scoter at Uusikaupunki on 27th, and a Cretzschmar's Bunting was seen at Sakyla on 27th also. Norway landed a White's Thrush at Utsira on 27th.
Holland held onto the wintering Nutcracker at Wageningen on 24th-27th; and a Calandra Lark was found at Goedereede on 25th-26th. In Belgium, meanwhile, the Pygmy Cormorant was again seen at Parc Domaine du Val Duchesse on 28th.
France enjoyed a plover double, with Sociable Plover at Onnaing on 24th-26th and a Caspian Plover at Saintes-Marie-de-la-Mer on 26th.
On Guernsey the American Royal Tern remained settled on 26th still.
Our travels are all much further afield from here on… On Fuerteventura (Canary Islands) the Dwarf Bittern remained present on 25th. Cape Verde, however, was where it was all going on – the Black Heron at Praia still on 26th was joined by two birds at Tarrafal on 26th; and a Black-capped Petrel was seen off Fogo on 27th.
On 27th, Georgia came into the news with an Amur Falcon at Dedopilis Tskaro and a Cinereous Bunting near Tsnori.
News from Turkey? We don't have much of that, usually, but this week there's a Lesser Flamingo seen on 24th at Kulu Lake.
So here we go, the first week of May is upon us and, like a switch has been thrown, the possibilities for rarities start to light up.
With a nod to the two Slate-coloured Juncos seen in the preceding weeks close to home and, further afield, the White-throated Sparrow seen last week in Finland, an American passerine remains firmly on the radar - White-throated, White-crowned and Song Sparrows have all been seen in the past in the coming week… not to mention around a tenth of all accepted British Slate-coloured Juncos.
From a different point of the compass altogether, Subalpine Warblers of one flavour or another are practically a certainty in the coming days. Numerically rarer, but still with the feeling of being relatively attainable given a fair wind and a smidgen of good fortune, fifteen past records of Red-throated Pipit for the first week of May give some succour to the rarity hunter. Who'd say no to a nice summer plumaged example of one of those? Not me.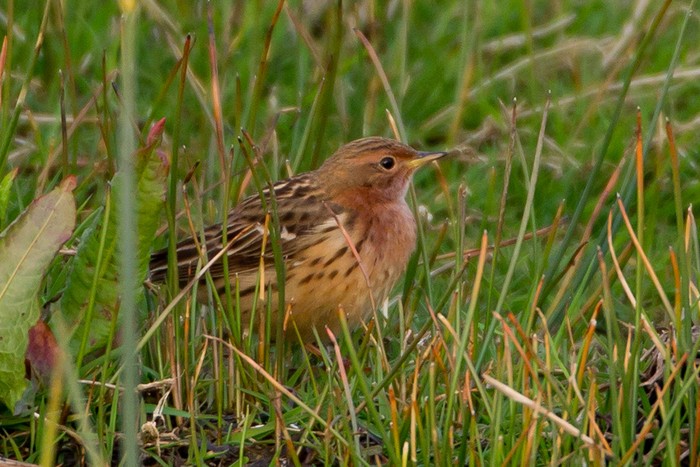 Jon Dunn
1 May 2019
Share this story
Tweet