Weekly birding round-up: 13 - 19 Mar
The week at a glance
Birthday Boy Bob bumps into Blue-winged Teal
Three Penduline Tits remain in southern England
Co Donegal's second Bonaparte's Gull discovered at Killybegs
Black Kite over Hook, Hampshire
Snowy Owls reappear on Mainland Shetland and linger on Orkney
The first Alpine Swift of the year arrives in Co Wicklow
An active Jet Stream and a procession of low pressure systems created yet another week characterised by heavy rain and strong winds. This March has made us suffer. The week began with Storm Gareth battering the north and west, and snow fell over Scotland during the weekend – spring felt a long way away. But as the review period concluded, the volatile weather settled, and it felt like the door was ajar ready for spring to squeeze in. But only just. Swallows, House and Sand Martins, White Wagtails and Little Ringed Plovers all arrived, but mainly in daily totals that you could log using your fingers and toes. The odd Osprey, a Wood Sandpiper, a Garganey and Arctic Skua were reported, but it was a case of these migrants arriving despite the weather, not because of it. The daily log from Portland Bird Observatory is the go to fix for a snapshot of how migration is progressing, and this week's low word count speaks volumes http://www.portlandbirdobs.com/.
But in spite of the unpleasant weather birders soldiered on. After a few weeks of post-Tengmalm's tranquillity in the birdfinding world, this week produced a quality selection of new rarities.
Blue-winged Teal
Drake Blue-winged Teals are such stunning creatures – so what better way to celebrate your birthday than finding a vagrant in the UK? Bob McMillan did just that, at the hinterland of Mellon Charles (Highland) on 18th. Great bird, great location.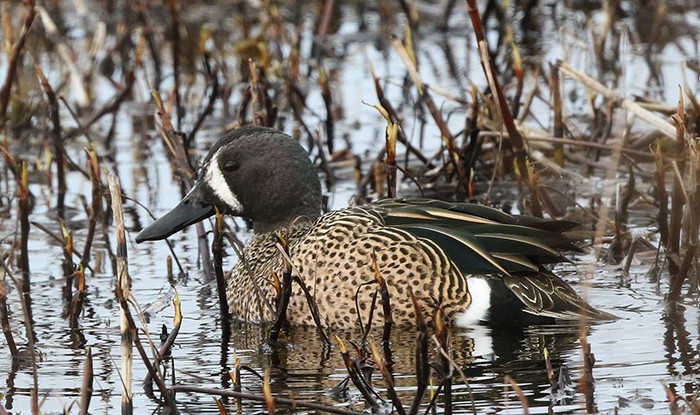 A glance at the distribution of British Blue-winged Teal records tempts you to believe you could find one anywhere, such is the spread of records. This maybe so, but only two of the previous 274 accepted British records (by the end of 2016) have emanated from Highland - both just one day drakes, at Tarradale on 31st August 1975 and Munlochy Bay on 30th March 1996. Arguments about the paucity of coverage and over supply of suitable habitat aside, simply looking at the raw data confirms that Bob's birthday surprise was a corker – well done Bob! The teal lingered until 19th, thus becoming the first multiple day record for the county.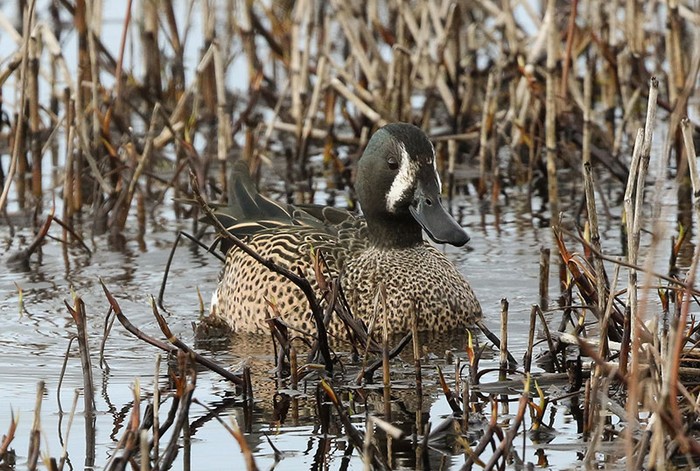 Scotland hosted Britain's first Blue-winged Teal, when a female was shot near Drumlanrig (Dumfries & Galloway) in 1858. The Birds of Scotland (Forrester & Andrews et al.) details 44 records of 51 birds amassed by 2004. Records peaked in the last quarter of the 20th Century – there were four birds in 1978, 1979, 1980, 1984 and 1995, and five in 1986 – but since then records have dropped off. None were discovered between 1998 and 2003, but in the subsequent 15 years there has been an average of at least one Scottish record per year, including returning birds in Clyde, Dumfries & Galloway and Orkney.
Since their peak in 2010, the annual totals of Blue-winged Teals arriving in Britain and Ireland has decreased over the subsequent decade. 2017 turned out to be a blank year, but last year produced reports of five individuals, bucking the recent trend. Whilst breeding population data illustrates a recent downturn in the US population, the general trend over the past decade has been that of increasing numbers.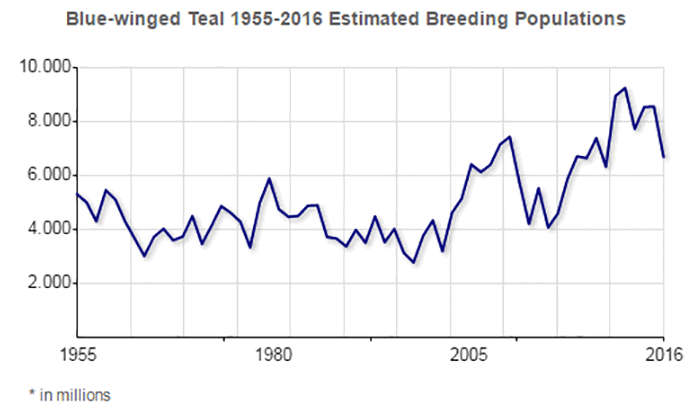 Penduline Tits
Three Penduline Tits were on show this week. A bird at Grove Ferry NNR (Kent) was presumably the bird available between 21st-24th January, whilst birds in London (at Crossness LNR since 18th February) and Dorset (Lodmoor RSPB since at least 6th February – although there was an unconfirmed report of one there on 21st January) both remained on show.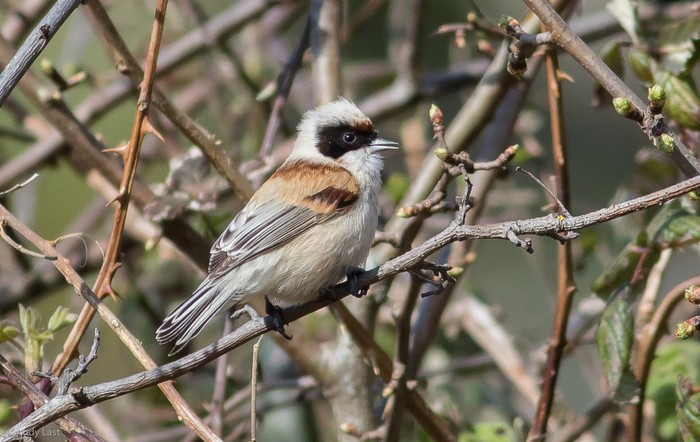 Bonaparte's Gull
Despite the uncountable hours of gull watching that has taken place at Killybegs (Co Donegal) over the years, it was February 2018 before someone finally picked out a Bonaparte's Gull. And just over twelve months later comes number two, this time a 1st-winter discovered by Graham Mitchell. Early spring is a great time for finding a Bonaparte's, so expect more to be discovered over the next week or two.
Black Kite
Debby Saunders observed a Black Kite over the M3 junction 5 in Hook (Hampshire) on 18th, whilst on the same day in the same county, a possible Black Kite was noted arriving off the sea at Needs Ore Point. So far this year there have been unconfirmed reports of Black Kites in Cambridgeshire (Earith on 27th January), Cornwall (two north of Kilkhampton on 22nd February) and one on the Hampshire/Surrey border (Rowhill Nature Reserve for several days around 26th February) prior to today's records.
Northern Isles Snowy Owls
Not the owl that some of us wanted to reappear on Mainland Shetland, but a reappearing owl all the same – first seen on the 28th February at Ronas Hill, a Snowy Owl reappeared there on 14th March and was subsequently at Mangaster on 16th.
On Orkney the Snowy Owl was still on Eday 13th-14th.
Alpine Swift
Having originally been reported as a 'possible' on 16th an Alpine Swift was firmed-up at Greystones (Co Wicklow) on 19th.
After a blank week last time around, one White-billed Diver swam back into the weekly tally - the Mainland Shetland bird (at South Nesting) was still present on 16th. In Cornwall the adult Pacific Diver reappeared in Mount's Bay, off Marazion on 19th.
Just one Balearic Shearwater was recorded, off Porthgwarra (Cornwall) on 17th. Meanwhile an unseasonal Leach's Petrel flew past Rossall Point (Lancashire) on 14th.
A Grey Phalarope arrived at Conwy RSPB on 14th and remained until 19th.
All but one of this week's Glossy Ibis records concerned reappearing or lingering birds – the new arrival turned up at Oare Marshes (Kent), whilst flocks of ten and seven remained in Co Cork and loners were logged in Cornwall, Co Wexford, East Sussex, Gwent, Somerset and Suffolk.
Approximately 297 Cattle Egrets were registered across 17 counties (with the caveat that some of the Cornish flocks may have been double-counted) .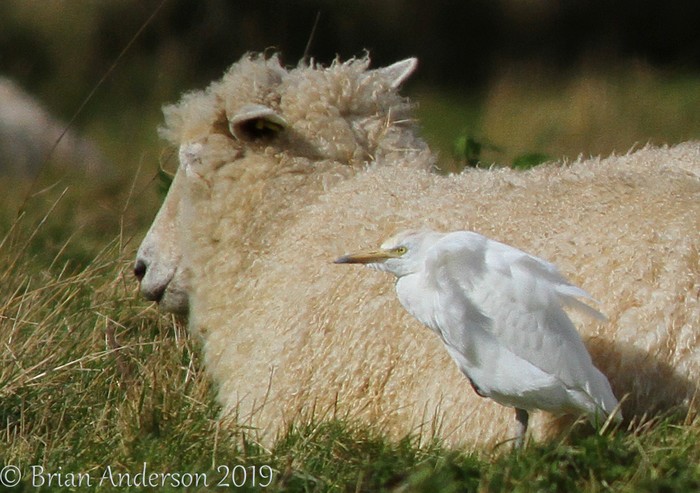 The best of the goose records was a Richardson's Cackling Goose and a Canada Goose on North Uist (Western Isles). Meanwhile a Canada Goose on Barra (Western Isles), Todd's Canada Goose on Islay (Argyll) and two Todd's Canada Geese at Harpsdale (Highland), the latter joined by a Taiga Bean Goose, all remained on show. Tundra Bean Geese remained in Norfolk (up to 12 at Welney WWT), Shetland (a singleton on Unst) and West Yorkshire (a lone bird at St Aidan's RSPB). Flyby Bean Goose species passed Long Nab (North Yorkshire) on 14th and Whitburn (Co Durham) on 19th, Black Brants visited Spurn (East Yorkshire) and Lurgangreen (Co Louth) and possible Grey-bellied Brants were in Co Louth and Highland.
Nigel Milbourne discovered a fine drake Lesser Scaup at Blagdon Lake (Somerset) on 16th, which was present concurrently with the long-staying drake at nearby Chew Valley Lake.
A total of 21 Ring-necked Ducks included flocks of seven in Co Cork and six still in Co Monaghan, with singles in Co Clare, Denbighshire, Cornwall/Devon border, Devon, Dorset, Highland Kent and Worcestershire.
Four American Wigeons (lingering birds in Highland, Lancashire, Leicestershire and Worcestershire) and twelve Green-winged Teals (all lone drakes across eleven counties) were also recorded during the period.
Three Surf Scotersremained on show – two in Co Meath and the single drake in Lothian.
The Pied-billed Grebe continued its residence on Mainland Shetland.
It was same old, same old in wader world – long-staying Lesser Yellowlegs in Cornwall and Dorset, Long-billed Dowitcher in Lincolnshire and Spotted Sandpiper in Co Wexford. The wintering Temminck's Stint in Chapel Amble (Cornwall) was again present intermittently.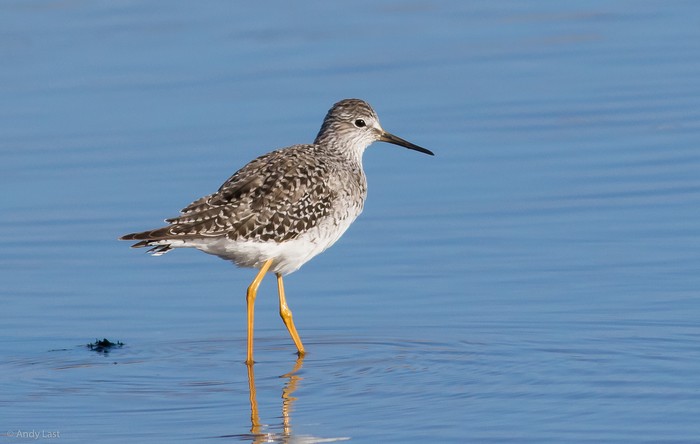 Twelve Ring-billed Gulls were recorded, two in Britain (adults in Cornwall and Hampshire) and ten in Ireland (five together in Co Kerry, two in Co Cork and singles in Co Antrim, Co Limerick and Co Louth). Four lingering Kumlien's Gulls involved an adult in Leicestershire and 2nd-winters in Co Down, Co Limerick and Suffolk.
In Norfolk an adult hybrid Ring-billed Gull x Lesser Black-backed Gull showed well at Blakeney Harbour from 16th-19th.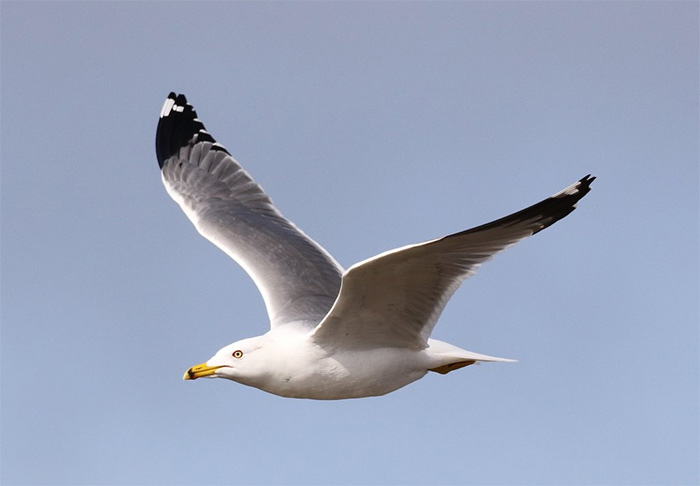 A juvenile White-tailed Eagle arrived at Hatfield Moors (South Yorkshire) on the final day of the last review period. The bird was still present on the morning of 13th, before departing to the north at 12.55pm. Having dipped the eagle at Hatfield that morning, Tom Lowe headed to work in East Yorkshire, where the eagle came to him! Just 16 minutes after leaving Hatfield Moors it entered Goole Fields airspace, 9 miles to the NNE. The eagle was logged over nearby Blacktoft Sands RSPB during the early afternoon, before it disappeared. It is tempting to believe that the Yorkshire juvenile is the bird that reappeared at Sleddale (Cleveland) on 17th-19th (having been present intermittently since last year). However, plumage differences seem to discredit this idea - namely the large white patches on the leading edge of the wings visible, but apparently not present on photos of the Yorkshire bird.
In addition to the aforementioned Yorkshire and Cleveland records, 19th produced a flurry of White-tailed Eagle sightings – reported over Ringwood (Hampshire), Wivenhoe (Essex) and Woodbridge (Suffolk). In Kent an eagle species flew over near Eastry on 18th.
A Rough-legged Buzzard reappeared on St Martin's (Isles of Scilly) on 15th, having last been reported there on 26th February. Elsewhere Roughlegs were logged on Orkney Mainland, in Kent (at Chetney Marshes and Ash Level), London (over King George V Reservoir) and Norfolk (at Weeting Heath NT).
The improving weather towards the end of this review period brought a new Red-rumped Swallow to Fingringhoe Wick EWT (Essex). The bird was available from 11.25am-12.45pm before it departed.
Two Coues's Arctic Redpolls in Norfolk (at Cockley Cley and Sculthorpe Moor NR) were the only examples of their species reported this week. It transpires that the Arctic Redpoll reported in Shropshire during the last review period was a genuine record, despite my reservations about the validity of the claim. It was still present on 9th March, but not thereafter.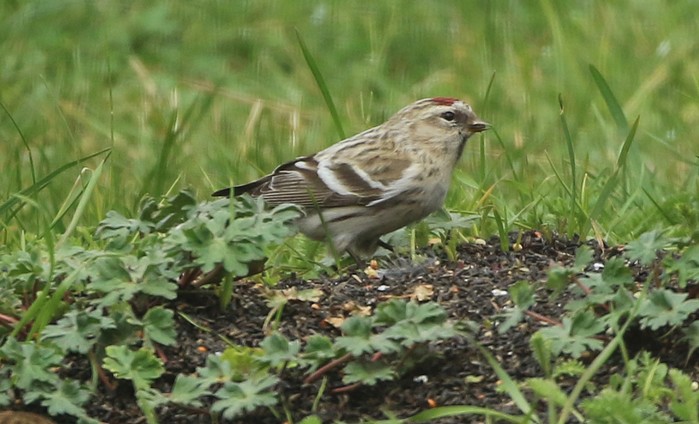 In Norfolk the Weybourne Little Bunting crept into this review period – it was still present on 13th. The Pallas's Warbler at Coverack (Cornwall) remained until 18th.
Thirty Shorelarks (15 in Lincolnshire, 11 in Norfolk, four in Suffolk), eight Yellow-browed Warblers (in Cornwall, Dorset, Gloucestershire, Kent, London and Somerset) and six Great Grey Shrikes (in Co Durham, East Sussex, Northamptonshire, North Yorkshire, Nottinghamshire and Suffolk) were all logged during the week.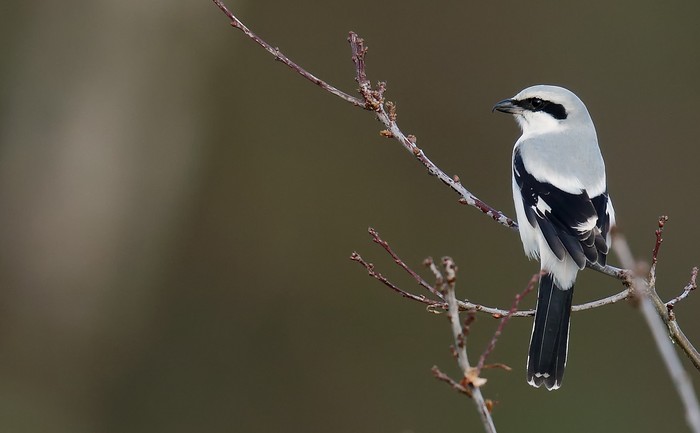 A total of at least 130 Waxwings involved at least 76 in England and 54 in Scotland.
Of most relevance to British birders, the American Royal Tern remained on Guernsey (Channel Islands).
Elsewhere the near continent hosted the long-staying Nutcracker (Netherlands) and Pygmy Cormorant (Belgium), a lingering Wallcreeper and new Alpine Accentor in northern France and Forster's Tern along the Atlantic coast of France.
From Spain came reports of two different Sociable Plovers and a lingering Steppe Grey Shrike, Sweden continued to host Eastern Imperial Eagle and Oriental Turtle Dove, the American White-winged Scoter was still in Iceland and American Herring Gull, Pied-billed Grebe and Greater Yellowlegs were all on the Azores.
The jet stream should budge further north during the next few days – consequently conditions should be a little less windy, a bit drier and a bit warmer than it was during this review period. However, northern Scotland will still experience some heavy rain and strong winds, and everywhere is likely to receive some wet weather at some point during the next seven days. High pressure may establish for a short period towards the middle of the forthcoming review period, which may provide an arrival window for summer migrants, but otherwise it will be another week dominated by low pressure and its associated weather fronts.
Rare gulls are likely to pass through – expect more Bonaparte's at the very least. Snowy Owls may be on the move - this time last year we had a bumper crop, so perhaps the coming week will add to the tally of two currently on the Northern Isles. We'll shortly be entering Short-toed Treecreeper time, and of course more Alpine Swifts, a Great Spotted Cuckoo, or further Red-rumped Swallows are always a possibility as we enter the latter stages of March. From the opposite direction, three dead Brunnich's Guillemots have been picked up during this week in previous years, so perhaps it is time for live one in late March. And we're still in the 'if we're going to get an Evening Grosbeak it'll be now or never' time of year, so fingers crossed...
Stuart Piner
20 March 2019
Share this story
Tweet