Weekly birding round-up: 6 - 12 Feb
The week at a glance
Cornwall delivers a spectacular Black-browed Albatross
And the recent Scottish Ivory Gull makes a full recovery
The weather took a turn this week, swapping the recent cold snap for a sustained milder spell – though 'mild' is wholly relative, referring simply to the wind coming off the Atlantic rather than straight out of the Arctic. This was Storm Erik's moment.
Fortune favours the brave, and so it proved this week for those who, despite the unpromising time of year, decided to station themselves on a headland and stare into the teeth of the storm…
Black-browed Albatross
After a couple of weeks of making the best of the winter's lot, with some scarce to middling rare warblers and some lingering rarities on offer, this week served up a proper, top drawer rare bird. Not only that – but one in the sort of circumstances that make every birder's stomach do a little flip.
We've all been there, sea watching in hope rather than genuine expectation. That's the sea watcher's lot, really. A triumph of optimism, leavened with patience and common sense. We all know that 99.9% of the time we're going to be spending time watching Gannets and the odd gull. But that doesn't stop us from going back for more, because there's always that faintest of possibilities that the next bird to hove into view is going to be something really, really special.
It's never happened to me. For example, my British track record of deciding against being in the right place at the right time for Fea's Petrels is probably second to none. I can only imagine how euphoric the moment would be when a Black-browed Albatross suddenly appears out of nowhere. And even then, my imagination probably does the heart-pumping, adrenalin-soaring reality scant justice. It must feel incredible – all those cold, salty, shivering hours suddenly worth every minute.
So to The Lizard on Cornwall's south coast in the late afternoon of 8th, when just that moment unfolded for Matt Doyle and Toby Phelps. And not just a moment – the Black-browed Albatross in question was joyously on view over a turbulent sea for a full six minutes, allowing gripping photos and video to be taken. Better still, it transpired that the bird wasn't simply passing through on 8th for, the following day, it was seen twice more, once in the morning and again in the late afternoon.
February might not feel, on the face of it, like a promising time of year for a rare seabird but the reality with Black-browed Albatrosses is actually somewhat different – a glance at our past accepted records shows it's as good a month as any outside of the November-January close season.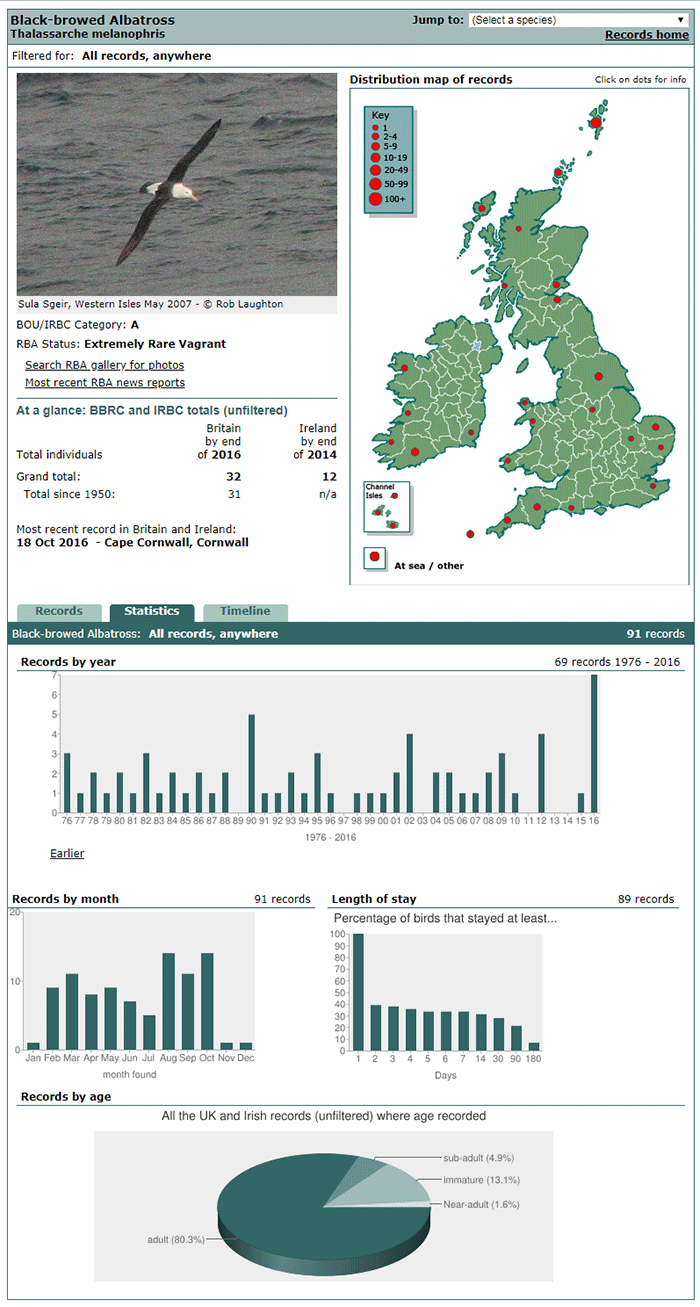 Cornwall boasts four accepted records to the end of 2016, though of course there have been further claims down the years. Some of those may have fallen at the not proven hurdle, but there will be no such problems for this latest bird. Just take a moment to watch that atmospheric video again…
Oh my. It's the stuff dreams are made of.
Ivory Gull
Discovered in a parlous state in a Stranraer (Dumfries & Galloway) garden on 24th January (though, let's face it, we'd all love to find one of those on our lawn, whatever state it was in), the adult Ivory Gull that's been convalescing at Hessilhead Wildlife Rescue Trust had, by the weekend of the past week, made a full recovery. A release was scheduled for Monday 11th.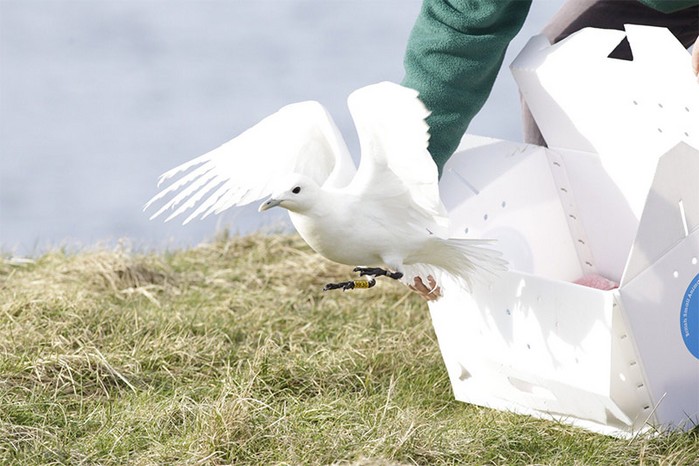 And, at 1pm on 11th, the bird emerged back into the limelight at Stevenston Point (Ayrshire) for a brief curtain call – brief as, 25 minutes after its release, it set off north, never to be seen again.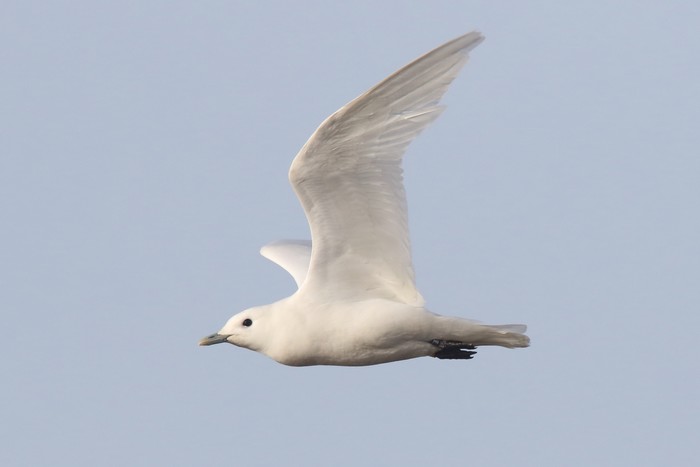 The last one of the winter? Never say never…
We've an unusual amount of variety amongst our seabirds this week, if not exactly quantity, compared with recent weeks. Rarest of the lot, as usual, was the week's only reported Pacific Diver, this being the adult once more seen at Crookhaven (Co.Cork) on 7th.
White-billed Divers were accounted for by the adult still present off Barra (Western Isles) on 10th, and a further possible bird seen from Maidens (Ayrshire) on 9th.
Back to Cornwall, and playing (significant) understudy to the week's main event, a Balearic Shearwater was seen from The Lizard on 8th; on 10th, a Leach's Petrel rewarded the St Ives stalwarts.
The Lizard served up a Pomarine Skua on 8th also, while on 9th one was seen off Mousehole and nearby Roskilly.
Four single Little Auks this week had a more easterly distribution – being seen respectively from Gibraltar Point NNR (Lincolnshire) on 8th, Parton Rocks (Cleveland) on 9th, off Holy Island (Northumberland) on 10th, and UNst (Shetland) on 11th.
We'll start our long-legged beasties section with Glossy Ibises which, in Ireland in particular, were still a notable feature in the news. Three single birds were seen in Ireland – one in Co.Westmeath at Gorrynagowna on 7th, and birds in Co.Wexford at Cahore Marsh on 8th-10th and Rosslare on 9th-12th - the Cahore Marsh bird appeared to have been present since the start of the month; and the flock of 13 remained at Clonakilty (Co.Cork) on 11th.
Cornwall gave us a bird at Helston again on 6th-12th; the Fremington individual remained in Devon on 6th still; and the recent bird remained settled in Gwent at Newport Wetlands NNR on 10th-12th.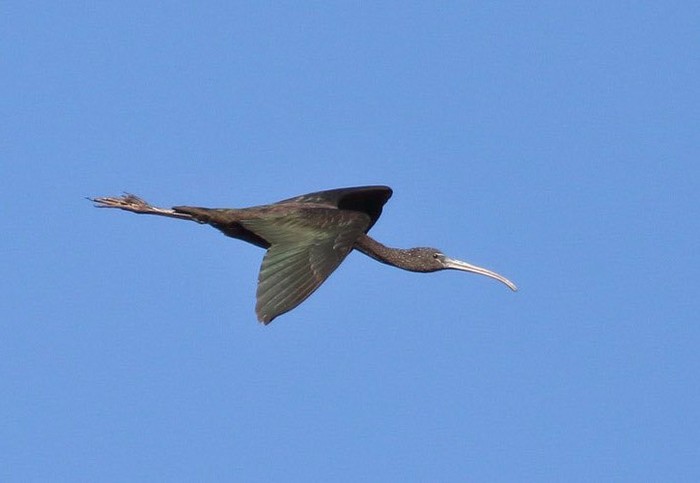 Numbers of Cattle Egrets reported this week began picking up again, though not to quite the giddy heights of recent weeks – some 250 birds were logged over the course of the past days, with our highest single site tally coming from Wadebridge (Cornwall) on 12th with 44 birds, followed closely by Ashcott Corner (Somerset) on 11th where 40 birds were logged.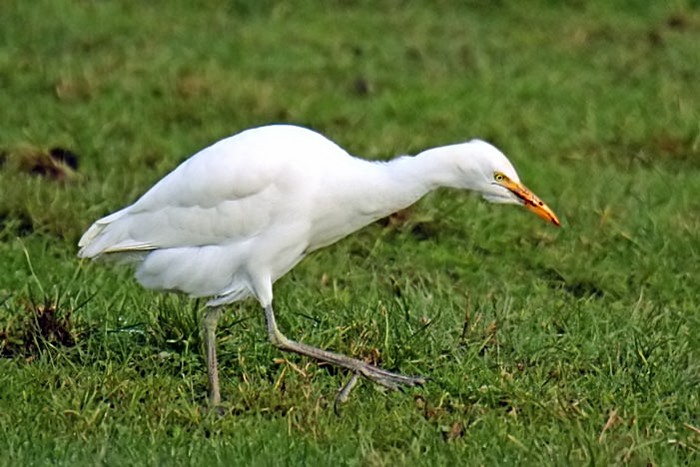 Manea (Cambridgeshire) was once again the place to be for non-Norfolk Common Cranes, with a peak count of 42 birds there again on 10th. Heading north, the wintering youngster on the England / Scotland border was to be seen this week at Wark (Northumberland) on 9th-10th.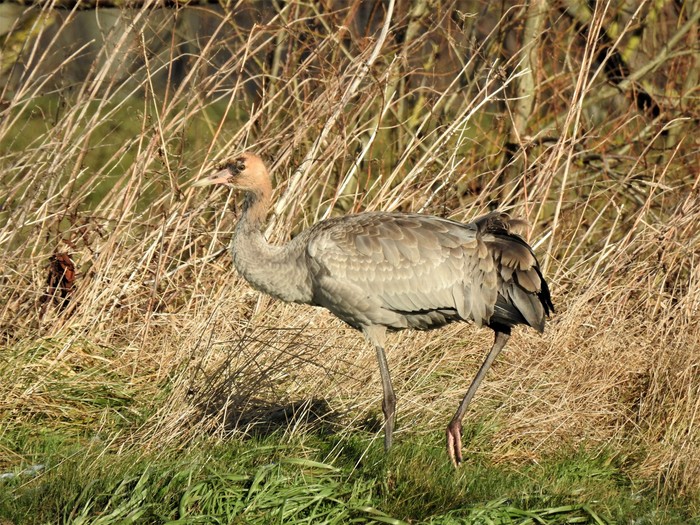 The Goose Formerly Known As Canada was having a quiet week for a change, with just an interior Todd's Canada Goose on Islay (Argyll & Bute) still on 8th-11th, and the small Canada-type again noted on Barra (Western Isles) on 10th; and then, on 12th, the hutchinsii Richardson's Cackling Goose and the small Canada-type both again seen at Balranald RSPB on North Uist (Western Isles) on 12th.
The white Snow Goose was still brightening up Tacumshin (Co.Wexford) on 6th-12th, while the recent intermediate morph remained at Munlochy Bay (Highland) on 10th.
A couple of adult Black Brants were settled still in East Anglia – one at Wells (Norfolk) on 6th-11th and Holkham on 12th, and one again at Felixstowe Ferry (Suffolk) on 6th-11th.
Pick of the ducks was once again a drake Black Scoter, though for a change not in Northumberland – this week, it was the turn of the Co.Kerry individual to be seen once more at Rossbeigh on 9th.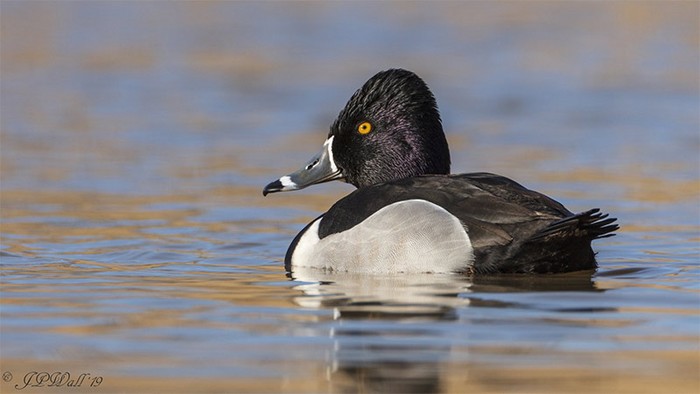 The Sound of Taransay, off Harris (Western Isles) was where it was all happening with Surf Scoters, with four birds noted there on 10th; whilst in Lothian the regular drake was still to be seen off Musselburgh on 6th, and a drake was seen from Gullane Point again on 11th. In Ireland a drake seen from Gormanstown (Co.Meath) on 7th still was joined there by a female bird on 10th; and two drakes remained off Ballyvaughan (Co.Clare) on 9th.
Ring-necked Ducks were no longer quite the dominant staple they've been of late – fifteen birds in all were noted nationwide, and no flocks for a change – just three Irish birds were logged, at Lough Yganavan (Co.Kerry) again on 7th, Lough Shivnagh (Co.Donegal) on 11th, and Caranavoodaun Turlough (Co.Galway) on 11th. Scottish sightings came from Highland again where, at St John's Loch on 6th and Little Loch Shin on 8th-12th, drakes were noted, and on Benbecula (Western Isles) a drake remained on 10th. English birds made up the balance of the week's sightings: drakes still at Radipole Lake RSPB (Dorset) on 6th-12th; Pitsford reservoir (Northamptonshire) still on 6th-12th and Grendon Lakes on 12th; Abberton reservoir (Essex) again on 6th-12th; Slapton Ley (Devon) still on 9th-11th; and New Hythe GPs (Kent) once more on 9th-10th. A further drake was reported from a private area of Cotswold Water Park (Gloucestershire) on 6th-10th and, on 12th, near Ashton Keynes on the Wiltshire side; a drake was in Northumberland at Coanwood Ponds on 11th-12th; and the female was once more noted at Lower Tamar Lake (Cornwall) on 6th-12th.
The drake Ferruginous Duck remained in Essex this week at Holyfield Lake on 6th-9th, whilst in Hampshire the regular drake was still present at Blashford Lakes HWT on 6th.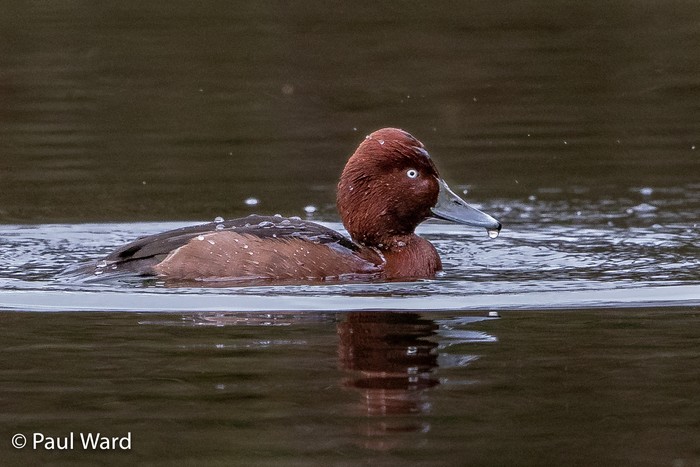 American Wigeon sightings were restricted to the female still at Grimley (Worcestershire) on 7th-12th, and drakes still in Highland at Tain Links on 6th-9th and in Co.Clare at Loch Atedaun on 9th-10th.
Seven Green-winged Teals were logged again this week. Settled birds remained in Scotland at Loch Flemington (Highland) still on 6th-11th, North Ronaldsay (Orkney) on 7th-10th, and Caerlaverock WWT (Dumfries & Galloway) on 8th-12th; further Scottish sightings came from Loch Gruinart RSPB on Islay (Argyll & Bute) on 8th-10th and Loch of Strathbeg RSPB (Aberdeenshire) on 10th. In England, the recent bird remained in East Yorkshire at Kilnsea Wetlands on 6th-11th, one was at Druridge Pools NR (Northumberland) on 12th, and a further possible bird was reported from Farlington Marshes HWT (Hampshire) on 6th.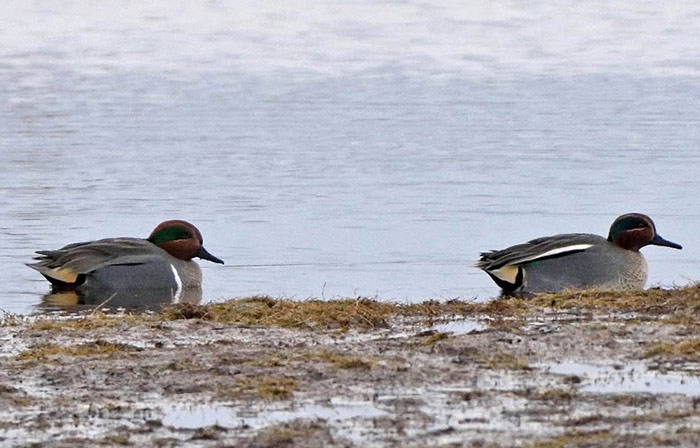 The female King Eider was once more logged at Ynyslas (Ceredigion) on 10th and up to the Gwynedd border at Aberdyfi on 12th.
Finally, up in Shetland, our regular honorary waterfowl the Pied-billed Grebe was still lurking on the Loch of Spiggie on 10th.
Peaceful times again this week amongst out Shorebirds, with no new birds found to liven things up. Starting in Ireland, both recent Spotted Sandpipers remained in Co.Wexford and Co.Waterford, at Ferrybank on 6th-12th and Killongford on 7th-9th respectively.
Back to England, and starting in Cornwall, the Temminck's Stint was still present at Chapel Amble on 6th-12th, and the first winter Lesser Yellowlegs was noted once more at Devoran Quay on 10th. Dorset's wintering Lesser Yellowlegs was a more daily feature, seen at Lodmoor RSPB on 6th-12th.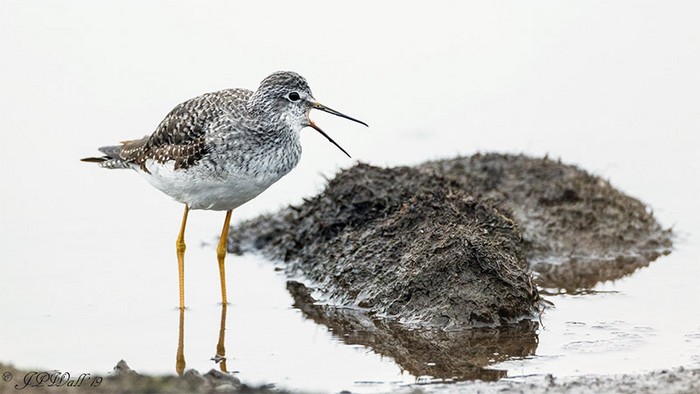 Finally in Lincolnshire the adult Long-billed Dowitcher remained at Frampton Marsh RSPB on 6th-12th.
In a week where we had a good variety of seabirds, it was fitting that this was reflected in the gulls in particular – not least in the always gorgeous form of an adult Sabine's Gull at Sandwich Bay (Kent) on 8th; and a first-winter Bonaparte's Gull at Blackrock (Co.Galway) on 8th also.
Absent from the news awhile, but seen again this week, the near-adult American Herring Gull at Cahermore on 10th added further lustre to proceedings.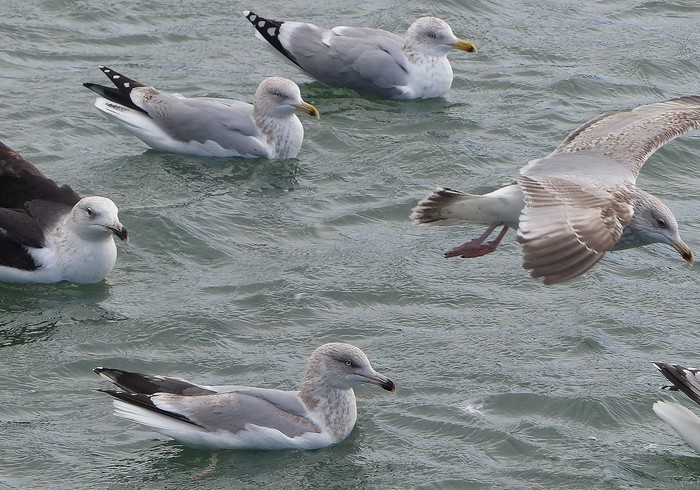 Ireland was again dominating sightings of Ring-billed Gulls, with Tralee Bay Wetlands Centre (Co.Kerry) scoring two adults on 9th-10th and one still on 12th, and single birds seen at Blackrock (Co.Louth) on 7th still, Bray (Co.Wicklow) again on 8th-11th, Castletownbere (Co.Cork) on 8th, Carrickfergus (Co.Antrim) on 10th, Limerick (Co.Limerick) again on 10th, and Timoleague (Co.Cork) still on 11th. England and Scotland enjoyed slimmer pickings – one reported in Wiltshire at Langford Lakes NR on 7th; and, in Scotland, the adult once more at Strathclyde Loch (Clyde) on 9th and the second-winter again on Tiree (Argyll & Bute) on 12th.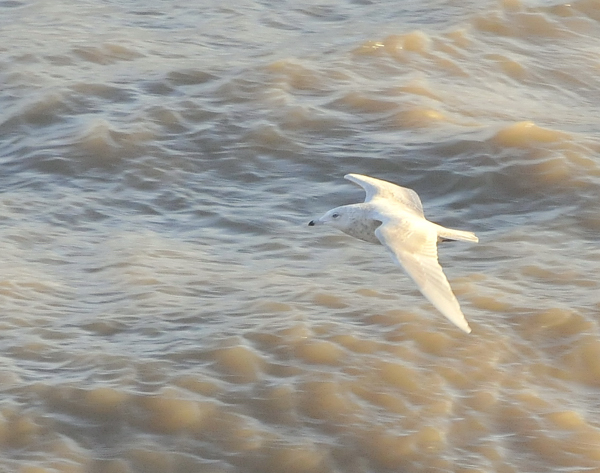 Kumlien's Gulls remained the white-winged gull-finder's choice prize – birds were at Pugneys CP (West Yorkshire) again on 6th; Lackford Lakes SWT (Suffolk) still on 6th-11th; Wheldrake Ings YWT (North Yorkshire) on 9th; and on 10th on South Ronaldsay (Orkney) and Limerick (Co.Limerick), the latter bird remaining until 12th.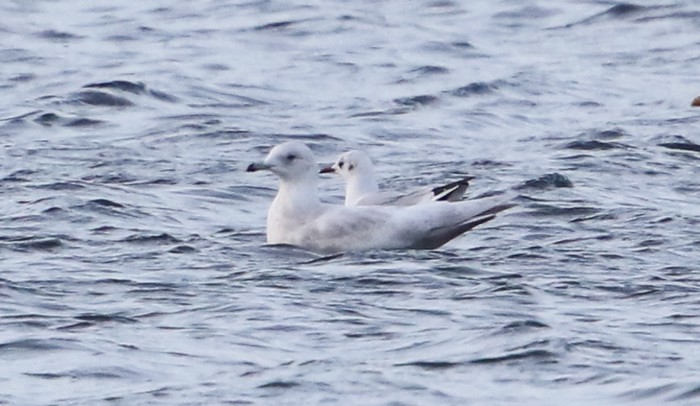 The commoner white-wingers remained a daily fixture in the news, albeit still in modest numbers – some 30 Iceland Gulls and Glaucous Gulls alike were logged nationwide.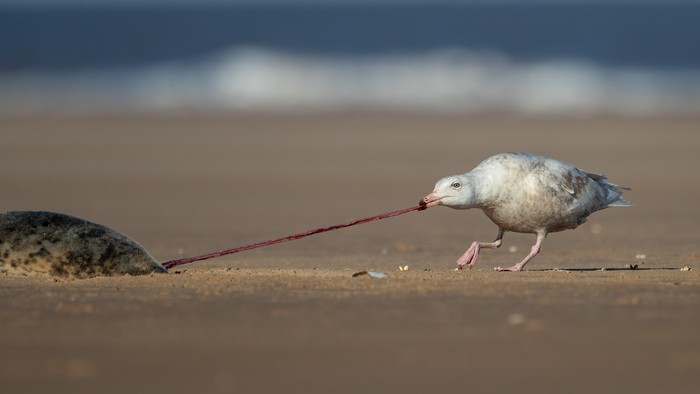 Rough-legged Buzzards make up the bulk of our scarce raptors again this week, though even they were being reported in diminished numbers compared with the past few weeks.
Both recent Cambridgeshire stalwarts remained for another week – the juvenile still haunting Holme Fen NNR on 9th-10th, and the adult once more at Thorney Toll on 6th-10th; a juvenile was noted at Farcet Fen on 11th, and a further sighting came from Guyhirn on 12th. Norfolk sightings came from Holkham on 6th and Choseley again on 10th. One was again seen in Kent at Chetney Marshes on 6th and Funton Creek on 12th; and a possible bird was seen in the north near Broughton (Lancashire) on 5th-7th.
Absent from the news for a while now, the male
Snowy Owl
was once more seen on Eday (Orkney) on 11th.
Barely a winter seems to go by without a wholly unconfirmed report of an American Robin somewhere in Britain or Ireland. And why not? Those birders who've visited the USA in the depths of winter have seen these tough thrushes enduring much harsher conditions than a mild British winter can throw at them, and they're proven transatlantic vagrants. All that said, actual wintering birds, pinned down, remain hard to come by. This winter's unconfirmed report came this week in the form of one said to have been seen in Dublin (Co.Dublin) on 10th. A confirmed bird would be a proper winter warmer.
Our star show this winter in the passerine stakes has to be the warblers – our recent headliners all being seen once more this week for good measure. The Blyth's Reed Warbler still being seen at Leigh (Greater Manchester) on 6th-11th, and both Pallas's Warblers remaining at Coverack (Cornwall) on 6th-12th and Fishburn (Co.Durham) on 6th-11th respectively.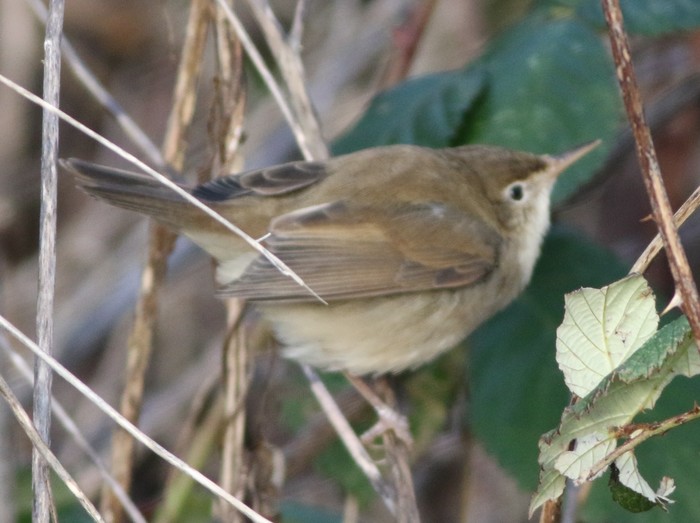 Yellow-browed Warblers have been a fixture of the winter thus far, with barely a week passing without some 20 birds noted nationwide. That changed this week – perhaps a reflection of the recent cold snap and subsequent wild weather thinning their numbers? Or maybe just a blip in observer coverage – we'll see in coming weeks, of course. Back to the week just gone, for the first time in ages we only just managed to scale double figures, with 13 noted nationwide. Amongst a host of familiar faces, a fresh bird was found in Co.Waterford at Loughmore on 7th-12th.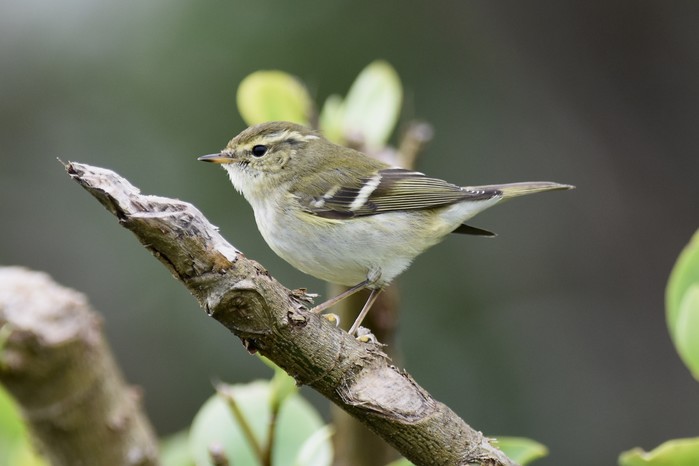 An unconfirmed report of a Hume's Warbler in Kent at Littlestone on 9th came to nothing more in subsequent days.
Similarly unobliging, a Penduline Tit was reported from Lodmoor RSPB (Dorset) on 6th.
The wintering Hoopoe was seen again at Dungannon (Co.Tyrone) on 8th-10th.
Further unseasonal fare came in the form of the tough Richard's Pipit still in Somerset at Kingston Seymour on 6th-11th, and a further bird in Lincolnshire at Alkborough Flats on 6th in an area with no public access.
Great Grey Shrikes meanwhile appeared completely unperturbed by whatever the weather could throw at them – they remained present around the country in reasonable numbers as a whole, with 16 birds in all reported. Starting in Highland on 6th, one was present at Nethy Bridge; North Yorkshire featured strongly with reports on 6th from Cropton Forest, Gunnerside on 6th-11th, and Dalby Forest on 6th-10th; the recent bird continued to haunt the Suffolk/Norfolk border at Santon Downham on 6th-8th, with a further Norfolk sighting coming from Gooderstone on 10th-11th. Further recent regulars were still to be seen in Garwnant Forest (Glamorgan) on 6th-11th; Crab Tree Bog (Hampshire) still on 6th; Grafham Water (Cambridgeshire) again on 6th-9th; in Ashdown Forest (East Sussex) still on 6th; in Clumber Park (Nottinghamshire) still on 6th; at Hanging Houghton (Northamptonshire) again on 6th-12th; in Wareham Forest (Dorset) once more on 7th; and Cannock Chase (Staffordshire) again on 12th. Further reports came from Cambridgeshire's Ouse Fen on 9th, and a bird seen on 9th at Needingworth.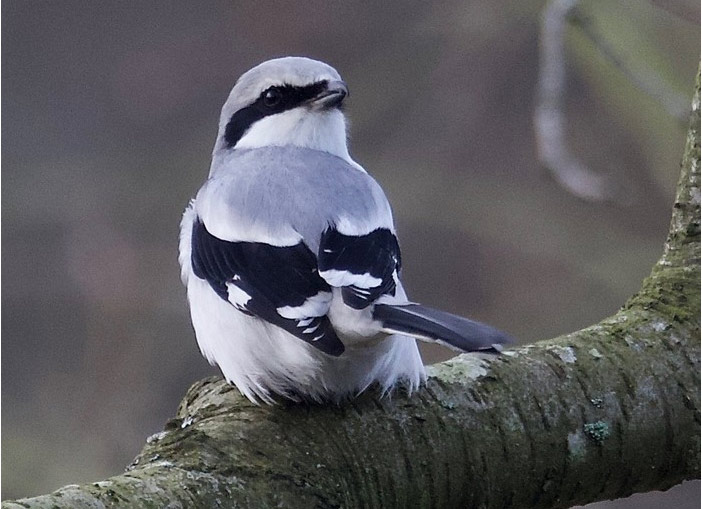 Waxwings seemed to take a bit of hit this week, with around 360 noted nationwide – Edinburgh (Lothian) remained the best place to see them in any numbers, with a flock of 140 seen there on 7th.
Finally, just one Rose-coloured Starling was reported this week – the first-winter individual still in Llandudno (Conwy) on 6th-12th.
Holland's already excellent winter for rarities just went from strength to strength again this week, with the addition to their rarity roster of a Little Bustard at De Zilk on 10th-12th; while the meena Western Rufous Turtle Dove remained at Limmen on 10th-11th and the Nutcracker was still to be seen at Wageningen on 7th-12th. On 12th, further gilding the lily, a Black-throated Thrush was seen at Coevorden and, with impeccable timing while the species is fresh in British birders' consciousness, a Falcated Duck was seen near Boskoop.
Mega today in Southern Holland. A Little Bustard made me nervous because i was playing a football match. When i got back to my car and saw the news everthing whent in high gear to get there. Time voor a smartwatch so i can run off the field when a mega is seen. Nr 159 on the list pic.twitter.com/g65iwcNoz4

— Dave van der Spoel (@DavevanderSpoel) February 10, 2019
The Oriental Turtle Dove was still hanging on in there in Sweden at Gullbrandstorp on 8th, and the Eastern Imperial Eagle was still on offer at Skurup on 11th.
Finally, further afield, those seeking winter sunshine offshore could still enjoy the Dwarf Bittern on Fuerteventura (Canary Islands) on 6th-9th and the African Crake on Cape Verde still on 6th-11th. A Lesser Crested Tern on Lanzarote on 11th-12th added a little more unexpected colour to the Canary Islands' week.
Following a decent spell of winds coming in off the Atlantic last week, my mind turns once more to large gulls for the coming week. It's surely time to wrap up warm and head to the nearest landfill or harbour to see what you can find.
It's definitely prime-time at the moment for picking out an American Herring Gull or, if you're feeling particularly brave and fortunate, try your chances for a Thayer's Gull…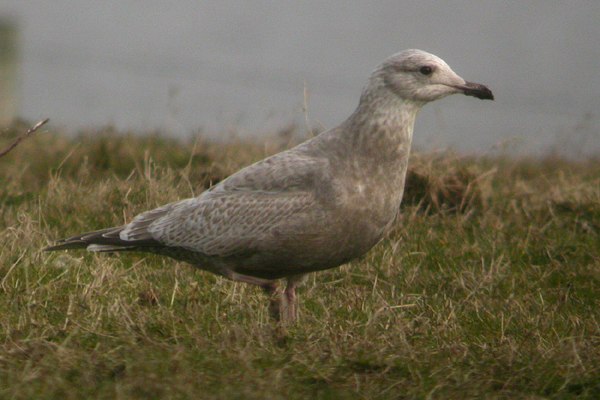 Jon Dunn
13 February 2019
Share this story
Tweet