Weekly birding round-up: 19 Dec - 1 Jan
The week at a glance
Our recent American Royal Tern was on the move, heading south via Pembrokeshire and Scilly…
While Scilly continued to host the Desert Wheatear on St Agnes
So that was Christmas, then. A mild one, mercifully undisturbed, on the whole and Shetland notwithstanding, by any extreme weather events.
That all said, what might otherwise be considered a traditionally quiet time of year was enlivened by a steady stream of rarities and scarcities and, amongst their number, a certain regal tern that offered an early alternative to other royal offerings traditionally available over the Christmas period…
American Royal Tern
When we think of airborne Christmas presents heading south towards us, it's a certain red-nosed reindeer that springs immediately to mind. In late December 2018, however, our south-bound harbinger of glad tidings had a big orange schnoz instead.
Last seen up on Anglesey on December 11th, a reappearance of the recent maximus American Royal Tern somewhere along the Welsh coast always felt like a decent bet. Fast forward just a few days to 22nd and what should turn up (sorry, a Christmas cracker-worthy pun there…) on the Gann estuary (Pembrokeshire) but said bird. This time, however, it wasn't hanging around, and after a horribly brief stay in the morning of 22nd there was no further sign of it over the next couple of days.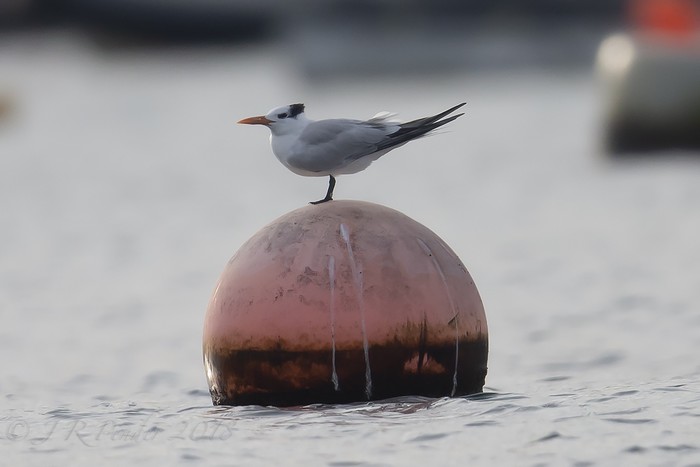 Pembrokeshire to Scilly is not so far, really, as the tern flies, and it was in the latter location that the bird next showed up on Boxing Day, being seen off St Mary's and Tresco that day – a late but very welcome first for the Fortunate Isles.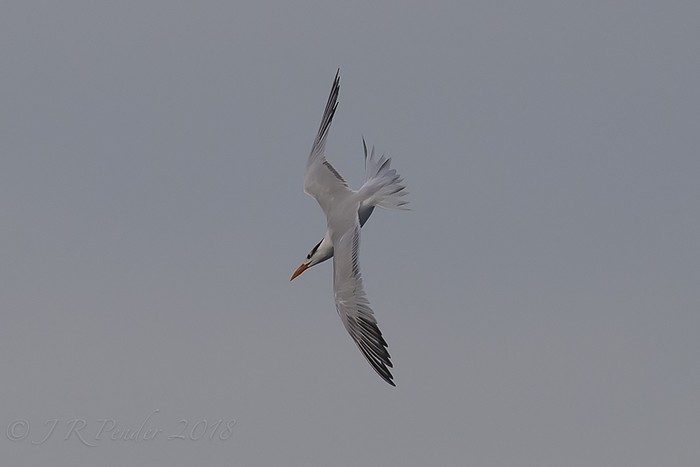 Thereafter, no further sign… so will our next sighting be in the Further afield section of a Round Up in future weeks? Perhaps along the French coast?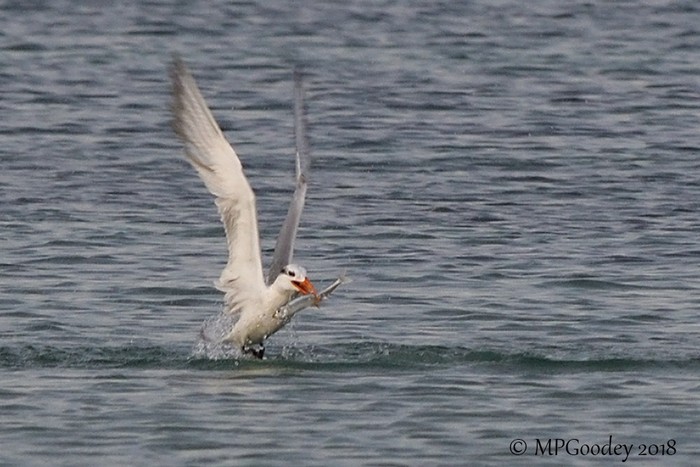 Desert Wheatear
Sticking with Scilly, their first December Desert Wheatear remained happily tootling around Periglis on St Agnes until 30th and then, after a brief absence of news, there once more as the new year began on 1st.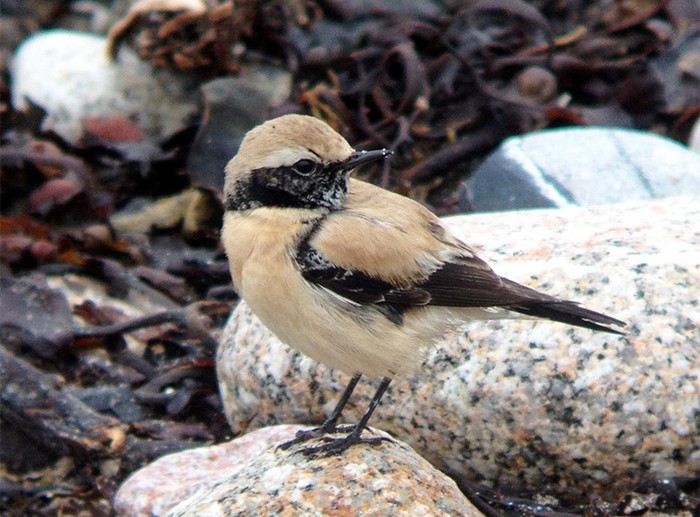 This handsome young male bird would, by virtue of location, never draw the crowds that a mainland example would have done so… but what an excellent Christmas cracker it proved to be for Scilly birders, overshadowed only by a certain tern in an excellent final flourish to the archipelago's annual account.
While the time of year is non-too-promising for an action-packed Seabirds section, thanks to a couple of once unthinkable divers 2018 finished strongly after all – these being adult Pacific Divers seen in Ireland at Crookhaven (Co.Cork) once more on 29th-1st and, in England, in Gerrans Bay (Cornwall) on 30th-1st. Amazing to think that these are now annual when not so very long ago they'd not yet occurred in British or Irish waters…
White-billed Divers also had a bit of a moment this past fortnight with seven birds seen from Papa Westray on 20th-22nd, and a further single adult in Orkney at Loch of Stenness on 19th. Elsewhere, the recent bird remained off Barra (Western Isles) on 20th, and a further individual was reported passing Druridge Bay (Northumberland) on 30th. Barra reopened its annual account with an adult off there on 1st, while one was seen that day from Corsewall Point (Dumfries & Galloway).
We'd expected numbers of Pomarine Skuas to more or less dry up, and so it proved – a possible at Leighton Moss RSPB (Lancashire) on 22nd was followed by two birds off Dawlish Warren NNR (Devon) on 29th, with one bird again there the following day.
Only very small numbers indeed of Little Auks were seen over the festive period – singles on 19th from Largo Bay (Fife) and Muselburgh (Lothian); on 21st off the Isle of May (Fife); and a sole English specimen on 28th seen in the mouth of the River Witham in Lincolnshire. On 1st one passed Whitburn CP (Co.Durham).
In any given week, lately, keeping tabs of how many Cattle Egrets are actually present in Britain and Ireland is at best challenging and, if we're really honest, something of a best guess – birds ebb and flow at the regular sites, coming home to roost in varying numbers, and scattering out into surrounding countryside; whilst odd birds pop up unexpectedly here and there, staying a few days and then moving on; and meanwhile, still more birds are surely going overlooked in countryside that otherwise doesn't catch anyone but the passing birder's eyes.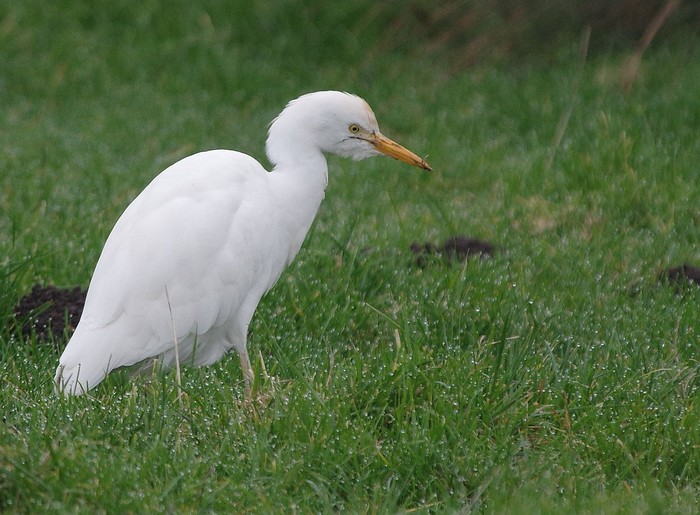 That's in a normal week, whatever normal is now with these successful, cosmopolitan colonisers. Lately we've been logging around 180 birds per week – so perhaps the 330 or so birds recorded this week doesn't so much represent a genuine uplift as increased birder coverage… Our peak count came once more from Dorset where 48 birds were seen on 31st at Portesham; Tadham Moor provided Somerset's highest tally, with 35 birds noted on 28th; and, while numbers rose steadily throughout the period at Sidlesham (West Sussex), they failed to break through the 30 bird barrier with a maximum of 26 birds only(!) seen there on 30th-1st.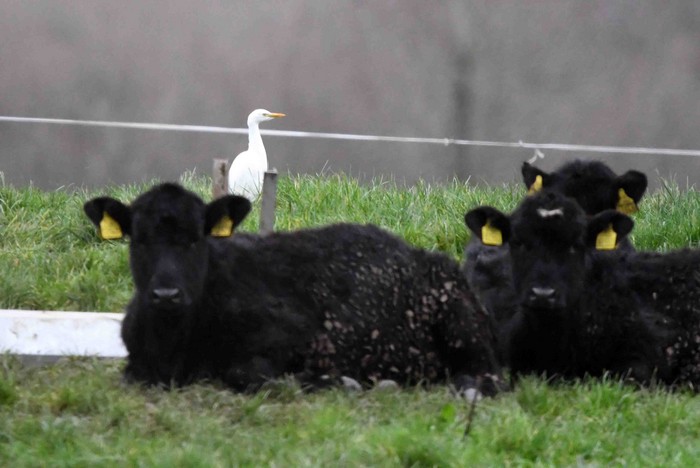 Settled recent Glossy Ibises were once more seen at Rosslare (Co.Wexford) on 21st-29th, Oath (Somerset) on 20th-26th, and Fremington (Devon) on 24th-1st; Scilly's golden late 2018 spell continued with a bird seen on Samson on 27th and, latterly on 1st, St Agnes and St Mary's – followed by no fewer than seven birds over Tresco and St Mary's and then on Bryher later on 1st; one flew past Penzance (Cornwall) on 1st; and a further bird was reported from Southampton (Hampshire) at Weston Shore on 30th. Ireland got back in on the act on 1st with two birds that day at Enniskeane (Co.Cork).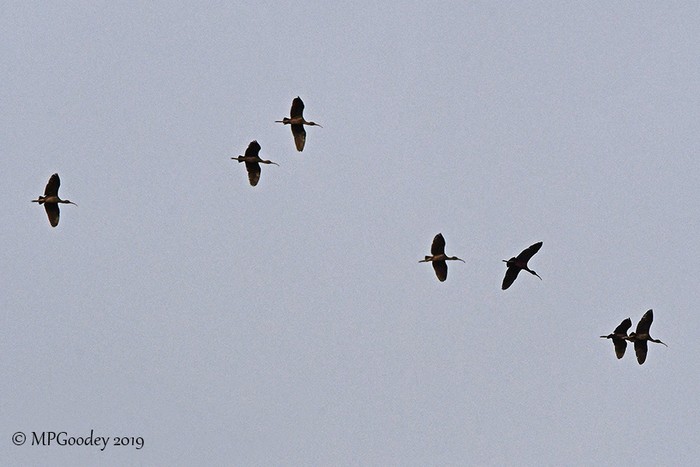 The White Stork of unknown origin was still being seen in Norfolk at Welney WWT over Christmas – that origin appeared to be a little clearer, if less palatable, with the observation on 28th that it was sporting a red ring of shame. Fair to say then that White Storks in Britain these days are becoming a bit like Brussels sprouts – that is, something of an acquired taste, and one that many can take or leave.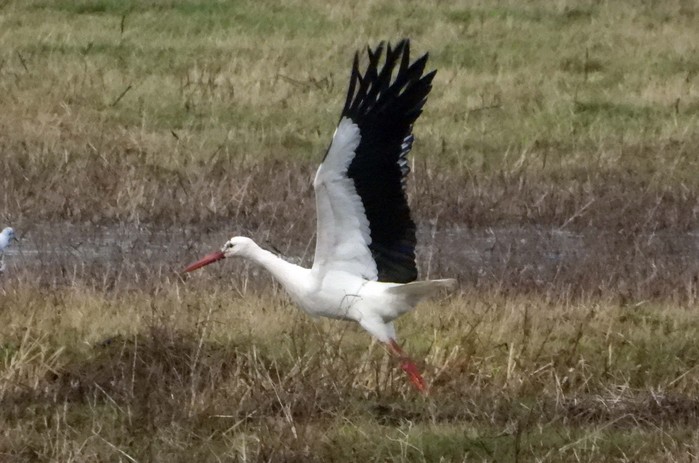 Away from Norfolk, the fortnight's sightings of Common Cranes were once more concentrated on Cambridgeshire – the peak count of 35 birds was made at Nene Washes RSPB on 29th, with further sightings coming in the form of seven birds at Ouse Washes RSPB on 22nd, two birds on 30th at Wicken Fen NT, and four at Eldernell on 1st. Elsewhere, the recent bird in Borders at Coldstream was once more seen there on Boxing Day. On 31st a single bird was noted in flight in Suffolk over Minsmere RSPB and Reydon; on 1st one was seen in Essex at Thundersley, and another at Arundel WWT (West Sussex).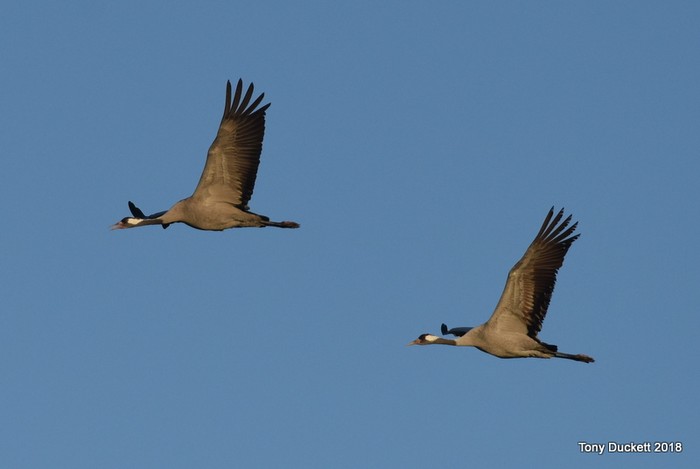 As reliable at this time of year as that generous aunty who was always good for a twenty pound note in your Christmas card, our honkers and quackers duly delivered over the festive fortnight, with some now-familiar faces augmented by the re-emergence of one or two recently absent friends, and some new web-footed wonders besides.
Starting, as is now traditional, with The Goose Formerly Known As Canada, a fair few interior Todd's Canada Geese were on offer lately – the Fair Isle (Shetland) bird remained until 23rd; Cumbria provided sightings at Cardurnock again on 26th and then, on 28th, over Bowness-on-Solway and at Anthorn; and a probable was seen at Caerlaverock WWT (Dumfries & Galloway) on 29th.
Meanwhile, on Barra (Western Isles) the small Canada-type was still present on 20th-25th; and another was seen on North Uist at Balranald RSPB on 20th. The hutchinsii Richardson's Cackling Goose was still present at the latter site on 20th also, and again there on 1st.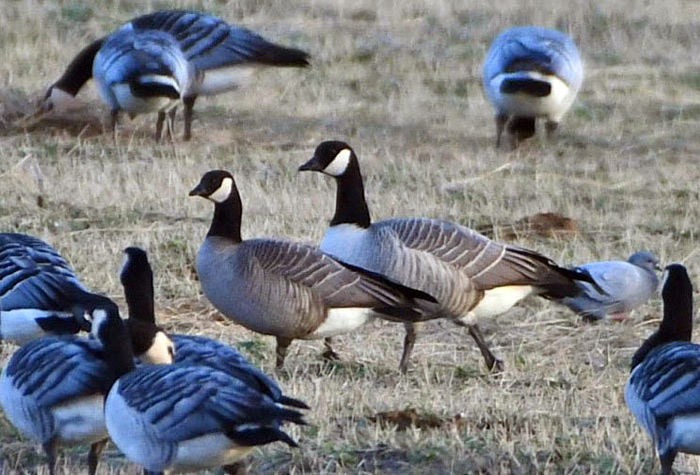 Regular recent adult Black Brants were seen once more this week in Dorset on the Fleet on 22nd-31st, with two birds confirmed there again on 30th; at Donna Nook (Lincolnshire) once more on 28th-30th; and on Walney (Cumbria) still on 25th-30th. Norfolk provided sightings at Titchwell RSPB on 27th and Wells on 28th; and a final Lincolnshire record came from Kirton Marsh on 30th. On 31st one was present on Spurn (East Yorkshire); on 1st one was seen on the Isle of Wight at Ryde West Sands.
A possible Grey-bellied Brant was present in Norfolk at Docking on 24th and again on 27th-29th.
An intermediate morph Snow Goose was seen, briefly, at Skinflats Lagoons RSPB (Forth) on 24th; two probable birds were reported from Anthorn (Cumbria) on 26th. A blue morph bird was once again present at Loch of Skene (Aberdeenshire) in the morning of 1st.
Moving onto the ducks, we've another excellent showing of Ring-necked Ducks to report upon, not least from Ireland where multiple records were still to the fore – a flock of nine was once again on Garranes Lake (Co.Cork) on 27th, breaking down into four drakes and five females; given the four drakes in the flock of nine seen on 29th at Ballynacarriga Lough, were these one and the same flock? One remained in Co.Cork at Garryhesta quarry on 23rd; two were seen on Lough Fern (Co.Donegal) on 28th, with three birds present there the following day; a drake was on Lough Beg (Co.Derry) on 28th; and three birds remained on Lough Morne (Co.Monaghan) on 30th. On 1st one was still present on Loughrea (Co.Galway).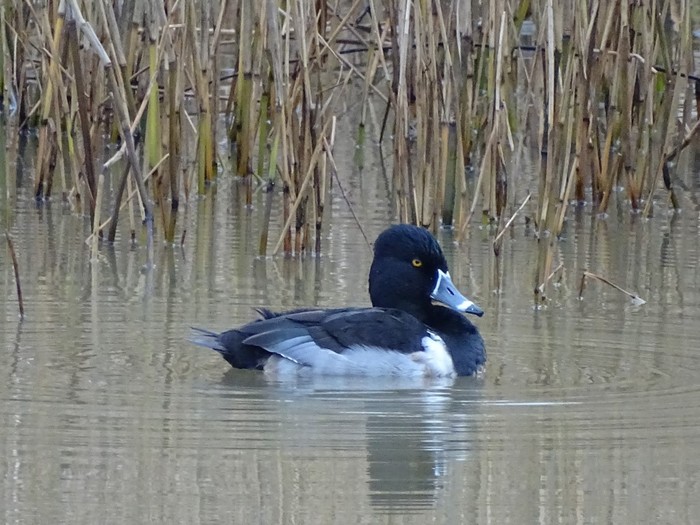 Scottish sightings came from St John's Loch (Highland) still on 19th-22nd; Loch Shiel (Highland) again on 28th; on Benbecula (Western Isles) still on 31st-1st; and on Tiree (Argyll & Bute), where three birds remained on 23rd. English birds meanwhile remained settled at New Hythe GPs (Kent) on 19th-1st; Pitsford reservoir (Northamptonshire) on 20th-1st; Abberton reservoir (Essex) again on 20th and 1st; Radipole Lake RSPB (Dorset) still on 22nd-1st; and at Slapton Ley (Devon) again on 24th-1st.
Both recent Lesser Scaups were logged again – the female still at Llyn Llygeirian (Anglesey) on 19th-31st, and the drake once more on Chew Valley Lake (Somerset) on 28th-1st.
The juvenile Ferruginous Duck remained in Hampshire at Bedhampton on 19th-1st; the drake in Powys was once more seen at Llan Bwch-llyn lake on 23rd-1st, with another presumed escape drake bearing a ring of shame found in Surrey at Hedgecourt Lake on 24th-1st.
A fortnight provided us with a decent showing of American Wigeons - for the most part drakes, with just the female still at Grimley (Worcestershire) bucking the trend on 20th-31st. Birds remained at Rutland Water (Leicestershire) on 19th-1st; in Highland at Tain Links still on 21st-27th and Loch Eye on 23rd-1st; in Lancashire at Leighton Moss RSPB on 23rd and 1st again, and Hesketh Out Marsh RSPB on 28th and 1st. One was seen in Somerset at Dunster on 24th; another was present at Bubwith Ings (East Yorkshire) on 31st-1st; a probable bird was noted on Orkney at Loch of Harray; and two possible birds were at Branston GPs (Staffordshire) on 21st. On 1st the drake was once again seen on North Uist (Western Isles) at Loch Aileodair.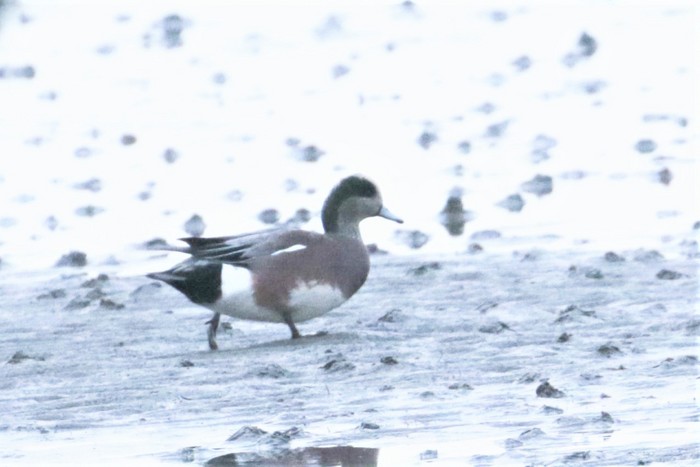 Green-winged Teals meanwhile remained in relatively short supply, with Scotland dominating sightings once more – birds being seen on North Uist (Western Isles) still on 20th; on Tiree (Argyll & Bute) once more on 23rd; in Highland at Tain Links on Christmas Eve, at Wick again on 26th, and on Loch flemington once more on 1st; and on Shetland at Culswick on 28th. The sole English representative was a bird on Dorman's Pool (Cleveland) on 29th-1st.
The drake Black Scoter was still to be found at Rossbeigh (Co.Kerry) on 28th.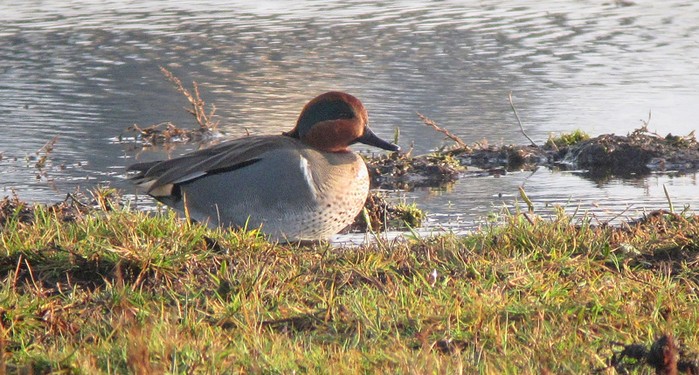 Surf Scoters, meanwhile, were still present in reasonable numbers around our coastline. The Devon bird was still in Tor Bay on 19th-27th; while Scottish sightings came from Lothian's Musselburgh on 21st-26th still and Portobello on 26th; two drakes remained in St Andrews Bay (Fife) on 23rd-30th; and three birds were still off Harris (Western Isles) on 28th. Irish birds were noted at Mountcharles (Co.Donegal) on 24th-29th and Ballyvaughan (Co.Clare) still on Christmas Day. The Devon bird above all reminds everyone that one of these chunky ducks is always a distant possibility pretty much anywhere on our winter coastline; one such possible bird flew past Scalby Mills (North Yorkshire) on 1st. Another drake was found on 1st in Ireland at Finvarra (Co.Clare), while two were noted that day from Ben Head (Co.Meath).
The female King Eider was seen intermittently at Ynyslas (Ceredigion) until 1st.
And last but not least, our intermittently reported honorary waterbird, the Pied-billed Grebe in Shetland at Loch of Spiggie, was still present there on 23rd and once more on 1st.
It's fair to say that our interesting shorebirds section this week offers slimmer pickings than a well-picked-over turkey carcase…
We'll start in Ireland, where in Co.Wexford the Spotted Sandpiper remained at Ferrybank on 20th and, at Ballyalia Lake (Co.Cork) a Lesser Yellowlegs was present on Christmas Eve.
Further Lesser Yellowlegs were seen in England again at Devoran Quay (Cornwall) on 20th and Steart WWT (Somerset) still on 22nd-24th; a further bird was reported once more at Lodmoor RSPB (Dorset) on Boxing Day and then again on 1st.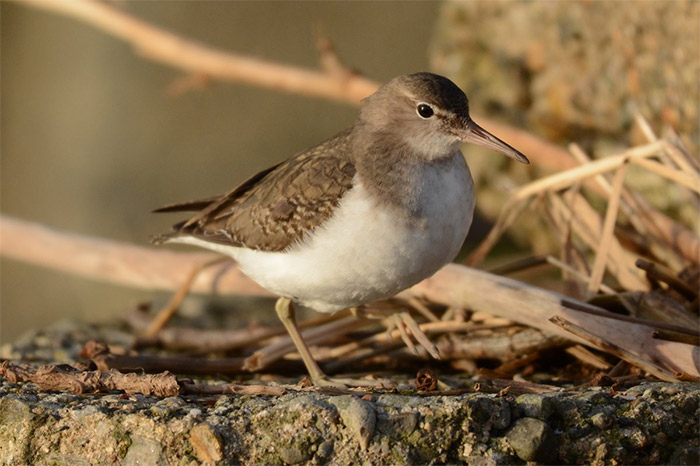 Speaking of birds that haven't been seen for a while, the adult Long-billed Dowitcher was once more at Frampton Marsh RSPB (Lincolnshire) on 20th and then, after another absence, again on 28th-1st.
Finally, down in Cornwall, the juvenile Temminck's Stint was once more seen at Stithians reservoir on 20th. Seems like that one may not be making it into the early days of 2019 after all… or maybe it will – for it, or another, was seen in the county at Chapel Amble on 31st.
We've a Gulls & Terns section to kick off the New Year that, if not exactly bursting at the seams with traditional white-wingers, is certainly sporting a little variety.
Ireland provided the best of that – in the form of a Laughing Gull present at Greencastle (Co.Donegal) on 23rd, and a Bonaparte's Gull at Hook Head (Co.Wexford) on 28th.
Ireland also enjoyed the lion's share of our Ring-billed Gulls - starting in Co.Louth, one was still at Blackrock on 19th; on 21st, one was present at Carrahane Strand (Co.Kerry); on 23rd another was in Cork (Co.Cork); two adults were found on Boxing Day in Limerick (Co.Limerick), with one still present on 31st; Boxing Day provided one at Cobh (Co.Cork); one was still in Bray (Co.Wicklow) on 28th-1st; and on 29th one was seen back in Co.Cork at Long Strand, with one seen as the New Year dawned on 1st in Co.Cork at Castletownbere. British sightings were few and far between – at Llys-y-Fran reservoir (Pembrokeshire) on 22nd again; at Hayle Estuary RSPB (Cornwall) on 23rd again; and in Scotland at Strathclyde Loch (Clyde) on 24th-1st.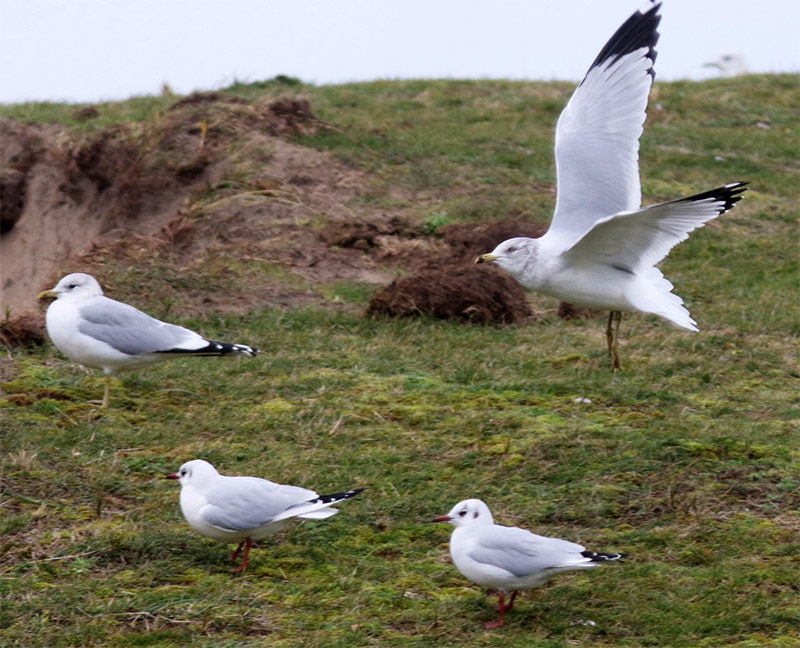 Three of our Kumlien's Gulls owed themselves to Ireland – present at Tralee Bay Wetlands Centre (Co.Kerry) on 20th, at Greencastle (Co.Donegal) still on 28th-29th, and at Cashen (Co.Kerry) on 31st – while further sightings came from Cold Hiendley reservoir (West Yorkshire) on 30th, and a further possible at Loch Spynie (Moray) on 23rd.
Their commoner white-winged brethren weren't setting the world on fire, being seen only in modest numbers again this past fortnight – some 30 Iceland Gulls and a shade over 20 Glaucous Gulls being seen nationally. The strong north-westerly blast that finished the week in the far north may yet usher in more birds…
Finally, we conclude back in – where else? – Ireland, where the Forster's Tern was once more noted at Nimmo's Pier (Co.Galway) on 24th.
Our raptors were all fairly predictable fare once more this fortnight, with the big notable exception being, of course, the juvenile White-tailed Eagle in Hampshire at the start of the period. It proved to be mobile at the time – being seen on 19th once more around the Milkham and Roe Inclosures; on 21st at Blashford Lakes HWT again; and on 22nd at Sufters Inclosure. A sighting of a probable from a moving car in Dorset at Hurn may well have related to this bird too. On 31st-1st a further young bird was seen on the Cleveland / North Yorkshire border at Sleddale.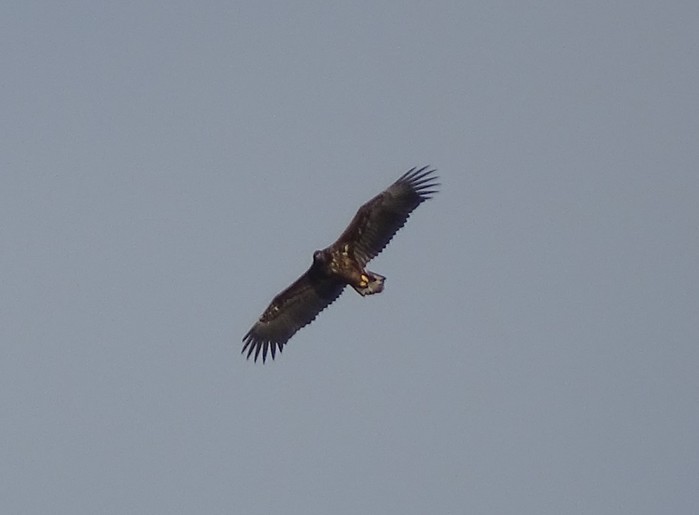 Rough-legged Buzzards remained widespread and a welcome winter warmer for anyone fortunate enough to stumble across one. Norfolk sightings dried up for the most part – sightings coming from Haddiscoe island once more on 22nd-24th, and Breydon Water on 24th – but elsewhere there were a few birds on offer.
One was lobbing around the Sleddale and Commondale vicinity (Cleveland/North Yorkshire) on 19th-31st; on 20th birds were noted at Seasalter (Kent) and inland at Upper Gravenhurst (Bedfordshire); Suffolk sightings came on 22nd-1st at Orford Ness and on 26th at Boyton Marshes RSPB; one remained at Holme Fen NNR (Cambridgeshire) on 24th-1st; another Kent record came from Funton Creek on 22nd-1st; and Scilly's lily was further gilded by a bird on Bryher on 28th-1st. A possible bird was noted on 31st in Highland over Lyth.
An unconfirmed report of a Black Kite was received from Farnham (Surrey) on 22nd.
More substantial, in every sense, was the male Snowy Owl once more on Eday (Orkney) on 1st.
Highlight for many in the southwest and Somerset in general, and Yeovil in absolute particular, this past fortnight had to be the decent numbers of early-wintering Yellow-browed Warblers that were being turned up by those haunting sewage works and other warm, invertebrate-rich damp places – almost 20 birds were logged during the fortnight which, it must be said, is better than in some weeks in late autumn.
So, to Somerset, where it was all going on… One at Tatworth on 20th-1st was joined by a second individual on 25th-26th; two birds in Yeovil at Pen Mill on 22nd-1st were joined by a third bird in the area on 23rd at least; and a bird present at Bruton sewage works on 25th-26th was an excellent Christmas present for the finder. On 1st, one was found west of Yeovil at Lufton.
Weymouth (Dorset) meanwhile boasted birds at Radipole and Lodmoor RSPBs on 22nd-1st and 19th-1st respectively; whilst another was present in the area at Rodwell on 25th. Single birds were present at Normandy Marsh (Hampshire) on 28th and in Gloucestershire at Ashleworth Ham NR on 28th-1st.
Heading deeper west now, further birds were to be found in Devon at Broadsands on 19th-29th, Powderham on 19th-29th, Tipton St John on 28th and Matford Marsh RSPB on 29th-30th. Cornwall meanwhile provided sightings at Marazion on 19th and again on 30th-1st; in Falmouth still on 22nd; and at Coverack on 27th-1st.
Our recent Dusky Warbler remained to the fore in Dorset at East Fleet on 22nd-1st, with another in Warwickshire at Kingsbury Water Park on 23rd-1st an excellent county record and incentive for local patch workers nationwide as the New Year begins. That sentiment was amply reinforced on 1st with the discovery of one at Huttoft Bank (Lincolnshire).
Returning to Dorset, briefly, the recent Penduline Tit was once more seen intermittently at Radipole Lake RSPB on 20th-1st.
A December day that started foggy and dreary turned much better at Radipole when the sun shone and there was a flock of Bearded Tits on the reed mace in front of me. It become magical when this Penduline Tit landed on the nearest fluffy seed head. pic.twitter.com/ViS5vq0PXJ

— Phyl England (@greenhairstreak) December 27, 2018
Also popping back out of the woodwork was the probable Eastern Yellow Wagtail once more on Scilly on St Mary's on 20th – I wonder if this bird is going to move on any time soon, or simply pop in and out of the news in the coming weeks?
A more traditional, old-school, winter rarity was found in Norfolk at North Walsham on 28th-1st – a Black-bellied Dipper.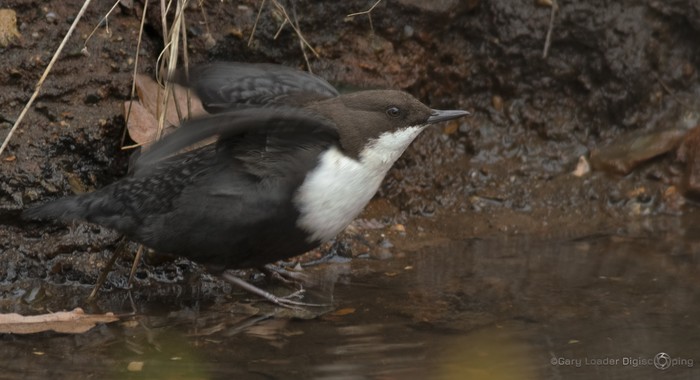 The Richard's Pipit remained at South Shields (Co.Durham) still on 19th-1st, with another present in Cornwall at Tehidy CP on 20th-1st. A further bird kicked off 2019 in Somerset, noted on 1st in flight over Kingston Seymour.
Two Irish Hoopoes provided winter colour at Dungannon (Co.Tyrone) still on 20th, and at Curracloe (Co.Wexford) on 29th.
Great Grey Shrikes were bedding in for the winter at a number of sites, though not in particularly great numbers, barely scraping into double figures nationally. Birds were present at Appledore (Kent) still on 20th-21st; in Cannock Chase (Staffordshire) still on 22nd-1st; at Crab Tree Bog (Hampshire) still on 22nd-1st; in Langdale Forest (North Yorkshire) on 22nd-27th; near Clun (Shropshire) on 25th and again on 31st-1st; at Prestwick Carr (Northumberland) on 26th, and still in Wareham Forest (Dorset) that day also; in Garwnant Forest (Glamorgan) on 28th-1st; and at Clumber Park (Nottinghamshire) on 30th-31st. On 1st one was at Hatfield Moors NNR (South Yorkshire), one was again at Leighton Moss RSPB (Lancashire), another was logged at Dalby Forest (North Yorkshire); and back in Hampshire one was seen at Black Gutter Bottom.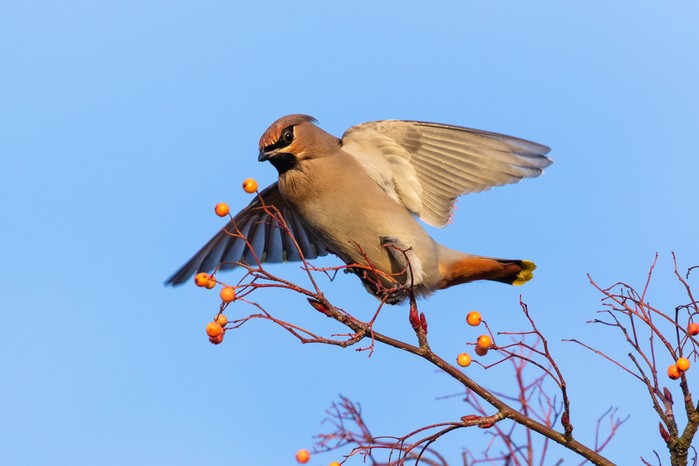 While Great Greys may not have been a particularly notable feature, we were starting to have something of a modest Waxwing winter with birds being seen in small numbers nationally, with flocks beginning to coalesce here and there. Around 1,800 birds were noted nationally, with Edinburgh (Lothian) a particular hotspot, and providing the fortnight's biggest flock – some 250 birds seen on Calder Road on 20th.
The Pied Crow was once more to be seen at Flamborough (East Yorkshire) on 19th-31st.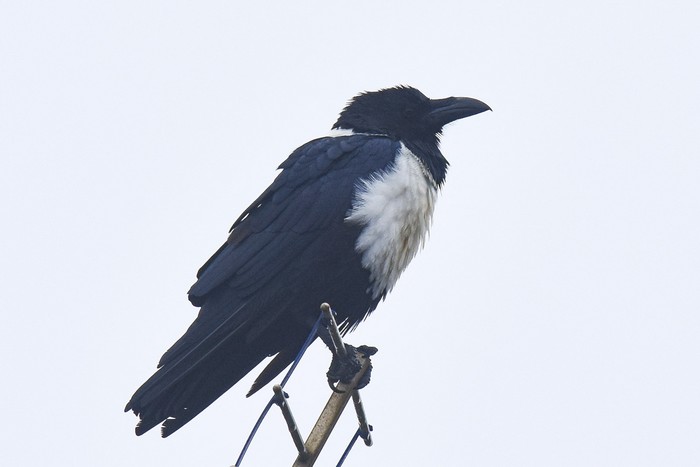 Just two of our recent Rose-coloured Starlings were seen recently – these being the juveniles at Kesgrave (Suffolk) still on 19th-1st, and at Etwall (Derbyshire) still on 19th-22nd. Another possible was seen on 1st in Cambridgeshire at Cottenham.
Two exilipes Coue's Arctic Redpolls flirted with birders in Norfolk's Wells Woods between 20th-29th; two probable birds were further north at Hatfield Moors NNR (South Yorkshire) on 29th-1st, with a single possible bird at Langsett reservoir (South Yorkshire) on 31st. Scottish sightings came from near Whiteadder reservoir (Borders) on 20th-30th, and at Baltasound on Unst (Shetland) on 26th.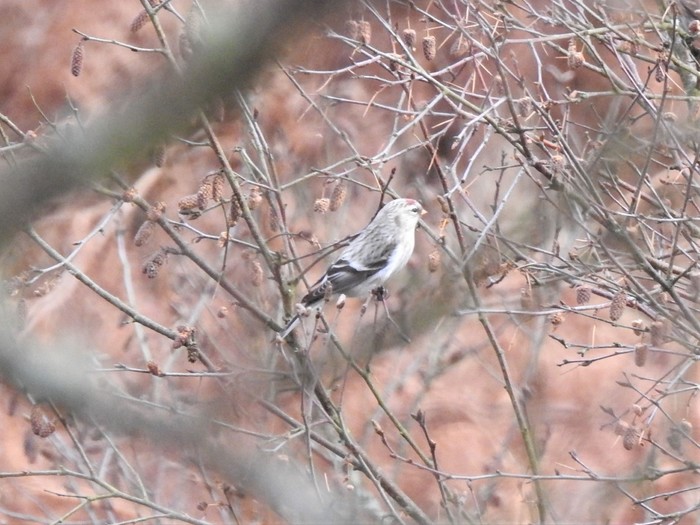 It's fitting that we turn back to Scilly for one last late-winter surprise – a Common Rosefinch present on St Mary's on 28th-30th.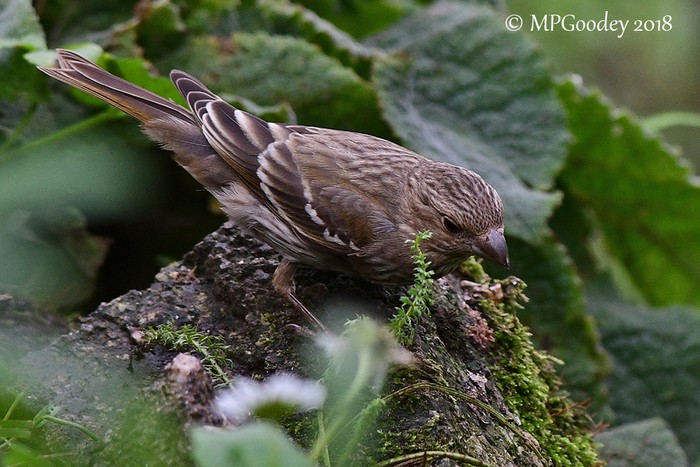 Finally, perhaps the most crowd-pleasing of all rarities this year was once more seen in the Thames estuary on 24th – the glorious Beluga still off Gravesend (Kent). A white Christmas, duly delivered.
Sweden – it's some place isn't it? Responsible for exporting the joy that's IKEA to the rest of the world, I'm prepared to bet that more than a few of us have trekked reluctantly through those never-ending aisles this past fortnight. Meanwhile, back in the motherland, stuff was happening…
Two recent Oriental Turtle Doves remained on offer at Gullbrandstorp on 22nd-30th and Sveg again on 26th-1st. So far, so good… but then there were the small matters of a male Cretzschmar's Bunting at Skutskar on 23rd-1st, the third record for the country, and a Siberian Tit at Almsta on 30th. Oof.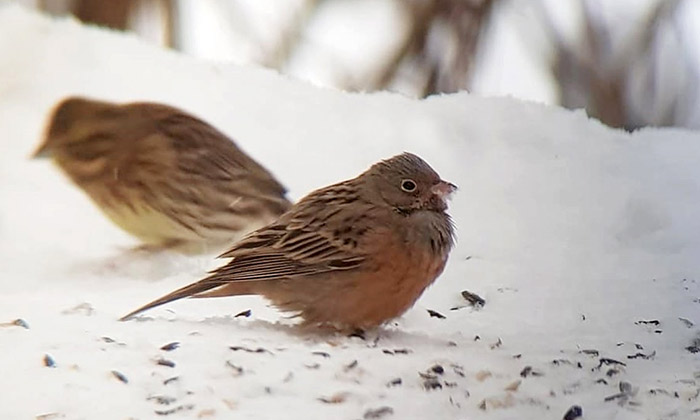 Denmark meanwhile landed its fifth Western Black-eared Wheatear at Hjarbaek on 26th.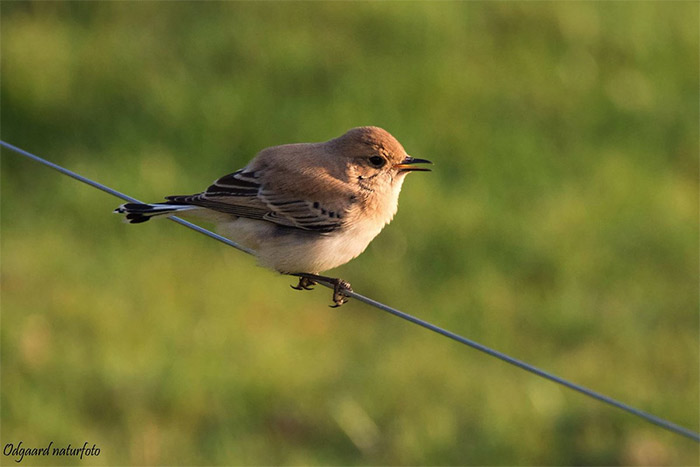 2019-01-02hypo
Closer to home, Holland's Nutcracker at Wageningen remained there until 30th; in Belgium, the Pygmy Cormorant remained in at Parc Domaine du Val Duchesse until 30th.
In Germany, the drake Black Scoter was once more noted on 23rd-28th off Schonberger Strand.
France, however, scored big over Christmas with a japonicus Siberian Buff-bellied Pipit at Salin des Giraud on 22nd-1st. One surely will make it to Britain before too much longer… The same sentiment could be expressed for our next, overdue, Wallcreeper - one remained in France at Dinan on 29th.
In Spain, the Sociable Plover was still present in Andalucia at La Janda on 22nd, with another in Extremadura at Cabeza del Buey on 29th. The Steppe Grey Shrike was still on the Ebro Delta at Laguna de la Tancana on 23rd-29th; and an American Herring Gull was seen at San Cibrao on 22nd.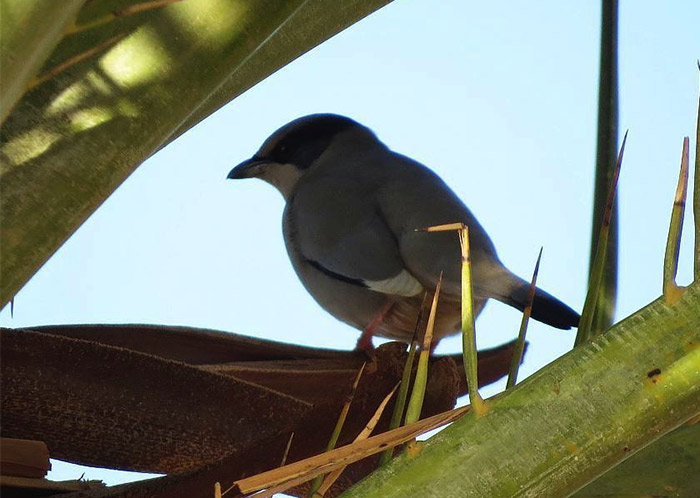 An Eastern Yellow Wagtail in Portugal at Vila France de Xira on 30th had been present there for 22 days previously. The Green Heron was still at Quinta do Lago on Christmas Day.
Heading further afield, in Egypt a Grey Hypocolius was present at Marsa Alam on 19th; an African Crake was found on Cape Verde on 27th, only the 10th record for the Western Palearctic; and the Allen's Gallinule remained on Fuerteventura (Canary Islands) on 23rd.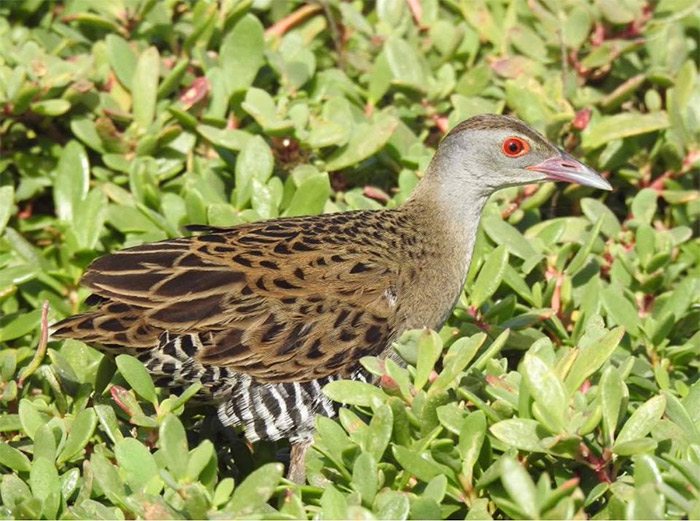 Finally, to the Azores, where on Sao Miguel on 22nd two American Wigeon and 15 Ring-necked Ducks were to be seen, in addition to a Pied-billed Grebe. Meanwhile, on Sao Jorge on 26th, single Green Heron, Bufflehead and Greater Yellowlegs were all available.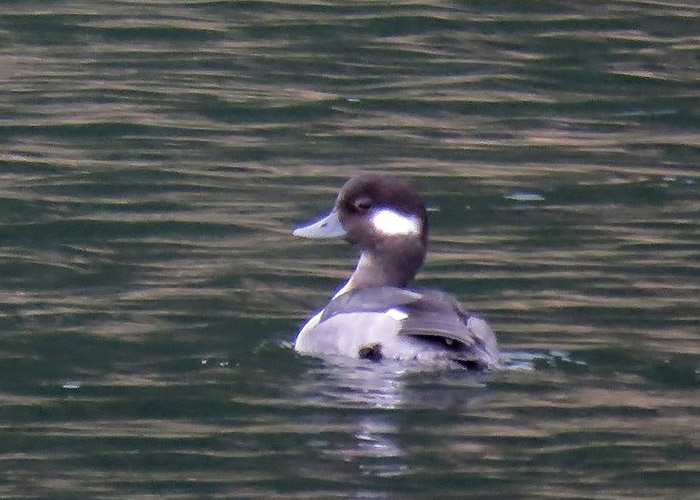 So there we go – we're into a brand, shiny new year and, so far, nobody's done anything to utterly break it. Of course, we can usually rely on politicians to do that… so I'll restrict my meddling to a few wild (and not so wild) stabs in the dark as to what the coming weeks have in store for us.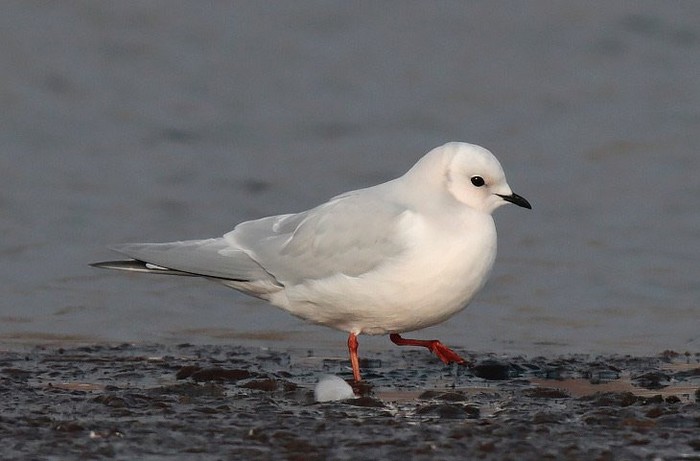 And a glance back into the murky depths of time suggests that the first week of January would be a good one for an Arctic gull of one sort or another. I'd fancy an Ivory or, better yet, a Ross's Gull in the coming days…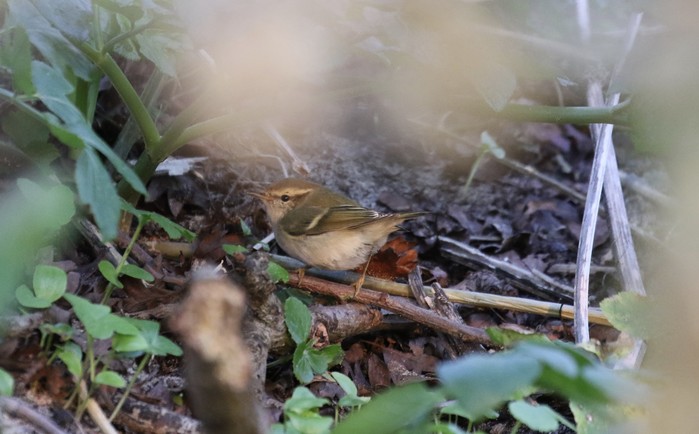 …but then again, the last fortnight suggests that some more modest, passerine fare might not be an unreasonable call too. A scarce or rare warbler might not be too unrealistic anywhere that's damp and hotching with invertebrates. So get yourself to the local sewage treatment works or damp, overgrown ditches – because there's surely at the very least a few more Yellow-browed Warblers to be found… maybe another Dusky Warbler… and as a more outside call, perhaps a skulking Hume's Warbler?
Jon Dunn
2 January 2019
Share this story
Tweet