Weekly birding round-up: 14 - 20 Nov
The week at a glance
Co.Galway's second Mourning Dove remains on offer
It's Scilly's turn for another Eastern Yellow Wagtail
And more Pallid Swifts arrive in our skies
The southerly airflow over Britain persisted at the front of this week, but any Indian summery feelings were soon dispelled in the latter half of the week as brisk easterlies and south-easterlies began to make themselves felt, pushing with them wintery showers. Never mind an Indian summer, or the last dregs of autumn – this was beginning to feel a lot like winter…
Mourning Dove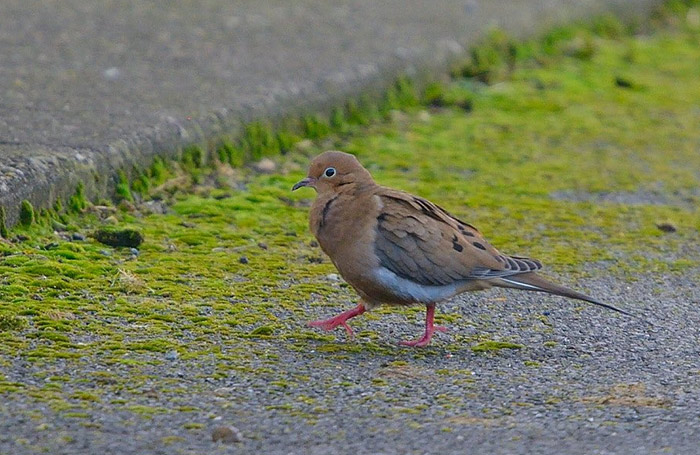 First seen in a garden on 12th, we finished last week's headlines speculating that Co.Galway's second and Ireland's third Mourning Dove might yet pop out of the woodwork in the days to follow…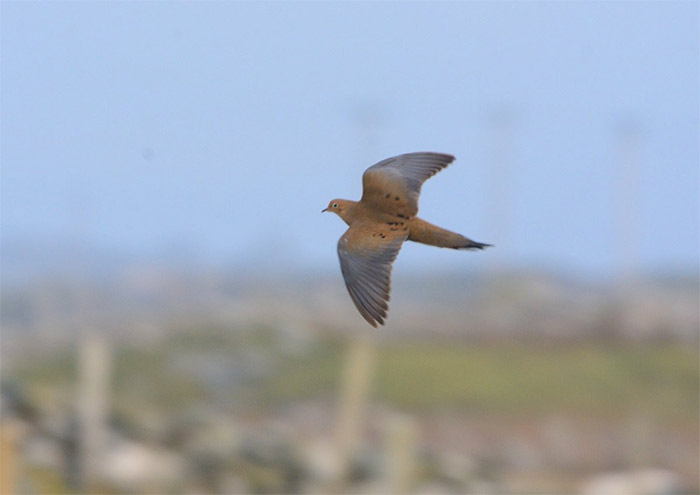 …and, just sometimes, it's nice to be right – as, sure enough, on 15th-16th there it was again in a Doonloughan garden. Maddeningly for any Galway birder who couldn't get away until the weekend, it wasn't playing ball then. But all the same – yet another North American bird species is firmly inked in on 2018's roll call. Now all we need is the coming week's promising easterlies to deliver one last big beast from the east…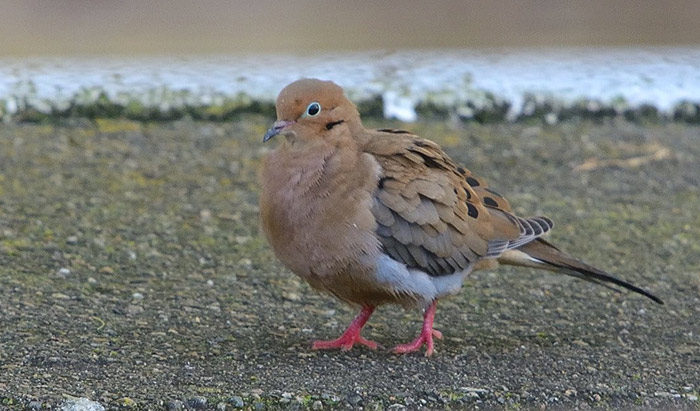 Eastern Yellow Wagtail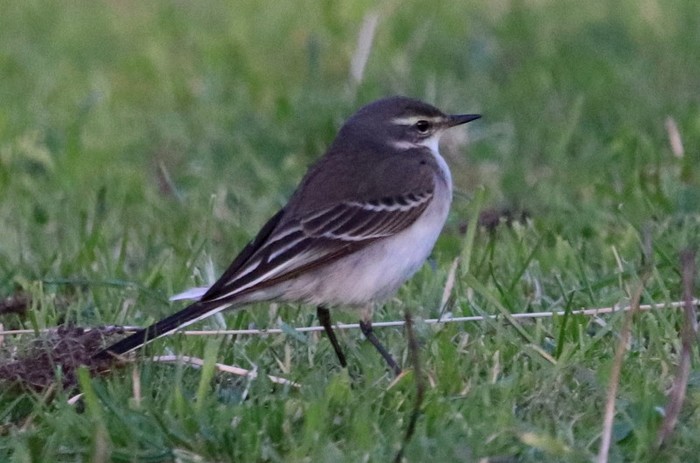 It's been a good autumn for putative Eastern Yellow Wagtail with Shetland and Scilly enjoying at least a couple of decent candidates apiece. Shetland's latest bird, confirmed last week by examination of a sonogram of it calling, wasn't seen after photographers reported it flying off on 13th – galling and expensive for all those who were to follow from Shetland and further afield.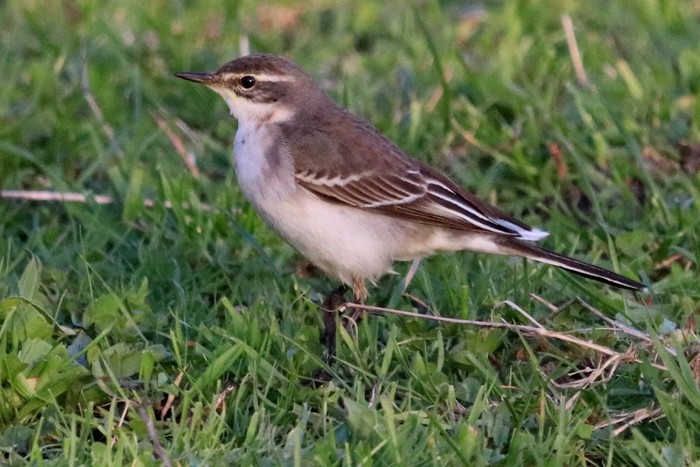 Nationally, at least, the current week provided a happier ending, for another more cooperative first-winter bird was discovered on St Mary's (Scilly) on 14th-20th, and this too was confirmed as an Eastern Yellow Wagtail on the basis of sonogram analysis. Better yet, there was a cherry on the wagtail cake in the form of a first-winter Citrine Wagtail also present there on 15th-19th.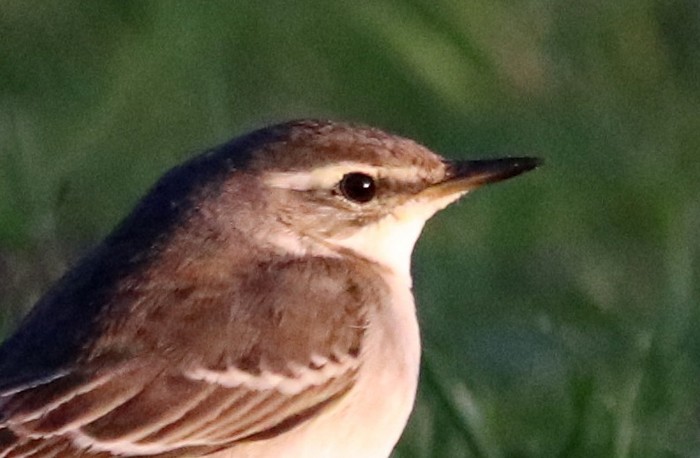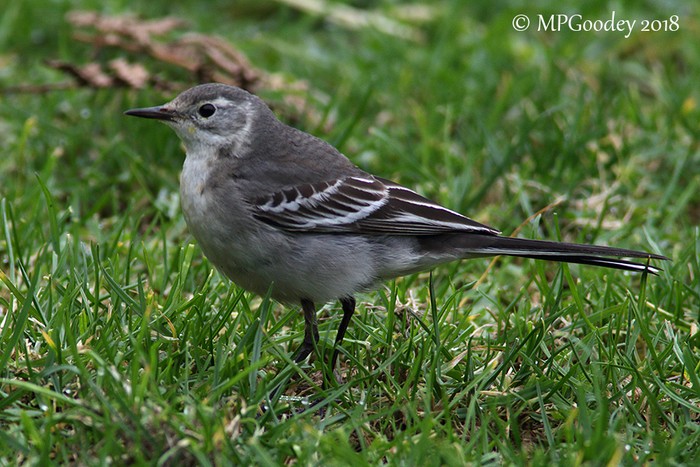 Pallid Swifts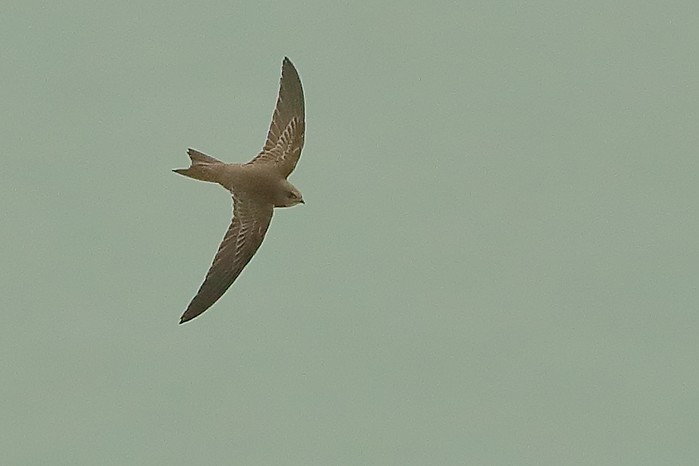 While the pace wasn't anything like the week that preceded it, we still did well this week for Pallid Swifts - indeed, in any other autumn, a showing of three confirmed and four possible birds in the space of one week would be good going.
Still, this hasn't been anything like an ordinary autumn for Pallid Swifts. Last week's arrival was extraordinary, and this week anyone encountering a swift sp would have been on high alert.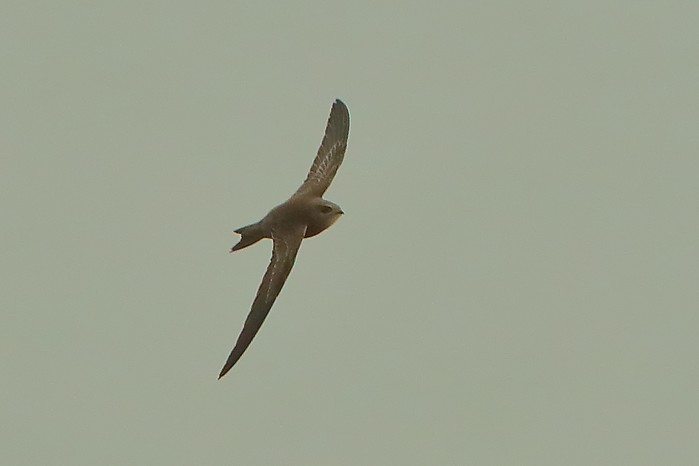 Confirmed birds were seen on 14th in Norfolk at Winterton North Dunes; on 15th-17th in Dorset at Portland; and on 15th-16th in Kent at New Romney. Either Pallid or Common Swifts were at Gibraltar Point NNR (Lincolnshire) on 15th; on 16th, in Brighton (East Sussex) and Pilmore Strand (Co.Cork); and on 20th at Wendover (Buckinghamshire).
A very quiet time indeed this week where our interesting seabirds were concerned, with a couple of late Great Shearwaters seen from a pelagic off Scilly on 15th something of a highlight; a Balearic Shearwater was also seen on 14th from Berry Head (Devon).
A single Long-tailed Skua off Rosehearty (Aberdeenshire) on 16th was the pick of the skuas; our Pomarine Skuas this week were restricted to single birds off Flamborough (East Yorkshire) on 14th and 17th; Filey Brigg (North Yorkshire) on 14th; Hound Point (Lothian) on 15th; Sheringham (Norfolk) on 16th; and Spurn (East Yorkshire) on 17th; then, on 18th, off Happisburgh and Winterton (Norfolk) and Seasalter (Kent). On 19th a single bird was seen from Foreness Point (Kent); five were reported off Hornsea (East Yorkshire) on 20th, with singletons seen that day too passing Whitburn CP (Co.Durham) and, in Essex, Holland Haven CP and Frinton-on-Sea.
More wintery fare came in the form of a scatter of Little Auks - five were reported from East Chevington NWT (Northumberland) on 14th, with a singleton noted from Titchwell RSPB that day also; on 17th in Shetland seven birds were logged off Sumburgh during an hour long watch, with one seen that day a mile off Bressay, while back in Norfolk a single bird was noted from Happisburgh. On 18th in Norfolk three were seen from Hemsby, with a single off Weybourne; two were off North Ronaldsay (Orkney); and single birds were also seen that day from Holy Island (Northumberland) and Spurn (East Yorkshire). On 19th two passed Fair Isle (Shetland) and a singleton was seen off Flamborough (East Yorkshire). Things picked up on 20th with 13 birds passing Flamborough in the course of the morning; and one was in Shetland's Lerwick harbour that day also.
The week ended with an unconfirmed report of two Leach's Petrels off Hornsea (East Yorkshire) in the morning of 20th.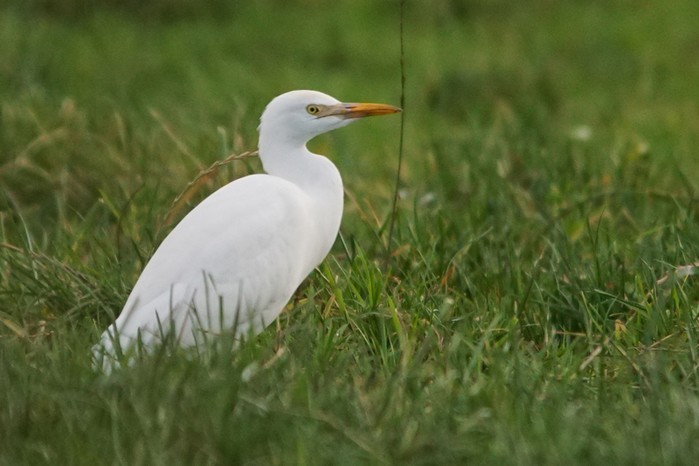 Around 250 records of Cattle Egrets came through this week – a figure that probably doesn't reflect a particular drop on those seen in preceding weeks as it didn't include a chunky tally of any kind from the Somerset Levels where, I'm betting, there are probably still dozens going unreported recently. Our highest count this week came, instead, from Cornwall where at Rock on 15th a flock of 47 birds was logged.
A faintly unseasonal note was struck on 18th by the finding of an adult Night Heron in Cleveland at Redcar; reportedly this had been present in the area for some three weeks beforehand.
In Devon the Glossy Ibis was seen once more at Fremington Pill on 14th, but was the only one of its kind to be reported this week nationwide.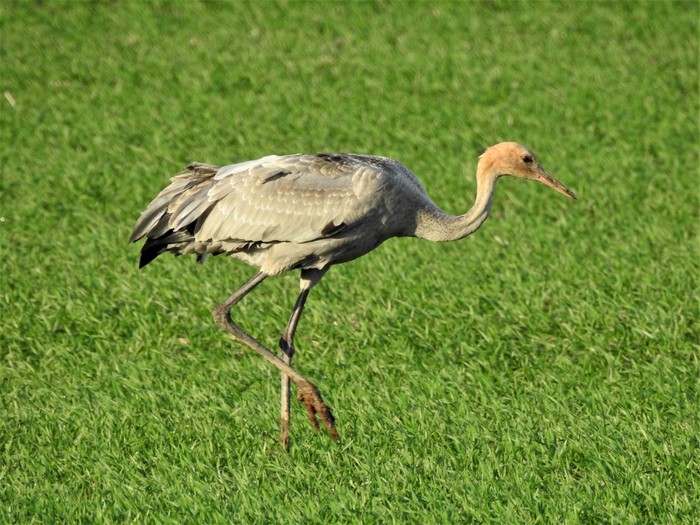 The highest tally of Common Cranes outside of Norfolk came once more from Cambridgeshire this week where, at Ouse Washes RSPB on 14th, 37 birds were seen. Elsewhere a single bird lingered at Coldstream (Borders) on 14th-20th; two unringed adults were present at Slimbridge WWT (Gloucestershire) on 17th; and four birds were seen in flight at Thame (Oxfordshire) on 18th, with presumably the same quartet noted again on 20th near Newington.
We'll kick off this week's honkers and quackers with, as usual,The Goose Formerly Known As Canada, and, as usual, that means we're up in north Scotland. On Barra (Western Isles) the small Canada-type was still present on 14th-18th while also on the island the three interior Todd's Canada Geese were also to be seen on 14th-16th. Another Todd's Canada Goose was seen this week on Tiree (Argyll & Bute) on 15th. North Uist (Western Isles) meanwhile weighed in with a hutchinsii Richardson's Cackling Goose on 17th-18th.
At least one Black Brant was again seen this week wandering around the Fleet (Dorset) on 16th-20th, with two on the latter date at Rodden Hive; another was again on Walney and Roa Island (Cumbria) on 16th-18th; in Norfolk a bird was seen at Wells on 17th; and finally, in Glamorgan, one was found at Whiteford Burrows on 18th.
The drake Black Scoter was still off Cheswick Sands (Northumberland) on 14th but not thereafter; in Ireland, meanwhile, the drake was once more seen from Rossbeigh (Co.Kerry) on 20th. In Lothian, Musselburgh again accounted for a drake Surf Scoter on 17th while the two drakes were still off St Andrews (Fife) on 15th.
The female Lesser Scaup on Anglesey at Llyn Llygeirian was seen again there on 18th-20th.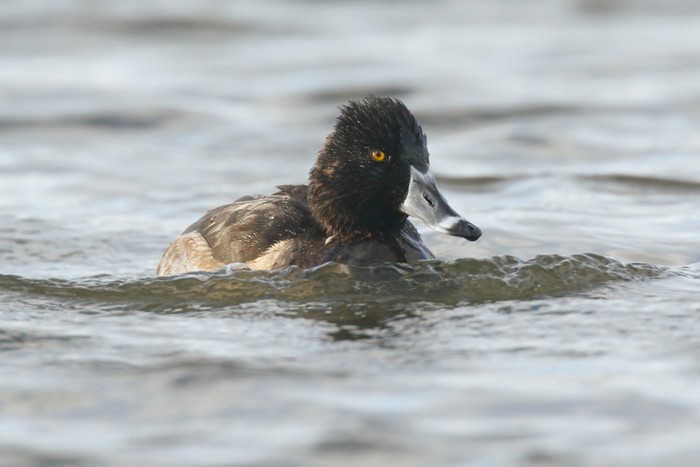 We did well for Ring-necked Ducks this week, spearheaded in Ireland where four drakes were present at Lough Yganavan (Co.Kerry) on 17th-18th and two drakes at Inch Island Lake (Co.Donegal) on 17th; a female was at Lough Morne (Co.Monaghan) still on 18th, while a drake remained at Garryhesta Quarry (Co.Cork) on 17th; a final drake present, briefly the previous week, at Upper Lough Erne (Co.Fermanagh) on 10th is worth noting mainly for the unfortunate end to its Irish sojourn – as it was shot on 10th also. British sightings this week came from Abbotts Hall Farm EWT (Essex) again on 14th-20th; Radipole Lake RSPB (Dorset) still on 14th-20th; Woodhall Spa Airfield LWT (Lincolnshire) still on 16th-20th; on 16th-18th still at Clumlie (Shetland) and on Tiree (Argyll & Bute), the latter island boasting three birds; and in the form of drakes on 18th at Thrapston GPs (Northamptonshire) and on Benbecula (Western Isles).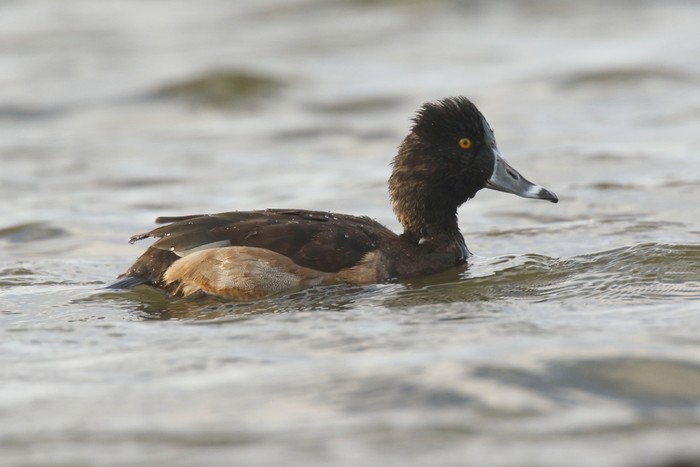 Lingering Green-winged Teals remained on North Uist (Western Isles) on 17th-19th; on North Ronaldsay (Orkney) again on 14th-17th; and at Loch of Skaill (Orkney) on 16th-20th. On 18th one was seen on Benbecula (Western Isles).
England, Scotland and Ireland boasted drake American Wigeons this week – respectively, at Leighton Moss RSPB (Lancashire) still on 14th-20th; Loch Eye (Highland) still on 14th and on North Uist (Western Isles) on 20th; and on the Culdaff estuary (Co.Donegal) on 18th. The female was again at Grimley (Worcestershire) on 19th-20th.
Highland also accounted once more for the resident drake Black Duck still at Strontian on 17th.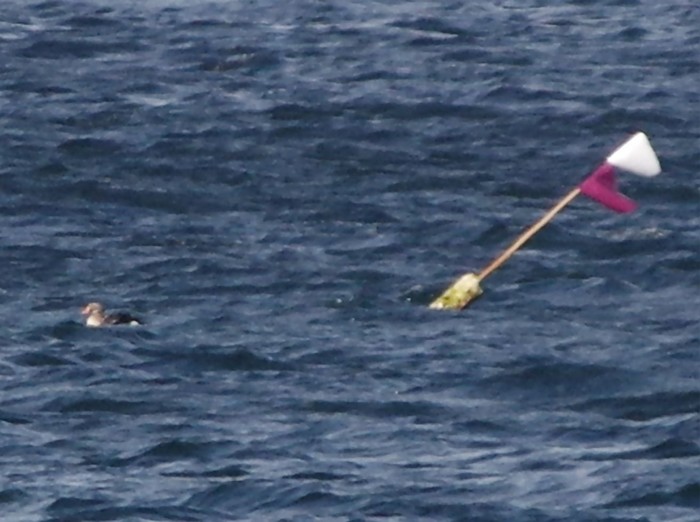 In Norfolk, the second-winter drake King Eider remained off Sheringham until 19th while at Ynylas (Ceredigion) the long-staying queen was once again seen on 15th-19th.
Finally, in Shetland, our honorary waterfowl the Pied-billed Grebe was still present on Loch of Spiggie on 18th.
<!—Section Title -->
What would, comfortably, have made it into the headlines at any time of year let alone this late in proceedings unfortunately, this week, remained of undetermined species and, hence, didn't quite clear the bar – this being the pratincole sp seen at Reclamation Pond (Cleveland) on 16th before heading off north.
Equally frustrating, the unconfirmed report of two possible Greater Yellowlegs briefly at Carrowholly (Co.Mayo) before flying off also came to nothing.
So, moving onto more concrete news, we stay in Ireland for a while. Here, at Myroe (Co.Derry), two of the recent trio of White-rumped Sandpipers remained there on 18th.
An American Golden Plover was seen at Lough Corrib (Co.Galway) on 18th; another possible was noted over Filey (North Yorkshire) on 15th.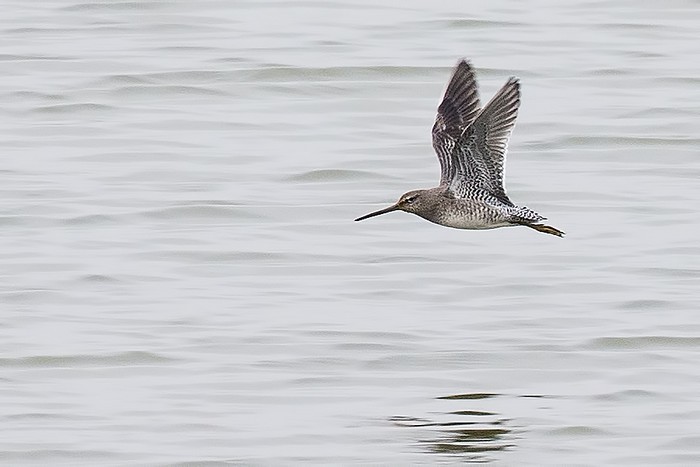 Lincolnshire's resident adult Long-billed Dowitcher was again at Frampton Marsh RSPB on 15th-20th; another dowitcher sp, probably also Long-billed, was seen at Hesketh Out Marsh RSPB (Lancashire) on 16th-17th.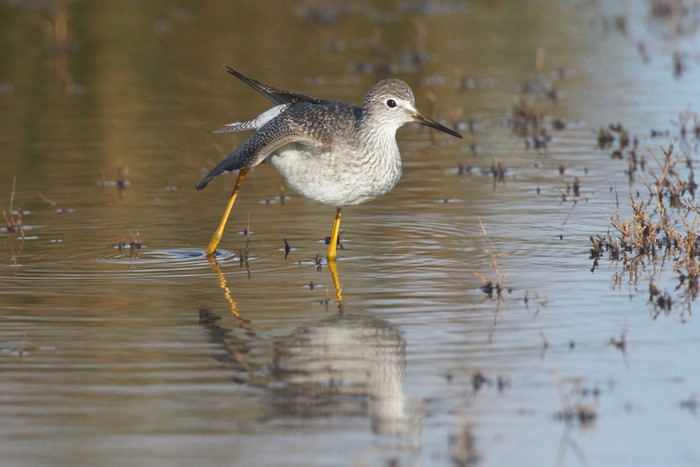 We did particularly well for Lesser Yellowlegs this week – birds remained on Skye (Highland) on 14th-17th; at Lodmoor RSPB (Dorset) still on 14th-18th; at Devoran Quay (Cornwall) again on 15th; in Co.Wexford on 17th-18th at Tacumshin and at Cahore Marsh on 18th; and briefly in Somerset at Catcott Lows NR on 18th also.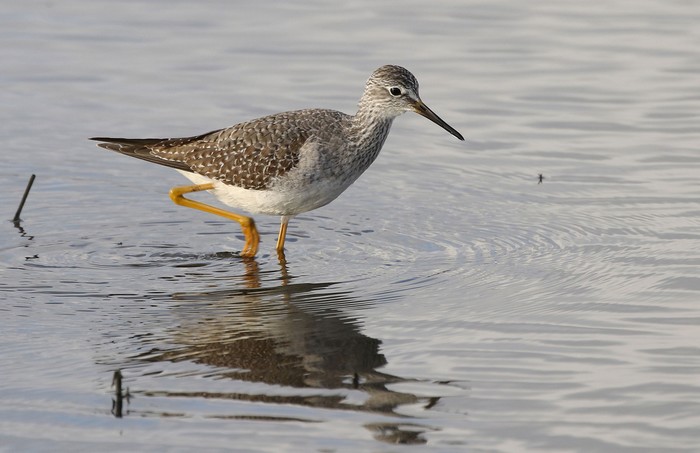 The late Dotterel was still present on Tiree (Argyll & Bute) on 15th.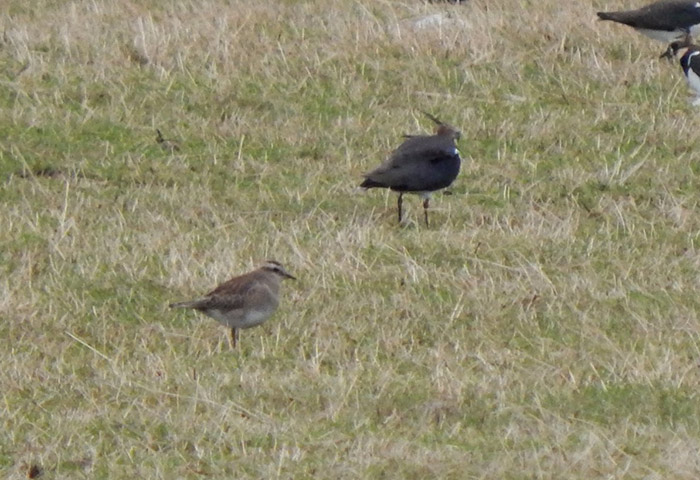 Last of all, we've another fair showing of Grey Phalaropes - single birds at Howdon Wetland NR (Northumberland) on 14th-17th; off Inner Farne (Northumberland) on 15th; at Tacumshin (Co.Wexford) on 16th-18th; at Hengistbury Head (Dorset) on 17th; on 18th from Selsey Bill (West Sussex), Swalecliffe (Kent) and Holkham (Norfolk); at Sennen Cove (Cornwall) on 19th; and at Church Norton (West Sussex) on 20th. Two birds were seen in Norfolk at Titchwell RSPB on 17th.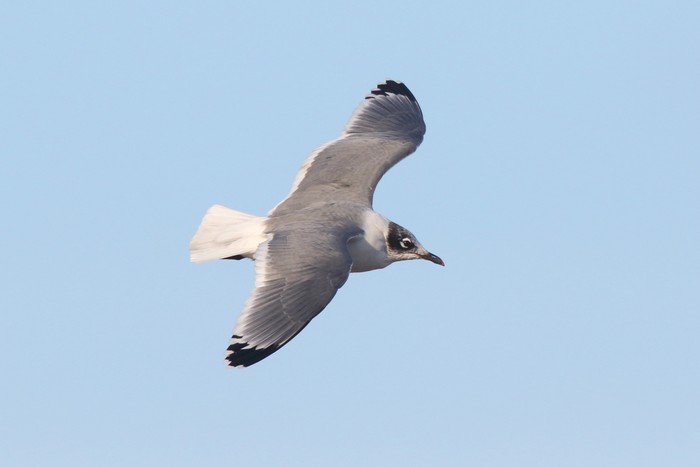 Dorset's recent second-winter Franklin's Gull tops the section again this week, being still seen at Radipole RSPB and nearby Weymouth Bay on 14th but not thereafter.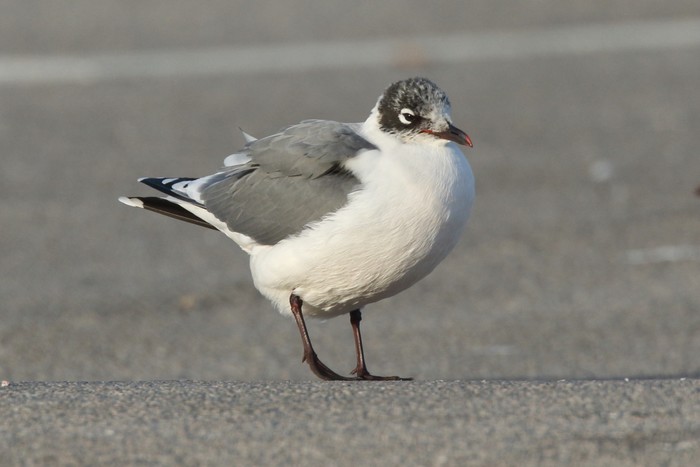 Newly found this week, however, was a first-winter Bonaparte's Gull down in Cornwall at Millbrook on 18th.
Ring-billed Gulls were represented, meanwhile, this week by lingering birds at Blashford Lakes HWT (Hampshire) again on 17th-18th and at Llys-y-Fran reservoir (Pembrokeshire) on 17th-18th; on Tiree (Argyll & Bute) still on 16th; and in Ireland, at Lurgangreen (Co.Louth) and Dundalk (Co.Louth) on 19th. Winter is coming.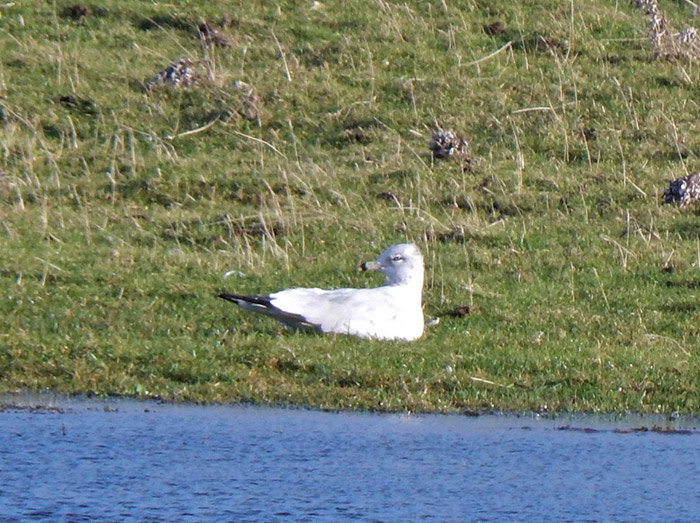 Pick of a denuded showing of white-wingers was the adult Kumlien's Gulls present on Lough Foyle (Co.Donegal) on 18th; another probable bird was seen on 20th in Cornwall off Marazion.
Numbers of Iceland Gulls were well down, with just four reported – single birds on 14th on Barra (Western Isles) and North Ronaldsay (Orkney); one on 15th on Islay (Argyll & Bute); and on Shetland and Boddam on 18th. Glaucous Gulls were similarly reduced – single birds were noted in Derbyshire on 14th-19th at Ogston reservoir and on 14th at Carsington Water; one was seen on Fair Isle (Shetland) on 14th-18th; on 17th one was at Seaham (Co.Durham); and on 19th single birds were present at Filey (North Yorkshire) and Fairburn Ings RSPB (West Yorkshire). On 20th one was seen in Co.Dublin at Skerries, another was on North Ronaldsay (Orkney), and one more was at Cairnbulg (Aberdeenshire).
On 18th the adult Forster's Tern popped up again on Mutton Island (Co.Galway) while, on 17th, a juvenile White-winged Black Tern was a late surprise at Idle Valley NR (Nottinghamshire).
Our recent bumper crop of Rough-legged Buzzards had disappeared this week about as quickly as any prospect of a swift conclusion to Brexit one way or another… In Norfolk, two were reported from Stoke Holy Cross on 14th; on 15th one was seen at Cley, while on 15th-18th one haunted Horsey, and a further sighting came on 18th from Haddiscoe Marshes. Away from Norfolk, two birds were seen intermittently in the Holme Fen NNR area on 14th-20th still; one remained in Lothian in the Lammermuir Hills on 14th-19th; a bird was noted in Essex at Blue Hall Farm EWT on 14th; and one was seen in Cleveland on 18th at Sleddale. On 20th one was high up in Wales on the slopes of Moel Siabod (Conwy).
Back in those Lothian Lammermuir Hills, the juvenile White-tailed Eagle was again seen on 14th-15th, while another bird was seen in Shetland on 16th and again on 18th in the central mainland.
Barely a week has gone by this year without a report of a Snowy Owl somewhere in Britain and Ireland – this week was no exception, with an unconfirmed report of one on South Uist (Western Isles) on 14th.
Interesting passerines were definitely drying up this week away from Scilly… with perhaps the pick of the bunch not a million miles away in Cornwall where, on 14th-16th the first-winter Pied Wheatear was still to be found at Trevose Head.
A male Desert Wheatear was photographed on 18th in Scalloway (Shetland) by a non birder; news emerged as night fell on 20th, so we'll see whether the new week is kicked off by the refinding of this particular bird or not.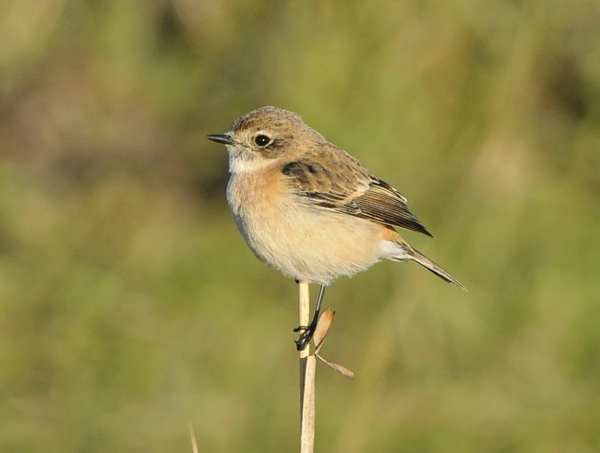 A possible Eastern Black Redstart at Maidens (Ayrshire) on 13th-16th failed to firm up into anything more tangible… but, belatedly, the recent suspected Stejneger's Stonechat at Salthouse (Norfolk) and Siberian Stonechat in Scalloway (Shetland) had their identities as such confirmed this week as news of their DNA analysis was revealed.
If this week's passerines were dominated by anything, it would surely be flyover Richard's Pipits - almost every report received was of one passing over somewhere. On 14th one went over Wall Common (Somerset), with a further probable over there on 15th also; one was over Pilning Wetland (Gloucestershire) on 14th also; one was over Sheringham (Norfolk) on 15th, with a bird there again on 17th; 15th also provided birds over St Mary's (Scilly) and Harmondsworth Moor (London); and on 17th a single bird was over Buckton (East Yorkshire), while two passed over Wyke Regis (Dorset). On 19th one was present at Nanjizal (Cornwall); and on 20th one was seen at The Lizard (Cornwall).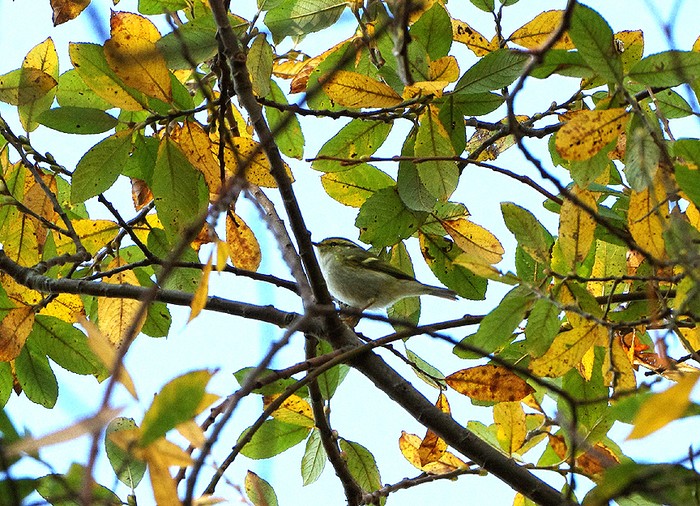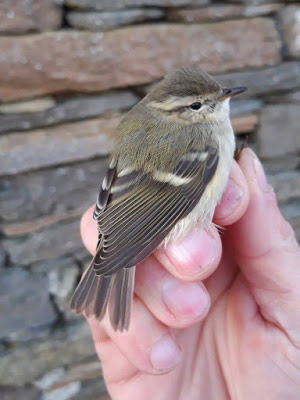 Standing out from the small crowd of some 30 Yellow-browed Warblers again noted this week nationwide was the Hume's Warbler trapped and ringed on North Ronaldsay (Orkney) on 16th-19th.
Elsewhere, there were slim pickings of warblers to be had, with two Pallas's Warblers at The Naze (Essex) on 17th bookended by a single bird there on 16th and 18th-19th; and further single birds seen in Devon on 15th at Berry Head and on 18th at Exminster; and a final individual in Kent at Foreness Point on 20th.
Scilly held onto two Dusky Warblers until 15th at least, with one certainly still present on 16th. One remained at Kenidjack (Cornwall) on 15th; and further birds were found on 16th-18th at Ainsdale NNR (Lancashire) and 17th-18th at Easington (East Yorkshire).
A single Barred Warbler was at Winchelsea (East Sussex) on 15th.
The Hoopoe remained at Montrose Basin (Angus) on 14th-16th; further birds were seen at Alcester (Warwickshire) on 15th and Great Barr (West Midlands) on 17th.
An Alpine Swift provided further southerly flavour at Silverdale (Lancashire) on 16th; and a Red-rumped Swallow was seen briefly at Waun Llechell (Pembrokeshire) on 19th.
Reasonable numbers of Waxwings continued to be seen, with a distinctly Scottish flavour to records – the big counts amongst the 750 or so birds logged nationwide came from north of the border: flocks of 100 birds being seen on 18th at Peebles (Borders) and in Aberdeen (Aberdeenshire) and a bigger flock of 200 birds noted on 16th at Elgin (Moray).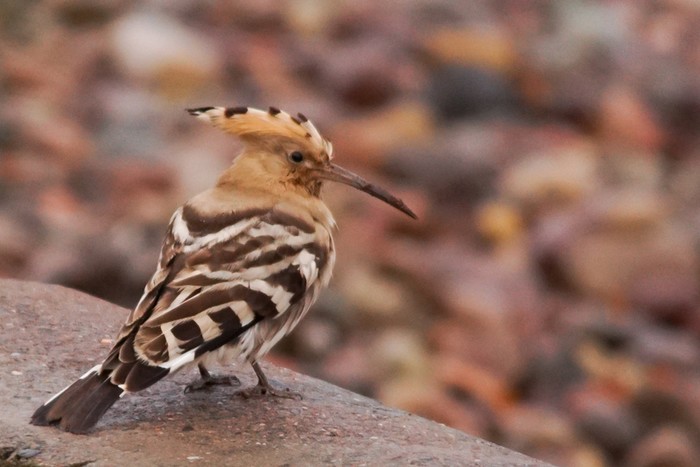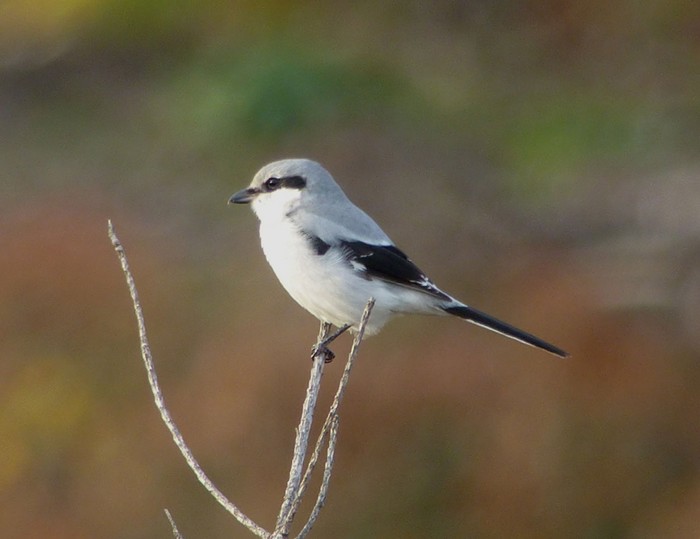 An Isabelline Shrike sp was seen in Wales at Cosmeston (Glamorgan) briefly on 17th, but wasn't refound. Great Grey Shrike generally proved more obliging, with some 15 birds in all noted nationally .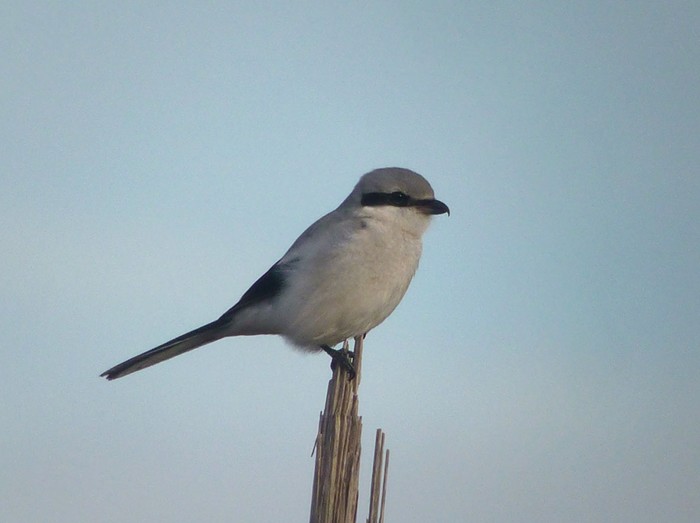 An adult Rose-coloured Starling in Oxfordshire at Botley on 14th-15th was new; juvenile birds were again at Douglas (Isle of Man) on 14th and Kesgrave (Suffolk) on 18th. On 18th one was found on Scilly on St Martin's.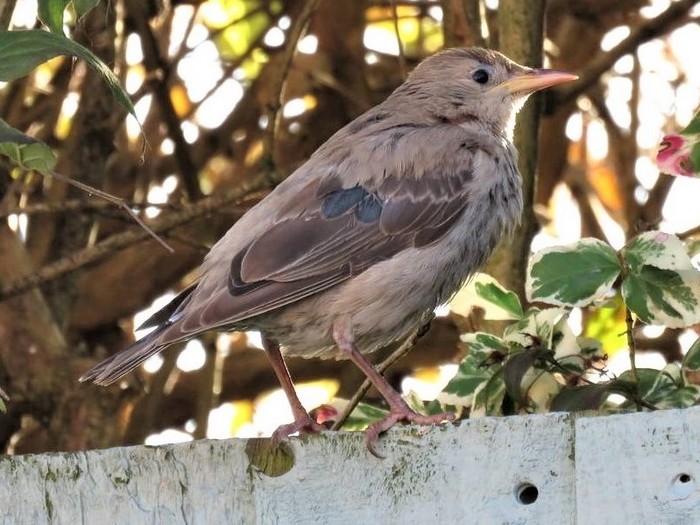 A decidedly late Common Rosefinch was still lurking on Unst (Shetland) on 16th.
The exilipes Arctic Redpoll was still present in South Yorkshire at Orgreave on 18th while, in Norfolk, two remained in Wells Woods on 17th-18th.
A female Parrot Crossbill cut a lonely figure with Common Crossbills at Gibraltar Point NNR (Lincolnshire) on 14th-15th; at least one remained at St.Faith's Common (Norfolk) on 19th, with two confirmed there the following day.
Finally, the tenacious Little Bunting was still present on The Lizard (Cornwall) on 15th.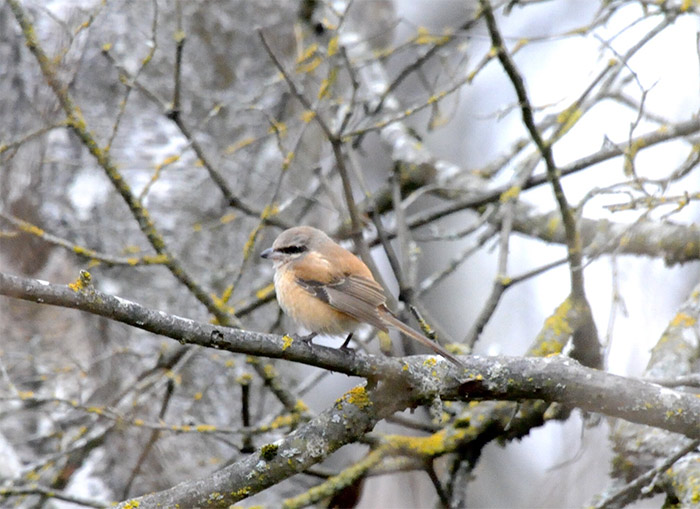 Absolutely the pick of the overseas bunch this week was the Long-tailed Shrike found in Switzerland at Grandson on 18th-20th. There's a species for British birders to conjure with. Just imagine the scenes when one of those bad boys turns up on the Norfolk coast…
Once sharing a similar cachet, but no longer, the Brown Shrike in Norway was still at Mulvika on 16th; a Greater Spotted Eagle was seen at Rogaland on 16th also; and the American Buff-bellied Pipit remained at the latter site on 16th too.
In Sweden, the Naumann's Thrush saw in a new week at Patamalm on 14th still; Oriental Turtle Doves were seen on 14th at Berga and on 20th at Degernas.
Denmark, meanwhile, scored a Blyth's Pipit at Grenen on 16th.
In France the Eastern Imperial Eagle remained at Saint-Gilles on 18th, while in Belgium the Pygmy Cormorant remained at Parc Domaine du Val Duchesse on 16th.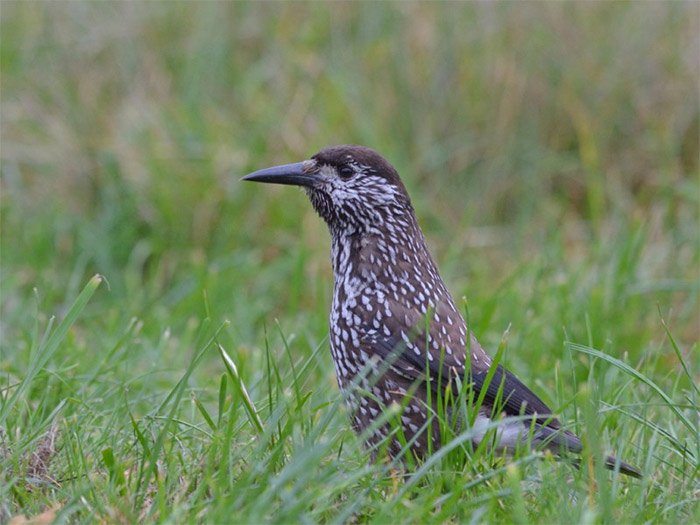 Holland again produced a Black-shouldered Kite, this time at Purmerend on 17th and then, on 19th, at De Biesbosch; while, on 19th-20th, a Nutcracker was seen at Wageningen.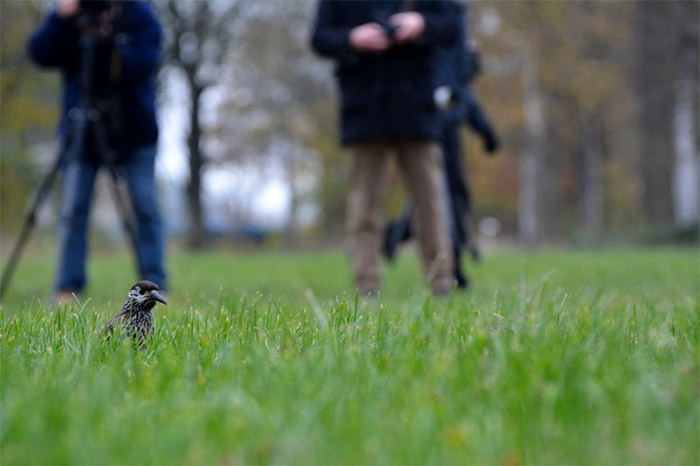 One of Spain's recent Sociable Plovers remained at La Janda in Andalucia on 16th, while in Galicia the drake Bufflehead was still at Lagoa de San Pedro de Muro on 18th; in Portugal the Green Heron was still present at Quinta do Lago on 17th.
Finally, an Indian Roller was seen in Kuwait at Hadiya on 17th.
The coming week…
So, the last week of November is upon us, and it's blown in with a decent spell of easterlies and south-easterlies. Whatever could that mean, this late in autumn's proceedings?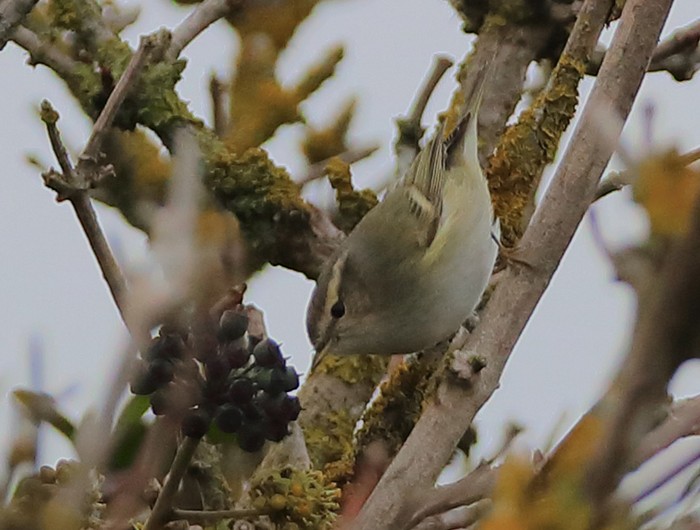 Possibly some more Hume's Warblers… but dare we dream a little bigger than that?
Given what's been seen overseas this week, I can't possibly let the chance pass us by - heaven knows we'd all love to have another go at a Long-tailed Shrike, and preferably one that's not on the Western Isles… but we'll settle for a Nutcracker if push comes to shove.
Jon Dunn
21 November 2018
Share this story
Tweet