Weekly birding round-up: 1 - 7 Aug 2018
The week at a glance
The Sooty Tern remains in Aberdeenshire
Co.Durham is the next to host the adult Franklin's Gull
Our long, hot summer carried on for yet another week, interrupted only by the occasional cloudburst. If Britain and Ireland was a biscuit, we'd have been in the oven too long by now – though, casting our eyes into southern Europe, we're still getting off lightly – temperatures in the Iberian peninsula soared to the high forties this past week. Would any of this have any bearing on what turned up on our shores or in our waters?
Sooty Tern
After gloriously giving itself up in the preceding week, our summer highlight Sooty Tern returned to its wandering and occasionally unreliable ways – seen in Aberdeenshire on 1st in the morning at Loch of Strathbeg RSPB and then, in the late afternoon, on the Ugie estuary north of Peterhead.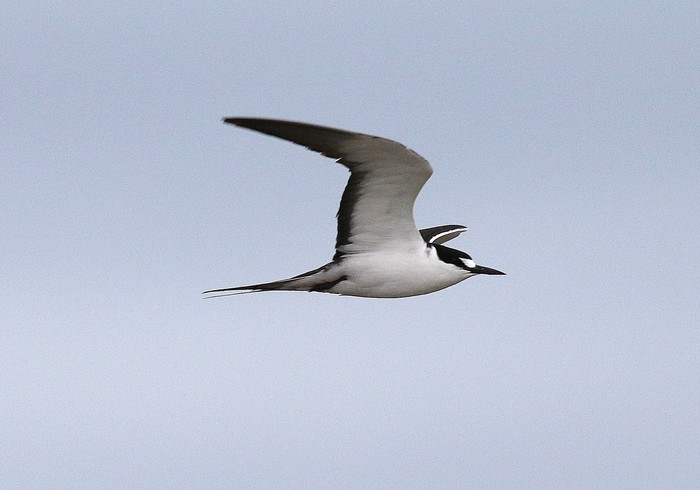 Moving north, then, from the Ythan estuary, and I'm sure I wasn't alone in hoping it would turn up in a Shetland Arctic Tern colony – happily having a good breeding season this year, their clamour might have proved a siren call for a Sooty… but alas, that didn't happen. Given that it's now covered some 130 miles (as the tern flies) between the Farne Islands and Peterhead, and is considerably more miles away from where it ought to be at this time of year, it could, realistically, still turn up almost anywhere on the British or Irish coast.
Or in Norway…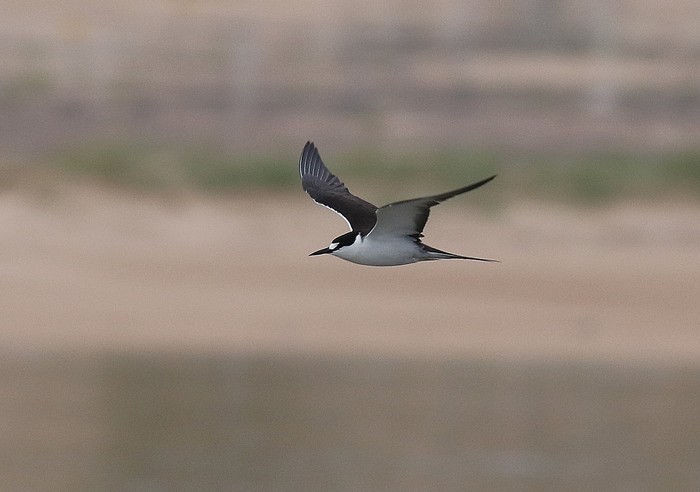 Instead, there it was at Loch of Strathbeg again, briefly, in the evening of 2nd, and back on the Ythan in the evening of 3rd and early morning of 4th before being seen back and forth throughout Sunday 5th.
Franklin's Gull
Still floating around both the headlines and the north-east this week was the recent adult Franklin's Gull, seen on this occasion on 1st at Hurworth Burn reservoir in Co.Durham.
From a county perspective, that's a big deal – a first for Co.Durham, no less. Rather like our wandering Sooty Tern, this particular gull must surely be raising hopes high for anyone in the north-east working on a self-found list – it seems like it might turn up pretty much anywhere.
That said, it was back at Scaling Dam reservoir (Cleveland) again on 6th and 7th. Where did it go in the interim?
Our seabird news this week kicked off with a near-miss – a dark-rumped petrel sp seen from Brow Head (Co.Cork) on 2nd. Chances are that this might well have proven to be a Swinhoe's Petrel, but who knows… so, in the absence of certainty, this doubtless adrenalin-surging sighting remains (just) out of the week's headline birds.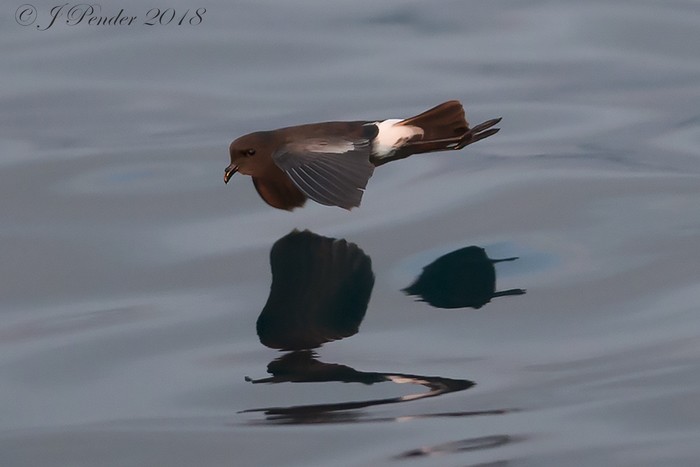 Meanwhile, Scilly continued to tick over with sightings of Wilson's Petrels - two were noted from a pelagic off the archipelago on 2nd; and duos were seen on 3rd and 6th. In Ireland one was seen at sea off Cape Clear (Co.Cork) on 4th, with one passing Bridges of Ross (Co.Clare) on 6th.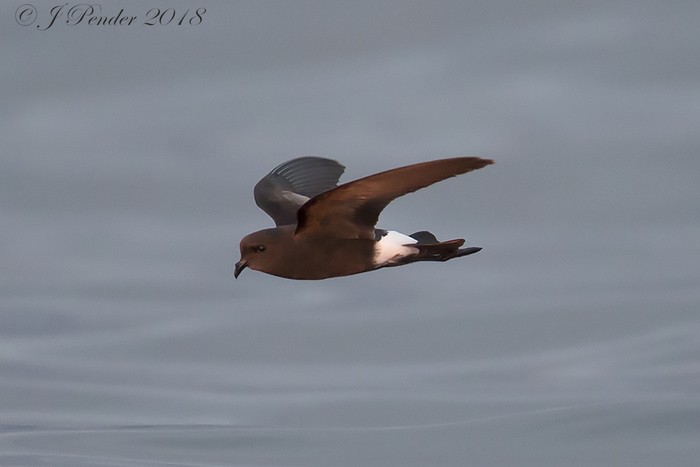 A Leach's Petrel was trapped and ringed overnight on North Ronaldsay (Orkney) on 2nd, with another caught at Sumburgh (Shetland) on 3rd and one trapped and ringed at Druridge Links (Northumberland) on 6th.
Large shearwater sightings were on the quiet side again this week, though the main event is, of course, traditionally in the coming days and weeks, weather providing. 26 Great Shearwaters were logged from Galley Head (Co.Cork) on 1st, while two Cory's Shearwaters were seen there that day also. Further Cory's were seen on 2nd off Downderry (Cornwall) where four birds were logged, and on 3rd in Cornwall at Porthgwarra with a singleton noted; on 4th one passed Trevaunance Cove (Cornwall); on 6th one passed Bridges of Ross (Co.Clare), along with a single Great. More Great Shearwaters came in the form of five past Valentia Island (Co.Kerry) on 4th, with six seen that day at sea off Cape Clear (Co.Cork) and two off Scilly; on 5th one was noted at sea 25 miles off Malin Head (Co.Donegal), with one that day off Bishop Rock (Scilly). On 7th seven birds passed Brandon Point (Co.Kerry) in a two hour period.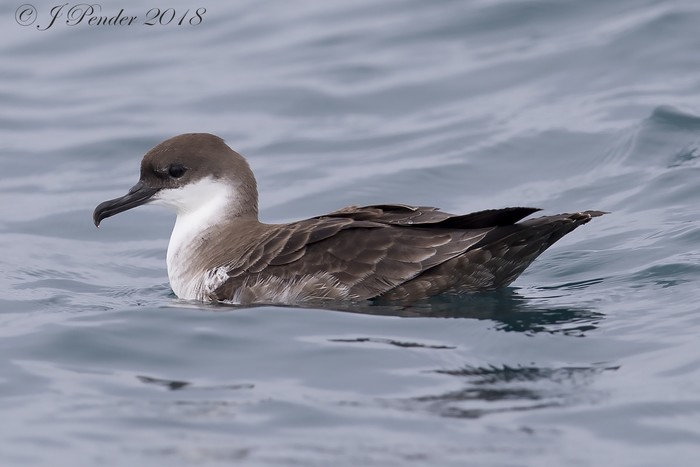 Sightings of Balearic Shearwaters came from southwest England with a peak count of 240 off Pendeen (Cornwall) in two hours in the afternoon of 6th, and some 70 more birds in the course of the week as a whole. Away from the southwest three were off Flamborough (East Yorkshire) on 3rd, one was seen on 4th from Sheringham (Norfolk), and on 6th singles were off Bardsey (Gwynedd) and Long Nab (North Yorkshire), with a further sighting from Bardsey the following day.
A Long-tailed Skua on Unst at Norwick (Shetland) on 2nd followed last month's string of sightings elsewhere in the islands; Pomarine Skuas meanwhile were seen on 1st from Long Nab (North Yorkshire) and on 2nd from Tarbat Ness (Highland); on 3rd in Lyme Bay (Devon); and on 4th off Flamborough (East Yorkshire), Whitburn (Co.Durham), Ullapool (Highland) and Kilcummin (Co.Mayo); on 5th one was logged from the Butt of Lewis (Western Isles); on 6th one was seen from Tiree (Argyll & Bute).
Finally, in a nod to impending winter, a White-billed Diver was seen from Culdaff (Co.Donegal) in the evening of 7th.
Things remained very much as-you-were amongst our long-legged beasties again this week, with (most of) the usual suspects still being seen intermittently at the usual places as the days wore by.
Kicking off then with Glossy Ibises, individuals remained in Devon at Matford Marsh RSPB (Devon) on 1st-6th, and over Bowling Green Marsh RSPB on 1st; at Oare Marshes KWT (Kent) still on 1st; one was present at Titchwell RSPB (Norfolk) on 1st-2nd; on 2nd one was seen in flight in Suffolk at Botany Marshes RSPB; on 3rd one was present at Abberton reservoir (Essex), with presumably the same bird accounting for the sighting on 5th-6th at Hanningfield reservoir.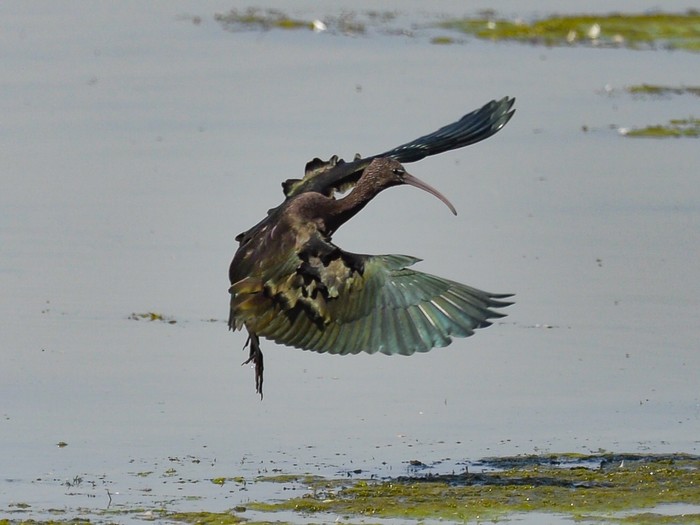 A White Stork was seen in Essex at Jaywick on 5th and Brightlingsea on 6th; Lincolnshire returned sightings on 6th of a bird at Gibraltar Point NNR and Skegness, while on 7th one was present in Norfolk at Holme Dunes NWT.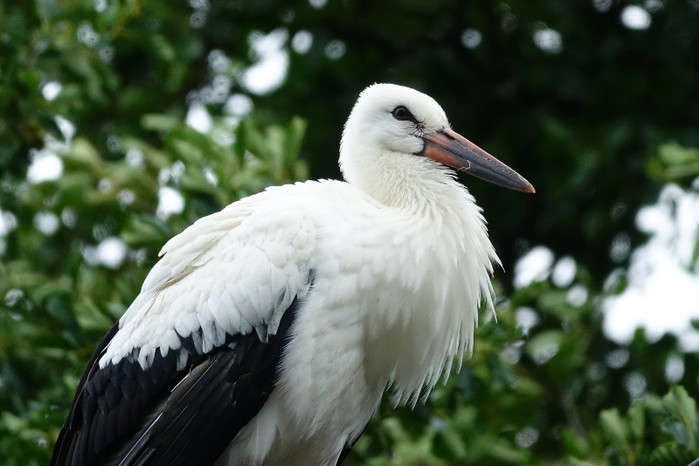 In Dorset the juvenile Purple Heron on Studland at Littlesea was still present on 1st-6th, and the juvenile bird remained at Rutland Water (Leicestershire) all week also; the adult bird at Shapwick Heath NNR (Somerset) was seen again there on 2nd-5th.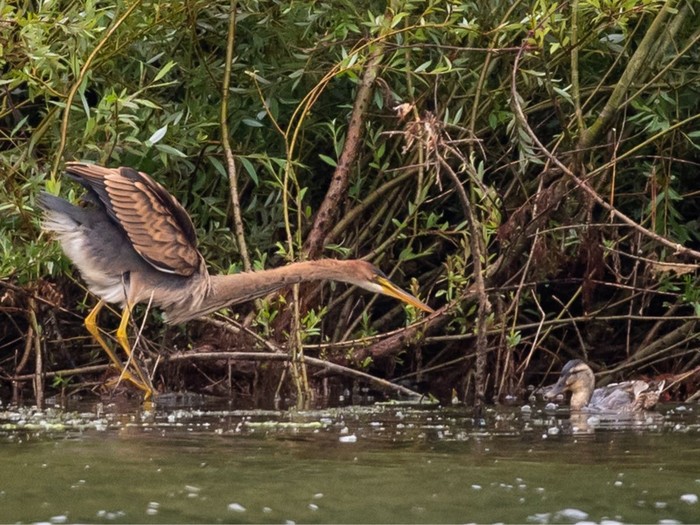 Somerset once again returned the peak count of Cattle Egrets this week, with a peak count of a dozen birds once more noted at Catcott Lows NR on 6th including juveniles amongst their number; one was again at Burton Mere Wetlands RSPB (Cheshire) on 1st-7th, and a single bird was again seen in Poole Harbour (Dorset) at Middlebere on 1st.
Great White Egrets remained omnipresent, with some 80 individuals noted once more nationwide, with a peak count of 10 birds coming from Shapwick Heath NNR (Somerset) on 5th.
Some 75 Spoonbills were logged this week, with the usual caveats about probable duplication from the usual east coast localities as birds ebbed and flowed around Norfolk and Lincolnshire. Peak count came from Norfolk's Stiffkey Fen where, on 2nd, a flock of 22 birds were seen.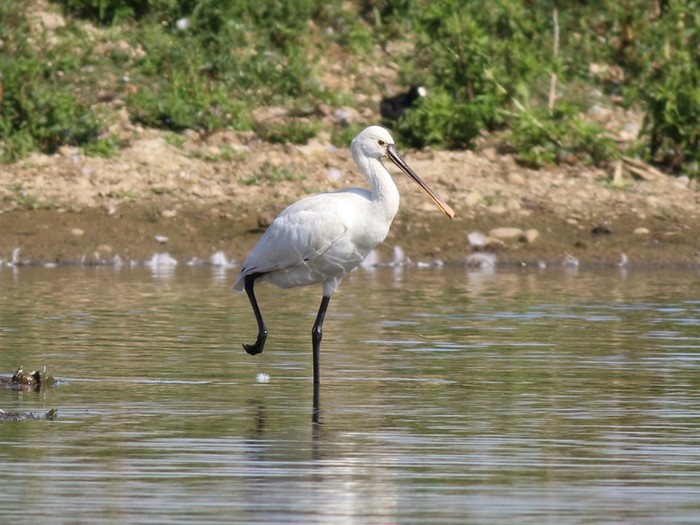 Common Crane sightings were relatively thin on the ground, with just the Aberdeenshire quartet seen once more this week, at Meikle Loch, on 1st, and duos noted on 4th over Gibraltar Point NNR (Lincolnshire) and Kilnsea (East Yorkshire).
Returning to Norfolk to round things off, the Spotted Crake was once again seen at Potter Heigham on 2nd and 7th, with two there on 3rd-6th; one was seen on 3rd in Norfolk at Burnham Norton, while one was found that day also in Cheshire at Burton Mere Wetlands RSPB, the latter remaining there on 7th still. On 4th one was found at Titchfield Haven NNR (Hampshire).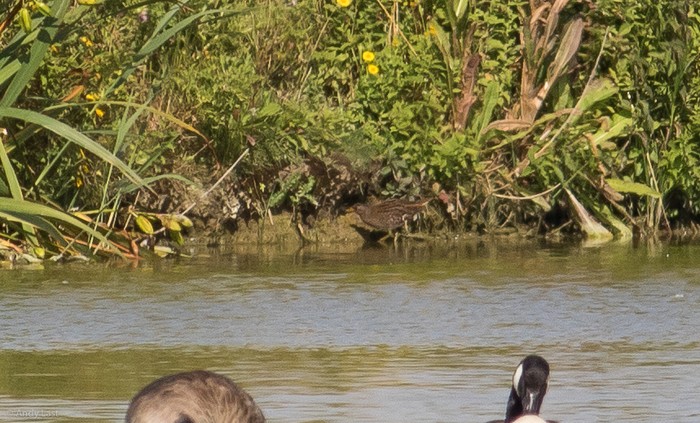 While things remained, generally, quieter than a very peaceful thing indeed this week in Wildfowl Corner, there was just the merest hint of winter present at Dorman's Pool (Cleveland) still in the form of a Green-winged Teal present there on 1st-7th.
Moreover, we also had an eclipse drake Ring-necked Duck at Quoile Pondage (Co.Down) on 4th, and for more variety still a drake Ferruginous Duck at Abberton reservoir (Essex) on 4th also, and a drake Lesser Scaup in Cornwall at Drift reservoir on 6th-7th.
Two probable American Wigeons reported from Branston GPs (Staffordshire) on 2nd had their credibility done no good whatsoever by the continuing presence of the escaped female Bufflehead there too.
What to make, then, of the female Hooded Merganser found on 3rd at Port Allen (Perth & Kinross)? This species usually gets a (not unreasonably) jaundiced eye cast upon it in these quarters, though some of them must be wild. Less complicated altogether was the long-staying Black Duck, still present in Highland at Strontian on 6th-7th.
Eyes turning to scoter flocks as summer draws to a protracted conclusion will doubtless be hoping for rarer fare in the weeks to come – something of the calibre of the unconfirmed report of a possible American White-winged Scoter seen from the cross Channel ferry off Kent on 3rd would be nice - but for now this past week provided a couple of Surf Scoters - drakes at Blackhall Rocks (Co.Durham) again on 1st-5th, and at Lunan Bay (Angus) on 1st-5th.
Back in the news once more this week, the female King Eider was once more at Ynys-hir RSPB (Ceredigion) on 3rd.
The week began quietly on the shorebird front and, for a while at least, we had to be content with some slim pickings. Then, as the days wore on, it was beginning to feel a lot like autumn…
Titchwell RSPB's latest Lesser Yellowlegs remained present there on 1st-4th, while sightings of Pectoral Sandpipers were restricted to individuals present at Drift reservoir (Cornwall) on 1st-6th and East Chevington NWT (Northumberland) on 1st-7th , until the latter half of the week when a fresh bird was found on Berneray (Western Isles) on 4th, with others seen at Tacumshin (Co.Wexford) and Lough Neagh (Co.Armagh) on 5th, and Appleford (Oxfordshire) on 6th. On 7th a further sighting came from Lough Beg (Co.Derry).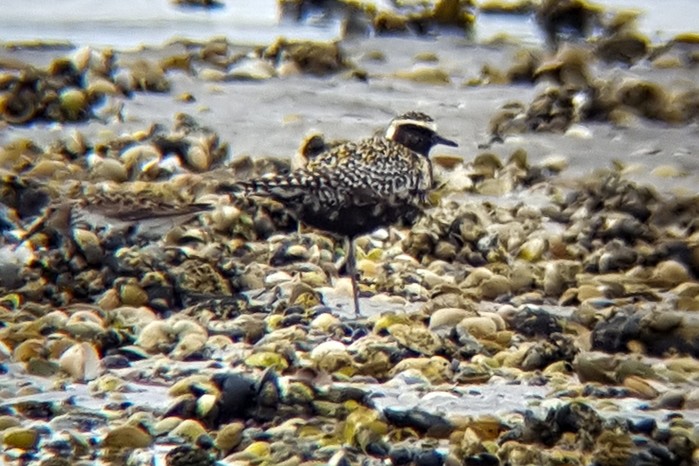 The adult Pacific Golden Plover was once more seen in Moray at Findhorn Bay on 3rd-5th; an adult American Golden Plover was found on 3rd on the Kent estuary (Cumbria), while on 4th another was seen at Loch of Strathbeg RSPB (Aberdeenshire).
A Buff-breasted Sandpiper was an early autumn treat at Blacktoft Sands RSPB (East Yorkshire) on 4th-7th; another was at Cley (Norfolk) on 3rd but a further report of it on 4th unfortunately turned out to be that trap for the unwary, a Knot.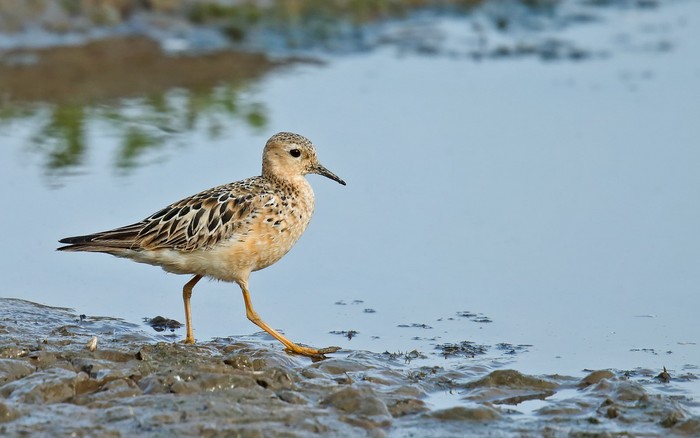 An adult White-rumped Sandpiper was found in the late afternoon of 7th at Lower Rosses (Co.Sligo), with another that evening at Redcar (Cleveland). More of these, surely, are inbound in the next two or three weeks.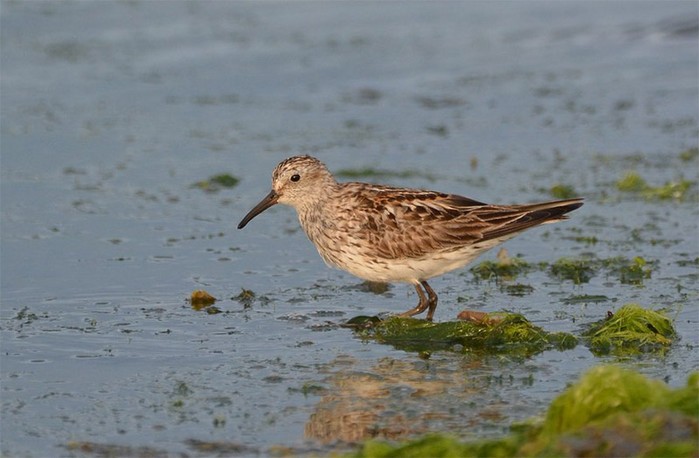 A Temminck's Stint was found at Staines reservoirs (Middlesex) on 5th; on 6th-7th one was in Derbyshire at Willington GPs.
Oare Marshes KWT (Kent) seems incapable of passing a week without adding something to the mix lately, so it was no great surprise to learn it was hosting an adult Red-necked Phalarope on 1st-7th; another bird was present at Cley (Norfolk) on 1st. Two Grey Phalaropes were logged from a Scilly pelagic on 2nd; a further pair were seen at sea off Cape Clear (Co.Cork) on 4th.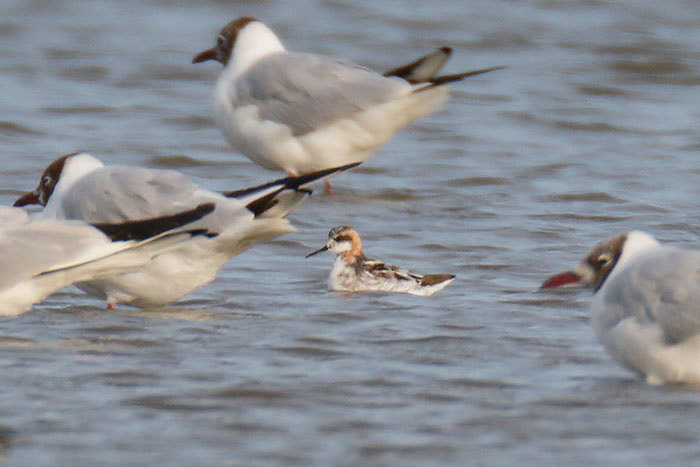 In Kent, the adultBonaparte's Gull remained for yet another week at Oare Marshes KWT (Kent) – if the potential for finding an interesting shorebird there weren't enough, this dapper gull was excuse enough to head to the north Kent coast.
Much less enticing or aesthetically pleasing, a Glaucous Gull was on South Uist (Western Isles) on 3rd-4th; another was seen on 4th and again on 6th-7th at Afon Wen (Gwynedd); while on 5th birds were noted at Llandulas (Conwy) and Findhorn (Moray), and on 6th one was in Ireland at Lough Roonagh (Co.Mayo). An Iceland Gull remained in Highland at Portree on 5th-6th.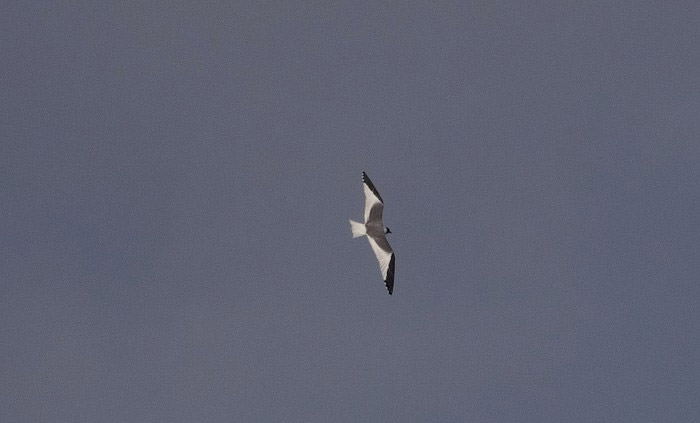 A Ring-billed Gull was an unseasonal find on Vatersay (Western Isles) on 5th-7th, while more predictable fare came in the always gorgeous form of a Sabine's Gull at sea some 60 miles off Lewis (Western Isles) on 6th.
Returning to the news again this week was the adult Forster's Tern once more at Soldier's Point (Co.Louth) on 7th. Oh for a long-staying British example again… A White-winged Black Tern was reported over Cley (Norfolk) in the morning of 7th.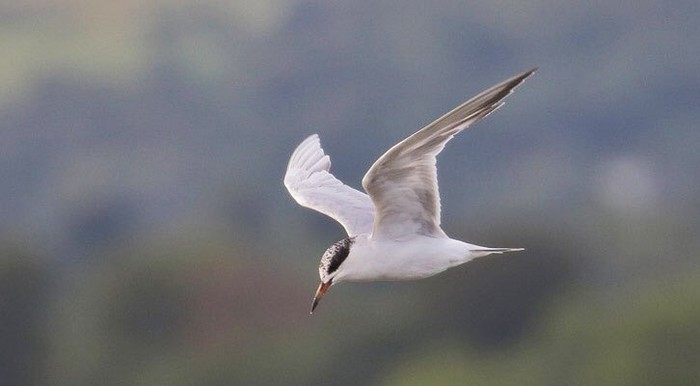 Away from our regular summer hotspot of Wykeham (North Yorkshire) – where a single bird was once more seen on 2nd, and at least two were displaying on 3rd-5th – sightings of Honey Buzzards were in precious short supply this week: one was noted on 1st at Flamborough (East Yorkshire); on 3rd one was seen in East Sussex over Chailey; on 4th one was again seen at Flamborough; on 5th one was over Ewden Height (South Yorkshire). A possible bird was reported on 7th over Ham Wall RSPB (Somerset).
Couched with all the usual caveats, there was an unconfirmed report of a possible Pallid Harrier in Cheshire on 2nd at the Parkgate roost.
The Snowy Owl on North Uist was seen at Grenitote once more on 1st and again on 3rd-4th and 7th while, in Shetland, an honorary shout-out must go to the pair of Short-eared Owls that have raised young at an undisclosed location this summer – the first confirmed breeding record for the islands and, technically, that's a rarer event in Shetland than breeding Snowies!
I'm not going to get too ahead of myself yet, as the main autumnal event is clearly still weeks away, but Shetland provided a tiny glimmer of hope of what's to come in the always lovely form of a Greenish Warbler present on Unst at Norwick on 1st-2nd.
That's not to say that mid August can't produce an absolute screamer of a rare warbler, not least on Shetland… more of which anon.
A female Red-backed Shrike was seen on 1st at Landguard NR (Suffolk). Again, a sign of things to come, as was the Wryneck at Daventry (Northamptonshire) – though the optimistic might look at this inland record and wonder what might have been, once upon a time, in the golden days of them being a regular breeding species in the UK…
A Barred Warbler was on Out Skerries (Shetland) on 3rd, having been present there since July 31st.
An unconfirmed report on 6th of a Radde's Warbler on Cape Clear (Co.Cork) would have proven supernaturally early, if confirmed…
More summery, altogether, were the two Bee-eaters seen in London at Teddington on 7th.
The wandering Pied Crow was seen once more on Flamborough (East Yorkshire) on 2nd-6th. I'm not really sure how much attention it's actually generating, but still feel it's worthy of note even if, with a certain inevitability, one doubts it will ever be taken seriously by the adjudicating bodies…
On St Kilda one Rose-coloured Starling was again seen on 1st, with two birds present there the following day; an adult individual was seen in Ireland at Maramaleen (Co. Donegal) on 1st; on 5th one was present on Lewis (Western Isles) at Marvig, with a sighting on 6th-7th coming from Stornoway. One remained on Tiree (Argyll & Bute) on 2nd while new in on 7th one was in Shetland at South Nesting.
Fair Isle (Shetland) quietly got in on the news this week with a Common Rosefinch present on 3rd and trapped and ringed there on 4th.
In Holland the Spur-winged Plover at Weiringermeer remained present on 3rd-6th, while the Long-legged Buzzard was still to be seen at Megchelen on 2nd-4th.
Belgium, meanwhile, claimed a Black-shouldered Kite at Montenaken on 1st; France got in on the action with a Western Swamphen at Etang des Landes on 7th.
Two Elegant Terns were present at Bahia de Cadiz in Spain on 3rd.
A Black-browed Albatross was seen at sea on 5th near Reykjavik (Iceland). Is this the recent German bird a-wandering, or another individual a hemisphere away from home?
And last but not least, closer to home a [grits teeth] Zitting Citicola was on Alderney on the Channel Islands on 3rd. Forever Fan-tailed Warbler for me…
As alluded to a little way up the piece, August isn't necessarily all about the interesting waders and seabirds – though really, that's the main event, naturally – as a glance to the not-so-distant past shows us the middle of the month has the potential to deliver a truly preternaturally rare passerine.
I'm thinking, of course, of the Olive-tree Warbler found on Shetland on 16th August 2006 – which, were it not for help from overseas eyes more familiar with the species and able to make a retrospective identification, might have remained on the record as an Eastern Olivaceous Warbler. The latter is, just about, a more realistic August possibility, but anyone confronted with a pale Iduna in the coming days would be wise to remember the exciting distant possibilities.
That's the stuff of dreams, but back in the realms of more realistic possibility the coming week offers a wealth of shorebird possibilities, not least amongst the peeps – past records of Least and Semipalmated Sandpipers being slightly more numerous than the longer shots of Western Sandpiper and Red-necked Stint.
(The last species featured in a golden weekend for me in 1995, as part of a phenomenal triple-bill with Eastern Olivaceous Warbler and Lesser Grey Shrike. I shudder, now, at the miles we covered to see them all… but the adrenalin rush they engendered remains vivid to this day).
The last British Red-necked Stint was a one-day bird in Dorset on 27th August 2010 – prior to that we're back to 2001 and a two-day adult at Somersham GPs in Cambridgeshire. They're still a top drawer rarity – and the next one will be deservedly popular…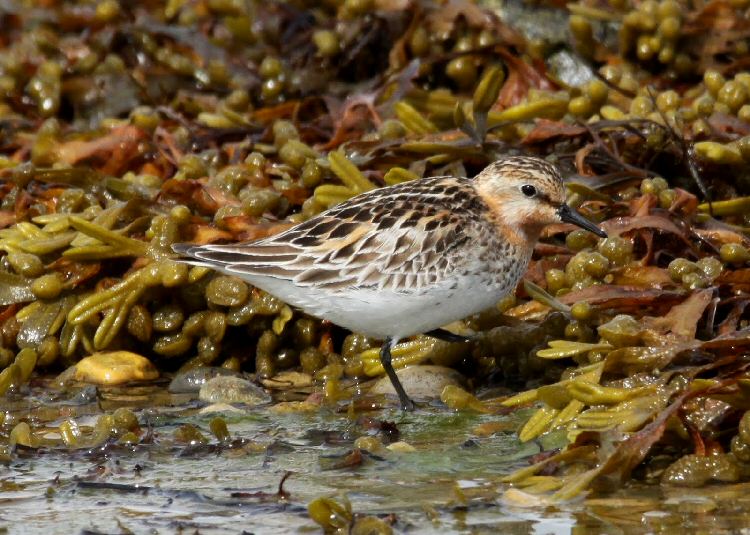 Jon Dunn
8 August 2018
Share this story
Tweet