Weekly birding round-up: 18 - 24 Jul 2018
The week at a glance
Our latest Sooty Tern continues to tease in Northumberland and Aberdeenshire
Cleveland meanwhile lands a brief adult Franklin's Gull
Summer. Endless, baking summer. Not wanting to moan too much about this – cos I like a warm evening or sunny day off as much as the next man - but a little bit of cool, sweet rain wouldn't be so very bad, would it? I don't know if anyone else has seen the before and after satellite images of the UK between May and now but, if not, I'm telling you – we're baked more golden brown than a suggestive Stranglers lyric.
Birds this week? Yes, there were some, though we're still in the hinterland before autumn passage begins to tick into life. Grab a cold one and we'll go for a quick spring through this week's offerings…
Sooty Tern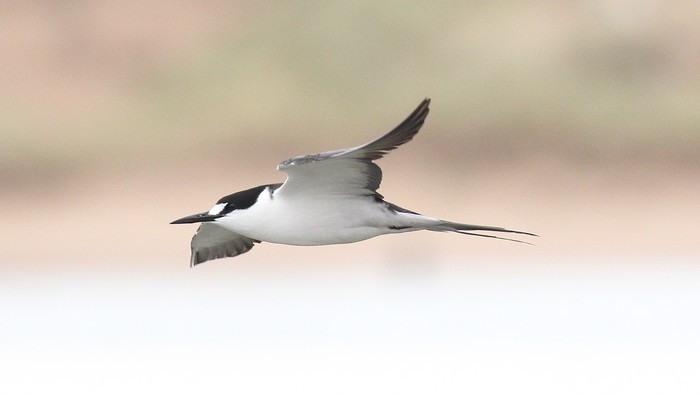 Absent for a week but back with a (sort of) vengeance this week, the Sooty Tern seen on the Farne Islands' Brownsman (Northumberland) a fortnight ago was back in the county, briefly, flirting with Northumbrian birders with a scant fly-by past Inner Farne on 19th before – joy! – being found at Beadnell later in the evening. Alas, the inconsiderate beast didn't hang around long before flying off again…
And then, happy days, it was found again on 20th in the late evening on the Ythan estuary up in Aberdeenshire. It goes without saying that there was absolutely no sign of it whatsoever there the following morning.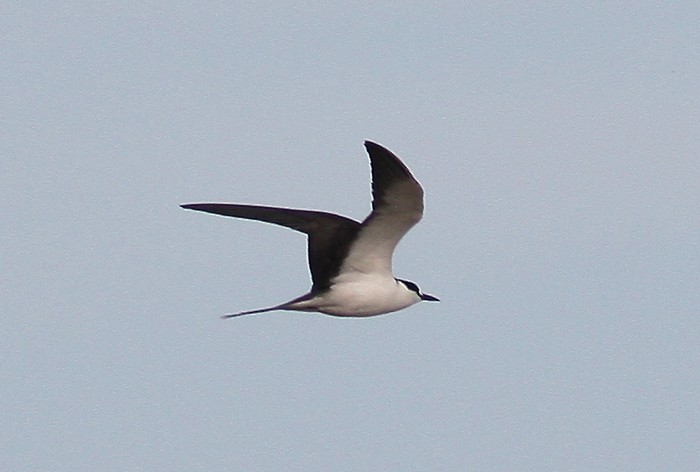 By my reckoning this was a county first for Aberdeenshire, which is nice and, perhaps following the behaviour of the Bridled Tern in 2013/14, not entirely unexpected. That bird made small beer of cruising up and down the north-east coast in the blink of an eye and even, lest we forget, rocked up onto Fair Isle in the far northern extremity. Still, at that point in proceedings nobody would have been taking any bets where this Sooty would turn up next, if at all.
And then, in the afternoon of 23rd, it finally did the decent thing – there it was again, at the mouth of the Ythan estuary, and there it stayed until dusk… and, better yet, it was still there throughout the day on 24th.
Game on.
Franklin's Gull
In an otherwise pretty quiet summer week, our latest Franklin's Gull, a brief adult bird that spent a scant hour or so at Scaling Dam reservoir (Cleveland) in the late afternoon of 21st and was back there again in the afternoon of 24th, finds itself elevated to the giddy heights of the headlines.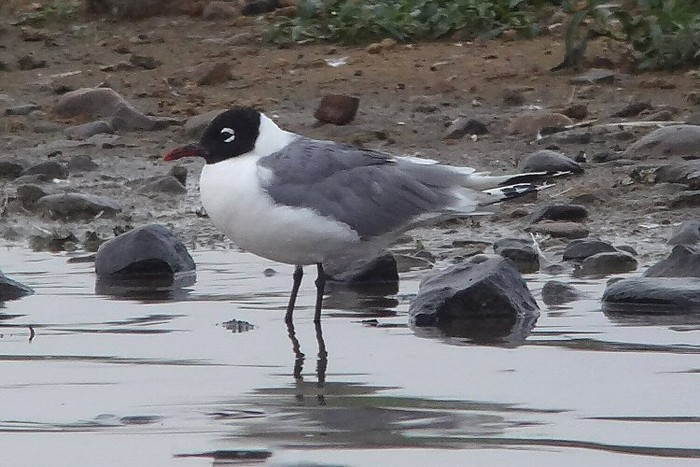 If that sounds a little begrudging, it's really not meant to – as, lest we forget, Franklin's Gull is a species that's still got fewer than 100 national records to its credit, is noticeably rarer in the eastern counties of England, and at this time of year is a belting good-looking creature.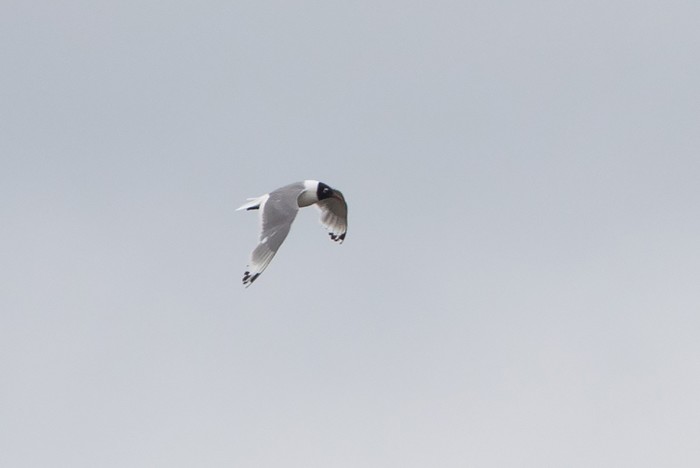 I suppose it's just by comparison with a Sooty Tern that it suffers… But hell, I'd be a happy man if the gull hove into my field of view any day of the week.
Our slumbering seabird news began to show some signs of life this week, with a little more activity and variety than hitherto. For now, a handful of Wilson's Petrels provided the cherry on the seabird cake. Scilly kicked things off with two birds seen from a local pelagic on 19th; on 21st one was seen from a Co.Cork pelagic off Baltimore; on 22nd the Cornish mainland got in on the action with one noted from Porthgwarra; and on 23rd another was seen from a Scilly pelagic.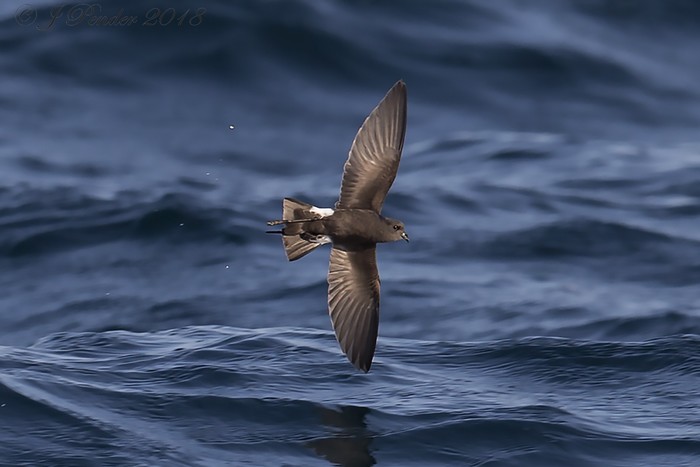 Otherwise the Cornish mainland continued fairly peaceful, with just single Great Shearwaters from the Lizard on 20th and Porthgwarra on 22nd to hint at things to come; that and Balearic Shearwaters off Porthgwarra on 18th and 22nd, and Pentire Head on 21st; and a Cory's Shearwater off Porthgwarra on 24th.
Quiet times – for now.
Further Great Shearwaters were seen on 21st in Co.Cork with some 40 noted that day at sea, and a single bird past Cape Clear on 23rd. Movement of Balearics began to pick up some modest momentum as the week wore on – three were off Portland (Dorset) on 21st, with another off there on 22nd and two in Lyme Bay (Devon) on the latter date also; on 23rd 17 passed Porthgwarra, while elsewhere in Cornwall three were logged from Dodman Point and one passed Penberth; and in Devon on 23rd one flew by Dawlish Warren NNR in the evening. On 24th a further 20 passed Porthgwarra, while one was seen that day off Hornsea Mere (East Yorkshire) and three more were noted off Prawle Point (Devon).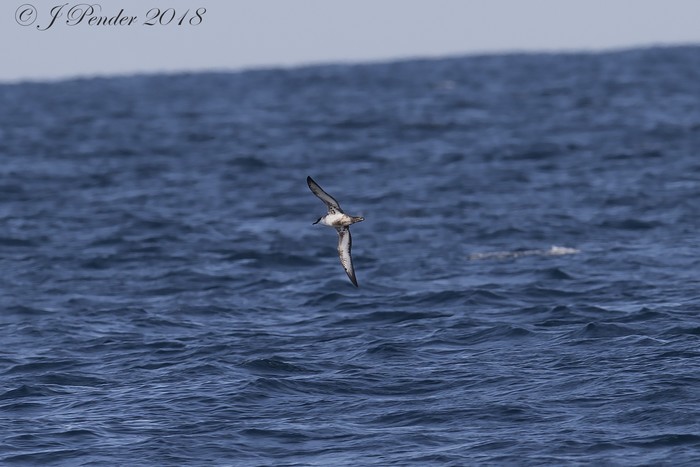 A Leach's Petrel was trapped and ringed on North Ronaldsay (Orkney) on 22nd; one eluded the nets at Marske (Cleveland) that night.
Two Pomarine Skuas passed Whitburn (Co.Durham) in the morning of 21st and another was seen off there in the morning of 24th.
Another week, another Black Stork this week to kick off our long-legged beasties – but this time not only much further south than the previous week's late bird, but also seen to be a ringed individual – a bird noted in Devon at South Brent on 19th.
Two of our recent Glossy Ibises were recorded throughout the week – that at Rutland Water (Leicestershire) until 24th, and the individual at Matford Marsh RSPB (Devon) until 19th. A probable was seen in Devon in flight near Loddiswell on 20th, while on 21st one was present at Exminster Marshes RSPB, and then on 22nd-24th back at Matford Marsh RSPB. On 23rd Lincolnshire got in on the act with one seen in flight at Swineshead Bridge and then as Whisby Nature Park in the evening.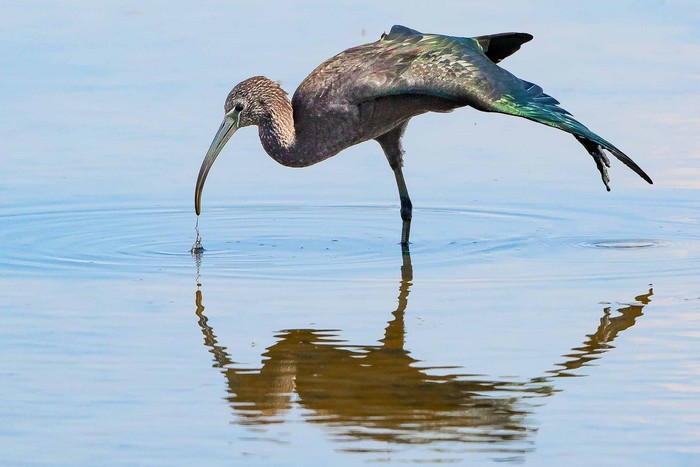 The Dorset juvenile Purple Heron on Studland at Littlesea was seen intermittently again throughout the week; while on 20th another juvenile was seen in Kent at Sevenoaks Wildfowl Reserve. Things really kicked off in a purple patch on 22nd with an adult bird at Shapwick Heath NNR (Somerset), and juveniles at Rutland Water (Leicestershire) and Lakenheath Fen RSPB (Suffolk); the Shapwick bird remained on 23rd-24th.
Cattle Egrets continued to fly under the radar for another week, with Catcott Lows NR once more accounting for a significant proportion of our national sightings – nine birds being logged there on 18th and again on 20th and 24th. Elsewhere, one was seen on 19th-23rd again at Burton Mere Wetlands RSPB (Cheshire); one was reported from Fairburn Ings RSPB (West Yorkshire) on 20th; seven were seen on 23rd at Shapwick Heath NNR (Somerset) while on 24th one was present at Arne RSPB (Dorset) and the individual was again seen at Marshside RSPB (Lancashire) that day also.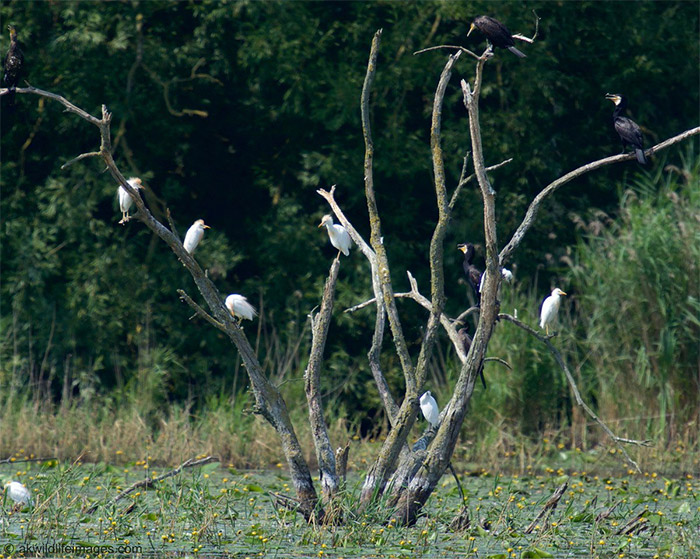 Around 90 Great White Egrets were noted nationally in the course of the past week – peak count on this occasion coming from Somerset where, on 23rd, a mighty 24 birds were noted at Shapwick Heath NNR.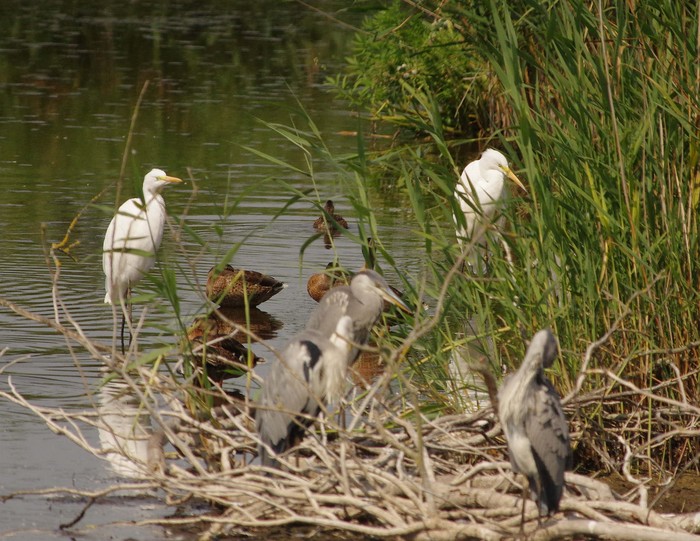 Some 70 Spoonbills were logged this week, for the most part from the usual east coast stations, with just a handful of inland and westerly records. Peak count came from Gibraltar Point NNR (Lincolnshire) on 21st where 17 birds were recorded.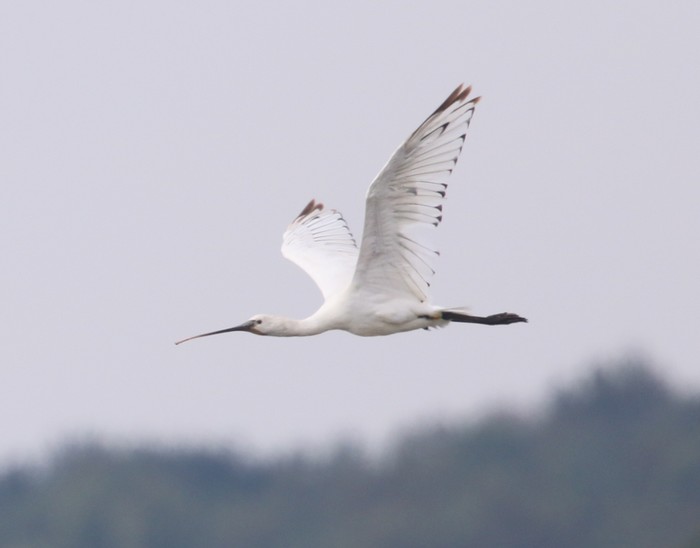 Common Crane sightings continued to trickle in as the days passed by: on 18th sightings of a single bird in South Yorkshire came from Broomhill and Old Moor RSPB; on 19th three were seen over Kingham (Oxfordshire); on 20th four remained in Aberdeenshire at the Ythan estuary while two were noted that day at New Aberdour, with the Ythan party still present there on 22nd-24th; on 21st one flew over High Eske NR (East Yorkshire). On 23rd two were again seen at Wicken Fen NT (Cambridgeshire).
Still extremely peaceful on the rarity duckpond this week until autumn comes along and chucks some white sliced onto these otherwise untroubled waters…
Scotland once again had what little was going on, going on. Which is to say, in Forth on 20th and 22nd-24th a drake Ferruginous Duck seen at Skinflats Lagoons RSPB, and on 20th still, the female Surf Scoter once more at Blackdog (Aberdeenshire). On 24th the drake Black Duck popped up again at Strontian (Highland).
Top of the shorebird class this week would be the adult American Golden Plover seen on the machair of Tiree at Sandaig (Argyll & Bute) on 18th-19th and again on 23rd.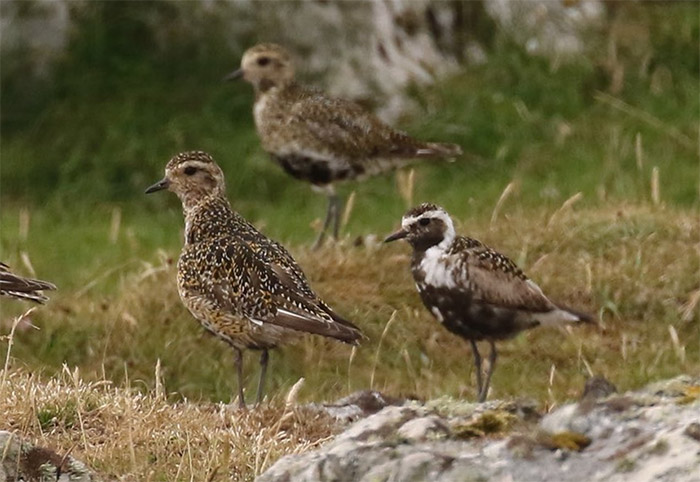 Running that a close second, however, would be the adult White-rumped Sandpiper discovered at Oare Marshes KWT (Kent) on 21st. The first but certainly not the last of the early autumn wader passage.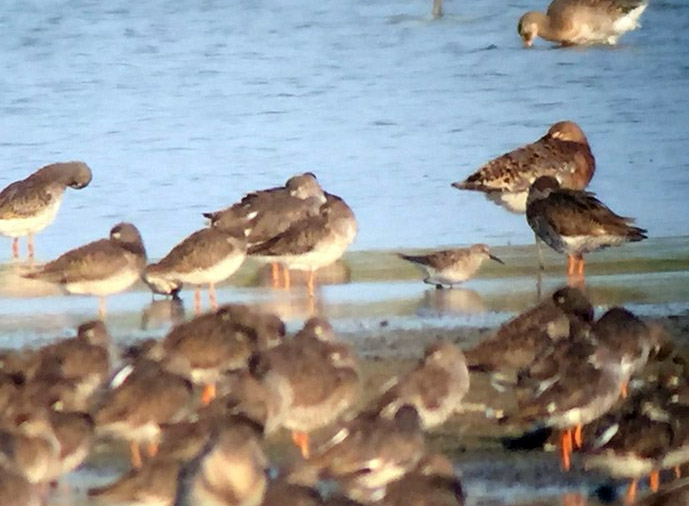 Staying at Oare, the family of four Black-winged Stilts stuck around until 19th, but weren't seen thereafter. We'll assume they've safely moved on and didn't form some sort of tasty late night foxy kebab.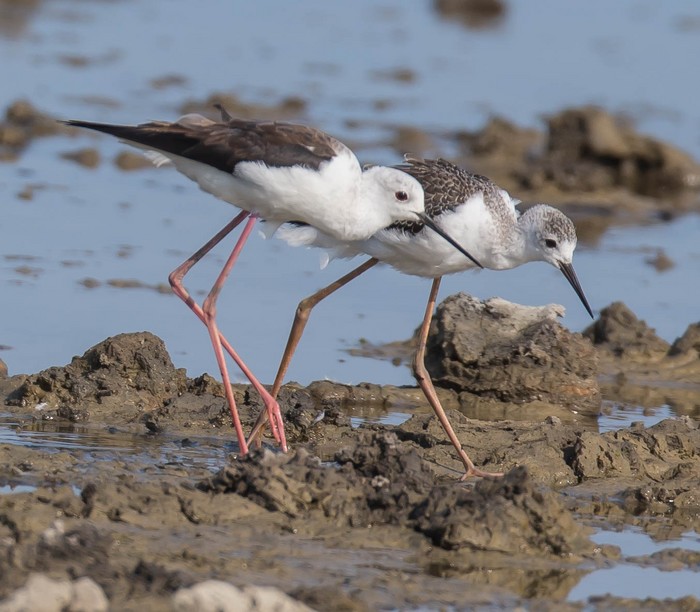 Oare also continued to host a Temminck's Stint until 22nd, while further sightings were made at Titchwell RSPB and Cley on 20th also; Titchwell still held the bird on 21st while, on 22nd, it was Cley's turn to shine again.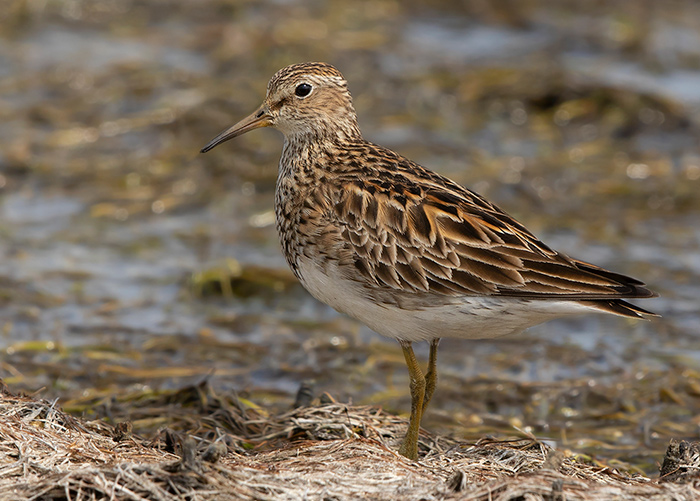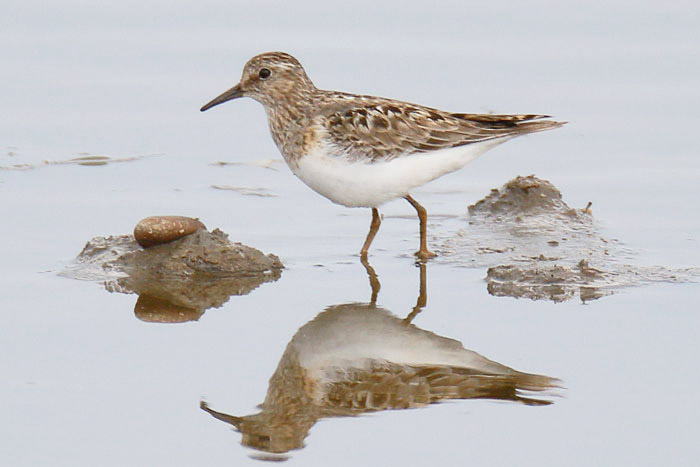 Titchwell also continued to play host to the adult Lesser Yellowlegs until 24th while, back in Kent, Pegwell Bay hosted an adult Pectoral Sandpiper on 18th-21st and again on 24th. Further Pec Sand sightings came this week from Low Newton-by-the-Sea (Northumberland) on 19th and, on 19th-20th and again on 22nd-24th, from Frampton Marsh RSPB (Lincolnshire); on 23rd one was present at Hickling Broad NWT (Norfolk), and another was found on Whalsay (Shetland). Frampton also held onto a Red-necked Phalarope on 18th-20th.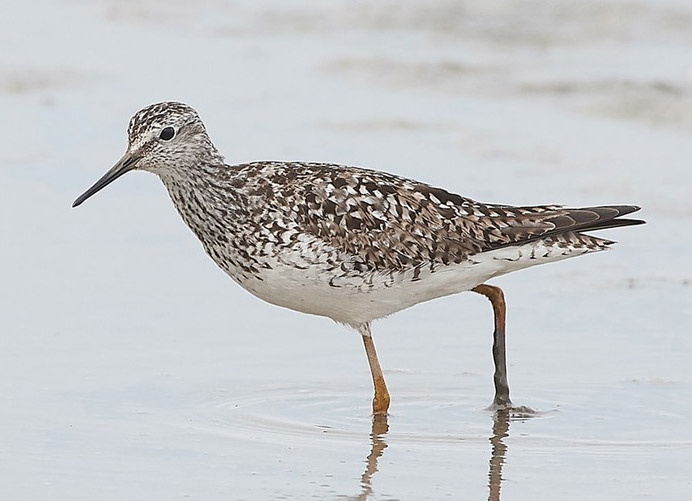 So yeah, Oare Marshes – the place to be this week…
Speaking of which, the adult Bonaparte's Gull remained for another week at Oare Marshes KWT (Kent), being present and reported daily from there. A first-summer bird was reported on 22nd from Mousehole (Cornwall).
A slight return came in the modest form of a Ring-billed Gull this week in Ireland – it's been a while, hasn't it? A first-summer bird was seen on 19th at Blennerville (Co.Kerry).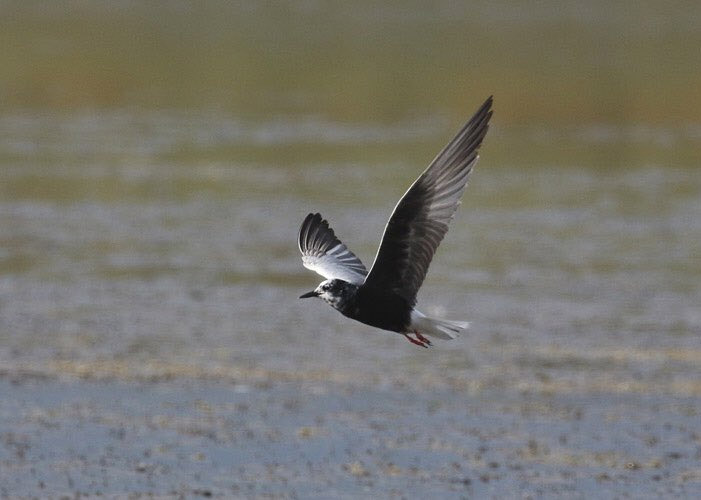 Glaucous Gulls sightings were still in predictably short supply this week – a second-summer bird was seen again on North Uist (Western Isles) on 18th and 20th, and South Uist on 19th, while on 20th a juvenile was noted at Alnmouth (Northumberland); on 22nd one was again seen on Orkney at Graemeshall. An Iceland Gull was again seen at Newport (Pembrokeshire) on 18th, with a juvenile again at Carlton Marsh (South Yorkshire) on 20th-24th.
On 20th an adult White-winged Black Tern was present at Hornsea Mere (East Yorkshire) while on 21st one was found at Snettisham (Norfolk). In Ireland on 21st another was discovered at Tacumshin (Co.Wexford).
Sightings of Honey Buzzards continued to be a daily occurrence this week. In Kent, on 18th one was seen at Langdon Cliffs NT while, on 19th, a bird was logged from South Foreland; on 18th an individual was noted at Barnsley (Gloucestershire); other sightings from 19th came from Meltham (West Yorkshire), Wembury (Devon), and the viewpoint near Swanton Novers (Norfolk), where two birds were seen with one still there on 21st, and at Wykeham Forest (North Yorkshire) – the latter site once again boasting three birds on 20th and again on 24th. On 21st one was seen over The Naze (Essex), and another was noted over Fair Isle (Shetland). Two were reported on 23rd from Kent at Farthingloe; on 24th one was seen at Whickham (Co.Durham).
On 21st a probable Black Kite was seen over Alton (Hampshire).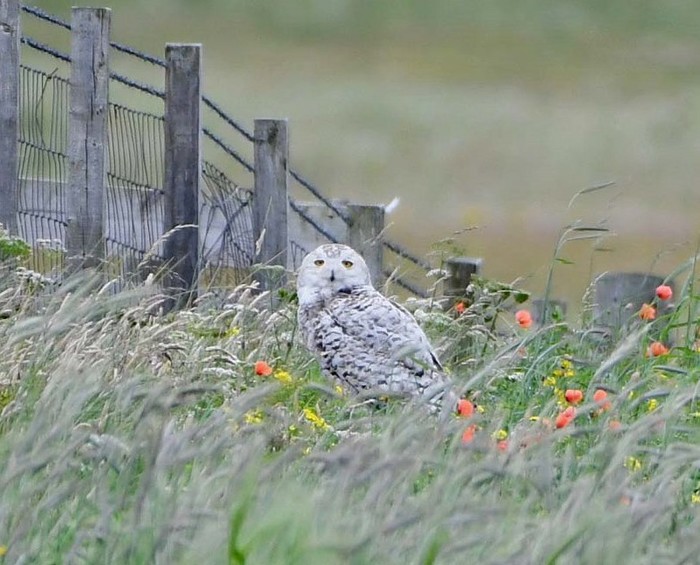 The Snowy Owl on North Uist was seen at Gremicote on 19th and once more there on 23rd-24th.
You could've heard a pin drop this week amongst the passerine news. Yes, that quiet.
The singing Savi's Warbler at Minsmere RSPB (Suffolk) remained there until 24th, with two birds once more heard there on 21st; on Fair Isle (Shetland) the female Eastern Subalpine Warbler was still present on 18th-19th.
In Surrey, the male Red-backed Shrike remained on Thursley Common NNR until 24th.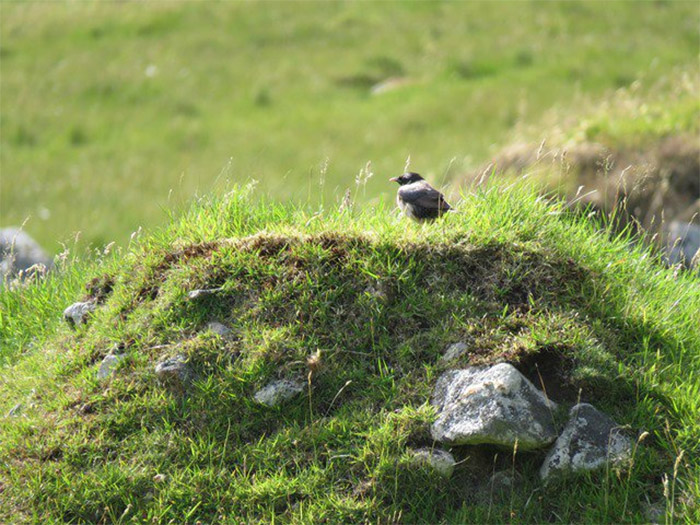 A Golden Oriole was reported on 20th from Cherry Burton (East Yorkshire); another was on St Mary's (Scilly) on 22nd-24th.
On Barra (Western Isles) the Rose-coloured Starling at Borve remained present until 19th; one present at Ennis (Co.Clare) on 18th had been present there for the previous week. Elsewhere one was seen on Harris (Western Isles) on 18th-24th while, on 19th, an adult was found beside the road in Yell (Shetland). On 23rd one was at Flamborough (East Yorkshire), with further sightings that day in Argyll & Bute near Lochgilphead and again on Tiree at Balephuil where, in the evening, two birds were present. On 24th one was found on St Kilda (Western Isles).
Last week's report of a Two-barred Crossbill on Westray (Orkney) firmed up this week, with two males present there on 19th and three birds present there on 20th-21st. Surely more are due any day now in Orkney and Shetland?
Finally, a Serin was seen near Indian Queens (Cornwall) on 18th.
A handful of same-old faces made up the Western Palearctic news this week – not that we'd sniff at any of them here, least of all the Long-tailed Shrike still at Jahra Pools (Kuwait) on 19th. One for Shetland one autumn eventually, surely…
In Norway the Pied-billed Grebe remained at Klungsetvika on 18th.
Holland's Spur-winged Plover at Weiringermeer continued to provide food for thought on 18th-23rd, while the Long-legged Buzzard remained at Megchelen on 20th; in Germany the summering Black-browed Albatross remained at Sylt on 19th, and the Sociable Plover was still to be seen at Stassfurt on 23rd.
In Portugal the male Turkestan Shrike lingered at Ponta da Erva until 23rd.
It's surely coming up to wader o'clock now as July drags to a long, hot end. I'm heading west myself shortly, but it's shorebirds from the west that catch my attention for the coming week.
Past records tell us from now on it's prime-time for the likes of more White-rumped Sandpipers and, as slightly longer shots, Semipalmated Sandpiper or Long-billed Dowitcher.
I've got a feeling though it's about time we had another late summer Wilson's Phalarope - hopefully coming to a small brackish puddle of remaining coastal wetland water near you someday soon…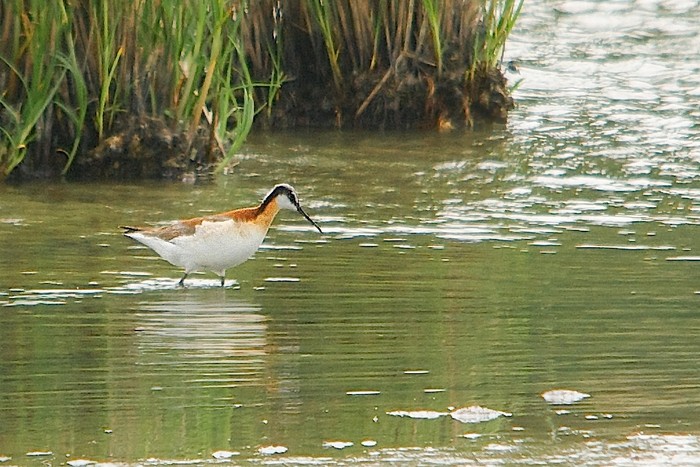 Jon Dunn
25 July 2018
Share this story
Tweet