Weekly birding round-up: 16 - 22 May 2018
The week at a glance
Fair Isle's double Song Sparrow and Crag Martin kick off the new week
East Sussex lands an obliging Terek Sandpiper
While the American Bittern and American White-winged Scoter remain a little while longer
What an absolutely fabulous spectacle we enjoyed this week – a display brimming with colour, variety and enormous admiration from all concerned, an event that gladdened the heart and reminded one that all was good with the world.
We refer, of course, to another spring week that sported a fine variety of scarce and rare birds of all shapes and sizes.
There was, apparently, a wedding of some sort going on as well. But enough of that. Let's shoot through this week's birds…
Song Sparrow and Crag Martin
Cor, I turn my back for a week, take my leave from Shetland, and what happens? An absolutely stellar fall of top drawer rarities is what. While neither of Unst's goodies obliged and stuck around, Fair Isle, at the opposite end of the archipelago, proved more obliging not least for those of a new generation who had a Song Sparrow-sized hole on their lists.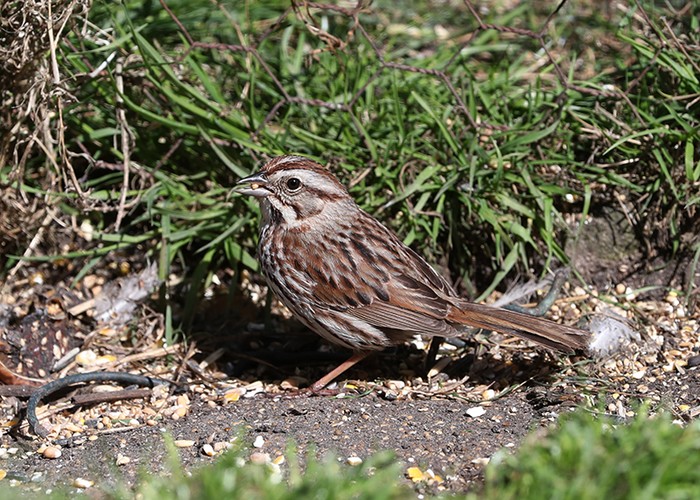 Britain's eighth – and Fair Isle's fourth – obligingly remained in the Observatory plantation on 16th-18th, providing the first opportunity since 1994 for anyone to catch a glimpse of one on this side of the pond, and rendering those of us who saw the Seaforth (Lancashire) bird a touch contemplative about where the past 24 years have gone, and how they've passed so damned quickly.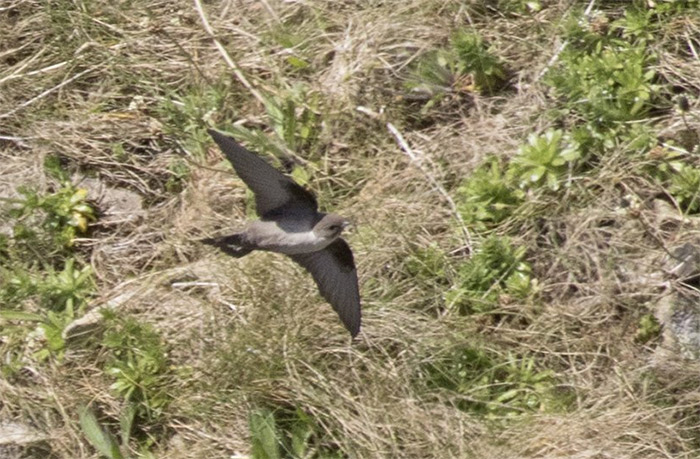 Putting a speedy cherry on the Fair Isle cake this week was Shetland's first Crag Martin, still present on the island on 16th but not thereafter. Has Shetland now peaked for the spring of 2018, or are there still some surprises to come in the last week of May and into June? As a wise man once said, the big one travels late and alone…
Terek Sandpiper
Coming hot on the heels of the individual that formed part of the supporting cast for Shetland's golden spell in the previous week, East Sussex turned up the second Terek Sandpiper of the spring this week, an obliging bird that spent the day at Rye Harbour on 19th.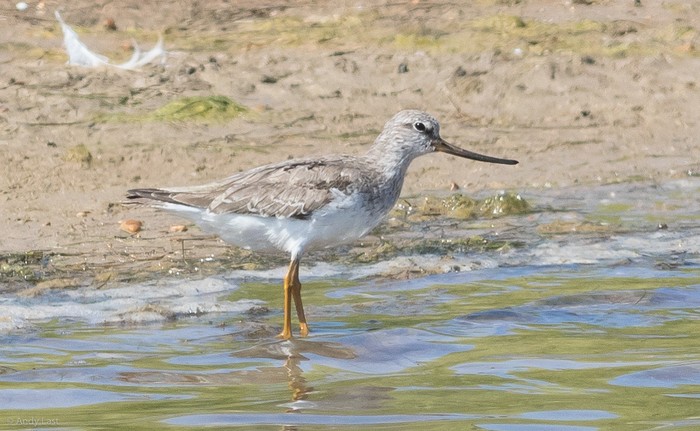 They're plain irresistible, these wonky-billed waders, and it was not really an enormous surprise then that I should bump into a birder taking photos of Monkey Orchids later that day in Kent who was gleefully recounting the serendipity that saw him at Rye when it was found.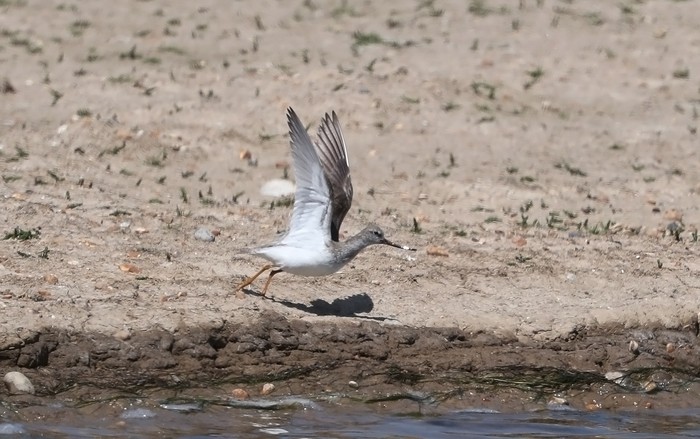 And who wouldn't be happy to see a Terek? They remain a genuinely pukka rarity, less than annual in Britain and Ireland and, while it's not the first for East Sussex or even Rye Harbour itself, the county hasn't had more than a handful of previous records – so it's a good bird, whichever way we paint it.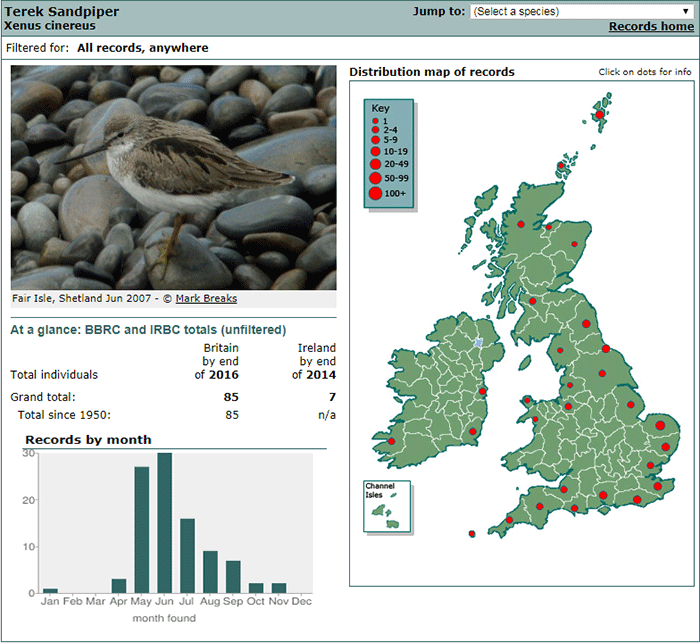 American Bittern and American White-winged Scoter
Finally, lumped together for no better reason than their respective longevity and a shared prefix, the American Bittern and American White-winged Scoter in Suffolk and Lothian respectively were both still to the fore this week – the former remaining at Carlton Marshes SWT on 16th, and the latter being seen again off Musselburgh lagoons on 20th and again on 22nd.
While not setting the world on fire with chunky numbers this week, Pomarine Skuas continued to filter through in the past few days – around 30 birds in all being noted nationally, from Dungeness (Kent) in the south to North Uist (Western Isles) in the north. The latter also claimed the bulk of the Long-tailed Skua records of the week, seven birds logged off Balranald RSPB there on 18th, with another seen off South Uist on 21st.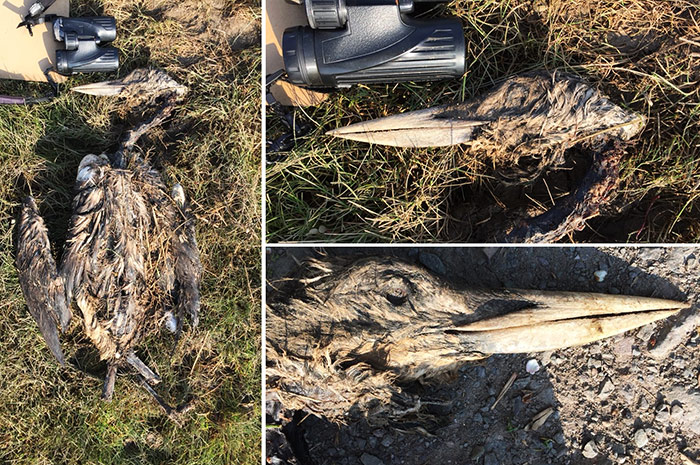 White-billed Divers meanwhile were still a thing this week, with a handful recorded in Scotland and Ireland. Scottish sightings came, predictably, from Portsoy (Aberdeenshire) where one lingered on 16th, and off Lewis (Western Isles) on 17th, Talmine (Highland) on 19th, South Uist on 21st and Tarbat Ness (Highland) on 22nd; while in Co.Donegal there were three birds to be seen from Tory Island on 17th.
While not quite into summer doldrums, things were definitely quietening down on the news-front where our long-legged beasties were concerned this week. Gone was both the variety and the sheer numbers of just a few weeks ago.
That's not to say there isn't much going on in the depths of various reedbeds and heronries nationwide. We'll keep a watchful eye on what emerges from them – and the news – in the coming weeks. On the subject of which, Cattle Egret sightings were thin on the ground – in the north-west single birds were noted at Burton Mere Wetlands RSPB (Cheshire) on 16th still and Marshside RSPB (Lancashire) again on 18th; further south, one was noted at Slimbridge WWT (Gloucestershire) on 19th, and three were seen over Tealham Moors in Somerset on 20th.
Great White Egrets however remained widespread or, perhaps more accurately, widely reported – around 30 birds were logged nationwide.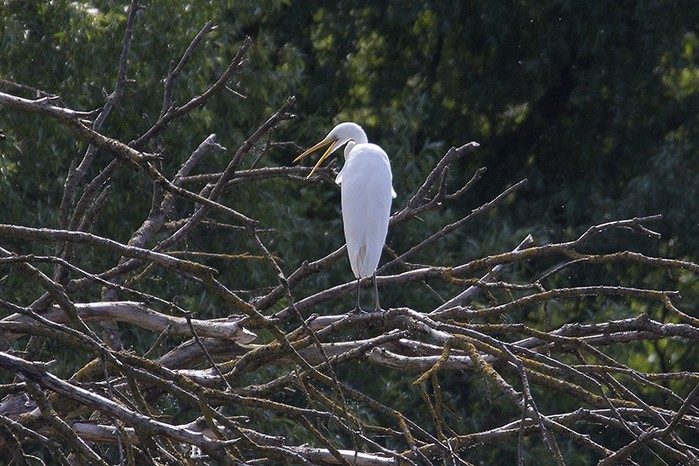 Rarer fare came in the form of Purple Herons - the adult remained in Somerset at Shapwick Heath NNR on 17th-20th while, in Cambridgeshire, another adult was seen at Ouse Fen RSPB on 20th.
White Storks continued to perplex this week – a metal-ringed bird was kicking around the Eldernell area (Cambridgeshire) on 19th-21st; with further sightings of roving birds coming from Larne (Co.Antrim) on 16th and Blacktoft Sands RSPB (East Yorkshire) on 18th. A possible Black Stork was noted over Adlington (Lincolnshire) on 21st.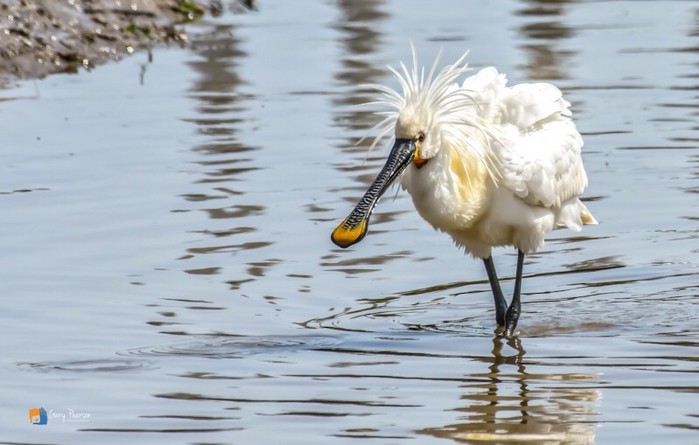 Around 50 Spoonbills were reported nationally this week, albeit with inevitable duplication amongst those seen along the north Norfolk coast where a goodly portion of the week's sightings owed themselves, including the week's joint peak tally of five birds, at Cley on 16th – five also being logged in Lincolnshire at Alkborough Flats on 19th.
In Northumberland the settled Glossy Ibis remained at Druridge Pools NR until 22nd. Other settled birds account for the week's further sightings – at Marshside RSPB (Lancashire) on 16th-17th and Old Moor RSPB (South Yorkshire) on 16th-21st.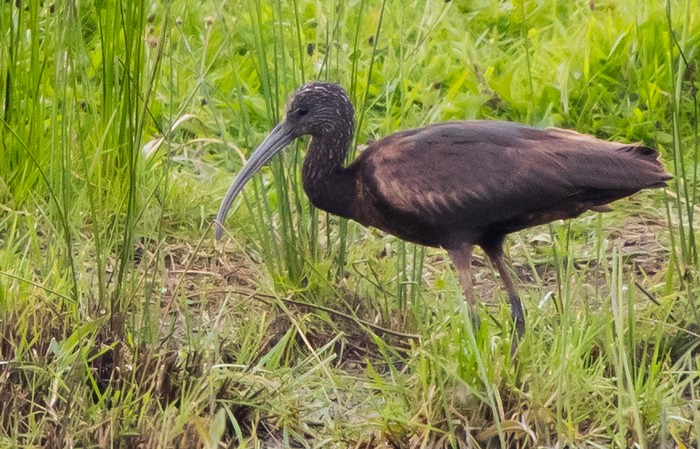 Common Cranes continued to crop up here and there this week, away from their Norfolk stronghold, with some small parties logged at both coastal and inland locations. Two adult birds took up temporary residence at Gallows Bridge NR (Buckinghamshire) on 16th-22nd; duos were also noted on 16th over Charlton-All-Saints (Wiltshire) and on 18th over Wicken Fen NT (Cambridgeshire). Five birds were noted at Rattray Head (Aberdeenshire) on 18th. In Suffolk, seven birds were seen over Carlton Marshes SWT on 19th, with five at Reydon that day also, and five subsequently at Westwood Marshes on 20th, there being, presumably, some duplication involved in these sightings. On 22nd a duo passed over Westwood Marshes, Southwold and Minsmere RSPB.
A singing Corncrake remained in North Yorkshire this week at North Duffield Carrs NR on 16th-22nd; while at Polgigga (Cornwall) a Spotted Crake was trapped and ringed on 18th.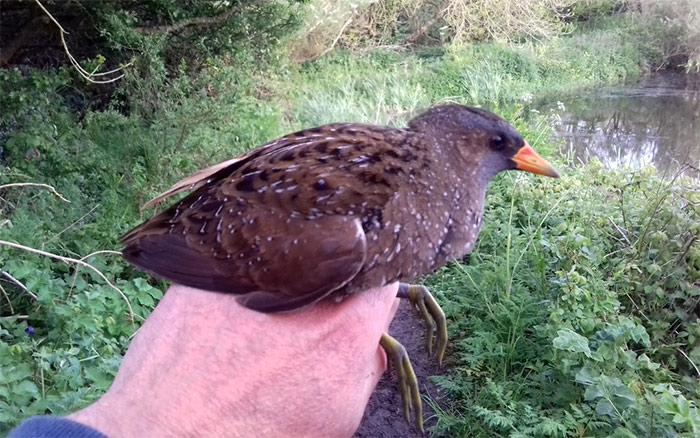 The waters of the RBA duckpond are growing increasingly unruffled as summer beckons - we've not got many quackers to bother us this week… and just the one honker in the form of a belated Black Brant at Stiffkey (Norfolk) on 22nd.
Staring with the ducks, we've a fresh drake Lesser Scaup, seen at Lower Farm GPs (Berkshire) on 17th-21st, and then move swiftly onwards to Ring-necked Ducks of which we have two this week – Scottish island lingerers on South Uist on 16th-22nd still and on Islay (Argyll & Bute) again on 18th.
Two American Wigeon remained this week – the drakes once more seen at Grindon Lough (Northumberland) on 18th-21st, and at Tacumshin (Co.Wexford) again on 20th-22nd.
Tacumshin also boasted a Green-winged Teal still on 19th-22nd, with the week's other sighting coming from Loch Gruinart RSPB on Islay (Argyll & Bute) on 19th still.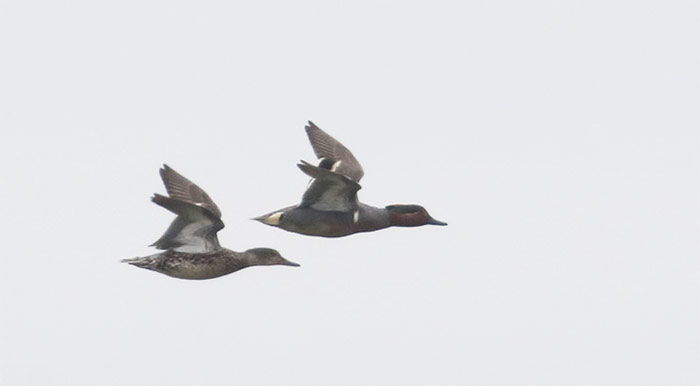 In Highland the drake Black Duck was once again at Strontian in the early evening of 22nd.
The drake King Eider on the Ythan estuary (Aberdeenshire) still on 16th-22nd marks a colourful full stop on the week's ducky proceedings.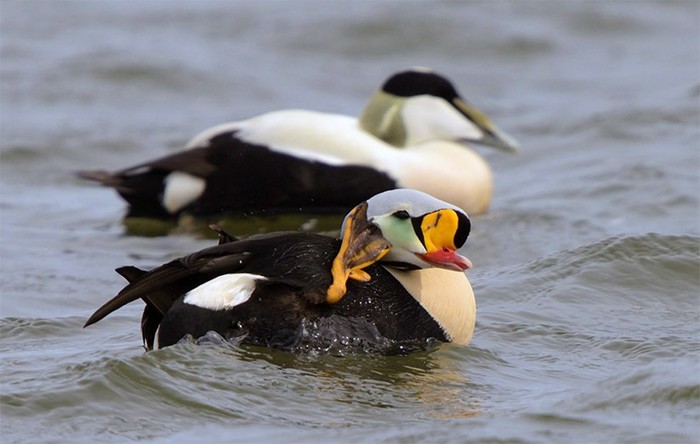 Finally, our regular honorary waterbird, the male Pied-billed Grebe in Argyll & Bute at Loch Feorlin, was still feeling the sap rising this week, being heard once more in song on 17th.
(No, me neither. So I Googled it. Better than you might expect, as it happens…)
If the wildfowl were growing quiet, their exuberant counterpoint this week were our rare and scarce shorebirds, with plenty of variety to be had all round. We'll kick off with the Pectoral Sandpiper that was reported from the Alaw estuary on Anglesey on 20th, and was followed by subsequent birds on 22nd at Loch of Strathbeg RSPB (Aberdeenshire) and Walmsley Sanctuary (Cornwall); and, continuing the American theme, move on to a Lesser Yellowlegs on Berneray (Western Isles) on 16th-17th and a Long-billed Dowitcher also in the Western Isles, found on South Uist at Smerclate on 21st-22nd.
Fabulous European colour came in the form of a male Kentish Plover seen at Dungeness RSPB (Kent) on 20th, and more Black-winged Stilt sightings – the week began with one still at Welney WWT (Norfolk) on 17th, followed by records from Ferry Meadows CP (Cambridgeshire) on 18th; Rutland Water (Leicestershire) on 18th-19th; and Frampton Marsh RSPB (Lincolnshire) on 20th.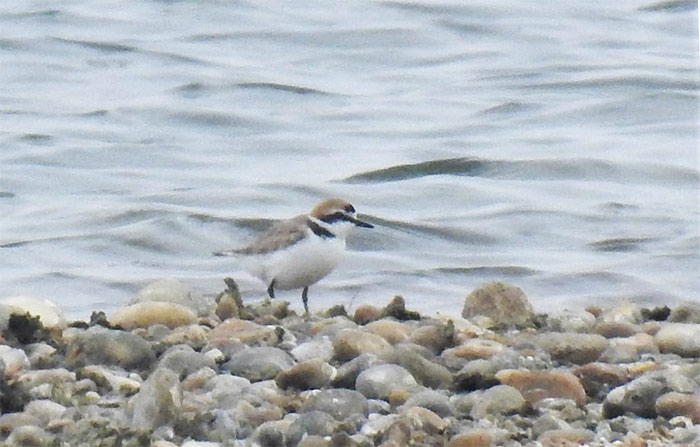 Now is the classic time for records of Temminck's Stints, and the past week didn't disappoint, with 13 birds in all tallied. Duos were seen at Cley (Norfolk) on 18th-20th and Farmoor reservoir (Oxfordshire) on 21st; the Cley duo being preceded by a single bird there on 16th-17th. Other single birds were noted at Loch of Strathbeg RSPB (Aberdeenshire) on 16th; on 18th at Saltholme RSPB (Cleveland) and Welney WWT (Norfolk); on 19th at Caerlaverock WWT (Dumfries & Galloway), Marshside RSPB (Lancashire) and Hatfield Moors NNR (South Yorkshire); and on 20th at Potter Heigham (Norfolk). On 22nd a further individual was at Pennington Flash CP (Greater Manchester), with a bird again that day at Cley and two at Saltholme RSPB (Cleveland).
Dotterels continued to feature in the news, with some 20 birds in all noted nationwide, with a distinctly island-based bias to those records – three birds at Helvellyn (Cumbria) on 16th followed by five birds there on 19th were the only records this week that didn't hail from somewhere offshore, with records coming from Fair Isle (Shetland) where numbers peaked with six birds present on 16th-17th; North and South Uist (Western Isles) where a duo was noted on 16th and 17th respectively; Bryher (Scilly) still on 16th-17th; North Ronaldsay (Orkney), which hosted a single bird on 19th and two birds the following day; and Lundy (Devon), where one was seen on 19th-21st. On 22nd one was finally back on the mainland, at Flamborough (East Yorkshire).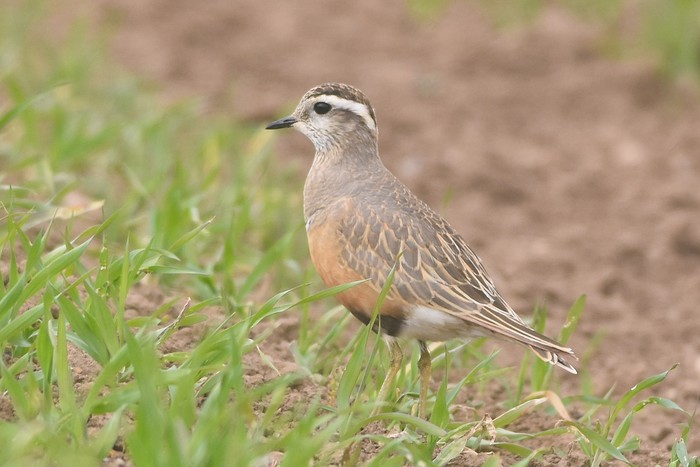 Passage Red-necked Phalaropes were seen this week at Grindon Lough (Northumberland) still on 16th; in South Yorkshire at Old Moor RSPB on 19th and Broomhill Flash on 20th-21st; while North Ronaldsay (Orkney) boasted two birds on the island on 17th.
We'll do the gulls and terns in reverse order this week, as a small arrival of the latter was a feature of the week gone by – with a noticeable upsurge in Black Terns moving through the country came, happily, sightings of their rarer brethren. On 18th a White-winged Black Tern was seen in Cheshire at Neumann's Flash and Marbury CP; on 20th birds were found at Derwent Valley LNR (North Yorkshire) briefly, Hesketh Out Marsh RSPB (Lancashire) and Eyebrook reservoir (Leicestershire), with two birds at the latter site on 21st-22nd; elsewhere on 21st one was at Covenham reservoir (Lincolnshire), while two were seen passing over Rainham Marshes RSPB (London).
In Ireland, Tacumshin (Co.Wexford) proved popular, with an adult Forster's Tern present there on 17th-22nd.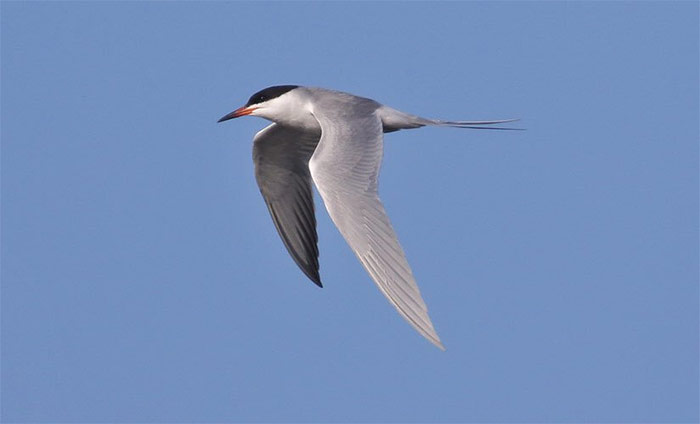 The first-winter Ring-billed Gull was still to be found in Cornwall this week at Newquay, being seen around Porth beach on 17th-21st. An adult bird was found on St Kilda (Western Isles) on 21st-22nd.
Onto the gulls now and, on North Ronaldsay (Orkney), the juvenile Kumlien's Gull was present still on the island on 16th-17th.
Commoner white-wingers were still to be found in double figures, scattered here and there across Britain and Ireland – some 20 apiece Iceland and Glaucous Gulls were seen this week.
Migrating Honey Buzzards were a notable feature once more this week, with just shy of 15 birds noted nationwide. On 16th one was seen in Hampshire over Beaulieu; on 18th birds were scattered widely, seen from Orkney at Loch of Skaill down to Dungeness (Kent), with a further probable bird in London over Oxleas wood; on 19th another Kentish sighting came from Worth, while another was noted in South Yorkshire over Thorne Moors NNR; on 20th south-westerly sightings came from Soar Mill Cove (Devon) and Bedminster (Somerset), with another at Long Nab (North Yorkshire) that day also; and the pace picked up on 21st with five birds seen, being singles over St Mary's and St Martin's (Scilly), Newton Abbot (Devon), Berrow (Somerset), Briantspuddle (Dorset) and Bromley Green (Kent). One was again seen at Newton Abbot on 22nd, with other birds that day at Rainham Marshes RSPB (London) and Shanklin Down (Isle of Wight), a probable over Minsmere RSPB (Suffolk), and a possible dark morph near Oxted (Surrey).
What was perhaps just the one wandering bird may have accounted for a succession of sightings of Black Kite in Cornwall throughout the week – on 16th over Carbis Bay and Upton Towans; on 18th at Sancreed; on 19th over The Lizard; and on 20th at Kenidjack. Or maybe there was more than one bird – two were reported over Heamoor on 22nd. Indisputably different individuals were seen on 19th at Whitehaven (Cumbria) and 20th over Cambridge (Cambridgeshire).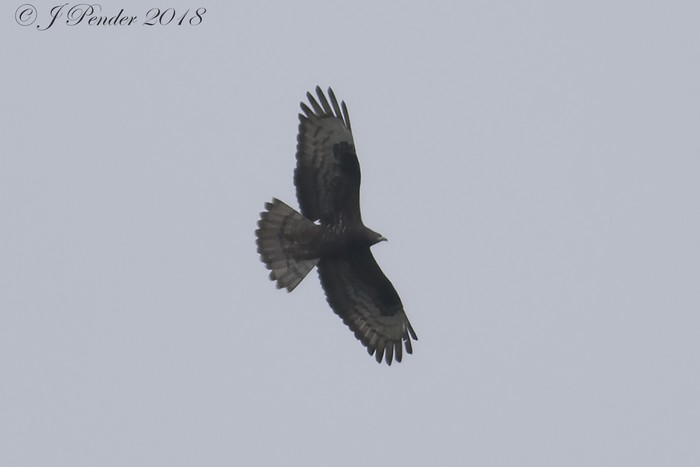 The female Montagu's Harrier was still present at Blacktoft Sands RSPB (East Yorkshire) on 16th-22nd.
Traditional late spring colour came this week in the charming form of Red-footed Falcons - a female at Worth (Kent) on 19th, and a brief male over Bentley Woods (Wiltshire) on 21st. More of these, please!
Finally, a frosty hangover from winter lingered in the magnificent form of a female Snowy Owl at Ballyvaughan (Co.Clare) on 22nd.
We'll kick off the passerines etcetera section this week a colourful shot of spring variety, starting with the most kaleidoscopic of them all – a succession of Bee-eater sightings. On 18th single birds were seen in Kent at Worth and Sandwich Bay, and in Cornwall at the Lizard where two were heard passing overhead; on 19th-20th one lingered in Kent at Dungeness; on 20th singletons were at Wadebridge (Cornwall) and South Gare (Cleveland); and on 21st birds were seen at Cheltenham (Gloucestershire) and Portland (Dorset), with one heard in the latter county at Wareham that day also. As the week closed on 22nd further birds were on St Mary's (Scilly), Trimingham (Norfolk), and again at Dungeness.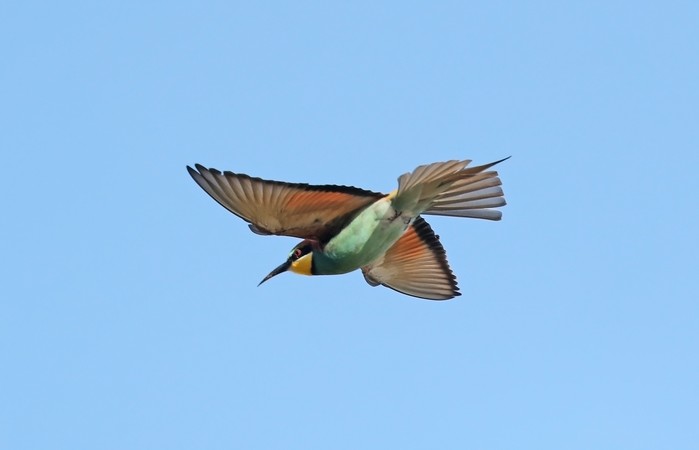 A couple of Hoopoes lent more colour still – both in Kent, at Dungeness on 18th-20th and inland at Ashford on 20th.
A Golden Oriole was singing on St Mary's (Scilly) on 18th and was still present on 22nd; another was in Cornwall on 21st at Nanjizal. Meanwhile, elsewhere in Cornwall, a Wryneck was in song in Kenidjack on 20th.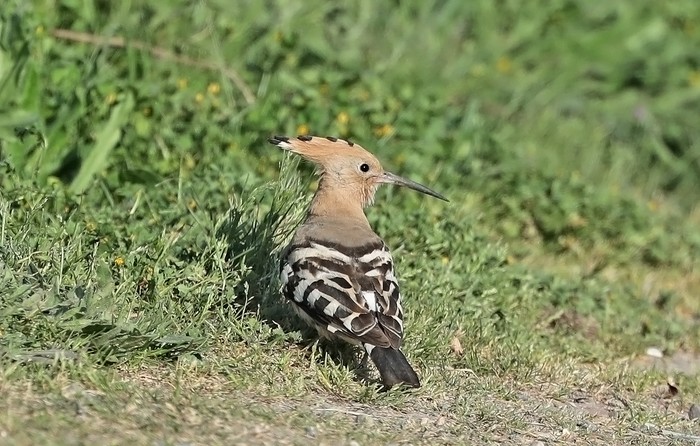 A probable Alpine Swift over Uddingstone (Clyde) on 18th was followed the next day by definite birds seen over Skewjack (Cornwall) and Skomer (Pembrokeshire).
A Red-rumped Swallow lingered in Suffolk at Bawdsey on 17th, with another that day on Holy Island (Northumberland); one was seen on 19th and again on 21st-22nd over The Naze (Essex); and on 19th one was at Ventnor Downs (Isle of Wight).
Short-toed Larks were found on Scilly on 21st, being seen in the morning on St Agnes and St Martin's in the afternoon; on 22nd both birds were seen again. Bryher meanwhile scored a Red-throated Pipit on 21st-22nd; a Tawny Pipit was seen at Soar (Devon) on 18th.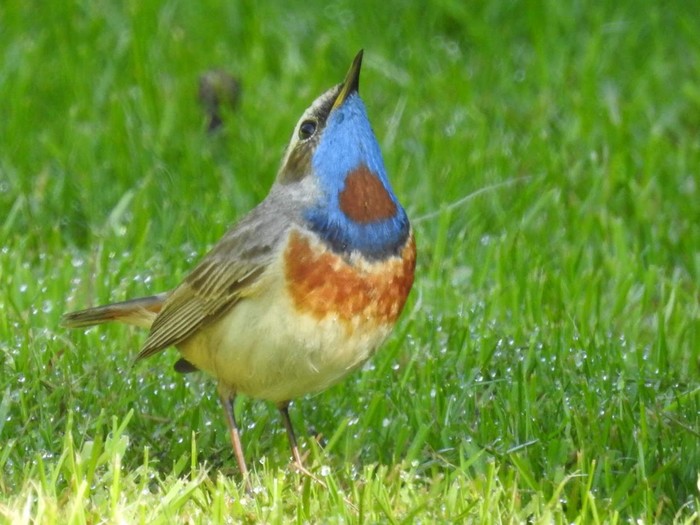 A Blue-headed Wagtail was at Hatfield Moors NNR (South Yorkshire) on 19th while, on 20th, a Grey-headed Wagtail was in Norfolk at Cley, with another possible example of the latter seen on 22nd at Flamborough (East Yorkshire).
On 16th Shetland hosted two Bluethroats, on Fair Isle and Fetlar respectively, with one on Fair Isle again on 20th; the other from this week was seen at Kilnsea (East Yorkshire) on 16th and 19th.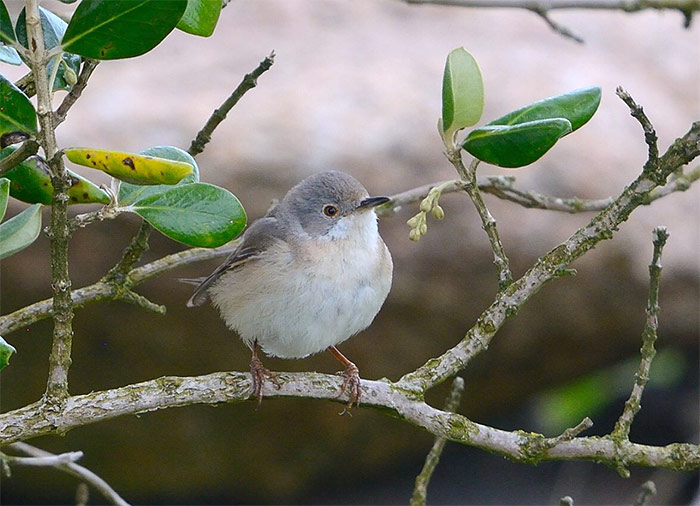 Nearby Flamborough Head (East Yorkshire) was graced by a singing Eastern Subalpine Warbler on 16th-17th; one was also on Foula (Shetland) on 17th; and females of one hue or another were found on Tory Island (Co.Donegal) on 18th and Fair Isle on 22nd. On 22nd a singing male was found on Bardsey (Gwynedd).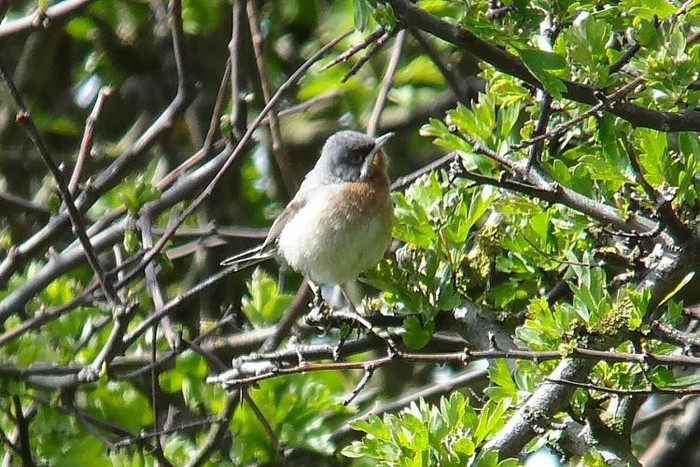 Singing warblers were par for the course this week - Savi's Warblers were still in song at Strumpshaw Fen (Norfolk) on 17th-21st and Minsmere RSPB (Suffolk) on 19th; Marsh Warblers were giving it beans at St John's Loch (Highland) on 16th-18th, Fair Isle (Shetland) on 19th, Hope Point (Kent) on 21st and Kilnsea (East Yorkshire) on 22nd, with one trapped and ringed on Whalsay on 22nd also; while Iberian Chiffchaffs were holding court at Polgigga (Cornwall) still on 17th-21st, Thurstaston Hill (Cheshire) still on 17th-22nd, Otley (North Yorkshire) on 19th-22nd and Hayle (Cornwall) on 19th-22nd.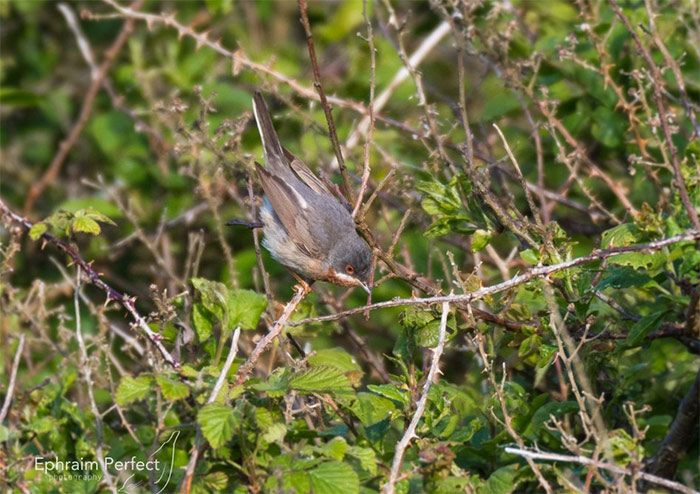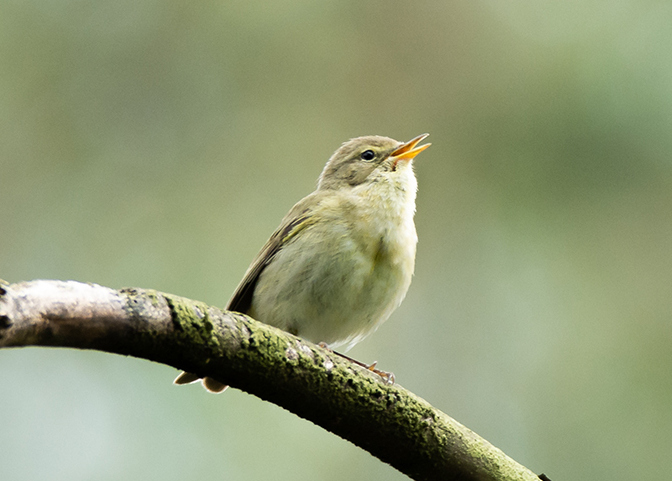 A candidate for the form fuscus Caspian Reed Warbler was trapped and ringed in Lerwick (Shetland) on 22nd, being present there for its 7th day and having gone through a number of possible in-the-field identifications.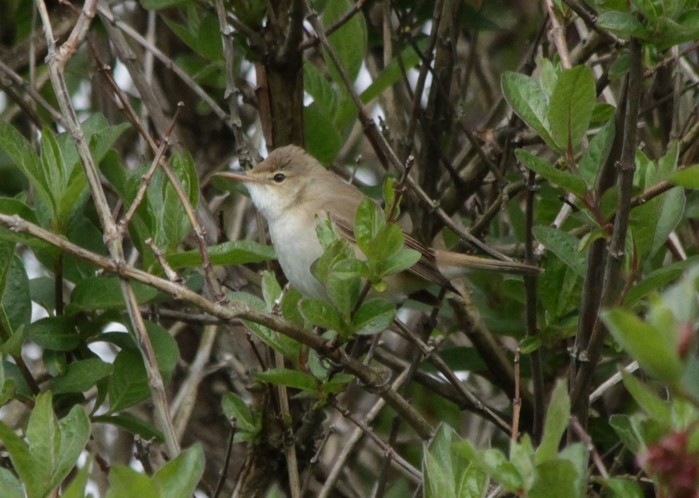 Fair Isle landed an Icterine Warbler on 17th-20th in what's not been a classic spring for the species thus far by any means; and also boasted a Red-breasted Flycatcher on 18th-20th.
The week began with a handful of Red-backed Shrikes in Shetland – at North Roe on 16th, Out Skerries on 18th, and Fair Isle on 18th-19th with two birds present there on the first date and again on 21st. Thereafter birds were seen at Minsmere RSPB (Suffolk) on 18th; on St Mary's (Scilly) on 19th-21st; Cape Clear (Co.Cork) on 19th; and at Winterton (Norfolk) on 20th-21st.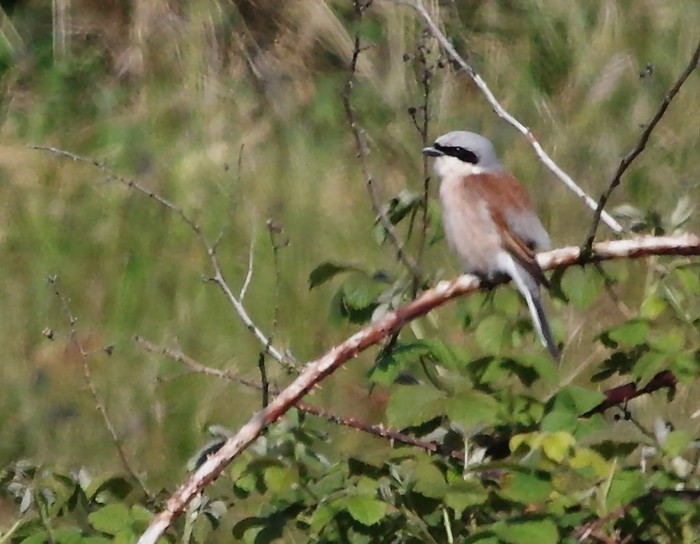 An adult Rose-coloured Starling was to be found in Ashington (Northumberland) on 17th-19th. Elsewhere in the county, a brief Common Rosefinch was seen in Beeston Regis on 17th; another was on Papa Westray (Orkney) on 18th and one was in song on 20th-21st on North Ronaldsay (Orkney).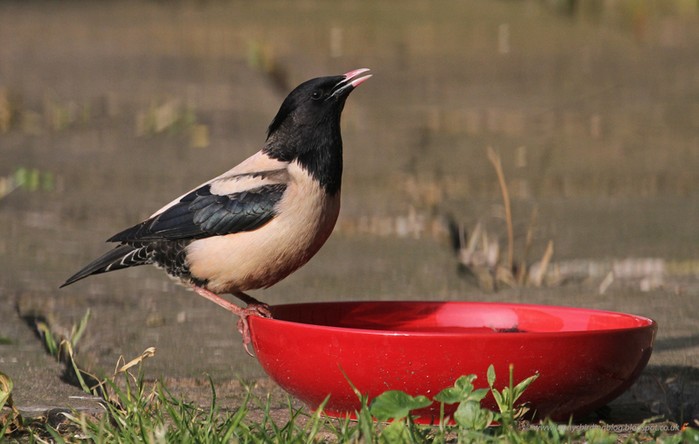 Serins were seen at Colne Point (Essex) on 18th and over Nanjizal (Cornwall) on 21st, whilst one was in song on 19th at Bawdsey (Suffolk).
Shetland closes the week's passerines with a brace of good buntings – an Ortolan on Foula on 16th, and a Rustic Bunting found on Noss on 20th.
The Black-browed Albatross story in Germany at Sylt this week took a turn for the slightly unreal on 21st when the regular bird was found grounded in a zoo. It was later released and flew out to sea, hopefully unharmed by this domestic sojourn. What a garden tick, though…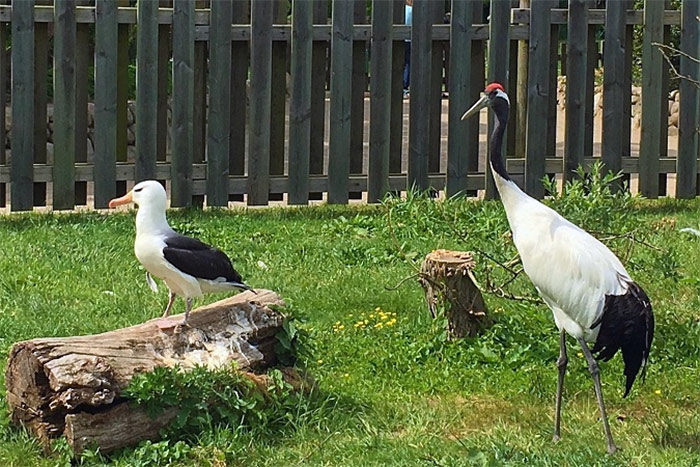 Another familiar face to regular readers was still on the Canary Islands this week – the Dwarf Bittern being seen again on Fuerteventura on 17th.
In Spain two Lesser Flamingos were still in Andalucia at Laguna de Fuente de Piedra on 16th; a Greater Sand Plover was seen on the Ebro Delta on 18th.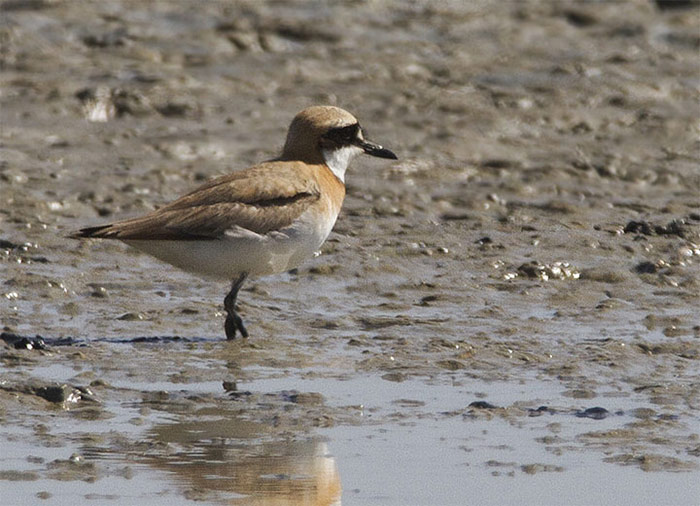 The singing male Collared Flycatcher was still gracing Holland at Vierhouten this week until 20th.
A pale morph Booted Eagle was seen in Belgium on 22nd at Diksmuide.
A Stilt Sandpiper was a great Polish bird at Spytkowice on 21st.
In Finland on 17th a Saker was found at Tohmajarvi, while on 22nd a Scops Owl at Hameenlinna; Sweden meanwhile landed a cracking Oriental Pratincole at Sik Halland on 20th-21st.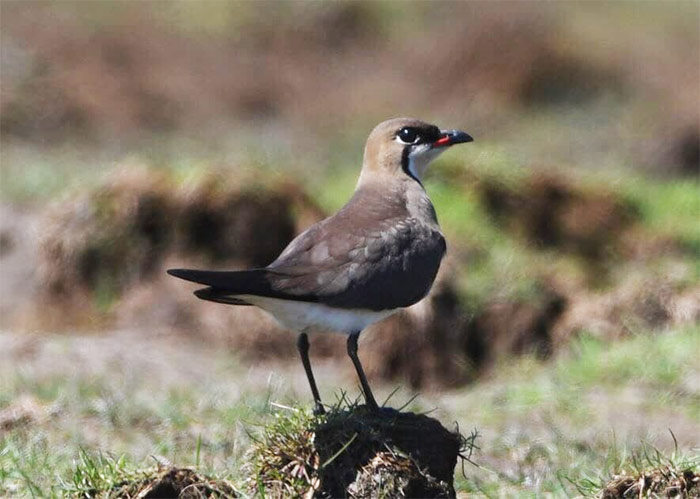 Finally, in Israel, a Pink-backed Pelican was at Beit She'an on 18th; and, in Kuwait, a White-eyed Gull was at Jahra Pools on 22nd.
The last week of May is where the law of diminishing returns starts to bite – many birds are done with the whole migrating malarkey by now, so sheer numbers on the move of anything we might reasonably hope for at this time of year are beginning to dwindle.
That said, if there aren't more White-winged Black Terns and Red-footed Falcons this week then I'm a Dutchman…
(And we must, surely, be due a Black Stork sometime soon).
But really, I'm fancying a decent shorebird or two in the coming days – while we might not get as lucky as Sweden and land an Oriental, we're due a Collared Pratincole… and is it just me, or are Broad-billed Sandpipers getting harder to come by these days?
(No, it's not just me – I've just had a look at the stats - compared to the glory days of the last two decades of the 20th century annual numbers have dropped; and there've even been a couple of blank years. One to look out for then…)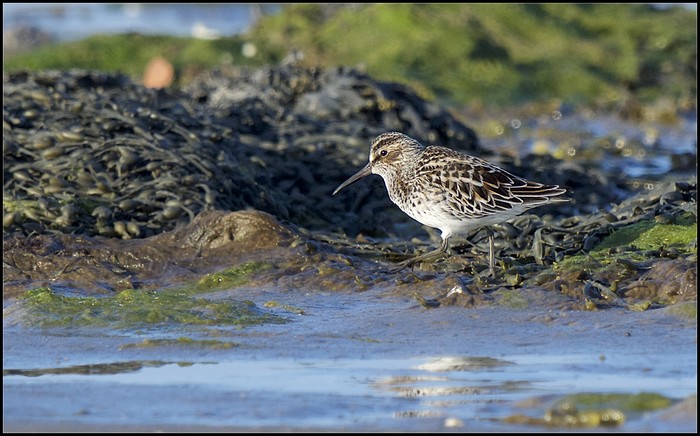 Jon Dunn
23 May 2018
Share this story
Tweet