Weekly birding round-up: 04 - 10 Apr 2018
The week at a glance
American Bittern in Suffolk
Audouin's Gull in Cornwall
Apparent 'Grey-bellied Brant' in Lancashire
White Gyr in Mayo
Hooded Merganser in Western Isles
American White-winged Scoter in Lothian
Snowy Owl in Pembrokeshire
Black Scoters in Northumberland and Kerry
American Herring Gull in Clare
Horned Lark in Surrey
Pied-billed Grebes in Shetland and Argyll
Early April always hangs somewhat uneasily between winter and spring, and this year has been no exception. The week began with northerly winds and lying snow in Scotland and the more hilly parts of northern England but further south it was milder and by Saturday a particularly warm waft of southern air had enveloped Southeast England. The balmy conditions didn't last, however, with a nagging easterly breeze developing, particularly obvious along North Sea coasts. The bird picture was therefore very much one of two halves, partly dominated by lingering winterers but also a sparse scattering of the commoner spring migrants, some of the expected early spring rarities and, just to keep us on our toes, a couple of totally unexpected birds too.
American Bittern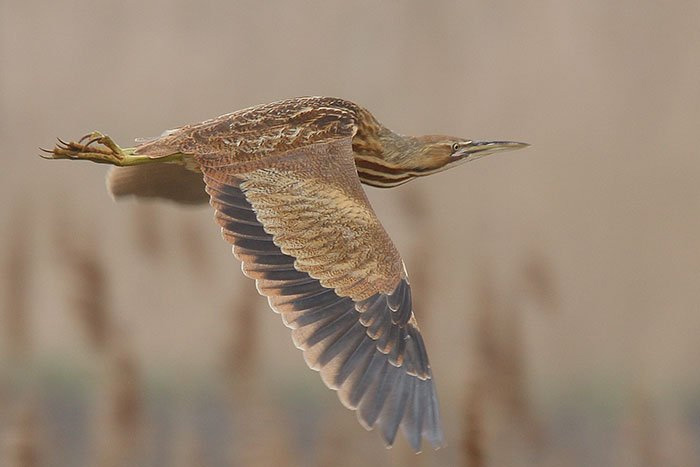 Top of the pile was an American Bittern at Carlton Marshes, Suffolk on 7th, found, as is increasingly the case, in that target-rich bird-finding environment known as Twitter. The images certainly showed an American Bittern wandering around (as they often do in America) in full view and giving great views. There was, however, no sign of the bird next morning until, at 1230, there was a fly-past with, for handy comparison, a Eurasian Bittern. Another flight view followed and then the bird was visible briefly on the ground with a couple of further flight views during the afternoon. More occasional views, almost always in flight, were on offer over the next couple of days but generally this was a very elusive bird. It was, however, noted in Norfolk airspace on 10th, thereby adding itself to another county list.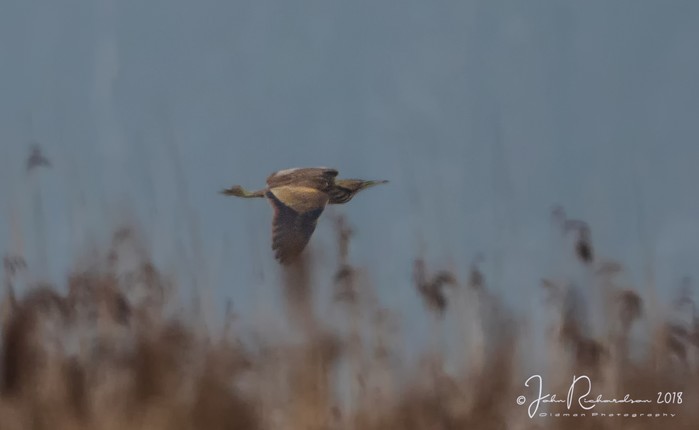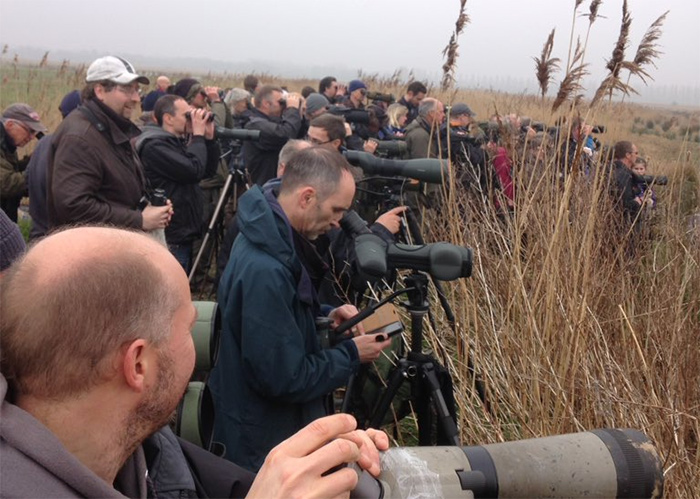 This is an outstanding record. It becomes the 39th for Britain but there is a huge historical bias to the records, with the great majority dating from the nineteenth century. Only ten have occurred since 1945, all in the West (Gwynedd, Gwent, Clyde, Lancashire, Pembrokeshire, Dorset and Cornwall). This Carlton Marshes bird (needless to say a first for Suffolk) is the first in Southeast England since one at Brighton, Sussex in 1909. And if early twentieth century records from Sussex are not to your taste then you have to go back even further - to a bird in Bedfordshire in 1886.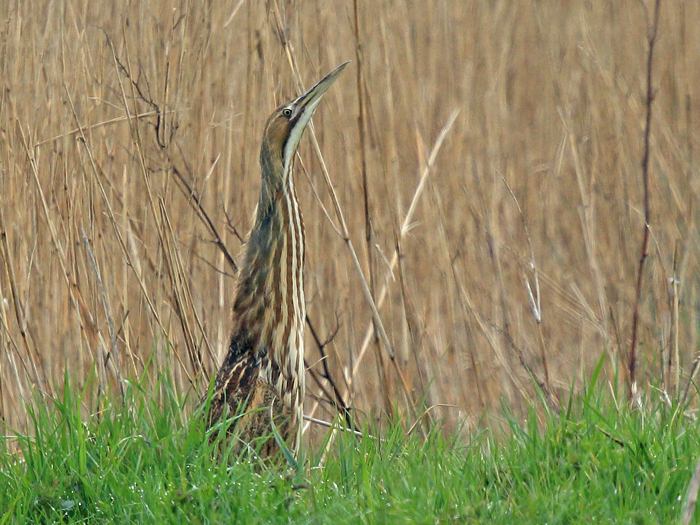 This bird is also not only an outlier in terms of its location but also in terms of its date. American Bittern is a traditional late autumn/winter rarity and live records outside this season are incredibly rare – just one on the Camel Estuary in May 1999 and one in Dumfries and Galloway in March 1873. Is it a spring migrant or could it actually have been there for some time?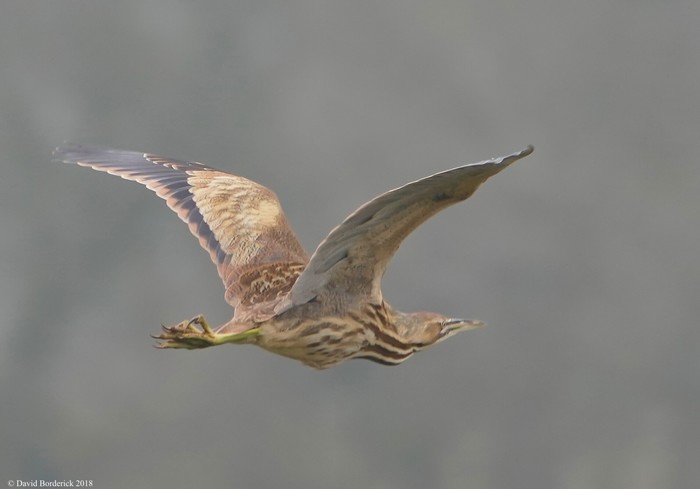 Audouin's Gull
Late on 8th came the exciting news of a second-winter Audouin's Gull seen from a boat in Mount's Bay, Cornwall that afternoon. If accepted this would become the eighth British record. This is a species well and truly on the up in this country, with the first (at Dungeness, Kent) as recently as 2003. Records are spread between May and October (with May and August being the best months) so an April bird is comfortably the earliest ever (and also a new bird for Cornwall).
Apparent 'Grey-bellied Brant'
Another intriguing discovery on 8th was an apparent 'Grey-bellied Brant' at Marshside, Lancashire, initially (and understandably) thought to be a Pale-bellied Brent Goose but, after further consideration, deemed a likely 'Grey-bellied Brant'. Although the online photos are poor, it does indeed seem to resemble the mobile adult in north Norfolk in October and November 2017. If so, it conforms nicely to the pattern of vagrant geese returning north through Lancashire with their Pink-footed Goose carriers but the obvious question is where it has been in the intervening four months.
White Gyr
Much sadder news came on the evening of 10th – a white Gyr taken into care near Crossmolina, Mayo but subsequently dying. A sorry end indeed for such a magnificent bird.
Hooded Merganser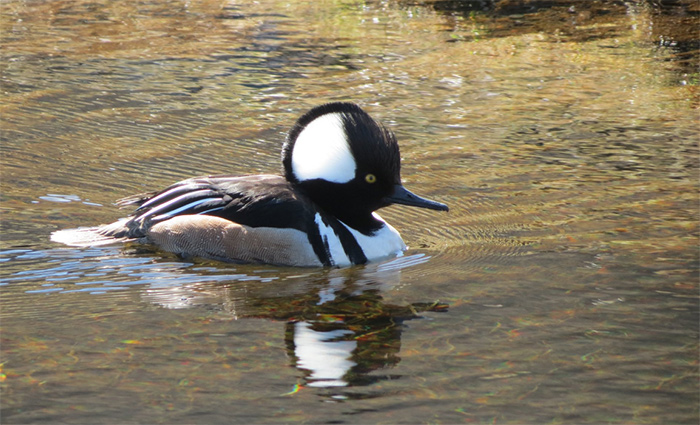 Turning now to lingerers, the stunning drake Hooded Merganser was still on its tiny pool on Hirta, St. Kilda, Western Isles on 5th but there was no news of it thereafter.
American White-winged Scoter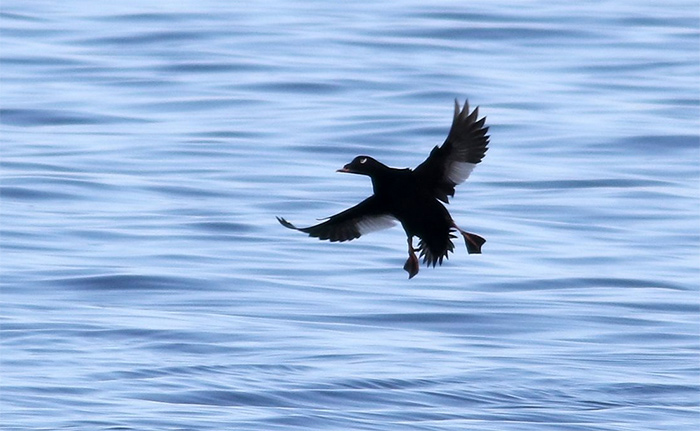 Also present this week, though not always visible, was the drake American White-winged Scoter at Musselburgh, Lothian – still there on 9th but with no sign on 10th.
Snowy Owl
Also making it into the new week was the female Snowy Owl (potentially the Norfolk/Lincolnshire bird) at St. David's Head, Pembrokeshire to 6th. There was no sign of it on 7th but then, on 8th, it was noted flying north past New Quay, Ceredigion. An exciting bird to have as a fly-by! Clearly it should now be on the radar for anyone in North Wales – the Lleyn peninsula, Bardsey and Anglesey must be likely venues.
Black Scoter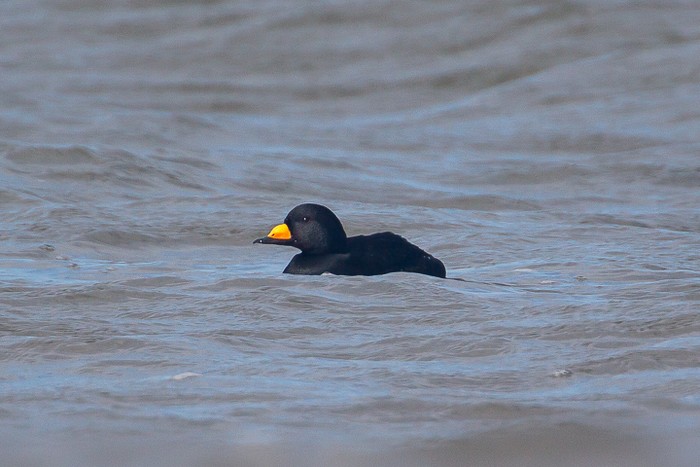 A drake Black Scoter, doubtless the county's returning bird, was briefly off Holy Island, Northumberland on 6th and then again close inshore on 8th. The other long-stayer was again off Rossbeigh, Kerry on 7th.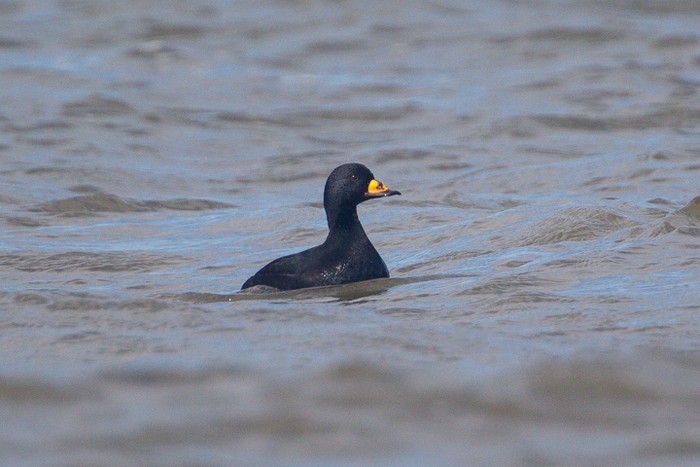 American Herring Gull
Despite going missing on occasion, the first-winter American Herring Gull was again at Kilkee, Clare on 8th.
Horned Lark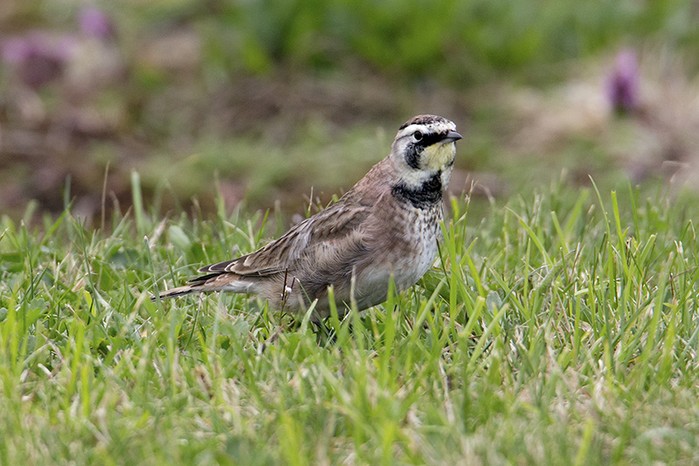 The Horned Lark was still at Staines Reservoir, Surrey to at least 10th. Surely it will be gone before too long?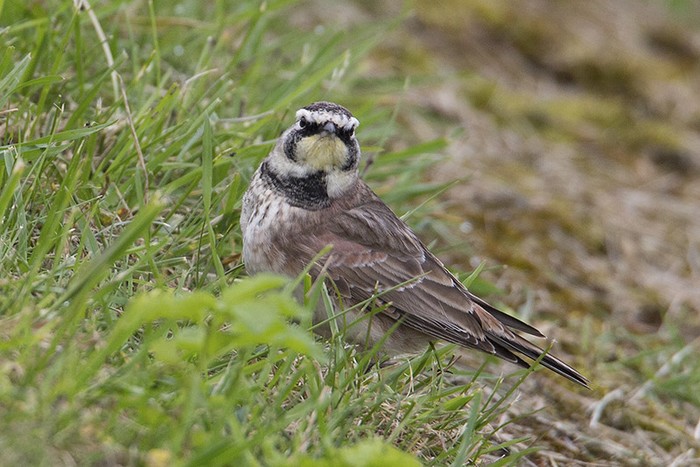 Pied-billed Grebes
Finally, the long-staying Pied-billed Grebes were still at Spiggie, Shetland to at least 8th and at Lochgilphead, Argyll on 9th.
As is traditional in April, White-billed Divers were particularly obvious, with one off Barra, Western Isles to 10th and counts off Portsoy, Aberdeenshire of at least thirteen on 7th and an outrageous 24 on 8th. Others were in Bluemull Sound, Shetland on 7th and off Hoy, Orkney on 8th whilst other sightings in the Portsoy area (and so part of the same concentration) included two off Portknockie, Moray on 8th and singles off Portknockie, Lossiemouth and two off Cullen, all also Moray, on 9th.
The goose highlights were a Cackling Goose on Tiree, Argyll on 5th and two Snow Geese with Pink-footed Geese near Scrabster, Highland on 10th. Further south, Black Brants were at Foulney Island, Cumbria, Brightlingsea and Maldon, both Essex, and Kilnsea, Yorkshire.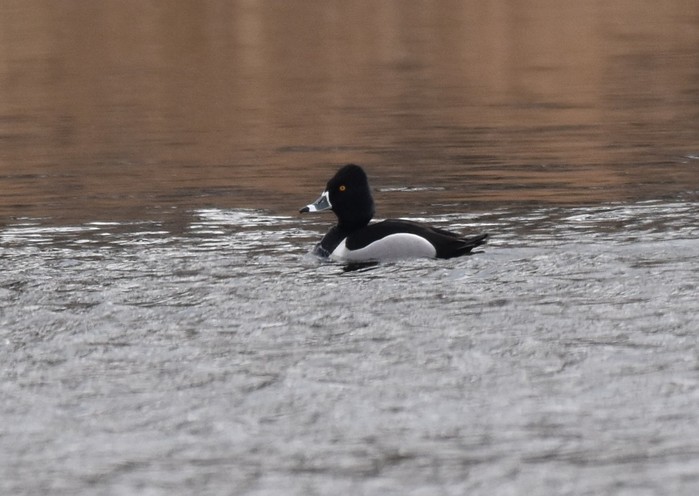 The absence this week of any Lesser Scaup or Ferruginous Duck reports was a sure sign of the advancing season, whilst the number of Ring-necked Ducks was well down too, with birds only at the following sites - Llanelli, Camarthenshire, Edinburgh, Lothian, Beesands Ley, Devon, Newbury, Berkshire, Lough Neagh, Armagh and Lough Leane and Cromane (two), both Kerry.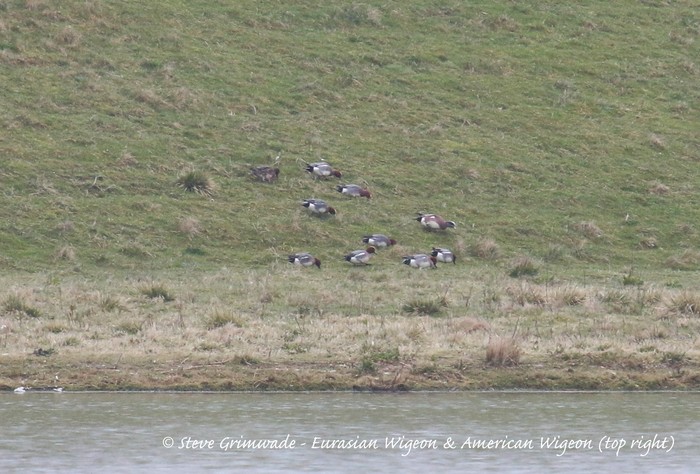 As for dabbling ducks, the only remaining American Wigeon was the long-staying adult drake at Rutland Water, Leicestershire. Drake Green-winged Teals were at Pennington Flash, Greater Manchester, Saltholme, Cleveland, Kilnsea, Yorkshire, Dunnet, Highland, Blennerville, Kerry, Keyhaven, Hampshire, North Uist, Western Isles and Ballycarry, Antrim.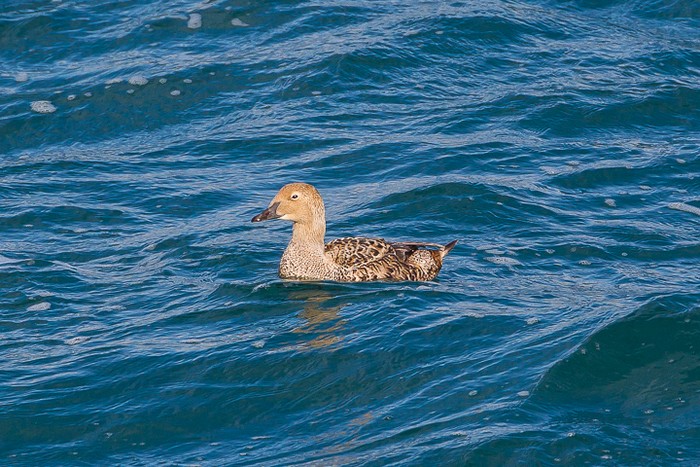 At sea, the female King Eider was still at Dunmanus Bay, Cork on 8th with the male still in Tresta Voe, Mainland Shetland on 9th. Surf Scoters were still widespread – at Skerries (two) and Balbriggan (six), both Dublin, Ballyvaughan, Clare, Musselburgh (three) and Gullane (two), both Lothian, Gleninagh Quay, Clare, St. Austell, Cornwall (three) and Rosslare, Wexford (two).
Herons, egrets, crakes etc.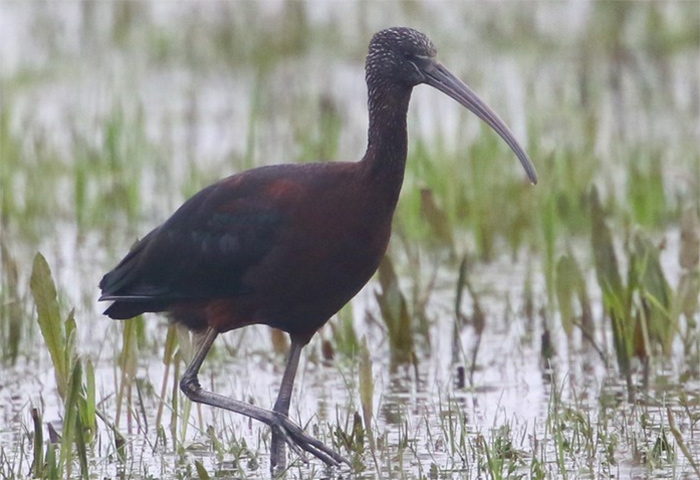 Glossy Ibises were well scattered – in England at Upton Warren, Worcestershire, Minsmere, Suffolk, Lydney, Gloucestershire and Saltash, Cornwall, in Scotland at Skinflats, Forth and in Ireland at Kilmore Quay, Wexford, Newcastle, Wicklow and Ballinspittle/Garretstown, Cork. Cattle Egrets were as usual concentrated in the Southwest where an impressive twelve were at Amble Marshes, Cornwall.
White Storks put in a good showing this week but how many were 'real' is open to question. Sightings came from Cookley, Worcestershire on 6th, various sites in Nottinghamshire on 7th and 8th, Market Drayton, Shropshire on 8th, Horncastle and Far Ings, both Lincolnshire, Burton Mere, Cheshire and Turton, Lancashire on 9th and Hatfield Moors, Yorkshire on 10th. Finally, a Spotted Crake was heard at South Milton Ley, Devon on 5th.
The best waders of the week were a pair of Black-winged Stilts at Rye Harbour, Sussex on 8th to 10th – an increasingly regular and expected sight in spring but great to see nonetheless. Might they linger to breed? Elsewhere the Long-billed Dowitcher still at Oare Marshes, Kent to 8th but more interesting was a fabulously early Dotterel on Fair Isle, Shetland on 5th.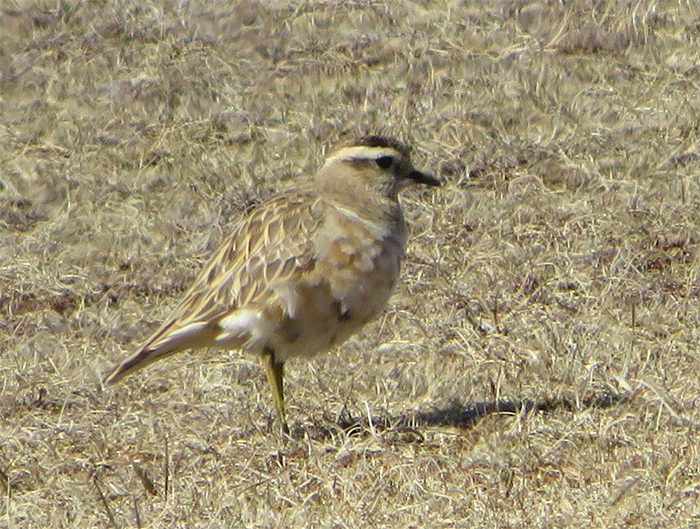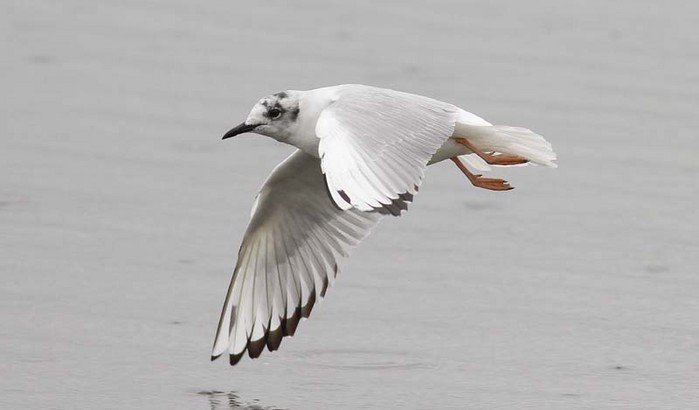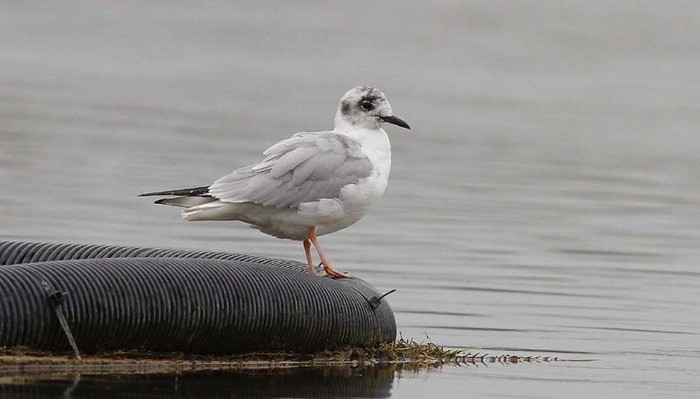 The rarest gull of the week was the adult Bonaparte's Gull at Longham Lakes, Dorset to 10th but the headlines were dominated still by lingering Iceland Gulls. Over a hundred were still around the country, with the Western Isles claiming the highest counts - 26 on North Uist and 19 at Stornoway, Lewis. The week's only Kumlien's Gulls were the long-staying juvenile still on North Ronaldsay, Orkney on 7th and an adult at Sennen, Cornwall on 9th and 10th.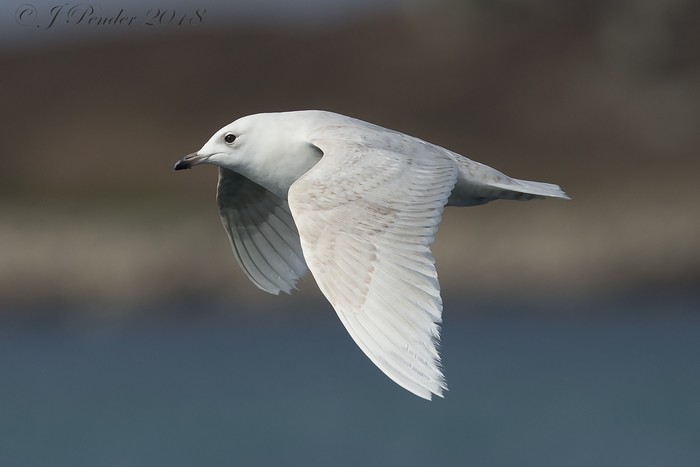 Glaucous Gulls numbered over fifty, with ten on North Uist and seven at Stornoway the highest counts. The week's only Ring-billed Gulls were at Crantock, Cornwall on 7th and, more surprisingly, on Fair Isle, Shetland on 8th.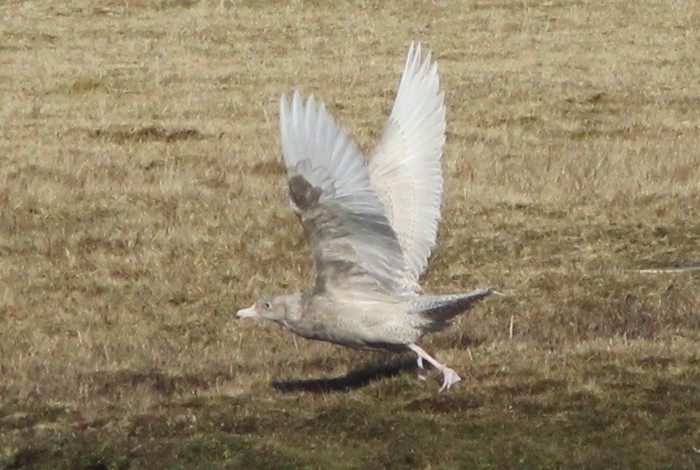 In Ireland, the Forster's Tern was at Newtonlynch, Galway on 5th and 6th.
Near-passerines and Passerines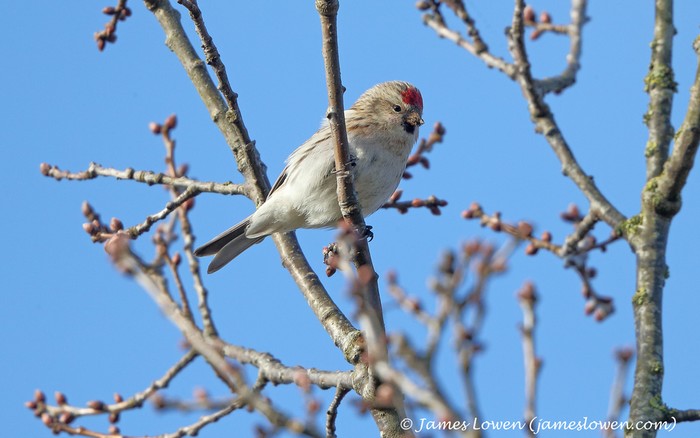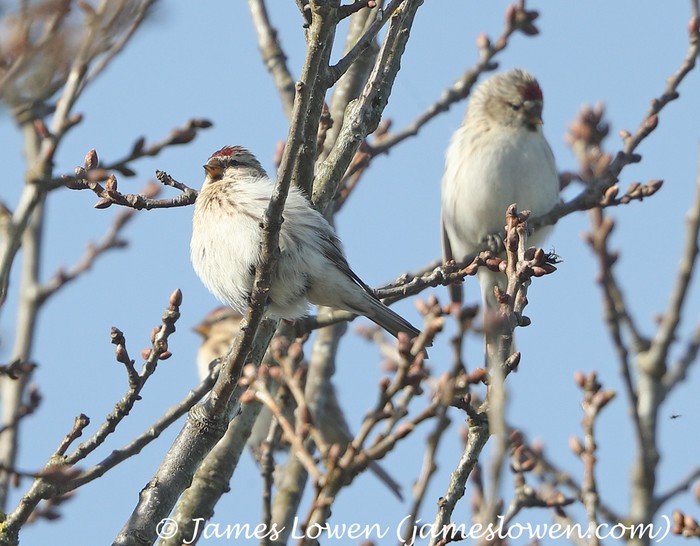 The week's passerines fell mainly into two categories – lingering winterers and overshooting summer migrants. Amongst the former, the best were up to three Coues's Arctic Redpolls still at Felthorpe, Norfolk to 10th with the long-staying bird over the border at Aldeburgh, Suffolk still to at least 10th and another single at Upper Hollesley Common, also Suffolk, on 5th to 7th. Also hanging on were the wintering Little Buntings at Walthamstow, London to at least 5th and Baddesley, Hampshire to 8th.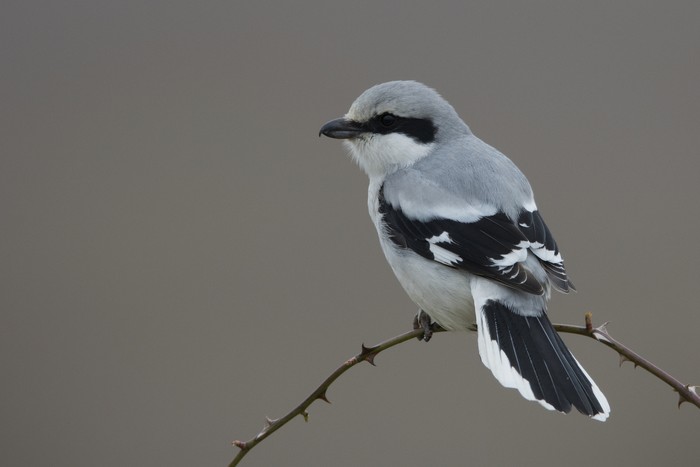 Great Grey Shrikes were somewhat depleted but a number were still present – at Bowness-on-Solway, Cumbria, Bempton, Yorkshire, Hawling, Gloucestershire, Prestwick Carr, Northumberland, Morden Bog, Dorset and Cropwell Bishop, Nottinghamshire.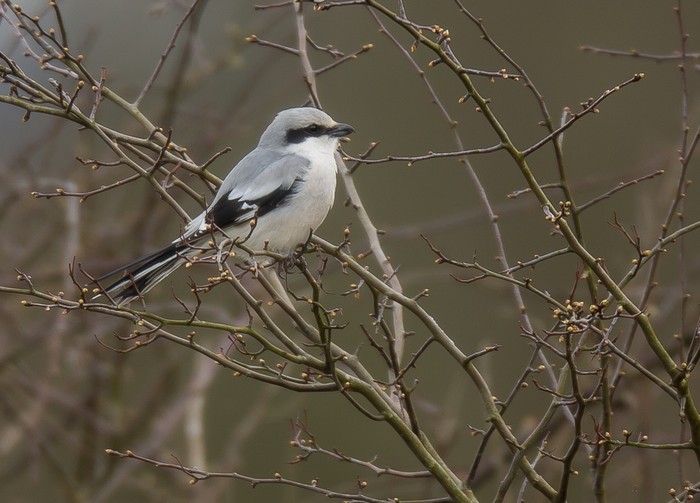 Waxwings were even more scarce, with just six in Banchory, Aberdeenshire on 5th and singles in Lerwick, Shetland and Southend, Essex on 9th to 10th. Two Shorelarks at Northcoates, Lincolnshire on 8th were the only birds reported.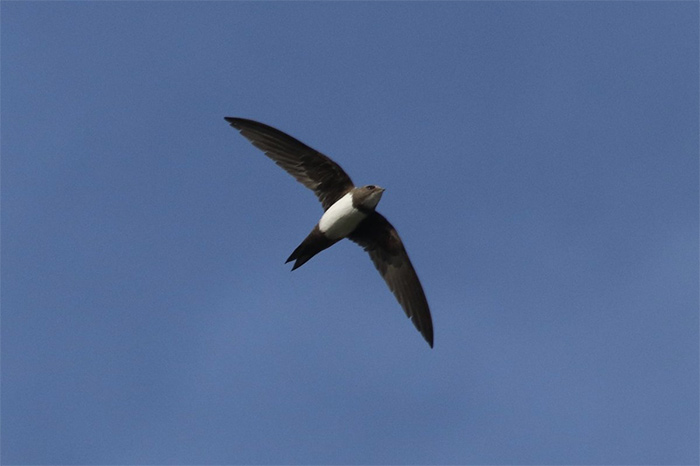 Turning to summer migrants, the pick of the bunch were two Alpine Swifts over The Lizard, Cornwall on 5th with one there to 8th and then three on 10th, an Iberian Chiffchaff at Gorran Haven, also Cornwall, on 8th, Savi's Warblers at Minsmere, Suffolk on 6th and Willingdon Levels, Sussex on 7th to 10th and a Woodchat Shrike on St. Agnes, Isles of Scilly on 9th to 10th. Dominating the news numerically, however, were Hoopoes, with a good early April showing concentrated, as usual, in the south and west. Singles were noted at Cilsan, Camarthenshire on 5th, Romney Marsh, Kent on 5th and 6th, Brent Reservoir, London and Whatlington and North Lancing, both Sussex, on 6th, Walthamstow, London, Ballinspittle, Cork, Cot Valley, Cornwall, Gorey, Wexford and Seafield, Waterford on 7th, Brookland, Kent on 7th and 8th, Porthcurno, Cornwall, Kingsbridge, Devon, Lancing, Sussex and Tresco and Bryher, both Isles of Scilly, on 8th, Loskeran, Waterford on 8th to 10th and Penzance, Cornwall on 10th.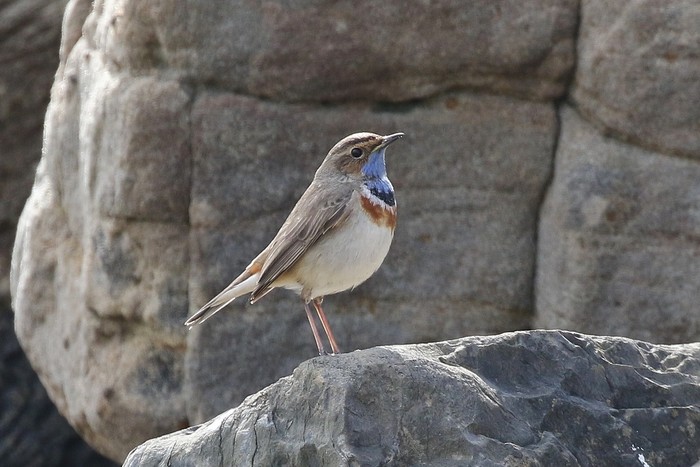 Also in the summer migrants category were the White-spotted Bluethroats still at Newbiggin, Northumberland to 4th and East Halton, Lincolnshire to 5th, a Wryneck on St. Martin's, Isles of Scilly on 9th to 10th and Serins at Cley, Norfolk on 4th, St. Mary's, Isles of Scilly on 7th and Foulness, Essex (two) on 8th.
Less easy to pigeonhole (but presumably wintering birds now on the move from somewhere in Britain or Europe) were a couple of surprising northern Scottish buntings – a Rustic Bunting (increasingly rare these days) at Diabaig, Highland on 7th and a Little Bunting at Stornoway, Lewis, Western Isles on 9th to 10th. Also in this category (and also in Scotland), Black-bellied Dippers were on Foula, Shetland to 9th and on Fair Isle, also Shetland, on 7th to 9th.
Further afield, Western Palearctic highlights included the Dwarf Bittern still on Fuerteventura, Canary Islands, the Black-browed Albatross back at Sylt, Germany and the ocularis White Wagtail again on Cyprus. Other news involved a Red Kite on the Faeroes, a Pallid Harrier in Denmark, a Western Olivaceous Warbler on Lanzarote, Canary Islands and a Yellow-browed Warbler on the Azores.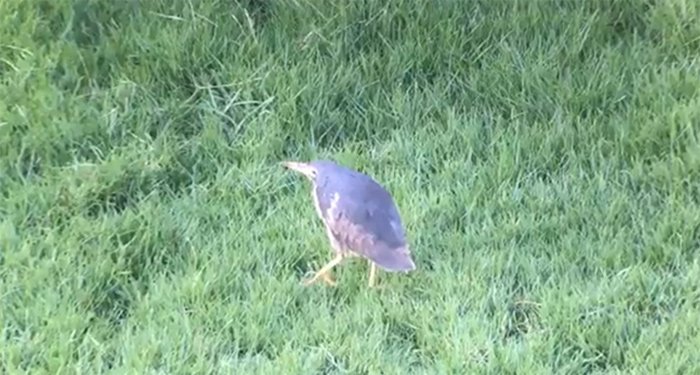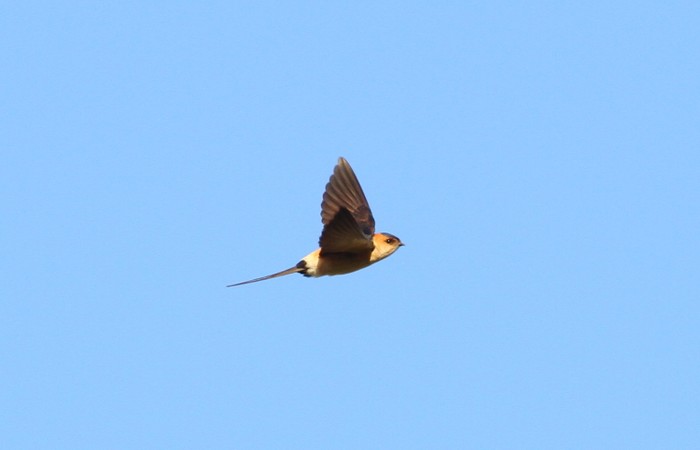 Looking ahead, the forecast promises a period of cold easterly winds to start the week - not a great prospect at this time of year. However, there is the chance of a more southerly component to the wind and therefore higher temperatures by the weekend. Should this be the case, obvious targets now include the likes of Black Kite, Pallid Harrier or Red-rumped Swallow but more adventurous suggestions might include Short-toed Treecreeper or Crag Martin. As amply demonstrated this week, however, things are rarely certain this early in the spring so the next quality bird will doubtless be a complete surprise. Watch this space.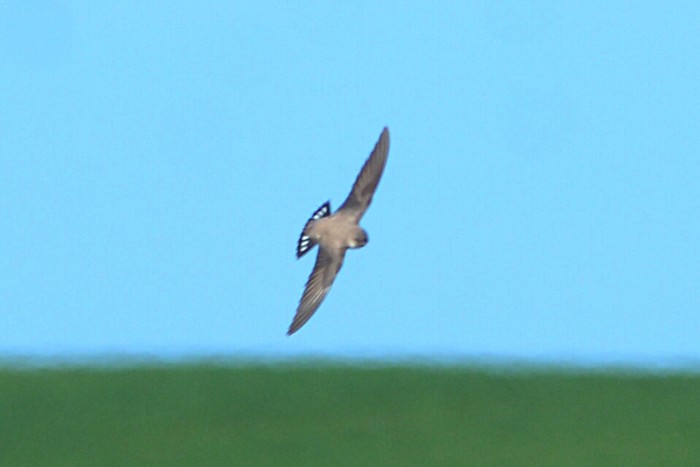 Andy Stoddart
11 April 2018
Many thanks to all contributors for their photos and videos this week.
Steve Gantlett, John Richardson, Ian Brittain, David Carr, David Borderick, Matthew Mellor, The Soay Sheep Project, Ian Andrews, Alan Curry, Andrew Brown, Lukasz Pulawski, Steve Grimwade, Sean Nixon, David Boult, Fair Isle Bird Observastory, Brett Spencer, Joe Pender, James Nangle, James Lowen, Richard Tyler, Jim Hutchins, Luke Ozsanlav-Harris, Laurence Younger, Ashley Saunders, Joe Stockwell, Andrew Hood.
Share this story
Tweet