Weekly birding round-up: 28 November - 5 December 2017
The week at a glance
Norfolk provides a late male Desert Wheatear
Scilly scores a magnificent Snowy Owl
Winter arrived with a vengeance this week, with northerlies delivering snow and the more hysterical headlines delivering dire warnings that this year is a La Nina year – which, apparently, means we're in for a proper, old school, cold, sharp winter.
On the basis of recent mild, wet winters, that would be a return to something approaching normality, but we'll see what transpires. In the meantime, this past week, there were birds…
A Tale of Two Wheatears
It was the best of times, it was the worst of times, it was the age of wisdom, it was the age of foolishness, it was the epoch of belief, it was the epoch of incredulity, it was the season of Light, it was the season of Darkness, it was the spring of hope, it was the winter of despair, we had everything before us, we had nothing before us, we were all going direct to Scunthorpe, we were all going direct the other way… to Norfolk.
Dickens pretty much nailed it where this week's two eye-catching wheatears were concerned as, for the briefest of moments on 1st, it looked like the news would be dominated by the unblocking of one of the last remaining 1980s monsters when photographs emerged online of a cracking, un-ringed, male White-crowned Black Wheatear tootling around in the winter sunshine in Scunthorpe (Lincolnshire).
(Though the date alone rang alarm bells from the off. Our one and only accepted previous record, a male bird on 1st-5th June 1982 at Kessingland (Suffolk), arrived on the back of a conveyor belt of winds straight from north Africa. One in suburban Scunthorpe in early December was always likely to raise eyebrows – a text from a Lincolnshire birder pal dryly suggested "a ruse by the Scunthorpe Tourist Board"…)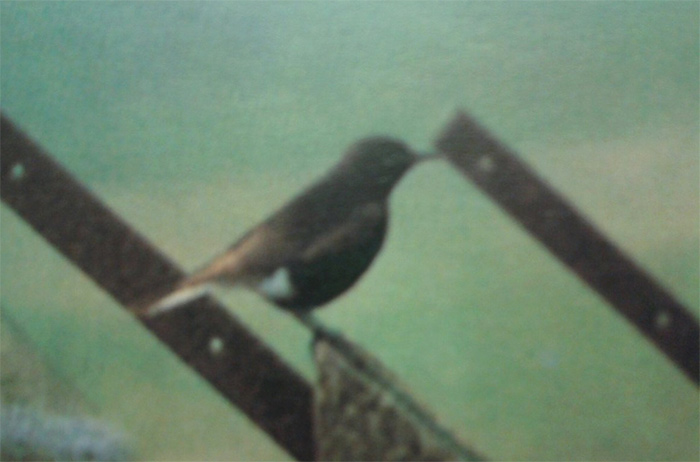 That 'un-ringed' adjective sounds a bit off in the context of a wheatear, and more at home on, say, to pick an example entirely at random, a Bufflehead. There's a whiff of mistrust about it. We're all resigned to the escape potential of wildfowl as there are plenty of collections of colourful ducks sporting the likes of Hooded Merganser up and down the country, but nobody keeps rare wheatears, right?
Well, no. Actually, turns out they do, as shortly after news of this bird had emerged and, with recent precedent in mind (there have been both presumed and proven escaped individuals found on the near continent in recent years), it transpired that this funky bird had in fact done one from a local aviary in recent days. Before long he'd been recaptured and returned to his aviary. Is that a happy ending? I guess…
(It's a bit of an eye-opener when you take a moment to look through what's available for the keen aviculturist. White-crowned Black, Black, Red-rumped and Northern Wheatears are all yours for around £350 a pair. In a final twist in the tale, the aviculturist who'd lost this particular White-crowned Black (and a second bird of the same species lately) also has an un-ringed Siberian Rubythroat and Desert Wheatear in his collection…)
So while I would normally say that it fell to Norfolk to provide a less contentious rare wheatear altogether – news of a male Desert Wheatear at Eccles-on-Sea was released on 2nd, only two days after it had first been found – this week has been a timely reminder that it's not just plausible ducks that sometimes hop the wire that contains them.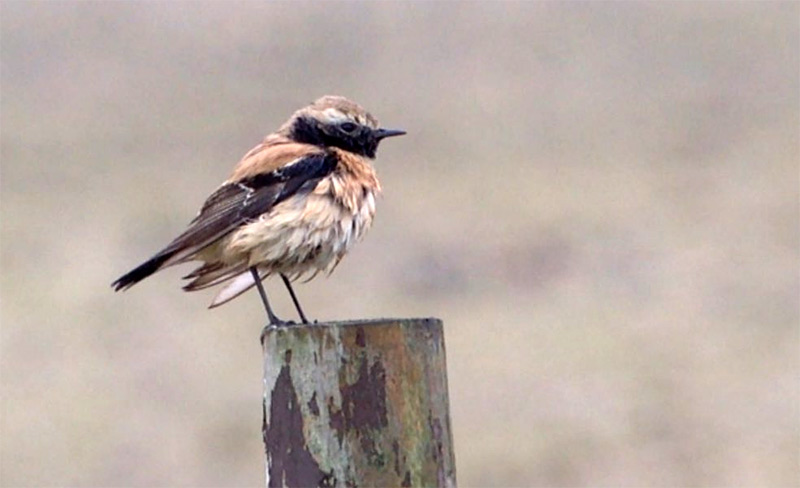 It's simply a deeply unfortunate coincidence that this bird was found in a week that also sported a Houdini White-crowned Black Wheatear from a collection that also contained an un-ringed Desert Wheatear. In any other circumstances the Norfolk bird would feel completely consistent with the species' pattern of occurrence – October to December being peak time for them.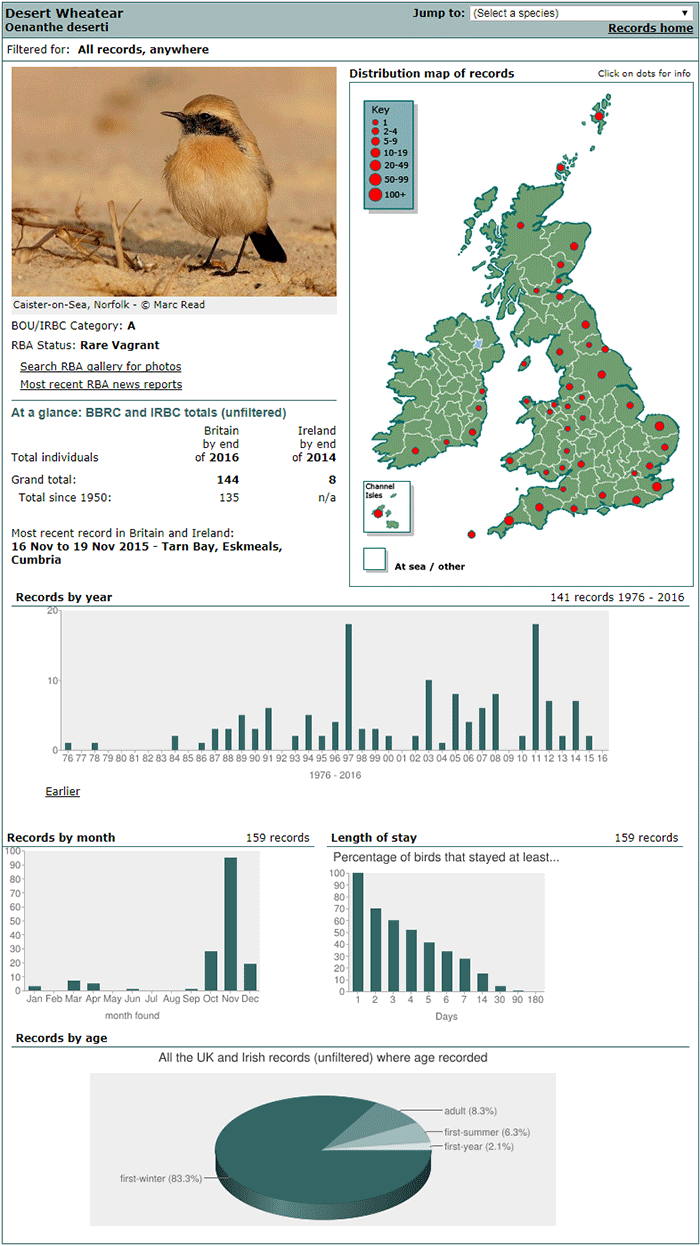 The Eccles-on-Sea bird was still present on 4th – was this the autumn's last, belated, hurrah?
Snowy Owl
Last week's predictions were, I now realise, horribly remiss insofar as I forgot the other obvious contender to be swept into the country on the back of a good blast from the north – so, having tempted Fate by suggesting Ivory Gull or Gyr might be on the cards this week, there was a certain inevitability about a magnificent Snowy Owl being found on Bryher (Scilly) on 30th at Shipman Head Down.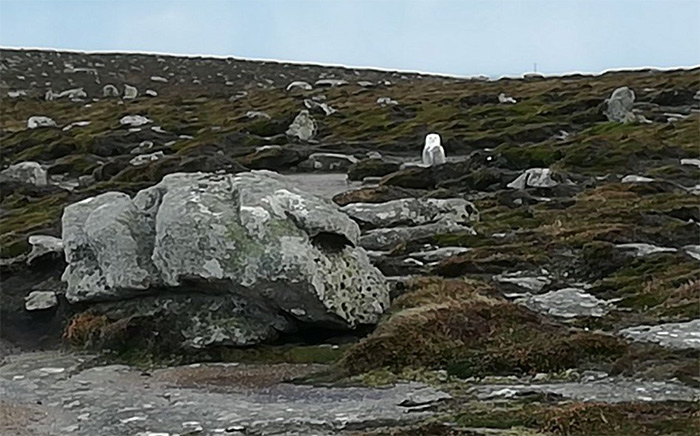 Scilly lays claim to five previous accepted records of this gorgeous Arctic owl up to the end of 2016 – with the last, that present in the archipelago for several weeks in late 2008, the first since the early 1970s. The longevity of that most recent record will have scratched an itch for many a Scilly lister and will have made the one-day stay of this week's bird a little easier to bear. The 2008 individual wound up on the Cornish mainland after its Scilly sojourn – where next for the Bryher bird?
With both birds seen simultaneously this week it seems clear now that there are two adult Pacific Divers in Cornwall this winter – both were still present until 4th at least off Penzance and Gerrans Bay respectively .
A White-billed Diver was tracked heading north in the early morning of 29th November, passing Whitburn CP (Co.Durham) and Seaton Sluice (Northumberland), with another noted from North Ronaldsay (Orkney) that day also.
Whitburn CP on 29th also accounted for the week's sole Leach's Petrel.
Eight Pomarine Skuas were logged this week: single birds seen on 29th off Canvey Island (Essex) and on 1st from Spurn (East Yorkshire) and Filey (North Yorkshire), and on 5th from Spurn (East Yorkshire); and duos on 29th off Flamborough Head (East Yorkshire) and on 1st off Filey.
Little Auks featured more prominently this week, with around 70 birds noted down the length of the east coast. While many of these were singletons, peak count (indeed, the week's only double figure tally) came from Whitburn CP again on 29th, with 14 birds logged there that day. One bird had turned the corner into the English Channel on 2nd, being noted from Selsey Bill (West Sussex) that day; others were ticking all the usual, sadder, Little Auk boxes – one killed by a Great Black-backed Gull at Whitburn on 2nd, and another picked up exhausted in a garden at Bempton (East Yorkshire) and taken into care on 30th.
Numbers of Cattle Egrets held steady again this week, with somewhere in the region of 60 birds seen across Britain and Ireland. With numbers fluctuating even at the now regular sites, keeping tabs on precise numbers is a thankless task – and one must assume that there are still birds going unseen pretty much anywhere, given the wide distribution of known individuals. Bear in mind that last week's similar overall tally didn't include any notable numbers from the Somerset Levels – and this week we have a peak counts of no fewer than 20 birds at Ham Wall RSPB on 2nd and a stupendous 36 at Sharpham Park on 4th. If this year was the tipping point where Cattle Egrets establishing a toehold as a British breeding species was concerned, you'd have to wonder what they'll do next year if these sorts of numbers hold steady throughout the course of the coming winter, let alone are augmented by further wanderers from mainland Europe.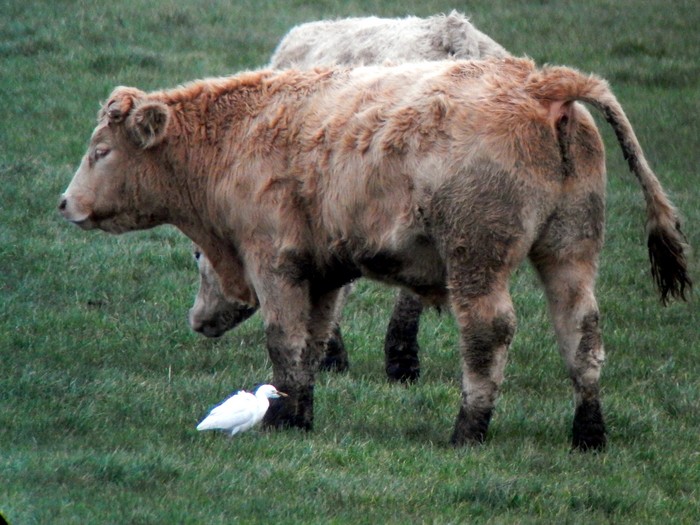 So too Great White Egrets, though of course they're somewhat further down the road of establishment as a British fixture. Numbers held steady again this week with at least 110 birds noted from the same range of 30-plus counties as in recent times. Having said that, if Chew Valley Lake (Somerset) is any barometer of these things, they're getting itchy feet – from the giddy heights of several dozen a few weeks ago we're down to just 15 birds there as a peak count on 29th.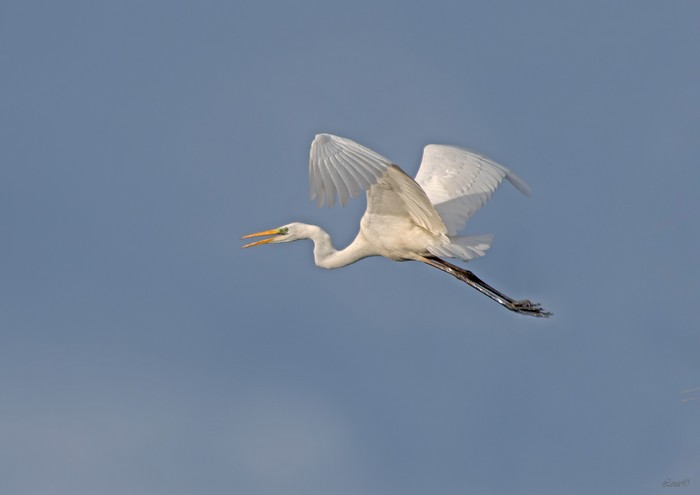 Numbers of Spoonbills remain rather muted compared with a few weeks ago too – Poole Harbour's chunky tallies are, while still not insubstantial, not what they were a month ago. Peak count from Dorset was 20 birds noted at Arne RSPB on 4th. Small flocks were seen elsewhere in the region, with eight birds noted at Inchmerry (Hampshire) on 1st and, in Devon, seven at Isley Marsh RSPB and six at Velator NR on 2nd. Single birds were seen as far west as Hayle (Cornwall) still until 5th and, to the east, Oare Marshes KWT (Kent) on 1st.
A trio of Glossy Ibises were noted this week – one remained in Cornwall at Kingsmill Lake still on 29th; one was still lingering in Somerset at Sharpham Park on 2nd; and one was seen on 3rd in North Yorkshire at Wheldrake Ings YWT.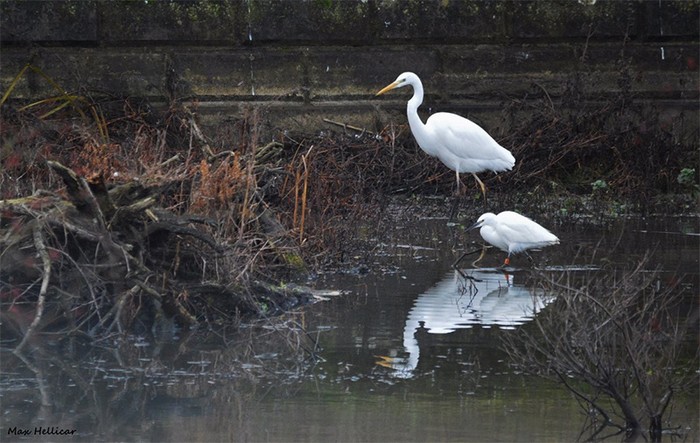 The adult Common Crane remained on the Western Isles this week at Berneray, North Uist, until 3rd at least while in Cambridgeshire seven birds were seen at Eldernell on 4th.
We'll conclude a section of the Rarity Round Up that, in the past year, has been rammed with species that are in the process of colonising Britain under their own steam with another that's getting a helping hand… Shoehorning Great Bustards in here, we're back to familiar territory where determining what's wild and what's introduced is concerned – a conundrum also demonstrated in recent times by the initiative to reintroduce White Storks in Sussex. Portland (Dorset) has been treated to semi-regular flyovers of introduction-scheme Great Bustards in recent years – and this week three birds, presumably owing to similar origins, went over there on 30th, with a report of another the previous day at Blithfield reservoir (Staffordshire). With wild-bred chicks now joining the released birds at large in Wiltshire the picture of what's wild and what's not isn't going to get any clearer any time soon, but perhaps that's not really the point.
Moving on to the rarity duckpond, we start in Argyll & Bute where Islay maintained its stranglehold on the The Goose Formerly Known As Canada - scattered sightings of individual Richardson's Cackling Geese at Eorrabus and Loch Indaal coalesced into two birds at the latter site on 2nd, with the interior Todd's Canada Goose there that day also.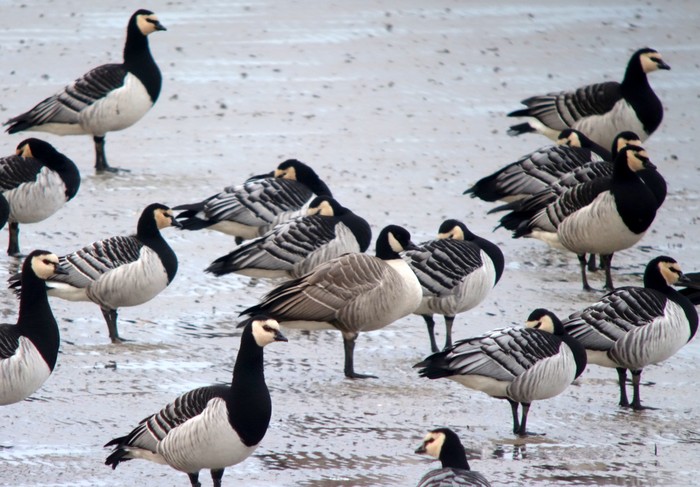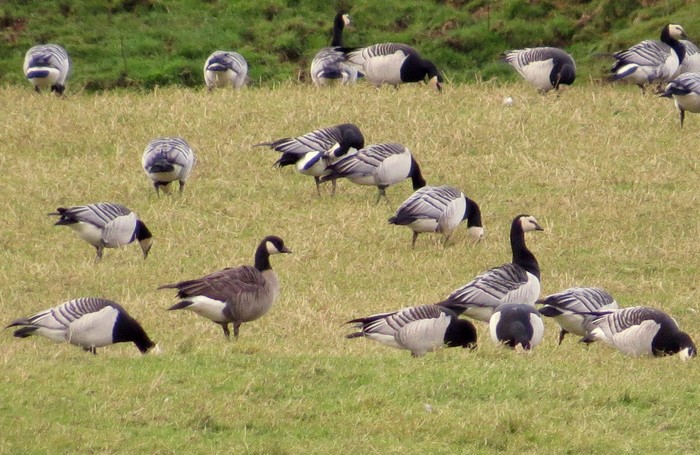 North Scotland once more provided the week's sightings of Snow Geese, these being single white morphs at Collieston (Aberdeenshire) on 29th with Pink-footed Geese, Thurso (Highland) on 29th also, with Greylags, and on North Uist at Berneray again on 30th-1st.
Our usual selection of Black Brants remained at Cley (Norfolk) and Ferrybridge (Dorset) throughout the week, with one again in Essex on the Blackwater estuary on 3rd.
American Wigeons featured strongly this week, and nowhere more so than in Highland which accounted for a number of sightings: the drake still at Clachnaharry on 30th-1st; and on 3rd, single drakes at Portmahomack and Tain, with two birds at Udale Bay RSPB. Elsewhere, drakes were seen at Newton Marsh (Lancashire) on 29th; at Rutland Water (Leicestershire) still until 5th; at Wheldrake (North Yorkshire) on 2nd-3rd; and at Dundrum (Co.Down) still on 3rd-5th. The female remained at Grimley (Worcestershire) on 4th, with a possible female seen on 2nd at Rahasane Turlough (Co.Galway).
Green-winged Teals meanwhile still haven't really hit their winter stride – most of this week's sightings were familiar faces once again, and we didn't hit double figures by the close of play. Drakes remained at Loch Flemington (Highland) on 3rd and Loch Sandary on North Uist (Western Isles) until 4th; in Lancashire at Martin Mere WWT still on 29th and again on 5th, and Leighton Moss RSPB on 2nd-3rd; at Oare Marshes KWT (Kent) still on 3rd; and in Ireland at Ballymena (Co.Antrim) still until 3rd.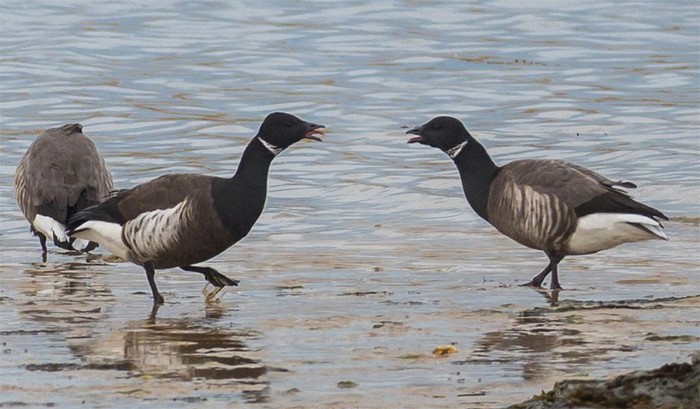 The drake Lesser Scaup found in Cornwall last week at Dozmary Pool remained throughout this week, while the drake at Rahasane Turlough (Co.Galway) was still present until 3rd at least.
Back on Dozmary Pool the drake Ring-necked Duck kept his rarer brethren company all week; others this week were Irish birds, with a drake at Loughrea (Co.Galway) on 2nd; and in Co.Kerry, two females at Lough Gill on 1st down to a single bird there by 4th, and the female still on 1st at Cloonee Lakes.
The drake Ferruginous Duck at Eyebrook reservoir (Leicestershire) was still present on 3rd, while another drake reappeared on the Somerset Levels at Shapwick Heath NNR on 1st.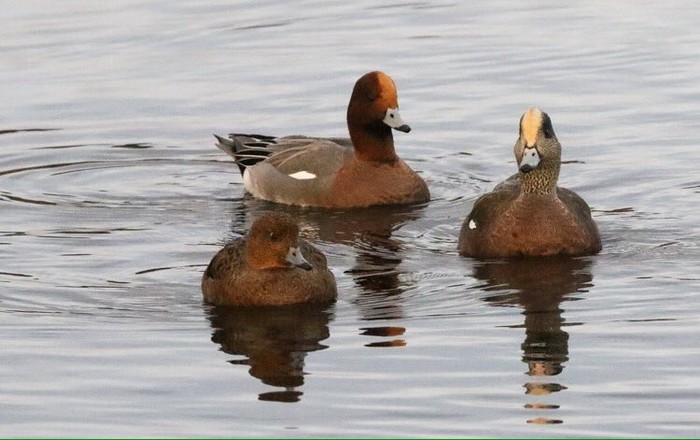 Drake King Eiders were still present at Wester Quarff (Shetland) on 30th and off Whiteness Head (Highland) on 1st; queens were still at Kilshannig (Co.Kerry) on 3rd and Ynyslas (Ceredigion) on 4th-5th.
The Cornish female and juvenile Surf Scoters were still to be found at Porthpean (Cornwall) on 3rd-4th, while Scottish drakes were seen at Ruddons Point still on 1st; Musselburgh (Lothian) on 2nd-3rd; and Kinshaldy (Fife) on 4th. The drake remained at Ballyvaughan (Co.Clare) until 3rd, while two birds were noted in Brandon Bay (Co.Kerry) on 2nd.
And it's with a certain inevitability that we come to the female Bufflehead found at an undisclosed site in Nottinghamshire on 2nd-3rd – this bird transpired to be ringed and was assumed to be an escapee. We're re-treading familiar territory here, but one's left wondering how many individuals of a panoply of Nearctic ducks commonly kept in captivity have been accepted as wild at face value… whilst a number of passerines have been written off as the risk of escape could not be ruled out. Red-headed Bunting or Mugimaki Flycatcher anyone? It still feels like one rule for wildfowl and a totally different one for passerines.
As suggested last week, having emerged from the woodwork once more the Dorset Stilt Sandpiper stuck around once more this week, being seen still on the lagoon at Brownsea Island on 3rd-4th. I haven't checked to see if their webcam is still up and running, but really ought to make the effort to see if this bird can be passively seen from afar…
A couple of further lost-and-found shorebirds came back into the news this week – up in Cumbria, the Dotterel of some weeks ago was once again at Cardurnockon 2nd-5th, while in Cornwall the juvenile American Golden Plover was once more at Hayle on 2nd-5th. Other American Goldies were seen once more on South Uist (Western Isles) at North Boisdale on 1st and in Ireland on the Clonakilty estuary (Co.Cork) on 2nd.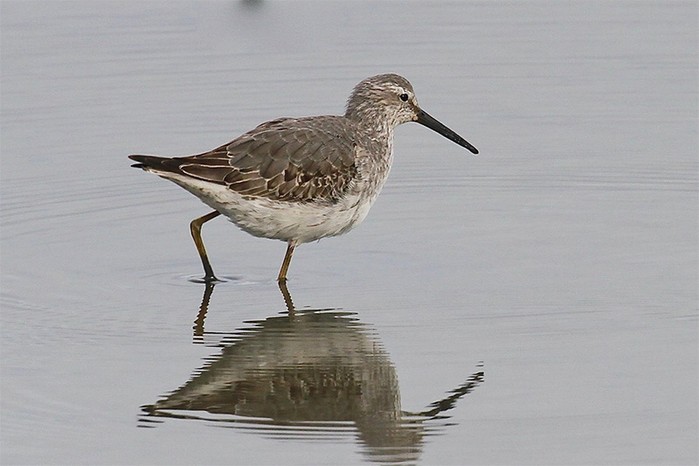 A first-winter White-rumped Sandpiper was at Tacumshin (Co.Wexford) on 1st-3rd. In Co.Waterford last week's possible Spotted Sandpiper was again on waste land in Dungarven town centre on 29th.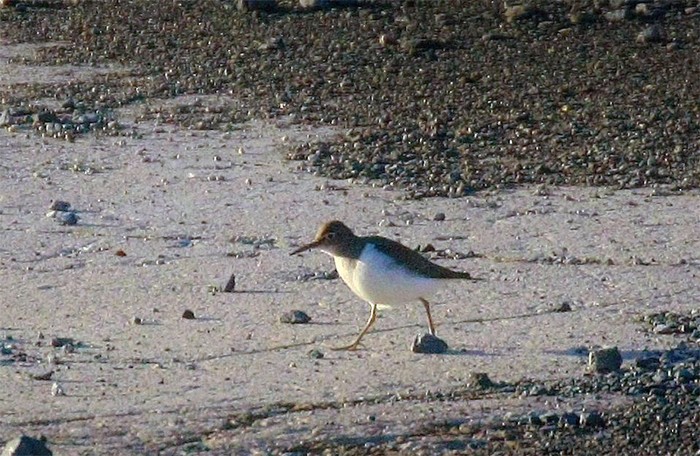 Kent's pair of Long-billed Dowitchers remained at Oare Marshes KWT until 1st, with just the regular adult bird present thereafter. Back at Tacumshin the recent juvenile bird was again present on 1st-3rd.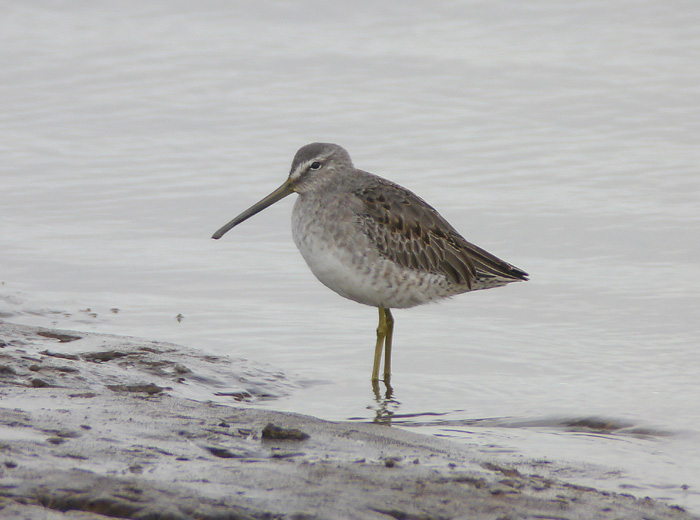 Dorset's recent Lesser Yellowlegs remained at Lodmoor RSPB (Dorset) until 5th, while another bird seen at Kilnsea (east Yorkshire) on 1st-5th was the first record of the species for the mighty Spurn.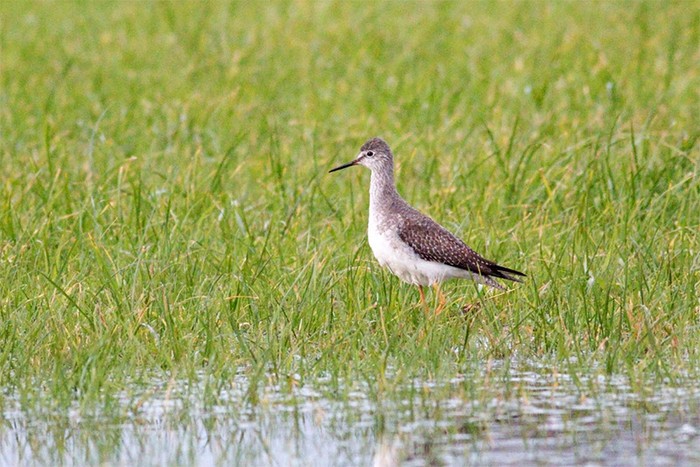 The juvenile Red-necked Phalarope remained at Covenham reservoir (Lincolnshire) until 3rd, while we had a further scattering of Grey Phalarope records this week. Two were present on the freshmarsh at Titchwell RSPB (Norfolk) on 29th, with further birds seen that day off The Lizard (Cornwall), Ralston Pits (North Yorkshire) and Whitburn CP (Co.Durham) – the latter site also accounting for sightings on 1st and 3rd. Elsewhere in December single birds were seen on 1st at South Gare (Cleveland); on 2nd at Clonea (Co.Waterford) and Alnmouth (Northumberland), with two present on 2nd-4th off South Shields (Co.Durham) and one there on 5th; and on 4th-5th off Cley (Norfolk). On 5th a further probable bird was reported at low tide from Fresh Water West (Pembrokeshire).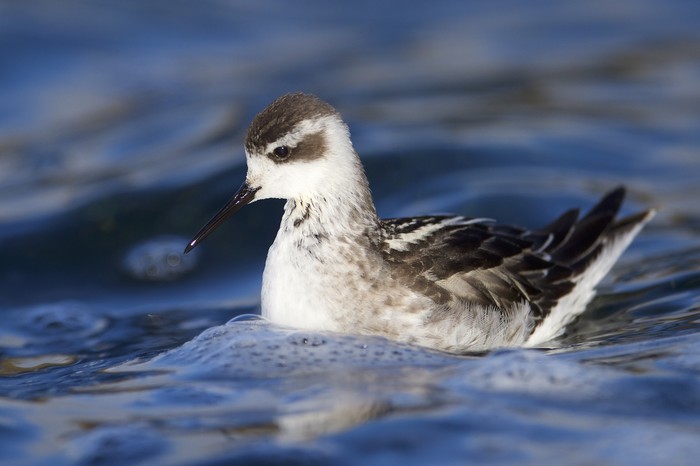 We'll start an otherwise fairly quiet week for gulls and terns with the traditional winter hors d'oeuvre of the scarce white-wingers, Glaucous and Iceland Gulls – neither of which, this week, figured particularly prominently. Numbers of the former remained static, with around 40 birds logged nationwide, albeit without the distortion of a double-figure flock on Fair Isle to contend with this week. Birds were widely distributed but with a reasonably northerly bias – the most southerly individuals being seen in Norfolk throughout the week.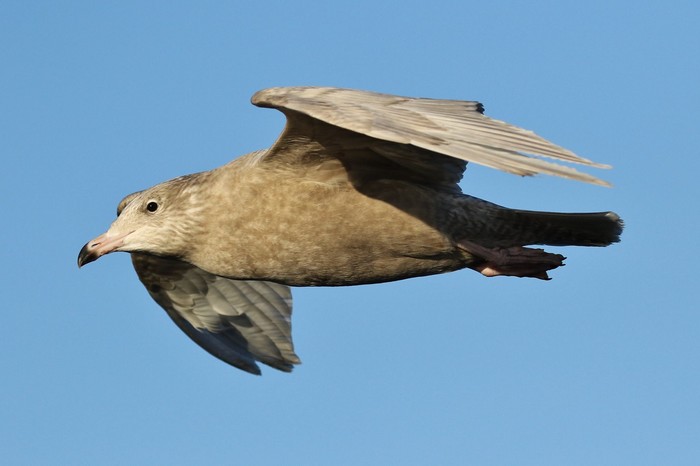 Number of Iceland Gulls meanwhile increased, with almost twice as many logged this week as last – although, to put this in context, this accounted for some 40 birds, so we're not talking remarkable figures just yet. They were distributed somewhat more widely than their bulky brethren, with birds further south – settled individuals at Landguard (Suffolk) and Ramsgate (Kent) being particularly popular. Again, most sightings came from the north, and the peak count was five noted in Lerwick harbour (Shetland) on 3rd.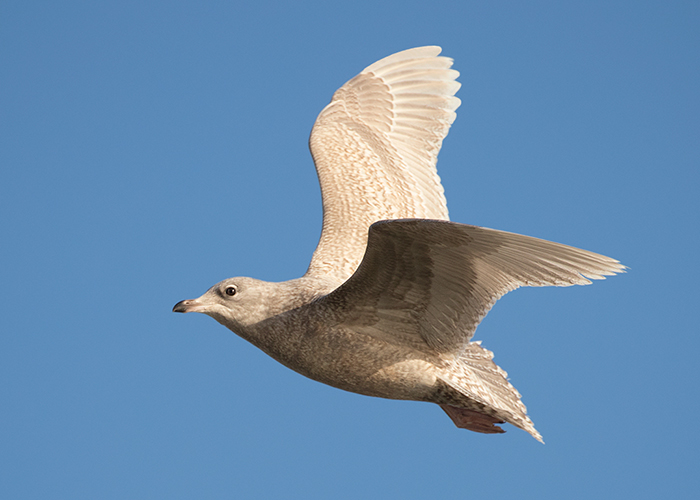 It's still quiet times for Ring-billed Gulls, with four birds seen this week: adults at Hayle (Cornwall) on 1st, Nimmo's Pier (Co.Galway) once more on 2nd, and Llys-y-fran reservoir (Pembrokeshire) on 3rd; and a second-winter bird in Cornwall at Porthcurno on 1st.
The adult Forster's Tern was seen again in Co.Galway this week – at Nimmo's Pier on 2nd, and Mutton Island on 3rd.
Last week's Rough-legged Buzzard on Sheppey (Kent) appears to be settling in, being seen again at Capel Fleet throughout the week. Elsewhere, sightings of this magnificent winter visitor came from Dungeness and Lade (Kent) on 1st and, on 3rd, from Brigg (Lincolnshire) and Scotch Corner (North Yorkshire). On 5th one was reported from Pevensey (East Sussex) while a further probable bird was seen at Loch of Strathbeg RSPB (Aberdeenshire).
There's really nothing like a cold snap for thinning out the rare and scarce passerines that have lingered from the preceeding autumn, and this week proved entirely typical in this regard, with one or two notable exceptions – not least the hardy Barred Warbler that's still present at Titchfield Haven NNR (Hampshire) until 5th.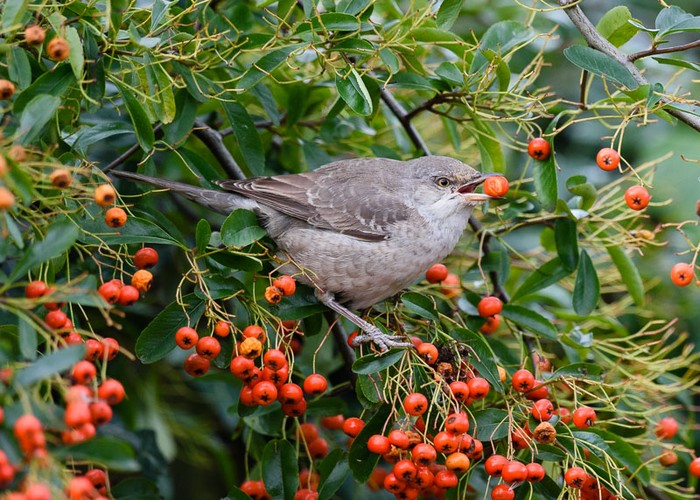 Sticking with the warblers, a handful of Yellow-browed Warblers brightened their observers' days – seen on 3rd at Bissoe (Cornwall) and Waxham (Norfolk); on 4th at Falmouth (Cornwall) and 4th-5th at Buckfastleigh (Devon); and on 5th in Dorset at Portland and Durlston CP still.
A couple of genuinely late records came this week in the form of a Red-breasted Flycatcher at Skewjack Farm (Cornwall) on 30th-1st, and a possible Wryneck at Newlyn (Cornwall) on 2nd.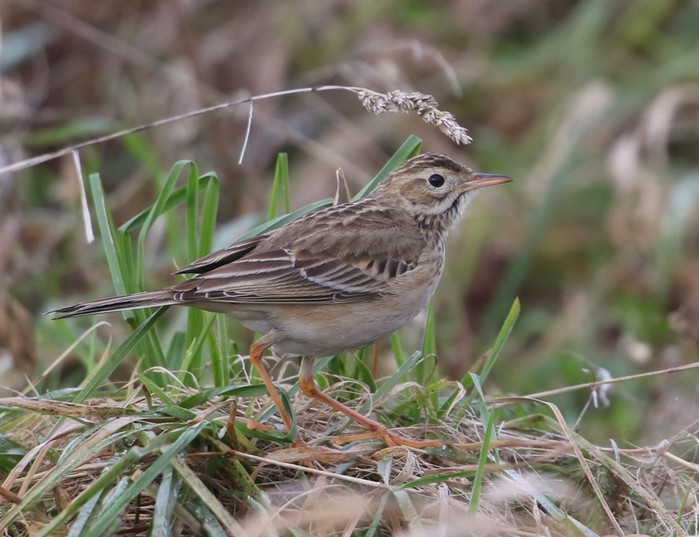 More typical were sightings of Richard's Pipits - seen at Chelmondiston (Suffolk) still until 5th; again at Oldbury Quarry (Warwickshire) on 3rd and Flamborough (East Yorkshire) on 4th; and a further probable bird noted on 4th at South Foreland (Kent).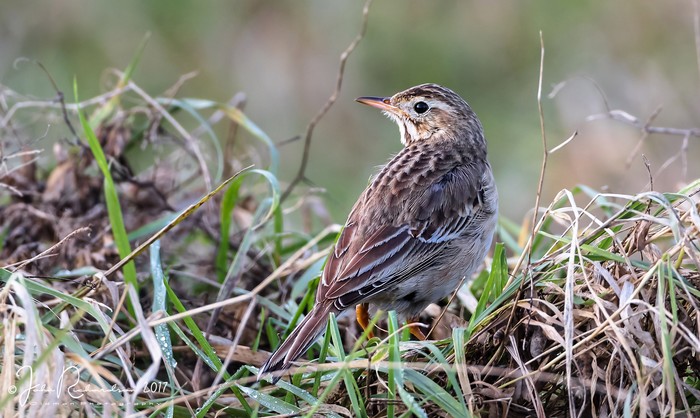 Kent also provided us with the recent Eastern Stonechat sp still on private land on Halstow Marsh on 3rd.
Waxwings remained very thin on the ground indeed – of some 40 birds seen this week all but one (an individual at Reydon (Suffolk) on 1st) were in Scotland, and with the exception of a flock of 16 recorded at Elgin (Moray) on 30th, the remainder of our sightings were all scattered individuals and smaller parties. An irruption year this ain't.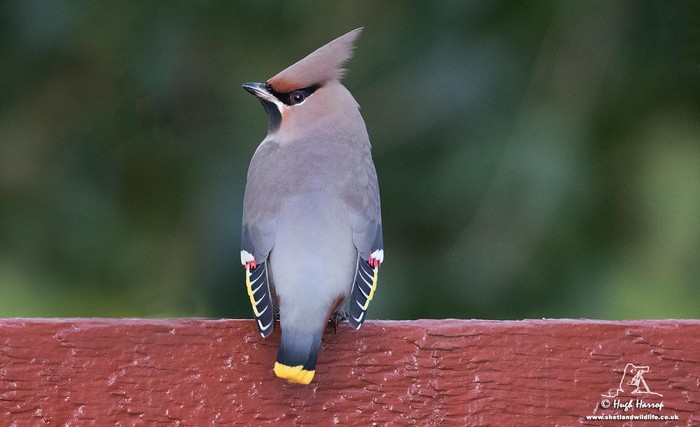 More perplexing was the scarcity of Great Grey Shrike sightings this week – these being just two birds on winter territories, at Thursley Common (Surrey) still on 29th, and Llyn Brenig (Denbighshire) on 29th-5th.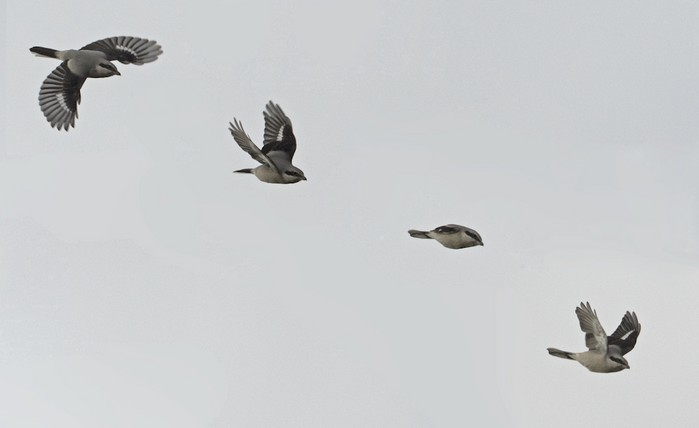 Absent from the news for a while, however, but back this week were Rose-coloured Starlings - individuals were logged at St.Florence (Pembrokeshire) on 30th, Morston Quay (Norfolk) on 1st, again at Easington (East Yorkshire) on 3rd-5th, and on The Lizard (Cornwall) on 4th.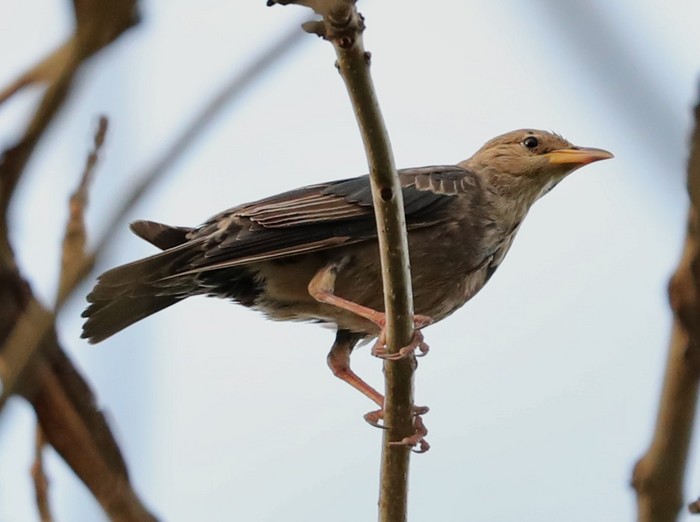 In Devon, the putative Italian Sparrow was still at East Budleigh until 4th at least.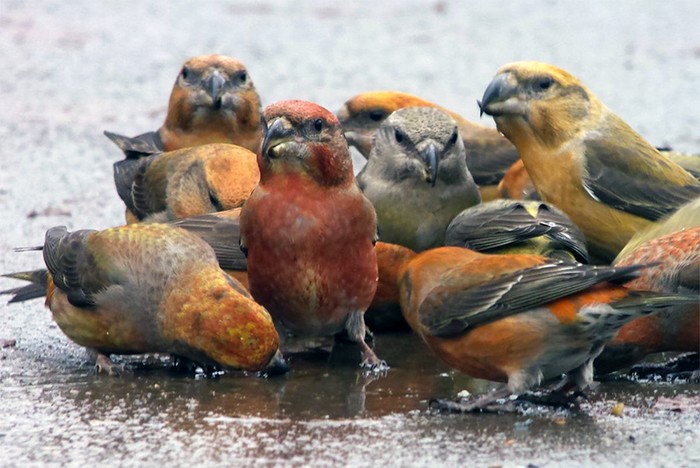 Both of last week's double figure flocks of Parrot Crossbills remained throughout the current week – that at Santon Downham (Norfolk) varying but comprising as many as 40 birds; while the 16 in Berkshire at Wishmoor Bottom remained constant. More were found in the north at Howden reservoir (Derbyshire) – some three birds present there on 2nd had risen to six by 4th. More, surely, to come elsewhere in the next week or two?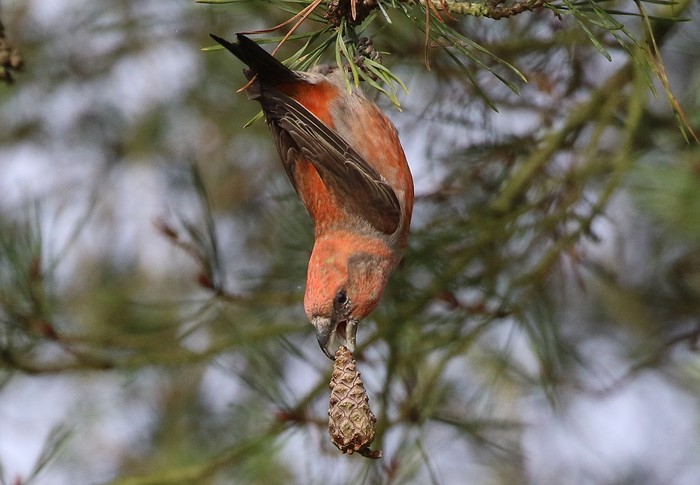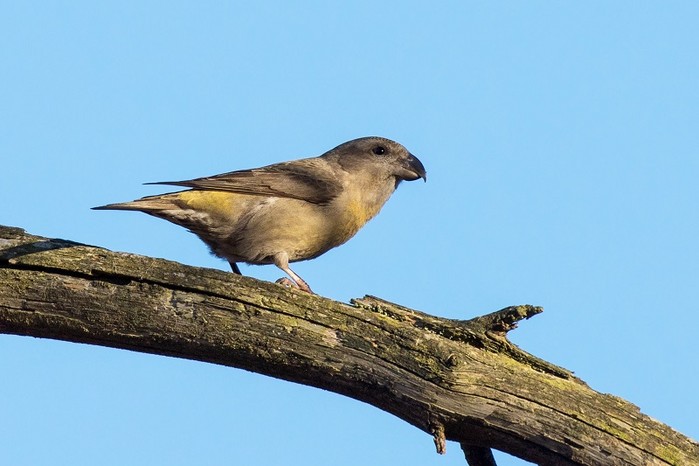 The exilipes Arctic Redpoll at Hazelwood Common (Suffolk) remained there until 5th; another was found in Norfolk at Eccles-on-Sea on 3rd-5h; and a further possible bird was seen at Swillington Ings (West Yorkshire) on 2nd.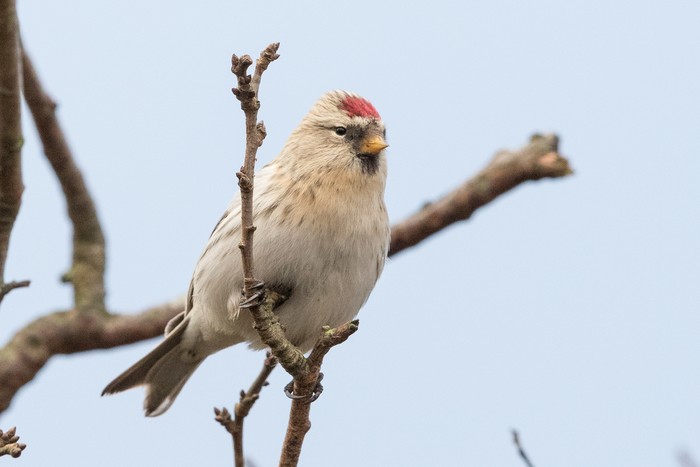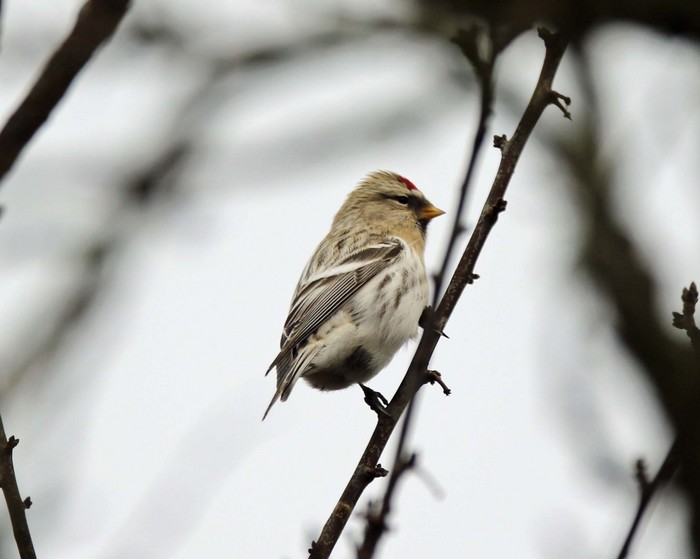 Cornwall closes the week's Round Up with two Little Buntings - one trapped and ringed at Nanjizal on 2nd, with another that day on The Lizard.
Heading up news from further afield this week is the Western Palearctic's fifth Dwarf Bittern, an adult found on Fuerteventura on 1st-5th. If that weren't enough, a juvenile was also on the island at Carralejo on 3rd. Is it too much to hope that either bird settles in for the winter and is still there when I go orchid-hunting in the Canary Islands early next year?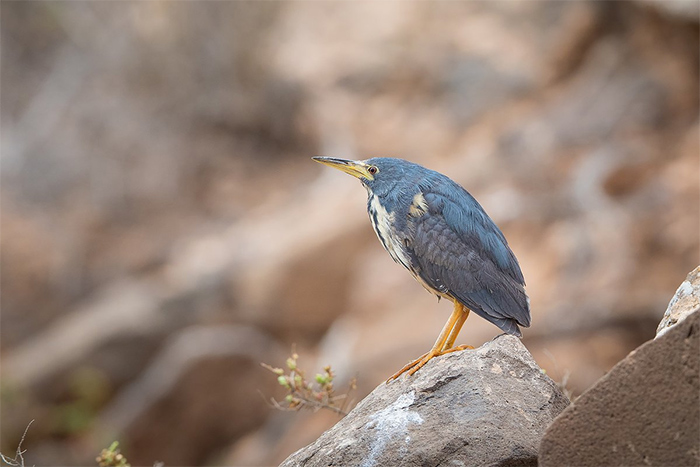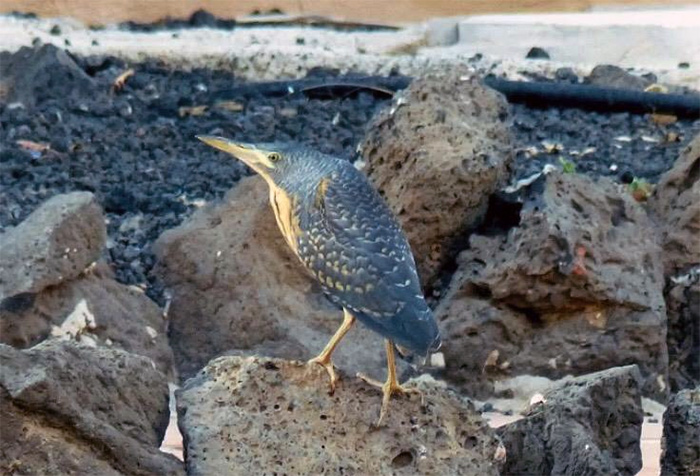 Further out into the Atlantic, the Azores held Snowy Egrets on Faial and Terceira on 29th.
A Hudsonian Whimbrel was at Praia on Santiago (Cape Verde) on 4th.
Back in mainland Europe, the Black-shouldered Kite remained at Lauwersmeer (Holland) until 3rd, and an orientalis Rufous Turtle Dove was seen at Perieni (Romania) on 29th.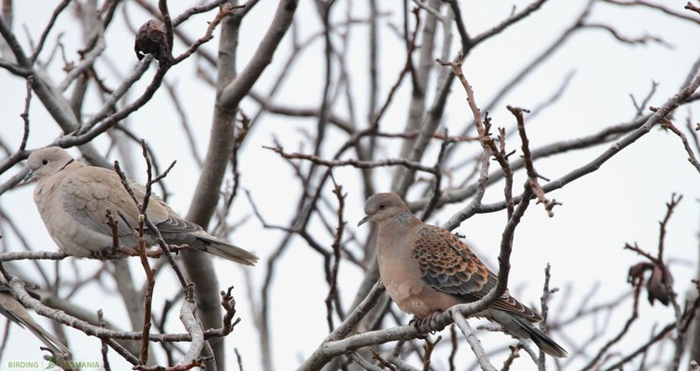 On 29th a Bataleur was in Israel near Beit-nir.
On 4th a Lesser Flamingo was seen in Turkey on the Gediz Delta.
With another really snorty Arctic blast in the offing this week, I'm still feeling there's an Ivory Gull or a Gyr in the pipeline sometime soon. That or maybe a displaced Brunnich's Guillemot…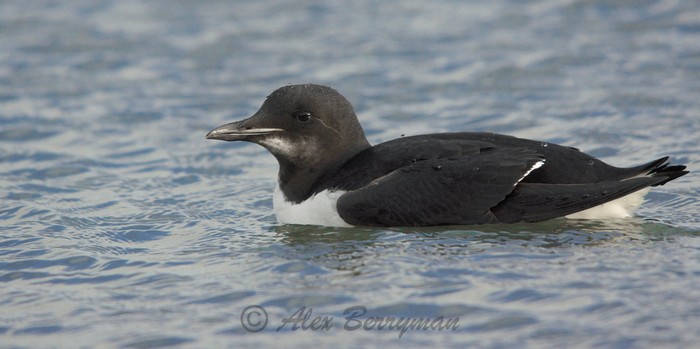 Meanwhile, it's surely time to get yourself down to your local lake or gravel pit and check out the ducks. On the back of recent weeks dominated by winds of a westerly complexion I'm wagering there'll be some more scarce or rare American ducks out there for the finding.
Let's just hope that they don't come with any incriminating rings to cast doubt on their integrity…
Jon Dunn
6 December 2017
Share this story
Tweet

Many thanks to all contributors for their photos and videos this week.
Hugh Harrop / Shetland Wildlife, Brian Brown, Steve Gantlett, Christopher Baker, Ruth Nicholls, Brian Henderson, Louie Horleston, Max Hellicar, John Nadin, Debby Saunders, Bob McMillan, Hamish Murray, Francis O Connell, Murray Wright, Daniel Branch, Richard Tyler, Laurence Younger, Steve Ashton, Gareth Rees, Bob McMillan, John Richardson, Martyn Jones, Tony Broome, Simon Gillings, Ashley Banwell, Mark Jones, Paul Ward, Mark Leitch, David Perez, Vernon Lundy, Szabó József, Alex Berryman,