Weekly birding round-up: 1 - 7 November 2017
The week at a glance
The Shetland list grows a little bigger courtesy of a Pied-billed Grebe
The Welsh Rock Thrush hangs on to see in another week in Gwent
While Cleveland's latest Pied Wheatear proves less cooperative
Late autumn… season of mellow fruitfulness, drifts of leaves and, if we're lucky, a late rarity or two.
Of course, the most important part of this, the birds, are weather-dependent at the best of times and, in the absence of helpful winds with an 'easterly' in their origin, we're more likely to get slim pickings this late in proceedings.
Alas this past week was mostly about weather with a northerly and westerly bias, deeply unhelpful for bringing us a late monster to disrupt yet another autumn weekend. Instead this week was mostly about foggy mornings, neighbours firing off streams of fireworks in the evenings, and Hawfinches…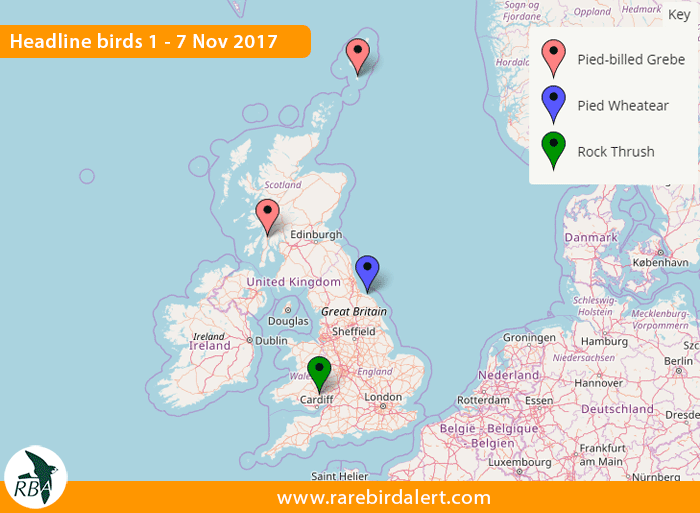 Pied-billed Grebe(s)
Barely a year seems to go by without Shetland quietly going about the business of growing the county list – there must, surely, come a point when we go a year or two without an hitherto unrecorded species being found, but there's no sign of that happening just yet. Sure enough, hot on the heels of the recent White-winged Scoter, as we slipped into the closing stages of 2017 up popped a Pied-billed Grebe found on 4th on the Shetland south mainland's most attractive freshwater body, the Loch of Spiggie.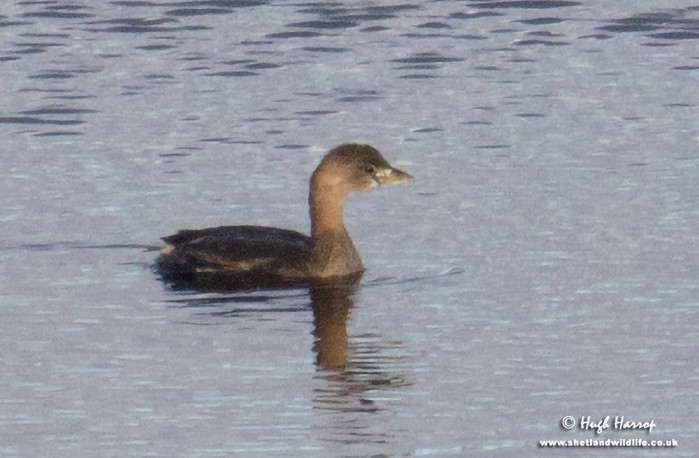 This would, were anyone looking closely at these things, perhaps have been a strong contender for a timely addition to the Shetland list – after all, nationally it's not that rare, with 44 accepted British records to the end of 2015 – records that come from the length and breadth of the British mainland. It was probably just a matter of time before one was found in the far north.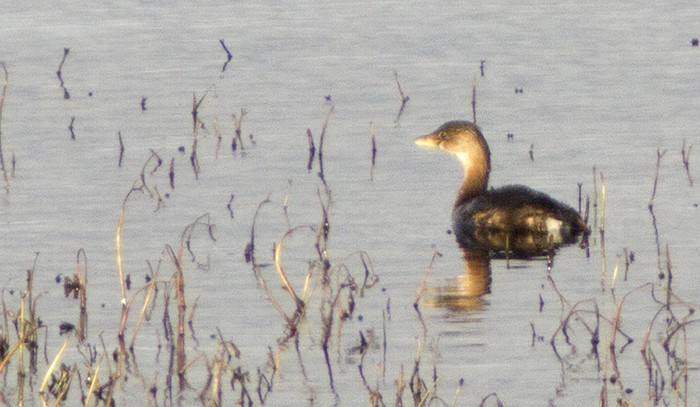 With this individual still present on 7th, how long it hangs around is probably a matter of how mild a winter we have in store for us. While Shetland's warmed by the Gulf Stream (I know, for anyone who's endured a grim day here in recent autumns, that's hard to believe, but it's true, honest!), we can get cold snaps that freeze up our inland lochs – so if I was a betting man I'd put a fiver on this bird sticking around until the advent of colder weather or, in the absence of that, seeing in the New Year in Shetland. We'll just have to wait and see…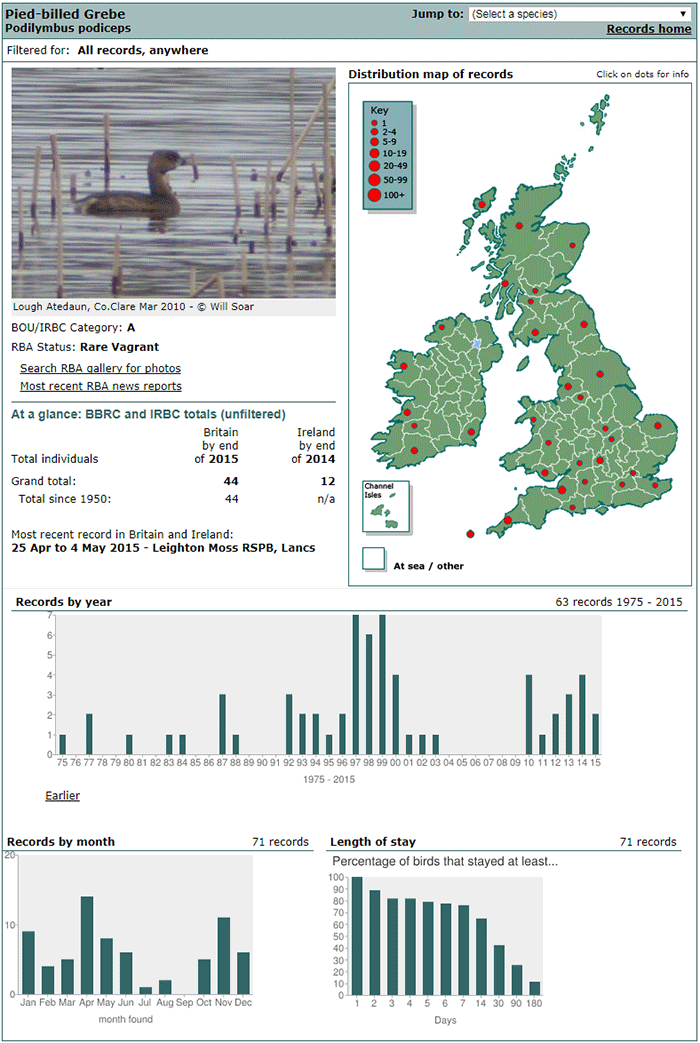 One Pied-billed Grebe that's clearly very settled indeed is the adult male individual on Loch Feorlin (Argyll & Bute) – present for months, getting jiggy with the local Little Grebes, and still there this week – reported again on 2nd.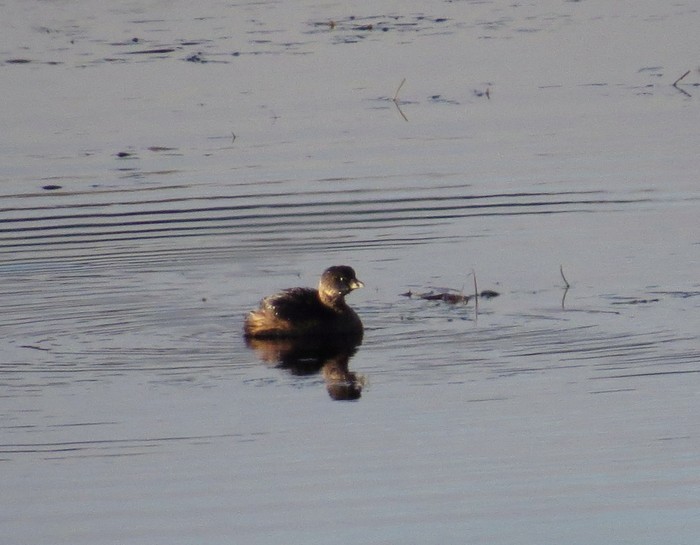 Rock Thrush
Present now since 12th October, and subject of many a delighted pilgrimage by British birders, the photogenic male Rock Thrush at Blorenge extended his stay in Gwent into another week – just...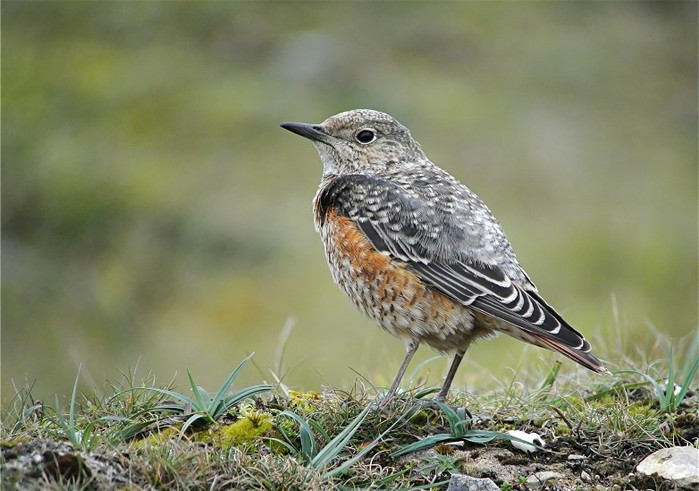 Seen daily until the early morning of Friday 3rd, after an initial sighting that day the bird was seen to fly off and after that… nothing.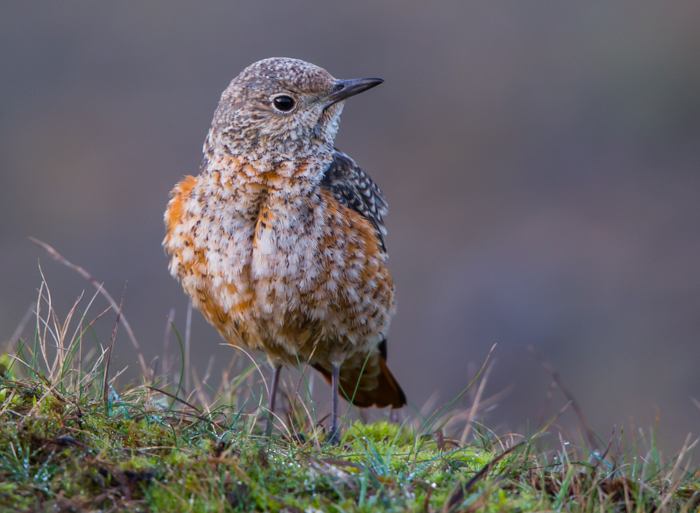 Still, we should be grateful – it's been a long stay and, at 23 days, is comfortably longer than most Rock Thrushes hang around for. Indeed, we need to go back to the male that spent 56 days in Kent at Minster in early 1983 to find a longer stayer.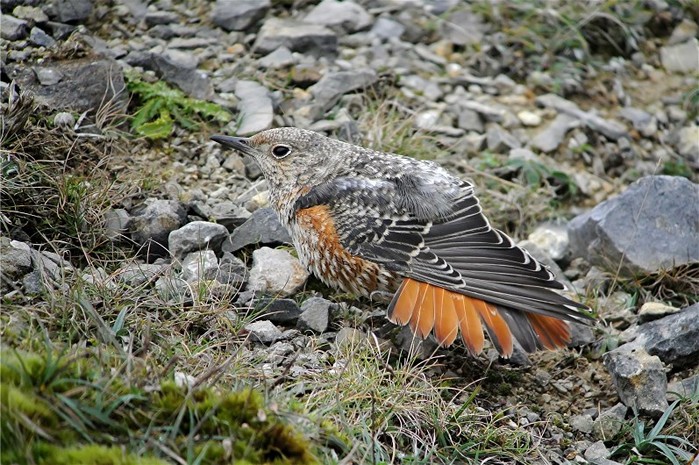 Pied Wheatear
One of the particular joys of early November is the propensity for rare wheatears of one kind or another to turn up around about now. Usually, but not always, that means Desert Wheatears - past records for them in the first week of November outnumber threefold those for Pied Wheatear…
So if someone was to post a handful of photos of an unusual wheatear sp online at this time of year, odds are that if it's not a Northern Wheatear then it's going to be a Desert - but happily, for the record books at least, this wasn't the case in the afternoon of 6th when Abi Thornton posted a series of photos of a first-winter female Pied Wheatear she'd found on the beach at Skinningrove (Cleveland).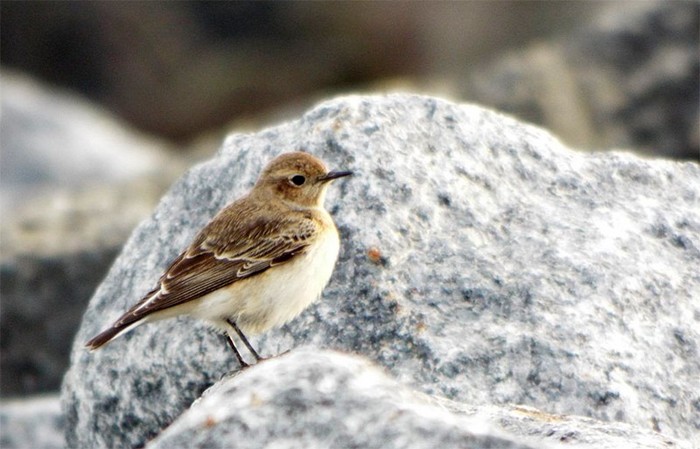 There was, of course, one last week on Out Skerries (Shetland) on 26th October, but a mainland bird is that much more accessible and, hence, would be popular – not least as Abi's bird was only the third ever record for Cleveland following first-winter males at Seaton Snook on 6th November 1994 and Redcar on 29th-30th October last year. Frankly, any passerine with under 100 previous records is always going to appeal to birders, particularly this late in the year… and rare wheatears often have the endearing habit of being relatively confiding too.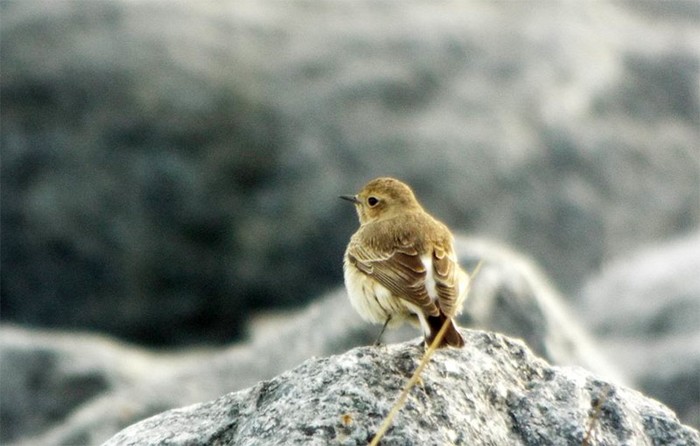 The only fly in the ointment was that this latest bird did an overnight flit, and there was no sign of it at Skinningrove on 7th. Still, there's time yet, and we're surely due another rare wheatear somewhere in the coming days…
Well, there's absolutely no doubt which seabird heads the news in this particular section this week – indeed, it's a candidate for elevation to the headlines and, I'm sure, was certainly bird-of-the-week for Leicestershire birders. That would be the Cory's Shearwater found by Andy Mackay that spent the afternoon of 2nd on Rutland Water – and presumably accounted for the subsequent sighting on 4th at Pitsford Reservoir (Northamptonshire). Inland sightings of wrecked seabirds are scarce enough, with the likes of Sabine's Gull and Grey Phalarope usually dominating proceedings – and, this autumn, Leach's Petrels, of course – but large shearwaters are ridiculously few and far between on fresh water, making this late Cory's all the more remarkable – a truly once in a lifetime bird for Rutland regulars.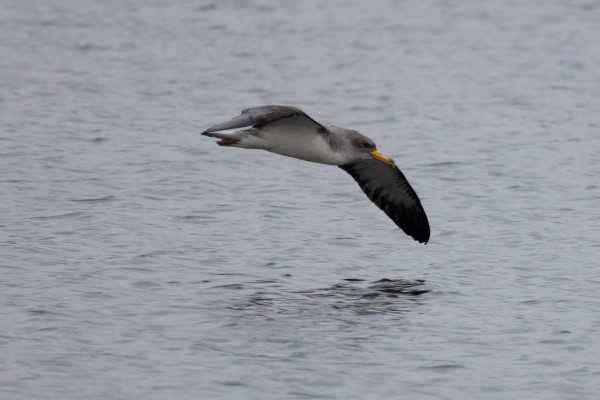 Speaking of late shearwaters, in Cornwall five Balearic Shearwaters were noted on 4th passing The Lizard, with three logged from Pendeen on 5th.
Meanwhile, the week's other big county seabird news was the White-billed Diver that flirted with Norfolk seawatchers on 2nd-6th – with what was, one must assume, the same individual accounting for sightings along the north coast between these dates – by 6th it was half a mile offshore from Walcott. Elsewhere, Scottish individuals were seen on 2nd off Torness (Lothian) and Houton Head (Orkney); on 6th from Papa Westray (Orkney) and from the Isle of May (Fife); and on 7th in Shetland off Hamar's Ness on Unst. Meanwhile back in English waters on 4th one passed Newton Point (Northumberland).
A Pacific Diver was reported from the now regular wintering station off Marazion (Cornwall) on 4th, with confirmed sightings of the adult bird in question coming on 6th-7th – hard to believe that, after the initial shock of the species turning up in Britain in the first place had worn off, there have been annual sightings off Marazion now for the past ten winters.
On 5th a couple of Leach's Petrel sightings filtered in from Wales – two seen in the morning off Strumble Head (Pembrokeshire) and a further probable pair off Cemlyn Bay (Anglesey).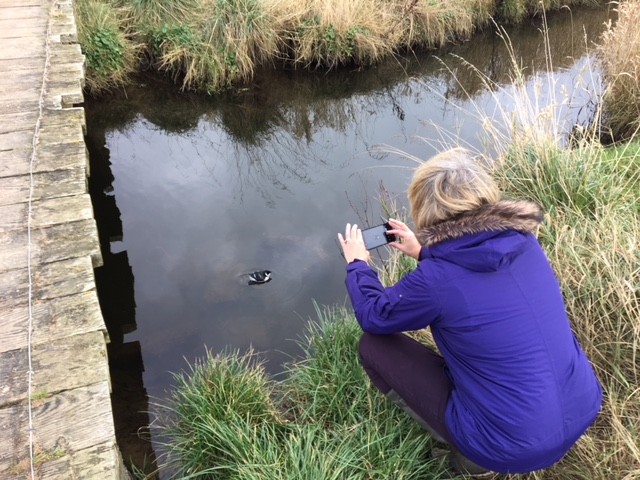 Little Auks weren't moving in any great numbers this week, but sightings trickled in more or less daily – of the 45 seen this week all bar one (off Ardvule Point on South Uist (Western Isles) on 3rd) were off the east coast, and most involved sightings of ones or twos – higher totals came on 2nd with eight birds logged off Warkworth (Northumberland) and 11 seen from Lossiemouth (Moray).
A handful of late Pomarine Skuas featured this week – noted on 3rd from the Skellig Islands (Co.Kerry), on 4th off Dawlish Warren NNR (Devon) and on 5th from The Naze (Essex) – while a single Long-tailed Skua was noted on 3rd off Shingle Street (Suffolk).
One again this week it's hard to ignore the hordes of Cattle Egrets in our midst – possibly as many as 65 birds being logged from 16 counties this week, though, perhaps, there's some duplication amongst that tally as numbers ebbed and flowed, particularly in the south-west. A flock of a dozen birds at Devoran (Cornwall) on 3rd-5th was the highest single tally but, in addition to many single birds, there were plenty of duos and trios logged as the week wore on. Taking 5th alone as an example, duos were noted at Colyford (Devon), Abbotsbury (Dorset), Pennington Marshes (Hampshire) and Slimbridge WWT (Gloucestershire). With records scattered far and wide across the country – even in London at Rainham Marshes RSPB on 2nd – as far north as Cumbria, birders could be forgiven for hoping that the next egret they clapped eyes on might just be a Cattle Egret…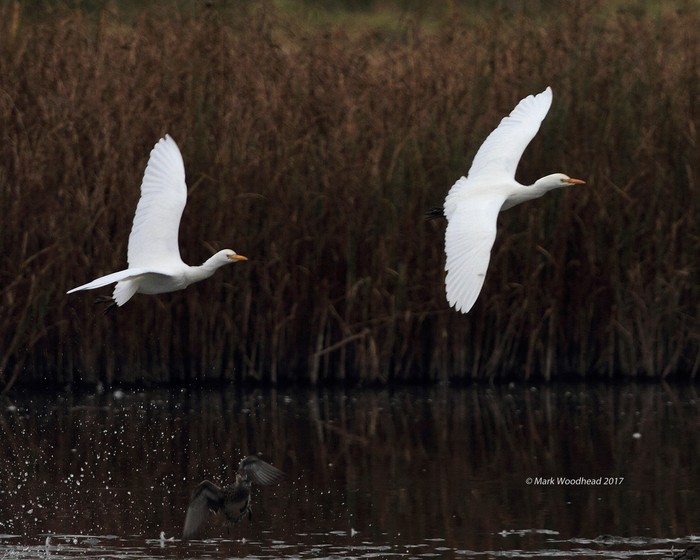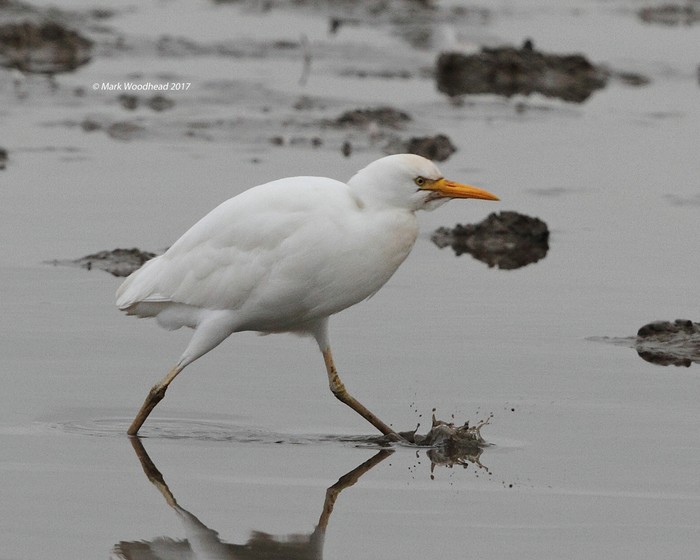 …except, of course, for the fact that it was almost certainly going to be a Great White Egret as the latter species continued to go absolutely nuts in Britain. That's possibly not a suitably biologically accurate turn of phrase but, y'know… it's hard to think of a better way to describe a situation that involves some 180 birds recorded in the space of a week across almost 40 counties. Chew Valley Lake (Somerset) remained a particular stronghold with a peak count of 35 birds on 3rd-4th, somewhat overshadowing the otherwise impressive double-figure counts of 17 birds at Dungeness (Kent) on 6th, and 12 birds at Rutland Water (Leicestershire) on 3rd-4th and Parkgate Marsh (Cheshire) on 6th respectively.
Happily, Glossy Ibises continue to be a fixture in these parts, with a decent scatter again this week in Britain and Ireland alike. One was at Abbotts Farm EWT (Essex) on 2nd, while in Devon single birds were seen on 4th and 6th at Seaton and on 5th at Fremington Quay and Slapton; in Cornwall, single sightings came from the Camel Estuary on 4th and Walmsley Sanctuary on 5th. Moving to Ireland, we find single birds logged at Garretstown Marsh (Co.Cork) on 1st-2nd, and Mullagh (Co.Derry) on 3rd, with two birds over Lucan (Co.Dublin) on 2nd.
A White Stork was seen at Brighstone (Isle of Wight) on 6th – not a million miles, as the stork flies, from the releasing (sorry, 'rewilding') shenanigans in Sussex…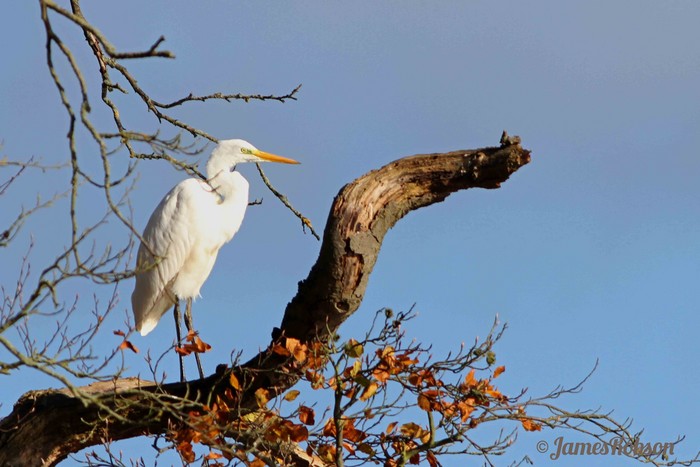 Away from Dorset's Poole Harbour Spoonbill were pretty thin on the ground this week, amounting to singles on 1st at Frostenden (Suffolk), King George V reservoir (London) and Oare Marshes (Kent) – the latter bird still present the following day; on 2nd at North Foreland (Kent), Pagham Harbour (West Sussex), Horsey Island (Devon) and Burnham Overy Staithe (Norfolk); on 3rd at Start Point (Devon), with two that day at Ruan Lanihorne (Cornwall) and a single on 3rd-4th at Church Norton (West Sussex); on 4th a singleton was at Kingsbridge (Devon), with a trio on Cornwall's Hayle Estuary that day reducing to one bird on 5th-7th; on 5th-6th one was at Steart WWT (Somerset); and on 6th a duo were at Isley Marsh RSPB (Devon). Poole Harbour, meanwhile, appeared to hold at least 50 birds throughout the week.
Outside of the traditional Norfolk heartland, the week's Common Crane sightings comprised a flock of 29 birds in Cambridgeshire at Ouse Washes RSPB on 2nd and Manea on 4th.
While autumn is fading away, winter is stirring – we've had a hint of frosty mornings, the odd hail shower, and most potent of all – sightings of scarce and rare honkers and quackers are on the rise. Break out the metaphorical stale bread, it's wildfowl time again.
We'll kick off with Red-breasted Geese - while the individual at Big Waters NR (Northumberland) has the taint of wire-hopper surrounding it, the sightings from Aberdeenshire this week feel rather better – seen at Whinnyfold on 1st and Collieston on 5th.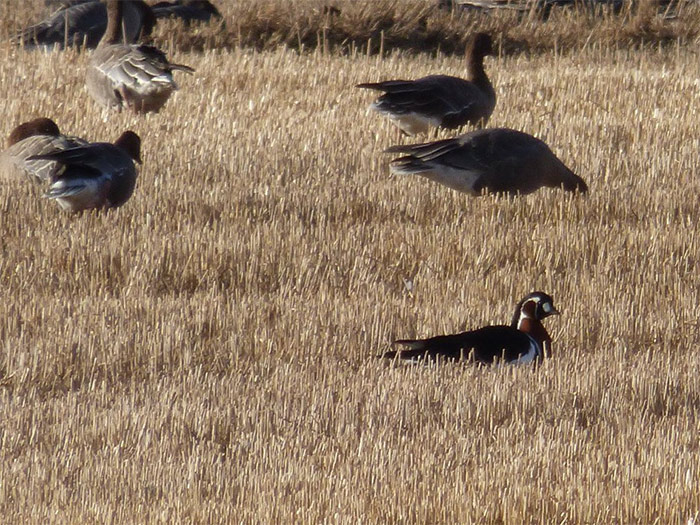 We turn to Forth for our Snow Goose kicks – two birds, a blue and an intermediate morph, in the Bannockburn area on 2nd-4th. Highland meanwhile provided the first of the week's sightings of The Goose Formerly Known As Canada - interior Todd's Canada Goose seen at Loch Eye on 3rd and Shandwick on 4th; with a hutchinsii Richardson's Canada Goose still on Islay at Loch Gruinart RSPB (Argyll & Bute) on 7th.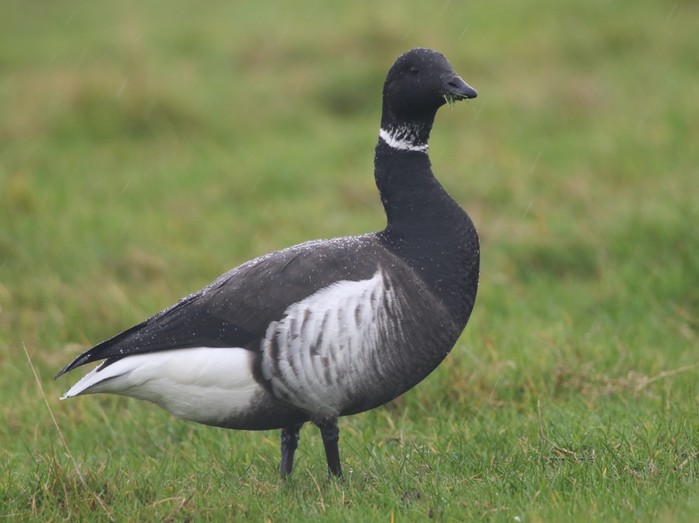 Down in the English south it was all about the Black Brants, with individuals settling on traditional winter sites – birds were seen this week on the Fleet (Dorset) on 2nd-5th, Cley (Norfolk) on 2nd-7th, Exmouth (Devon) on 4th and West Mersea (Essex) on 5th. A possible adult Grey-bellied Brant was seen, distantly, in Norfolk on 7th on Burnham Overy Marshes.
Moving onto the ducks, the adult female American Wigeon remained at Grimley (Worcestershire) on 1st-6th, while drakes were seen at a number of locations: at Dundrum (Co.Down) on 1st; Udale Bay (Highland) on 1st also still; on 3rd-7th at Loch Eye (Highland); at Rutland Water (Leicestershire) still on 4th-7th, with another on 4th at Fenham Flats (Northumberland); and on 5th again at Clachnaharry (Highland) and on North Uist (Western Isles) at Loch Grogarry.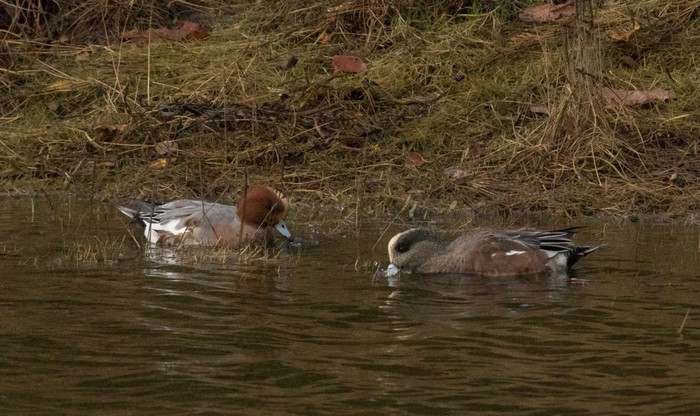 Green-winged Teals have yet to pick up a head of steam, with just three individuals reported this week – on North Ronaldsay (Orkney) still on 2nd-5th and on Islay at Loch Gruinart RSPB (Argyll & Bute) on 7th, with a further report on 1st from Burton Mere Wetlands RSPB (Cheshire).
Blashford Lakes HWT (Hampshire) had it all going on, meanwhile – the drake Lesser Scaup remained there on 1st-4th, while the drake Ferruginous Duck was once again seen there on 5th. Rutland Water (Leicestershire) scored another drake Ferruginous Duck on 6th, while on 7th not one but two drakes were discovered at Dinton Pastures Country Park (Berkshire).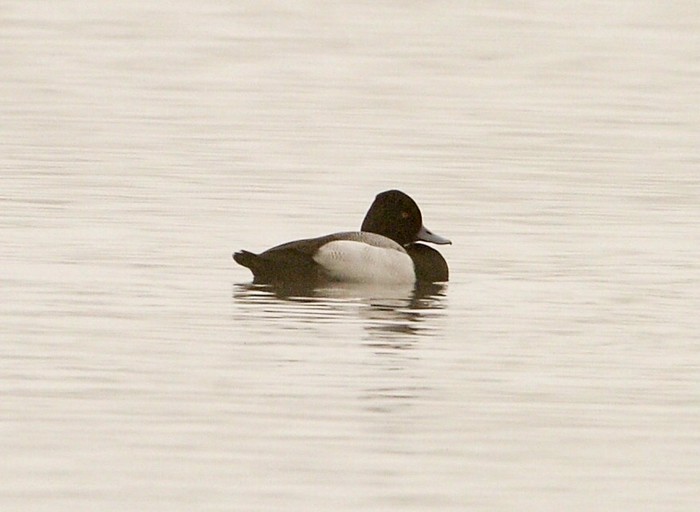 Ring-necked Ducks pushed into double figures this week, with a more or less equal British and Irish split – in Cornwall, the drake remained at Dozmary Pool until 7th, with records in Essex coming from Abbotts Hall Farm EWT on 1st and 6th-7th and Abberton reservoir on 5th, and the first-winter drake still in Argyll & Bute on Tiree at Loch a'Phuill on 2nd-5th; while in Ireland birds were seen at Tacumshin (Co.Wexford) on 4th-5th, Inch Island (Co.Donegal) still on 4th, Garryhesta Quarry (Co.Cork) still on 5th, Ballyshunnock reservoir (Co.Waterford) on 5th, and Quoile Pondage NR (Co.Down) again on 5th also, and on 7th on Lower Clonee Lough (Co.Kerry).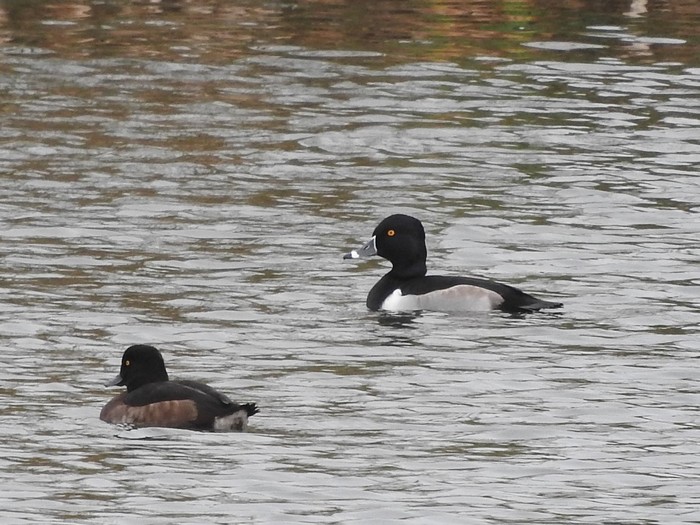 Moving onto seaduck, the early week began with lingering Surf Scoters still on 2nd off St Mary's (Scilly), Largo Bay (Fife), off Harris (Western Isles) and, on 2nd-7th, off Musselburgh Lagoons (Lothian). Two birds, an adult female and a juvenile, were seen in Cornwall from Porthpean on 5th-7th while on 7th the now regular wintering drake was back in Hascosay Sound (Shetland).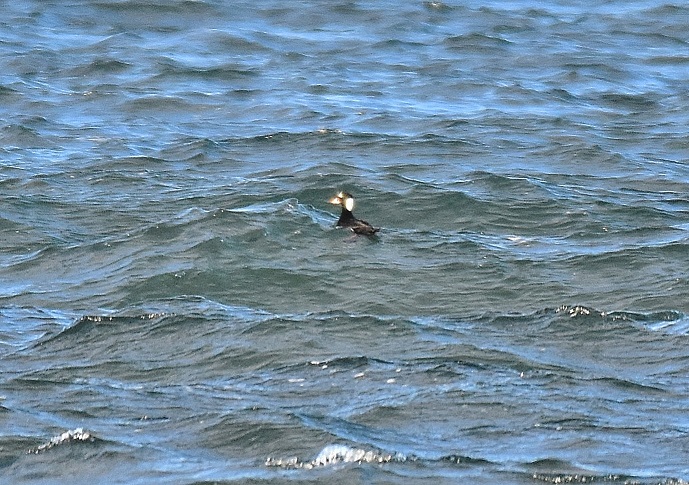 We conclude our paddle through the wildfowl with two drake King Eiders - single birds seen off Whiteness Head (Highland) on 1st-3rd and in Shetland from Wester Quarff on 4th-6th.
We'll begin shorebird proceedings this week in Dorset, where the juvenile Stilt Sandpiper was seen once again on 2nd at Middlebere Farm. Will this bird try to stick the winter out in the channels of Poole Harbour? A further report emerged as the week closed of a Stilt Sandpiper in Hampshire at Farlington Marshes HWT on 7th, reportedly present for its third day in the area.
Familiar recent White-rumped Sandpipers remained at several sites in recent days – the juvenile bird at Gwithian (Cornwall) staying until 2nd, while the two juveniles at Tacumshin (Co.Wexford) were still present on 4th. Staying in Ireland, individuals were seen again on Lough Beg (Co.Derry) on 3rd, Black Rock Strand (Co.Kerry) again on 6th, and Carrahane Strand (Co.Kerry) on 7th. A further bird was in Angus at East Haven on 6th-7th.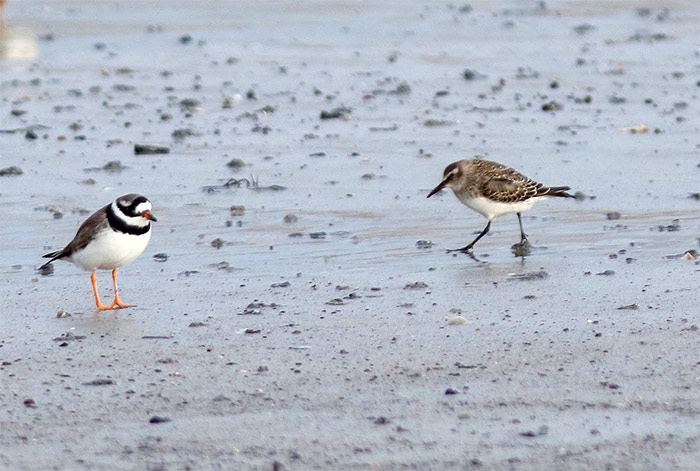 A probable Baird's Sandpiper was seen on 3rd from the Zeiss hide at Slimbridge WWT (Gloucestershire) – a location that had something of a monopoly on confounding waders this week as it also hosted a probable Semipalmated Sandpiper again on 3rd-5th – a bird that's been around, off and on, for a month now… A further individual of the latter species was noted in Lincolnshire at Whitton Sands on 4th.
The settled Pectoral Sandpiper remained on offer this week at Pulborough RSPB (West Sussex) until 5th, with another juvenile bird noted in Ireland at Clonea (Co.Waterford) on 2nd.
The Spotted Sandpiper remained at Abbotsbury (Dorset) still on 4th.
A probable Great Snipe was flushed in Norfolk at Salthouse on 4th, while on Scilly on 2nd-6th a Wilson's Snipe was to be found at Lower Moors.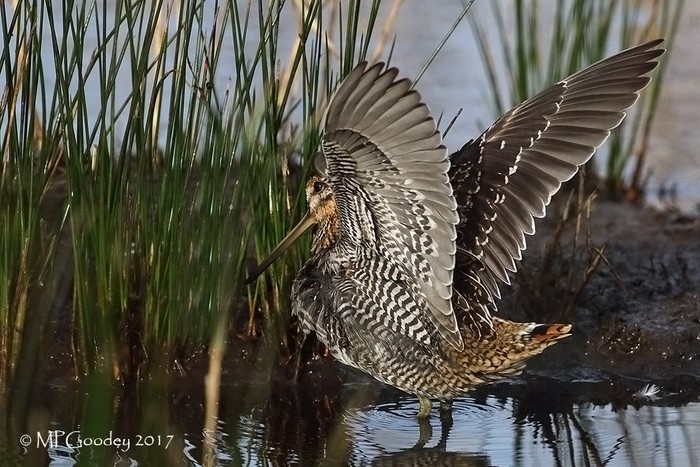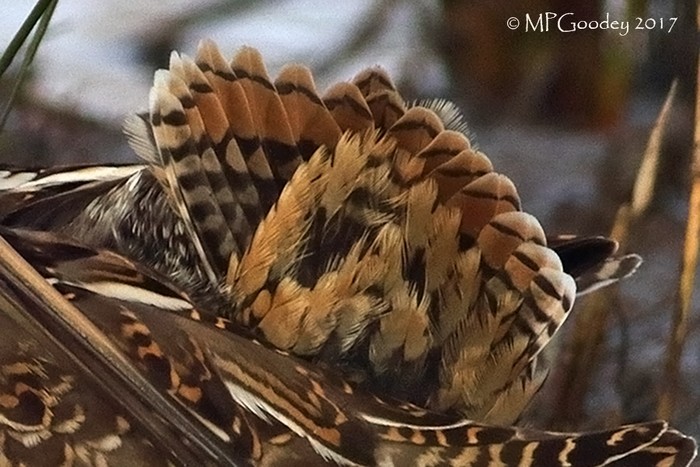 Several of our lingering
Long-billed Dowitchers
remained in situ for another week: the adult at Oare Marshes KWT (Kent) until 6th; and the juveniles at Saltfleet (Lincolnshire) until 6th, Marshside RSPB (Lancashire) until 5th (with two birds there on the latter date), and at Tacumshin (Co.Wexford) until 5th also. A further bird was noted from Skokholm (Pembrokeshire) on 1st.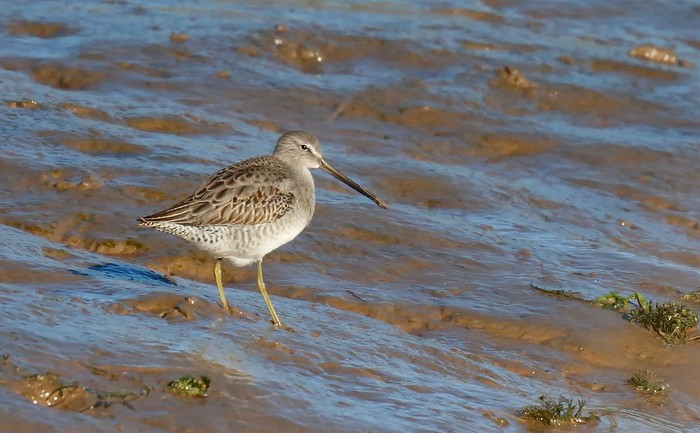 Familiar Lesser Yellowlegs remained at Lodmoor RSPB (Dorset) until 6th and Tacumshin (Co.Wexford) until 5th, while on 1st one was discovered at Maxstoke (Warwickshire). Remaining there until 3rd, this latter bird represented the county's first record of this dainty, elegant wader. While they're one of the commoner Nearctic vagrant shorebirds, inland sightings are considerably harder to come by than coastal records, so this bird was a fine late autumn treat for county birders.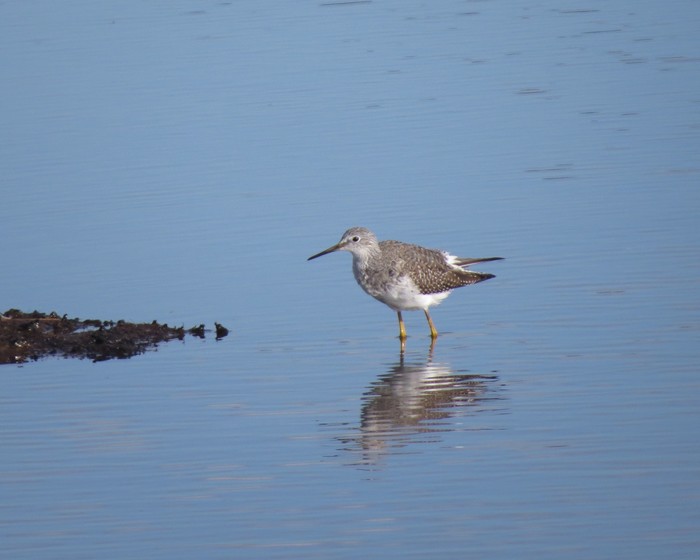 A handful of American Golden Plovers clung on for another week – in the Western Isles, sightings came from North Uist at Baleshare again on 1st, and then on South Uist at Boisdale on 3rd-5th; a juvenile remained at Port Logan (Dumfries & Galloway) on 1st-7th; and in Ireland a juvenile was still to be found at Kilmore Quay (Co.Wexford) on 3rd.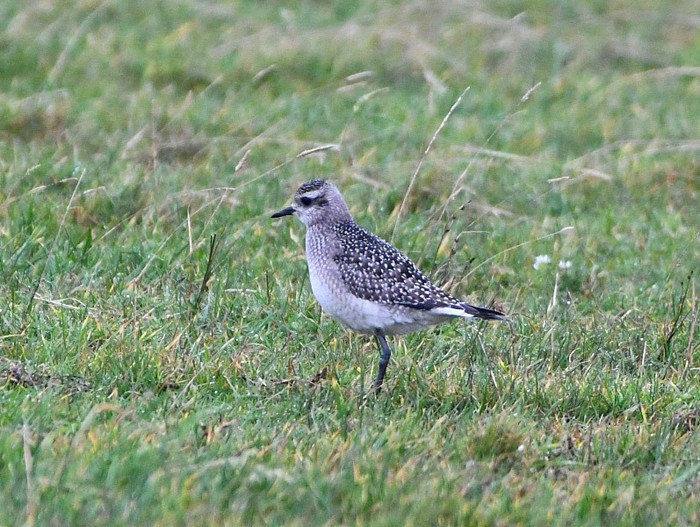 Four or five late Dotterels trickled through in recent days – in Kent one was again at Dungeness on 2nd-7th, with it or another also on 6th at nearby Scotney GPs on the Kent / East Sussex border; on 4th one was noted at Anthorn (Cumbria); one was seen on 4th-7th near Titchwell RSPB (Norfolk); and one was logged on 6th at Pistford reservoir (Northamptonshire).
The first-winter Grey Phalarope in Hampshire remained settled at Pennington Marshes until 6th, with further birds seen from Whitburn (Co.Durham) on 2nd, 4th and 7th; Kilcummin Head (Co.Mayo) on 4th; Cley NWT (Norfolk) on 5th-7th; South Shields (Co.Durham) on 6th; and Frampton Marsh RSPB (Lincolnshire) and Dungeness (Kent) on 7th.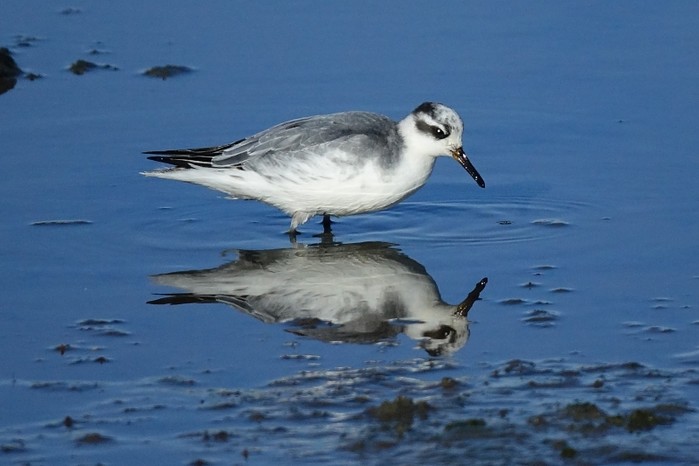 Winter's imminence was marked this week by a small upturn in numbers of white-wingers, particularly in the far north as the week wore on. Starting, then, with Glaucous Gulls in Shetland, seven birds on Fair Isle on 6th had been preceded by four past Unst and two on Fetlar on 2nd, two seen between Out Skerries and Mainland on 5th, and a further bird in Lerwick harbour on 5th-6th. Elsewhere birds were logged on 1st on Eigg (Highland) and Whitburn CP (Northumberland); on 2nd from Filey (North Yorkshire); on 2nd-3rd off Flamborough (East Yorkshire), with another sighting on 5th; on 2nd at Budle Bay (Northumberland), with another bird seen there on 5th; and on 3rd at Middleton Moor (Derbyshire). On 7th individuals were seen on North Uist (Western Isles), Rathlin Island (Co.Antrim) and, the furthest south by some margin, off North Foreland (Kent); four birds were present on Lewis (Western Isles) on 7th also.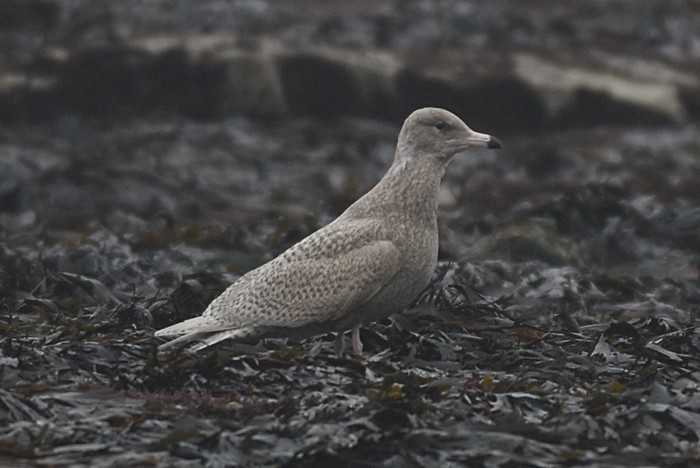 Iceland Gulls meanwhile were almost entirely the preserve of Scotland, with just one noted in Ireland from Tory Island (Co.Donegal) on 4th being the exception. Single birds were seen from North Ronaldsay (Orkney) on 2nd; on 3rd from Mains of Usan (Angus), Lewis (Western Isles), and on 3rd-6th on Skye (Highland); and on 4th from Dunnet Bay (Highland). Doubtless we'll be knee deep in both white-winged species in due course…
A sentiment that, to a lesser extent, also applies to Ring-billed Gulls, particularly once they start cropping up at all the usual Irish locations as winter unfolds. For now we've just a few early birds – an adult still at Nimmo's Pier (Co.Galway) on 1st-2nd and, on 6th, an adult at Blackrock (Co.Louth) and a second-winter at Black Rock Strand (Co.Kerry).
We close a quiet week of gulling with what's presumably the same juvenile Sabine's Gull, seen from Cromer and Sheringham on 2nd, and again at Cromer on 6th.
Having said that the gulls were quiet, the raptor section this week is positively deathly. Normally I tend to steer clear of unconfirmed reports but, in a week when there was literally nothing else reported, you've got an unconfirmed report of a Rough-legged Buzzard at Dalchork (Highland) on 4th and… well, that's it.
Moving swiftly onwards, then…
Some late autumn colour enlivened proceedings this week with sightings of Bee-eater coming from Whitburn CP (Co.Durham) again on 2nd and Tynemouth (Northumberland) on 5th; while Hoopoe were reported from Helford (Cornwall) and Ballycastle (Co.Mayo) on 1st.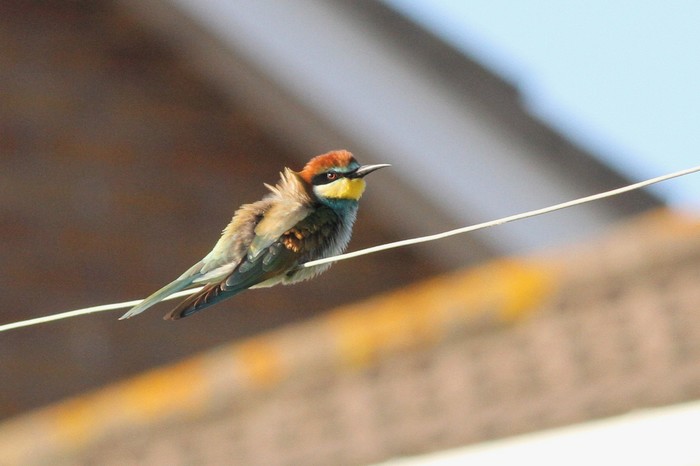 A late Wryneck was present in Dorchester (Dorset) on 2nd-3rd.
A probable Olive-backed Pipit was noted from Skokholm (Pembrokeshire) on 2nd, with another at Trevose Head (Cornwall) the following day.
Richard's Pipits usually finish our autumns strongly and, while this week's returns were fairly modest compared to some recent years, there were still reasonable numbers to be had, particularly in Yorkshire – birds were noted on 1st at Grimston and Spurn (East Yorkshire); on 2nd-6th at Flamborough (East Yorkshire), with two birds there on 3rd; at Wombwell (South Yorkshire) on 2nd; and back in East Yorkshire at Easington on 6th. Elsewhere, on 2nd one was on Skokholm (Pembrokeshire); on 3rd birds were logged in Cornwall at Park Head and Porthcothan; on 4th on Dursey Island (Co.Cork); on 5th at Orcombe Point (Devon); and on 7th over Hunstanton (Norfolk).
Sticking with Dursey for a moment, a probable Eastern Yellow Wagtail was seen on there on 3rd.
And while we're on the subject of mild uncertainty, a Siberian or Stejneger's Stonechats was on Skomer (Pembrokeshire) on 2nd.
Always pleasingly unequivocal, the latest of this year's crop of Red-flanked Bluetails was found on 7th in Lowestoft (Suffolk). Imagine the midweek chaos this would have engendered 25 years ago…
A probable Black-throated Thrush flew inland at Long Nab (North Yorkshire) in the morning of 7th.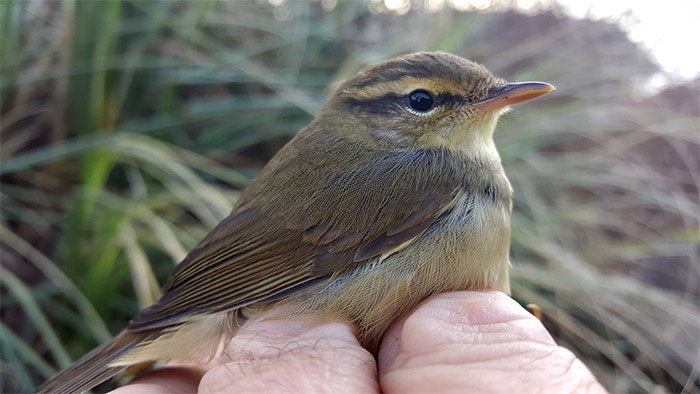 Heading into the warblers, the week began with a Radde's Warbler trapped and ringed at Cape Clear (Co.Cork) on 1st, with another still present on 1st-2nd on Scilly on St Mary's at Borough Farm. The week's sole Dusky Warbler was present at Sandwich Bay (Kent) on 3rd-5th.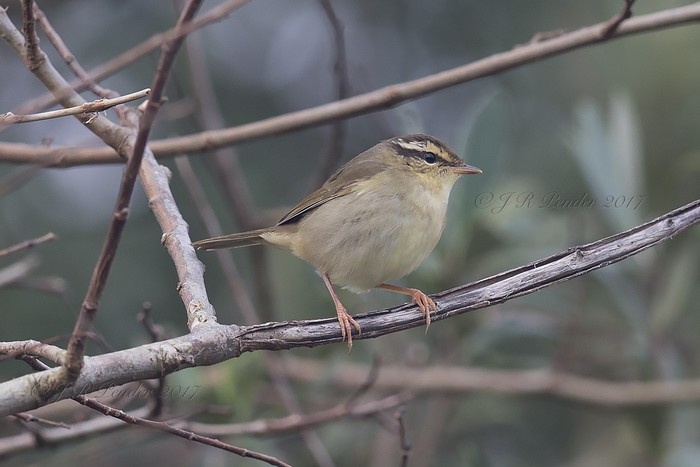 Sandwich Bay also provided the first of the week's modest showing of Pallas's Warblers on 3rd, with a further probable sighting there later in the week on 6th; while on 4th one was also seen in Kent at Kingsdown. Norfolk laid claim to one bird, seen in Great Yarmouth Cemetery on 3rd, but it was Suffolk that took the striped sprite laurels this week: individuals were trapped and ringed at Orford Ness on 4th and 5th, with further birds on 5th at Bawdsey and Felixstowe Ferry.
Some 50 Yellow-browed Warblers were noted this week across the country, with birds present at the western extremities of Ireland, the Western Isles and Scilly as well as down the east coast. Indeed, some of the week's higher single site tallies came from the west – St Mary's (Scilly) returned daily sightings but a peak count of seven birds on 4th; Nanjizal (Cornwall) held four birds on 6th; and Barra (Western Isles) had three birds on 1st. Further west still, there were two birds at Cape Clear (Co.Cork) on 1st.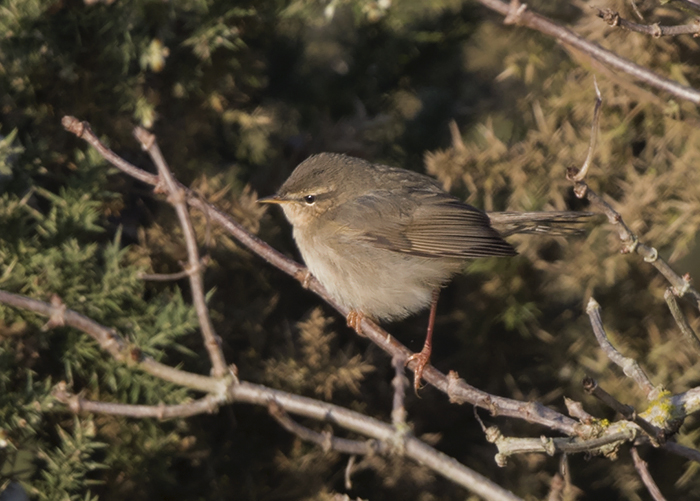 Predictably there was very little to show by way of Barred Warblers this week – one remained at Abbotsbury (Dorset) until 2nd, with further birds seen at Whitburn CP (Co.Durham) on 3rd, and trapped and ringed at Landguard NR (Suffolk) on 4th, remaining there until 6th.
A couple of late Red-breasted Flycatchers enliven these slim passerine pickings – both in Shetland, one was at Kergord still on Mainland on 2nd, while one found at Halligarth on Unst on 3rd was a welcome house tick for Shetland wildlife supremo Brydon Thomason – his 192nd species! And to think I thought I was doing well with a house list of 180 species - the recent Steppe Grey Shrike being the latest addition for me. Yet I'm well off the pace being set elsewhere in Shetland though as local birders Mike Pennington and Rob Fray both have house lists sitting pretty on 198 species… I wonder what the highest British/Irish garden list is – can anyone better Mike and Rob?
On the subject of shrikes, a small number of Great Greys have turned up lately, some on or near traditional wintering sites: birds from last week remained at Thursley Common (Surrey) until 7th, Cropwell Bishop (Nottinghamshire) until 6th, and Papa Westray (Orkney) on 1st. Further birds were seen at Preesall Flashes (Lancashire) on 1st-2nd, Middlebere Farm (Dorset) and Salthouse (Norfolk) on 3rd, Vales Moor (Hampshire) on 3rd-4th, Prestwick Carr (Northumberland) on 4th-6th, Baltasound on Unst (Shetland) on 5th, and Frampton Marsh RSPB (Lincolnshire) on 7th.
Our other traditional late autumn fare, the always pleasing Waxwings, were similarly subdued – three flocks crept into respective double figures, with 25 birds at Ampleforth (North Yorkshire) on 2nd, 20 at Aberlady Bay (Lothian) on 3rd, and 14 birds at Cairngorm (Highland) on 4th – but these comprised the lion's share of all the week's records, with the balance being a small scatter of single figure sightings in north England and Scotland.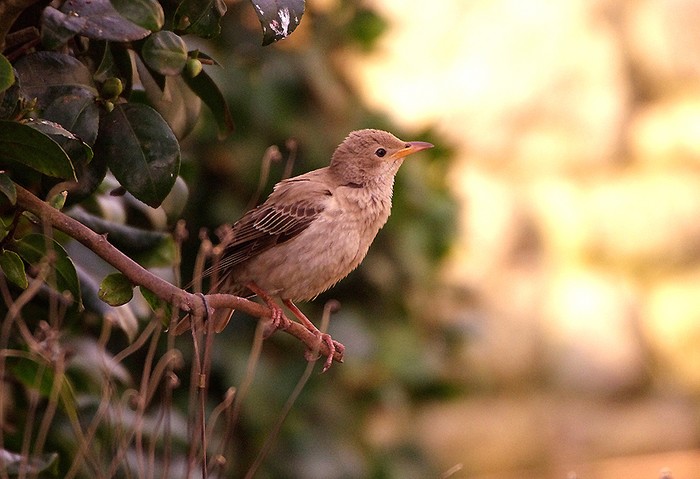 Cornwall's Treen provided us with the week's only Rose-coloured Starling records, with a juvenile present there on 1st-4th joined by a second bird on 3rd only.
Cornwall also provided much of the week's scarce finch action too, with a Common Rosefinch seen at Pendeen on 3rd and a Serin over Sennen on 6th.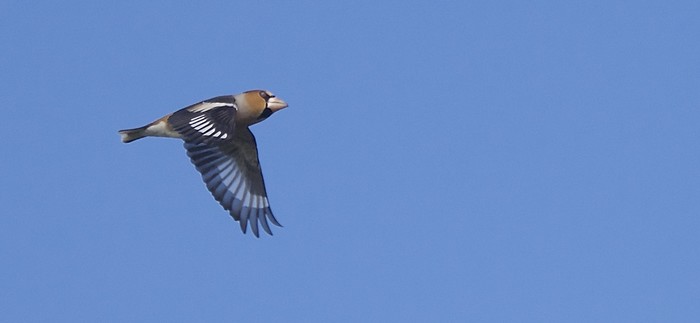 This is the juncture at which we have to touch on the remarkable ongoing irruption of Hawfinches across the region – daily sightings continued to flood in, ranging from spare individuals to small flocks, and many from locations at which, hitherto, no self-respecting Hawfinch had been seen latterly, if ever. From a purely selfish birder's perspective there's never been a better time to add this chunky finch to your local patch or garden list.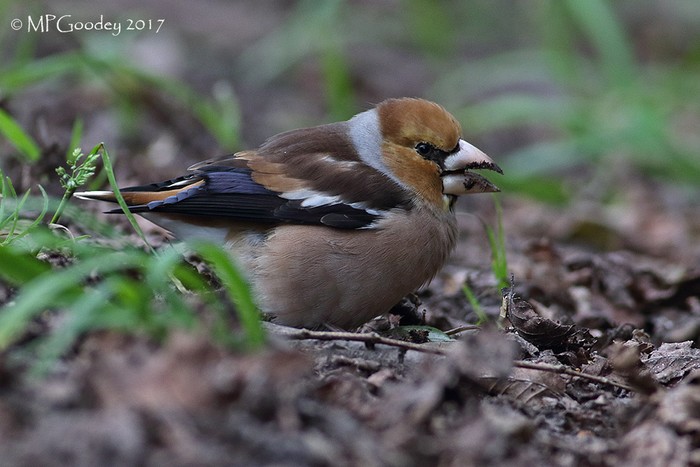 We finish with Little Buntings, a timely reminder that autumn may yet have a lingering surprise or two up its sleeve – as one of this week's records proves, they're still on the move: one was found at sea on a boat some 12 miles south of Lyme Regis (Dorset) on 3rd. Elsewhere Shetland laid claim to two individuals, one at Sand on 2nd-4th, and the other at Baltasound on 4th-5th; Scilly had one on St Agnes on 3rd; and one was noted in Kent at Sandwich Bay on 6th.
Quiet times in Britain and Ireland and, if we're perfectly honest, further afield this week also. Dominating proceedings in literally every sense then would be the Pallas's Fish Eagle seen in Azerbaijan on 3rd at Besh Barmag.
In Holland the Black-shouldered Kite remained at Lauwersmeer on 7th. Oh for one of these beauties to make it across the English Channel…
Polish birders enjoyed a rare plover double on 1st with both Caspian and Pacific Golden Plovers still present around Jeziorsko.
Further north, on 3rd a Pine Grosbeak was found in Denmark at Grenen, while up on Iceland a gorgeous Hermit Thrush was a good late find at Suourland.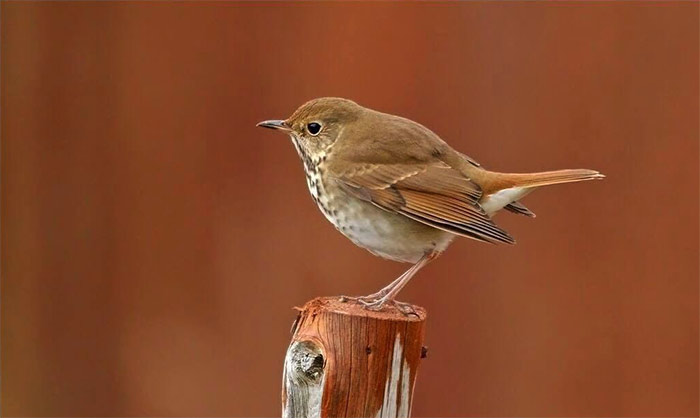 Last but not least, we turn to Malta where a Brown Shrike on 2nd-3rd was both a great record for the island and did well, given that island's atrocious and shameful hunting record, to not be a one day bird…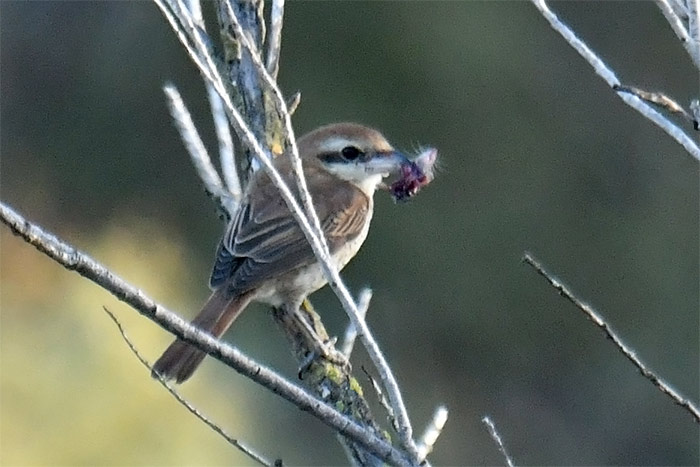 So there you have it – a rather quiet week in early November draws to a close. For the coming days it is, given a helpful waft of south-easterly wind, firmly Desert Wheatear, Dusky and Hume's Warbler o'clock.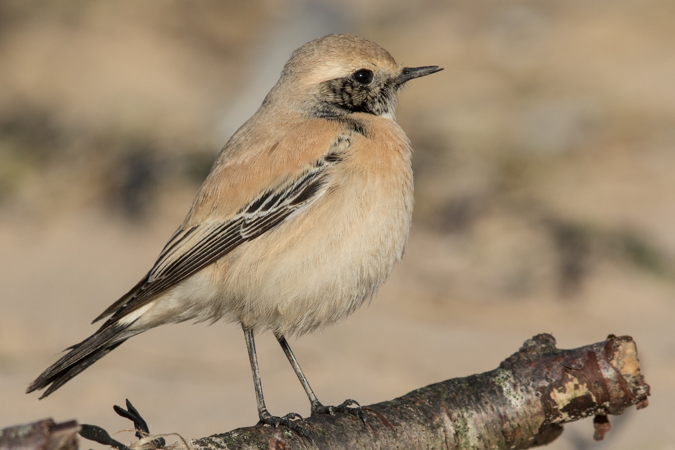 Cast our eyes to the north and we may be due more Arctic Redpolls or a Gyrfalcon… and, looking west, it's still not too late for a Nearctic wader or two – both American Golden Plover and White-rumped Sandpiper have traditional strong showings in the second week of November – as do Laughing Gulls for those of a laridophile persuasion.
All, so far, so safe and predictable – the second week of November, however, does still have the power to throw up the truly extraordinary. Ladies and gentlemen, I give you past birds of the calibre of Steller's Eider, Pine Grosbeak and Varied Thrush - the latter, present in Cornwall at Nanquidno from 14th-23rd November 1982, now slipping back into the very mists of time and seemingly, with every passing year, unrepeatable.
That's not the case, however, with one past record for this time of year – this being the Black-and-white Warbler enjoyed in Norwich (Norfolk) on 9th-15th November 1996. In a year that's already seen some superb American passerines turned up in Britain and Ireland, and at a time of year when it's well-worth checking roving tit flocks for rare passengers, it would be tremendous if another of these charming humbug wood warblers were to turn up…
Jon Dunn
8 November 2017
Share this story
Tweet

Many thanks to all contributors for their photos and videos this week.
Hugh Harrop / Shetland Wildlife, Roger Riddington, John Nadin, Steven Nuttall, Peter Garrity, Tim Salkeld, Abi Thornton, Brian Moore, Matthew Mellor, David Carr, Chris Hankinson, Mark Woodhead, James Robson, Scottish Natural Heritage, Sean Nixon, Colin Leslie, John Pringle, Liz Huxley, Lukasz Pulawski, David O'Connor, Martin Goodey, Brian Anderson, Graham Stacey, John Kemp, Michael Linklater, Chris Holt, Andy Hood, Rob Stonehouse, Cape Clear Bird Observatory, Joe Pender, Steve Ashton, David Stone, Richard Tyler, Alex Máni, Natalino Fenech, Paul Ellis,