Weekly birding round-up: 12 - 18 July 2017
The week at a glance
After two false starts, the first-summer female Amur Falcon shows again in Cornwall
Right on cue, the returning Swinhoe's Storm-petrel appears again on Fair Isle
The drake American White-winged Scoter noted again off the Aberdeenshire coast
New for the summer ~ a Collared Pratincole drops in to Suffolk
Kent scores an eight-day juvenile Marsh Sandpiper
Brilliant rare breeding news from Somerset, Devon, Dorset and Kent this week, lots of rare juvenile egrets and Black-winged Stilts on the go…
The Nottinghamshire Bee-eaters continue to delight all-comers
He's still there ~ the male Pied-billed Grebe lingers in Argyll & Bute
Unconfirmed report of a Sooty Tern off the coast of Anglesey…
A relatively settled week weatherwise for almost all of us this week as an area of high pressure began to build and build over the country during the middle of the seven day period, resulting in temperatures taking a gentle rise as the sun shone and blue skies were, generally, the order of the day.
Mostly, despite the increasing warmth across all bar the far north, there was a pleasing fresh summery feel to the weather as the air drifted in from the north or east. There were muggy moments and when they came, so did some sharpish showers too ~ with some "freak weather" hitting the Lizard as we ended the week ~ the images were really quite spectacular.
Generally though it was a calm week ~ the birding too was largely tranquil but it was a seven days with some stellar moments, moments that broke the calm, to one degree or another…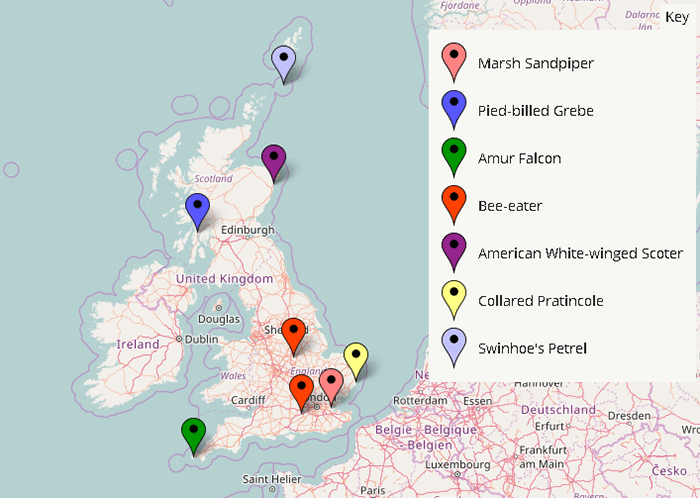 Amur Falcon
This has been an interesting week or so for those following the recent appearance of the first-summer female Amur Falcon in west Cornwall. Seen originally earlier this month (depending on who you talk to its July 6th or maybe even 3rd) in and around the far west of Cornwall, the bird was well twitched on 7th at Rafta Farm, not far from Porthgwarra. Everyone knows that the bird skedaddled during the late morning of Twitch Day #1 and that appeared to be that, despite a few thoughts that it was still locked in and around the Cornish coastline.
An unconfirmed report from St. Levan appeared very late in the day on 10th and it was followed just a couple of days afterwards by another unconfirmed report up in north Cornwall, near Crackington Haven. Neither were substantiated and, again, it seemed that perhaps the bird really had exited the county on that sunny 7th.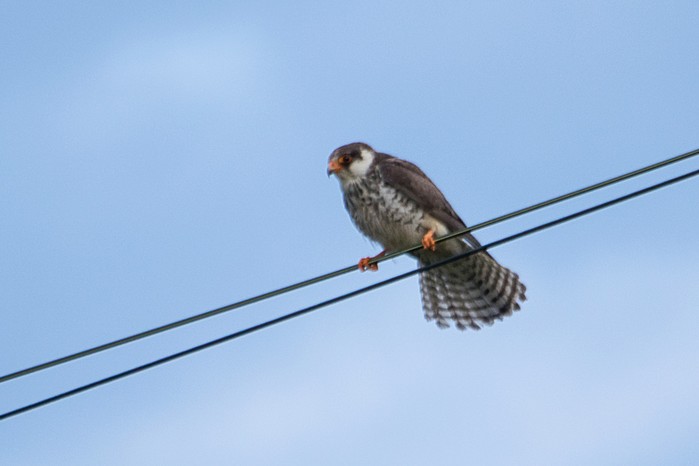 We know now that that wasn't the case, the Amur Falcon hadn't really gone anywhere as it was watched for a morning near St. Buryan on 17th before disappearing again, before another sighting soon afterwards near Crean (when it joined up with two Hobbies). Later in the day, the roving raptor was pinned down close to Crows-an-Wra and the fun and games began all over again.
For all those who didn't make it for the showing earlier this month, it is reassuring to know that it hasn't gone far and there's little doubt that with more eyes on the ground in the next few days, it should be "available" to all comers even if, as was the case on the last day of this week, the bird had gone walkies again, reported by just one observer on 18th ~ all other searches drew a blank.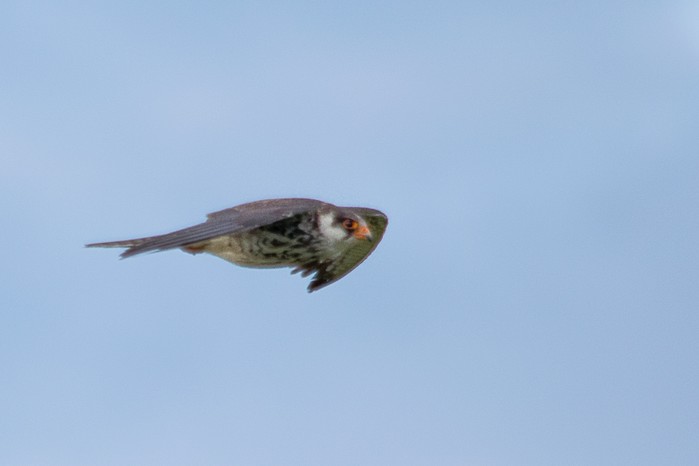 Swinhoe's Storm-petrel
Much of the thrust in the last couple of weeks has been aimed at re-orientating wading bird species but away from the shorebirds, all of the usual suspects were always at the back of the mind, none more so than the recently predicted Swinhoe's Storm-petrel which felt as though it was about to bound in to a crepuscular net somewhere around Fair Isle's extravagantly beautiful, rugged and glorious coast at any moment ~ sure enough, sometime in the wee small hours of 14th, that's precisely what happened as the returning adult male made a first appearance for the year.
This year, the bird is back earlier than last year (well at least in terms of trapping dates) ~ in 2016 the bird was first caught on August 14th, being retrapped the following night before being heard again on 23rd. Before that, the bird's debut appearance on the island came on July 27th 2013, his only appearance that year (a second Swinhoe's was present from August 7th to September 3rd the same year, being widely twitched at the time).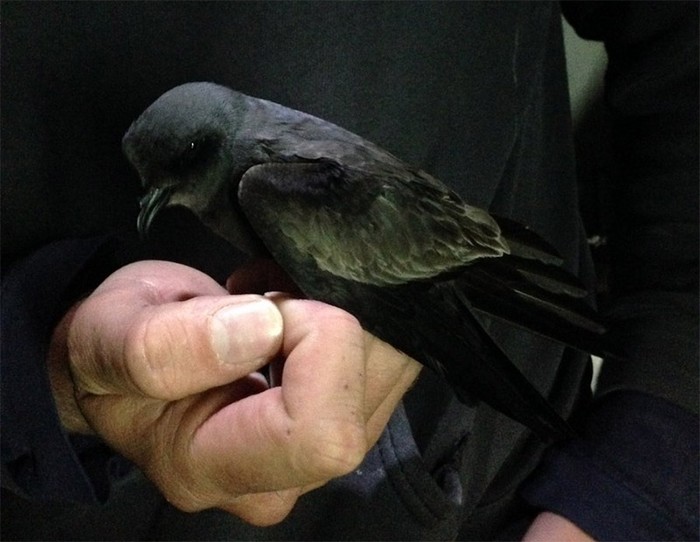 Where the Fair Isle male from 2013 was between then and last August is anyone's guess, perhaps somewhere within the Shetland archipelago and this is an early date for the first trapping this year. Will it linger or will it melt away again to add more mystery to this undeniably enigmatic species vagrancy story.
The days of sleeping rough around Tynemouth are long gone and I can't think of anything better than whiling the days away wandering the hills and hollows of Shetland's most famous island before the nocturnal nail-biting starts…
American White-winged Scoter
A full week on from the last sighting, the drake American White-winged Scoter was seen again within the teeming blackened Scoter swarms cruising up and down the Aberdeenshire coast between Murcar and Blackdog.
Last seen on the morning of 6th, negative news followed during the afternoon of the same day and through the whole of the following day and then there was nothing, despite other less rare species being seen within the flock. It didn't feel like it had done a bunk (not considering how long he lingered there last summer) so news of his continuing presence on 13th-17th wasn't too much of a surprise.
Collared Pratincole
A busy early part of the week carried on a pace with the lunchtime discovery on 13th of a Collared Pratincole along the seawall at close to Aldeburgh (Suffolk) ~ the second record of this eternally popular species, following on from the Fair Isle spring bird of mid-May.
Rarer in numerical terms than the wader that comes next, this is a species that feels rather commoner than Marsh Sandpiper ~ but Collared Pratincole lags behind by some 20 records or so, although there have been at least 22 acceptances in the past 17 years (compared to the meagre stat below for Marsh Sands).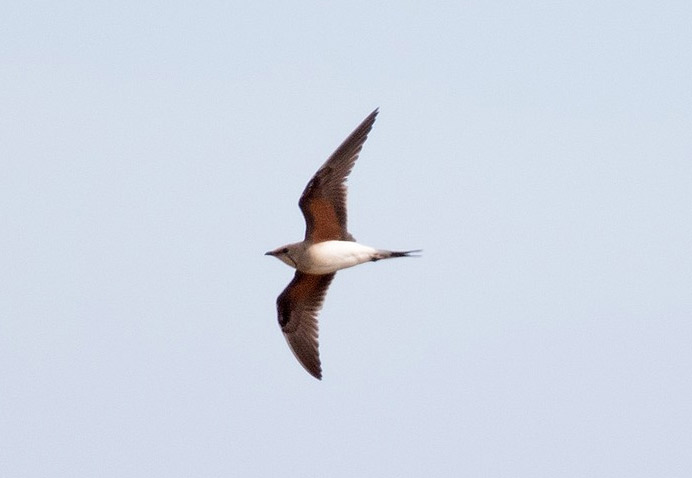 After a small gap between 2011 and 2013, Collared Pratincole has returned to annual status since then and have included two of Suffolk's five records; an adult spent July 15th-27th at Minsmere RSPB in 2014 and a five day adult was at Lakenheath Fen RSPB in June the following year. Before then, birders in the county had to go back to a one-day autumn bird at Corton in September 1997, an adult the year before at both Dunwich and Minsmere with the first record coming in the late spring of 1977, a four day bird found at Alton Water.
July has 15 records on the books, but does include a returning north Norfolk bird in the 1990's and one of Suffolk's birds that headed north to Northumberland in 2014.
Marsh Sandpiper
Shorebirds were highlighted as being one of the primary focuses for the week we've just concluded and the somewhat startling appearance of an exceptionally early juvenile Marsh Sandpiperat Cliffe Pools RSPB (Kent) at the start of the week, emphasised the "good call" to keep eyes peeled at all suitable wadery wetlands.
As it turned out, this early youngster had first been noted on 11th but wasn't known about until the next day. Happily, for all interested parties, the bird was in place until 18th though it was often a hazy distant blob.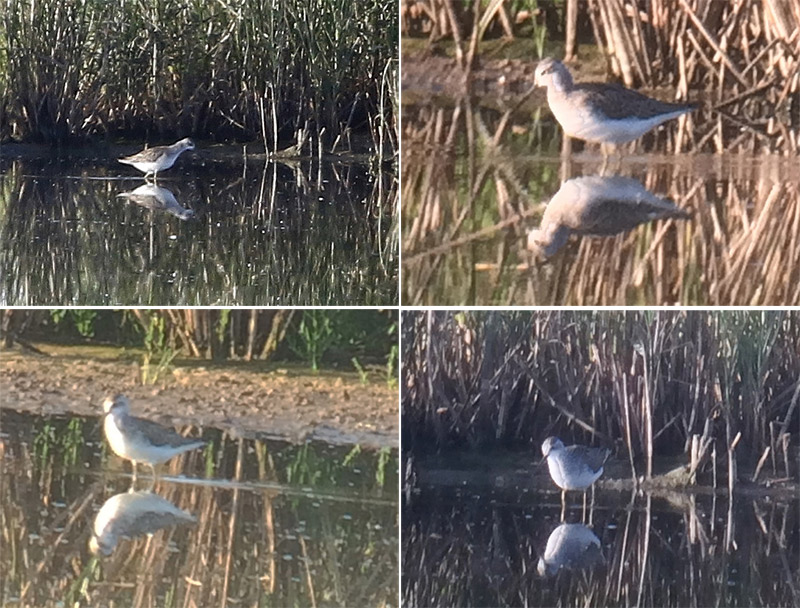 As has been discussed here a few times over the last few years Marsh Sandpiper has become an increasingly rare visitor to our shores but 2017 has become the first year since 2009 to have seen more than one example of the species appear here ~ the Cliffe bird follows on from the four-day stayer in County Dublin in early May.
Kent has recorded a sizeable 22 previous Marsh Sandpipers over the years (the most of any British or Irish county), but this week's arrival is the first since a one-day juvenile was noted at Bough Beech Reservoir in August 2009, one of only five records since the start of the 2000's (compared to nine in the 90's and six in the 80's).
Interestingly, out of the previous 140 records, there's been 31 occurrences in July, many of which weren't aged but it is pretty safe to assume that this is one of the earliest ever juveniles recorded here (if not the earliest) ~ only five July records came earlier than the Cliffe bird and most of those were listed in the history books as adults.
Rare breeding birds bonanza!
Lots of exciting news this week regarding three species of rare breeders, and we're off to Avalon for the first snippets of this mini-roundup of who's doing what and where…
Egrets a go go…
There's surely little doubting the astounding success of the work done by conservation organisations across the whole of the Somerset Levels over the past 10 to 15 years and this week's news of a healthy return of both nestling Cattle Egrets and Great White Egrets only emphasised the brilliance of the huge site, and was also testament to all the graft put in to the place by paid and volunteer staff.
First come Cattle Egrets ~ at least 19 of which have been noted in the past few days, 10 adults and at least nine juveniles totalled together from five nests around the Ham Wall RSPB reserve. The same area has seen an even greater return for Great White Egrets with 14 adults and a whopping 17 juveniles raised in seven nests, amazing when you think that only a couple of decades ago, both of these species were often well twitched.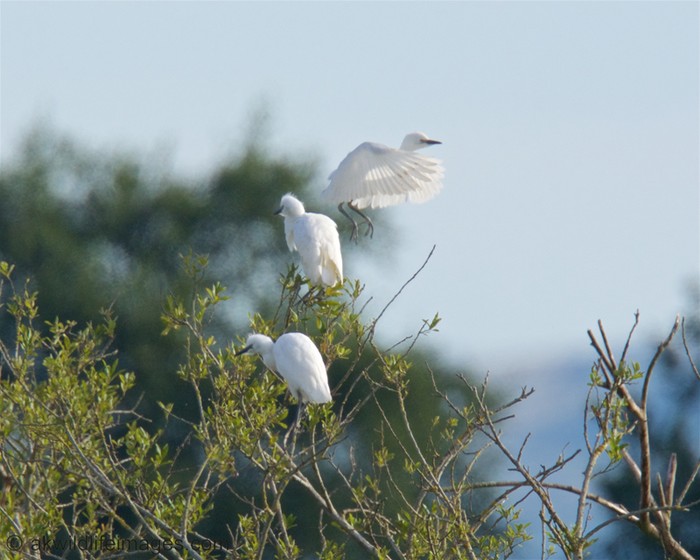 While we're in EgretsEmpire, hats off too to the now successful pair of Cattle Egrets in south Devon, at South Milton Ley, two young with them on 15th ~ taking the tally to a minimum of seven successful nests in England so far this year, a figure that rose when news from Dorset revealed that two pairs had reared four more juveniles at withheld site. What odds on more coming from some deep, dark Cornish river valleys too…
Kentish Stilt success
Alongside the news of a vagrant juvenile Marsh Sandpipers at Cliffe Pools RSPB (Kent) came the happy reports of a goodly number of juvenile Black-winged Stilts present in and around the large wetland area, with peak of 11 birds on the evening of 12th; two pairs of adults accompanied by seven juveniles.
As the week progressed numbers fluctuated a little, but ahead of the weekend, there were still at least nine birds on site and if they fledge, then these birds and those in east Norfolk look set to at least match (and probably better) the species' efforts of 2014.
This particular corner of Kent has been favoured by Black-winged Stilts across the last three or four years, with a handful of ultimately unsuccessful breeding attempts ~ this year seems to be about to redress the balance.
The Nottinghamshire Bee-eaters still in situ
Not much to update regarding the ever-popular Bee-eaters at East Leake quarry in Nottinghamshire. At least four or five birds remained at the start of the week and all seems nice and settled within the quarry.
Visitor numbers continue to swell and weekends are remaining especially popular ~ remember to cough up a fiver for the car park and don't chance your arm by parking on the busy and, at times, dangerous, main road nearby…
Long staying rares…
Pied-billed Grebe
There's not much to say about the loitering Pied-billed Grebe at Loch Feorlin, near Minard (Argyll & Bute) ~ he was still present to 18th which became his 112th day on site this year. In previous years, the bird was seen for eight days in May and June 2014, was not reported at all in 2015 and appears to have been present for no more than four days in May 2016.
The dreaded "unconfirmed report"…
Number 1 ~ Sooty Tern?
Anyone who reads these roundups properly will be aware that I seldom ever deal with the dreaded "unconfirmed report of…" issues ~ they're often more trouble than they're worth, and barely ever turn in to what they're meant to be ~ but one such report on 13th need some sort of mopping up.
For the second Thursday in a row, up popped a Mega Alert; last week's dusk-y offering delighted the few hundred folk able to get to west Cornwall for the first twitchable Amur Falcon. This week's offering threw up initial excitement, before spirits were dampened almost straight afterwards…
Sooty Tern was the species in question, but the news on 13th went from mega to "possible" within a fairly short space of time as the sighting, from Valley Cob on Anglesey remained unconfirmed ~ an early morning report led to no sign late morning.
Despite the slight wooliness around the record, it certainly felt totally feasible that what must be the Argyll & Bute bird from the start of last month could have resurfaced, indeed, it's been mused upon round these parts for the last two weeks that it would do so…
Anglesey has recent-ish history with Sooty Tern of course ~ the much admired twitched bird of 2005 was first noted on Anglesey (on July 5th) and after a few days out around The Skerries, it decided to pop in to Cemlyn Bay from time to time between July 10th-26th, to the delight of those who couldn't do the boat thing around the off-islands.
Let's see what develops from here…
(…not a lot as it happens, so that's the end of that. For now…)
The waters in and around Scilly and Cornwall hosted, once again, the odd Wilson's Storm-petrel this week; first up was one seen from an evening Scilly pelagic on 13th with one just a mile and a half or so off the coast from Mousehole coming next, seen during the morning of 15th (when a possible was noted off Porthgwarra) and a land-based record was confirmed for Lizard Point on 16th. Another Scilly pelagic offered up a further singleton on 17th.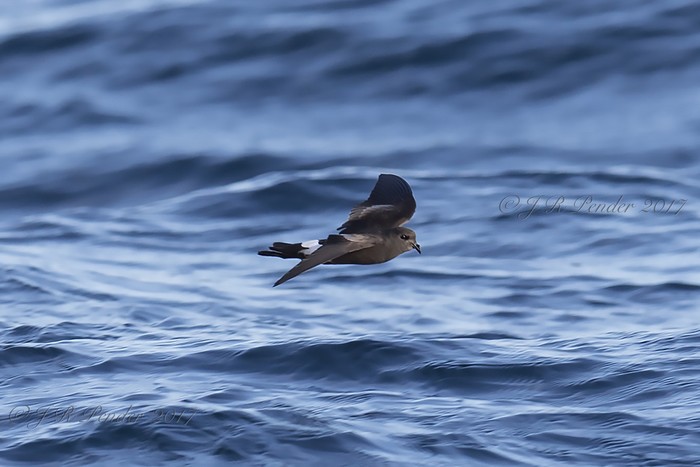 The latter site scored single fly by Great Shearwaters on 13th and 16th, with twos on 15th and 16th from PG with two more off the same site, as seen from the Scillonian on 18th. The 16th also saw half a dozen birds logged off a pelagic out of Baltimore (Co. Cork). Cory's Shearwaters still haven't kicked in to gear this summer, just seven birds noted all week. A single was seen between Penzance and St. Mary's on 12th and was followed by one north off Whitburn (Co. Durham) on 13th when two were noted from both St. Martin's and a Scilly pelagic. The 14th saw an irish bird recorded from Hook Head (Co. Wexford).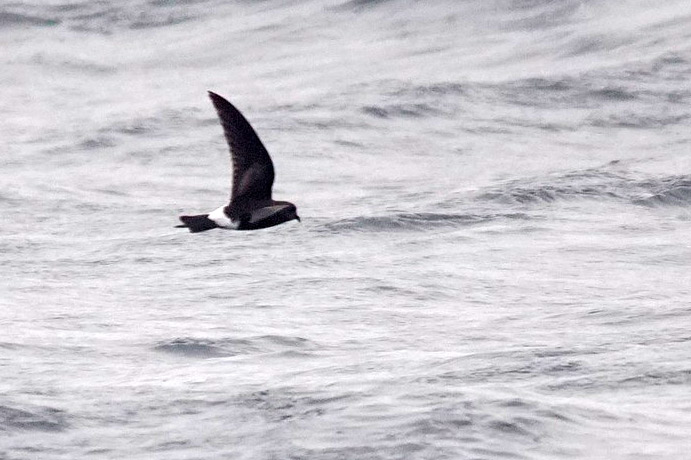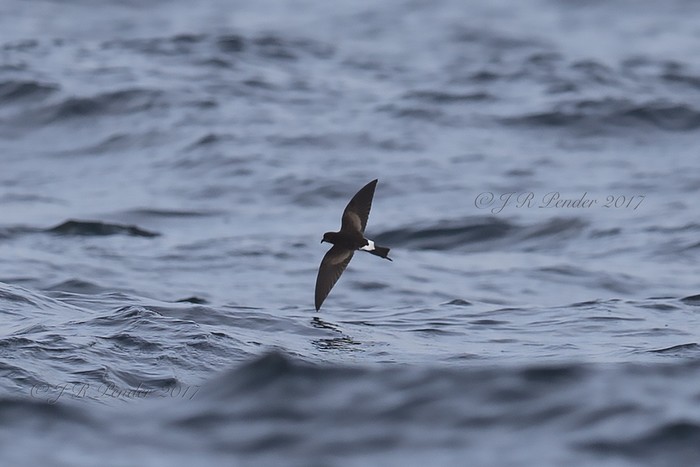 Balearic Shearwaters too remained scarce, less than 20 noted from southwest England and southeast Ireland, "peaking" with 11 birds from Portland Bill on 15th.
A couple of immature Long-tailed Skuas were reported this week, one was mentioned offshore of Fisherrow (Lothian) on 12th and another was at Tynemouth (Northumberland) on 16th. Eleven Pomarine Skuas were noted in eight counties, including two adults off Cley (Norfolk) on 12th, others were scattered widely (and thinly) from Cornwall to the Calf of Man and Borders to Wexford.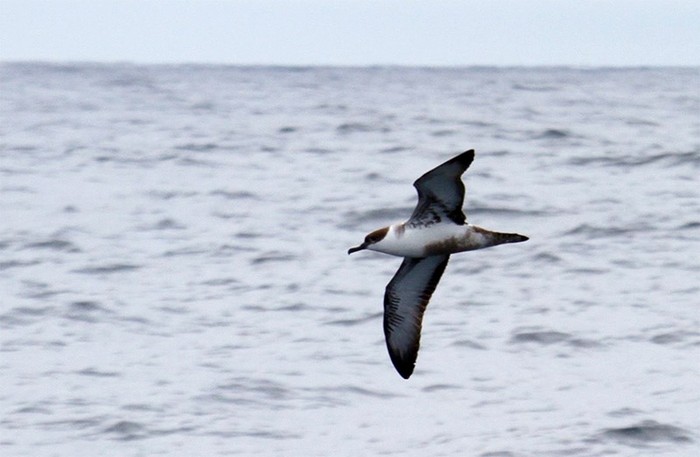 Bits and bobs included a Grey Phalarope seen from a boat off The Lizard on 14th, three Leach's Storm-petrels were trapped and ringed on North Ronaldsay on 13th and two were netted on Fair Isle on1 7th with another Shetland bird seen at sea 40 miles off of Esha Ness, Mainland on 15th with the same date seeing single fly-by adult Sabine's Gulls recorded from Rosslare Back Strand (Co. Wexford) and Ballycotton (Co. Cork). The resident (for now) first-summer Sabine's remained at Nosterfield Lakes (North Yorkshire) to at least 16th.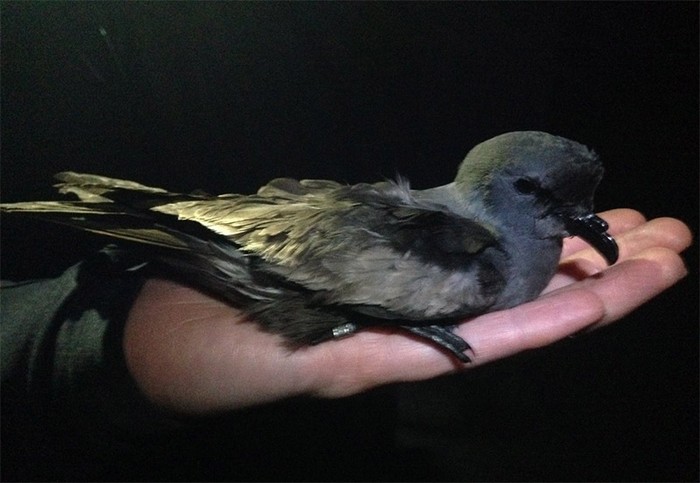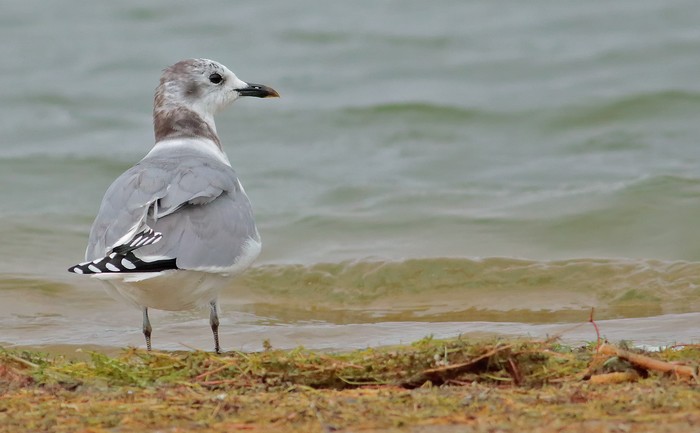 There's been no official word re:- any Little Bitterns this week but some sources report as many as four around the Somerset Levels through the past few days…
We've already mentioned the bumper crop of breeding success for the Cattle Egrets and Great White Egrets around the Avalon Marshes and in amongst it all was the still present Glossy Ibis, on site until 14th at least. The week's second Ibis was seen over Frinton-on-Sea (Essex) on 13th before presumably heading north to Trimley Marshes SWT (Suffolk) on 17th.
A Scilly Night Heron was something of an unexpected July bonus at Porth Hellick Pool, St. Mary's on 16th ~ the habitat between there and Lower Moors would so suit the species. Also seemingly well suited to its environs is the now resident American Night Heron that stuck it out at Dingle Gardens, near Shrewsbury (Shropshire) throughout the week.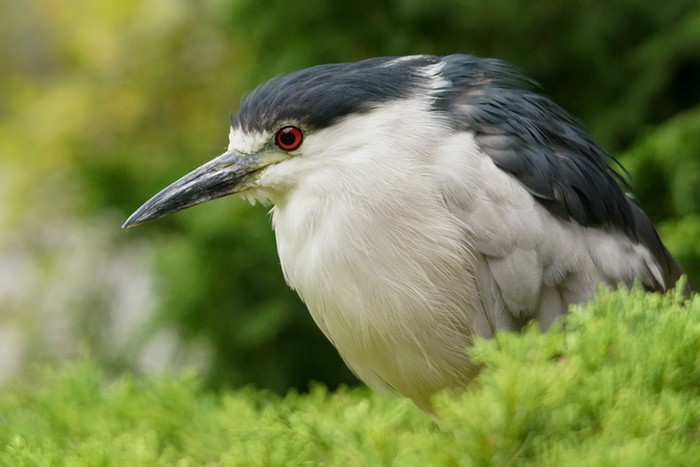 Away from all the brilliant breeding hullaballoo, there were other Cattle Egrets to get stuck in to, not least the superb flock of 10 that alighted briefly on the fence at Abbotsbury Swannery (Dorset) before departing to the NNE, late in the afternoon of 12th. Seven birds at Westhay Moor NNR in Somerset may have strayed only from Ham Wall RSPB on 16th while up to four remained around the Walmsley Sanctuary in north Cornwall for much of the week, with other southwestern singles being noted at Pentire (Cornwall) on 14th and on the Exminster Marshes (Devon) on 13th.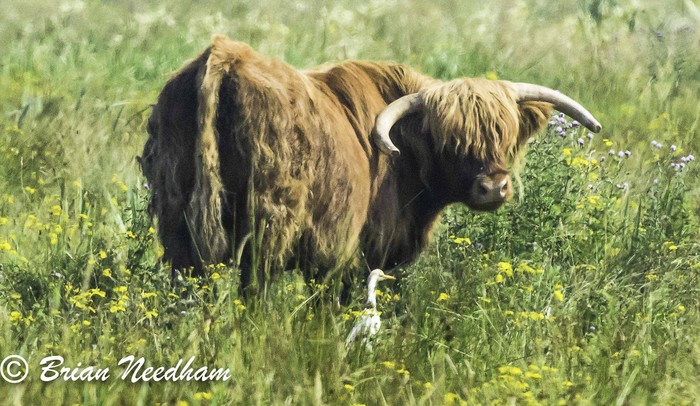 Away from the southwest, five further single Cattle Egrets were noted, in Lancashire, singles were seen at Martin Mere WWT on 15th and Marshside Marsh RSPB on 16th, the same date saw one noted at Llandegfedd Reservoir (Gwent) while on 17th, a new arrival was found at Fairburn Ings RSPB (West Yorkshire). Norfolk's loner at Potter Heigham Marshes was on site to 17th as well when another new arrival dropped on to Skokholm, off the Pembrokeshire coast.
In addition to the Somerset success, a further 32 Great White Egrets were recorded in 17 counties this week (almost identical stats to last week) with nine in the southeast, seven in East Anglia, fours a piece for the Midlands and the remainder of the southwest, with three in Wales, two each for the northwest and northeast and one remaining at Loch of Strathbeg RSPB in Scotland. Almost all were in ones or twos, with threes again for Rutland Water (Leicestershire) and Shotton Pools (Flintshire) to 16th.
Another species that shows almost identical stats this week compared to last is Spoonbill ~ in the region of 135+ in 13 counties last week, 122 in just 10 counties this week. Numbers across Norfolk are always tricky to judge precisely but we do know that at least 35 were snoozin' at Stiffkey on 14th, part of perhaps as many as 66 around the county through the last seven days (nine were at Burnham Norton on 15th, seven juveniles, of assorted sizes, were at Cley on 13th and at least four were around Potter Heigham).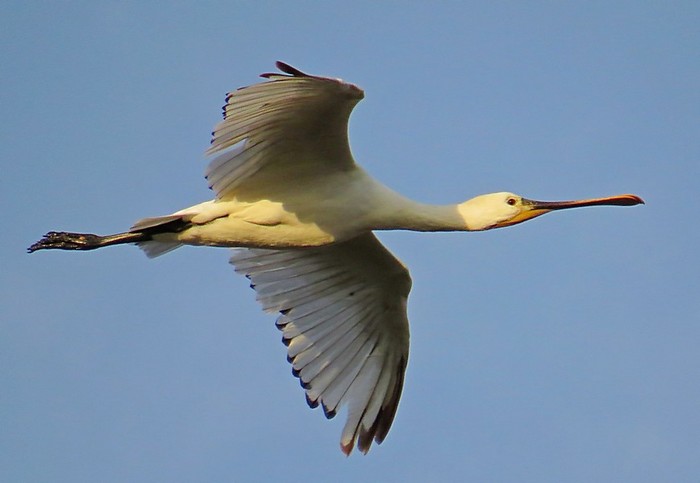 Suffolk's largest gathering of the week was the 20 noted at Havergate Island RSPB on 17th and at least 20 more were in Lincolnshire, including 15 at Alkborough Flats NR and five at Gibraltar Point NNR on 16th (three had also been seen at Frampton in the week) while six were at Blacktoft Sands RSPB (East Yorkshire) on 13th and seven were at Brownsea Island (Dorset) on 15th. Others were spread from Kent and Essex to Lancashire and Northumberland.
Three Common Cranes in the Findhorn Valley, near Tomatin must have been an impressive sight on 15th while more expected were two at Potter Heigham Marshes on 13th with another Norfolk bird appearing at Babingley on 15th with a lone bird along the Lincolnshire coast, at Frampton on 12th and Freiston on 14th.
In West Sussex, a White Stork circled over Woods Mill SWT (West Sussex) on 13th but was thought to be an escape by the time it appeared at West Grinstead on 17th, while a singing male Spotted Crake was reported from Woolston Eyes NR (Cheshire) on 15th (and followed on from late news of another male at Shotton Steelworks, in Flintshire, on 9th).
The now summering first-summer female King Eider Continued to perform nicely along the Welsh coast, still at Ynyslas (Ceredigion) through until 18th while the drake was still in amongst the horde of rare seaduck off the Aberdeenshire coast, at Blackdog on 14th ~ joined not only by the deglandi WWS but also up to three Surf Scoters, a first-summer drake and two adult drakes, present off and on throughout the week.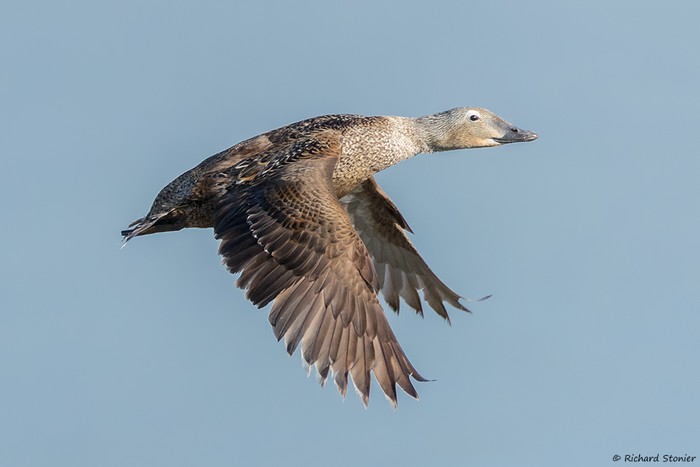 All semblance of neutrality and ordering of scarce shorebirds in terms of their rarity value has gone completely out of the window this week due to the stunning Sunday morning discovery, along Cley's famed East Bank, of a fine adult summer Long-billed Dowitcher ~ not a bird of huge national significance and not the rarest shorebird ever to alight in Norfolk, or at Cley, but for those of us with a sizeable hole in our Cley square lists, this was an absolute romper!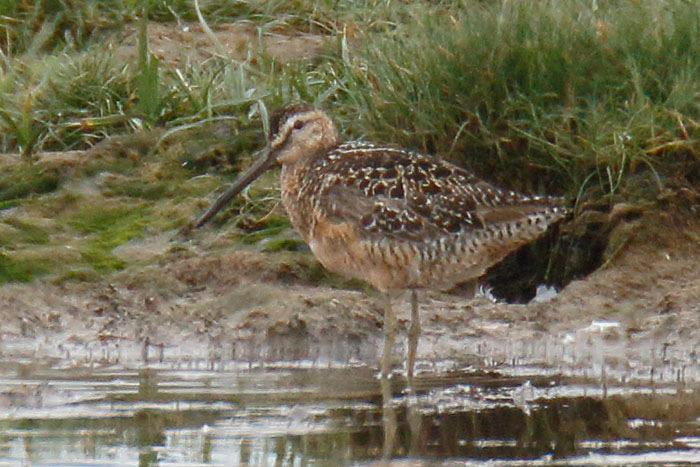 The most recent record of the species anywhere within Norfolk came a decade ago, a juvenile Long-billed Dowitcher spending five late September days at Titchwell RSPB before materialising at Salthouse on October 2nd 2007, a sighting that no one knew about until published in the Rarities Report 12 months later.
That was the third dowitcher to be seen within the Cley Square; the most recent before 2007 was a mobile late autumn bird in 1969 and before that, the first for the recording area was a famous, often discussed bird that moved between Cley and Salthouse in October and November 1957 and which was long held to have been (and was accepted as) a Short-billed Dowitcher.
So, what with one thing and another, this was the first "available" Long-billed Dowitcher within the Cley Square for a whopping 48 years ~ the handful of genuinely keen TG04 local listers heading off home along the East Bank both happy and very grateful too to the sharp eyes of the Norwich contingent who'd done the business…
This will becomes Norfolk's 11th record of Long-billed Dowitcher (one of them was actually at Wisbech SF, so isn't officially Norfolk now) and is just the fourth in the last 20 years. There are also seven records of dowitcher sp., in the county (including that Cley bird of 1957) and the most recent unidentified to species level bird was a one-day bird at berney Marshes in May 2000.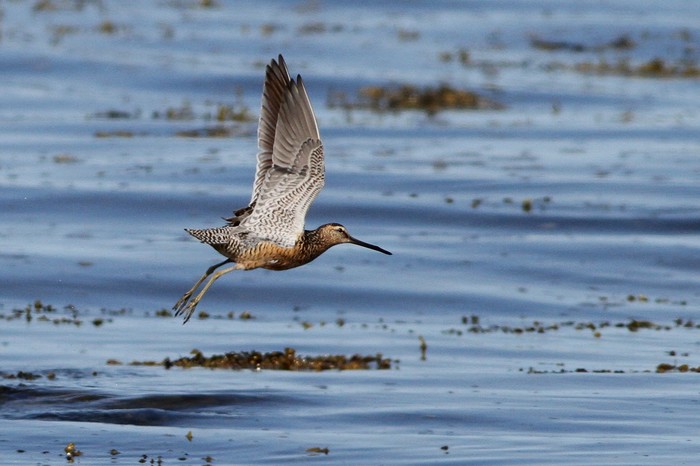 One of the main questions being discussed whilst watching the Cley bird was "is this the Boulmer Long-billed Dowitcher?" That handsome beast was still in Northumberland the evening beforehand (on 15th) but at first, second and third glances, it appeared very similar (identical..) to the Norfolk bird, even the choice of Redshanks (rather than Black-tailed Godwits) as a travelling companion species was also telling. As the evening drew on at Cley, the dowitcher departed westwards from the East bank, circling the NWT reserve before carrying on towards Blakeney Harbour.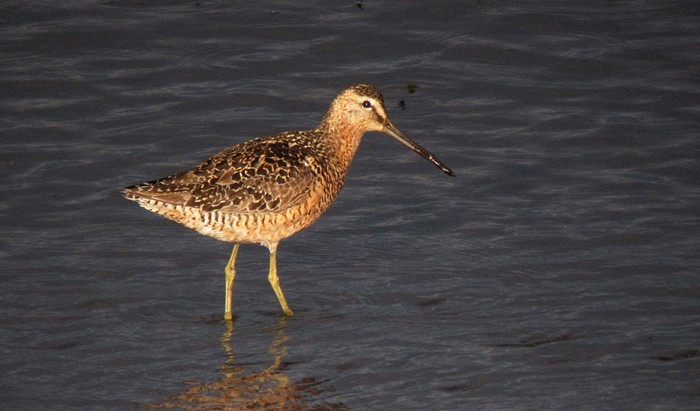 The second Semipalmated Sandpiper of the month was another great find at Tacumshin (Co. Wexford) on 13th and it remained on site through until at least 16th. This famous wetland site has a fantastic record for this particular species, 26 of the 35 Wexford Semi-P records have come at Tacumshin (up until the end of 2015) including a flock of six on site in the autumn of 2011 (when up to nine were seen there in all) with a bare minimum five there last autumn as well (an adult and four juveniles) ~ there seemed to be a degree of turnover within those birds too.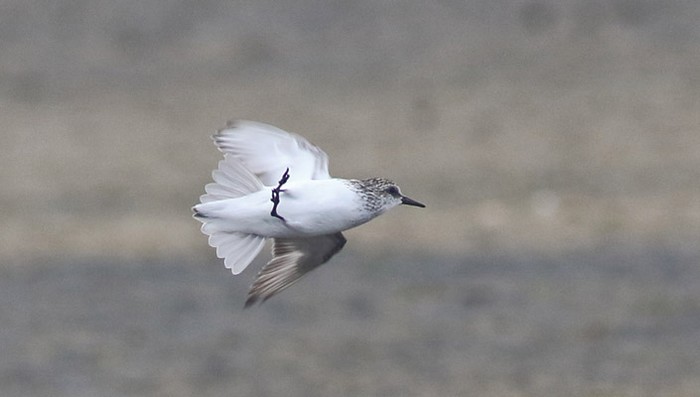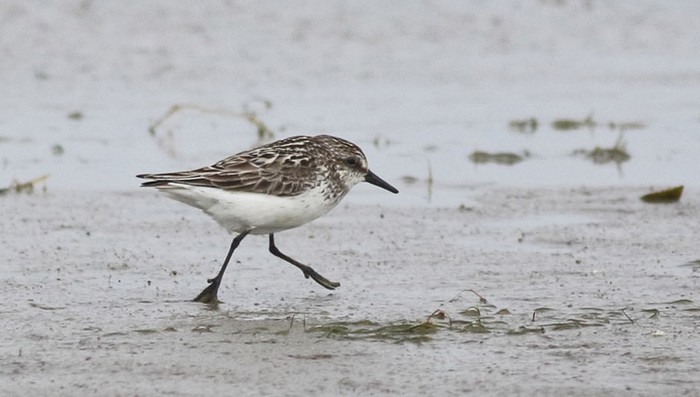 A flyover Lesser Yellowlegs headed over Saltfleetby All Saints during the afternoon of 16th ~ potentially the 16th record for the county if accepted.
From a rather different direction was the brief, exceptionally early juvenile Broad-billed Sandpiper at Gibraltar Point NNR (Lincolnshire) on 18th ~ the 14th county record and the fourth in July. Strike another one down for the predictions column…!
As was expected, this week saw the appearance of the first White-rumped Sandpiper of 2017 ~ spending five minutes at Oare Marshes KWT (Kent) before heading off north. There was a trickle of new Pectoral Sandpipers as well; the first was reported at Frampton Marsh RSPB (Lincolnshire) on 12th and 14th and it was followed by one at Smallways (North Yorkshire) on 15th, then at Potter Heigham Marshes (Norfolk) briefly on 16th and Low-Newton-by-the-sea (Northumberland) on 17th-18th with Norfolk's second dropping in to Titchwell RSPB on 18th. After a day away, the Buff-breasted Sandpiper reappeared at Kilnsea Wetlands (East Yorkshire) on 12th, only to venture off again, this time not to return while in Wales, a Temminck's Stint was a tremendous find at Morfa Mawr Farm (Ceredigion) on 18th. The day's second example of the species was found at Minsmere RSPB ~ heading off not long after touching down.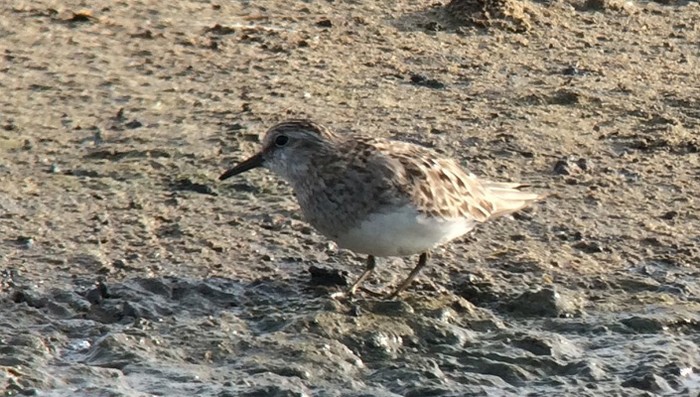 Back to Potter Heigham Marshes now and the successful family of Black-winged Stilts where the four juveniles were seen taking to the wing this week in one of many Rare Breeding Bird successes this summer, the family unit of six birds still on site until 16th. Excellent news too from the Ouse Washes RSPB (Cambridgeshire) where the pair of adults were still tending to two juveniles this week, the first mention of the youngsters for some while and they were all present on 16th.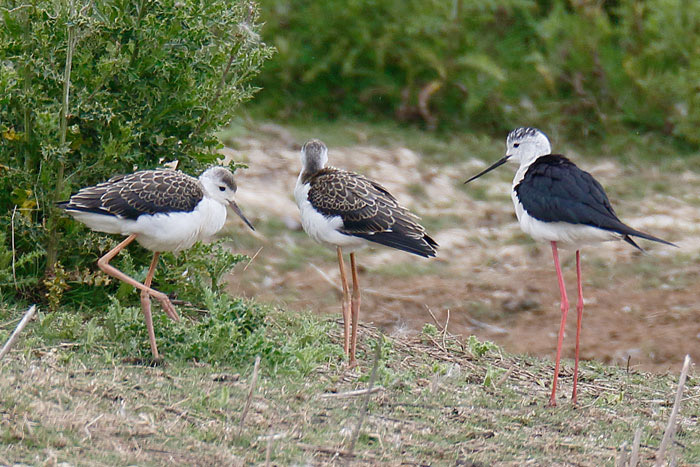 The remarkable mini-gathering of Red-necked Phalaropes on North Ronaldsay's Gretchen Loch continued this week; five birds present there on 13th and 15th-16th.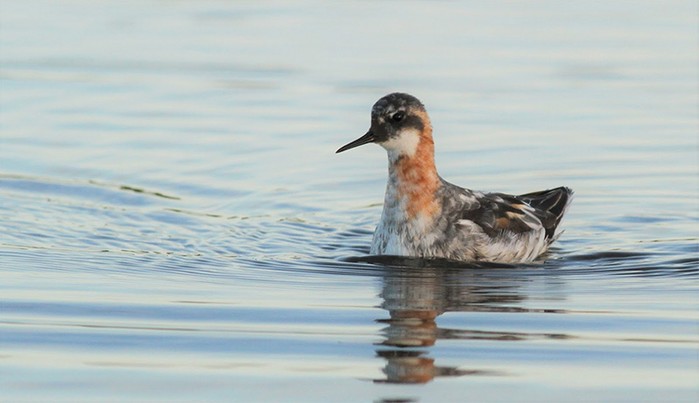 For the third year in a row, Lincolnshire has laid claim to a Caspian Tern ~ this year's offering appearing near Market Deeping, on the pits around Baston and Langtoft on 15th-16th (apparently red-ringed so most likely the roaming Swede). Two birds spent a fair time at Gibraltar Point NNR last June and one was seen at the same site at the end of May 2015. before that there'd been two other records in the 2000's ('09 and '02) with a gap then of 10 years to the next county bird. This week's individual takes the Lincolnshire tally up to 12 records in all, the first came to Gib in September 1971. This well travelled bird's grand tour continued on 17th, seen heading through West Yorkshire's Fairburn Ings RSPB and then chose to spend time the following day at Swillington Ings before flip-flopping back and forth to Fairburn and the Ings late on in the day.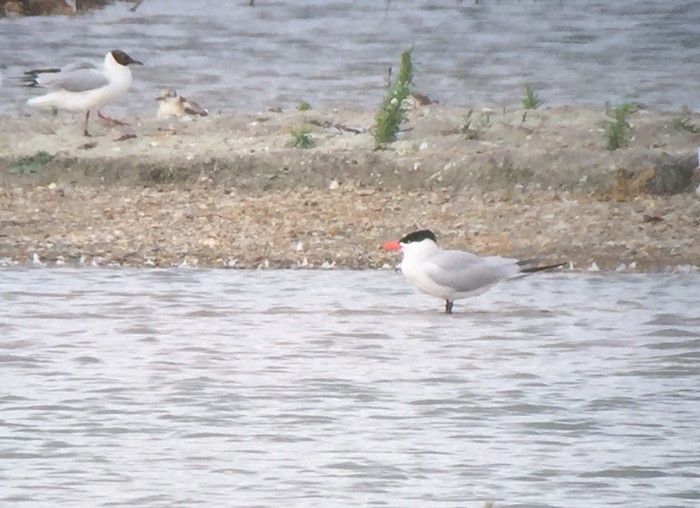 On the top of the southwest coast of Scotland, an adult Gull-billed Tern was reported flying south past Troon (Ayrshire) on 14th, a potential county first if accepted and also possibly only the fourth record for the Scottish mainland (and it follows on from the well watched bird seen in Lothin and Forth at the end of May and in to June last year). The only oher mainland birds were seen in Dumfries & Gallloway (in 1990) and (again) in Forth (in 1977). On the islands, there are two records for Tiree, three each for Orkney and Shetland with the Outer Hebrides ahead on four.
Back again in Wexford, this time at Lady's Island Lake was the summer adult Forster's Tern; seen on 15th it is presumably the same individual that was noted for two days at Tacumshin at the start of July.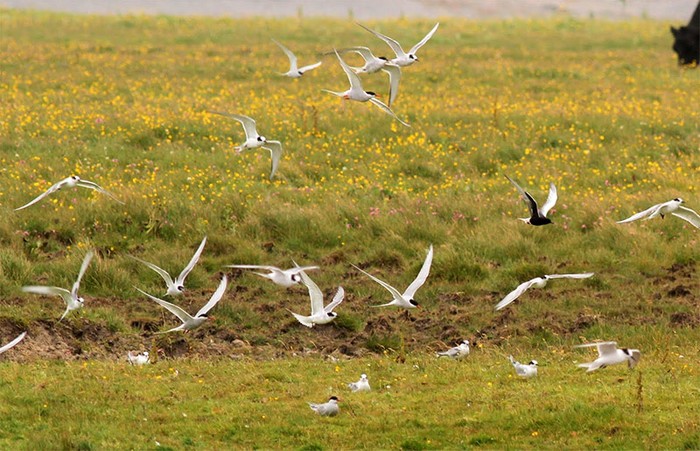 A week after its brief appearance on Ancum Loch, North Ronaldsay, what was presumably the same adult White-winged Black Tern was back again on the morning of 16th-17th ~ where's that been roaming in between times? Another Scottish island bird was reported from the Outer Hebrides on Harris on 14th, seen flying along the dunes at Seilebost.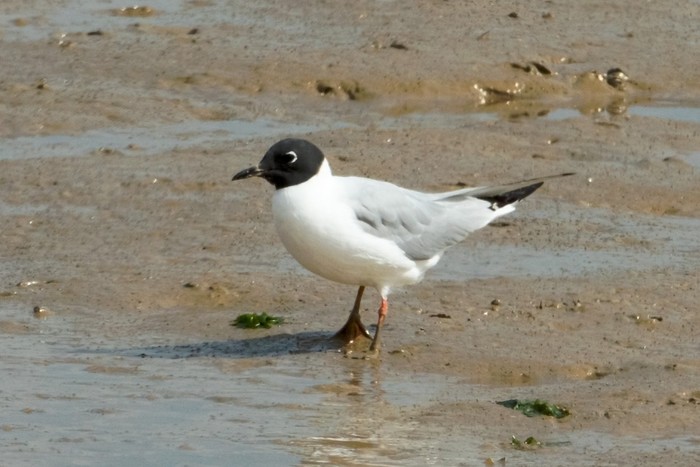 Kent's recently returned adult summer Bonaparte's Gull was logged at Oare Marshes NR through until 18th while the first reports of Ring-billed Gull for a while came from Tralee Bay Wetlands Centre (Co. Kerry) where two first-summers were recorded on 12th.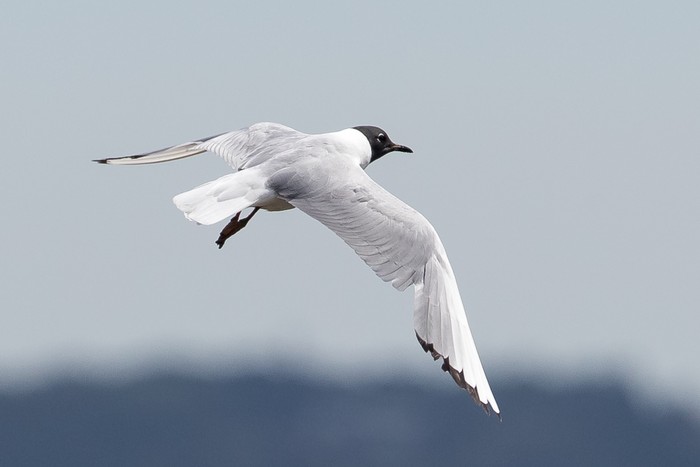 There were half a dozen Glaucous Gulls mentioned this week, four of them in Scotland and three of those on the Outer Hebrides. Other loners were seen in Northumberland and (still) in Kerry. Only one Iceland Gull was recorded, seen on South Uist on 16th.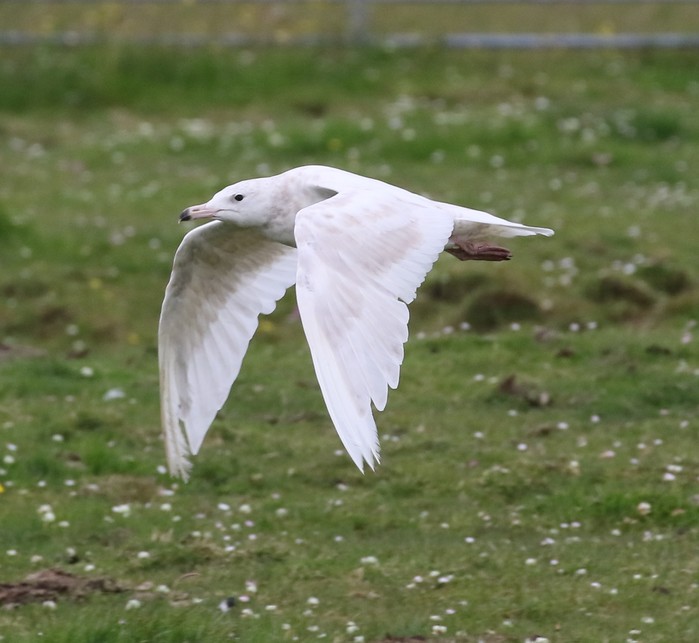 Four reports this week of midsummer Black Kites ~ the first three mentioned came on 14th, at Brookland (Kent), near Shildon (Co. Durham) and flying over the Princes Parkway in Greater Manchester with the fourth claimed at Iken (Suffolk) on 16th and another in the same county appeared at Wickham Market on 17th.
The Wykeham Forest in North Yorkshire was doing well for Honey Buzzards this week ~ four birds there on the morning of 16th, with sightings pretty much daily. Away from this flutter-fest, further single HB's were seen heading east at Napton-on-the-Hill (Warwickshire) on 12th, over Nosterfield (North Yorkshire) on 14th, in Welbeck Park (Nottinghamshire) on both 14th and 15th when another was reported from Frampton Marsh RSPB (Lincolnshire).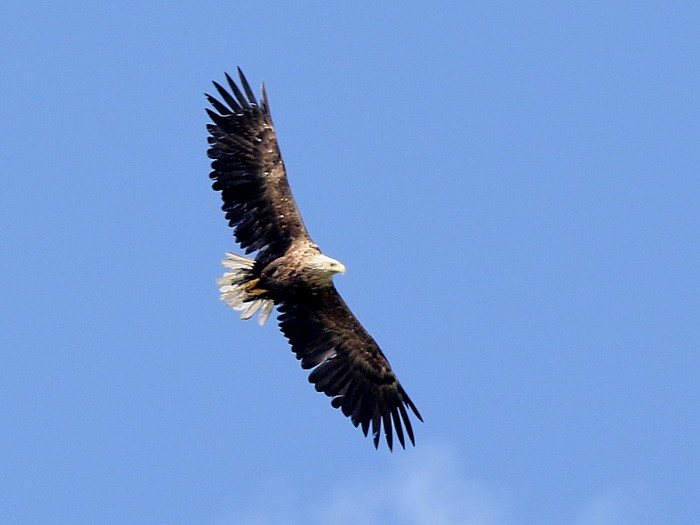 The only other BoP of note was the impressive adult White-tailed Eagle that circled over Baltasound, Unst (Shetland) on 18th.
There seems to be a run of vaguely unseasonal warblers (and other passerines) at the moment and the finding of a female Subalpine Warbler sp. on Westray (Orkney) on 14th emphasised the curios nature of the summer so far.
Late news from Flintshire concerned a trapped and ringed Marsh Warbler at Shotton Steelworks on 9th (an exceptionally rare bird within that part of the Welsh mainland) while a Savi's Warbler remained at Minsmere RSPB through until 13th.
A Cornish Bee-eater was at Crean on 12th and another was reported from Fleet (Hampshire) on 16th and a male Red-backed Shrike spent some time at Idle Valley NR, Lound (Nottinghamshire) on 12th.
Other unseasonal oddments have been lining up all week, so we'll rattle through the following with assorted amounts of interest and/or intrigue. First up, an Ortolan Bunting or two (one a male) were reported from Poldhu Cove, near Mullion (Cornwall) on 14th. Over on the far side of Wales came mention of a male Common Rosefinch in the Cross Inn Forest (Ceredigion) on 13th (possibly only the third in 17 years within the county) while in East Sussex, a Wryneck was reported in flight from Crowborough , also on 13th. Finally, a Golden Oriole appeared at Frampton (Gloucestershire) on 18th.
The dominance of the more remote areas of Scotland for taking the strain where all our records of Rose-coloured Starling are concerned continued this week; two new birds noted through the last seven days, adults found on Vatersay (Outer Hebrides) on 14th and Embo (Highland) on 16th-18th while the first-summer was still around Broadford, Isle of Skye (Highland) to 12th. Way down to the west, an "immature" was reported at Gunwalloe (Cornwall) on 18th.
Finally, still generating a curious degree of extreme insurance listing was the singing male Laughing Dove at Sandon (Hertfordshire), present there throughout the week. Blimey Charlie ~ it's almost as bad as having to scribe about that rank old pheasant in Buckinghamshire once upon a time. Give me those duff Pond Herons any day ~ they at least are worth bothering about, by way of query and questioning.
The pretty pigeon is a mere summer frippery in the twitching game.
Whatever next? Category A? Nah, maybe not…
It isn't just here that there's been hugely entertaining news about rare breeding birds this week; the Netherlands has trumped the lot of us by laying claim to Western Europe's first pure breeding pair of Pallid Harriers in the north of the country, in Groningen.
A displaying male Pallid was found in May, in an area frequented by Monatgu's Harriers and the day after initial discovery, the nest was located (in winter barley) and the female was identified as a Pallid Harrier as well. Five eggs hatched but one of the youngsters disappeared fairly early in the proceedings. However, the remaining four, all females have now fledged the nest.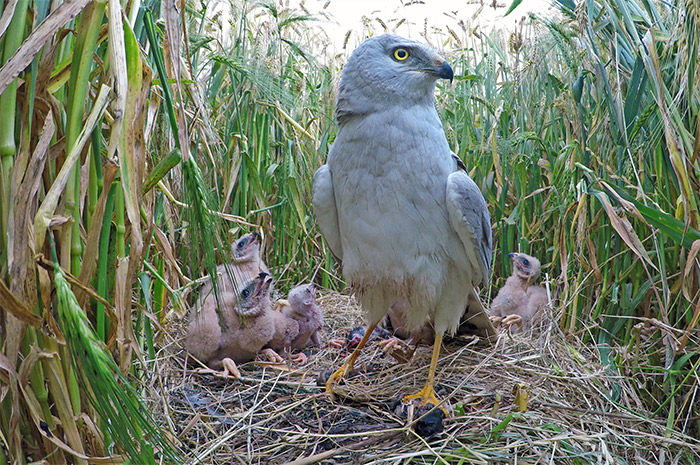 Male Pallid Harrier bred with a Monatgu's Harrier in the same region in 2014 but this is clearly a step up from that, despite no one quite knowing why the pair chose the crop they did. Interestingly a second pair have at least attempted to breed in Oulu, Finland this year, so the popular sky-dancer in the brutal surrounds of the Forest of Bowland early this spring may be the start of something on British soil too…
After the mumblings regarding the identity of the Suffolk pratincole, just 24 hours after the distant headscratcher was causing some discussion at Aldeburgh, Finnish birders were able to play with a nailed-on, no nonsense Oriental Pratincole, photographed at Joroinen on 14th, representing the first record for the country.
The two exceptional rare orange-billed terns remained in northern France at the start of the week, though there's still no sign of them appearing side-by-side any time soon. The ex-Hampshire, Sussex and Dorset colour-ringed male Elegant Tern was still on the beaches near Calais, seen at Les Hemmes de Marck, Pas-de-Calais on 13th and at nearby Oye-Plage on 16th at least while the American Royal Tern had moved across from Brittany and on in to Normandy, seen on 11th-12th to the south of the River Lerre, at Genêts and then at Saint-Pair-sur-Mer on 15th.
In Spain, a pair of Elegant Terns have been noted recently on eggs in the Ebre Delta, Tarragona while two more single Elegants have been seen of late at Pinet, Santa Pola, Alicante (on 9th) and also at Raco de l'Olla, l'Albufera de Valencia, Valencia (seen there on 11th, the bird's sixth day on site).
Rarest seabird this week, along with the Fair Isle bird was the photographed Swinhoe's Storm-petrel seen at sea off Mogan, Gran Canaria, Canary Islands on 14th.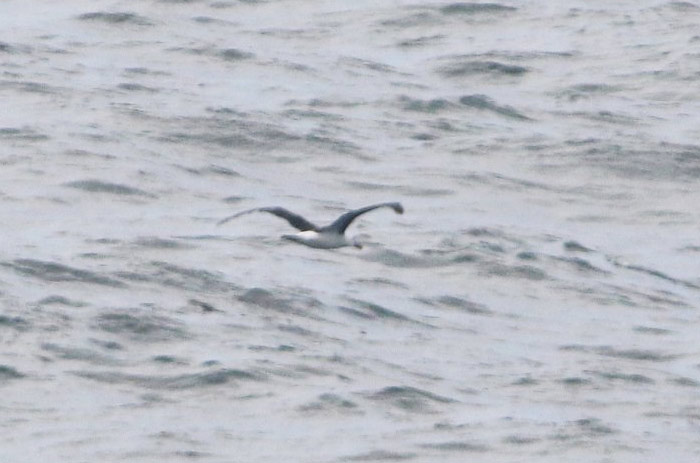 If we're looking at just one Black-browed Albatross across the way along the North Sea coasts of western and northern Europe, then the past seven days have seen this avian loose canon clock up a few miles. After a day's absence on 12th, it was noted again at Sylt, Schleswig-Holstein in Germany on 13th before crossing the border in to Denmark later the same day.
After a blank news day on 15th, what may have been the same bird was now well to the south, seen off the Belgian coast, just off Zeebrugge on the morning of 16th ~ a national first too. If you were to draw a straight line due west of Zeebrugge, you'd be level with Broadstairs in Kent, but it felt as though it would perhaps stick to the right hand side of the North Sea and a Dutch sighting felt like the next option…or it might appear on France's Booby Island, if it was actually checking out of the North Sea for the summer…
Whilst we've all boobies in our mind's eye, Italian birders welcomed a Brown Booby at Bocca de Serchio, Pisa on 18th, a date that also saw the reappearance in Norway of the drake Stejneger's Scoter at Fauske, Nordland.
It looks as though once Wednesday is out of the way ~ there looks to be a significant spike in the heat coming for a short spell ~ the generally fresh, pleasant vibe that we've had of late will continue for the foreseeable.
The winds wobble around a bit by the look of the charts and there also appear to be some hefty stormy chunks of rain heading cross-country through the first two or three days of the week, but where they hit is all rather guessing game-like.
Slightly unsettled weather means that the focus for the week ahead is heavily angled towards the world of shorebirds, as birds from all compass point jostle and harry for migration routes away from their respective breeding grounds. Just as with the thoughts of seven days ago, the history books shows an eclectic and exciting mish-mash of waders to think about and ponder over…
July 19th has offered up at least 11 rare or very rare shorebird species over time and one of the best of the bunch was the much-discussed at the time Greater Sand Plover that arrived on South Walney, in Cumbria in 1998.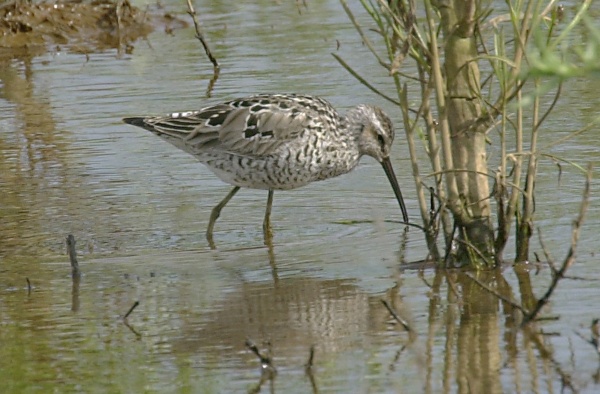 A three-day Sharp-tailed Sandpiper catches the eye from the rarities list of July 20th, present out on Westray in 2012. Heading back much further in time for the pick of 21st, to 1973 and the Rainham Western Sandpiper, a three-day which was just the second for Britain at the time. Also on July 21st came the second of three Stilt Sandpipers in the week ahead, this one appearing in Hampshire in 2002.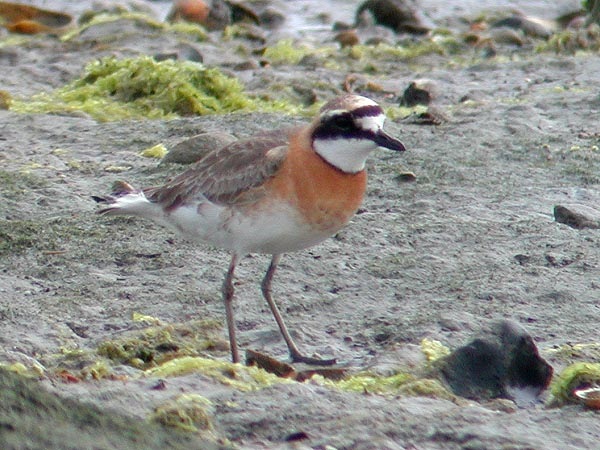 Hampshire scored bigger still a year and a day after the Stilt Sand, thanks to the appearance of the sizzling male Mongolian Sand Plover at Keyhaven (we're all looking forward to the IOC splitting this one..) and the date also marks the discovery of Britain's first Red-necked Stint at Blacktoft Sands, 31 years ago.
Scilly scored two Solitary Sandpipers on two different July 23rd's ~ one arrived on Rosevear in 1974 (before moving to St. Mary's) and in 2003, another arrived on St. Mary's before moving to Tresco.
Dublin's Swords Estuary rounds things off (waderwise at least) ~ two crackers have been found there on 24th and 25th July; the former date (in 2000) saw the appearance of a first-summer Short-billed Dowitcher and the latter date (in 2004) saw an adult Great Knot make itself known, a bird that promptly reappeared in Lancashire a few days later.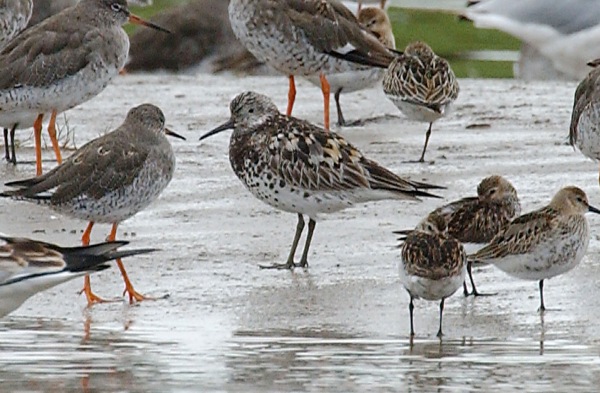 Out at sea, there's always a chance from now on of more Pterodromas being seen and the wandering Albatross always seems as though it'll resurface at Bempton any day. We're overdue another really rare "band-rumped petrel" too ~ Scilly's pelagics are surely the eternal optimist's best bet.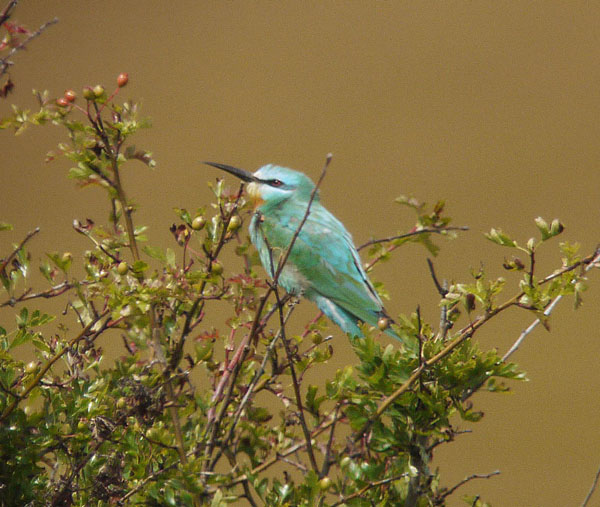 Blue-cheeked Bee-eater remains firmly in the thoughts (or maybe that's just me) as the 22nd sees the eight year anniversary since the Bockhill bird departed before we (and many others) arrived on the cliffs of Kent in 2009.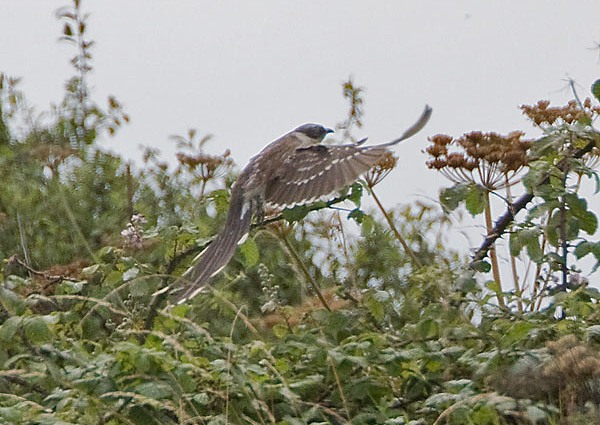 We're lurching in to stray Great Spotted Cuckoo time as well now, seven of our 60 records in all have come in July, including two in the week ahead, a juvenile was at Spurn on July 19th 2003 and an adult dazzled around Salthouse from July 23rd 2009.
…and don't forget those wing-barred beasties either ~ they are still on the move way up north and there have been 19 Two-barred Crossbills found in the week ahead, most of them springing up through the invasion of 2013.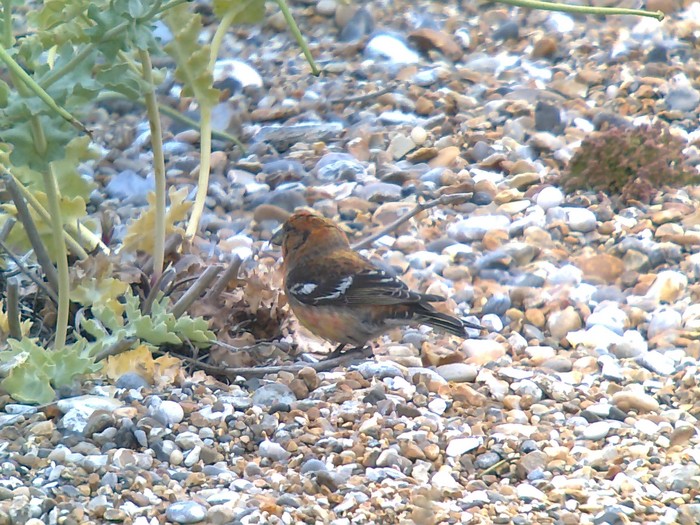 And jolly good they were too…
Jon Dunn returns to the hot-seat for the next three weeks, so fingers crossed he's not too busy with crinklingly rare Merops…
Mark Golley
19 July 2017
Share this story
Tweet


Many thanks to all contributors for their photos and videos this week.
Fair Isle Bird Observatory, North Ronaldsay Bird Observatory, Josef FitzGerald-Patrick, Andrew Moon, Rob Stokes, Andrew Kirby, Joe Pender, Andrew Russell, Paul Connaughton, Tony Davison, Brian Needham, Ian Ballam, Richard Stonier, Steve Gantlet, Rob Stonehouse, Jonathan Farooqi, Paul Kelly, David Walsh, Andrew Last, Alan Tate, Terry Laws, Toby Green, David Cooper, Stephen Dunstan, Michael Malpass, Andy Farr, Murray Wright, Chris Upson,