The American Bittern on Lewis, Western Isles, 10th May 2019
Last Friday after a pretty busy week, I hadn't had much of a chance to visit Loch Stiapabhat so I decided to end the week with a catch up on the reserve. Corncrakes had been trickling into the Hebrides over the last week or so and I was hoping to have an early season crex moment and also see if we had any lapwing chicks yet. On the way I popped in to catch up with Pete and Louise Cooper at the Decca B and B which is very close to the reserve and at this point I realised I'd forgotten my camera. Thankfully (as it turned out) after a quick cup of tea and a chit chat, I returned home for the camera before heading to the reserve.
It was a lovely evening and I was happily scanning about when I noticed a buffy head sticking out of the marsh. After a bit of double take it was clearly a Bittern and Eurasian Bittern would be a pretty impressive tick for the reserve, but it just didn't look right, the bill was too long and thin and there was no black on the crown. To be honest at this point I was thinking "rare" bittern but had no idea whether it was American or Little as I was quite unfamiliar with both. Frustratingly the reserves' Collins bird guide was in my living room awaiting repairs and my phone battery was dead. Thank goodness I had made the effort to go home and get my camera. The bird seemed very unsure of it's surroundings and I really was only seeing its head and neck. I took as many photos as I could, tried to enjoy the moment (because I knew it was going to be special) and after about half an hour I legged it back to the Decca B and B.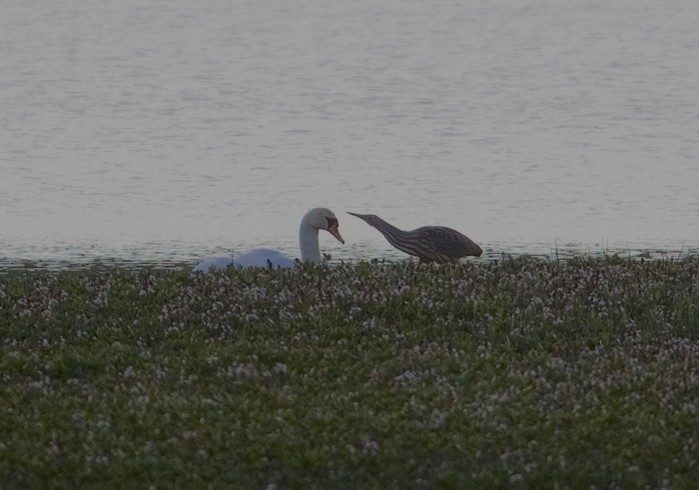 Between us, myself, Pete and Louise defied several IT and internet hurdles to get a decent photo and a message sent to some key Hebridean birders. By now we were reasonably confident it was an American Bittern (pale eye- brow stripe and chestnut crown) but we needed someone else to confirm it. While we were waiting Pete and I headed back down to the hide, but the bird for the time being was staying well hidden. I decided to head home to have a better look at my pictures and as I left the County bird recorder Yvonne Benting and her other half Iain Thompson arrived at the reserve, they thought it looked pretty good for an American Bittern and in fact the news had already been circulated that that is what it was. Back home I exchanged messages with a couple of folk and yes it was confirmed. Super chuffed. I'm not known for finding rare birds, but every dog has its day!
Vicky Anderson
14 May 2019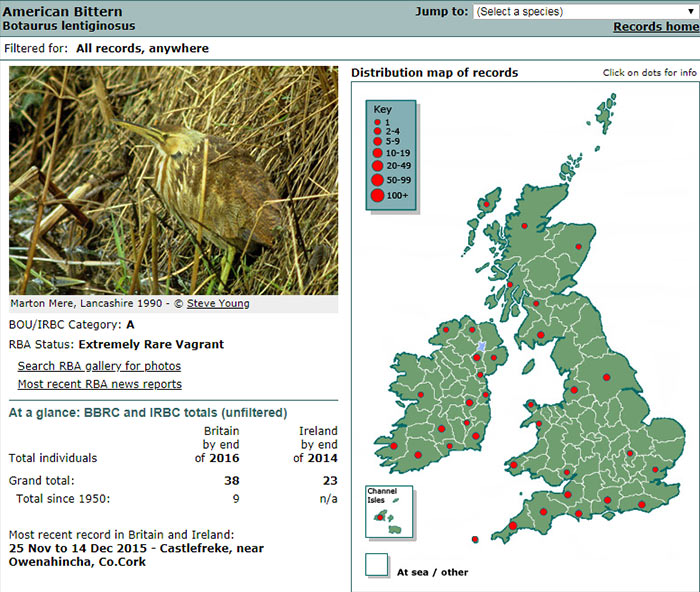 Share this story
Tweet