Talking Birds - Mark James Pearson talks to Dawn Balmer
In the latest instalment of our Talking Birds interview series, Mark talks Dawn Balmer, one of the best known and most admired birder-ornithologists in the UK. Dawn's influence on British ornithology over several decades has been as profound as it has been widespread, stemming from a love of birds that stretches back to childhood and continues unabated to this day.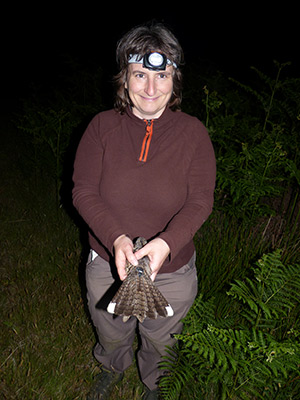 MP: Did you have somebody who helped and influenced you when you were just starting off on your birding path, and if so, who was it?
DB: I started birdwatching fairly young, and have notebooks from when I was six years old. I didn't know any birdwatchers then, but my grandparents pointed out birds on their farm. Later on, the late June North who set up a Young Ornithologists' Club local group in our small village in Shropshire was really encouraging and we went on local trips and occasionally visited further afield – I remember an exciting trip to Leighton Moss! As a teenager, John Tucker, a Conservation Officer for the Shropshire Wildlife Trust who also lived in my village, was a huge influence. I volunteered at the SWT for my school work experience as a 14 year old and met him there; he gave me opportunities to get involved with office and practical conservation work as I continued to volunteer with the Trust for many years during school holidays. He was a good birdwatcher, taught me a huge amount and we had a lot of fun doing mad bird races – even involving planes in Shropshire! John has remained a life-long friend.
MP: How important do you think it is for younger birders and naturalists to have mentors in these days of readily available and instantaneous technologies?
DB: Technology is just amazing these days and has changed the way we learn – and enabled us to learn so much more – I'm loving all this nocturnal migration recording going on. You can't beat being out in the field though and learning with other people – they could be mentors in the traditional sense, or just like-minded people exploring and learning together. I have really fond memories of time spent on the Plym Estuary whilst at Uni with my fellow Uni birding friends, looking at the gulls, learning about identification and ageing (and making mistakes). They were my mentors too.
MP: While the situation is slowly improving, the British birding scene is still very much a male-dominated world. Do you see this as an evolution that will take its natural course, or do you think the status quo will remain?
DB: I'm encouraged by the number of female birders I've met in recent years, especially the younger generation. I'm sure social media helps put them in touch with each other, and events like BTO Bird Camp is a great opportunity to meet each other. I also see a lot more females taking up bird ringing. I'd also like to see a lot more ethnic diversity in birding, and all aspects of natural history.
MP: What could and should be done – by local and national birding communities, NGOs and other organisations, and us as individuals – to address this disparity?
DB: We need to be welcoming and encouraging to all. I'd love to do more with school children – they are the future. I've done a few school assemblies for a local infant school, and facilitated school visits to BTO where we've done pond dipping, catching insects and looked at moths. The look on a childs face when you put a hawkmoth on their finger is just amazing! Capturing their interest at a young age is important. I try to do my bit – my daughter loves taking beautiful moths into school to show her class and telling them what species they are.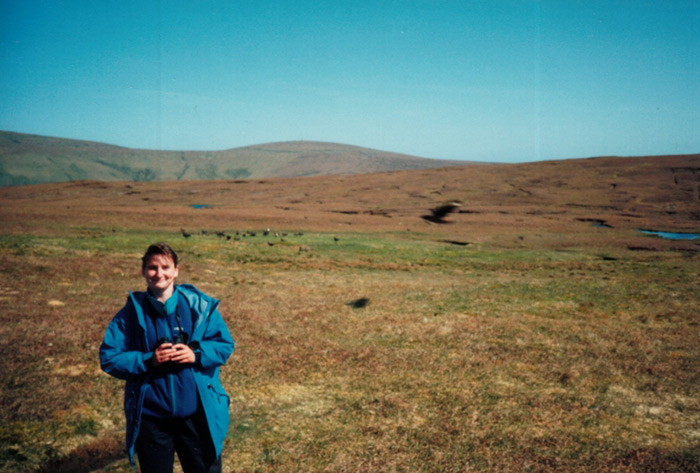 MP: From a primarily emotional perspective, what is/are your most special birding memory/ies?
DB: I've only visited Shetland once, in May 1993, and we were hoping to see the Black-browed Albatross. It hadn't been seen for days, but we went to Hermaness anyway, and quite incredibly it flew in and landed on the cliff. The albatross, the amazing seabirds, the place, the people all made it one of the most memorable days birding. The Yellow-throated Vireo in Cornwall was pretty amazing too – having taken the boat off Scilly (sadly witnessing a human corpse floating in the sea during the crossing) and slept in a bus shelter in St Just overnight, it was fantastic to see the vireo the next day. Fog prevented the Scillonian from going to St Mary's that day, so we had a night on the boat and then flew back to Scilly the following day. More recently, I took part in the Champions of the Flyway event in Eilat last spring and found that to be an incredibly moving experience. Aside from the birding and race day (which were a lot of fun), it was the shared passion and drive by birders from so many different countries to raise money, raise awareness and really make a difference to combat the illegal killing of migrant birds in the Mediterranean Flyway. I have to admit, I was in tears at the awards ceremony.
MP: And from a purely self-found, rarity-hunting perspective, what do you consider your greatest hits?
DB: Not yet found the big one but have been 'in' on finding a few decent birds over the years like Bonaparte's Gull in Plymouth, first Little Egret for Shropshire (back when they were rare!), a White-tailed Eagle and Red-rumped Swallow in the Brecks, third record of Bee-eater for Cambridgehire (whilst on fieldwork – and a British tick for me), a Greenish Warbler at Cley on my birthday etc. In my student days, we found a Marsh Sandpiper at Bantham in Devon in May 1990, the first record for the county. It was one of those days; we'd been birding at Prawle and seen very little, so went to the beach on the way home for ice-creams. The last thing we expected to find was a rare bird. Sadly, no other birders connected with it. The Ashy-headed Wagtail Pete and I found at Pentney Gravel Pits (Norfolk) in April 2006 gave a lot of pleasure; it's always exciting to see a field full of Yellow Wagtails in spring (can only dream these days!) and more exciting when you find an interesting looking one. We managed some fairly rubbish photos digi-scoping through the car window, afraid of flushing the wagtails if we got out of the car. Abroad, I found a Wire-tailed Swallow in Oman in 2005, which was about the fourth record at the time. There is always this year to find the big one…
MP: You were the Atlas Co-ordinator for the Bird Atlas 2007–2011, a project that many birders on the ground (myself included, in my modest Hackney squares!) were proud to be a part of, and one that sets the bar enviably high for large scale citizen-science endeavours. What are your abiding memories of those particularly high-pressure times?
DB: Being Atlas Coordinator was just the best job. I knew it was going to be tough, returning to full-time work when my daughter was just seven months old, but it's a job that only comes around every 20 years or so and it was something I really wanted to do, so I was delighted when I was offered the job. The Atlas was all about team work and the organising team worked really well together, but it was the volunteer local organisers and volunteer fieldworkers that really made it a very special project. I corresponded with, and personally met some amazingly dedicated people – not just fieldworkers but also the volunteers that double-entered thousands of casual records submitted on paper. The last year was particularly tough. Completing the validation of 20 million records was an enormous job – our local volunteer teams did most of this but there were a lot of loose ends tie up. Simon Gillings did a fantastic job analysing the data, producing the maps and all the clever stuff. There was a lot of writing and editing to do, selecting photos and it was a big team effort to pull it all together at the end. Such a relief to finish, and so proud to see it published and being used.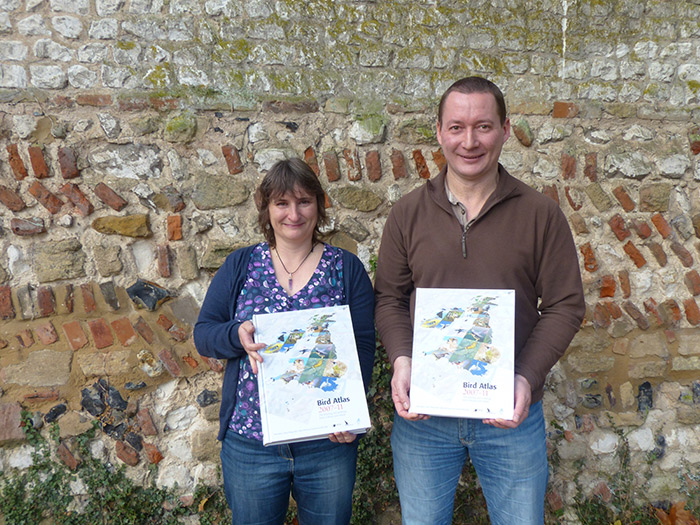 MP: When you flick through the magnum opus that the work culminated in (assuming you do occasionally!), are there things you would do differently in retrospect, both in regard to the publication and the project itself – or would you do it the same all over again?
DB: Yeah, I use the atlas frequently and look at maps on the online Mapstore (www.bto.org/mapstore) probably every week. We were pretty pleased with the book – the chapters, species accounts, the overall way it looked. The methods and fieldwork were robust and will stand us well for the future, but even since 2011 technology has advanced so much, so there would be advancements and improvements in the way we gather the records. There would be an atlas app for your smart phone I'd imagine. I hope I get the chance to be involved in the next atlas, though I'll leave the coordination to someone else!
MP: You're currently Head of Surveys at the BTO, heading the team that organises the volunteer-based surveys that are such a big part of the Trust's work. What are the biggest challenges of the job, and what changes would you most like to see to improve both the data gathered and its wider value?
DB: We're fortunate that our core surveys are well supported through a partnership with JNCC (on behalf of the country agencies), RSPB and WWT. However, we have many gaps in knowledge (population trends, population estimates) and funding for new surveys and repeat surveys is a real challenge. I think all birders can add value to their birdwatching records, just through added awareness. Think about whether you can add a breeding status to a record – was there a singing bird, were birds displaying, did you see young? Providing accurate grid references is really important too, especially for rare and scarce birds. Through my work with the Rare Breeding Bird Panel I see so many species for which breeding status is poorly documented, and I'm not thinking about really rare birds, but waders and ducks that we all might come across during our birding.
MP: Where is your local patch, and what's so good about it?
DB: These days I don't really have a local patch. The daily school run or going in early to work makes it pretty much impossible to go anywhere before work, and at the weekends we like to go birding at a number of local sites (and fit in numerous sporting engagements for our daughter). We probably visit Livermere Lake more than anywhere else. It's a natural lake surrounded by farmland in Suffolk, not far from Thetford. Most of the time there is nothing particularly special to see but it does turn up good birds, though it is heavily disturbed at times and birds don't always stay long. It's well known locally for a spring passage of Little Gulls and Black Terns. It usually has a decent gull roost here in late summer, at least until the shooting of released duck starts! I started birding here when I moved to Thetford in 1992, and we continue to visit regularly. Our best finds here are two Red-necked Phalaropes, Grey Phalarope, Red-rumped Swallow, Ring-billed Gull.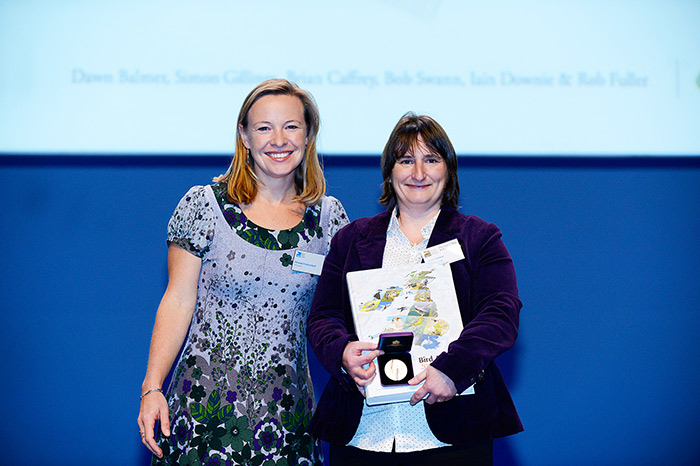 MP: You're well known for your love of gulls and their identification. If you were given a few lines to sell them to the Larophobe masses, what would you say?
DB: I do love gulls. I love the identification challenge, I love the excitement of scanning a flock – and scanning again, and again. I love their simple colours, their variability, smart adult plumage and their intelligence. Yes, they give you a headache somedays but that's part of the challenge. For me, the Mediterranean Gull is the finest of them all.
MP: In May last year you became the first woman to be appointed to the British Ornithologists Union Records Committee (BOURC), assessing potential firsts for Britain and managing the official British List. Was it an easy decision to accept the role, and 18 months later, are you glad you took it on?
DB: I enjoy my voluntary work with BOURC and I'm glad I took on the role. I've been interested in bird recording, lists and identification for many years, so it's right up my street. Of course, some records are more straightforward to assess than others (don't come much easier than Siberian Accentor), and I've enjoyed the research around some of the recent records and learnt a lot. Some records have been difficult and have taken a great deal of thinking time, looking at the evidence and making my best judgement possible. It's good to be involved and make a contribution. Just wish I got to see a fraction of the firsts we assess!
20 March 2018
Share this story
Tweet

Mark Pearson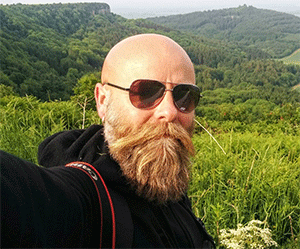 Mark is an obsessive birder, natural history writer, field ornithologist, speaker, guide and passionate conservationist. Originally from Flamborough, Mark recently returned to his beloved Yorkshire coast after many years elsewhere, and now calls Filey Bird Observatory home (where he juggles various roles for the Obs).
He has travelled extensively in pursuit of birds and wildlife but remains especially passionate about his native area. His writing is widely published, much of which is archived here, while his photographic nature journal Northern Rustic can be found here.
In Talking Birds Mark interviews some of the most well-known (and not so well known) birders from Britain and around the world. You can read previous interviews in the series here.
Other Talking Birds