Shot Buzzards found concealed on a North Yorkshire grouse shooting estate
Police interview eight people after grim discovery as story makes prime-time news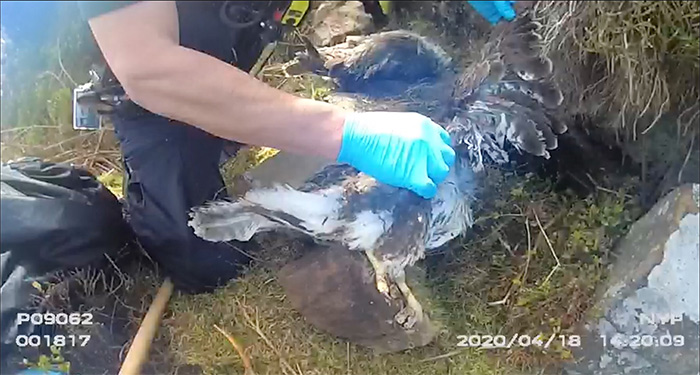 North Yorkshire Police is appealing for information after five dead buzzards were found hidden in a hole in the ground on land below Fox Hole Crag, on the edge of Bransdale in the North York Moors.
They released the following statement:
Following information reported to the police in April 2020, officers attended the location and discovered five dead buzzards. The buzzards were then x-rayed, with four found to contain pieces of shot.
So far, eight individuals have been interviewed under caution in connection with the incident. Enquiries are ongoing and if you have any information which could help this investigation please call 101 quoting reference number 12200063953.
All birds are protected by law, and it is a crime to intentionally kill, injure, or take any wild bird. Persecution of birds of prey is one of the five national wildlife crime priorities.
Find out more about how to recognise the signs of bird of prey persecution here:
Ends.
The news made national news on Friday evening when Channel 4 News ran a piece on the killings. Their Chief Correspondent Alex Thomson ran a hard-hitting five minute piece in which the dead buzzards can be seen being extracted from the hole.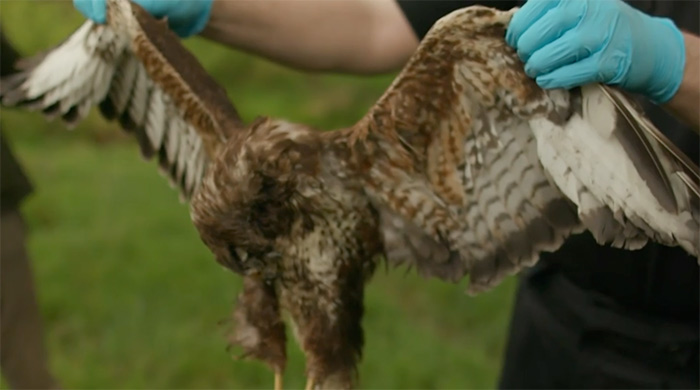 It a revealing exchange, inspector Matt Hagen left absolutely no doubt that it is gamekeepers who are the prime suspects in raptor persecution, here is the transcripti
Alex Thomson: Lockdown has seen a sharp increase in reports of birds of prey found dead. We joined Inspector Matt Hagen of North Yorkshire Police as he followed up reports of a dead bird of prey seen in the Nidderdale area.
Matt Hagen: I'm absolutely shocked and disgusted at the level of raptor persecution that I am coming across.
Alex Thomson: Inspector Hagen told us that of 30 birds he's collected in the past six months, only one has died of natural causes and his investigations lead clearly to a single group of suspects.
Matt Hagen: All the shooting investigations that we've got going on at the moment are involving gamekeepers on grouse moors.
Alex Thomson: All of them?
Matt Hagen: All of them.
Alex Thomson: Every single one?
Matt Hagen: That's right.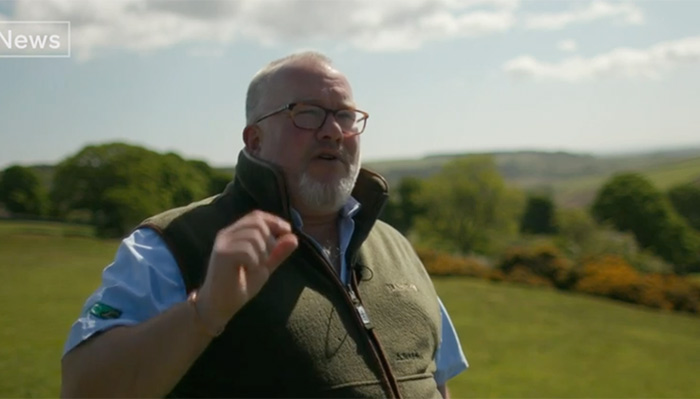 The six minute Channel 4 piece can be viewed here.
1 June 2020
Share this story
Tweet