RBA Annual Rarity Roundup 2019: Part 1
The first point of order any January is to check upon, or ferret out, any winter gems brushed off the outgoing year's tail. Often a rarity or two finds winter refuge on the relatively mild Isles of Scilly, and this time two of the islands had birds to bag for the 2019 list. The male Desert Wheatear on St.Agnes was no problem, showing well at Periglis till 14th January. However, the Eastern Yellow Wagtail which lurked St.Mary's earlier in the winter was a dimmer prospect, with the only sightings since mid-November fleeting and uncertain. Efforts paid off on 4th January when it was found again near Kitty Down. Though it remained somewhat erratic, it reared its head often enough for the islanders and the occasional visitor to connect by the time it left in early February.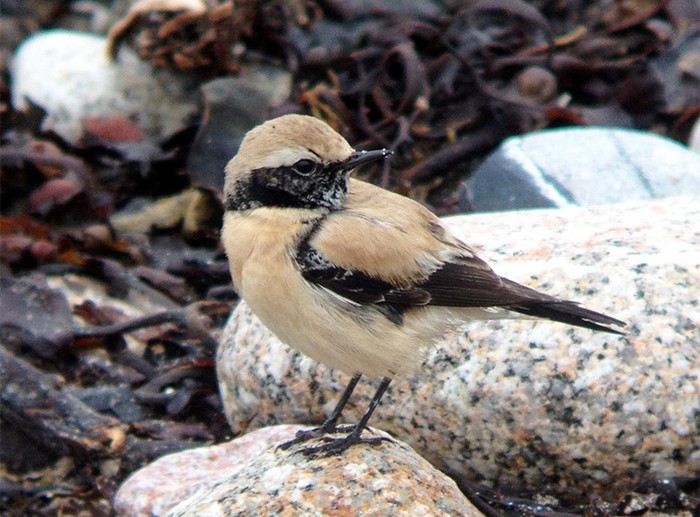 2019's first fresh offering was a Lesser White-fronted Goose picked out among the Pink-footed Geese hordes at Burgh-by-Sands (Cumbria) on 8th January. Now that we're at the other end of the decade from the popular adult which followed Taiga Bean Geese to Norfolk for two winters, this first-winter bird would have been a popular entree had it stuck. Alas, the story of this particular lost goose ended there, besides assuring readers that it has been given the thumbs up by the BBRC in spite of the slight niggle that it was with Pinkfeet.
We owe a lot to gardens and observant owners for turning up winter rarities by effectively amplifying observer coverage nationwide. That said, this January's garden bonus, on 23rd, was hard to miss. Mainly because it was an adult Ivory Gull. Evidently the bird wasn't on a high point in its life, being very weary, so was collected from the Stranraer residence (Dumfries & Galloway) by Hessilhead Wildlife Rescue. Once suitably fit, a public release was arranged for February 11th at Stevenson Point, Ayrshire, which was well-attended and raised vital funds for the charity. A fantastic result.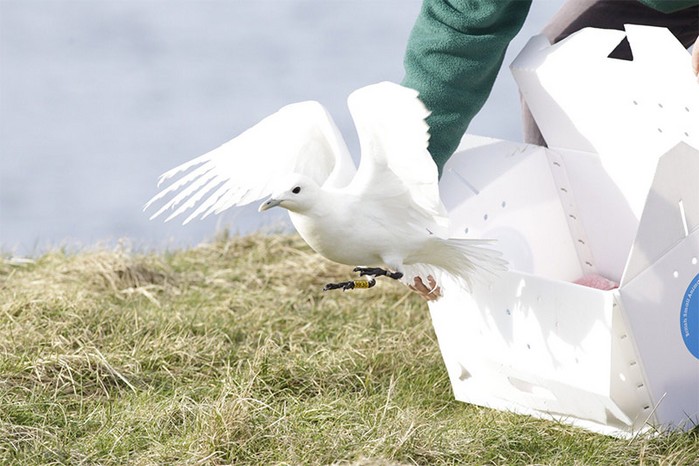 Winter seawatching can be enough to wreck the faint-hearted but it bears an under-appreciated potential for lifetime birding thrills. Once Toby Phelps and Matt Doyle agreed to call time on a late afternoon seawatch from Lizard Point (Cornwall) on 8th, Toby swung his scope to the east for a final boost to the Fulmar tally. He hadn't bargained for the Procellariiform which instead entered his field of view: an adult Black-browed Albatross. What's more, it afforded a full six-minute flyby for the two lucky observers, plenty of time to fumble together some phonescoped video footage. Being seen so close to sundown, there were hope enough that it pick up its journey nearby the next morning, drawing crowds to the Cornish coast overnight. Most chose Porthgwarra, hoping to catch it on its way west after it had gone through Mount's Bay, but it was those who took a punt on a repeat performance at Lizard Point who called it right. In fact, not only did it pass there again in the morning, it flew by for a third time late that afternoon, to the dismay of birders stationed at Porthgwarra from dawn till dusk.
February delivered what many will remember as the defining bird of 2019 to Shetland. One the first sights to greet the residents of a house along Tumblin Road at Bixter, Mainland, on the morning of 19th February was a Tengmalm's Owl perched contentedly in a spruce outside their window. Once local birders had confirmed the incredible occurrence, news was quickly released and wheels set in motion across the land. Given the pain - not yet dulled - of the suppressed Spurn bird of 1983, and the surreal untwitchable bird on the rim of an Orkney toilet last autumn, a lot rested on the owl staying put. Whether emotional baggage was lifted and joy lavished depended on how the twitch was played, with the bird immediately starting a day on, day off schedule, going missing every other day.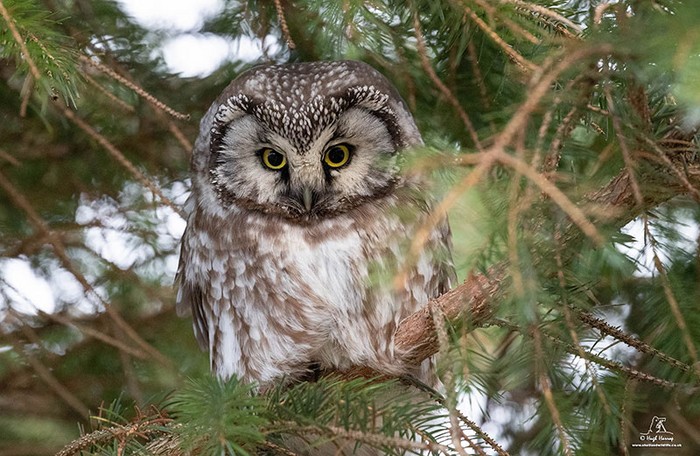 On 25th February, it moved to nearby Lea Gardens at Tresta and showed reliably until 2nd March. Quite unexpectedly, more than a month later, on 10th April, it was found there again and stayed four days before a remarkable relocation the next morning at Norwick on Unst. When such a low-key bird is refound so swiftly, so far away, even within somewhere as relatively bare as Shetland, it is tempting to wonder if we're more efficient as a birding collective than we give ourselves credit for. The bird's long stay and obliging nature meant that lots of birders came home from Shetland very happy. Most views of it were at its day roost, but some birders watched it become active at dusk and one day it was even seen feasting on a Ringed Plover, and it left a good many pellets to be collected as bony mementos!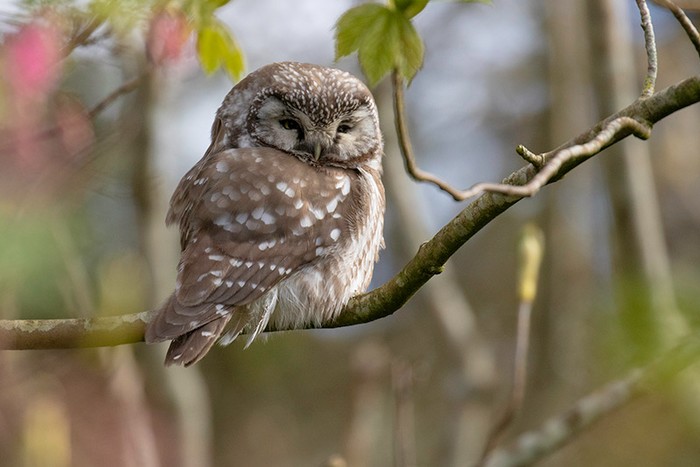 For the next of 2019's standout birds we look to the washes of Welney WWT (Norfolk). This is an important site for wintering wildfowl, where working through the flocks can pay dividends from time to time, as on 20th March when a drake Baikal Teal made an appearance. Scouring the area the next day, though, drew a blank. We'd all just have to wait a little bit longer...
Of course, now that it was late March, it was really time for a rarity of true spring flavour to open the season. The Isle of Wight is in prime position for tasty spring overshoots and this year a Great Spotted Cuckoo took up residence for almost a month, all the while pulling a steady flow of mainland birders across the Solent. Found on 21st March and staying put till 18th April, the bird was generally very obliging as it hoovered up caterpillars in its favoured area of Wheelers Bay. Interestingly, it was only the second Great Spotted Cuckoo to have been discovered on the isle.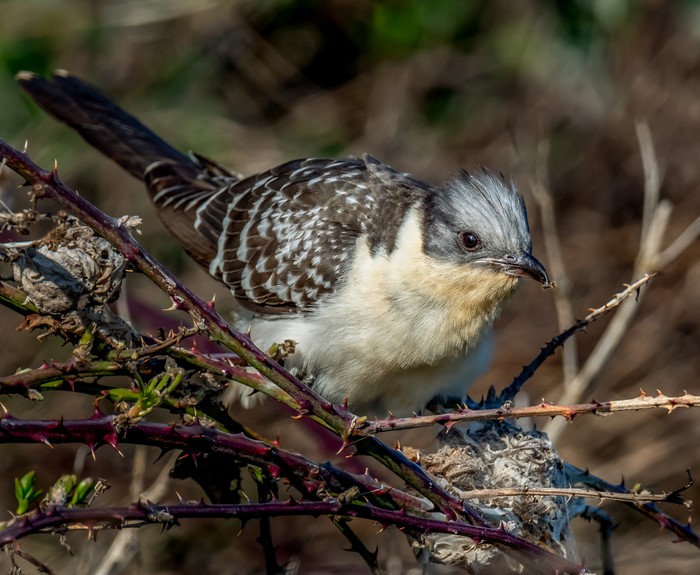 Three days after the cuckoo eventually moved on, 21st April, a garden in nearby Ventnor attracted a Slate-coloured Junco but it never reappeared. Indeed, most of the action in April took place at the end of the month. The most gripping find was a Mourning Dove on North Ronaldsay, Orkney, on 29th, set to stand as the ninth record for Britain, Ireland and the Isle of Man but the first spring occurrence. Though encountered late in the day, there was time enough for everyone on the island to secure close views but it clearly had places to be and couldn't be found in subsequent searches.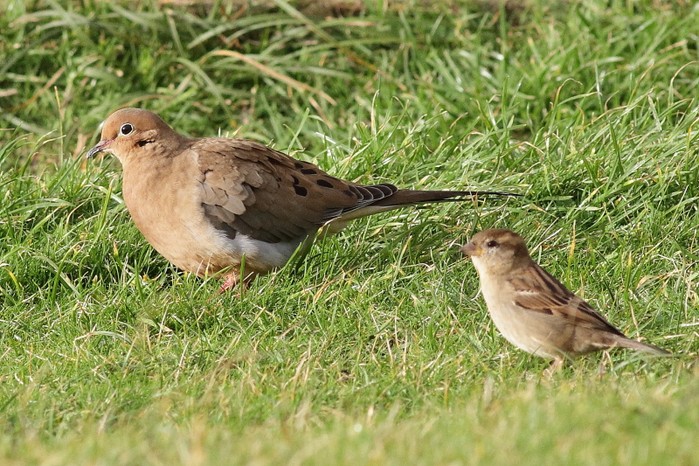 It is tempting to speculate whether the Slate-coloured Junco in a garden in Westward Ho! (Devon) on 26th April could have been the Isle of Wight bird from five days earlier, but equally it could have been a totally new arrival. Access was kindly arranged by the homeowner for the rest of the day and for most of the next, when happily this overdue first for Devon remained for an appreciative Saturday crowd.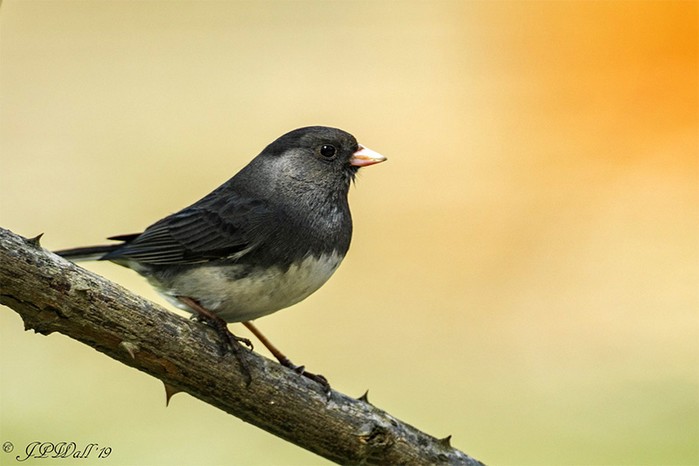 Similarly brief to the Mourning Dove and almost as rare - all going well this will be accepted as the 11th for Britain - was a vocal female Moltoni's Subalpine Warbler at Sands of Forvie NNR (Aberdeenshire) on 27th April. While all but one of the Moltoni's records involve birds seen since 2009, and it may well turn out to just about annual, subalpine looks fixed a peg or two further up the rarity ladder than either Western or Eastern Subalpine Warbler. Their tendency to turn up in difficult places and/or move on within a day or two has ensured it's still a wish list bird for many.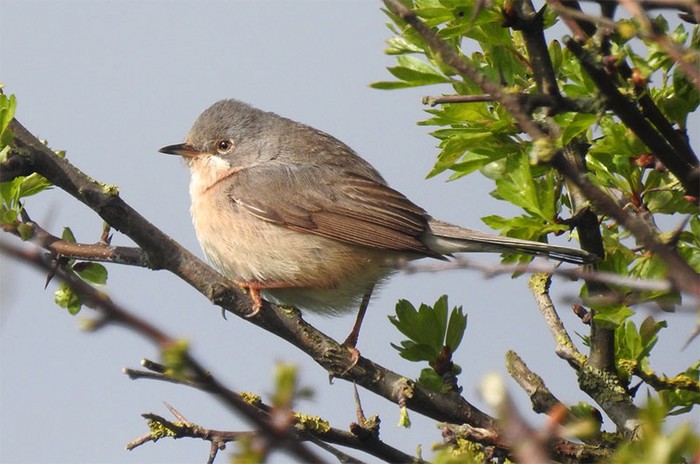 The chronicle of the Baikal Teal picked up again on 28th April, when it materialised on the Ouse Washes (Cambridgeshire). It saw through two days there before resettling on the Nene Washes, which proved to its liking to 21st May. Other late April highlights included another Black-browed Albatross sighting off Cornwall, when one flew west off Marazion on 25th, and a fleeting Greater Yellowlegs on Tiree on 28th, the first for Argyll in 17 years. Another Great Spotted Cuckoo showed up, too, from 30th April and hanging on to 14th May, in the area between Kelling and Weybourne (Norfolk).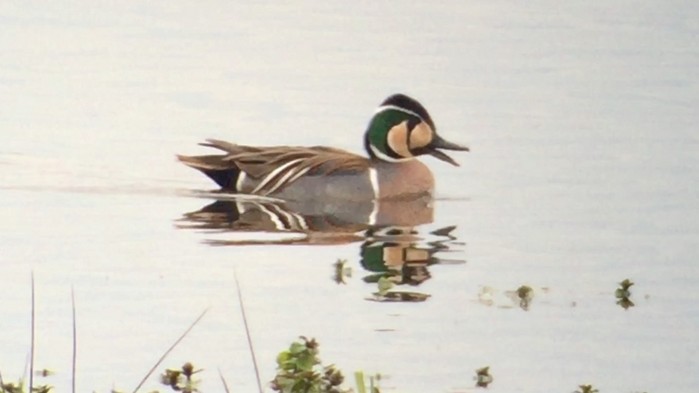 May kept us waiting a little while for anything high grade but once the first week was out it soon picked up good form. The first major rarity the month offered up was an American Bittern, found by RSPB staffers, at Loch Stiapabhat on Lewis (Western Isles) from the evening of 10th, staying two nights. Were it not for the popular bird in Suffolk last spring, a good handful of intrepid birders might well have made the journey, but this latest individual - the 63rd for Britain and Ireland but only the second for the Western Isles - was left for the Hebridean and Scottish listers.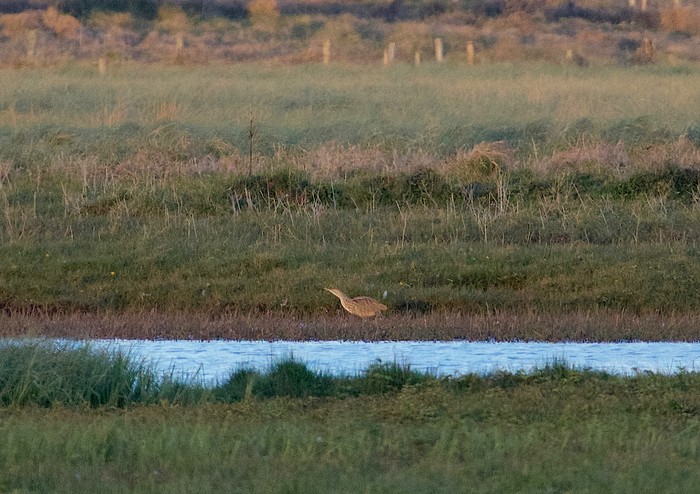 A female Collared Flycatcher at Easington (East Yorkshire) conveniently turned up on a Saturday morning, 11th May, and to add to the good fortune an Brown Shrike was discovered not far up the coast in the same county, at Great Cowden, a little later in the day. Being a showy, singing adult male in spring, this Brown Shrike enchanted those lucky enough to see it more than any other since the species' rarity status took a dive a decade ago. Both of East Yorkshire's offerings were short and sweet, with no sign of either the next day but another female Collared Flycatcher was trapped by the bird observatory on North Ronaldsay (Orkney) then quickly released with a shiny ring.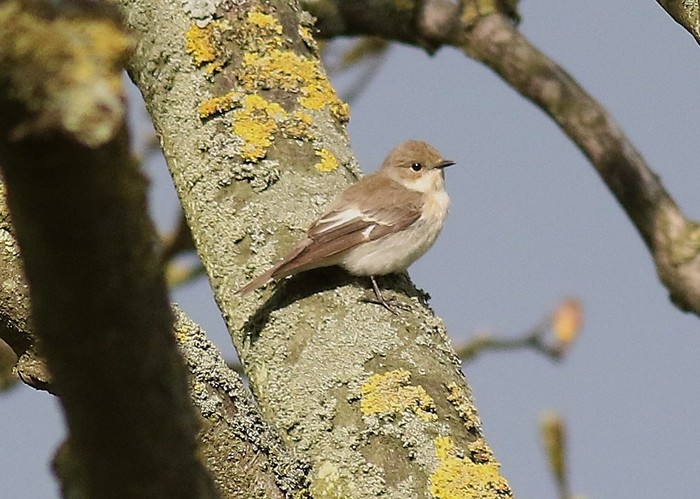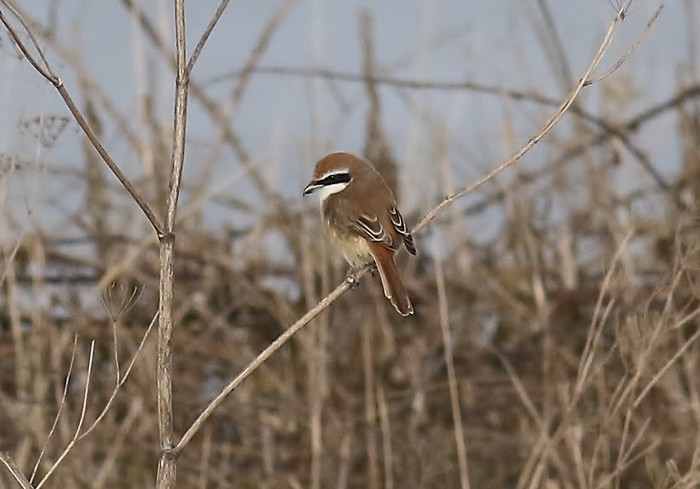 Starr Gate in Blackpool (Lancashire) does well, considering its geographical position, for seawatching and visible migration, but the Black-browed Albatross which sailed north on the wind off there on 11th May must be its top result to date. A fitting reminder that you don't have to be in the most ornithologically lucrative areas to hit upon gold. Indeed, Co.Kilkenny doesn't crop up much in the rarity world but a Scops Owl belting out its song in a garden near Mullinavat for four nights from 15th May certainly raised the county's profile.
Scops owl calling in my garden last night for over an hour. Recording attached. Verified by more experienced birders than me. Near Mullinavat, South Kilkenny. pic.twitter.com/feKMBI9IA8

— Adrian Allen (@KKbirder) May 16, 2019
Bardsey Island (Gwynedd) offered Britain's sixth Western Orphean Warbler on 19th May, the second for Wales following the celebrated Pembrokeshire bird of 2013, and a quality addition to the observatory's ringing tally. Of the five previous records, the only other spring bird was that at Hartlepool Headland (Cleveland) in 2012, the one that broke the 57-year block on the species since the first in Dorset. Anyway, for all its significance the Bardsey bird didn't see fit to hang around; in fact it wasn't seen at all after release.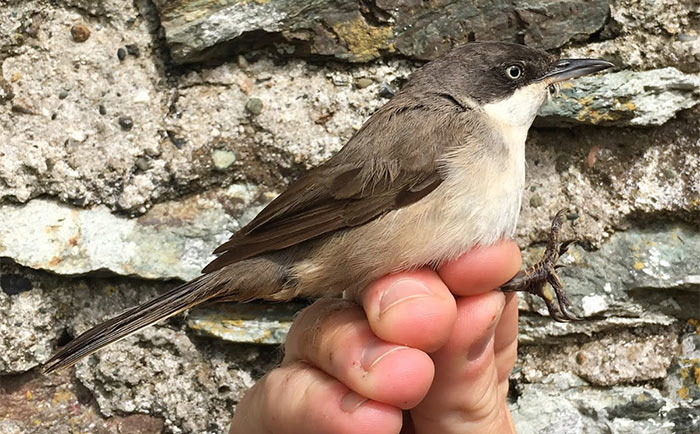 With two very twitchable mainland birds this decade, the Crag Martin at Beachy Head on 22nd May wasn't going to shake the earth in the same way, but had it lingered would have delighted Sussex birders, year-listers and anyone else who knows what's good. As it was, after a short while flying around Hodcombe Farm it headed north and was lost but was reported again briefly the next day by one lucky observer. Yet another infuriatingly short visitation - we are talking about the spring here after all - was an Upland Sandpiper at Sheringham (the first for Norfolk) on the afternoon of 26th May, pitching in a field before heading off west.
Thank goodness not all rarities slip away at an instant. A splendid adult Great Knot found at Skaw, Unst (Shetland), on May 30th lingered there to 4th June. Not only that, it surely provided the most intimate views and photographic opportunities available of this species to date in Britain. 'Great Dot' of 1996 this was not. Vagrant New World warblers in spring are a tier above most things in life and the Myrtle Warbler on Ramsey Island (Pembrokeshire) on May 31st was no different. A beautiful first-summer male, this second-for-Wales spent a night but vanished by the time boats brought visiting birders. The same day the warbler arrived in Wales, a female Cretzschmar's Bunting at Minsmere RSPB (Suffolk). When first encountered, it was put out as an Ortolan Bunting but once murmurings started up about the possibility of it being the far rarer species, the bird went to ground. Luckily, it was tracked down by a lone birder later in the day and photographed well. These shots sealed the deal as a female Cretzschmar's Bunting but seeing as that was the last sniff of it, the wait for a convenient mainland bird continued.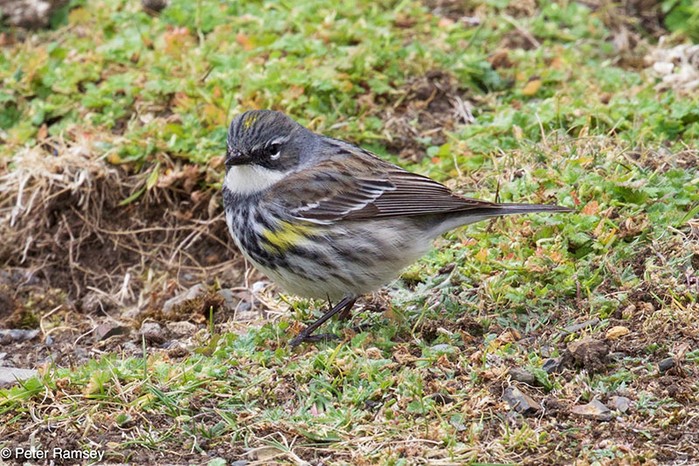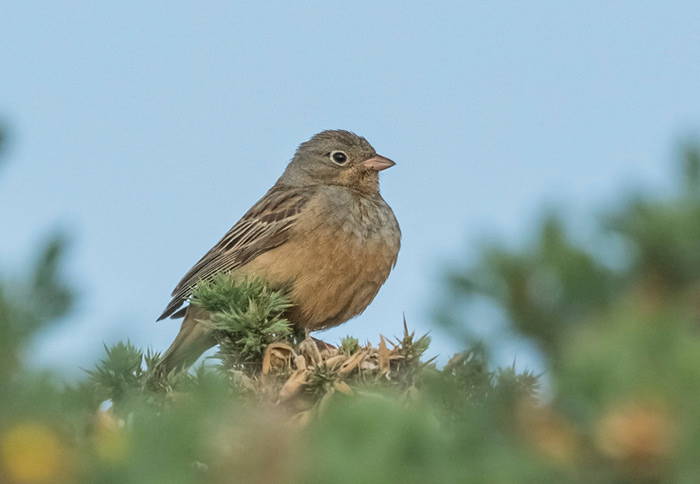 June introduced itself with a Sardinian Warbler in fine voice at Skaw, Whalsay (Shetland) on 1st, moving on after 4th, and a Roller which made an evening appearance at Crimsworth Dene (West Yorkshire) on 2nd, where it hunted from wires. The next day brought a Calandra Lark to North Uist. Its arrival date bore some extra significance; despite May claiming the clear majority of records, none have bled through into June before. It pains me to say it, but again this evening find was very much somewhere else unknown by the next day.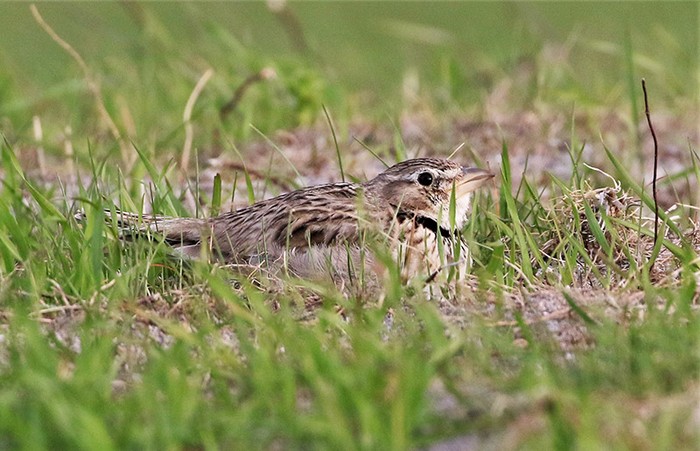 The ringed American Royal Tern which made incorporated venues in West Sussex, Anglesey, Pembrokeshire and Scilly into its 2018 tour rocked up once again on the Hayle Estuary (Cornwall) on 3rd June. There is rested a short while before heading out into Carbis Bay, spending enough time in the area overall for quite a few Cornish birders to get to the scene before it was all over. Which it was, all to soon for everybody else who has been led a merry dance by this bird.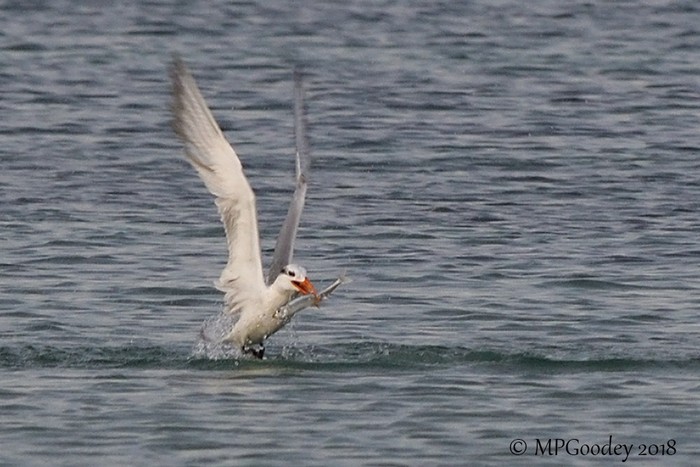 Monks' House (Northumberland) has a firm standing in British birding history, being one of the early bird observatories run in the 1950s by Eric and Dorothy Ennion. The area doesn't get much attention from beyond the county boundary these days but a Baillon's Crake on the Monks' House Pool on 5th turned heads. A first for Northumberland to boot, it's a shame it goes on 2019's one day wonder list. Less rare but worth a mention here for obliging big audiences in early June were a Black-headed Bunting at Flamborough Head (East Yorkshire) from 7-9th and a male Lesser Grey Shrike at Horsey (Norfolk) from 8-17th.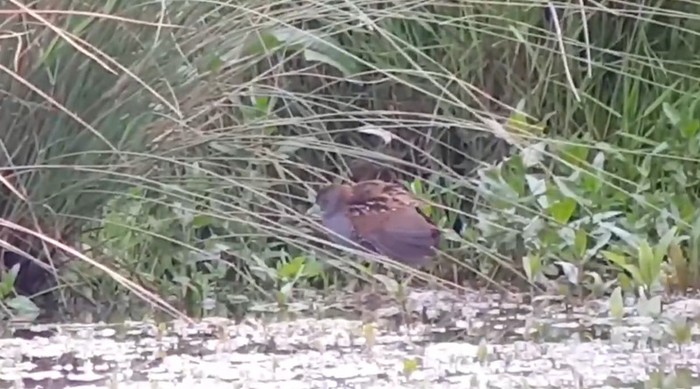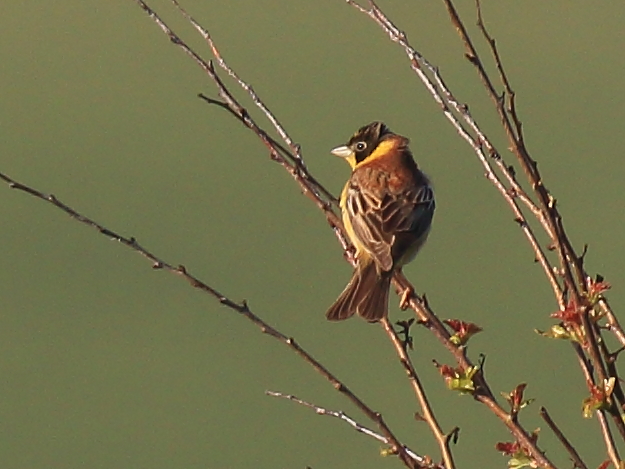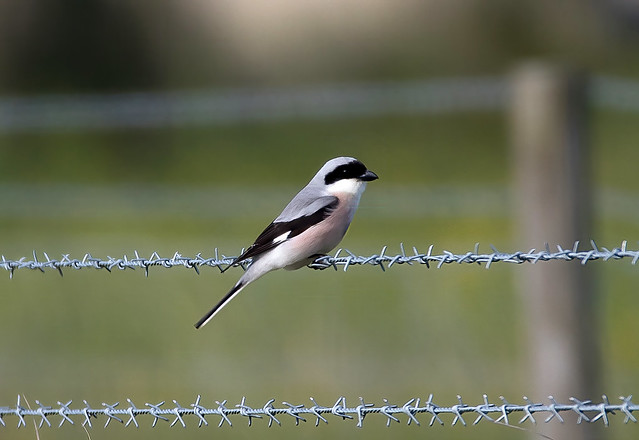 On Islay (Argyll), a White-crowned Sparrow was photographed during its brief stop in a garden on 12th and is set to become the ninth British and fourth Scottish representative of its species. Mid-June worked its magic for rare waders, with a Black-winged Pratincole hawking Frampton Marsh RSPB (Lincolnshire) from 18-21st and a Terek Sandpiper on the Ythan Estuary (Aberdeenshire) on 13th (perhaps one at Dornoch Point in Highland from 28-30th June was the same?). The pratincole made Frampton the fourth site in Britain to have attracted all three species on the British List. Fair Isle turned up an extraordinary double act on 16th, catching both an Eastern Olivaceous Warbler and a River Warbler in the observatory's nets, these staying two and three days respectively.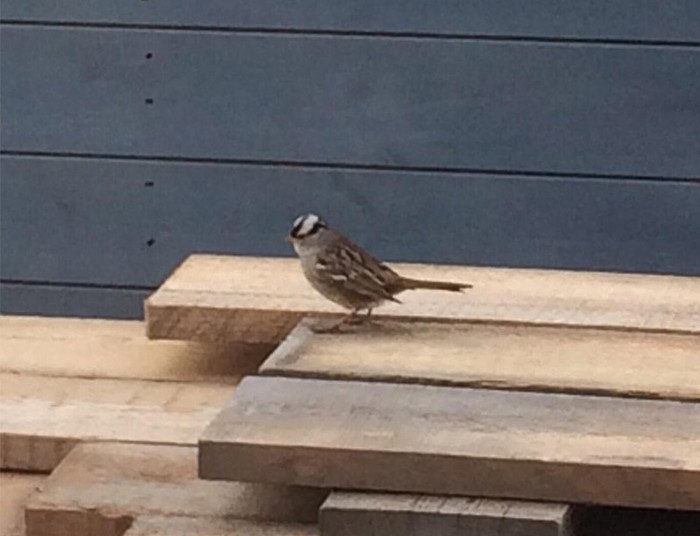 The RV Celtic Explorer has become synonymous with cutting edge seabirding in and around the waters of Britain and Ireland. Its Bermuda Petrel 'just' 195 miles off the Co.Kerry coast in 2014 being its centrepiece to date. A South Polar Skua will never blow minds in the same way as the mythical Cahow but it was about time one was photographed well at sea. That time came on 22nd June while the vessel cast its eye over waters 110 miles south of Mizen Head (Co.Cork). Paul Connaughton secured a series of gripping photographs, nailing the crucial primary moult score.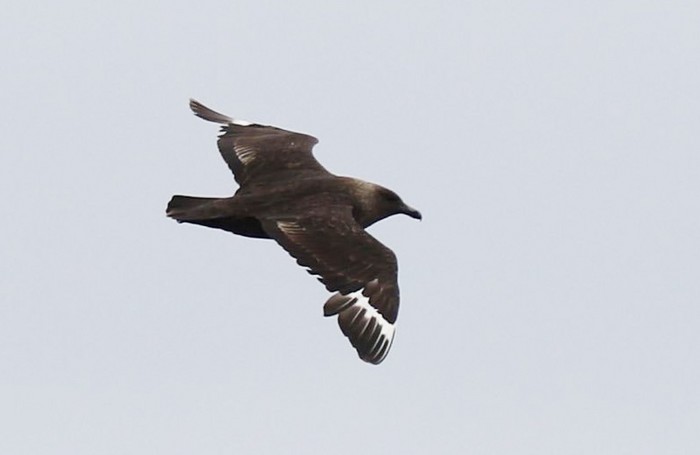 One day later and we mega-alerted news of a Blue-cheeked Bee-eater at Achnahaird (Highland). Agonisingly, it spent just 10 minutes on the wires there before shooting off to the west. Teasingly, that's one minute for each Blue-cheeked in Britain before it, or for each year since the last record, that semi-twitchable bird in Kent.
In compensation, the southwest came up with two high quality birds. First was another Slate-coloured Junco at Abbotsbury Swannery (Dorset), which performed in the car park for the latter part of 21st, the third in Britain this spring! Fast in its wake was extraordinary news of a male Little Bustard at Slimbridge WWT (Gloucestershire) on 23rd. Over its four days on site the bird was always distant and aloof in the tall grass, but it reared its unmistakable head and neck often enough for most patient birders to connect. Of course it was only four-and-a-half years since the twitchable Yorkshire female, but a male staying a little longer was a guaranteed crowd-puller. There's a lot to be said for the WWT staff who were very helpful in organising escorted access to the area each day. It's hard not to speculate whether the bustard and the bee-eater may both have been strays from Central Asia.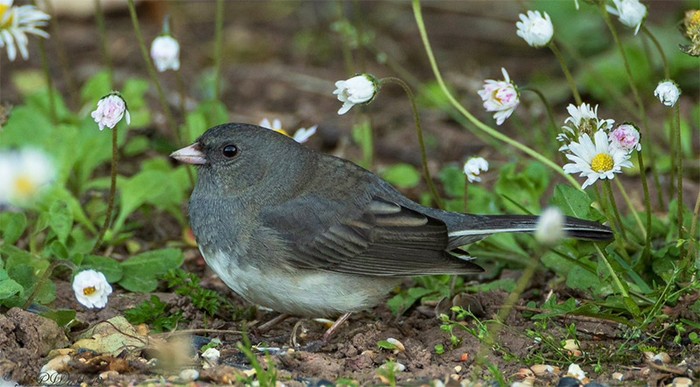 In mega-rarity terms, the June concluded with a Sooty Tern photographed off Bempton Cliffs RSPB (East Yorkshire) on 24th. Snapped as it flew northwest just before midday, the tern made a surprise reappearance about 20 minutes later before it definitely moved on. Within the hour it had crossed into North Yorkshire, being clocked off Filey Brigg just before 1pm. For the lucky observers, they'd just bagged a first for Yorkshire. Everybody else just had to enjoy the pictures.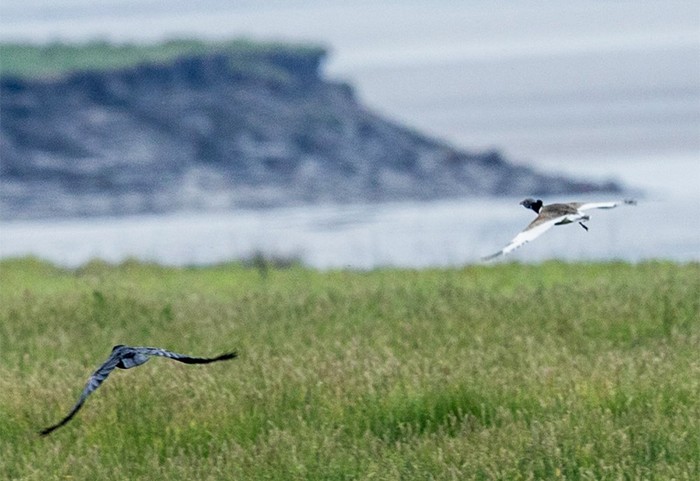 I suppose we ought to check in on that Baikal Teal again. Yes, it was still floating around at the end of June, not doing any favours for itself apart from presumably having quite a nice life at Druridge Pools (Northumberland) without a care for what any committee makes of it. It had been in the area since 3rd June, having decided the night before that Skinflats Lagoons (Forth) was too far north, and had spent late May in East Yorkshire.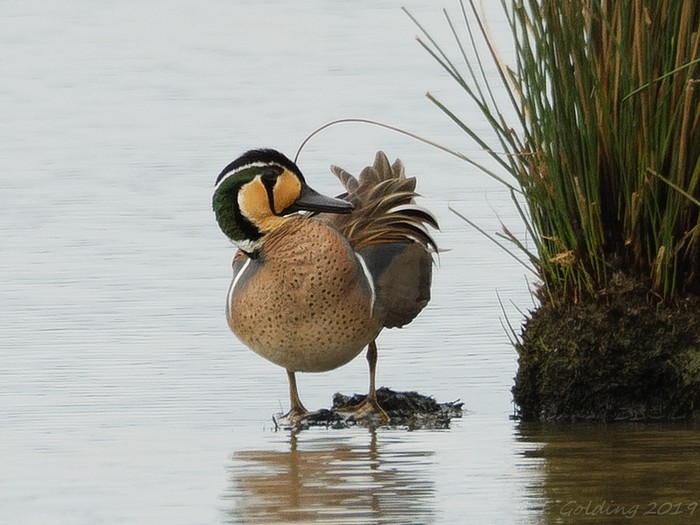 There we have it, the cream of the crop of British birding in the first six months of 2019 with all the joy and frustration that's intrinsic to the pursuit of rarities. Like most springs, all too often it felt like chasing shadows but there were enough birds on offer that anyone able to react quickly will have some class birds to remember. Even without anything else, what more could one ask for than a twitchable Tengmalm's Owl? Anyway, there was a lot more 2019 to come...
David Campbell
24 December 2019
Many thanks to all contributors for their photos and videos this week.
Share this story
Tweet