Villagers buy their own nature reserve to protect Turtle Doves
Staple, in Kent, is becoming one of the best breeding sites for rare Turtle Doves after several RSPB members, who live in the village, joined forces to save the species.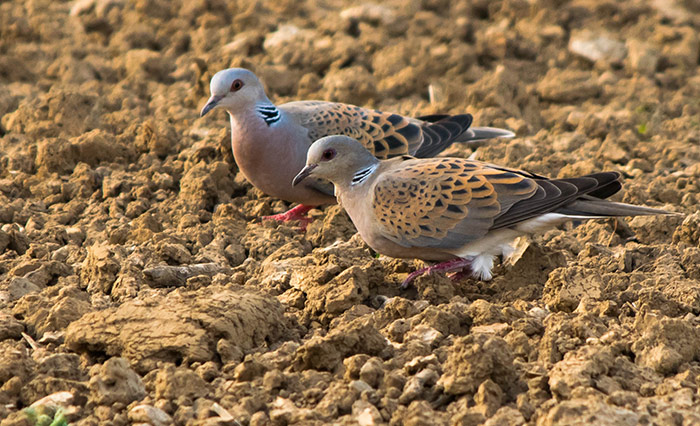 The village has been a summer home to migratory Turtle Doves, which are one of the UK's most threatened bird species, for over eight years. When their feeding ground was being sold last summer, passionate conservationists David and Ann Tingey and David and Bridget Burridge stepped in, using their own money and donations from friends to buy the plot.
A flock of eight Turtle Doves are now frequently seen foraging at the site, following habitat improvements and help from RSPB. Villagers came together to support the project and a pond, hide and hedge have all been added to improve the site for fledgling birds.
"Digging the pond has paid dividends not only for the Turtle Doves, it has also supplied water for many other visitors like grey partridge, yellow wagtail, hobby and many, many linnets to name but a few.'' said the Tingeys.
This July, the 'Friends of Staple Turtle Dove Summer Field' have access to the hide to watch the new breed of young without disturbing the sensitive species. The friends include Staple resident Andrew Edginton, aged 14, who was the winner of the RSPB's WildArt 2016 competition. He is photographing the Staple Turtle Doves from the hide as part of a stunning series.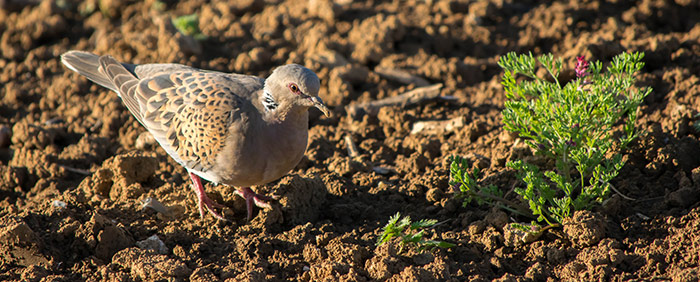 Andrew knows he is lucky to have such unusual subjects for his photography: "I love nature and art, so it's amazing to have such rare and beautiful birds right on my doorstep. I feel so privileged but I wish more young people had a chance to see them or to even hear the purring of the doves."
The RSPB will continue to support the village as part of Operation Turtle Dove, a national conservation project dedicated to halting the decline of the UK's only long distance migratory dove.
"Turtle Doves are declining at an alarming rate; this iconic bird has suffered a 93% UK population decline since 1995. The actions of our RSPB members have shown that with a little passion and commitment anyone can help the wildlife on their doorstep, even an incredibly threatened species, and it's so encouraging that their efforts are already showing success." Nicole Khan, RSPB Turtle Dove Conservation Advisor
"The sight of so many Turtle Doves from the hide is really exciting for us and we are extremely grateful for the support shown by villagers, friends and the RSPB for this project." added David and Bridget Burridge.
24 July 2017
Share this story
Tweet