Sandwich Terns breed at Minsmere for first time in four decades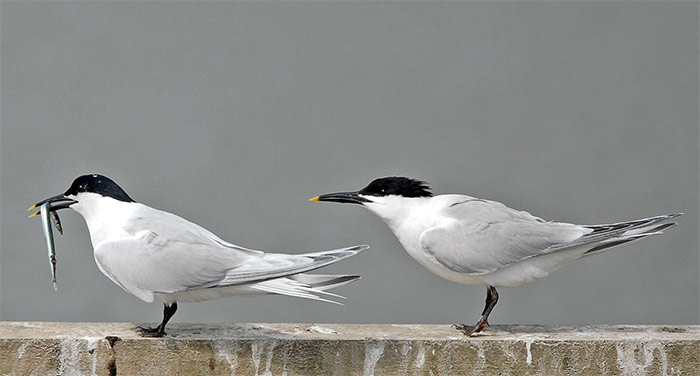 One of Suffolk's rarest breeding birds, the Sandwich Tern, may be making a comeback after breeding successfully this year at the RSPB's Minsmere nature reserve for the first time in almost 40 years.
The Sandwich Tern is a very white 'sea tern' with a black cap and bill with a yellow tip, which distinguish it from other terns. It feeds mainly on sandeels and small fish, and many of its surviving UK breeding colonies are on nature reserves.
Before the 1970s, a large colony of Sandwich Terns nested on Minsmere's famous 'Scrape' – a shallow manmade lagoon dotted with islands – but since the last successful nesting attempt in 1978 they have only tried to nest occasionally and without success, until now.
This year, seven pairs of Sandwich Terns settled to breed on the East Scrape, successfully rearing four chicks so far. They are thought to be the only Sandwich Terns to breed in Suffolk this year.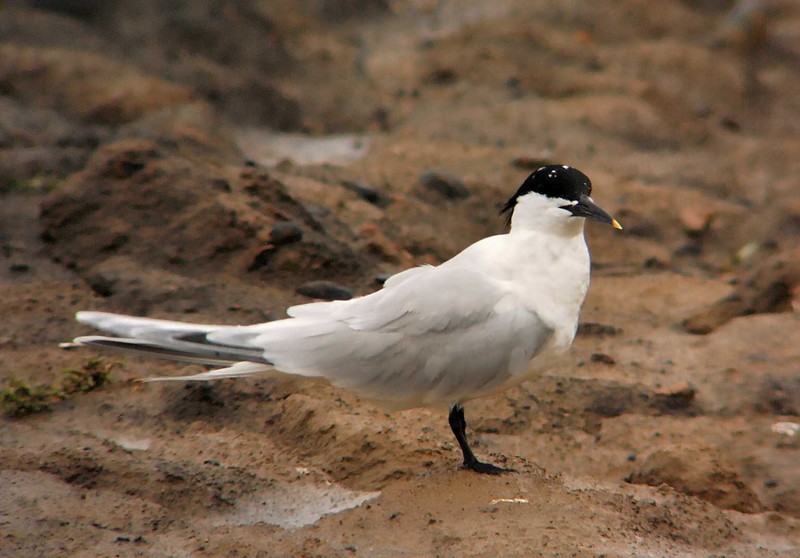 RSPB Minsmere Site Manager, Robin Harvey, said: "The success of the Sandwich Terns is great news and an indication that our careful management of the Scrape is to their liking. Hopefully this is just the start and we'll see more pairs breeding here in years to come.
"It's not just the terns that are having a good year either as we've had a record breeding season for Mediterranean gulls at Minsmere, with at least 28 chicks fledged from 35 nests. With black-headed gulls and common terns also nesting on the Scrape there are lots of young seabirds to see on the reserve this year.
"This good year for gulls and terns is especially encouraging seeing as seabirds collectively are the one of the most threatened groups of birds globally. It's great to know that here at Minsmere we are helping to maintain the populations of these vulnerable birds."
Minsmere, on the Suffolk Coast between Aldeburgh and Southwold, is the RSPB's flagship nature reserve in the East of England, and is one of the most wildlife-rich reserve in the country, with more than 5,000 different species having been recorded on the site.
21 July 2017
Share this story
Tweet