Rare Bird Alert, Reliable Bird News Services Since 1991
Latest birdnews
(Click for full details) :
RBA Birdnews on Twitter
You can now receive the RBA birdnews direct to your Twitter feed. From breaking megas, the latest rarity and scarcity updates and all your local news, it's all there. It works on any device on which you can view Twitter, including many devices for which there are no dedicated birdnews apps such as Windows and Blackberry.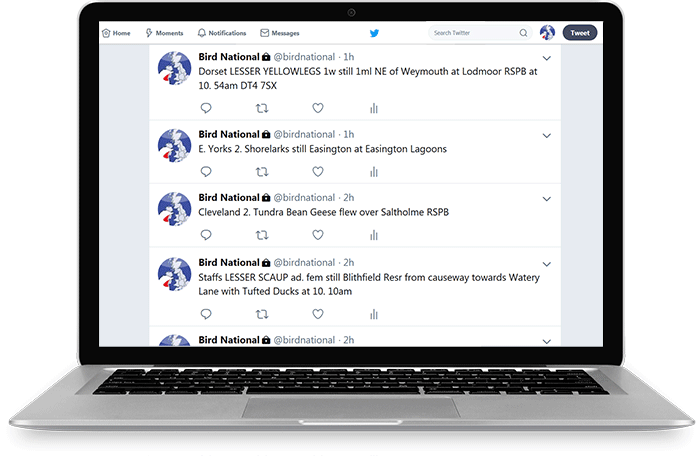 The birdnews feeds
We have 11 different news feeds covering Britain and Ireland. Western Palearctic. Please don't submit follow requests for the feeds until you have emailed us (details below) and have had a reply.

Works on all phones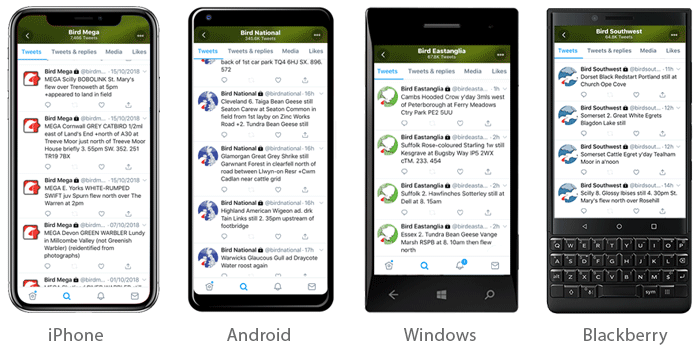 How much does it cost?
Usually £100 per year
Special Offer buy it today for JUST £69 for 1 year
Subscribe Today
Simply Email Us and we will get you set up. Please include a daytime phone that we can contact you on.
Once your subscription is in place you can cancel within 14 days - no questions asked - effectively a 14-day free trial
Latest photos



Latest article
Jon Dunn brings you his regular take on the week's comings and goings from around Britain, Ireland and the Western Palearctic. More here >
A new study shows patterns uncovered by community scientists over 50 years have repercussions for both wildlife and people. More here >
New research provides some of the strongest evidence to date for the idea of evasive mimicry, a strategy in which animals protect themselves from predators by matching the colors or patterns of agile relatives. More here >