RBA Annual Rarity Roundup 2018 Part 2
The Isles of Scilly are renowned for both the archipelago's summer seabirding opportunities and its track record for autumn vagrants, so it is a beautiful thing when they chime together. Birders over for the pelagics were gently whisked into autumn when a Solitary Sandpiper arrived on Tresco on 15th August. It provided a fantastic bonus for visiting birders for the following 10 days (during which time a Spotted Sandpiper spent a few days on St. Mary's).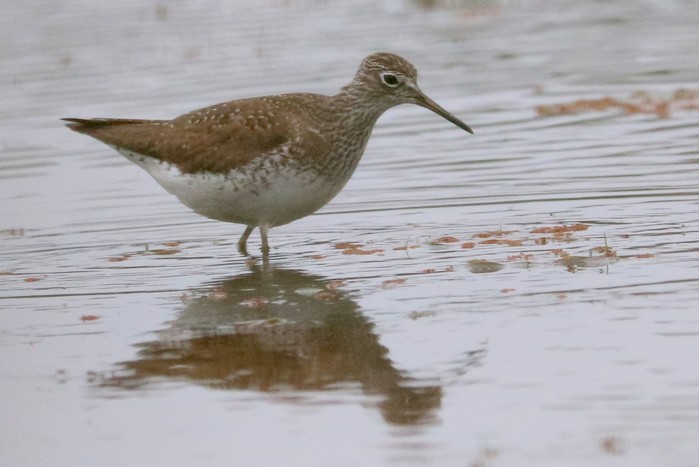 It wasn't long before the first crowd-puller of the season was delivered to the mainland. On the evening of 21st August, a juvenile American Black Tern was neatly identified among its congeners patrolling Burrowes Pit at Dungeness RSPB (Kent). Like the Horned Lark and Taiga Merlin from earlier in the year, this falls into the camp of currently lumped taxa which are distinct enough to warrant hope of an upcoming split, and intriguing enough to forget all about that, just go and lap up. It was a reliable sight from the comfort of the reserve's hides to 30th August. 2012 was when the last bird graced Merseyside and Greater Manchester but there was no six-year wait for the next occurrence, the Bann Estuary (Co.Derry) hosting another juvenile from 10-18th September.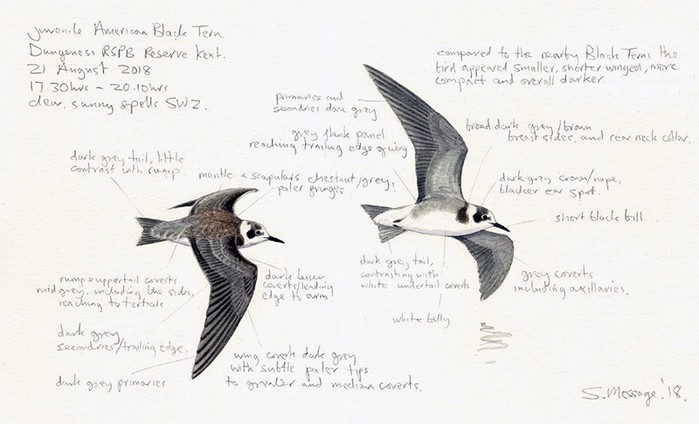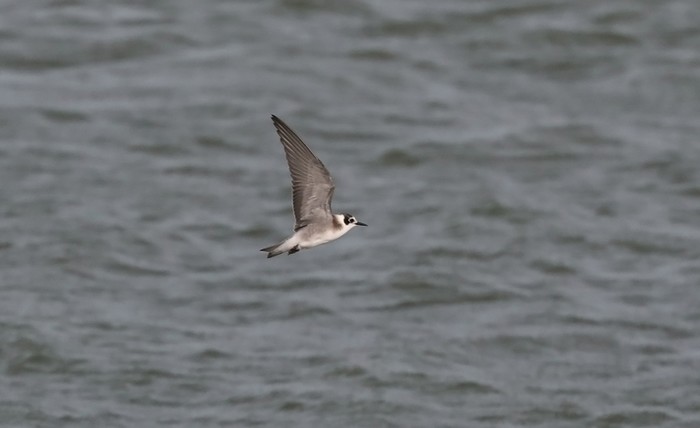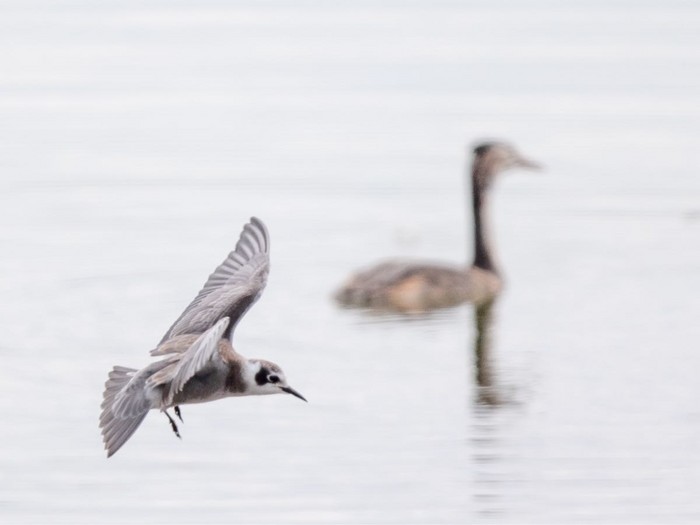 By the end of August, five Aquatic Warblers had been reported in the south-west of the country, with two birds apiece for Hampshire and Dorset, and another in Cornwall. It was entirely natural that two of these were birds which had blundered into mist nets then melted away upon release, and all the others were serendipitous finds which were just as quick to vanish. Its status as one of the toughest regular vagrants to latch eyes on was firmly maintained.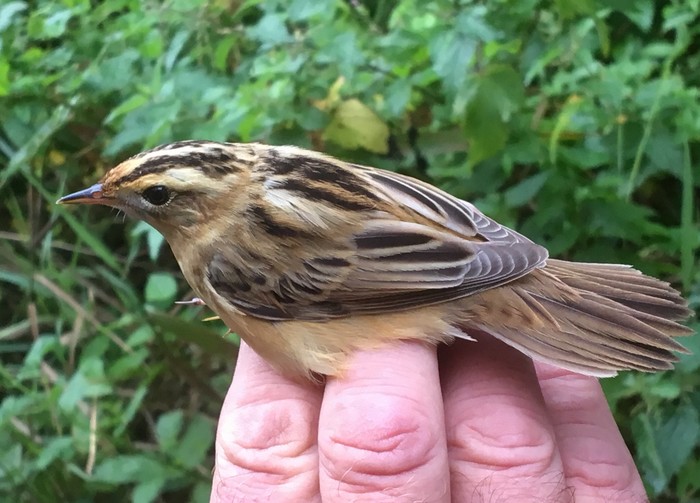 In an unremarkable autumn for waders, the only true headliner aside from the Solitary Sandpiper was an adult Stilt Sandpiper at Frampton Marsh RSPB (Lincolnshire) from 22nd August to 3rd September. Tracked down nearby the next day, it was followed by another individual at Inch Island Lake (Co.Donegal) from 27th September to 14th October.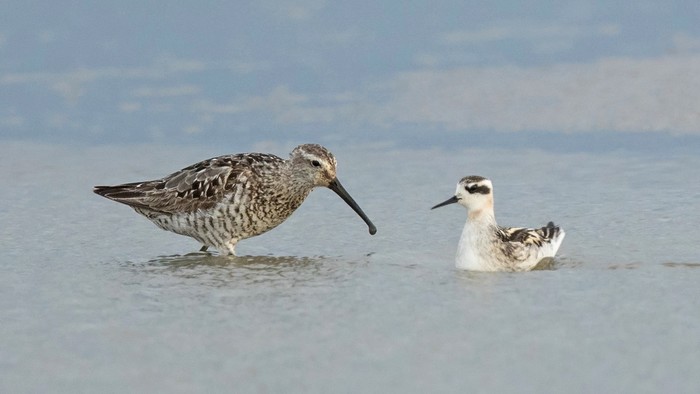 The legendary island of Foula (Shetland) provided the first American passerine of the season with a White-throated Sparrow on 7th September. As the weeks passed and other fabled isles struggled to produce at their usual rate, Foula churned out a strong suit of rare and scarce. Chief among these was, neatly, a White-crowned Sparrow which shared the island with its White-throated cousin from 30th September till the latter was last seen on 9th October, meaning both species were within walking distance of each other for some 11 days. The White-crowned hung on an extra five days; having hosted Britain's last (ninth) bird exactly a year previously, Foula is developing an unearthly knack for pulling in rare sparrows! An American Buff-bellied Pipit on 1st October was another of the top picks from the island this autumn but an altogether affair, gone by the next day.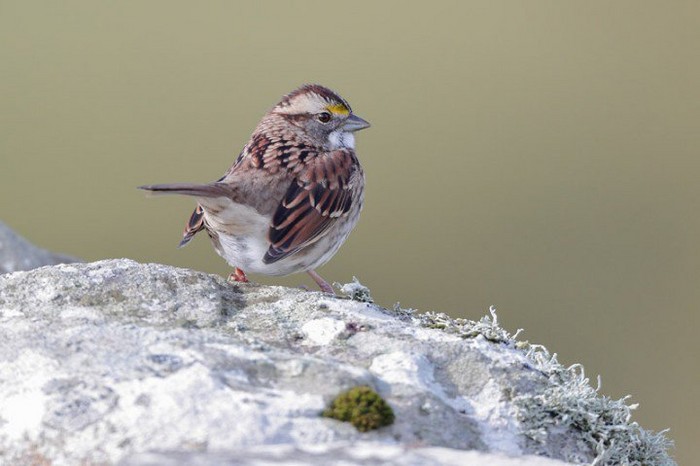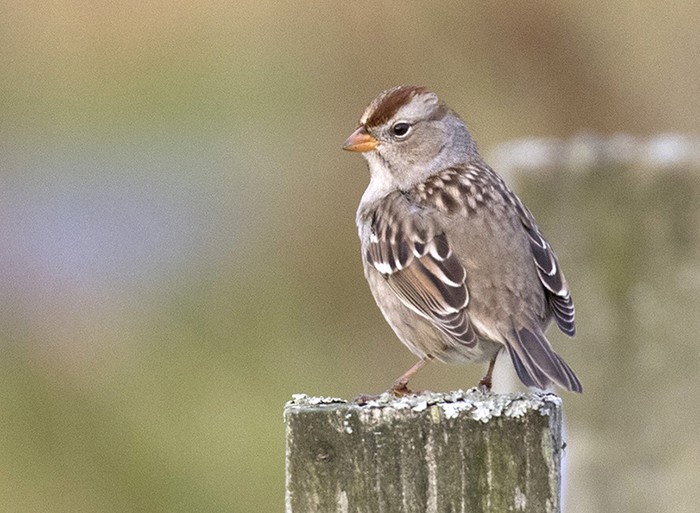 Red-eyed Vireo is always a quality bird to see and often a forerunner to rarer Yank landbirds. The first bird turned up on que in the Nanjizal Valley (Cornwall) on 20th September. By 23rd October, a further six had turned up across the British Isles, with two in Co.Cork, singles in Co.Galway and on Scilly, one on Lundy (Devon) and another in Cornwall. Of these, the Scilly bird, on Bryher from 19-24th October, was the most accommodating, providing one of the clear highlights of the Scilly season.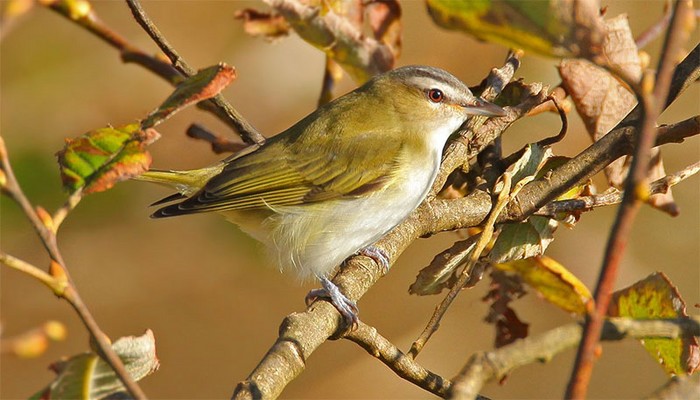 The vireos formed the grounding for what turned out to be a very respectable autumn for Nearctic passerines. The showstopper was of course the Grey Catbird which was discovered just shy of Land's End at Trevescan (Cornwall) on 15th October. The first-winter bird frequented a small area of scrub behind Treeve Moor House for some 15 days, allowing the ghost of the 2001 Anglesey bird - a far more challenging twitch - to be firmly laid to rest. The only record besides the 'Saturday Catbird' individual is a one-day wonder on Cape Clear (Co Cork) in 1986, so this unblocking Cornish bird will become just the third record for Britain and Ireland.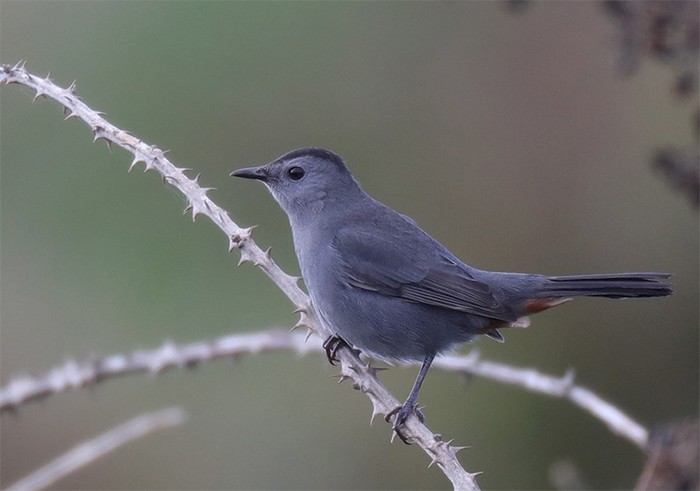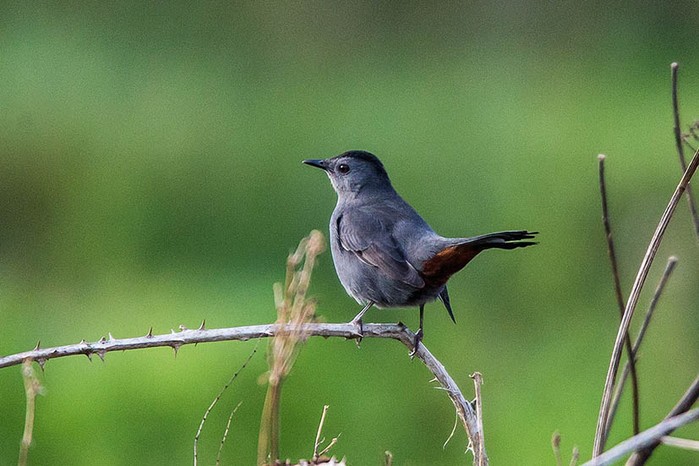 Hot on the heels of the Grey Catbird's arrival was a Scarlet Tanager on Cape Clear (Co.Cork) from 16-21st October and a Baltimore Oriole which pitched up on Barra (Western Isles). In similar fashion to the catbird, it became the mascot of Northbay House from 17th October, loitering in surrounding vegetation for five days.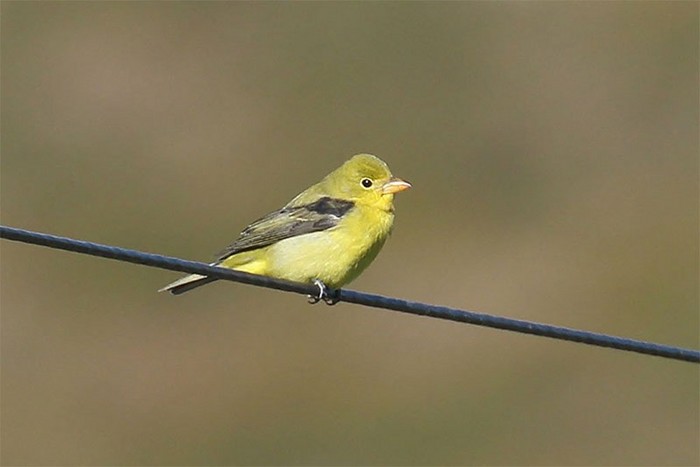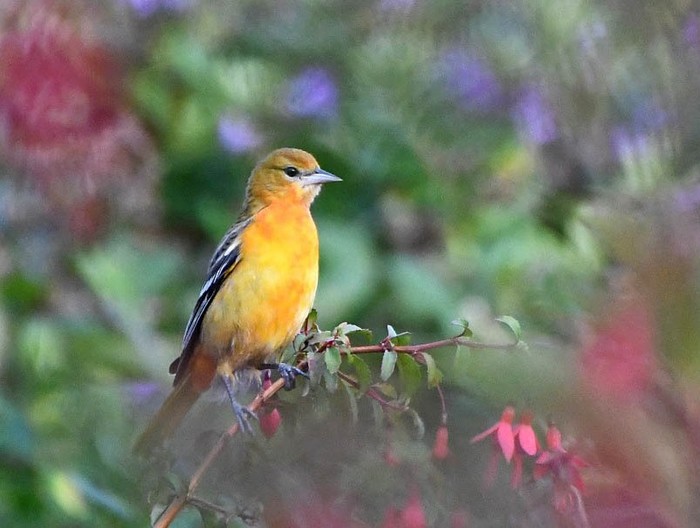 October was a veritable Catharus fest, starting with a Swainson's Thrush on Yell (Shetland) from 9-14th. Three days later, another Swainson's was found on Cape Clear (Co.Cork), along with Ireland's first Veery, the latter staying a night, while a Grey-cheeked Thrush materialised on St. Agnes (Scilly). The Grey-cheeked played hard to get to 24th before taking its leave but was followed by further birds at Rendall, Mainland (Orkney), on 28th and another - showier - Scilly bird on St. Mary's from 29-31st. Unfortunately, a Bobolink on St. Mary's on 15th October quickly went to ground, as did the final big transatlantic vagrant of the autumn, an American Robin on Lundy (Devon) on 26th October.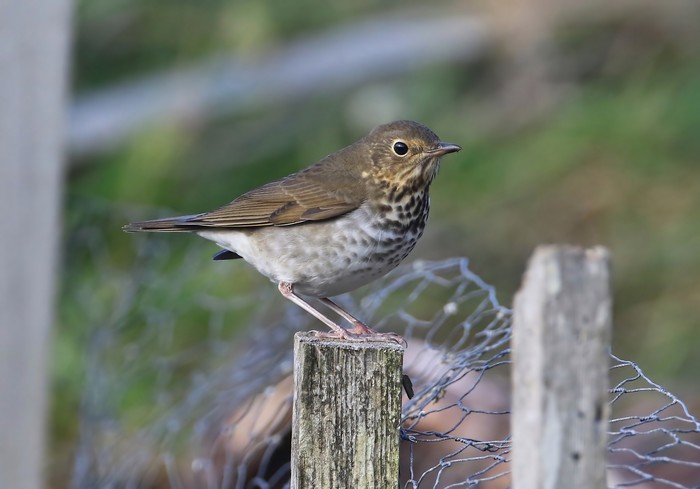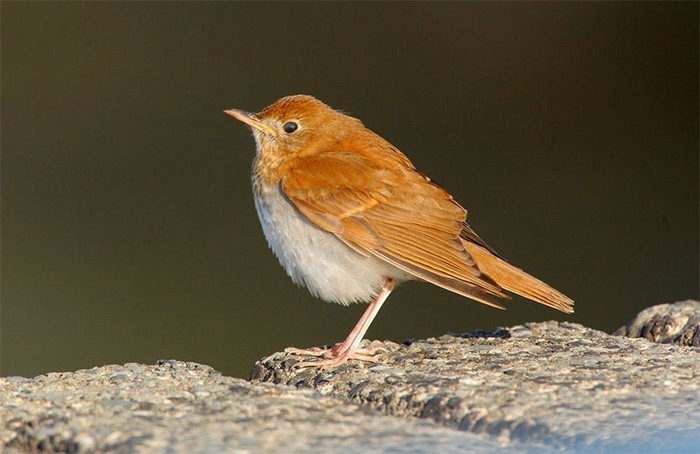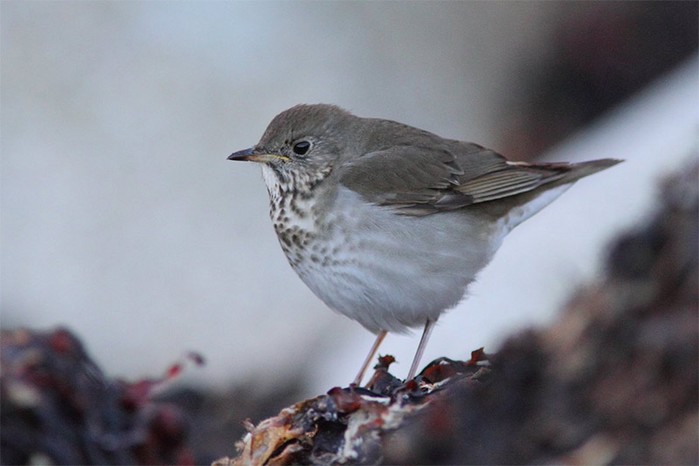 Despite an easterly airflow becoming a rarity in itself, a few Palearctic vagrants broke through against the odds, or on a short-lived swing of the wind. One such highlight for visiting teams of birders on Shetland was a Yellow-breasted Bunting at Vatshoull, Whalsay, for two days from 22nd September. This is certainly one rarity for which it now pays to be in the right place at the right time, with ever fewer records of this Critically Endangered vagrant from the east and recent occurrences generally being in awkward places and rather fleeting.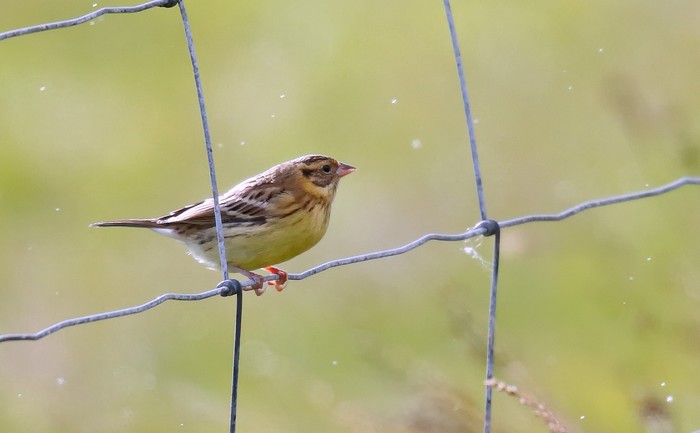 Brown Shrikes stationed themselves at Soapy Cove (Cornwall) from 29th September to 4th October, and at Weybourne Camp (Norfolk) on 21st October. Photographs revealed what was first identified as a Greenish Warbler on Lundy (Devon) on 7th October to be a Green Warbler, Britain's fifth on acceptance. A boat full of birders made the crossing the next morning but drew a blank. Similarly desirable, reports of a Two-barred Greenish Warbler at Holkham Pines (Norfolk) from 16-17th October gave birders the run around.
A smart Eastern Yellow Wagtail was an exciting find on Unst (Shetland) on 3rd October. It was closely followed by a showy individual on Tresco (Scilly) from 11-14th October, of which a sound recording was obtained. The Scilly season ended up finishing in style with a Blyth's Pipit on St. Mary's from 31st October to 4th November.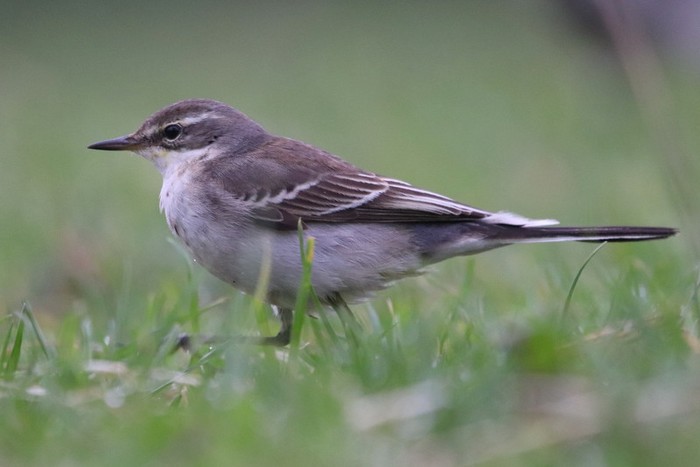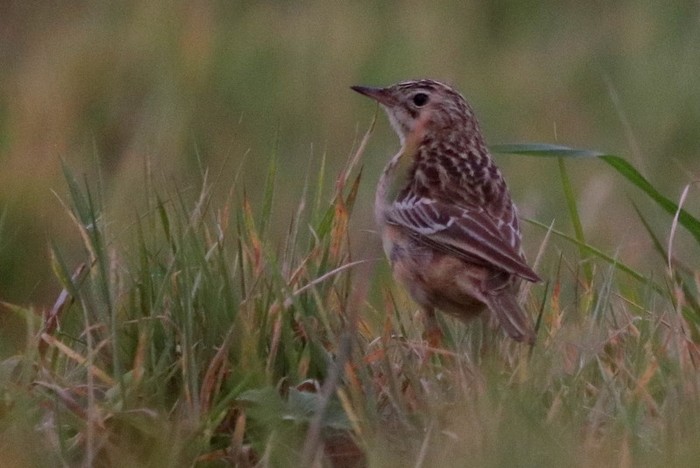 An unexpected feature of mid-autumn in Ireland was a fly-by Bridled Tern at Castlegregory (Co.Kerry) on 12th October but the biggest event of the autumn was the identification of Britain's first White-rumped Swift over Hornsea Mere (East Yorkshire) on 14th October. Delivered on a southerly airflow and noticed in the late afternoon, there was no hope for anyone a significant distance away, but anyone near enough to strike that day connected. Predictably, there was no sign the next morning but the power of late autumn southerlies had been demonstrated in style. The same airflow brought the forerunners of a quite extraordinary influx of Pallid Swifts.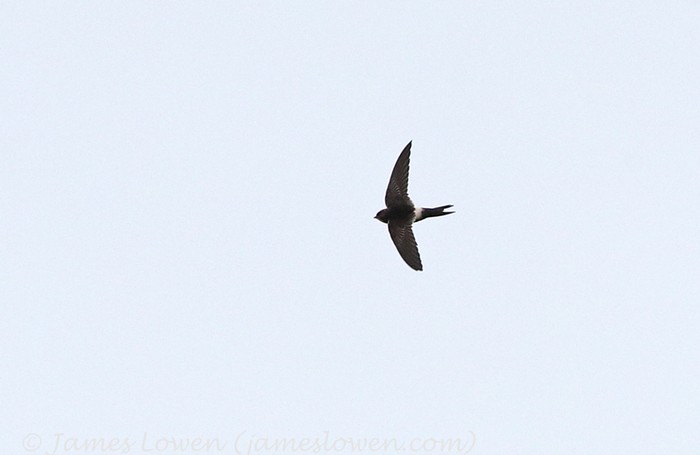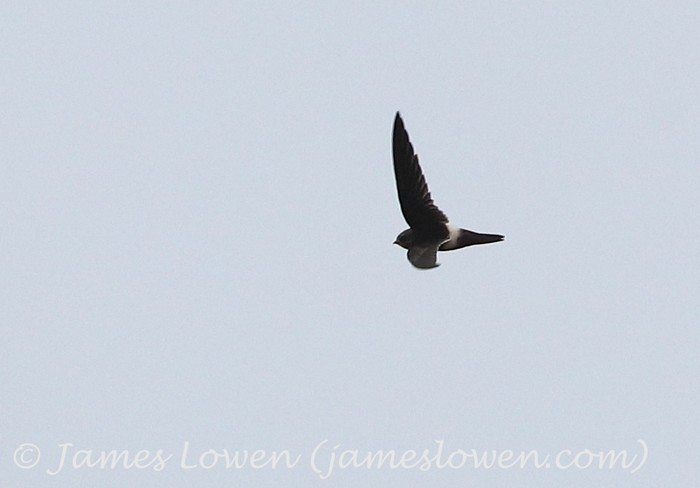 The first for Ireland, and following just three British records (the last in 2009), a Taiga Flycatcher on the hallowed Shite Lane of Galley Head (Co.Cork) on 25th October was big news. It was found early enough in the day for a good few Irish birders to connect but any keen British birders were thwarted by the bird's overnight departure. Fair Isle produced a male Siberian Rubythroat on 28th October but this too was gone by the next morning, and the wait continues for a mainland bird.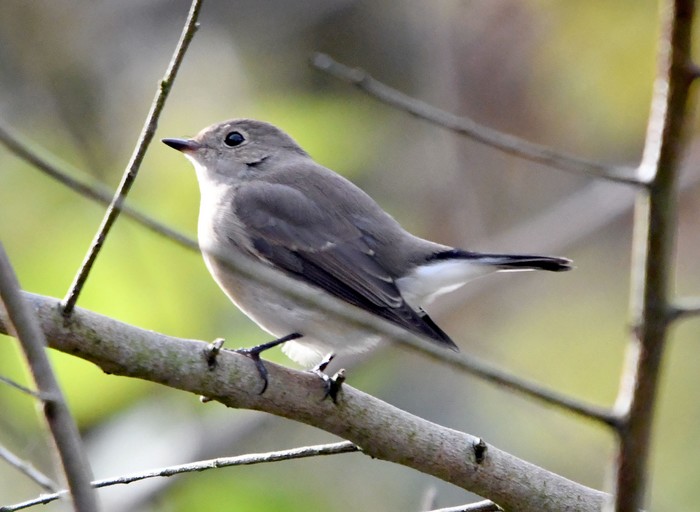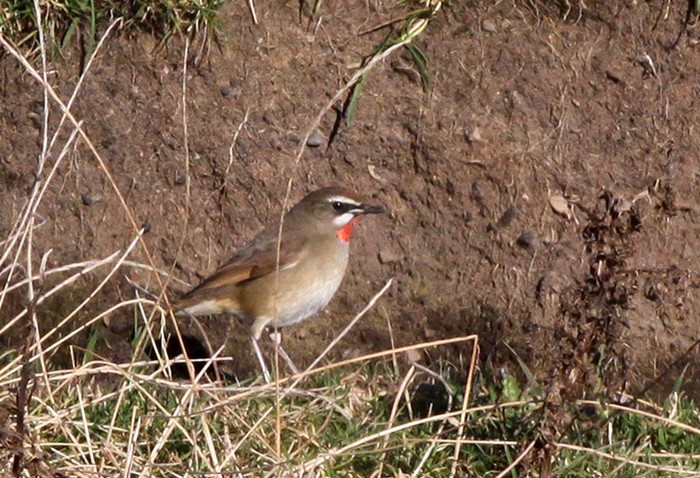 November came round the bend in the most surreal fashion, causing a viral sensation within the birding world. A photograph of a Tengmalm's Owl looking typically dumbfounded as it sat on an undisclosed Orkney toilet on 2nd was shared online that day. The tantalising lack of detail had some birders on the case for clues, while others, unable to entertain the thought of a twitch to a cubicle, seized the chance to squeeze out puns. Those bursting for gen quite smartly deducted that the bird was mostly likely seeking shelter in lighthouse facilities but searches came up short. On acceptance, it will sit as the eighth for Britain and sixth for Orkney but the wait continues for a bird available to the masses.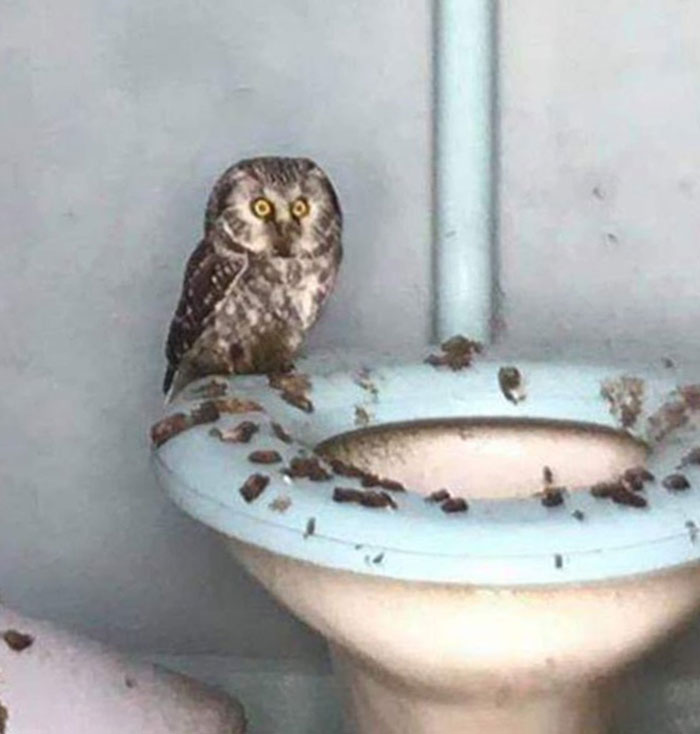 The Spurn area (East Yorkshire) struck again on 4th November, with a Dusky Thrush in Easington for a short while. A county first and just the 14th for Britain, its speedy exit will have been galling for locals. Much further north along the coast, at Hartlepool Headland (Cleveland), a Little Swift afforded spectacular views on 11th and till mid-morning the next day. Over the following few days, the aforementioned Pallid Swift influx reached a climax, with candidates turning up all over, though only a proportion were seen well enough for solid identification. By the end of the third week of November, an incredible 32 definite Pallid Swifts were claimed, including some which were well enough settled to allow appreciative crowds to gather. Indeed, it was the twitching of one at Hartlepool Headland which led to the Little Swift being picked up.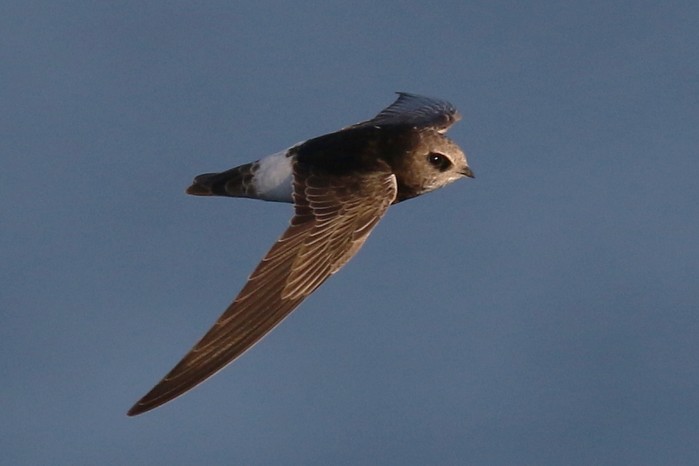 The first in a run of Hume's Warblers was unearthed at Durlston Country Park (Dorset) on 6th November. By the end of November, East Yorkshire had two to its name and Devon had another, while Kent later threw in a bird at Lade from 2-10th December.
Two further Eastern Yellow Wagtails were discovered in early November. The first was around Sumburgh (Shetland) from 8th and ended up racking up a rather long stay, although it did go under the radar for some time. Anyway, the bird met an untimely end on 4th December when it was snatched by a passing Sparrowhawk. The other Eastern Yellow Wagtail was, unsurprisingly, on the Isles of Scilly, residing on St. Mary's from 14th November to at least 20th, and probably seen in flight in early December.
Ireland's third Mourning Dove, and a fine addition to 2018's haul of Nearctic waifs, patronised gardens in Doonloughan (Co.Galway) from 12-16th November. Following initially vague reports, public viewing of the bird was sussed out towards the end of its time in the village. Ireland served up another treat in the form of a Bufflehead found near Clonakilty at Ballinacariga Lough (Co.Galway) on 26th November was surprisingly only the third to ever be encountered in Eire. It went on to stay to at least 15th December.
On 5th December, Whalsay (Shetland) hosted the year's second Dusky Thrush but it was a similarly brief affair to the November's Yorkshire bird. Thus 2018 became the third year this decade to produce two of this formerly near-mythical rarity, and Britain's grand total is set to rise to 15 records. It's incredible to think that, prior to 2010, one has to dig out the rarity report for 1987 to find the last record.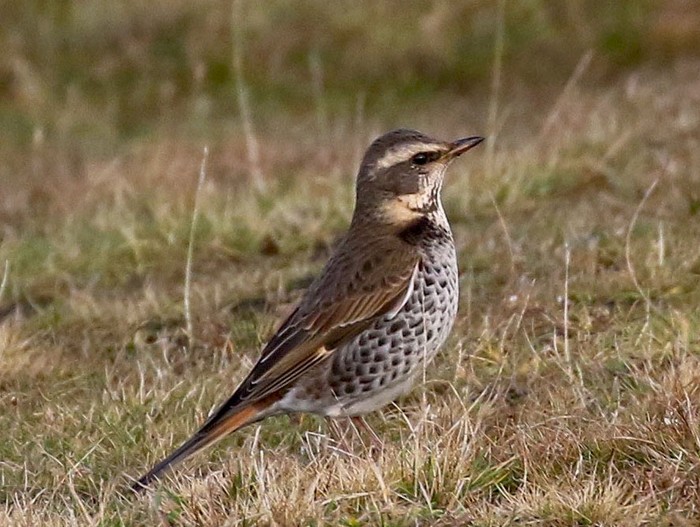 For anyone unable to get to Pagham Harbour in the summer, the exciting discovery of an American Royal Tern at the serene Traeth Lligwy (Anglesey) on 10th December offered another chance. A Welsh winter setting is an emerging theme for Royal Terns, with two previous birds turning up there in November or December, though this was the first for Anglesey. Present into the late afternoon, a good number of birders took a punt and arrived for first light the next day. Although it was nowhere to be seen at first, it showed up within about an hour of first light and performed for the entire day. The following day saw a widescale dip, however.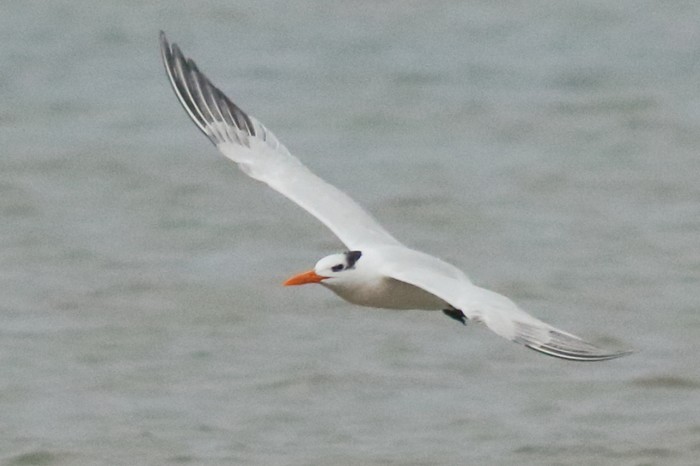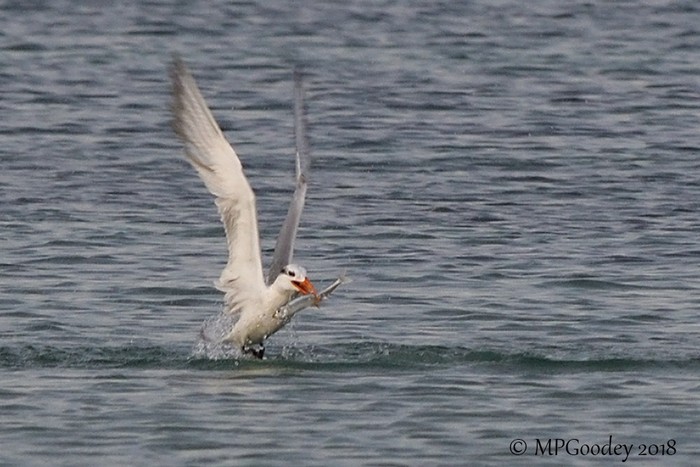 Quality birds continued to materialise towards last orders, though catching up with them was another matter entirely. A juvenile Ivory Gull which floated past Craigbulg (Aberdeenshire) on December 12th would have been widely appreciated had it fixed itself on some rotting carcass, but it was not to be. It was the same with a Black-throated Thrush near Swindon (Wiltshire) the same day, about which word got out a day late, the bird having gone anyway.
Looking back on 2018, undeniably a year which demanded fortitude from even the most hardcore birders, a couple of things become clear. Firstly, even years which feel slow at times will come packed with the wholly unpredictable moments of thrilling madness which birding is all about. And, secondly, in years like this it is all about seizing opportunity. Yes, for painfully long spells we endured the wrong weather at the right time but when the charts shifted in our favour, incredible birds were there to be found.
David Campbell
14 January 2019
RBA Annual Rarity Roundup 2018 Part 1
Share this story
Tweet