RBA Annual Rarity Roundup 2018 Part 1
Having only made itself available for five days in November 2017, the return of Surrey's female Horned Lark to Staines Reservoir on 22nd January was a welcome opener for the New Year. All the while it must have escaped the festive season on one of the more secluded banks in the wider reservoir neighbourhood. Quite what dictated this Nearctic visitor's loyalties to the variably public swathes of Spelthorne concrete will remain an ornithological mystery, but we can be glad that its renewed soft spot for Staines Reservoir persisted to 14th April. This was ample time for everyone interested in this distinctive (but currently lumped) bird to pay it homage, though figuring out to which form it belonged among the American grouping had to stay in the realms of fanciful speculation. DNA analysis offered no solid answers but the intriguing suggestion of a western source population.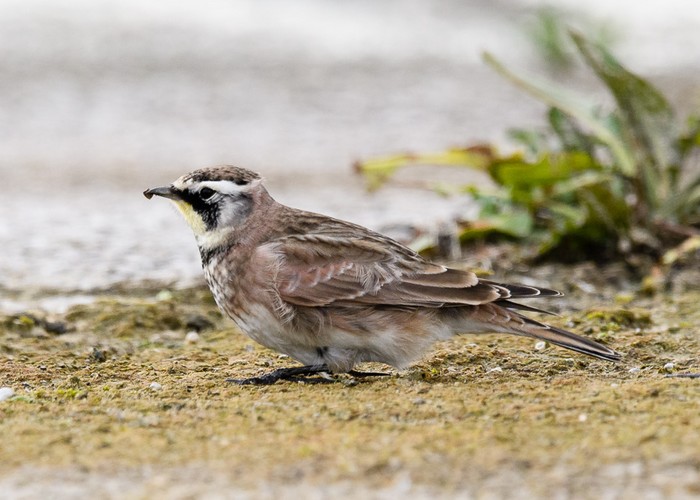 Another alluring Nearctic subspecies to sink our teeth into appeared in Highland between Thurso and Scrabster on 3rd February, a Taiga Merlin (columbarius, the nominate form of the species). The daunting prospect of tracking down a creature as slight and stealthy as a Merlin was dissuasive enough to potential admirers, despite odds being on for it sitting as the first of its form for Britain and the fourth for the Western Palearctic. What's more, like the lark, a taxonomic split of Merlin is not a groundless hope looking forward. As it turned out, the searches performed over the following few days came to naught, but the bird finally showed up again near Scrabster on 18th February before dashing off, never to be seen again. Maybe this is one of the few rarities for which an island twitch would actually be a godsend.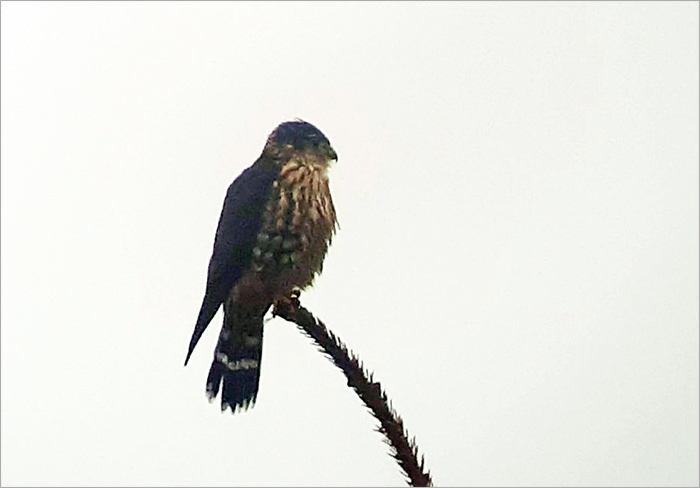 Sometimes, rarities carry with them a hint of wilderness and a simple beauty which makes them especially enrapturing. Ross's Gull is definitive in that respect and an adult in Dorset from 21st February to 7th March was the first comfortably viewable bird in over three years. Informed anticipation of the bird's movements was very useful in catching up with this guest from the high Arctic, as it commuted between Ferrybridge, the RSPB reserves of Lodmoor and Radipole Lake, and its roost in Weymouth Bay. With enough good fortune, this immaculate individual could be appreciated at close quarters for long spells. For a while, the Ross's could be doubled up with another crowd-pulling but much more contentious larid in neighbouring Hampshire, where from 28th January to 8th March a juvenile bird widely mooted at the time as a Thayer's Gull could regularly be seen either feeding in pig fields at Tidpit or coming in to roost at Blashford Lakes HWT. As time passed, however, confidence in this identification weakened considerably.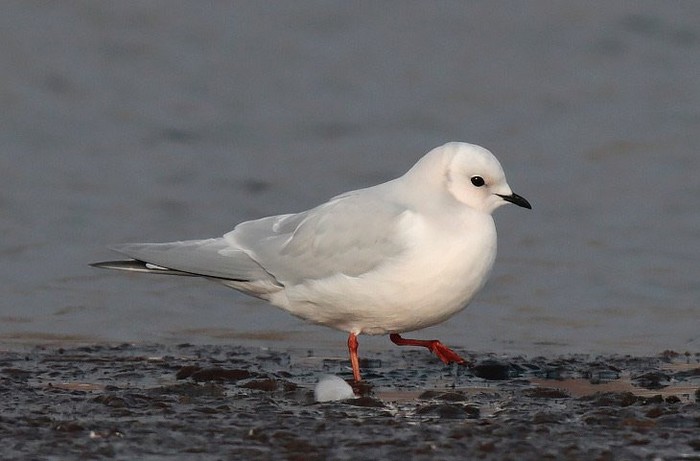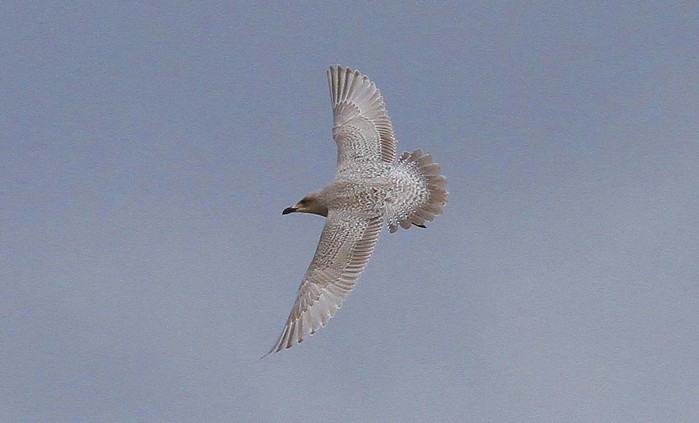 The sea wall at Lothian hotspot of Musselburgh Lagoons provided comfortable viewing of an adult drake American White-winged Scoter floating on the Firth of Forth from 24th March. With rich pickings offshore, the bird anchored itself there to 23rd May, sometimes drifting in brilliantly close. It seems likely to be the same individual which whiled away the summers of 2011, 2016 and 2017 off Blackdog (Aberdeenshire).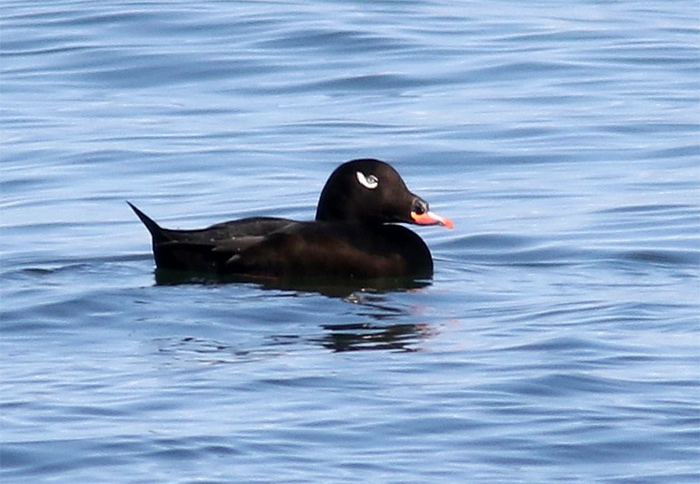 2017 endowed a generous bunch of rarities to revisit and add to our new shiny year lists. Among these was the Stilt Sandpiper in Dorset, whose New Year's resolution for a change of scenery inspired a move from Brownsea Island to Coward's Marsh and nearby Stanpit Marsh, near Christchurch. It saw out the rest of the winter there, being seen for a final time on 1st March. In North Yorkshire, the Desert Wheatear at Whitby was another prime attraction as it was staked out over New Year and to 20th January. With four tail feathers found at the scene the following morning, the bird's fate became all too clear. Shetland and Argyll held onto their Pied-billed Grebes-in-residence, the birds hanging around to 11th April and into the summer, respectively.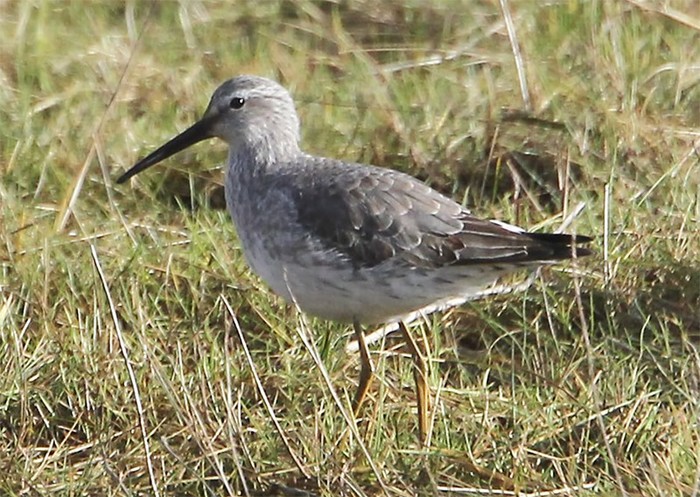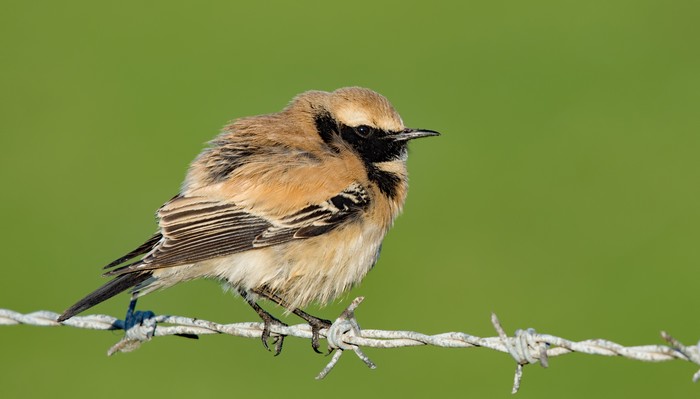 Other old friends took longer to get involved. In Orkney, North Ronaldsay's regular adult male Northern Harrier breezed in for its sole appearance of the year on 22nd February and Co.Mayo's Semipalmated Plover was seen on Achill Island in mid-month.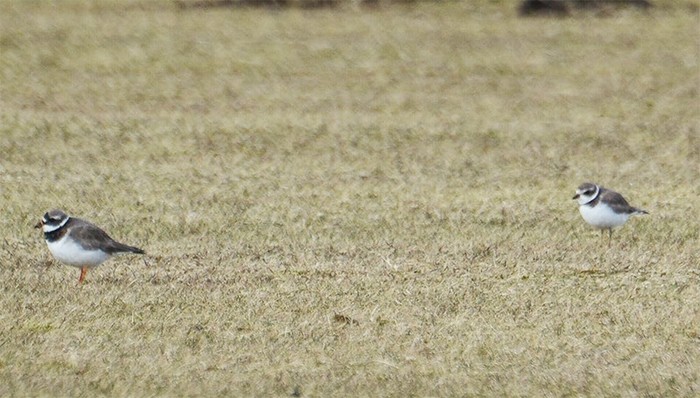 Looking at the supporting cast for the first three months of the year, it's nothing to be sniffed at. On 5th January, Unst (Shetland) scored big time with a fly-by Brunnich's Guillemot, and a Hume's Warbler began its 15-day stay at Waxham (Norfolk). Potentially three Pine Buntings turned up during the first winter period, though only the male at Chamber's Wall (Kent) from 17-18th February was vaguely twitchable. An adult drake Hooded Merganser, which arrived on St. Kilda (Western Isles) on 29th March, ended up staying till 11th April. Pacific Divers on offer included the two regular birds in Cornwall, the returning Co.Galway individual and a newbie in Co.Cork. Known Black Scoters were off the usual sites of Goswick (Northumberland) and Rossbeigh (Co.Kerry), though it was the first seen of the former bird in the best part of a year, with both remaining into April.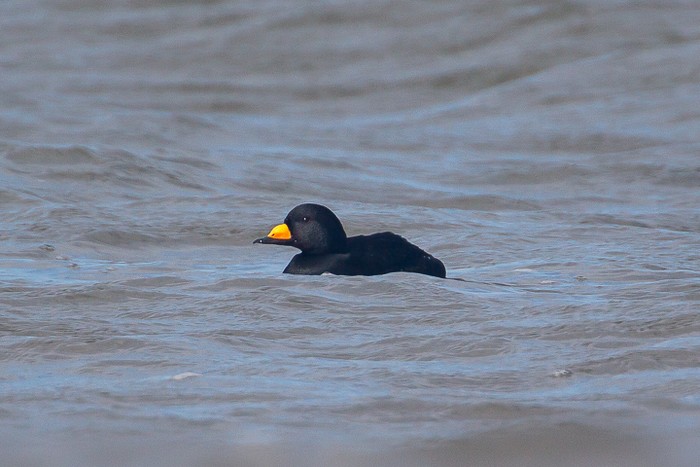 The first few months of the year also featured an extraordinary influx of Snowy Owls into the British Isles, with individuals dotted from Co.Mayo to Norfolk and from the Isles of Scilly to Orkney. The bird which visited Thornham then Snettisham (Norfolk) in March before moving to saltmarsh near Friskney (Lincolnshire) proved the most convenient individual to see and represented a clear highlight of 2018 for many birders.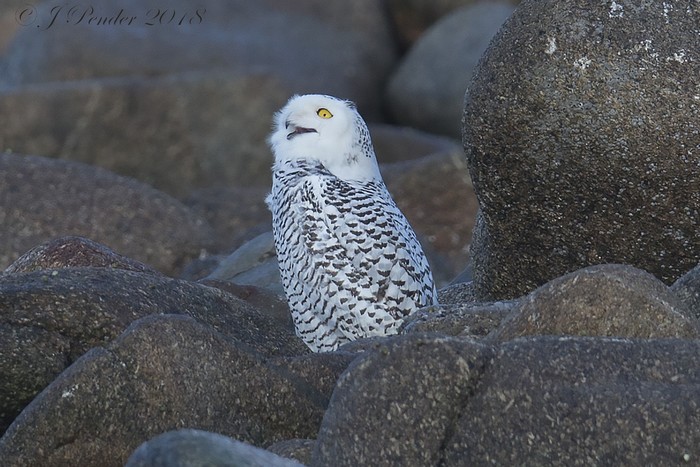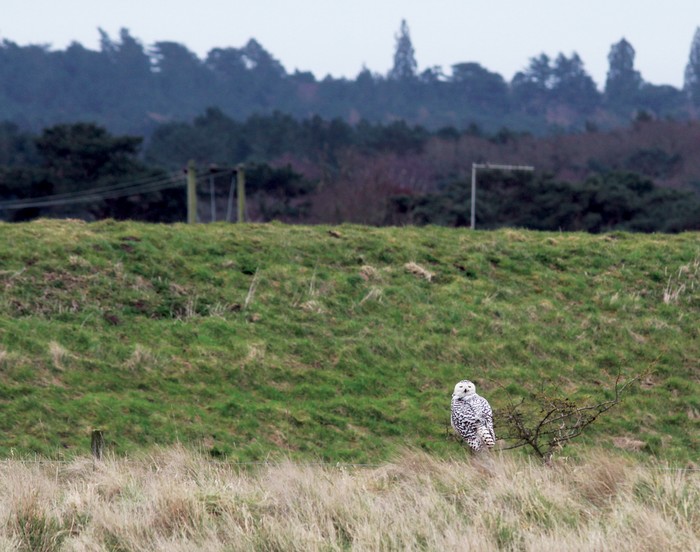 In twitching terms, the spring started with a late-night tweet on April 7th. Gavin Durrant proudly shared a series of wonderfully lit images of a 'Bittern' from Carlton Marshes SWT (Suffolk) that evening. Considering these were his first ever photographs of one, he'd really done quite well, mainly because - as well as being nicely taken - they showed the only the fourth American Bittern in the British Isles this century. Thanks to Gavin sharing his images, hundreds of birders enjoyed getting their first views and photographs of American Bittern until the bird was last seen on 18th May. While it was at times one of the most challenging of the year's rarities to see, it was a natural entertainer. Having taken a shine to one of the local Bitterns, it treated particularly lucky twitchers to its curious displays, unworldly song and clingy pursuits of its crush.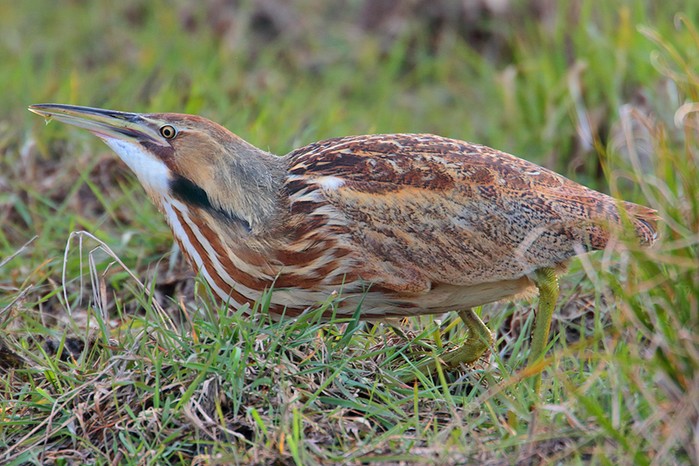 While the American Bittern was still bringing in donations for the Suffolk Wildlife Trust, the arrival of another heron from across the pond set a rather novel twitch in motion. It was MP Simon Hart's garden pond near Llan-mill (Pembrokeshire) which provided base for the British Isles' ninth Green Heron from 28th April. Ten days consecutive days of access, tea and biscuits were generously offered, allowing pilgrims to observe the delightful small heron go about its business in this particularly quaint setting.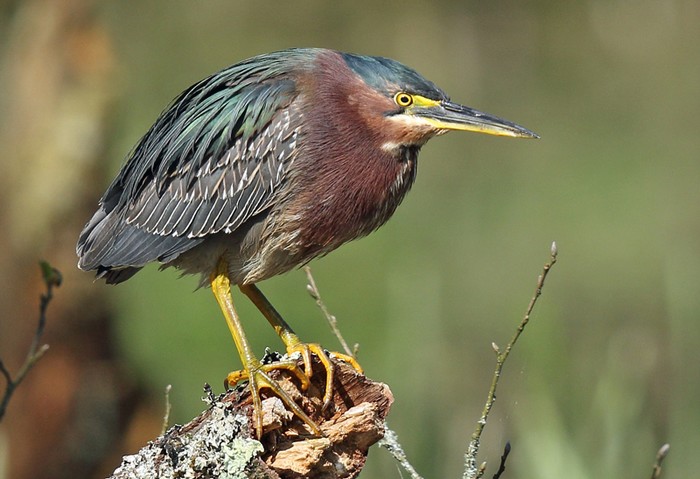 The Isles of Scilly chipped in early with a Belted Kingfisher on St. Mary's on 18th April. A one-day wonder, it wasn't going to give itself up to mainland birders, but it even gave islanders the run around. Found at Porth Hellick just past noon, it became restless and began to belt around the island on a couple of occasions. Thankfully, it kept returning to Porth Hellick till the evening for locals to relish in this archipelago first. This bird upgrades April to the month second in the Belted Kingfisher rankings, having now produced two birds. The other was of course the famous roaming bird of 2005. October is unrivalled at four records, but November, December and February have just one each. Keeping it spectacular, the island went on to host an adult male Northern Harrier from 12-13th May before it graced neighbouring St. Martin's the next morning. Add in a Laughing Gull, which spent most of its time on St. Martin's, from 17th April to 15th May, and Scilly had a rather good spring.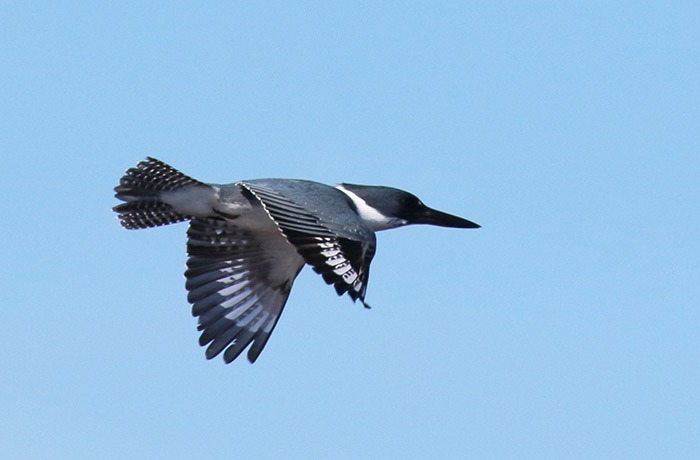 Shetland, May. Add south-easterlies for extra zest. The simplest yet most effectual rare recipe. On 14th May, three times in as many hours, mega alerts from Shetland interrupted evening meals and beers on the patio. The first two sounded from the island of Unst, with the discovery of a Marmora's Warbler at Baliasta soon followed by news of a Black-faced Bunting on the road to Valyie just three miles away, each just the seventh representative of their species to reach Britain. Before dark, Fair Isle managed to answer back with a Crag Martin, the first for Shetland and Britain's 12th. To the disappointment of prospective twitchers, both of Unst's offerings cleared off overnight, but the new dawn shone brightly with a Song Sparrow joining the martin on Fair Isle. The first stab at this North American vagrant was since the millennium, and with all but one of seven previous British birds staying at least three days, those keen enough got moving. After four days on the island and many happy twitchers had passed through, sometimes enjoying the bird from the comfort of the bird observatory window, it moved on. The Crag Martin racked up a decent stay too, at three days.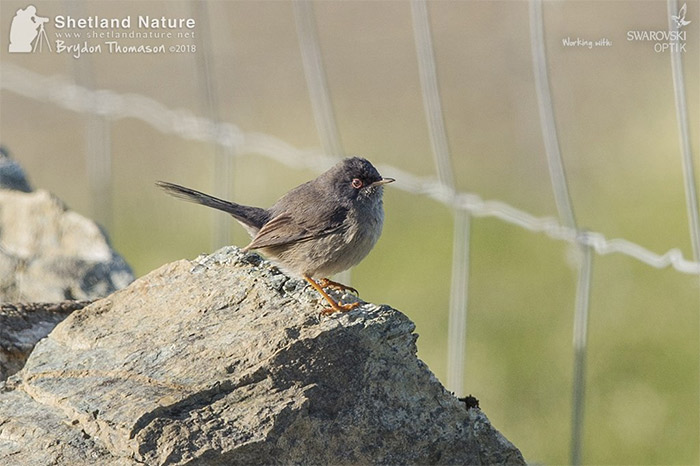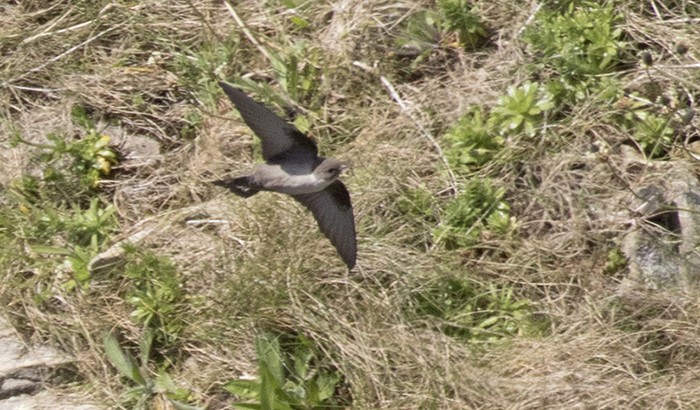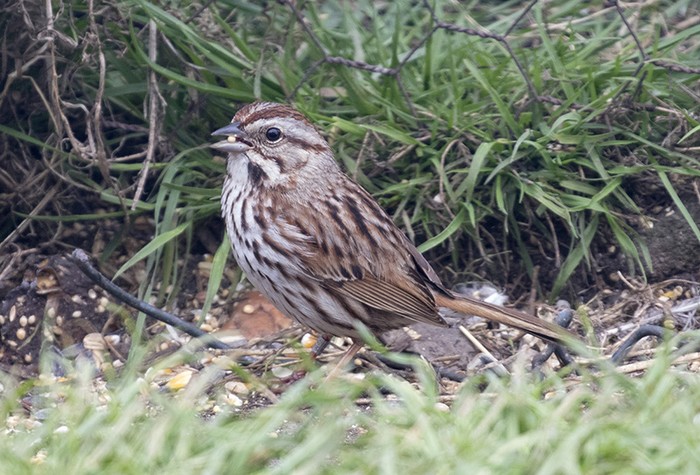 Cetacean surveyors got more than they bargained for when they stumbled upon the first Moltoni's Warbler in Britain for two years at Duncansby Head (Highland) on 29th May. The male bird stayed over one night, allowing Scottish birders and especially keen travellers from as far as Sussex to connect in the morning. Others down south asserted that a bird would turn up nearer to them sooner or later. They were proven right on 2nd June, although the mileage saved on the clock commanded the three-mile shingle shuffle of Blakeney Point (Norfolk), which had already hosted a Moltoni's in 2015. Another salmon-flushed male, this new bird showed readily and even broke into song during its full two-day stay.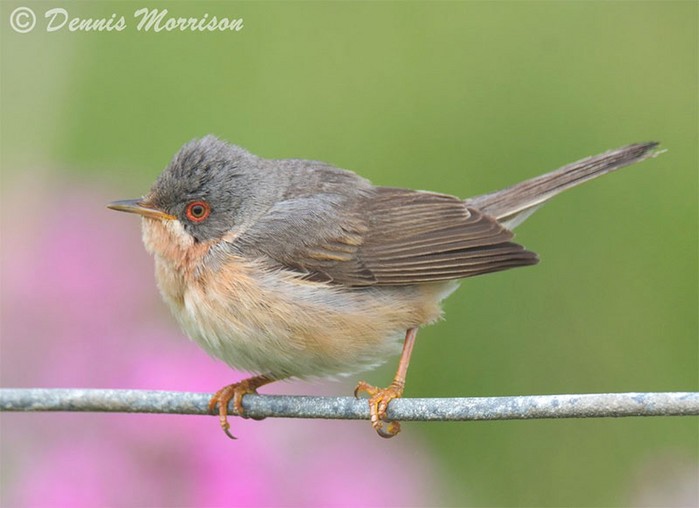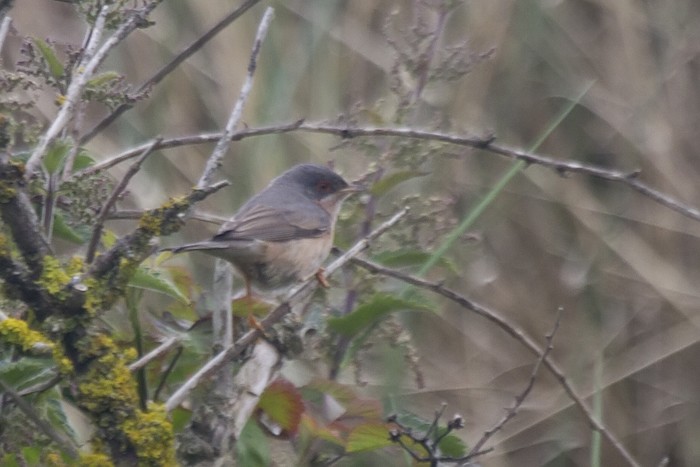 An adult Black-browed Albatross, surely the individual which has been regular in Europe since 2014, was a gripping sighting on Skellig Michael (Co.Kerry) on 30th May. With a couple of appearances during the day, it was reasonable to hope that the bird might consider setting down for a while. Alas, it opted not to. Typically, spring brought with it several other potential crowd-pleasers which moved on all too quickly. A second-summer Audouin's Gull was seen from a boat in Mount's Bay (Cornwall) on 8th April and a Short-toed Treecreeper in the lighthouse garden at Dungeness (Kent) on 11th April were one-day wonders, as was a Killdeer on Foula (Shetland). Watten (Highland) boasted a male Collared Flycatcher just for 9th May, though it had chosen an area with no general access anyway, while the same county had a singing River Warbler at Skirza on 3rd June.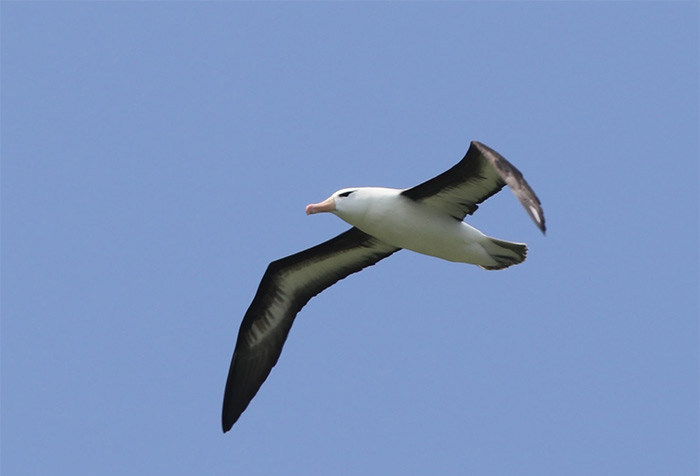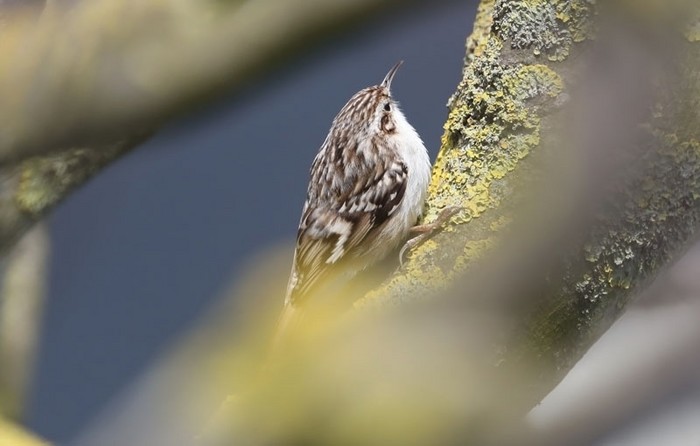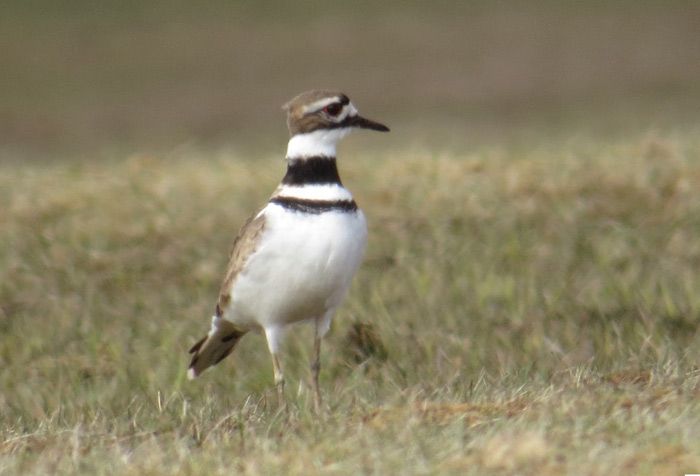 The few rare waders which we received also demanded fast action in order to stand any chance of connecting. Terek Sandpipers paid short visits to Pool of Virkie (Shetland) and Rye Harbour (E.Sussex) on May 15th and 19th, respectively, the latter site attracting an equally brief Broad-billed Sandpiper on 24th May.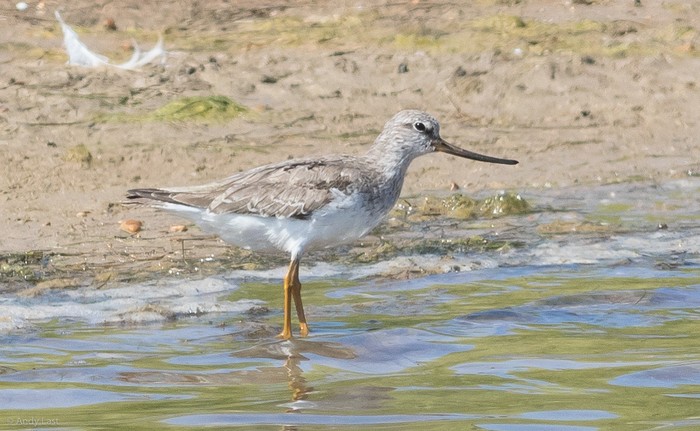 One species which, as fabulous as it is, wouldn't normally make it past the Weekly Roundup, is Rose-coloured Starling. However, a startling influx made this outsider one of the defining birds of the 2018. Beginning subtly in early May, the movement picked up significantly in the last week of the month, new arrivals came thick and fast till mid-June, after which the supply eased off. By the end of June, just shy of 150 individuals had been logged, putting the event in the same league as the last invasion in 2002.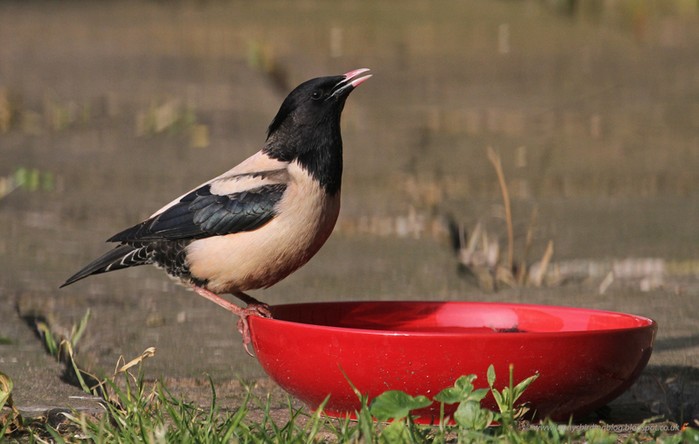 2018 was also a remarkable year for Black-headed Wagtail, starting with a male at Leighton Moss from 14-17th April. By the end of May, others had been unearthed in Anglesley, Dorset and Norfolk, while the arrival extended into early June with candidates on the Western Isles and in Devon. Black-headed Buntings featured strongly this year, too. An arrival led by a male at Portland (Dorset) on 28th May extended into the summer, with singletons appearing in Pembrokeshire, North Yorkshire, Highland and Shetland.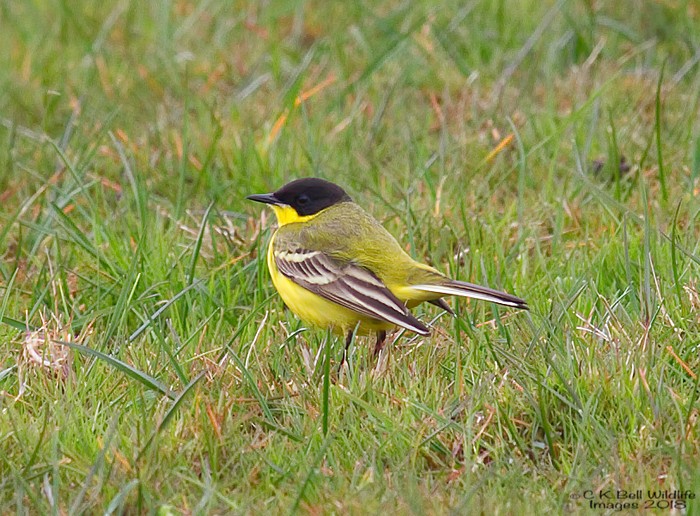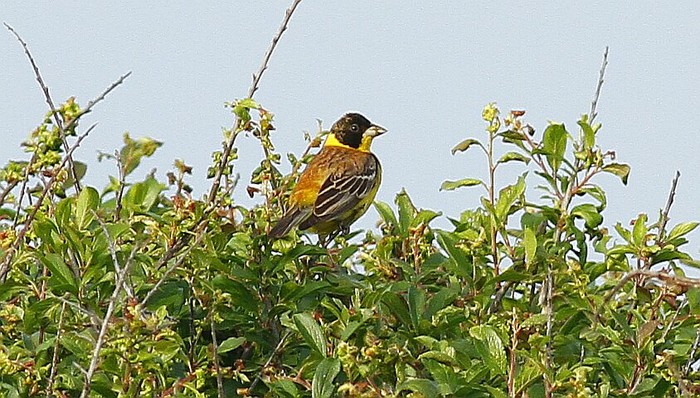 As the birding spring blurred into summer, and Rose-coloured Starlings continued their conquest, we entered that period when it's all too easy to let one's guard down. Once we're a couple of weeks into June, most migration has fizzled out, after all. But year on year we're caught out as megas hit when we're least expecting it. Late in the afternoon of 19th June, amid the bustling hordes of the Pagham Harbour tern colony (West Sussex), an orange bill shone out like a beacon. The observer made the understandable assumption that it was the Elegant Tern from 2017 returning for another season of wooing local Sandwich Terns. As if to serve as a reminder that 'assumption' is a perilous concept in birding, the reality was not as it first seemed. Thankfully, photographs posted online led to the swift re-identification of the bird as a Royal Tern. Being a second-summer blinged up with a metal ring on its right leg, it had to be the bird regularly reported from the Channel Islands since February 2017, belonging to the American form maxima.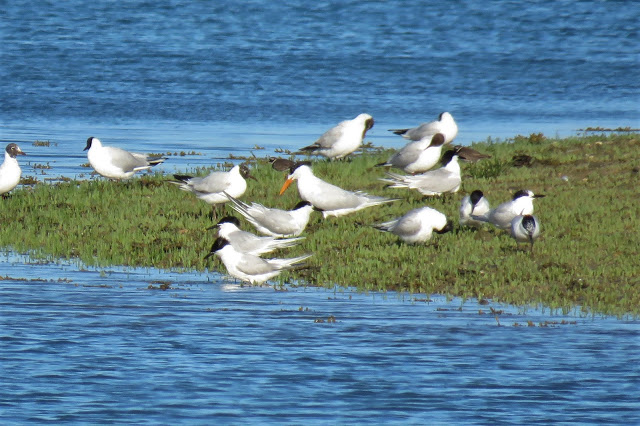 Certainty of the bird's race beyond reasonable doubt was of great value, as there's firm justification in a future split of the American and African subspecies of Royal Tern. When it comes to summer twitches, making the effort for a dawn arrival is of great value too, as learned the hard way by birders who arrived after 4.37am the next morning. After a quick brush up it headed out to sea and had no intention of returning. However, late that evening it was seen in Dorset flying over Lodmoor RSPB then roosting at Portland Harbour. First thing on 21st June it was visible from Weymouth beach before clearing off once more. Surprisingly, it wasn't seen again until it appeared in Normandy in late July, before making it back to Guernsey a month later.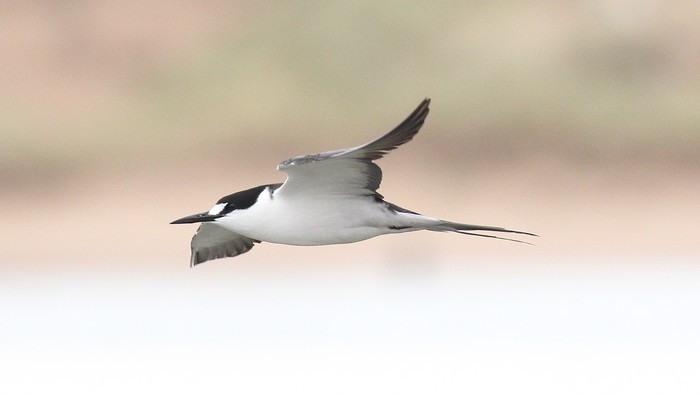 If the Royal Tern echoed the events of last year at Pagham Harbour, then the evening discovery of a Sooty Tern on the Farne Islands (Northumberland) on 8th July brought back fond memories of the summer of 2013 when a popular Bridled Tern took up residence in the same colony. However, the island on which the Sooty was found, Brownsman, has no general access so this twitch had to boat-based. Nowhere to be seen by sundown the next day, though, birders reluctantly stood down. When it was all but resigned to a distant memory, the bird cropped up again on 19th July as it passed the boat landing on Inner Farne before vanishing into the melee once more. That evening it was pinned down at roost at Long Nanny, five miles south of the Farnes. The next day, it was on the Ythan Estuary (Aberdeenshire), and there it rooted to 5th August, breezing in and out of the tern colony and onto many a list.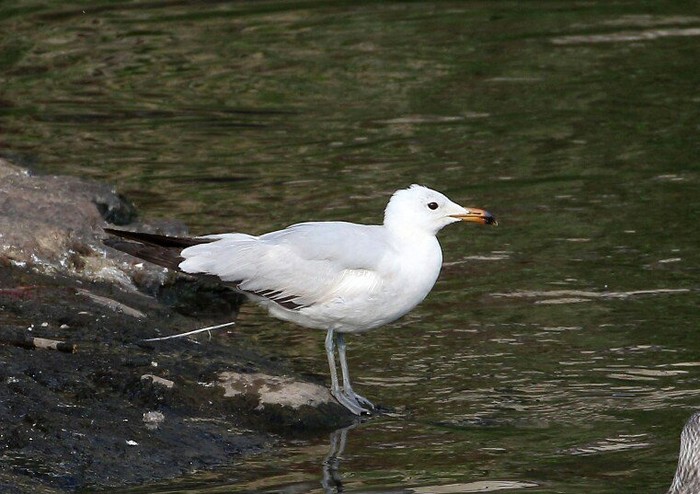 Gull-watching is a branch of birding which conjures images of biting winter days spent scoping landfill sites and reservoirs in fading light. However, it's well worth remembering that the summer months can reward due diligence with the most sought-after species, and that anywhere attracting numbers of gulls is worth thorough grilling. As if to serve as a reminder of this, and the wider mantra that anything really can turn up anywhere, was the discovery of an Audouin's Gull on the River Don in industrial Sheffield (South Yorkshire) on 13th July. This after-work find at the gull hotspot of Norfolk Bridge goes down as one of the year's most extraordinary rarity events, being the first inland British record of what is essentially a pelagic species. What's more, with 10 years gone since the last truly twitchable bird, in Lincolnshire, wheels would have been spinning wherever it had pitched up. Fortunately for those who could get there, it showed more much of the evening and put in a pre-breakfast appearance the following morning but then, unsurprisingly, the show was over.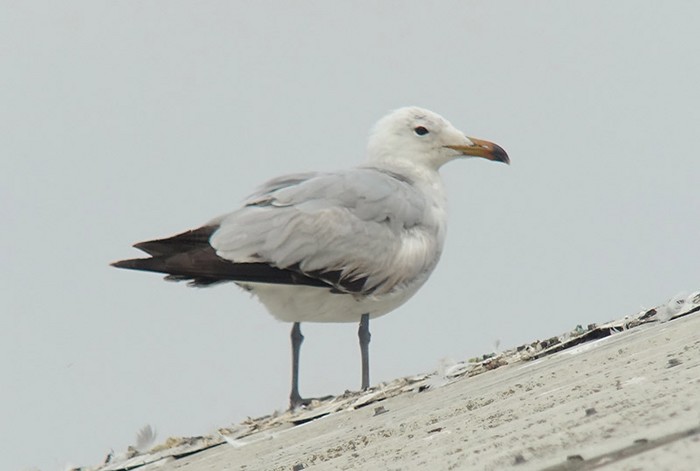 On the evening of 14th July, the arrival of an adult male Greater Sand Plover on the beach at Kilnsea (East Yorkshire) offered birders a viable alternative to roaming the streets of Sheffield. To widespread delight, it was quickly tracked down the next morning. It was lost for a few hours in the middle of the day after a fright from a local Peregrine but went on peacefully pick over the beach slightly further north at Easington until dark. Although there has been an Irish bird and four in Scotland since, one must look back to 2004 for the last record south of the border which, as it happens, was also at Kilnsea. The 2004 bird was the Spurn area's 'only' other record and also visited Norfolk.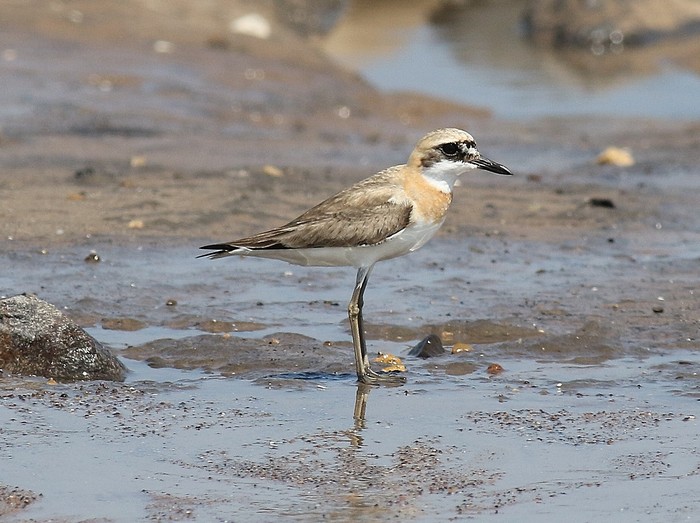 Another show-stopper of a gull came in the form of an adult Franklin's Gull which performed intermittently at Scaling Dam Reservoir (Cleveland/N.Yorkshire) from 21st July to 10th August, a site which hosted one of the summer's four Marsh Sandpipers on 25th July, the others turning up in Hampshire, London/Kent and Devon between June and July. Pacific Golden Plovers materialised in Cornwall, Co.Wicklow and Moray.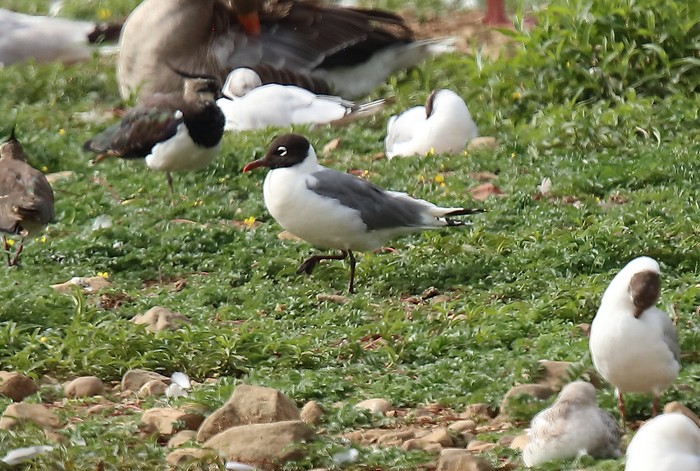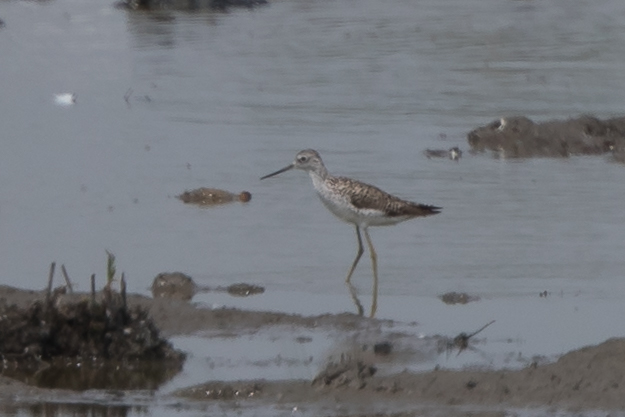 With the seabirding season well underway and an eyecatching front from far out in the Atlantic bound for the Southwest Approaches, some 25 observers assembled at Porthgwarra (Cornwall) early on 29th July. Anticipation was high, and a steady morning offered decent numbers of Great and Cory's Shearwaters. Sandwiches went flying when a Pterodroma was picked up at lunchtime and birders scrambled to get their scopes on what was expected to be a Fea's-type. As the bird progressed west, it became clear that this was something much, much rarer and the true identification as a pale morph Trindade Petrel was declared when the bird cleared the Runnelstone buoy. Predictably, one of the first questions asked was whether this seawatching record of a first for Britain would ever be officially accepted, but either way it will stand among the best-observed of history's wacky seabird records. The strong consensus among 'the Porthgwarra 25', which includes two seabird illustrators, will go a long way. Indeed, with regular sightings off the east coast of the USA and a run of records from the Azores, Trindade Petrel, while expressly mega, would have been a bookies' favourite for the next pelagic addition to the British List.
David Campbell
2 January 2019
Share this story
Tweet