New leader for The Wildlife Trusts
One of the UK's leading environmental campaigners, Craig Bennett, has been appointed as the new CEO of The Wildlife Trusts.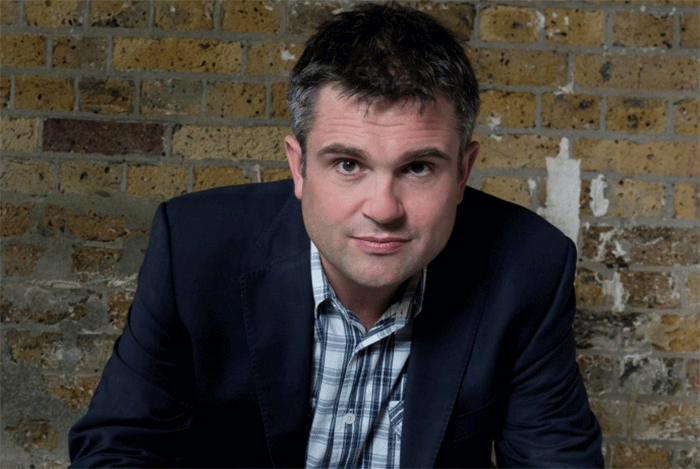 Early in his career, which spans over 20 years, Craig led a move to bring peat cutting to an end on Thorne and Hatfield Moors and he helped secure better wildlife legislation through The Countryside and Rights of Way Act. More recently, Craig has led successful campaigns to highlight climate change and to protect and restore bees.
Craig will join The Wildlife Trusts – a UK-wide group of 46 nature conservation charities – a year into their campaign for a Wilder Future. Though a time of great political uncertainty and ecological crisis, The Wildlife Trusts are determined to reverse nature's decline, restore broken ecosystems and enable people to take action for nature. They are uniquely placed to do so because the Trusts are a grassroots movement with land and sea management expertise; they have the ability to reconnect people with the natural world and to work with local communities everywhere.
Chair of The Wildlife Trusts, Peta Foxall says: "We are confident that Craig will ensure that The Wildlife Trusts continue in their ground-breaking landscape restoration work at the scale required to address the ongoing nature and climate crisis. The Wildlife Trusts are spearheading natural climate solutions, peatland restoration, species recovery, solutions to farmland wildlife decline and marine protection – and Craig's leadership will be invaluable as we strive for a wilder future at this critical time."
Craig Bennett says: "At long last, the world is waking up to the need to reverse nature's decline and restore broken ecosystems both for their intrinsic value, but also to help fix the climate, protect our soils, prevent flooding, and improve people's physical and mental health.
"The Wildlife Trusts are an extraordinary grassroots movement that is uniquely placed to work with local communities to make this happen and ensure a wilder future, and I could not be more pleased to have been asked to lead them at this incredibly important moment."
Craig will fulfil his existing commitments as Chief Executive of Friends of the Earth and join The Wildlife Trusts in April 2020. He succeeds Stephanie Hilborne OBE who left this summer after 15 years in post; Patience Thody is acting CEO of The Wildlife Trusts.
19 Nov 2019
Share this story
Tweet