Illegally trapped Golden Eagle photo sparks outrage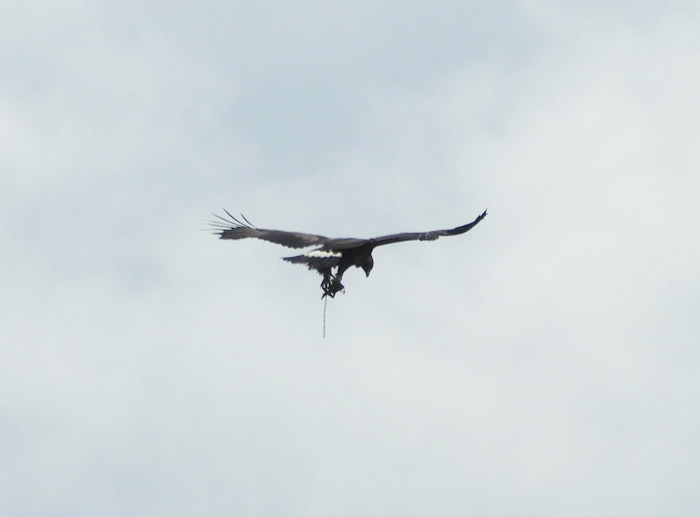 An image of a Golden Eagle flying in Cairngorms National Park with an illegal trap clamped to its leg has sparked outrage amongst conservationists and members of the public.
Police Scotland released the image, taken on Thursday 8th August, and the following brief statement
"Officers are appealing for information to help locate a Golden eagle which was seen flying in the Crathie area of Deeside with what appears to be a trap attached to its leg."
"Concerns were raised about the first-year eagle on Thursday August 8, 2019, by a tourist and there are serious concerns for the bird's welfare. Enquiries are ongoing in conjunction with our partner agencies including the RSPB."
"Sergeant Kim Wood said: "We would encourage anyone who has information which could help to locate this eagle to contact the Police on 101 or another relevant authority as soon as possible."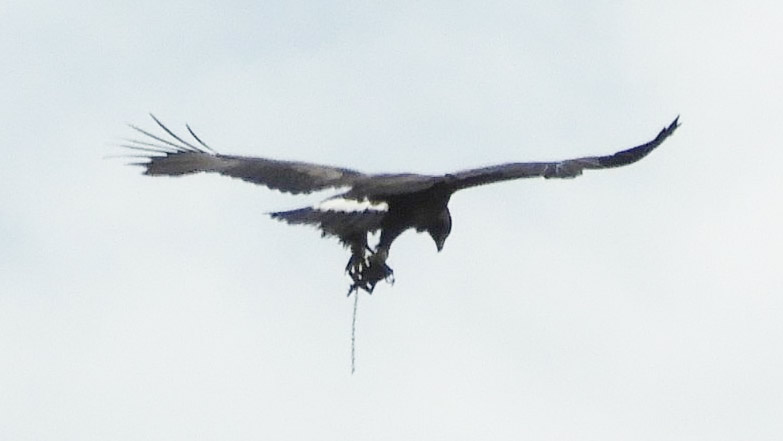 Mark Thomas, head of RSPB Investigations said on Twitter "HORRIFIC - Golden Eagle with a spring trap on it leg. The same type of trap that featured in last months story about the male Hen Harrier that was trapped at its nest site, also in Scotland. This bird is likely to die. Appalling, truly appalling."
The National Wildlife Crime Unit said "The UK National Wildlife Crime Unit are aware of this incident and are working with @policescotland. If anyone has any information that may assist in locating the #eagle please contact Police Scotland on 101."
Raptor researcher, conservationist and author of the Raptor Persecution UK blog, Ruth Tingay said on Twitter "I'm sorry @NicolaSturgeon @strathearnrose @MairiGougeon As much as I admire you as intelligent & successful female role models, I am no longer prepared to make excuses for you on this issue. This is obscene criminality & your failure to act decisively is why this continues."
So far there has been no response from the Scottish Government on this latest raptor persecution incident.
Within hours of the news breaking a new petition to ban driven grouse shooting reached over 10,000 signatures, the amount needed to trigger a response from the government.
The image of Scotland's national bird, flying in its most famous national park, with an illegally set trap dangling from it legs, might just be trigger to finally bring about real change.
If you haven't already please consider signing the petition to Ban Driven Grouse Shooting
14 August 2019
Share this story
Tweet