Hooded Seal found in County Cork
The male Hooded Seal was found found at Toormore Bay, in County Cork on New Year's Day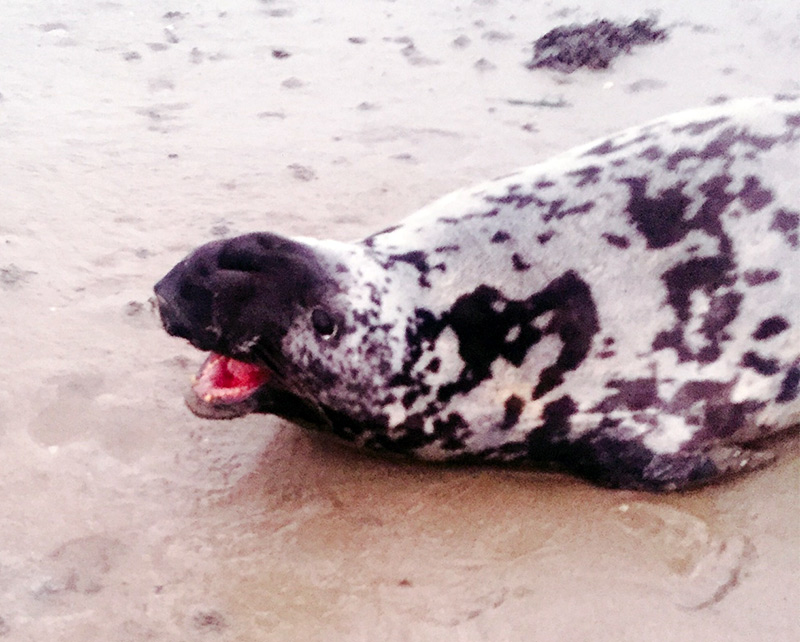 Pádraig Whooley, IWDG Sightings Officer gave the following update on their website
Between 16:00-17:00 yesterday [1st Jan} Helen Tilson of Schull Sea Safari attended to a seal that was up on the mudflats at Toormore Bay, near Schull in West Cork. She reported this to us this morning with images, which were consistent for a hooded seal, but the video with audio removed any doubt, as it show the nasal sac starting to balloon out as she approached it and it made a growling roar, the likes of which I've never heard from one of our grey seal bulls. We've forwarded these images and video to our colleague Brendan Price of the Irish Seal Sanctuary, who has some previous experience rehabilitating hooded seals, and it's species is in no doubt. This is certainly a hooded seal Cystophora cristata.
Brendan feels given it's size that it's a sub-adult male but that it looks in rather thin condition, which is hardly surprising given that it is so far south of its expected Arctic range. To the best of our knowledge, this is only the 4th Irish record of this species and interestingly all previous 3 records have been of pups that came ashore off Curracloe, Co. Wexford (Sept 2001), Sandymount, Co. Dublin and Connamara.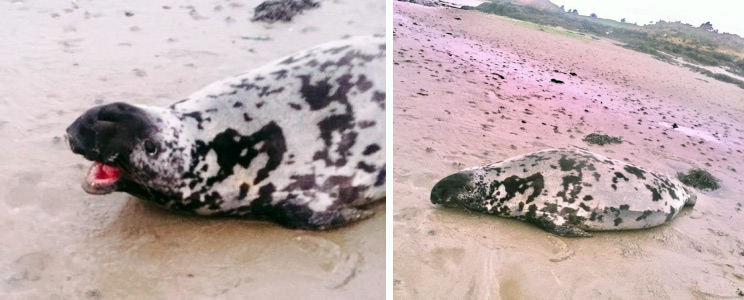 There have been no further sightings of this extra limital vagrant today, and so we obviously hope it has returned to open water, but it's hard to be optimistic about its chances of returning to it's rapidly diminishing pack-ice habitat. That said, this species has been recorded as far south as Portugal in recent years, and so we can't assume it's trying to head north! What else is in store for us in 2020? A hooded seal on day 1 is certainly an interesting start.
IWDG doesn't solicit records of seals but make exceptions for those rare species such as hooded and bearded seals and even walrus which can make landfall on our shores from time to time. If you've not signed off on your New Year resolutions, then why not consider reporting your sightings of cetaceans and basking sharks as a resolution for 2020 and the new decade.
Big thanks to Helen Tilson, Schull Sea Safari for reporting this unusual marine mammal record to us today
Ends.
2 January 2020
Share this story
Tweet