Finders-in-the-Field: Eastern Rufous Bush Chat, Stiffkey, Norfolk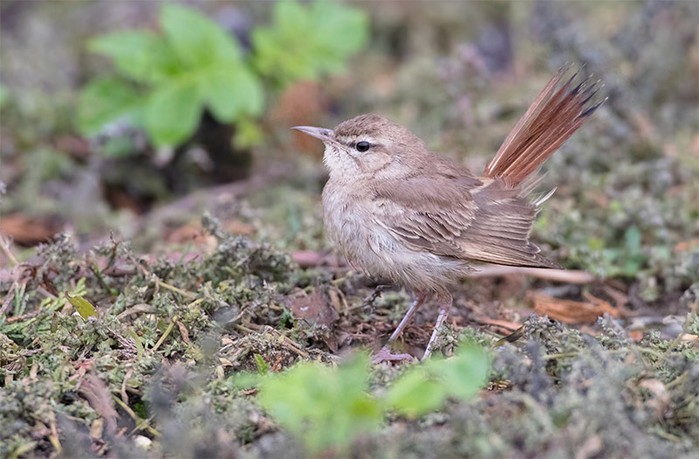 I had booked off the 15th and 16th of October some weeks ago, in the hope that either there would be some rarities to see, or at least the conditions to head to Cornwall or the east coast and look for myself and be closer to the action over a long weekend. The long-range forecast wasn't great but, as it drew nearer, conditions were starting to look pretty mega for the east coast! After a few trips to Spurn already this autumn, and feeling like I was just treading on people's heels looking for stuff, I decided that if there was nothing special about I would head to Norfolk for a couple of days and play it by ear. News of the Taiga Flycatcher in Cleveland had me thinking about changing plans, but after a few big dips in the northeast this year, not knowing the area too well and the thought of spending more of the day in the car, I decided to stick to the Norfolk idea.
On the 15th I visited Burnham Overy dunes and Holkham pines for the whole day. There were decent numbers of Goldcrests and thrushes about, but, apart from a fly-by Hawfinch, I found nothing myself and of the good birds present, I only caught up with the Bluetail late afternoon and just one Yellow-browed Warbler. I was hoping to visit Warham Greens and Stiffkey campsite wood the following day, but I felt that the dunes and pines were hiding something so decided to revisit here instead. I had good views of the Barred Warbler but, despite the discovery of an 'Eastern' Stonechat, it had the feeling that the same birds were in the same places as the previous day, so I was set on going to Stiffkey the following morning.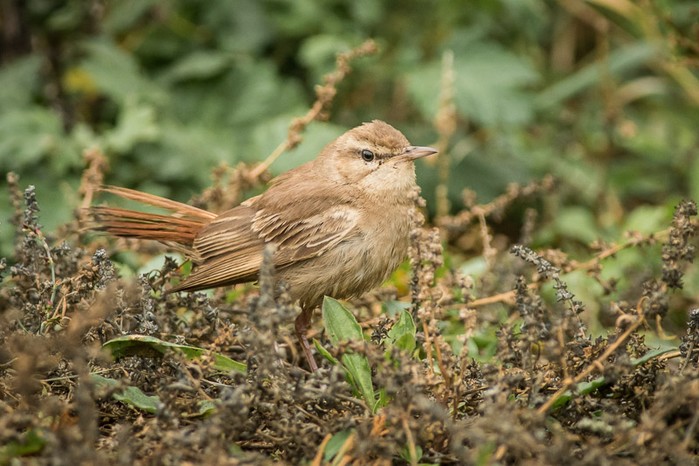 I awoke from my second night in the car to rain, and as I was driving up to the north coast it was clearly coming from the northeast, and several thrushes in the headlights had me hoping for an exciting day ahead! I arrived at the already busy car park by the woods at 7:05 as it was starting to get light. The tide was right in, so I took my time getting ready, looking out over the flooded saltmarsh. I had planned on walking to Warham Greens first before the woods, but the tide had me wondering if the path got flooded down that way? I wondered whether I should try the woods first but soon discounted that idea as I thought it would still be a bit too dull to see stuff well in there, so I packed my bag ready to head west. As I was about to go, I changed my mind again, dumped my bag and walked towards the wood. I was hoping to walk along the coastal path first, but I could see it was flooded a short way ahead and went to walk up the path to the woods. As I did so I got a glimpse of a passerine fly over or off the path to the left. It was a very brief view and all I registered was sandy brown with a bright chestnut/orange rump or tail. With nothing obvious springing to mind I decided I was going to wait for it to show, and it wasn't long before I saw movement on the side of the path. What happened next is all a bit of a blur, but I remember putting my bins up to see an odd pale passerine, sandy brown above, paler below with a spiky bill and obvious super! Totally in shock, I can't remember if I knew what it was but wouldn't let myself believe it, or just that I was looking at something rare!
At this time, Paul Varney and Paul Willis were walking past, I remember stopping them and telling them 'I think I've got something here' and the excitement was building up inside, but the exact details escape me! I got them on the bird, hopping about close to the edge of the track. We could now see hints of a bright chestnut/orangey tail and the more forward stance of the bird and then the cocked tail and the reality was setting in that it *WAS* a f… bushchat!!! What the…!!! The bird flitted up off the path into the path side vegetation, and after a quick look of bewilderment and checking we weren't losing the plot, I put the news out to RBA, swore a little I think, and started realising the magnitude of this and that we didn't have a camera between us (I always thought I would never be fussed about this if the situation arose, but clearly I was wrong!)
Very quickly, the first of other birders on site started emerging out of the woods, including John Gregory and Ben Miller, looking as shocked as us! Unfortunately, the bird still hadn't come out of the small area of bushes not submerged, and time seemed to stand still and all the possibilities of a mis-id or such were running through my mind! Thankfully, after a while, Paul Willis saw it on the path a bit closer than I was expecting, but unfortunately it immediately flitted back into hiding but at least the others had got a glimpse! After another seemingly endless period of time of it in hiding and the crowd quickly increasing, someone called it out flying off, it went down briefly near the car park but almost immediately flew further west. Thankfully some people quickly relocated it in the stubble field by the car park, and it performed much better for some time, with all present getting good views, and the first pics.
Although seeming settled here, it flew into a yew tree, and I thought I would go to the path to see if it dropped down on that side. As I was getting to the path, the Pauls picked it up flying purposefully out over the water. I called the others and thankfully some got on it. At this point, I really thought it was never going to be seen again and, judging by the tension from the new arrivals who hadn't seen it, so did others. Thankfully some managed to get and stay on it and see it drop into some bushes by a wooden bridge.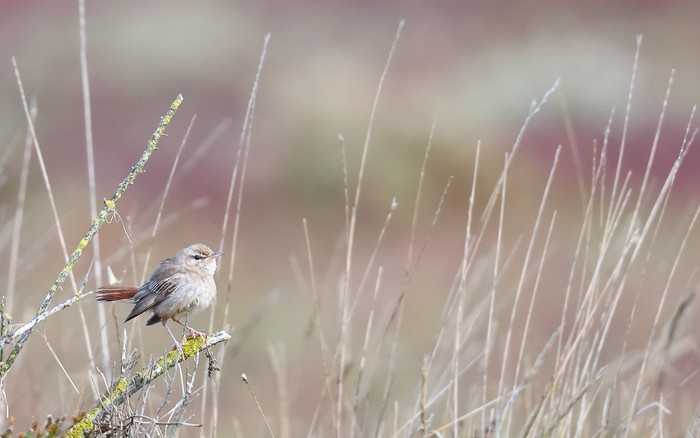 With the crowd building in numbers rapidly, and in some quarters getting quite stressed and angry, I decided this was a good time to get a snack from the car, sit down, and try and figure out what had just happened! I don't know how long this surreal experience lasted, the first glimpse was 7:15/20 ish, the rest was just mental! It was hard concentrating in the woods afterwards, but others had found at least one of the Pallas's Warblers which gave good views, and on leaving this I could see the crowd, now out on the saltmarsh, was getting bigger, more animated and focused on a certain area so seemingly the bird had been relocated!
I was really pleased that the bird stuck around and, with its movements on the first day being similar to subsequent days, I suspect it had been there longer, so hopefully it will stay around a while yet! Although knowing there hadn't been one for a very long time, I didn't realise just how long it had been, and it was good to see, both in person and online, how much pleasure my big slice of luck had bought so many people.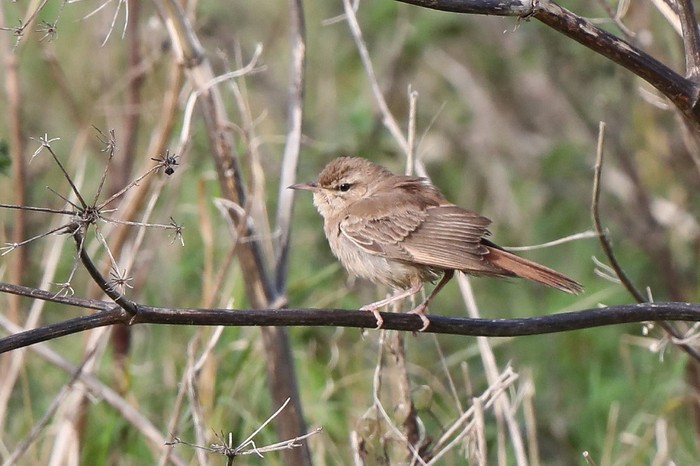 John Reeves
20 October 2020
Share this story
Tweet