Exhausted Osprey dies after landing North Norfolk garden
A Scottish-ringed Osprey which landed in a large carp pond in a North Norfolk has died after being taken into care.
After initially being seen in the morning of 25th May on the Norfolk Wildlife Trust reserve at Cley in North Norfolk, the bird was later seen flying over Wiveton village after carrying on south west.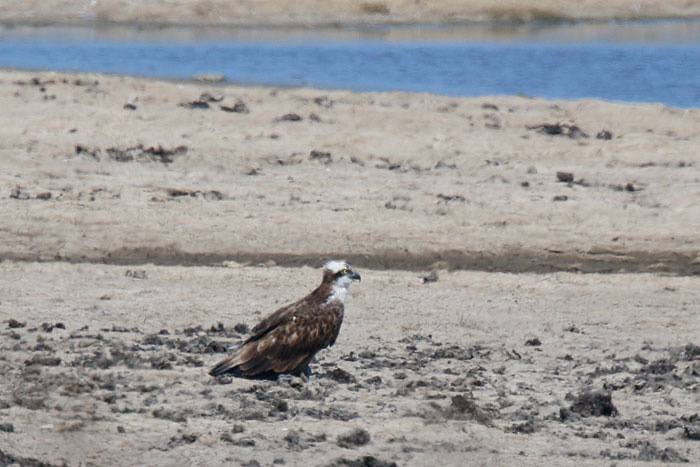 Shortly afterwards Jess Tutt, who lives in the area, received a message from her fiancé who was at home. Accompanying the message were photos of an Osprey floundering in their landlord's carp pong next to her home.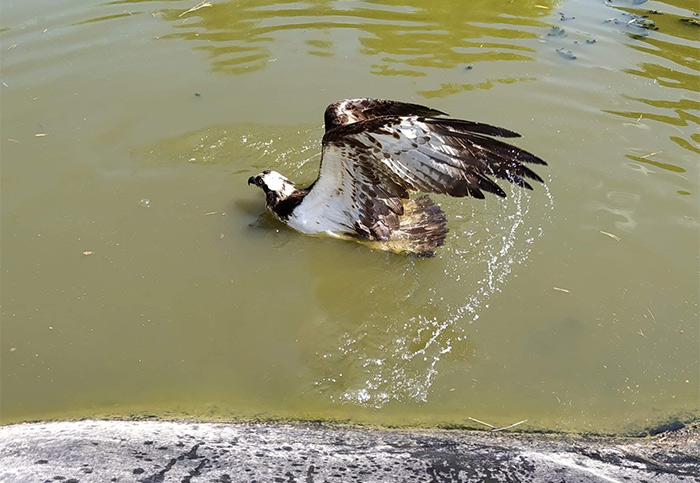 Jess's fiancé and landlord managed to recover the bird from the carp pond and left it nearby to dry out and to see if it would fly away, which it appeared to do around 7pm.
When Jess returned from work at 8pm she found the bird on her neighbour's greenhouse roof. Excited to see such an impressive bird she took a couple of photos and let the Osprey for the evening. At 9.15 when calling their cats in, the bird was seen flying into a tree in a nearby field.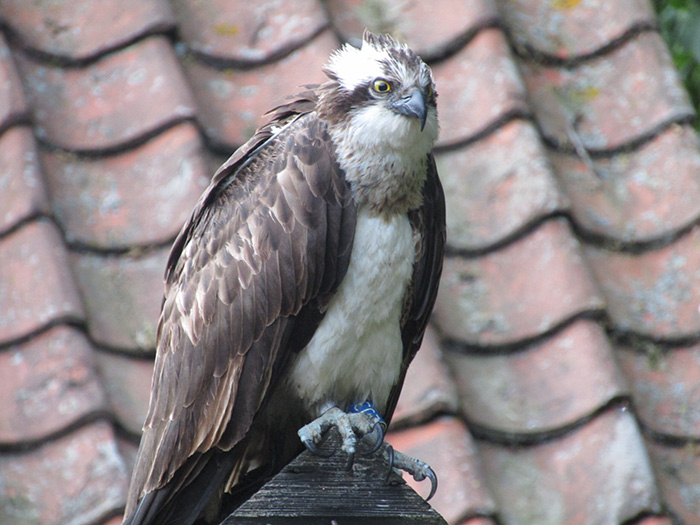 Unfortunately the Osprey was still there in the morning, and it became clear that the bird was unwell and needed help. After seeking advice from various people including Tim Mackrill from the Roy Dennis Wildlife organisation, and the help of Jess's dad they managed to capture it and transport it to a wildlife rescue centre.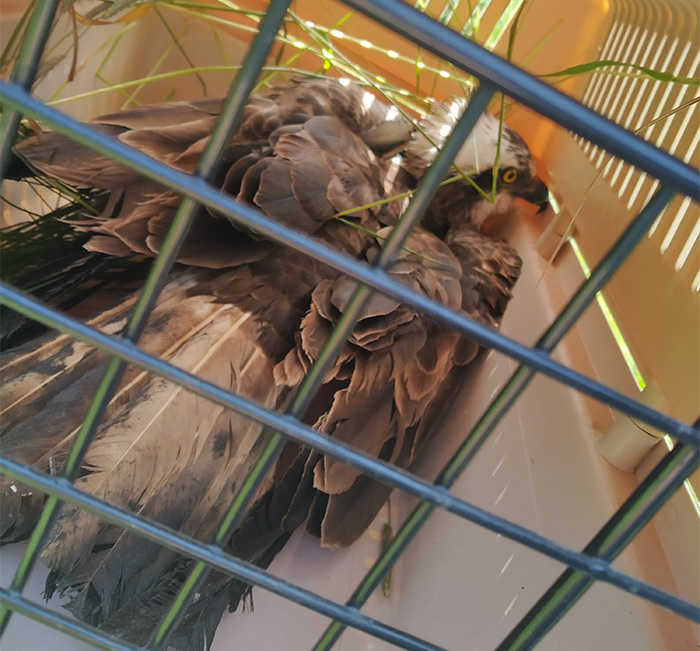 On capturing the bird Jess said: "It did not put up a struggle, strangely, I think it knew we were trying to help. I feel very privileged to have helped this stunning bird and I have everything crossed that it makes a full recovery.
The Osprey was ringed as a chick at loch Riddo in South Argyll in 2018.
27 May 2020
With thanks to Jess Tutt for her photos and words.
UPDATE: 28 May
Unfortunately Jess has reported that the Osprey has died in care. There were not obvious physical injuries, a post mortem is being carried out to determine the cause of death.
Share this story
Tweet