Crowdfunder raises over £20,000 in 24hrs to help family affected by bird obs fire
A crowd-funder to help the Parnaby family following the devastating fire which destroyed Fair Isle Bird Observatory has raised over £20,000 in just 24 hours.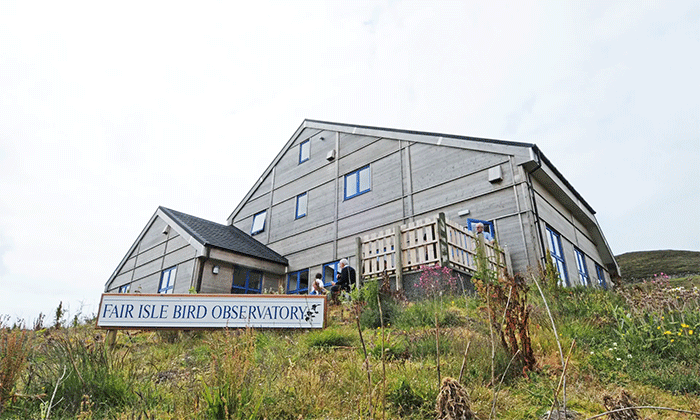 Eve Eunson, a fellow Fair Isle resident, set up the crowd-funder on the gofundeme website and donations, along with messages of support, quickly started to pour in.
David Parnaby and his wife Susannah run the world famous bird observatory and live in an adjoining building with their two children, all were unhurt in the fire.
Writing on the fund raising page Eve said:
On the 10th March 2019 our friends, the Parnaby family, lost their home and life's possessions in the catastrophic fire that destroyed Fair Isle Bird Observatory.
We have set up this fund to raise the money required to help them replace the essentials of family life. Everything from clothing, bedding and kitchen utensils to furniture, TV and toys.
As a community we will be doing our very best to support Susannah, David, Grace and Freya in the months ahead. We would very much appreciate your support as well.
At the time of writing over 750 people have doanted to the crowdfunder and total stands at £23,016 and continues to rise.

13 March 2019
Share this story
Tweet