Cattle Egrets breeding in Cheshire
The RSPB have confirmed that Cattle Egrets are currently nesting in a mixed Grey Heron and Little Egret heronry at Marsh Covert Wood, Burton Mere Wetlands RSPB, Cheshire.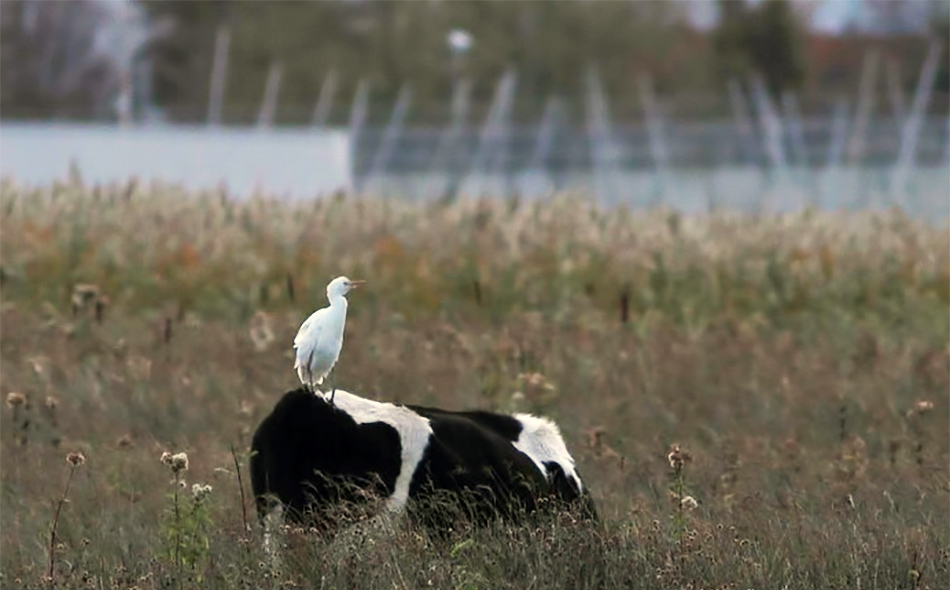 Following the arrival of a single Cattle Egret at Burton Mere Wetlands on 13th September 2016 a second bird appeared on 15th October with five from 18th October and six from 3rd-20th November. After late November 2016 visits to the reserve became less frequent until three appeared on 21st March and six were again confirmed as present from 20th April-23rd May, with the nest viewable from the reserve.
After an unprecedented influx of the species into Britain in the winter 2007/2008 Cattle Egret was first documented breeding in Britain in Somerset in 2008 where a single juvenile was raised. Following this influx the British Birds Rarities Committee ceased considering records of the species on 1st January 2009.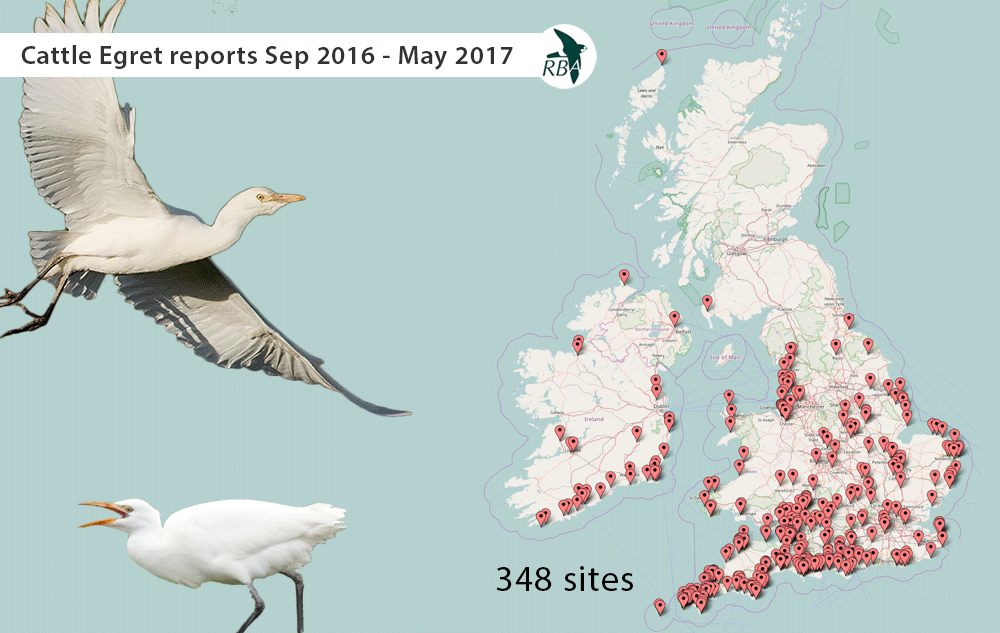 Cattle Egret follows Little Egret, Spoonbill and Great White Egret in colonising Britain after a dramatic increase in non-breeding populations here. Rapid population and range growth is characteristic of the species and Cattle Egret is now perhaps the most widespread species of bird on the planet having colonised Europe, the Middle East, and North America from Africa, and Australia from Asia.
Visit Burton Mere
By train
Neston (3.4 miles) and Hooton (4.3 miles) are the nearest. Neston is on the Wrexham to Bidston line (Borderlands Line). Hooton is served by Merseyrail's Wirral Line.
By bus
There is no longer a service to Burton village. The nearest bus stop is Ness Botanic gardens, 1.5 miles from the reserve entrance.
By road
Burton Mere Wetlands is off the A540 (Chester High Road) and just 10 minutes from the M56. Look out for the brown signposts on the A540. Otherwise turn down Puddington Lane - the reserve entrance is just outside Burton village near to Bishop Wilson Primary School.
24 May 2017

Share this story
Tweet