Aviaries Assembled: Homes for world's rarest duck ready ahead of release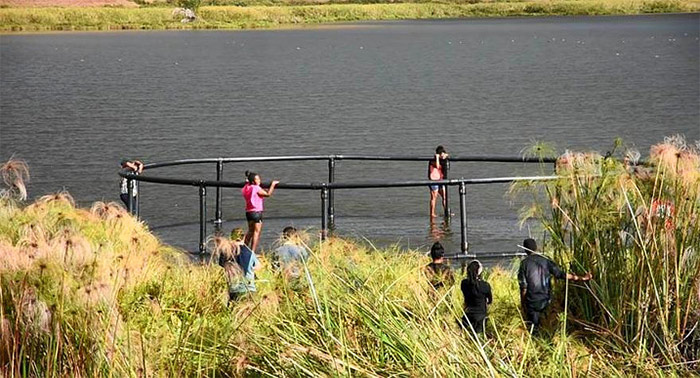 Final preparations have been made ahead of plans to release the world's rarest duck, the Madagascar Pochard, into the wild this autumn.
In no mean feat, our conservation team have managed to erect floating aviaries on the remote Lake Sofia. They will serve as the near-extinct bird's temporary aquatic home.
The giant, circular aviaries – made out of Scottish salmon farming cage parts – were shipped to Madagascar last year and arrived at their destination this spring.
Peter Cranswick, Head of Planning and Advisory at WWT, said:
"We can barely believe it ourselves but there are now two floating aviaries on Lake Sofia. This is the last major task before we get the ducks involved.
"There was a lot of level two type fun – fun only in retrospect. It was challenging physically and mentally and completed with just an hour to spare before we had to depart.
"Now we're all set for the main release in October. In the meantime, we have created a water-based funfair for the Marotolana locals."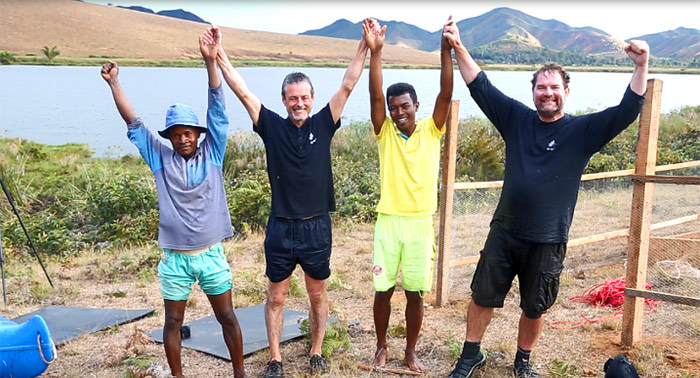 The aviaries were first trialled at Slimbridge in 2017 using tufted ducks to make sure the structures were safe enough for their close cousins on the other side of the globe.
The team will travel back to Madagascar in September to raise the pochard chicks to fledglings and train them to feed from the aviaries and floating stations so they remain on the lake.
The wetlands across the north of Madagascar are desperately degraded so it is necessary for the bird's survival that they stay on Lake Sofia, where much of it is restored.
16 Oct 2018
Share this story
Tweet