Another dead Hen Harrier found on North Yorkshire grouse moor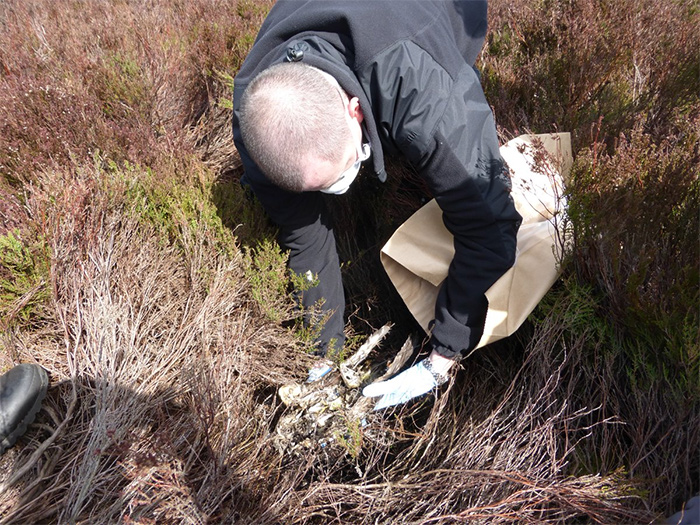 Another satellite-tagged Hen Harrier has been found dead on a North Yorkshire grouse moor.
Head of Investigations for RSPB Mark Thomas wrote the following piece on the RSPB website.
You may remember River, the young female hen harrier who suddenly disappeared in November 2018 in suspicious circumstances. We wrote about it here. Now, further information has emerged – and it's not good news.
River was satellite tagged in Lancashire in 2018 as part of the RSPB EU Hen Harrier LIFE project. In November 2018 she sent out her last transmission from a roost location on a driven grouse moor in North Yorkshire, within the Nidderdale Area of Outstanding Natural Beauty. My staff and North Yorkshire Police searched the area but found no trace of the bird or the tag.
Then surprisingly at the end of March 2019, River's tag gave off another signal confirming that she was dead and giving a precise location. These satellite tags are solar powered, and it's possible that the bird's body was disturbed, allowing the tag to 'wake up' and get back in touch with us. The longer, brighter days might have had their effect too.
This latest 'ping' gave us an exact location of River's body, and again my staff and the police officers set out to recover her. They found her dead on Ilton Moor on the Swinton Estate on 5 April 2019. She was just 3.7km away from where her last transmission in November had come from, both on the same estate.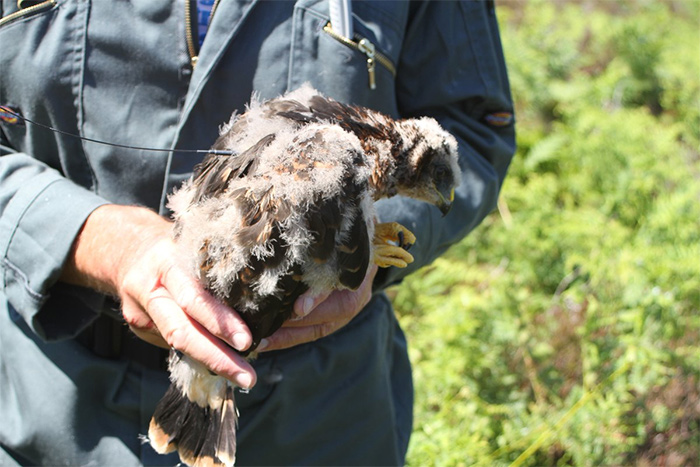 River's decomposed body was recovered and taken to be X-rayed by the Police. Yesterday I received confirmation from North Yorkshire Police that her body contained two pieces of shot, one of which had later been retrieved and confirmed as such by the Police.
We don't know precisely when or where River was shot, or who did it, but clearly she has been the subject of illegal persecution.
All birds of prey are protected by the Wildlife and Countryside Act 1981. To kill or injure one is a criminal offence and could result in an unlimited fine or up to six months in jail. However, hen harriers like River continue to suffer at the hands of people clearly breaking these laws, and clearly undeterred by the consequences.
River is the latest hen harrier to be shot, adding to the evidence that these birds are being routinely illegally killed, often on land being used for driven grouse shooting.
The RSPB is calling for the licensing of driven grouse moors. With just a handful of breeding hen harrier pairs left in England, this is a species with everything to lose if the status quo continues.
Ends.
11 July 2019
Share this story
Tweet