Rare Bird Alert, Reliable Bird News Services Since 1991
Latest birdnews
(Click for full details) :
Meet The RBA Team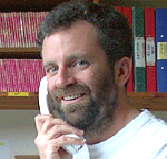 Dick Filby - Owner and Proprietor
Dick Filby is the founder of Rare Bird Alert. His birding career started in the early sixties when he began to keep a close eye on his local patch, Nonsuch Park in Surrey. However, Dick soon broadened his horizons and has been a frequently encountered face on the UK birding and twitching scene ever since. Although Dick has travelled extensively throughout the world, mainly as a tour-leader for WildWings, he still continues to do a lot of birdwatching in Britain and particularly enjoys overcoming the logistical problems of organising rapid twitches to some of the more remote British islands. Without fail Dick can be found on the Scilly Isles every October when he relays all the CB news directly to the pagers.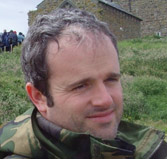 Chris Batty - Senior Birdnews Operator
Chris Batty has developed a diverse interest in birds from an early age. As well as a natural enthusiasm for twitching and finding rarities he is a ringer and local bird recorder for the Fylde, Lancashire where a lifetime's local birding was rewarded with his discovery of Britain's third Great Knot on his childhood patch. Chris's familiarity with the birding scene and exhaustive knowledge of bird identification was recognised by his election to the British Birds Rarities Committee in 2007 on which has now served for twelve years. Although having travelling extensively throughout much of the Western Palearctic Chris is now more often found closer to home studying bird migration through automated sound recordings or entering mystery bird competitions. Since joining the RBA team in 1997 Chris has graduated in ecology, completed a further degree in education and has worked for the RSPB in both public affairs and species protection.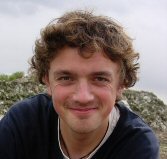 Stuart Piner - Birdnews Operator
Originally from Lancashire Stuart gained an Ecology degree at the University of East Anglia in 2006. Birding since his early years, Stuart spent much of his youth 'patching' his local quarry before expanding his horizons and ultimately catching the twitching bug! His birding prowess and potential was recognised nationally in 2001 when he was awarded the coveted title of 'Young Birder of the Year' by the RSPB and BTO. Now living back at home, when not stomping around his local patches or twitching in the UK he can probably be found somewhere in the Western Palearctic, where he enjoys learning about species within this region.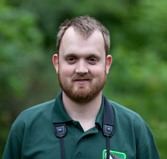 Will Soar - Birdnews Operator
Will is the newest addition to RBA, joining the team in 2007 shortly after gaining an Environmental Sciences degree at the University of East Anglia, Norwich. Originally from Derbyshire, Will started bird ringing at the age of nine, before he caught the birding, and eventually twitching, bug in his early teens. Now living and birding in Norfolk most of the time, the Lower Trent Valley forms his local patch when back in the Midlands. He has travelled throughout Britain and Ireland and, more recently, the Western Palearctic, following his passion.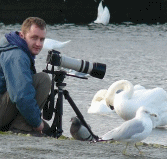 Brian Egan - General Manager
Brian moved from his home town of Clonmel in the Republic of Ireland to study at the University of Hertfordshire in 1997. Graduating with honours in Environmental Science his degree brought him into contact with birding for the first time and it wasn't long before he had 'caught the bug'. Since then he has become more and more interested in foreign birding as well as photography. Brian is one of the longest serving team members having worked at RBA since 2001. These days he is responsible for the day-to-day running of Rare Bird Alert. Brian is the main point of contact for all administration, technical queries as well as advertising and any other customer queries.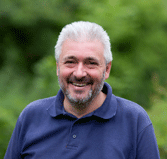 Pete Hayman - Birdnews Operator and administration
Pete is originally from Kent but has been living and birding in Norfolk for nearly 20 years now. Before working at RBA, he worked in conservation, particularly in Breckland where he spent ten summers working on the RSPB's Stone Curlew project. Pete has been a keen birder all his life and has travelled widely to see birds both in Britain and abroad. He provides a vital support role at RBA, covering both bird news and customer care.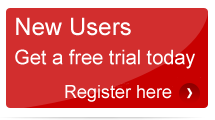 Latest photos



Latest article
Stuart Piner brings you a comprehensive roundup of the best birds from the last week from around Britain, Ireland and the Western Palearctic. More here >